3 Baddie Outfit Ideas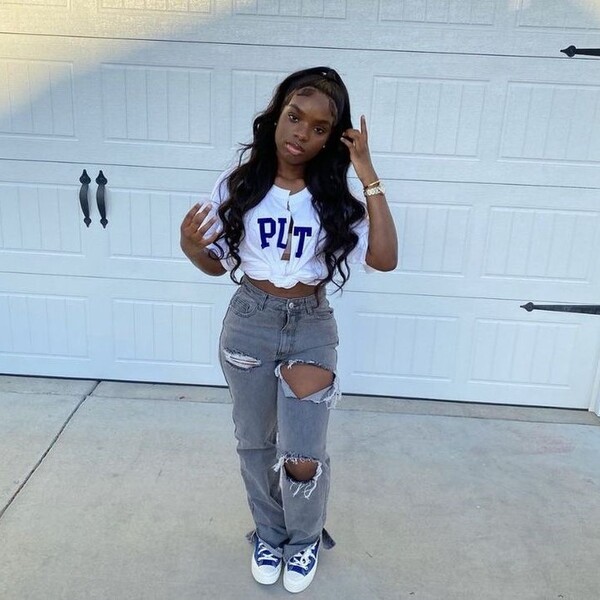 Thanks to style icons such as Kim Kardashian and Anna Nystrom, 'baddie' made its official debut in the Urban Dictionary in 2016. If you're not caught up on current fashion trends, this core aesthetic features lots of body-con silhouettes and revealing clothing.
Over the years, this dress sense has been the focal point of many clothing brands, such as Fashion Nova. 
It's worth noting that this term also relates to independence, bold behavior, and female empowerment. Plus, Merriam-Webster still refers to it as a synonym for 'villain.'
If you're looking to embody all four attributes, then you're probably in need of some baddie outfit ideas. I'll be sure to only showcase the trendiest looks, which may or may not include:
A baddie thigh-high boots outfit
A baddie Jordan 1 outfit women's look
A baddie cargo pants outfit
Simple baddie outfit ideas
What Makes Up A Baddie Outfit?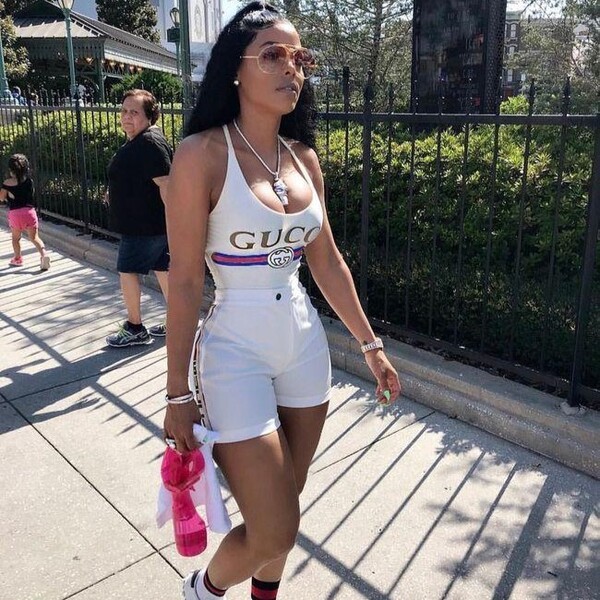 I think it's safe to say that 'baddie' is another term for 'sexy.' With that in mind, this core aesthetic should be centered around body–con silhouettes and sultry clothing pieces.
While it's easy to mistake the quintessential baddie outfit as clubwear, this dress sense is open to interpretation. In fact, it can be paired with other fashion trends such as minimalism and Y2K. 
History Of Baddie Outfits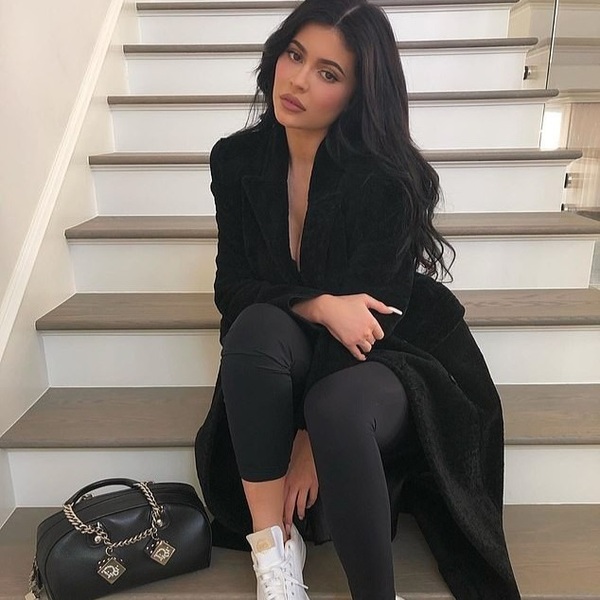 Before we jump ahead in this 'baddie outfit ideas' style guide, I thought it best to review the history of this aesthetic first.
Trendsetters believe that this core aesthetic grew in popularity during the mid–2010s, given that its Urban Dictionary definition didn't come about until 2016. That said, 'baddie' is thought to refer back to African American vernacular English. 
Origin story aside, the baddie look is thought to have been iconized by Instagram influencers such as Kim Kardashian and Kylie Jenner. It typically plays on societal beauty standards, as this fashion trend is all about accentuating the hourglass figure. 
What Are Some Popular Baddie Outfit Ideas?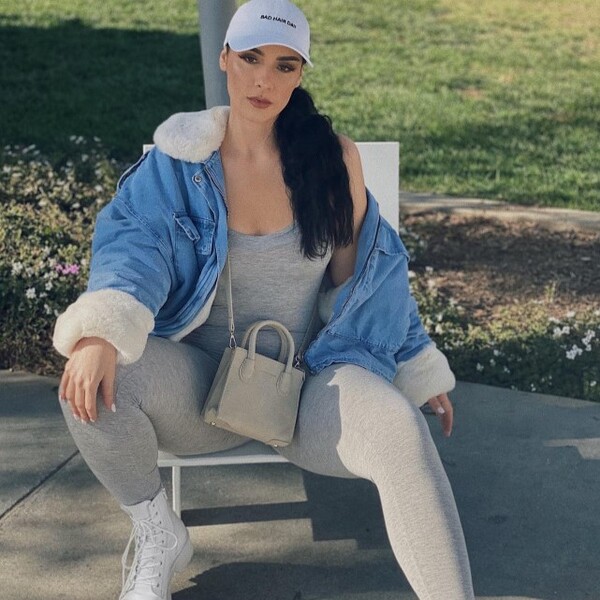 Baddie outfit ideas encompass 50% of Instagram fashion. I'll admit that I don't have the literal statistics on standby, but it just goes to show the popularity of this core aesthetic.
As influencers such as Kim Kardashian and Lydia Barakat continue to grow in popularity, I think it's safe to say that Insta-baddie fashion won't be going out of style any time soon. 
Moving forward, I'll provide some popular baddie outfit ideas that are sure to garner some likes on Instagram.
3 Baddie Outfit Ideas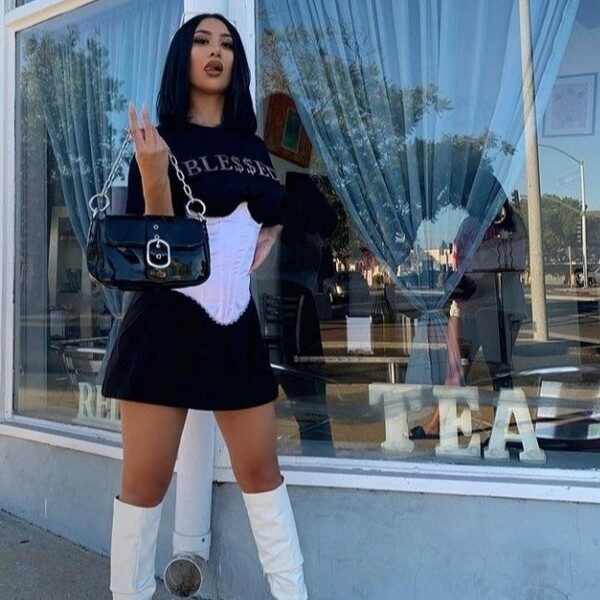 Experimental in fit, this 'baddie outfit ideas' contender is exclusively reserved for days when you're feeling extra.
It's comprised of a black shirt dress, a white bustier, and a pair of knee-high boots for a touch of sass. Complemented with a matching handbag, this OOTD is considered a prime example of Insta-baddie fashion.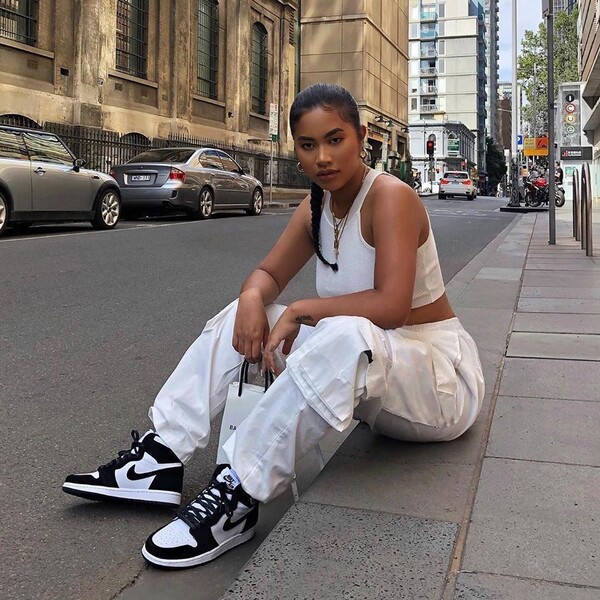 If you're not fond of slim-fit fashion, I highly recommend giving this 'baddie outfit ideas' contender a go.
Featuring a white crop top, cargo pants, and a pair of Air Jordans, this OOTD keeps things casual and comfy for everyday use. In terms of accessories, you can never go wrong with a simple Cuban chain necklace.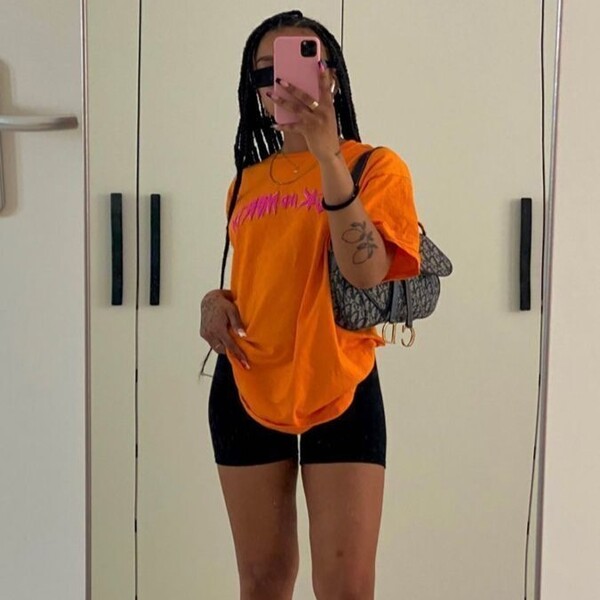 Biker shorts are intrinsic to the Insta-baddie image. For instance, this OOTD features a simple orange crewneck, a pair of black bottoms, white sneakers, and a Dior bag as an extra flex.
Accentuated with sunglasses, this is definitely a look worth considering in this baddie outfit ideas lineup. 
Fashion Tips To Avoid With Baddie Outfits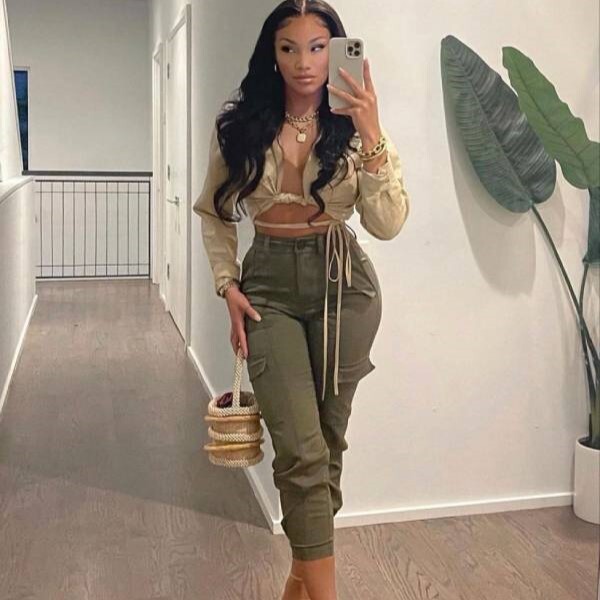 Every core aesthetic has its caveats. Baddie outfit ideas are no exception, as they're also susceptible to poor OOTD pairings and clashing colors. To help prevent future regret, I'll share some fashion tips to avoid with baddie outfit ideas.
The 'box' silhouette: Insta-baddie outfits are all about showcasing your hourglass figure. This cannot be achieved through a relaxed midi dress or conservative pantsuit.
Time & place: There are some instances where the baddie look is not recommended. This includes weddings, funerals, and other 'dress-sensitive events.'
The super mini skirt/dress/or shorts: I'm all for wearing what you want, but there's nothing more frustrating than your bottoms riding up, accidental wedgies, and camel toe.
Best Places To Buy Baddie Outfits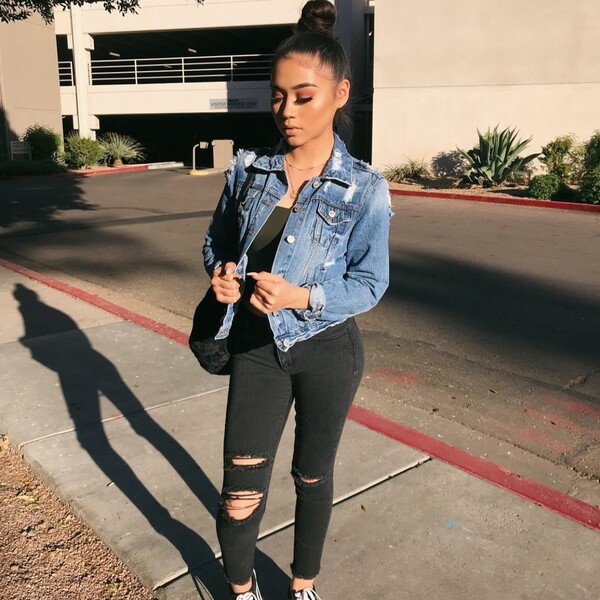 You can rest assured that there are dozens of baddie–centric shops on the market. If you require a short list of recommendations, here are some retailers worth checking out.
Skims 
Fashion Nova 
Nordstrom 
PrettyLittleThing 
Final Thoughts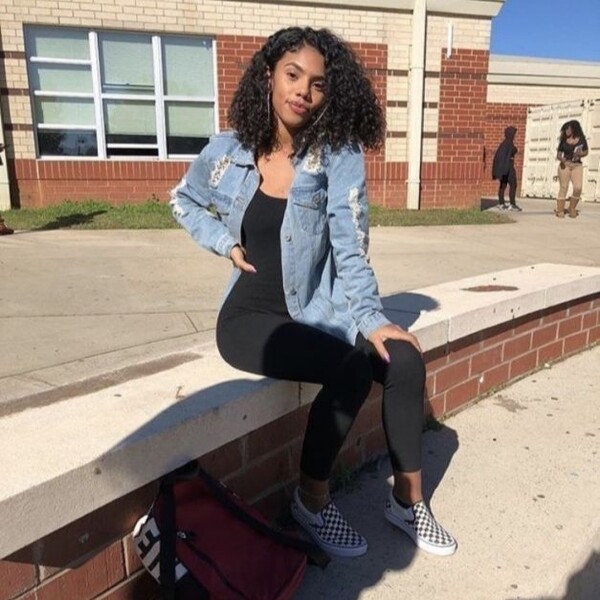 Beyond my list of recommended looks, there's one thing that's intrinsic to the Instabaddie aesthetic—it's confidence. You can't pull off that super sexy OOTD without a bit of ego. 
Sporting this fashion trend requires lots of self–assurance, especially for those who prefer 'extra' fits. So, here's to hoping that you've gathered enough inspo from this baddie outfit ideas style guide.
---
Looking for more outfit ideas? We've got you covered:
Get Access to Exclusive Deals
Subscribe for free to get exclusive deals in your inbox. 100% privacy