10 Best Korean Eye Cream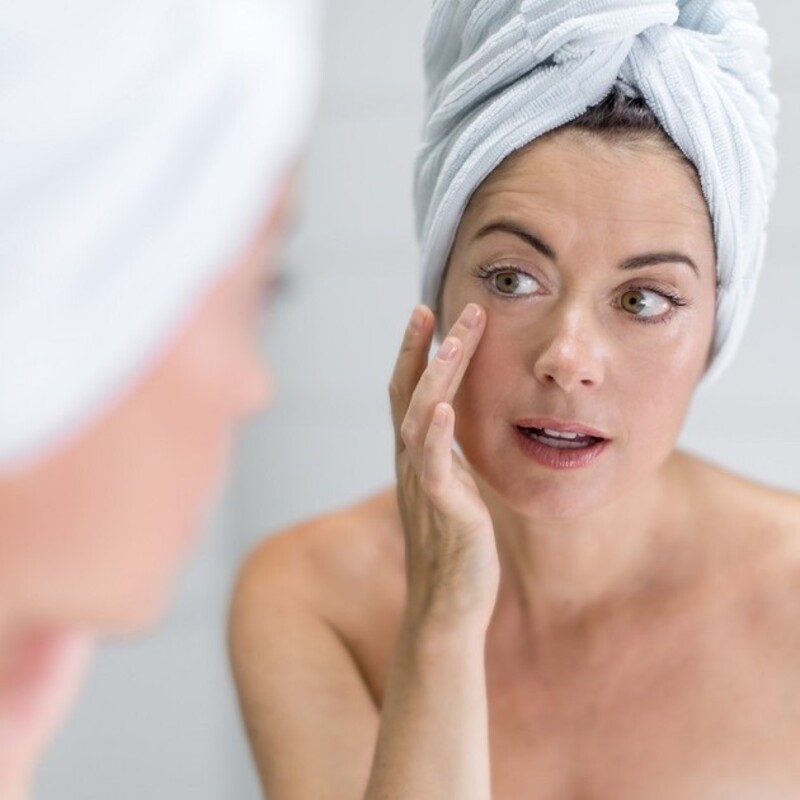 Every morning that you wake up, your face tells the story of the night before. Your eyes tell the most of it though, so using a good eye cream is key to looking energized. When it comes to the health of your skin, you want to know that you're using the best product to achieve the best results possible, and that's where Korean eye cream comes in.
Korean beauty products use natural and sometimes unexpected ingredients like green tea, snail mucin, and bamboo extract in order to produce a youthful, moisturized glow. As a result, Korean eye cream is invaluable in virtue of its ability to rid puffiness, darkness, and dryness once and for all.
'K-Beauty' has been esteemed for centuries, but only recently has found its place among the top worldwide markets. Several factors can be credited for its massive rise in popularity, including the use of aesthetically pleasing packaging, affordable pricing, and most importantly, quality ingredients – that's what you'll find in the best korean eye cream.
How to Choose the Best Korean Eye Cream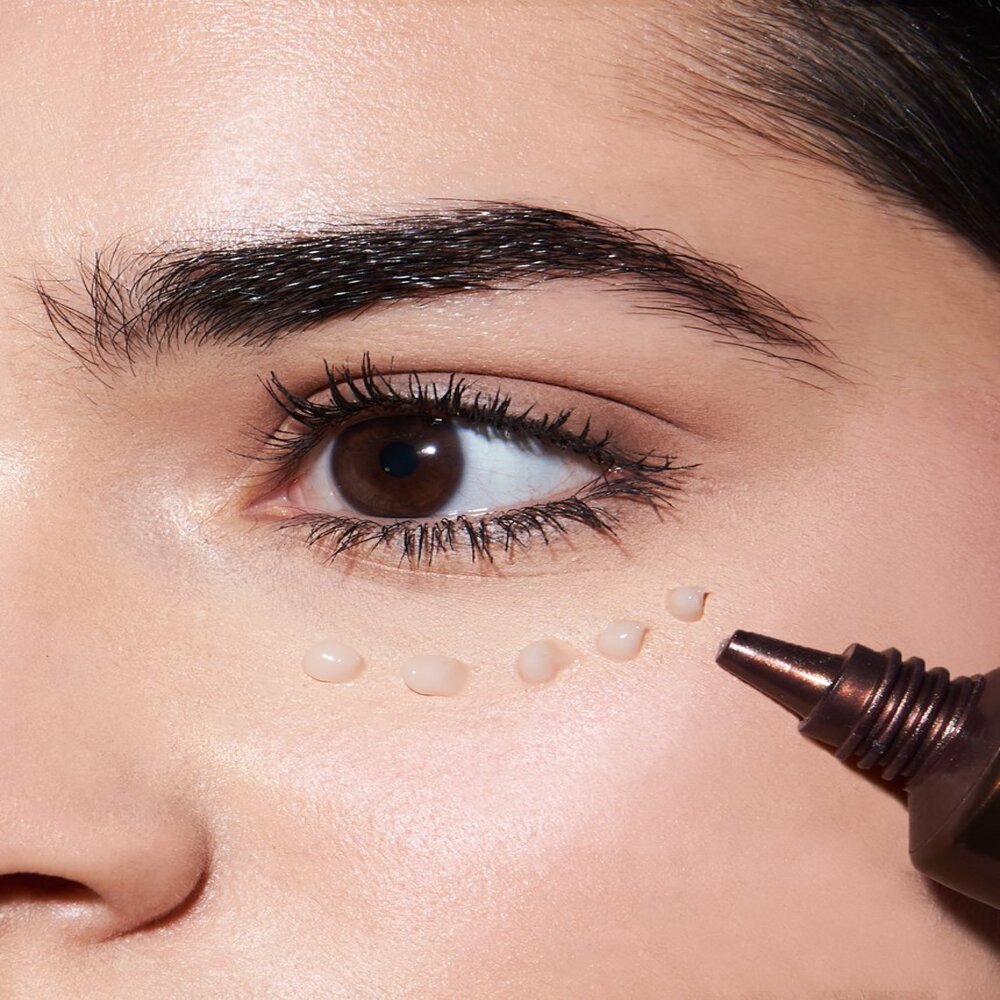 With the number of options available on shelves, walking into a drug store, department store, or specialty boutique can be anxiety-inducing. The phenomenon of overchoice – when there are simply too many products to choose from – can make picking a Korean eye cream seem like a daunting task. But, knowing what to buy depends on a few simple factors including:
Skin Type
Do you have skin that requires you to keep blotting papers by your side all day? Does it suck-up any moisturizer that you slather onto it? Is your skin sensitive to sunlight, irritants, or life itself? These are very important questions that set the tone for your eye cream purchasing escapade.
Of course, your skin might be a combination of textures or types, so one specific ingredient or product may not cover your needs. For sensitive skin, a cream devoid of fragrances, retinols, benzoyl peroxide, and other irritants might do the trick. Instead, look for products with aloe vera, beeswax, or chamomile.
If your skin is dry, you'll want to avoid ingredients like salicylic acid or sodium lauryl sulfate. Look for creams that contain moisturizers such as vitamin E oil, shea butter, chia seed water, or algae. On the other hand, if your skin is oily, avoid things like mineral oils or paraffin and opt for a Korean eye cream that uses clay, aloe, or oatmeal.
Main Concern
The next thing to figure out is what your main concern is. Do you hope this eye cream will rid you of dark circles? Do you want to get rid of puffiness? Do you feel like you could benefit from a cream with anti-aging properties? Maybe you suffer from acne and have reached your limit seeking products that do not trigger breakouts or worsen existing ones. Or perhaps you wish to make your skin glow, and luckily, there is a Korean eye cream for every type of concern.
Brand
Next, it's time to narrow down which brand of Korean eye cream can help you address your main concerns. Some of the most popular Korean eye cream brands are Saturday Skin, AHC (Aesthetic Hydration Cosmetics), Mizon, Laneige, Sulwhasoo, and Amorepacific.
In order to choose a brand that suits you, you'll want to read into what each of them has to offer: what ingredients do they typically use? Do they fit with your needs and your skin type? Do you feel particularly drawn to supporting one brand over another and why?
Ingredients
Depending on your needs and wants, choosing the right ingredients to address them is of extreme importance. Most K-Beauty ingredients are natural, but if you want a vegan experience, make sure to scan ingredient lists to locate animal byproducts. If you want your eye cream to be cruelty-free, be sure to check whether the brand tests their products on animals.
Some of the most popular ingredients in K-beauty products are vitamin C, snail mucin, green tea, bamboo extract, and noni. Notable uses of these unique ingredients can be found in Amorepacific's Moisture Bound Rejuvenating Eye Treatment Gel, which uses an energizing ingredient like caffeine with bamboo sap, or Mizon's Snail Repair Eye Cream, which uses snail secretion filtrate.
Price
Everybody has a budget, so it's vital to know just how much an effective Korean eye cream will cost. How much a product costs is largely dependent on the ingredients it uses and the packaging it comes in. Top-rated brands like Mizon, Innisfree, and Saturday Skin give you quality ingredients at an affordable price, but if you want to splurge and treat yourself to a top tier cream (or two), brands like Amorepacific, Sulwhasoo, and Shangpree may be more your speed.
10 Best Korean Eye Creams
Having a good idea of what you want in a Korean eye cream before you start shopping for one is paramount to making an informed purchase, but sometimes, you just want to see what society is screaming for – and so do we. The following Korean eye creams were chosen to address a variety of concerns and we're positive that scanning through them will land you on a product that suits all your needs.
#1 – Saturday Skin Yuzu Vitamin C Bright Eye Cream
This yuzu-infused number is meant to firm loosened skin, smooth the appearance of fine lines and wrinkles, and get rid of dullness and dryness.
The hard-hitting ingredients in this product are the yuzu, which delivers antioxidants, vitamins, and caffeine, vitamin C, beeswax, and citrus junos fruit extract.
Basically, it's a rejuvenating cocktail that can be applied daily or nightly, either before or after your moisturizer. It also comes in a beautiful little yellow pot and is available for $32 on Soko Glam. 
#2 – AMOREPACIFIC Time Response Eye Preserve Cream
This award-winning eye cream contains hero ingredients like antioxidant and amino acid-rich green tea extract, as well as hydrating shea butter, which helps eliminate the look of fine lines and wrinkles. The product leaves a soft, buttery feel behind and results in firmer, more hydrated skin.
It comes in a luxurious gold pot that serves to complement the concoction, and you can purchase it from Amorepacific for $260. Although it comes with a steeper price tag than most Korean eye creams, it has proven to win over the hearts of many with it's anti-aging superpowers. 
#3 – Innisfree Youth-Enriched Eye Cream
This eye cream by K-Beauty giant Innisfree targets the first signs of aging by strengthening, firming, smoothing, and brightening the skin around the eyes. The main ingredient is extract from the Jeju orchid, which delivers a massive amount of antioxidants to the skin.
Other notable ingredients in the formula are caffeine and shea butter, which plump and moisturize the skin. The brand recommends using this product twice daily – morning and night – before a moisturizer. It also comes in an aesthetically-pleasing lavender-coloured pot, and 30ml will run you $29. 
#4 – Glow Recipe Avocado Melt Retinol Eye Sleeping Mask
Glow Recipe highlights this eye cream as incredibly versatile, covering individuals with dry skin, normal skin, and sensitive skin. It attacks dullness and other signs of aging with vitamin C and E-filled avocado, firming retinol, and antioxidant coffeeberry.
The result of using this cream is nourished, bright, moisturized, supple skin. It's best to use it nightly underneath other serums, but it can be used daily with a light SPF layered overtop. Plus, this tiny green tub of magic can be yours for $42.
#5 – Laneige Water Bank Eye Gel
This rich, deeply hydrating gel-type cream from Laneige promises a solution for those who experience under-eye dryness. With a ton of fruit and seed extracts, it provides a sumptuous experience to users who crave extra nourishment under their eyes.  
The Water Bank Eye Gel is best applied daily or nightly by tapping it lightly onto the under eye area. For $39, you might even have some room in your skin care budget to follow it up with a  good moisturizer! 
#6 – Sulwhasoo Bloomstay Vitalizing Eye Cream
Using plum blossom, mulberry, and fruits and seeds to revitalize dark circles, lessen swelling, and improve the look of fine lines and wrinkles, the Bloomstay Vitalizing Eye Cream is a triple threat when it comes to tackling under eye concerns. The plum blossom provides antioxidants to help with loss of firmness, while mulberry addresses dullness and dryness. 
Whether you use it daily or nightly, it's best to apply it with the cooling metal tipped wand provided with the tub. Priced at $100, you'd think it would be less of a crowd favourite. But, Sulwhasoo fans seem happy to be ponying the cash for such a miracle worker.
#7 – COSRX Advanced Snail Peptide Eye Cream
COSRX's innovative Snail Peptide Cream is recommended for people in their thirties who want to focus on skin aging or people in their twenties who want to start using products that provide preventative care. It features snail secretion filtrate, five types of peptides, and niacinamide, which all help to brighten the look of skin and decrease puffiness.
The cream, which is lightweight to suit the delicate under eye, is contained in an airless container for optimal freshness. Use it after spritzing on essences or massaging in serums by gently dabbing it in. With a price tag of $28, it feels like a much more expensive product too.
#8 – Dr. Jart+ Vita Hydra Solution Eye Cream
With a mission to brighten and refresh the look of skin that suffers from dullness, darkness, and stress, Dr. Jart+ uses three different weights of hyaluronic acid and a 'Hydra-Nutrition 2x' booster to plump and moisturize the skin. A glance at the ingredients list shows that various nuts, seeds, and oil extracts boost its benefits to a whole nother level. 
Apply it on clean, dry skin for extra hydration throughout the day or let it transform your under eye bags while you rest at night. Available in a handy 20ml tube, it'll cost you a total of $53 which falls in the middle of the price range for the best Korean eye creams.
#9 – Acwell Licorice pH Balancing Intensive Eye Cream
A collaboration between Soko Glam and Acwell, this K-Beauty eye cream is suitable for all skin types since it's free of common irritants like parabens, sulfates, mineral oils, and animal products. Ideal for the vegan consumer, it contains extracts of licorice, green tea, and blueberry, as well as caffeine.
The licorice brightens the look of dark circles and hyperpigmentation while green tea and blueberry pump the under eyes full of antioxidants. As a bonus, the caffeine prevents tightness and inflammation. It can be used morning or night after cleansing, and even on spots that require brightening for $30.
#10 – Etude House Moistfull Collagen Eye Cream
This light, airy wonder-cream is one of Etude House's best-selling products, especially on K-Beauty e-tailer Soko Glam. Loaded with line-filling collagen, it nourishes, moisturizes, firms, and hydrates the skin around the eyes. 
The other ingredients that take centre stage in this formula are hydrolyzed collagen, hydrolyzed lupine protein, and lauric acid.
It is recommended that you use this cream morning and night before moisturizer, being careful to avoid water lines. It comes in an adorable, peachy 28ml tub for $22.
How Should I Apply Korean Eye Cream?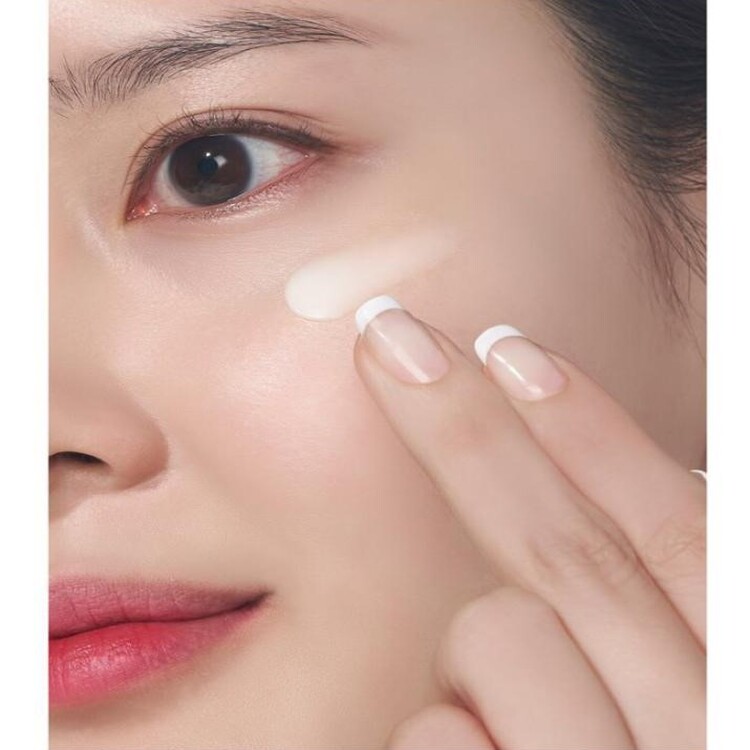 Some people apply their foundations and concealers with brushes, while some prefer beauty blenders or gel sponges. Others may prefer using their hands because it allows them to feel out their skin better.
Just as there are a multitude of ways to apply makeup, there are just as many ways to apply Korean eye cream. It would be misleading to say that any of them are the correct way to apply it, but there are some points that make a difference when it comes to more efficient application:
When you apply your eye cream, DO read the instructions for proper use.
After that, DO apply it gently. You can either tap it lightly onto the under eye area, or swipe it gently onto your skin.
DO allow the eye cream to fully dissipate and sink into your skin before you apply anything else onto your face.
If you do not do this, the cream may move around and fail to provide you with the benefits that you hoped for.
On the other hand, DO NOT rub the cream into your skin or use other aggressive application methods. Your facial skin is delicate, especially around your eyes, so aggressively tugging at it may worsen things like fine lines, irritation or looseness.
Also, DO NOT apply too much cream to the eye. Not only can it get into your eye and possibly harm you, but it will be less likely to fully soak in or evenly spread as you wish.
How long should an eye cream last me?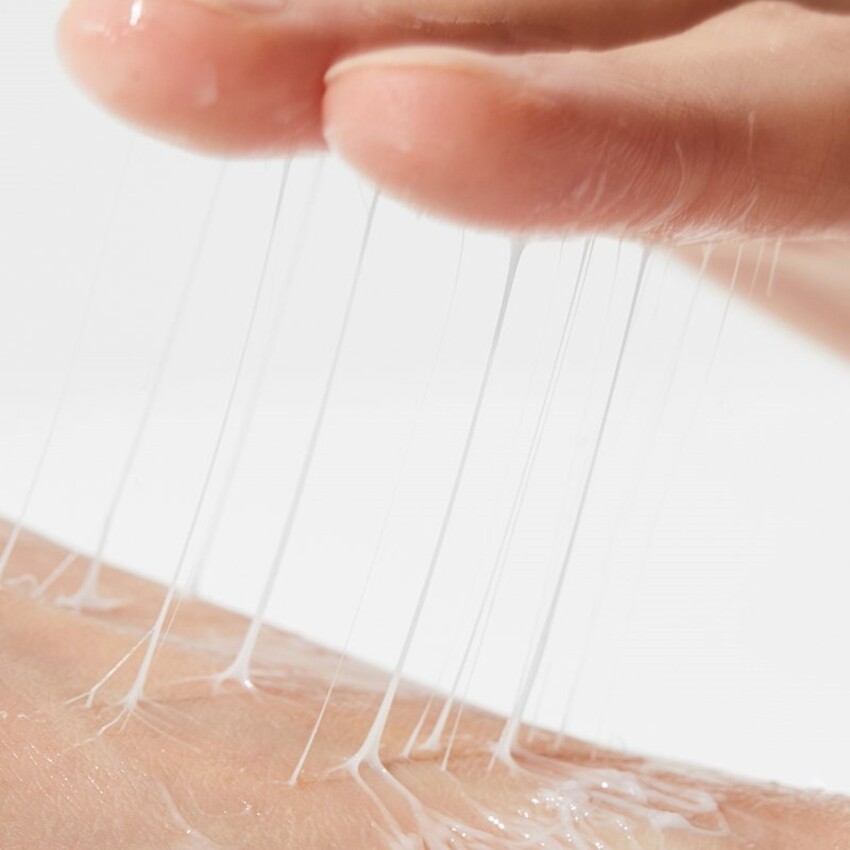 This depends on three core factors: usage, the size of the pot itself, and the expiration date. Most experts recommend using a good eye cream both morning and night, but either morning or night works as well. Whatever you do, apply it at least once a day. As for how much you can use, a small amount – about the size of a pea – is enough to cover both under eye areas.
Another thing to look out for is the expiration date of the product. You can find a miniscule pot symbol on the packaging that has a numerical value.
This dictates how many months it remains good to use after opening. Many K-Beauty eye creams may expire anywhere from six months to one year after opening.
What's the Cheapest Korean Eye Cream?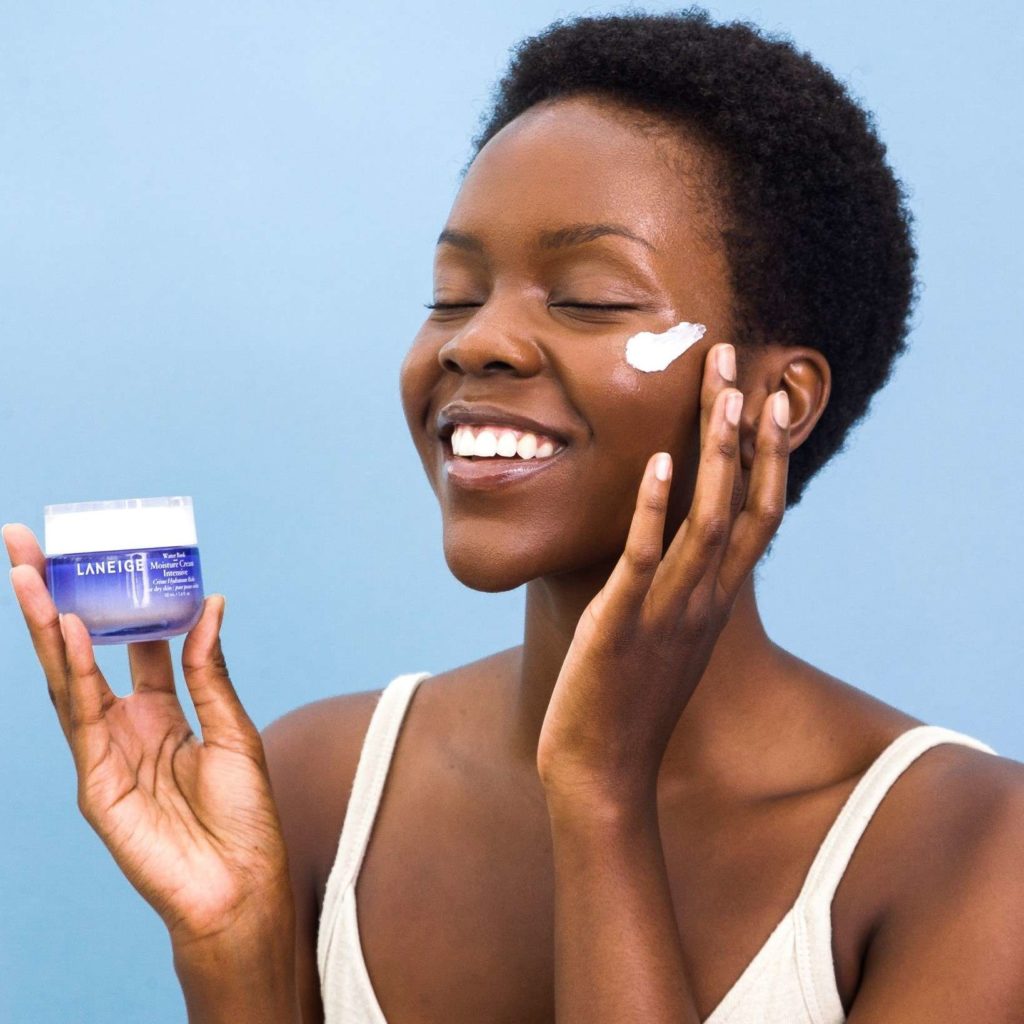 If you are looking for the best Korean eye cream for your budget, there are a few products that might tickle your fancy:
A 20ml tub of Laneige's Perfect Renew Eye Cream can be bought on Amazon for just under $40.
Innisfree's Jeju orchid Intense Cream provides you with a whopping 50ml of product for just under $40, also available on Amazon.
Of course, everybody's budget is different, but that does not mean you have to settle for anything less than your skin deserves.
Final Thoughts on Choosing The Best Korean Eye Cream
Make sure that when you are deciding which Korean eye cream is right for you, you look into whether the price is determined by the quality of the product or things like packaging.
Also, never fear asking a professional or a specialist about a product if you have the means to do so.
Get Access to Exclusive Deals
Subscribe for free to get exclusive deals in your inbox. 100% privacy