11 Best Liquid Blushes In 2023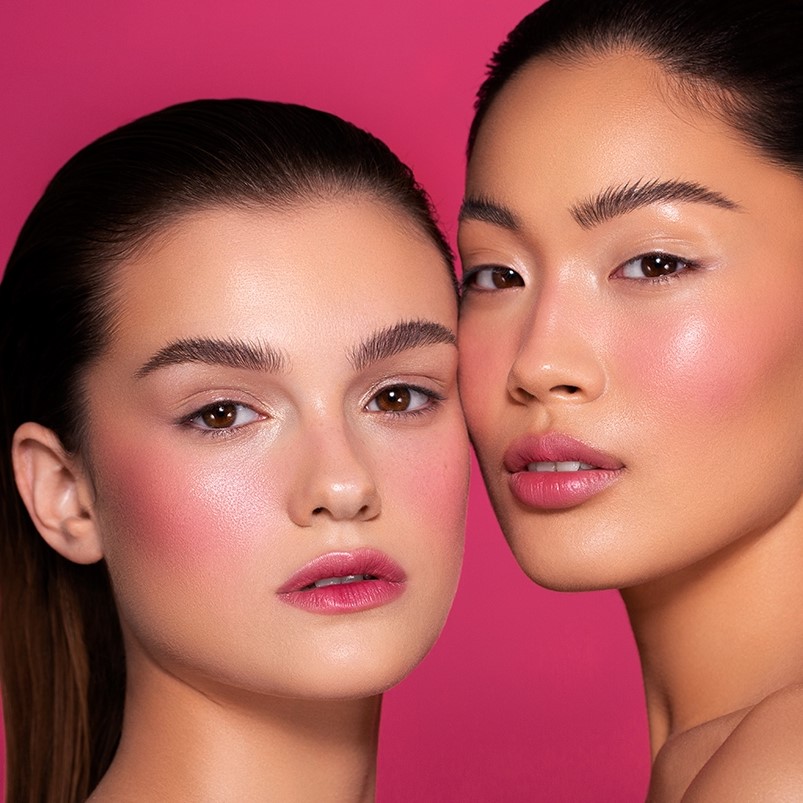 The last thing your makeup routine should be during the summer is complicated. While the weather beckons you outside to play by the pool with friends, it's time to ditch the 12-step routine and get in the habit of minimizing the number of products you use. Enter: liquid blush.
Powdered blush is one of those products that requires more than one 'tool' for optimal use – a brush is necessary for application and depending on the quality of the product you're using, precious formula can be wasted off loose bristles. Not to mention, dry formulas have a knack for settling into fine lines and wrinkles, which does not scream "hot girl summer".
That's just one of the reasons why liquid blush has become so popular: it leaves a natural, dewy finish behind. The best liquid blush will help you forgo the texture dilemma and lock moisture into the skin, resulting in bouncy looking cheeks. So, what are you waiting for? Get ready to find your new favourite shade!
How to Choose the Best Liquid Blush for Your Skin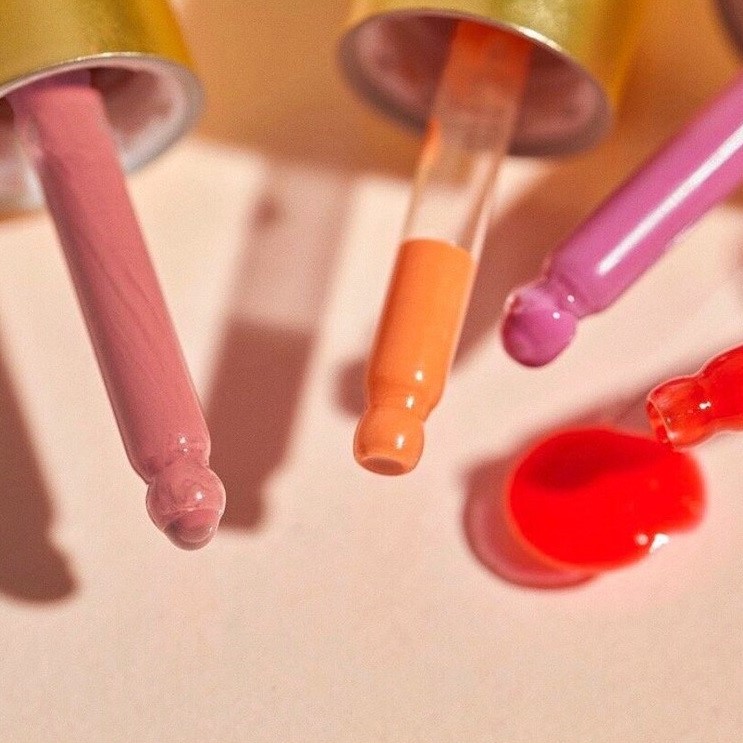 While bright oranges and corals can be fun to play around with once in a while, chances are you're not sporting fluorescent cheekbones on your daily Zoom calls. That's why there are more than a few factors to consider before you start finger painting your face with the trendiest shades of liquid blush. Fortunately, there's no shortage of colour options, but you'll also want to think about:
Pigment
Like every other makeup product on the market, liquid blush comes in a variety of pigments. Think of pigment as the concentration of colour that a product contains: the less pigmented a product is, the more sheer it will be. So, it's important to picture what kind of look you're going for. If you want your cheeks to look like they were gently kissed by colour, stay away from a highly pigmented product.
Brand
Some of today's biggest brands, makeup artists and beauty influencers have come out with their very own liquid blush, including @mmmmitchell (creator of Made by Mitchell and Blursh) and Natasha Denona (founder of Natasha Denona Beauty). Then there's the classics Iike NARS Liquid Blush, and new breakthroughs like Glossier's Cloud Paint. When choosing a brand to shop liquid blush from, there's no right or wrong choice on this list.
Price
Luckily, a good liquid blush won't cost you an arm and a leg. On the low end, you can score a tube for less than $20. On the high end, you can spend $50 on a bottle that may last you a couple of months if you use it everyday.
Ingredients
If you have extremely sensitive skin or prefer a more natural formula, there are plenty of new options to choose from brands like Ilia and Bite Beauty. If you'd rather avoid products that test on animals and/or contain animal ingredients, it's best to check for vegan-friendly and PETA certifications, which all of our top picks have (with exception of one or the other).
Finish
Liquid blushes also come in an array of finishes, from matte to shimmery to dewy. All of these features have a time and place in your beauty routine, but when it comes to choosing a liquid blush for everyday wear, a neutral finish is your best bet.
Application
These top-rated liquid blushes come in several different formats, from mini squeeze bottles like Bite Beauty's new Daycation Whipped Blush to Trish McEvoy's Liquid Face Colour which glides onto the skin with a brush tip. Whether you want a product applicator to do most of the work for you or not, you'll want to think about how easily and seamlessly the blush can be applied.
Bite Beauty Daycation Whipped Blush, $32
Glossier Cloud Paint, $22
Saie Dew Blush Liquid Cheek Blush, $29
Blursh Liquid Blush, $19.45
Trish McEvoy Liquid Face Colour, $38
Ilia Colour Haze Multi-Use Pigment, $32
Perricone MD No Makeup Blush, $35
Armani Neo Nude A-Blush, $50
Danessa Myricks Beauty Vision Flush, $20
NARS Liquid Blush, $30
Natasha Denona Puff Paint Liquid Blush, $29
11 Best Liquid Blushes of 2022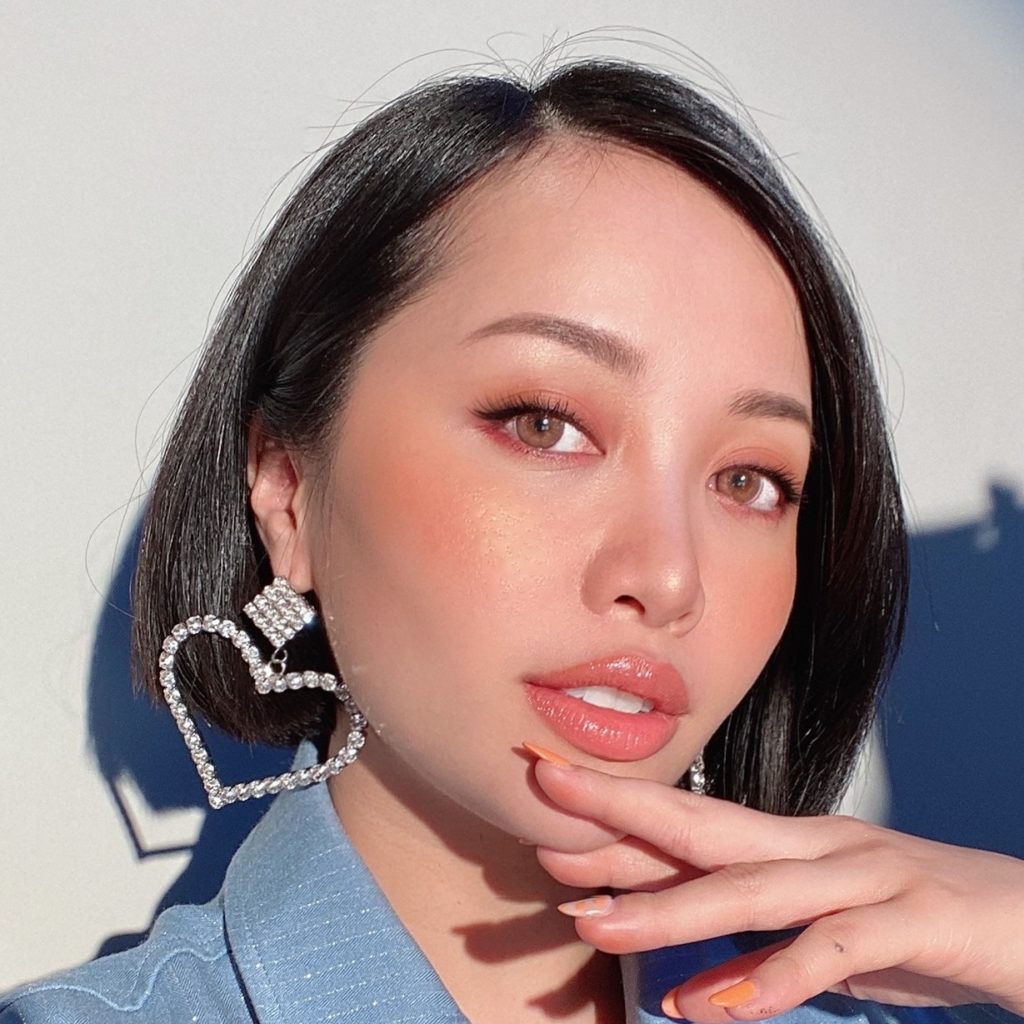 This curated collection of the best liquid blushes is full of show stopping shades that come in serum-like formulas. Not only do they melt and absorb into the skin like hyaluronic acid and emollient squalene, they provide major color payoff too. Ready for your bounciest cheeks ever? Check out the selection below.
#1 – Bite Beauty Daycation Whipped Blush
The whipped texture of Bite Beauty's new Daycation blushes is a welcome surprise in the liquid category. In fun hues like 'melon mojito', 'coconut rum', 'watermelon marg' and 'hibiscus slush', this creamy formula is made for summer.
Coupled with the fact that it's fade-resistant, the Daycation Blush fits right in with your regular roster of makeup products but adds a little extra spice. Infused with illuminating papaya extract, it provides a healthy, natural finish that you're able to build on your eyelids too. Simply squeeze, dab, and glow for $32.
#2 – Glossier Cloud Paint
Designed for ease of use, Glossier's sheer Cloud Paint is the perfect product for first-time liquid blush users. You can layer it on without having to worry about it being 'too much', thanks to the buildable gel-cream formula.
Allow the Cloud Paint to dust your skin with a light smattering of colour, from warm rose to sunny coral to ultra-nude for just $22. Available in eight unique shades, this product contains special blurring pigments that help diminish the look of pores and texture. Your days of chalky, streaky cheeks are over.
#3 – Saie Dew Blush Liquid Cheek Blush
You might mistake this $29 liquid blush from Saie for a lipstick, but it'll make you fall in love with using a doe-foot applicator on your face. Available in four fleshy shades including cool berry, warm rose, peachy pink, and bright coral, this water-based gel tickles the skin with a seamless flush of colour.
In addition to being long-lasting, the formula is blended with nourishing ingredients like brightening mulberry, damage-reversing elderberry, and moisturizing evening primrose. Basically, it's skin care and blush in one hero product that is sure to become a part of your daily routine.
#4 – Blursh Liquid Blush
Calling all blush lovers! This product was made entirely for you according to @mmmmitchell, a self-proclaimed blush addict. The Blursh Liquid Blush comes in six amazing shades that are suitable for all skin tones, star players being the blushing Cherry Cola and bright orange Mango Daiquiri.
The transformative liquid to powder finish allows it to be layered under or over your foundation and concealer. It dries to a satin-matte finish, and at a very reasonable $19.45, we're tempted to try the entire blendable shade range.
#5 – Trish McEvoy Liquid Face Colour
For nearly 50 years, renowned makeup artist Trish McEvoy has been creating quality skincare, fragrance, and cosmetic products that help simplify your beauty routine. Just like this liquid gel blush that glides onto the apples of your cheeks with a brush tip.
What's interesting about the Liquid Face Colour is that it only comes in one shade: a luminous pink coral that compliments every skin tone. Priced at $38, this universal glow stick leaves a flattering scarlett highlight on cool, warm, and neutral skin tones.
#6 – Ilia Colour Haze Multi-Use Pigment
This award winning formula from clean beauty pioneer Ilia is a hyperpigmented liquid blush that's easy to dot along the lips and cheeks. It provides an intense yet natural-looking colour, and you can blend it out for a more delicate finish.
Ringing in at $32, a little bit of the weightless cream goes a long way. With a blend of skin moisturizers like jojoba and linseed oil, the benefits outweigh the price tag. From dusty mauve to burnt orange to deep berry, there's something to suit every colour preference and skin tone.
#7 – Perricone MD No Makeup Blush
More than just a liquid blush, this $35 makeup and skincare product by Perricone MD visibly evens and brightens skin tone with continued use. The formula is comparable to a gel moisturizer, but it's incredibly light like a gel serum.
All you need is three small dots along the apples of your cheeks to tint them with a soft wash of colour. The whole process of applying this liquid promotes a youthful glow that instantly trumps dull, tired-looking skin.
#8 – Armani Neo Nude A-Blush
Another multi-use product for the skin, cheeks and lips, Armani's Neo Nude formula comes in five cheery shades that range from light to dark pink to orange. The signature Armani glow is evident in this water-based product, which adds radiance to the complexion without unnecessary cakiness.
As one of the most expensive liquid blushes at $50, it includes a new pointed applicator that administers the right dose of formula to highlight your natural beauty. The goal is to give you that 'no makeup' makeup look, and this mighty little bottle delivers on all fronts.
#9 – Danessa Myricks Beauty Vision Flush
Makeup artist Danessa Myricks created the ultimate liquid blush to accompany her line of multipurpose products, and it's priced at an economical $20. It has a satin/semi-matte finish that's picture perfect on the eyes, lips and cheeks, and it immediately brings more life to the face.
The 12 deeply pigmented shades range from 'grape' to 'gold tiara', and they contain plenty of shimmer from mica. For how sparkly they are, they're exceptionally buildable and blendable over base makeup.
#10 – NARS Liquid Blush
All you need is one pump of Nars' famous Liquid Blush to finish off your makeup look with just the right amount of natural-looking colour. The long-lasting formula is made for mixing, and Nars recommends layering it over powder blush for high-impact colour. You can also apply it to the skin first for a diffused effect.
With the added benefits of moisturizing monoi and tamanu oils, this multi-tasking product is a favourite of makeup artists and beauty lovers alike, especially for its $30 price tag. Plus, it comes in three naturally blushing shades, including 'orgasm' (a sheer warm pink), 'dolce vitta' (a matte dusty rose), and 'torrid' (a warm matte with a golden shimmer).
#11 – Natasha Denona Puff Paint Liquid Blush
Makeup artist Natasha Denona is known for her signature healthy skin glow, and her liquid blushes can be applied to achieve the same thing at home. Available in a universal 'peachy tan', 'pink coral' and 'true cherry', the simplified shade range truly complements all skin tones and textures.
It's lightweight, easy-to-apply, and buildable so that you can customize your coverage. For a total of $29, you can also experience the formula's thirst-relief complex that quickly and deeply hydrates even after you take your makeup off.
Which brand of liquid blush is the most affordable?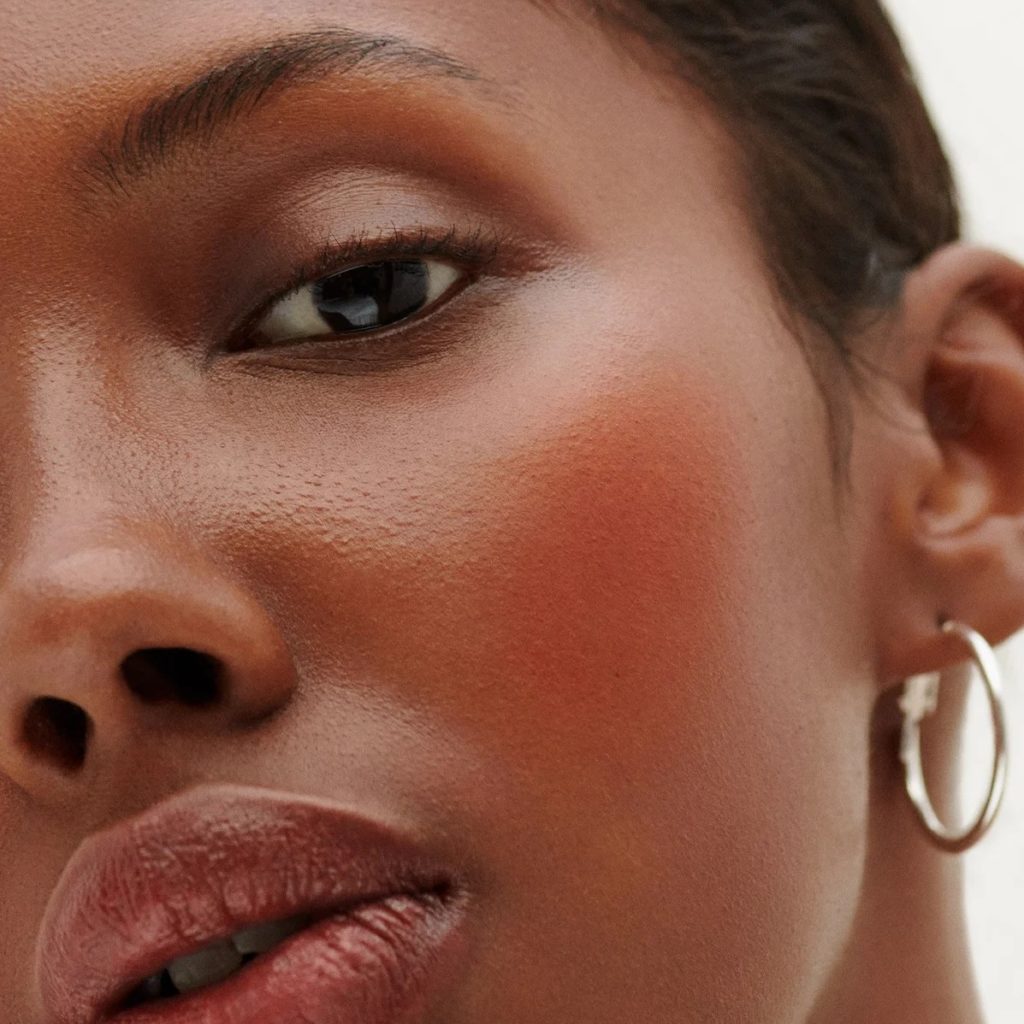 As we mentioned before, liquid blush is priced pretty fairly considering how sparingly you use it and how long it lasts. The most affordable liquid blushes come in under $25, starting with Made by Mitchell's Blursh Liquid Blush ($19.45), Danessa Myricks Beauty Vision Flush ($20), and Glossier's Cloud Paint ($22).
Which liquid blushes contain the most benefits for the skin?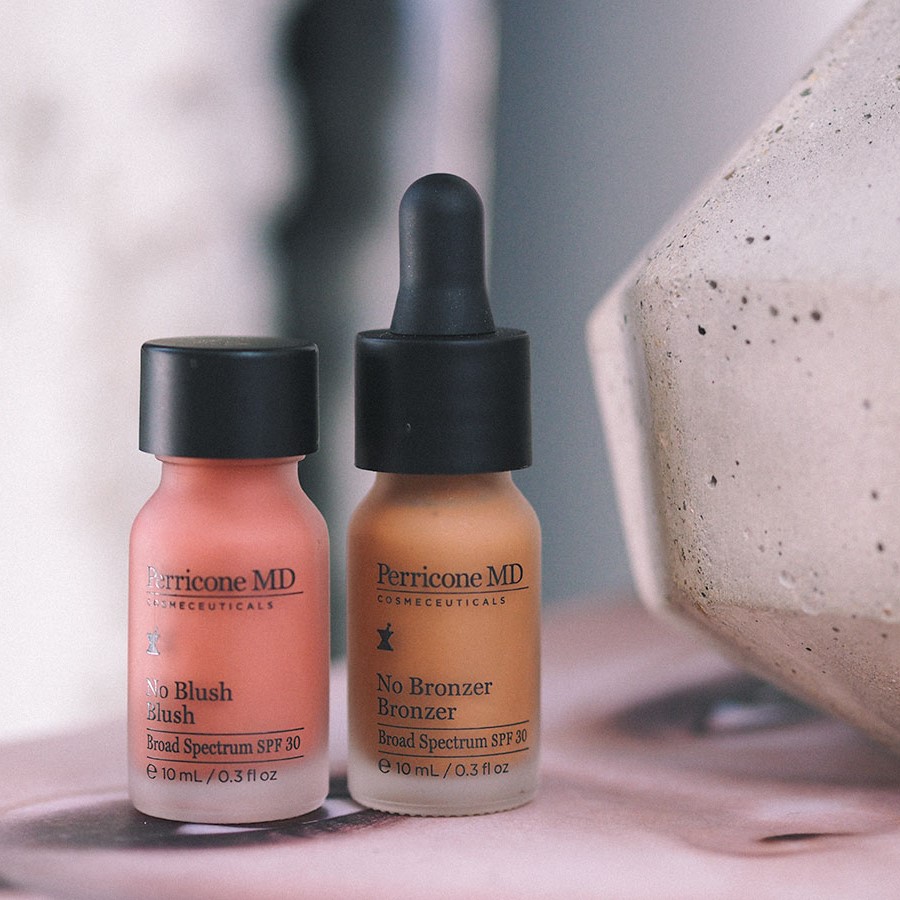 A liquid blush that performs is a huge bonus, but a liquid blush that nourishes the skin is an even bigger winner in our eyes. Bite Beauty's Daycation Whipped Blush, Saie's Dew Blush, Ilia's Colour Haze Multi-Use Pigment, and Perricone MD's No Makeup Blush hydrate, brighten, and rejuvenate the skin.
How should I apply liquid blush?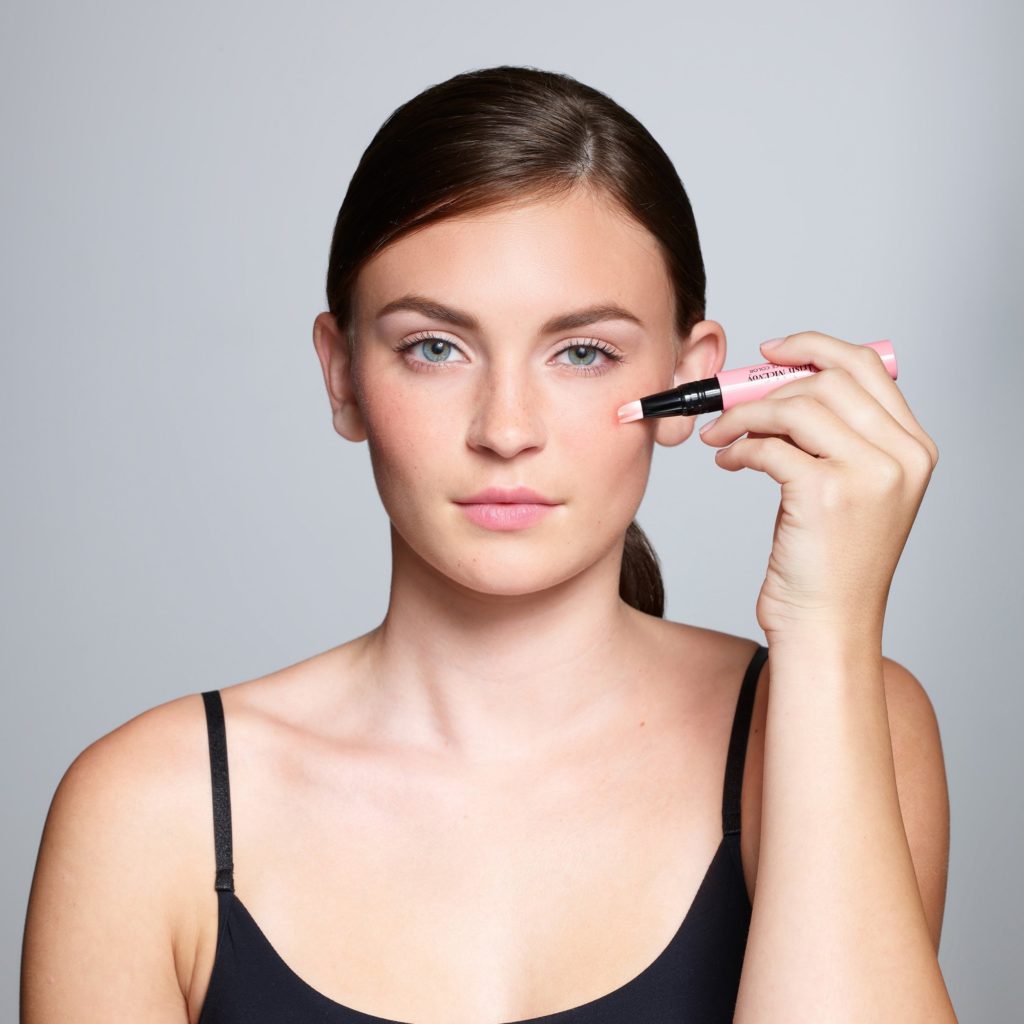 In general, it's best to start small with liquid blush. Do not apply product to the palm of your hand – apply it directly to the cheekbones so that you can blend it out from there and avoid wasting product. Here are some other basic rules to follow:
If you're blending with your fingers, start by making small circles on the surface of the skin without pressing down and applying pressure.
Always move in an upward and outward direction.
Wait until you've fully blended a liquid blush into the skin before applying more.
Overall, we hope these insights stick with you on your quest to find the perfect liquid blush. Soon you'll realize what a game-changer these formulas can be when it comes to creating a sun-kissed, barefaced look. Appearing as if you're wearing no makeup is the 'trend' after all, and we're happy that 'natural' is in, anyway.
Get Access to Exclusive Deals
Subscribe for free to get exclusive deals in your inbox. 100% privacy