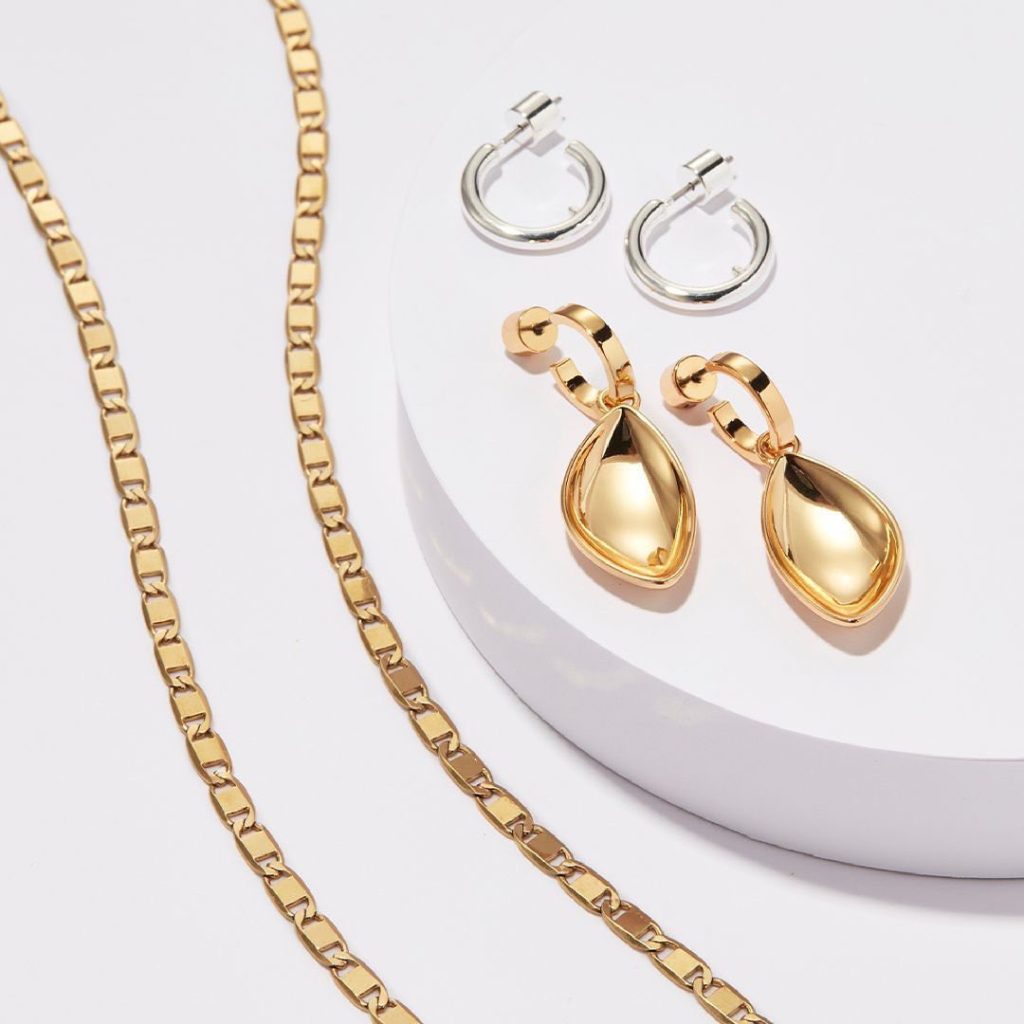 Are you the type of person who doesn't feel like their outfit is complete until you've put on jewelry? One of the great things about going the minimalist jewelry route is that the pieces that fall under this category are made to be subtle and effortless, which makes getting dressed in the morning painless.
Minimalist jewelry has appeared on the trend watch over the decades, but it came back into the spotlight in 2013. Following the late 90s and early 2000s when big chunky jewelry was a 'thing', wearable pieces with an air of sophistication gained notoriety. Modern and dainty became the name of the game, and if that's what you prefer in your brooches and baubles, we've got you covered with the best minimalist jewelry brands to shop in 2021.
What Qualifies as 'Minimalist' Jewelry?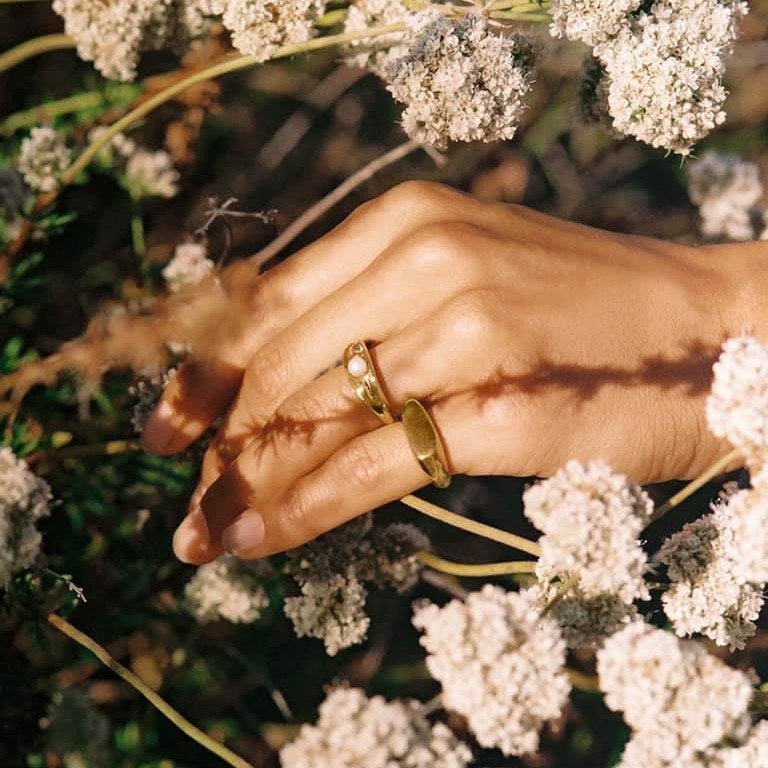 When you're looking at a minimalist necklace or minimalist ring, one of the first things you'll notice is that it's all about the materials. For example, you'll likely find minimalist jewelry in lots of quality gold or silver.
Secondly, minimalist jewelry usually does not have embellishments that could possibly take it over the edge. Minimalist gold jewelry does not have a lot of glitz and glam going on, as it's all about the unadorned materials that speak for themselves.
Lastly, anything that's super loud in colour does not fit into this category. You'll come to notice that minimalist jewelry possesses clean lines and easy geometric shapes. But, that's one of the great things about minimalist jewelry: it's inconspicuous and versatile.
How to Shop Minimalist Jewelry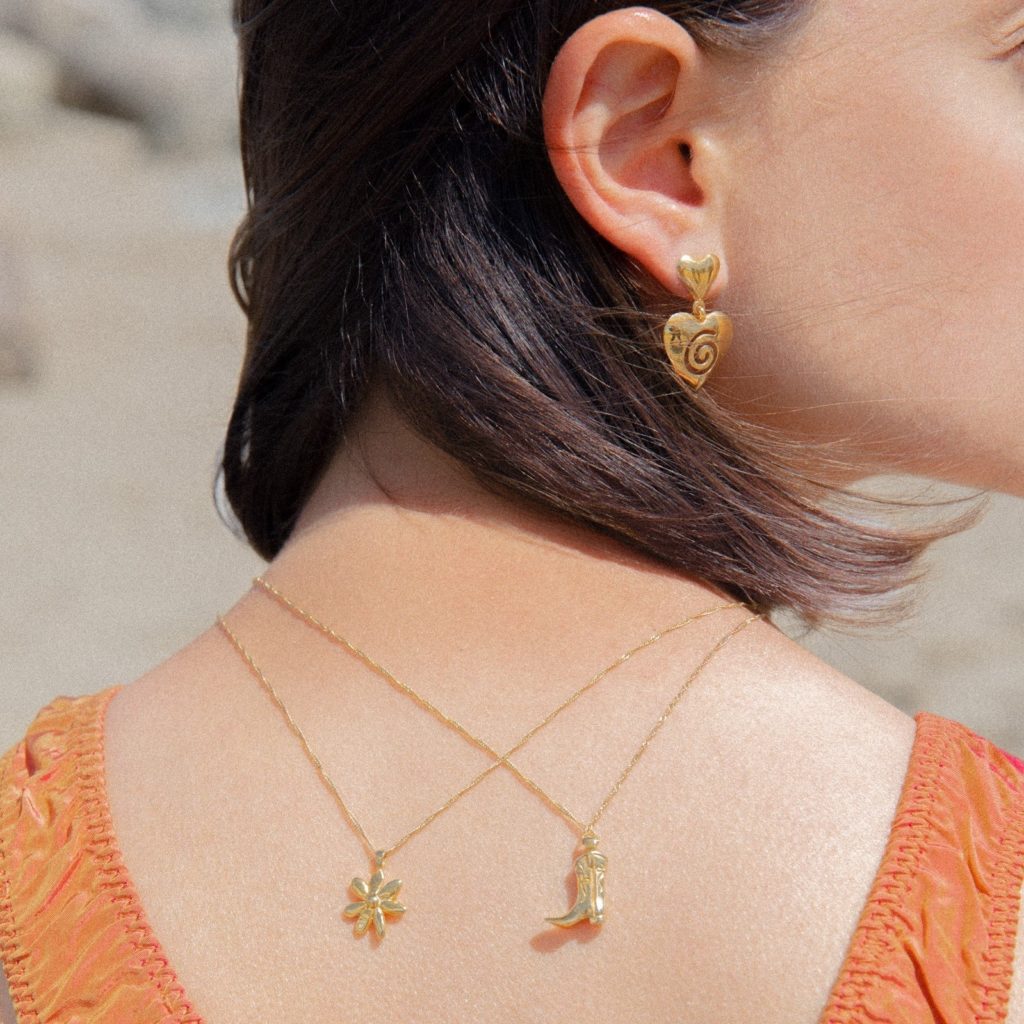 When you're thinking about adding some minimalist jewelry to your collection, take a step back to think about what kinds of pieces you're missing. Shopping for minimalist jewelry can be made fun by wearing a piece or two that you already have while you're on the hunt. That way you'll get to see how everything works together.
Also, think about which items could be considered 'standalone' pieces: which of them creates a true focal point? A 'centerpiece' is something you can throw on and not even think twice about. Still, it will make an impression on a Zoom call or when you walk into a room.
Price
One of the really great things about shopping for minimalist jewelry is that it falls within a vast price range that runs from super affordable to investment piece-worthy. If you're looking to find a brand that won't take you over a few hundred dollars, check out Biko or Jenny Bird.
For brands that feature everything from solid minimalist necklaces to understated rings, check out Cadette Jewelry or Monica Vinader. Pieces from these brands range from a few hundred dollars to over $500. If you're looking to make an investment in something like an engagement ring or a wedding ring, both Jennifer Fisher and Hestia Jewels are great places to look.
Material
From some of the more affordable brands out there like Wolf Circus, you'll find lots of items fashioned in either stainless steel or gold vermeil, like the Liam Chain. For the modest budget, you'll find other materials, such as brass, which can hold up for a few years.
In the higher priced range of minimalist jewelry, gold and silver reign supreme. The Paulette Wedding Ring from Hestia Jewels is made of 14-karat gold and showcases two small diamonds as well. High-end pieces can also be made in platinum or titanium.
Occasion
There are all sorts of occasions that can come to mind when shopping for minimalist jewelry, but the priority is everyday wear – those items that easily mesh with your style and personality. Of course, there are going to be fancier moments, like when you're hitting the town with the girls or having a romantic date night and you want a minimalist piece to offset a cool ensemble. But for significant life events, brands like Vrai and Jennifer Fisher supply a variety of minimalist wedding rings, and there's something special for everyone.
14 Best Minimalist Jewelry Brands
Minimalist jewelry is not just a passing trend, so the big question remains: how do you find the best minimalist jewelry on the market? Lucky for you, we're here to guide you through a list of the top brands that will be your new go-tos for nights out and everyday wear.
#1 – Biko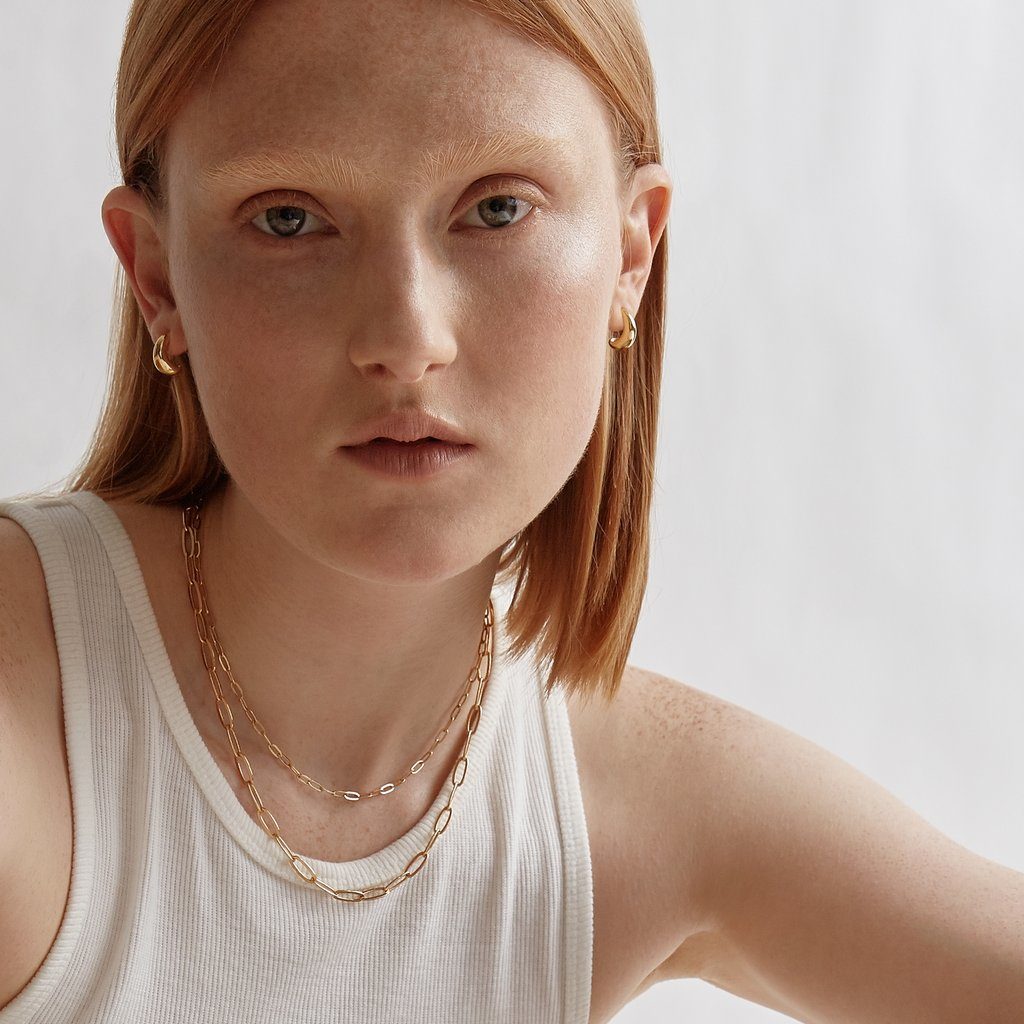 Conceived in 2005, Biko is a contemporary jewelry brand with its heart in Toronto. The lead designer, Corrine Anestopoulos, finds inspiration for her handcrafted jewelry in everything from nature to her travels as well as architecture and art. What makes Biko's designs stand out are the lustrous metals used and the blending of present-day trends that will endure.
You'll also find that Biko drops special collections over the seasons, like The Essentials Collection which features a little bit of everything for everyday wear. Take for example, the Droplet Minimalist Ring in 14k Gold Plating Over Brass ($95) and the Fine Chain Link Collar Minimalist Necklace ($155).
#2 – Warren Steven Scott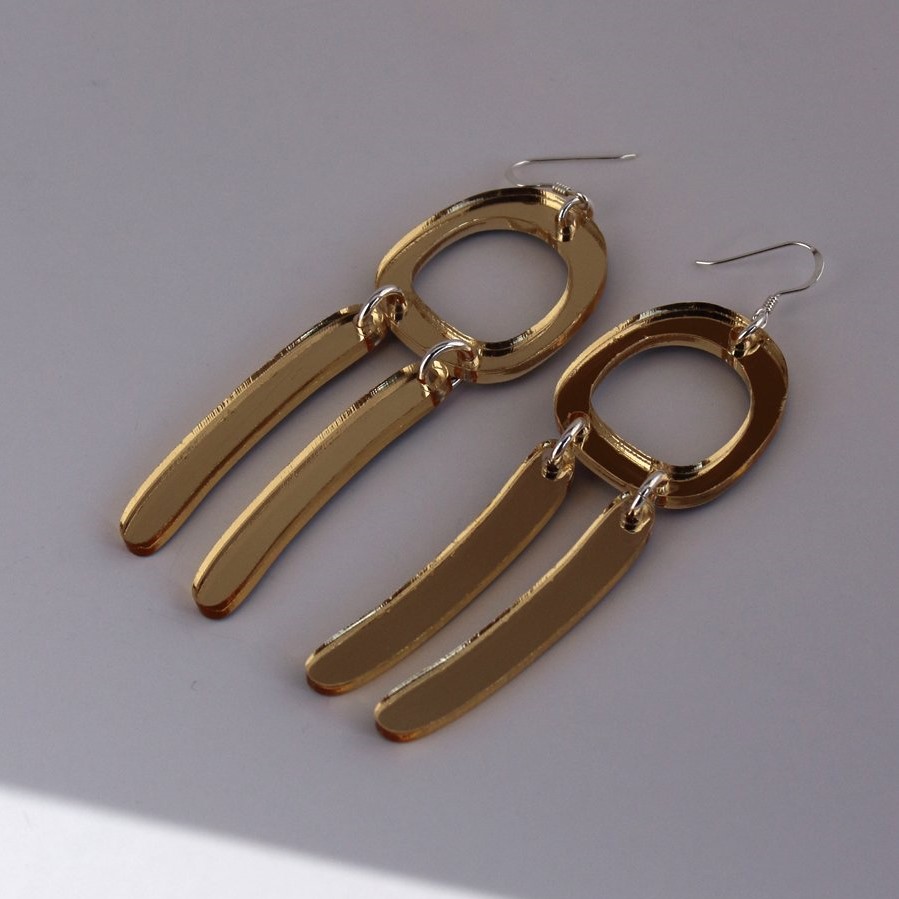 Warren Steven Scott came to be in 2018 when the Indigenous Canadian fashion and accessories designer attended Ryerson University for design and found inspiration in classic Canadian fashion television. In the end though, Scott's unique aesthetic combines modern fashion, beauty, quality craftsmanship, and his ancestry.
A big part of Warren Steven Scott's minimalist jewelry collection is his take on Mirrored Earrings. They're made of acrylic and sterling silver and come in interesting shapes that create a statement that's not gaudy or offensive. The Mirror Gold Minimalist Earrings, ring in at $60, and the Inverted Ovoid Smoke minimalist earrings come in at just $10 more ($70).
#3 – Cadette Jewelry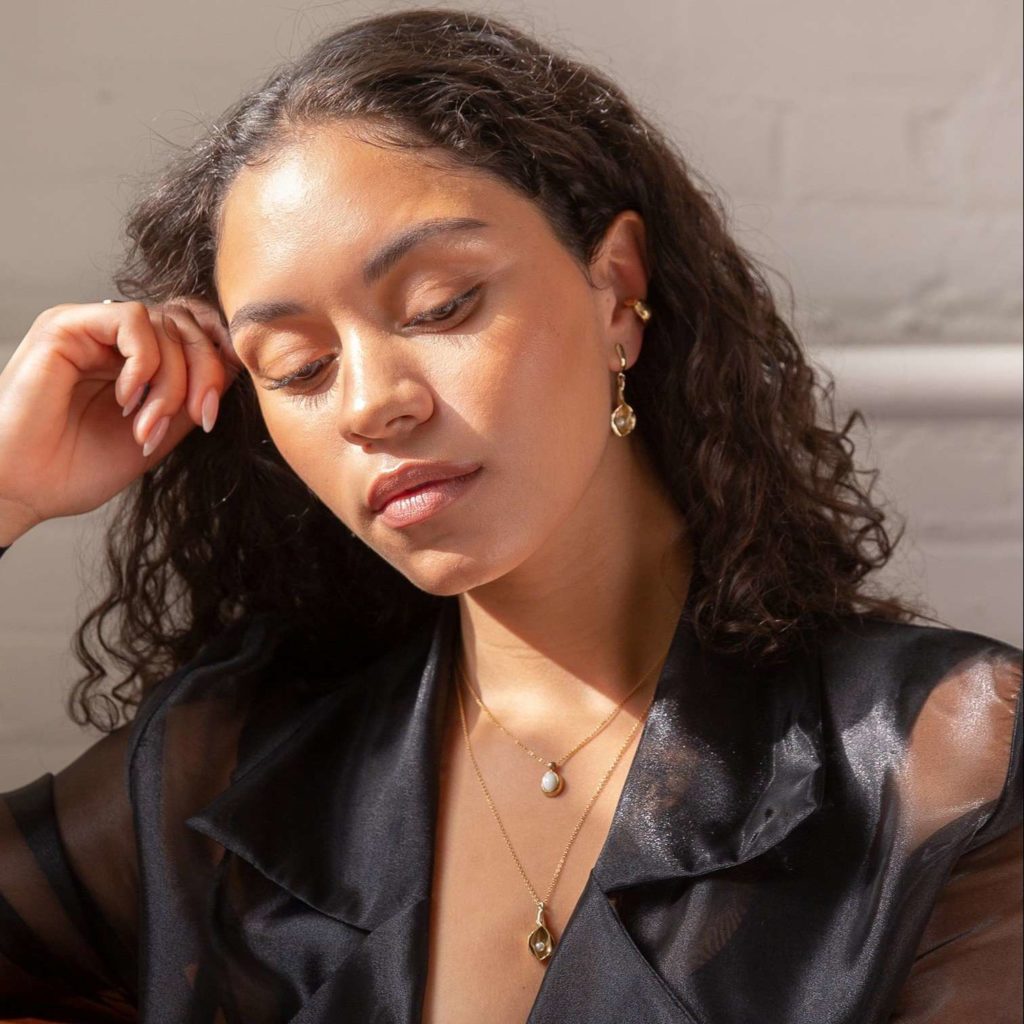 Cadette Jewelry was founded by designer Allison Asis in Toronto. Known as a modern jewelry brand that is crafted with the female spirit and Mother Earth in mind, the designer hopes that those who pick up one of her pieces feels as though they're adding on another layer to themselves.
Made in an assortment of metals like gold and silver, Cadette Jewelry really leans into the design process for each and every piece, which includes initial sketches drawn and an intriguing wax molding. The $250 Vida Necklace takes its inspiration from womanhood and is adorned with a freshwater pearl, and the $225 Nova Earrings make a subtle sculptural statement.
#4 – Wolf Circus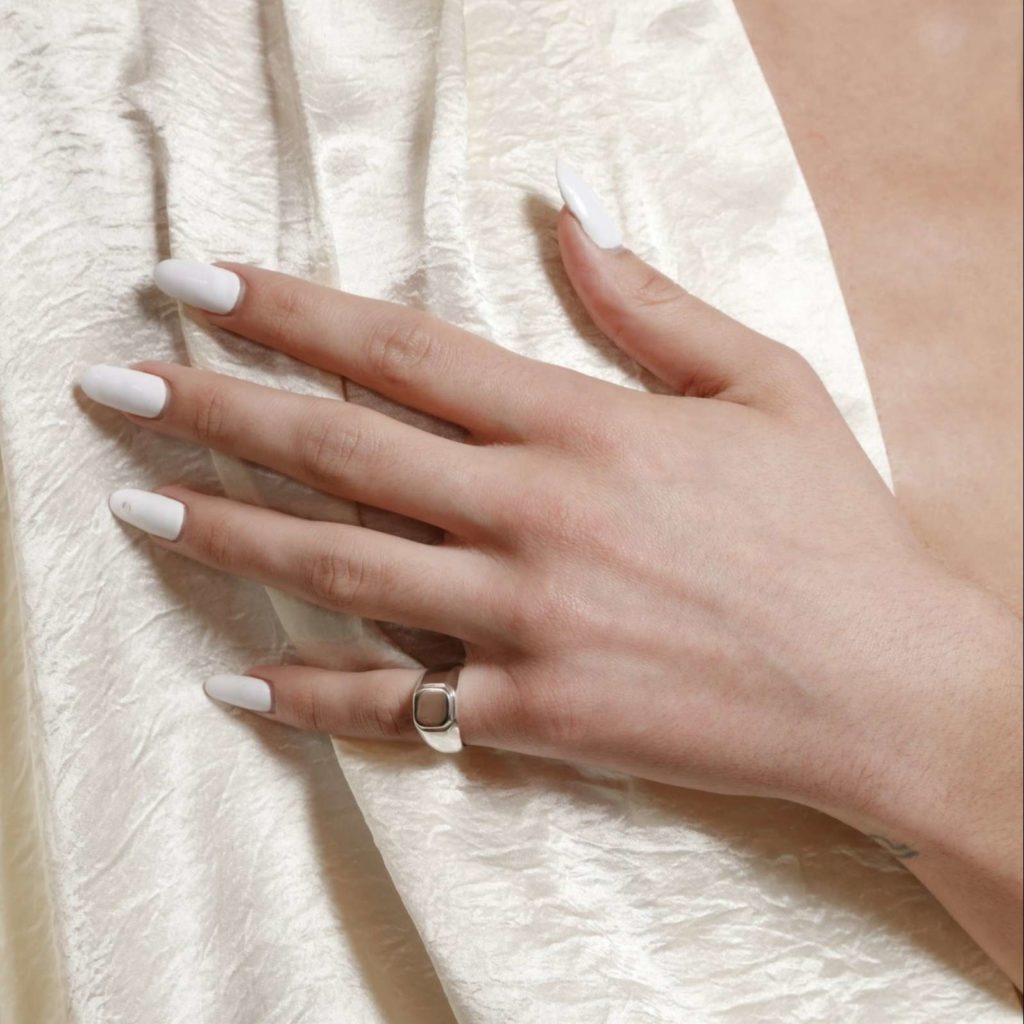 Wolf Circus Jewelry's main goal is to help people find their inner confidence. Founded by Fiona Morrison and handcrafted in Vancouver, the brand uses recycled materials and metals in their minimalist jewelry designs, such as recycled bronze and sterling silver.
Their minimalist necklaces and earrings are affordably priced, though quality is always top of mind. You can also find customizable jewelry at Wolf Circus, such as the Leo Gold Minimalist Necklace ($130) or Leo Minimalist Ring ($165) in sterling silver.
#5 – Corey Moranis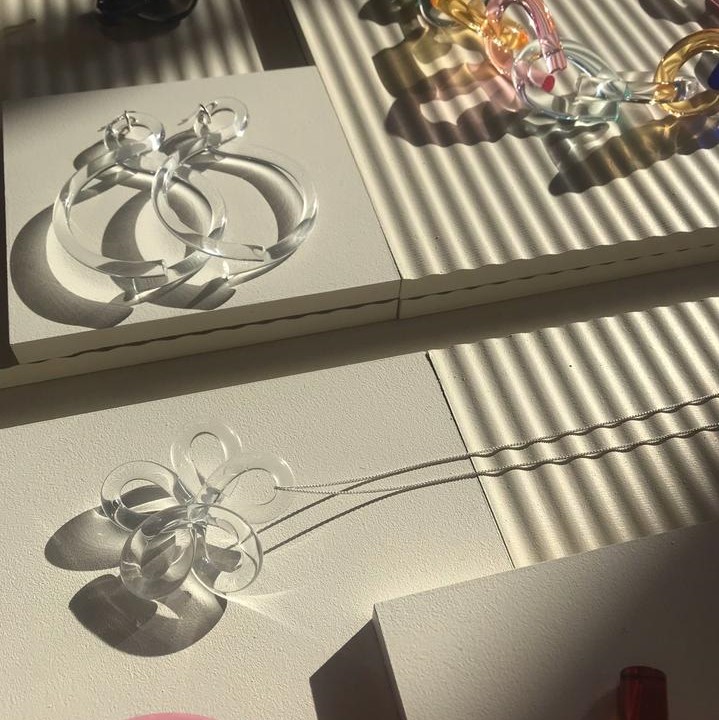 If you're on the hunt for minimalist jewelry that has a hint of whimsy, Toronto-based designer Corey Moranis is the brand to shop. Corey Moranis is a contemporary label that works almost exclusively with lucite, due to its playful nature and ability to catch the light at any time of day.
After studying textile design, the founder was determined to find a way to manipulate lucite into magical and ethereal art pieces. They also note the importance of giving back, as 100 per cent of the proceeds from their Sparkle Heart Keychain are donated to charity. The versatile Hoop Minimalist Earrings ($160) can be paired with anything in your closet, and the Wrap Minimalist Rings ($65) come in a rainbow of colours so that you can mix and match.
#6 – Hestia Jewels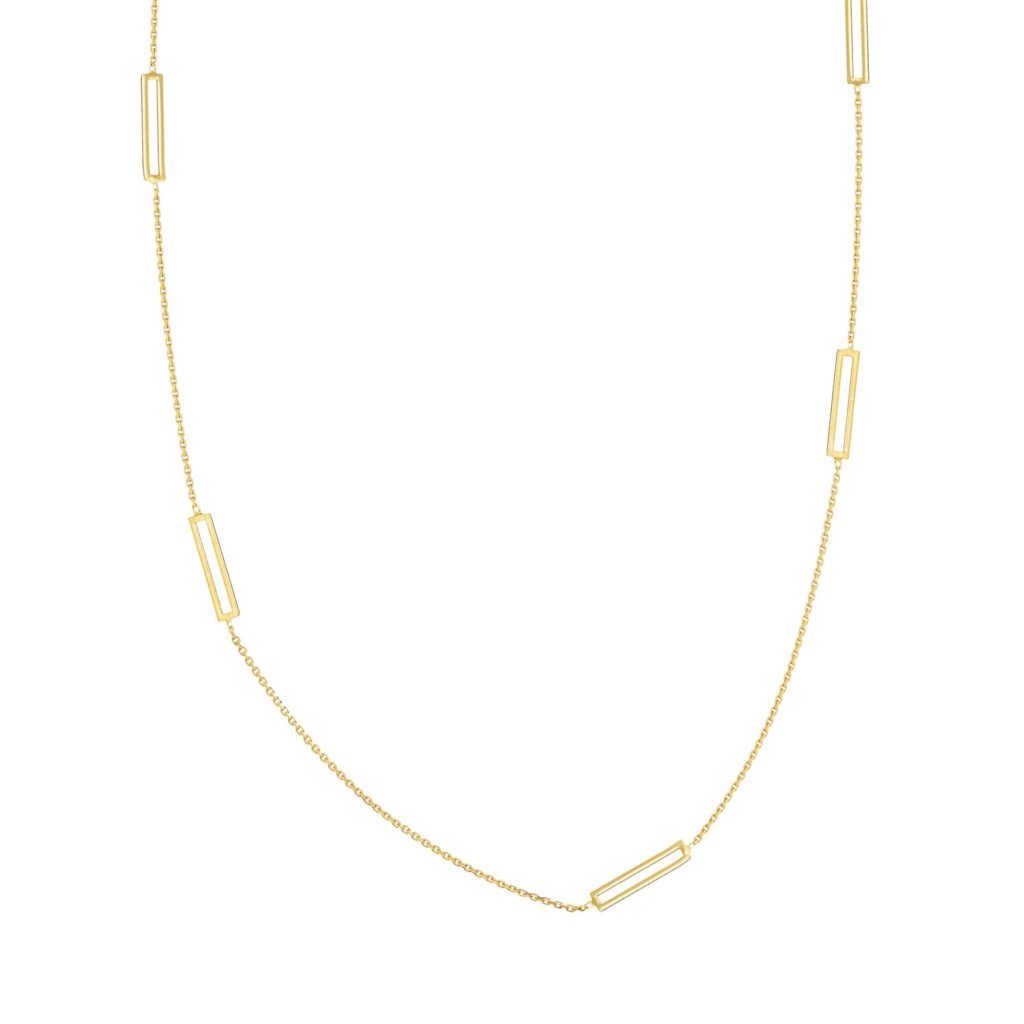 Hestia Jewels is a Canadian fine jewelry brand whose name was inspired by Greek mythology, which works its way into the refined beauty and elegance of their minimalist jewelry pieces. Hestia Jewels is also passionate about ethically sourcing conflict-free jewels and diamonds, which end up in their minimalist wedding and engagement rings.
Overall, Hestia Jewels really speaks to the ages and remains timeless in nature so that it can be passed on to younger generations. Geared towards a larger budget all around, a Delicate Gold Rectangle Chain Minimalist Necklace from Hestia rings in at $700.
#7 – Eleventh House Jewelry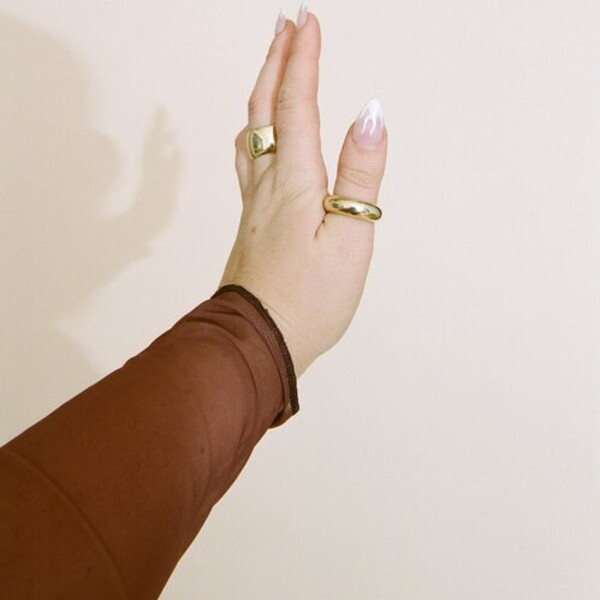 Eleventh House Jewelry was born from the mind of designer Morgan Dowler who was raised on the West coast of Canada but now resides in Toronto, where Eleventh House was conceived. From an astrological standpoint, Eleventh House represents friendship and community, which helped to inspire the name of the brand.
Eleventh House features a number of minimalist jewelry pieces that are effortless, clean and simple, such as the sterling silver (or gold vermeil) Paloma Minimalist Necklace ($110) and the Sage Minimalist Rings ($160).
#8 – Jenny Bird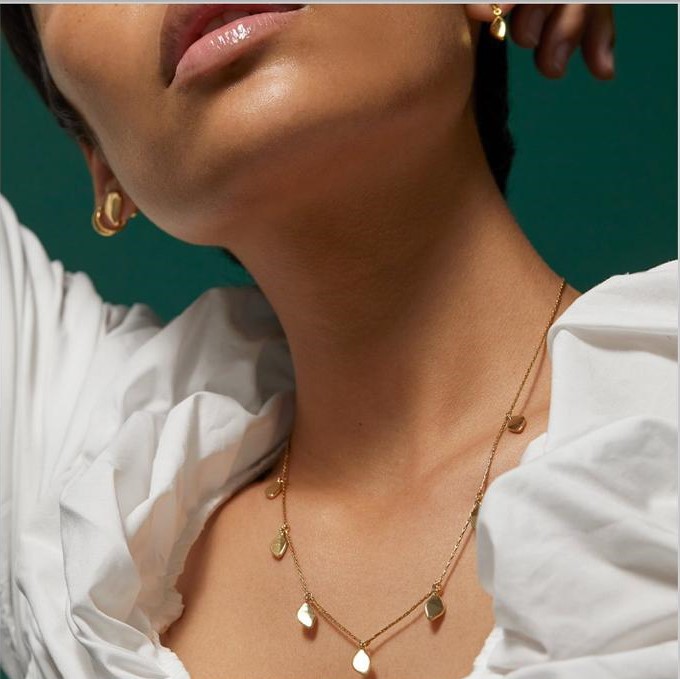 With everyone from Selena Gomez to Celine Dion to Jane Fonda taking notice of Jenny Bird, the designer's namesake brand has become a force in the name of fashion jewelry in Canada and beyond. Known as a self-taught designer who actually got her start in fashion with handbags, she dove into jewelry in 2010 and never looked back.
Jenny Bird is driven by minimalist jewelry pieces that are cool and contemporary, that will still be something people want to reach for in five years. The $110 Foli Minimalist Necklace is one of those items, as well as the $110 U-Link Minimalist Earrings.
#9 – Vrai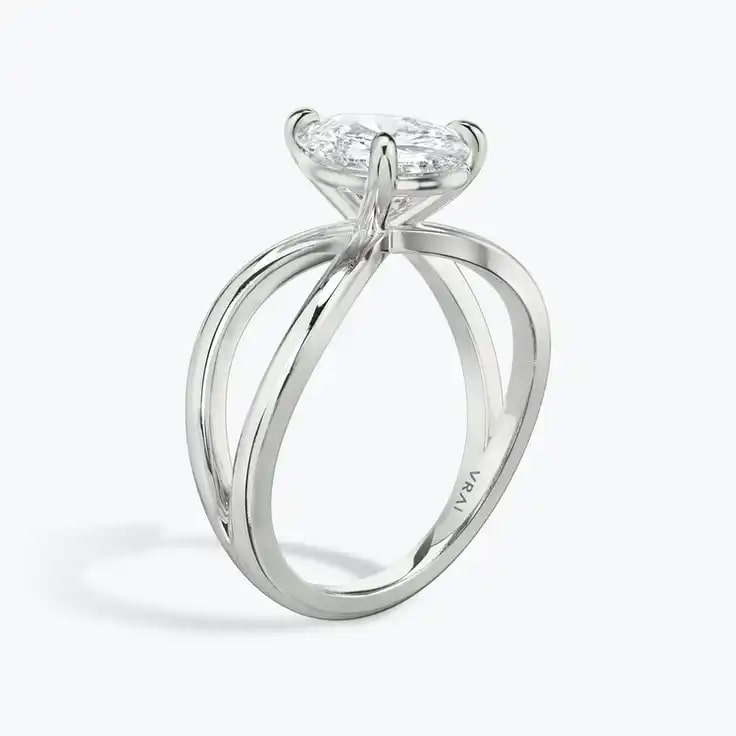 'Vrai' translates to 'true' in French, and for this fine jewelry company, bringing diamond jewelry into the world that helps to inspire beauty and change is part of it's true manifesto. Keeping with its mission, Vrai sustainably produces its diamonds in North America studios to reduce its carbon footprint to zero.
Those diamonds are at the forefront of Vrai designs, lending each piece sparkle and glitz. The Hover Solitaire Minimalist Engagement Ring starts at $1,454, while the infinity-shaped Duet Minimalist Engagement Ring starts at $1,760.
#10 – Monica Vinader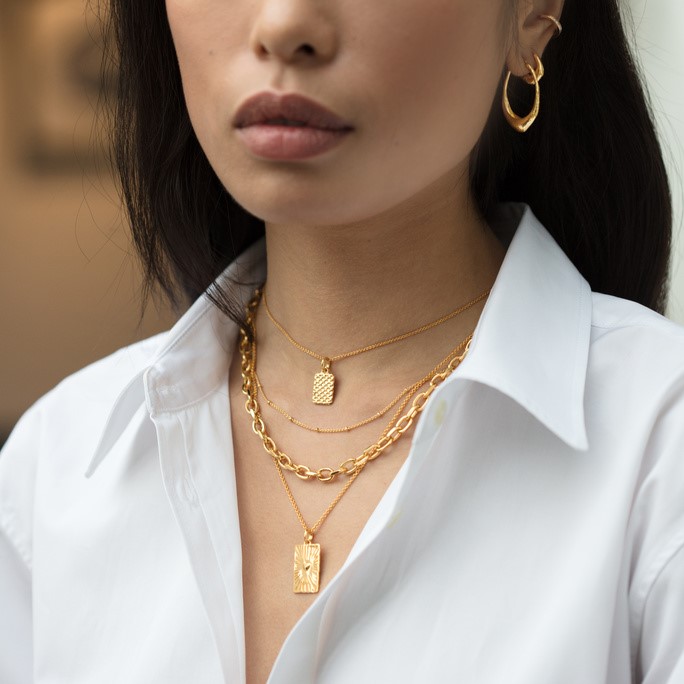 Chances are if you have an Instagram account and follow any number of female influencers, you have seen them wear and speak about Monica Vinader. Formed by the notion that luxury jewelry should be accessible to everyone, the brand's founder and CEO decided to make affordably-priced gold vermeil the star of her jewelry collection.
As a result, Monica Viinader jewelry can be defined as functional and interchangeable with your everyday items. The $175 Deia Huggie Earrings and $150 Siren Stacking Ring are just a few examples of the approachable jewelry you'll find on the brand's website.
#11 – SOKO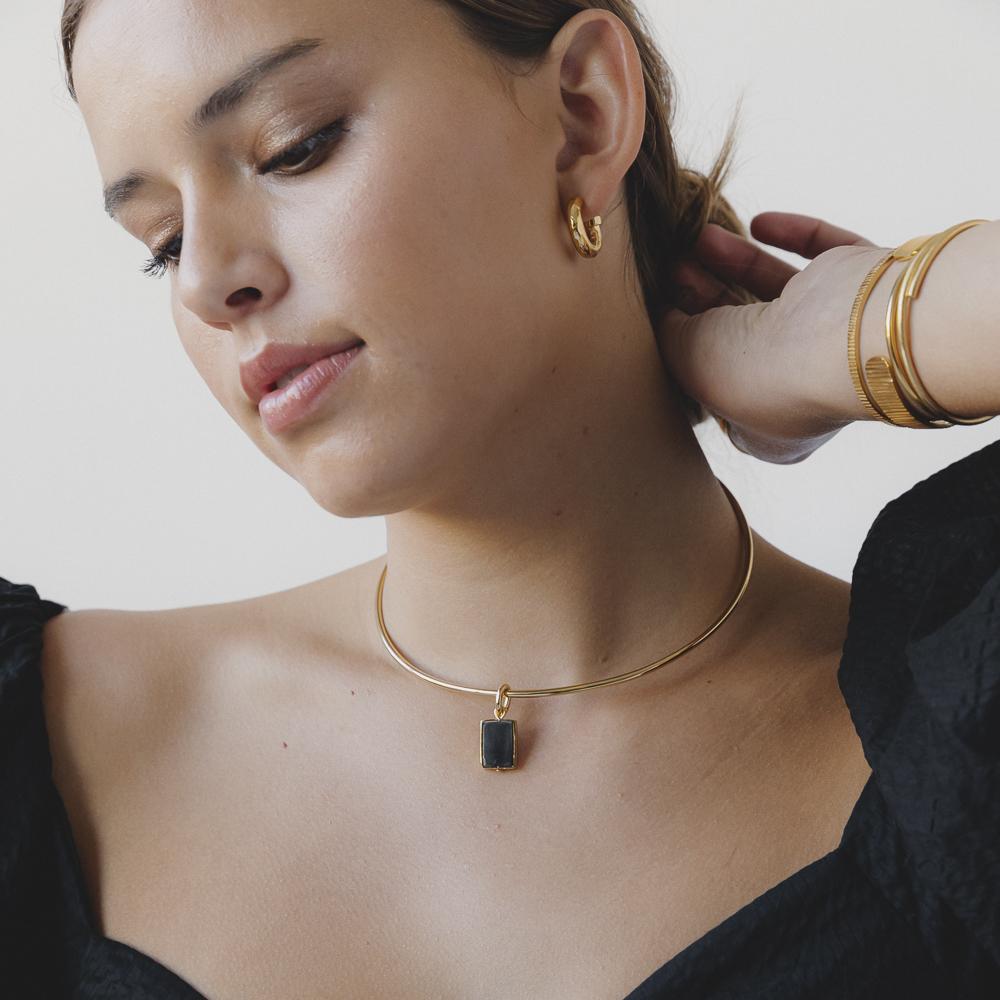 SOKO offers laidback, ultra-cool minimalist designs created by female artisans from Kenya. The brand name itself is all about exuding strength, and one of the company's main goals is to use business as a function of true purpose, technology and connection as they work to facilitate long-lasting change.
SOKO also hopes to promote true individualism through timeless and contemporary jewelry, like the Safiri Horn Choker Minimalist Necklace ($98) and the Uzi Mini Hoop Earrings ($88).
#12 – Khiry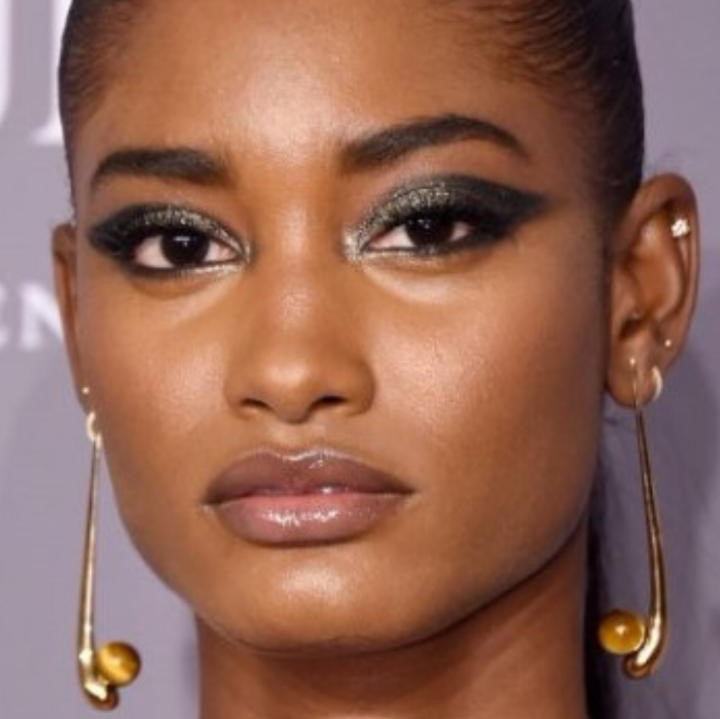 Khiry stems from the artistic and hardworking mind of Jameel Mohammed. He was studying political science at the University of Pennsylvania when he found himself up against a brand that believed true luxury designer goods only came from Milan or Paris. Through various internships and his own studies, he found that to be untrue and Khiry emerged from his experiences.
Working with mostly gold vermeil and sterling silver, Khiry combines artistry and craftsmanship that channels the African diaspora into wearable art. Embellished with natural materials including precious stones and handwoven leather, Khiry jewelry is simply unlike anything else on the market. The Khartoum Stacking Minimalist Ring ($215) provides a sharp alternative to regular circle shapes, while the Adisa Drop Earrings ($625) offer a bit of understated glamour for the evenings.
#13 – Mateo New York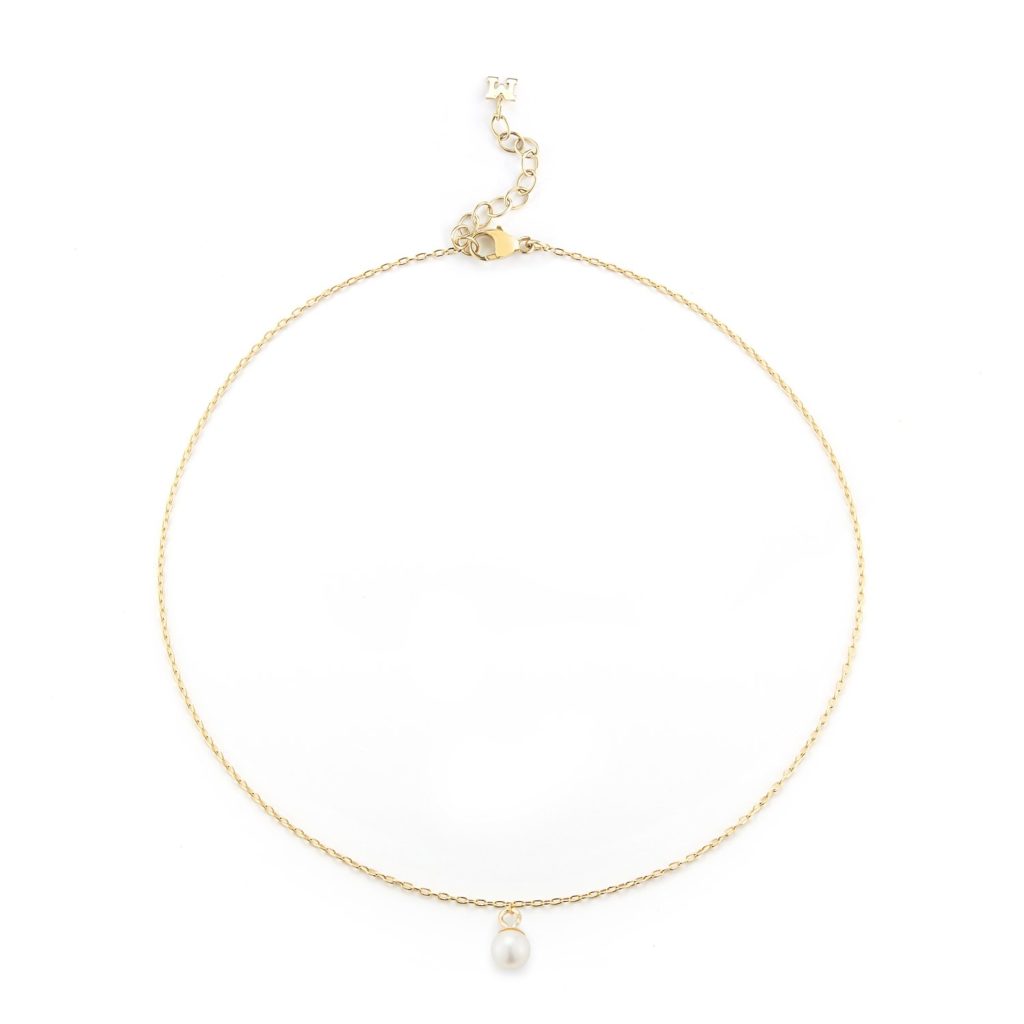 Jamaican-born Matthew Harris found his true passion when he ventured to New York and discovered the art of jewelry making, and today, he can be credited for the success of Mateo New York. Mateo jewels are simple and contemporary, made with precious metals and dotted with diamonds and gemstones.
Through partnering with coveted fashion retailers like Net-a-Porter and Farfetch, the brand has gained much success. However, you can also find a Mateo New York flagship store in NYC that sells candles and handbags too. 14kt Gold Uni Pearl Chain Anklet ($350) is a piece we'd like to scoop for ourselves in addition to the 14kt Gold Lapis & Diamond Dot minimalist necklace ($375).
#14 – Catbird NYC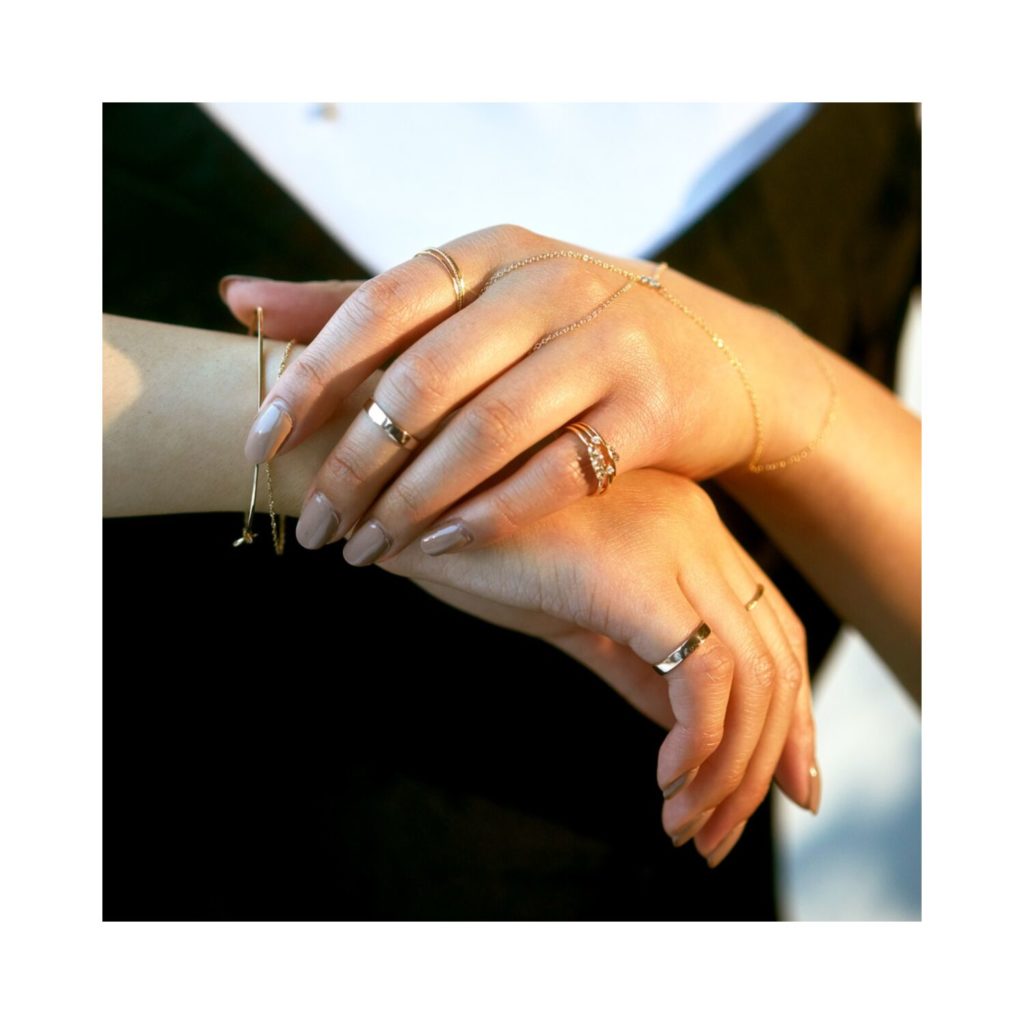 If you're a fan of fashion icon Zoe Kravitz, you're going to want to check out Catbird NYC because she has been seen sporting this fine jewelry brand on several occasions. Known for creating the stacking rings phenomenon, Catbird NYC started out in Brooklyn but now has several different stores in the NYC area.
Working with sterling silver and 14kt yellow gold, stones such as diamonds, opals and emeralds are also incorporated into the cutting edge accessories available. Between the minimalist gold earrings and necklaces on the site, we're fans of the Sleeping Beauty Ring ($602) and the 1976 Choker ($308).
Which minimalist jewelry brands are unisex?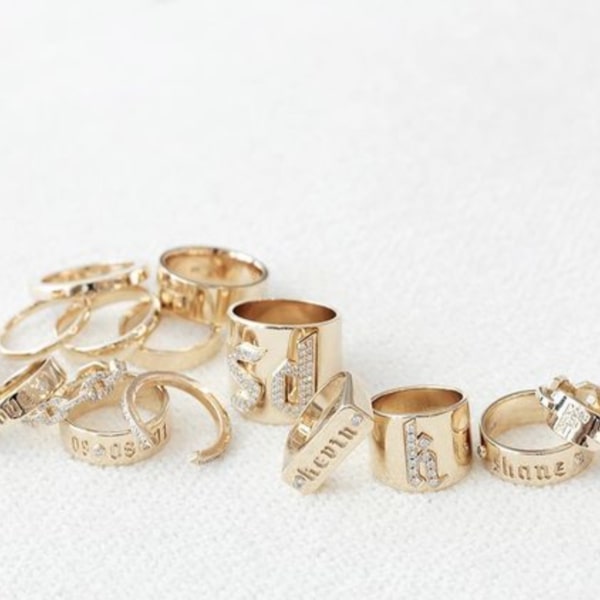 It really depends on what type of look you're going for with your minimalist jewelry, but Jennifer Fisher offers lots of gold options that anyone could feel comfortable wearing like the XS Essential Necklace ($370). You can shop exclusively for men on Monica Vinader's website too.
Which minimalist jewelry brands are the most affordable overall?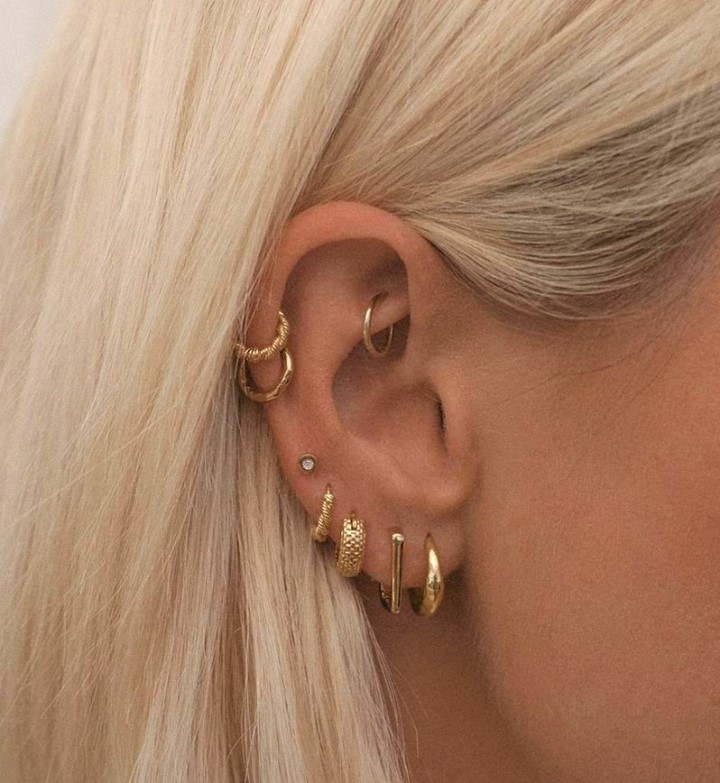 Fortunately, there are plenty of minimalist jewelry brands that fit into the modestly-priced category such as Biko and Catbird NYC. Monica Vinader also helped pave the way when it comes to scaling down the price point of everyday minimalist items to make them more consumer-friendly.
How should I clean my minimalist jewelry?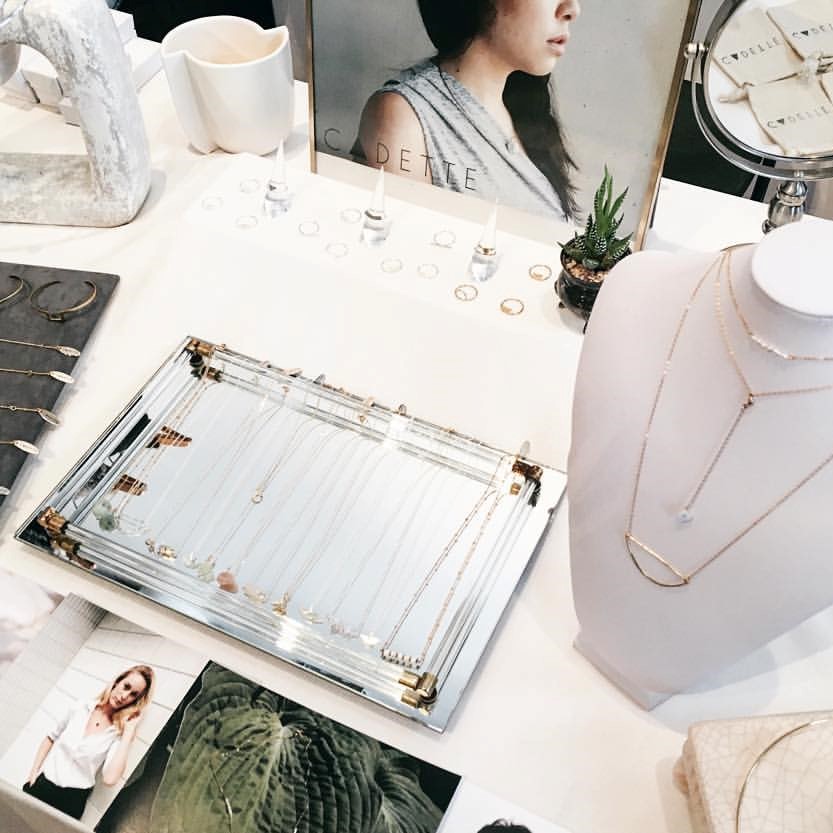 Caring for your minimalist jewelry can make it last a lifetime and help you get the most bang for your buck. If you've purchased solid 14-karat gold, it shouldn't discolour or oxidize due to the nature of the metal. But if you do decide to clean it, be sure to gently scrub away at it with a little bit of water and mild soap. You can always gently buff your fine jewelry with a clean cloth, but keep brass away from water in general.
---
In the end, there are so many amazing brands to choose from that not only specialize in making fine minimalist jewelry at budget-friendly prices, but ethically sourced and environmentally conscious pieces that make their missions possible the more we wear them. Happy shopping!
Get Access to Exclusive Deals
Subscribe for free to get exclusive deals in your inbox. 100% privacy