11 Best Vanilla Perfume
The term vanilla has come to mean a variety of things, mostly oriented around the term boring. When we call something vanilla, we mean it lacks pizzazz, uniqueness, spice, and boldness. However, vanilla's status as a sexy and complex flavour, not to mention scent profile, stretches down into history and into the realm of mythology.
According to the Australian Orchid Society, "Old Totonac lore has it that Xanat, the young daughter of the Mexican fertility goddess, loved a Totonac youth. Unable to marry him due to her divine nature, she transformed herself into a plant that would provide pleasure and happiness". That plant was the vanilla vine.
The appeal behind vanilla, which makes it one of the most recognizable scents of all-time, is that it has this unmistakably sweet, slightly liquorish, warm, and comforting charm to it, making it a perfect ingredient for perfume.
Vanilla's versatility and familiarity affords it the ability to be a major player in a range of fragrances, including those that are more youthful and ultra-feminine in tone. The best vanilla perfume for women can also be deeper, sultrier, and sexier. Ultimately, it's all in what you prefer.
Where does vanilla come from?
Nielsen-Massey, a leading source of fine vanillas and flavours, notes that the vanilla orchid (vanilla planifolia andrews) originated in Mexico, which was one of the leading vanilla growing regions for several hundreds of years due to both its climate and an indigenous bee called the melipona, which evolved to pollinate the vanilla orchid.
Vanilla comes from vanilla beans, which grow green on the vines and are harvested at maturity when their tips take on a yellow tint. The vanilla bean then takes on its characteristic brown color, along with its unmistakable aroma, during the curing process.
In Mexico, beans are put in ovens to roast for 1 to 2 days, then they spend their days in the sun absorbing heat and their nights in wooden boxes sweating it out. After that, they are considered properly cured and are left in conditioning boxes or stored on racks to further process and develop.
Every growing region's vanilla has its own distinct scent and flavour: Mexican vanilla is reportedly bolder and spicier, vanilla from Madagascar is much mellower and richer, and Tahitian vanilla is fruitier and nuttier. The result depends heavily on the climate, conditions, and the curing process used once the beans are harvested.
What's the difference between natural and synthetic vanilla?
There are a few notable differences between natural and synthetic vanilla. Natural vanilla, in virtue of its raw, organic ingredients, generally offers a more complex scent profile, tying together woodsy, floral, sweet, and musky notes. It also has aromatherapeutic qualities that its synthetic counterpart does not.
Natural vanilla has the ability to calm, uplift, boost mood, and improve sleep quality. Natural vanilla extract is also dark brown in color.
On the other hand, synthetic vanilla, aside from being the cheaper option, is much less complex than natural vanilla, which is typical of most natural/synthetic comparisons. It is hard to tell natural vanilla from synthetic vanilla today because technologies used to recreate and mimic natural flavour and scent profiles have become increasingly advanced.
That said, experts say the notes in natural vanilla modulate in intensity, making the experience a full-bodied and lengthy one, while the notes in synthetic vanilla tend to mute on the come-down of the scent.
Why is vanilla so expensive?
One of the biggest reasons why vanilla users worldwide have shifted to synthetic vanilla in their mass-production processes is because natural vanilla is expensive. This is due to a crisis in one of the largest vanilla growing regions, Madagascar, which has seen large-scale crop failure and mismanagement as a result of turbulent weather patterns.
All of this has resulted in the cost of vanilla shooting to the moon, with updated 2020/2021 prices for Bourbon Gold vanilla from Madagascar coming in at nearly $500/kilo. A couple of unfortunate consequences of this crisis are mass unemployment and wide-spread use of synthetic vanilla.
Choosing the Best Vanilla Perfume for You
When it comes to choosing the best vanilla-scented perfume for you, there are a few things to keep in mind before and during the process: price, ingredients, and concentration. The hierarchy of these factors depends heavily on your tastes and needs, but it is important to note that they are not mutually exclusive. The price is also affected by sub-factors like brand, bottle size, and quality of ingredients.
Price
As stated, the price of the perfume will depend on a couple of factors: brand, bottle size, and quality of ingredients. Regarding brand, some labels will offer vanilla perfumes at more affordable prices than others because of their reputation and the materials used.
As for the size of the product, it is intuitive that larger bottles may run up a higher price tag than smaller bottles, but this depends very much on the material of the bottle itself and the quality of the fragrance.
Lastly, the quality and quantity of ingredients influences the price, as rare or more valuable ingredients will cost more than common ones.
Ingredients
It is always good to know which ingredients you want in your perfume, especially for safety and ethical reasons (if you have any). Some people may be allergic or sensitive to some ingredients, so it is absolutely imperative that they avoid them.
On the other hand, some people may want to avoid ingredients for ethical commitments. These include the desire to live a cruelty-free and/or vegan lifestyle, or in a way that promotes ethical labor or safe working conditions.
Concentration
You also need to consider what concentration you want your scent to have. These percentages, courtesy of The Perfume Society, indicate strength or concentration of oil in a fragrance product:
Extract/extrait/solid perfume – 20-30%
Perfume – 15-25 %
Eau de Parfum (EDP) – 8-15%
Eau de Toilette (EDT) – 4-8%
Cologne (EDC) – 2-4%
The higher the percentage, the more pure oils there are in the product, which usually makes for a more intense experience. This is because high concentrations trigger a higher amount of receptors in the human body.
Tom Ford Vanille Fatale, $250/$615
Maison Franic Kurkdjian Gentle Fluidity Gold Eau de Parfum, $290/$550
Lavanila The Healthy Fragrance – Vanilla Grapefruit Eau de Parfum, $48
Henry Rose Torn, $120/$50
Guerlain Spiritueuse Double Vanille Eau de Parfum, $339
Atelier Cologne Vanille Insensée Pure Perfume, $30/$110/$195
Chloé Atelier des Fleurs Vanilla Planifolia Eau de Parfum, $175
Yves Saint Laurent Black Opium Eau de Parfum, $38/$165
Armani Beauty Sì Passione Eau de Parfum, $90/$124/$166
Mugler Angel Eau de Parfum, $39/$160
Serge Lutens Un Bois Vanille, $142/$213
The Best Vanilla Perfume for Women: 11 Editor-Approved Picks
To make the best vanilla perfume for you an easier process, we have compiled a list of editor-approved picks for women. Each product description will give you a bit of information about the brand, the style of the bottle, the perfume itself, and the price.
#1 – Tom Ford Vanille Fatale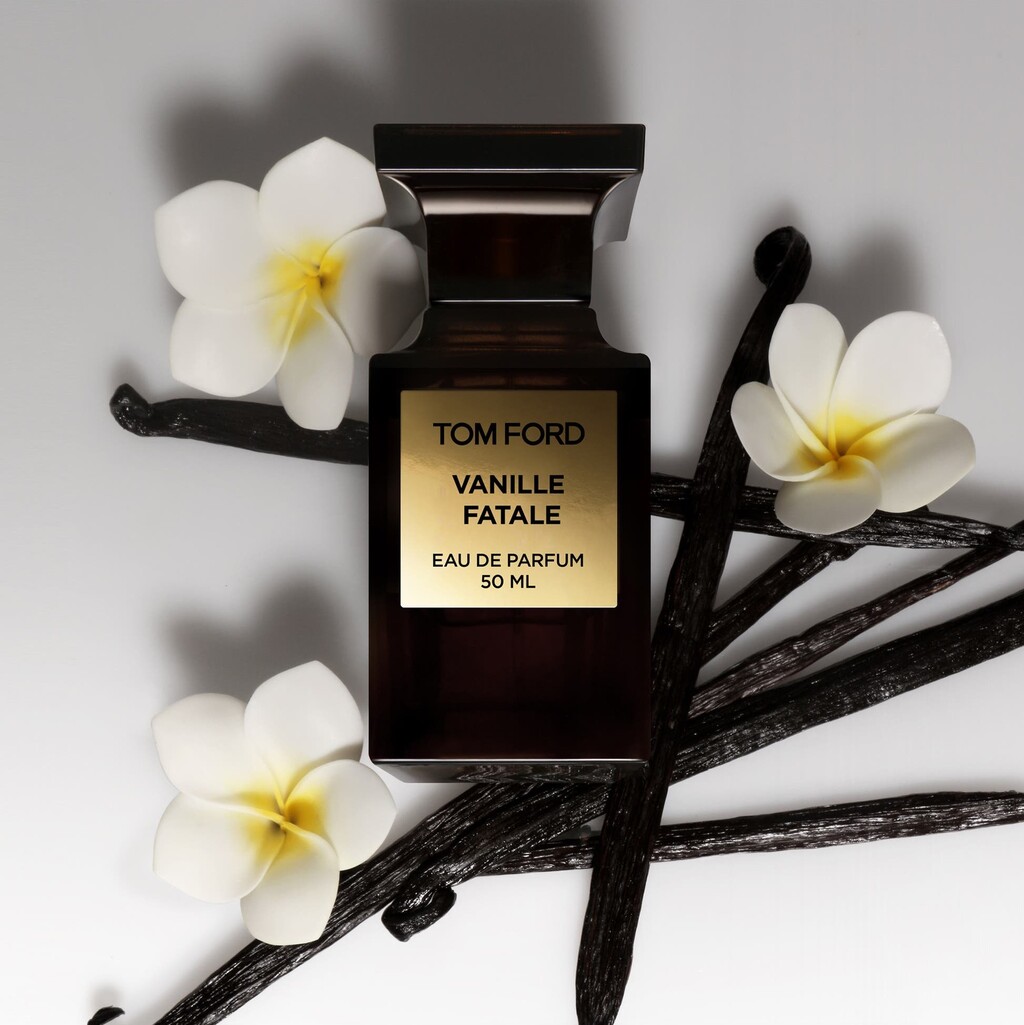 Tom Ford is an American fashion designer who started his own luxury brand after serving as the creative director of both Gucci and Yves Saint Laurent. When we think 'Tom Ford', we picture sleek suits, iconic eyewear, and monochromatic modern class. Vanille Fatale is a warm, spicy, exotic scent that comes in a sleek black bottle with a gold label on it.
The scent journey begins with notes of saffron, coriander, and myrrh, which then melt into coffee absolute and narcissus, ending with a punch of Madagascan vanilla and suede. The complicatedly primal scent is for those who love a warm and sweet fragrance.
You can find this on Tom Ford's site in two sizes, 50ml and 250ml, for $250 and $615 respectively.
#2 – Maison Franic Kurkdjian Gentle Fluidity Gold Eau de Parfum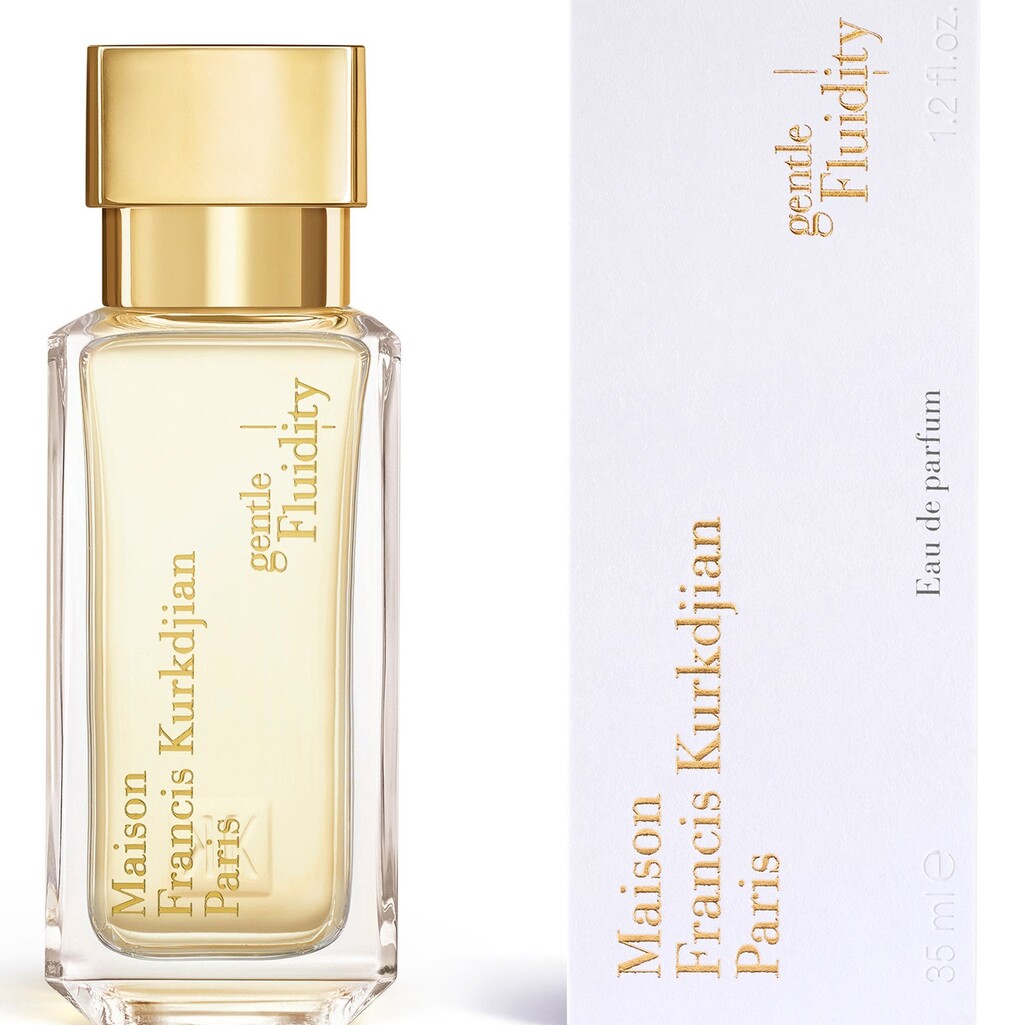 This high-end fragrance house was born in 2009 when famous perfumer Francis Kurkdjian met Marc Chaya, who is presently co-founder and president. The Maison collection features items that embody values like purity, classiness, boldness, timelessness, and sophistication, but above all, customization and uniqueness.
The founders intend their fragrances to invite users into a territory where they feel free to express themselves through the scents they wear. Gentle Fluidity Gold's notes include juniper berries, nutmeg, coriander, musks, ambery woods, and vanilla.
This bright and intoxicating fragrance is bottled in a delicate clear glass bottle with the name printed on it in gold. The brand signature is embossed in the glass at the bottom. Holt Renfrew offers this delicate floral delight in two sizes, 70ml and 200ml, for $290 and $550.
#3 – Lavanila The Healthy Fragrance – Vanilla Grapefruit Eau de Parfum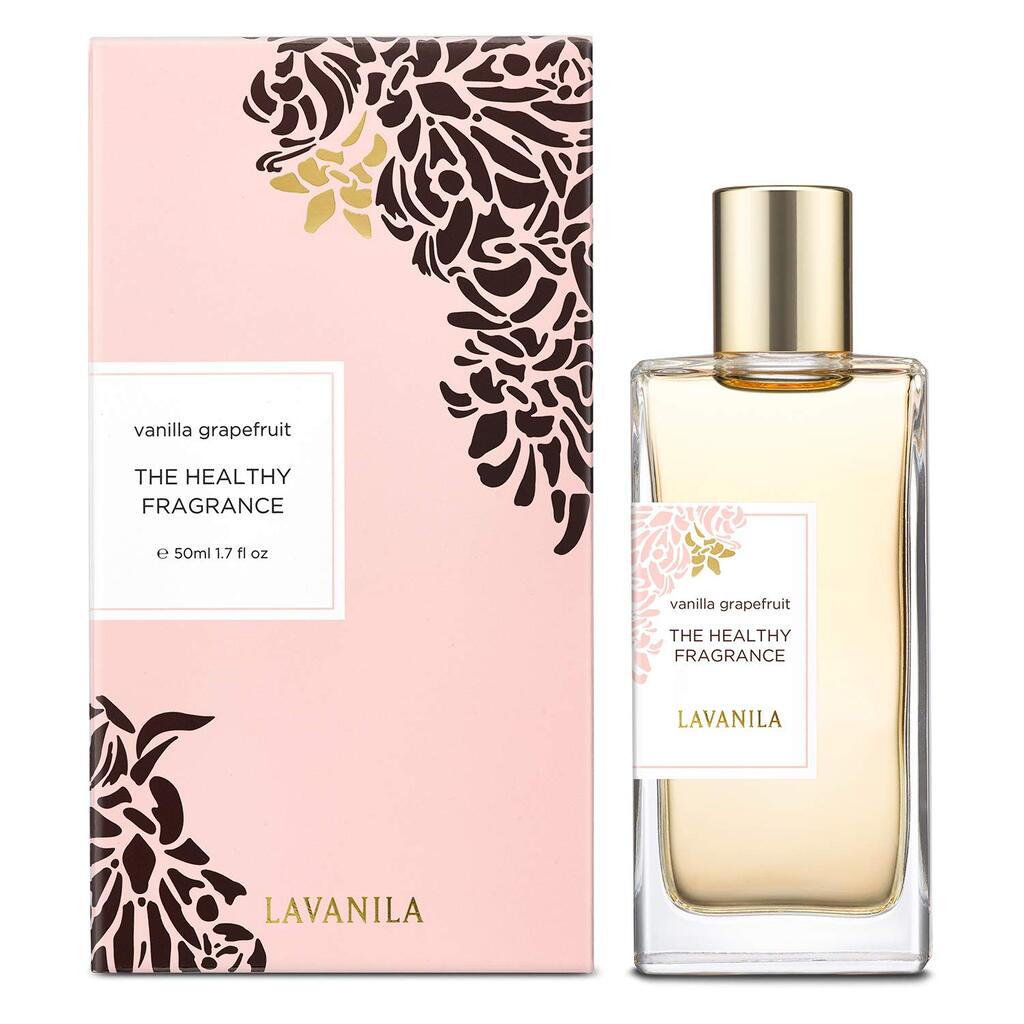 Lavanila is committed to creating 100% healthy products made from pure, natural and organic ingredients. All of its formulations undergo extensive clinical testing, making this a brand suitable for those with finicky skin.
These commitments are reflected in The Healthy Fragrance Vanilla Grapefruit Eau de Parfum, which delivers a skin-nourishing cocktail while making you smell amazing. The scent gives you a boost of citrusy energy with key notes like grapefruit, crisp cedarwood, lime, and Madagascan vanilla.
Sugar-cane alcohol softens skin and prevents irritation, while essential oils give you a scent with some staying power. Get this one-size, online exclusive scent from Ulta Beauty for $48.
#4 – Henry Rose Torn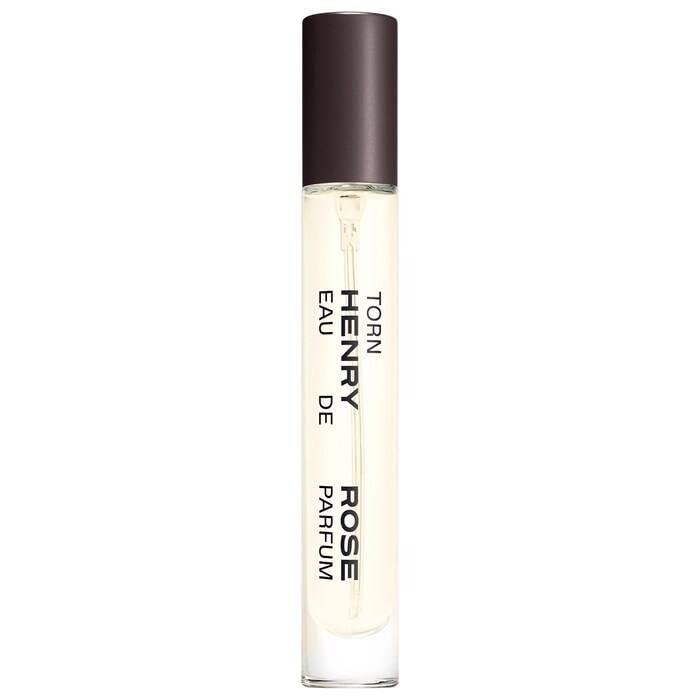 If you didn't expect Michelle Pfieffer to own her own fragrance company, neither did we! What's more, the company is named after the middle names of her two children. The line, which was created in collaboration with perfumers Yves Cassar and Pascal Gaurin, is committed to being 100% transparent.
Henry Rose is cruelty-free, hypoallergenic, and contains no parabens, phthalates, formaldehydes, carcinogens, or endocrine disruptors. Torn opens with freesia and muguet, which melts into rose, violet, and jasmine, ending with sandalwood, musk, patchouli, vanilla bean, and praline.
The spicy and floral scent comes in a clear glass bottle with black lettering on it, capped off with a smooth round lid. Get yourself a 50ml bottle ($120), or an 8ml rollerball ($50) on Henry Rose's site.
#5 – Guerlain Spiritueuse Double Vanille Eau de Parfum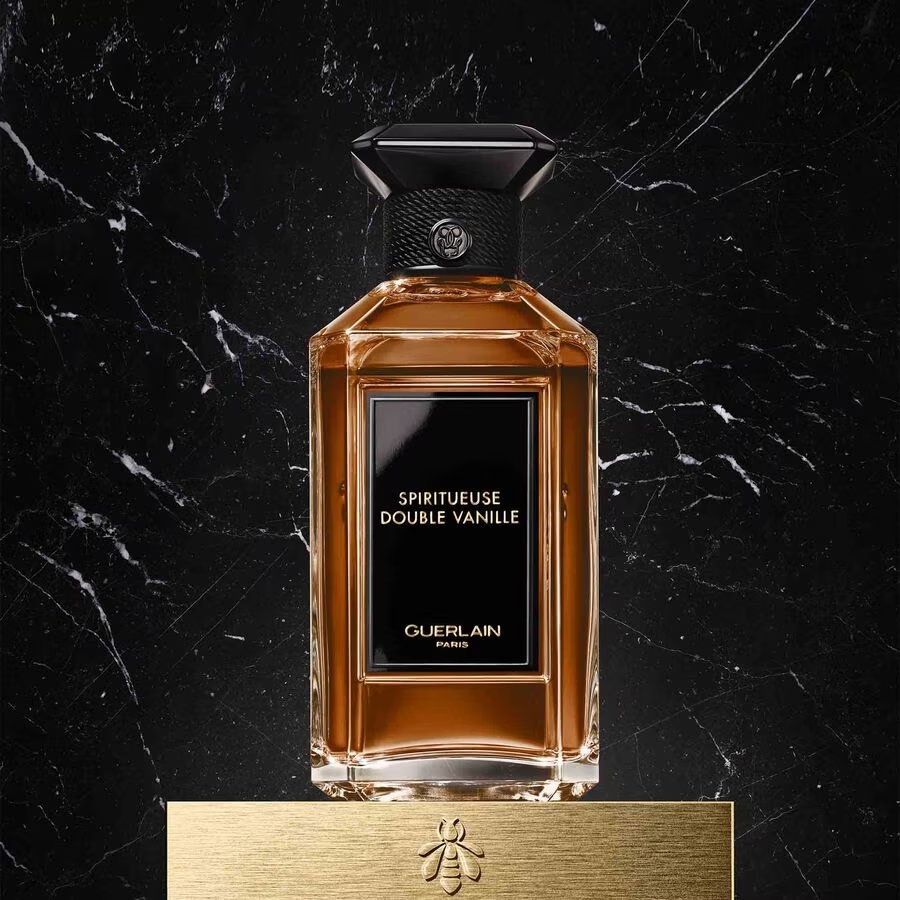 Founded in Paris in 1828 by perfumer Pierre-François Pascal Guerlain, this French perfume, cosmetics and skincare house is one of the longest standing. Spiritueuse Double Vanille belongs to the Guerlain's Exclusive Collection, which is composed of rare and refined scents made of high-quality raw materials for true aficionados.
The fragrance rests in a clear, crisp-looking bottle decorated with a gold label. It is transported in a sleek case that can double as a jewellery box. The scent itself is an effervescent and unpredictable blend of top notes like pink pepper, bergamot, and frankincense, mid-notes like Bulgarian rose, jasmine and ylang-ylang from the Comoros, and base notes like vanilla benzoin, and rum.
Get this woodsy, floral fusion in a 75ml spray bottle at Saks Fifth Avenue for $339.
#6 – Atelier Cologne Vanille Insensée Pure Perfume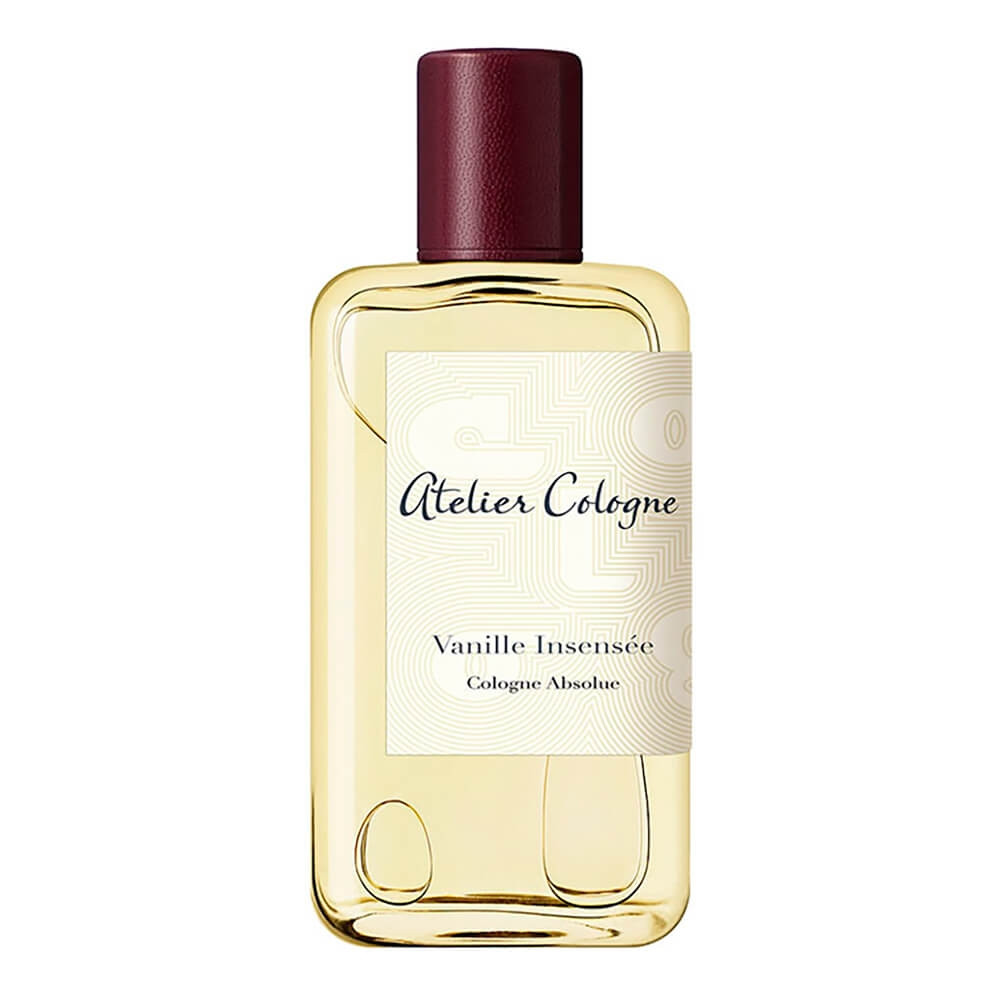 Established in 2009, this label creates pure perfumes that are inspired by eau de cologne. The stylish bottle made of glass features a handmade leather cap and beige label. It houses a warm, spicy, and sweet concoction of real Madagascan vanilla bean and notes of lime and coriander.
With base notes of vanilla, oak, and amber, Vanilla Insensée is a fragrance intended for use by women and men, making it a versatile and universal choice. Sephora offers it in a 30ml parfum spray ($110), a 100ml cologne absolute ($195), and a 10ml colognee pure perfume spray ($30, on sale from $40).
#7 – Chloé Atelier des Fleurs Vanilla Planifolia Eau de Parfum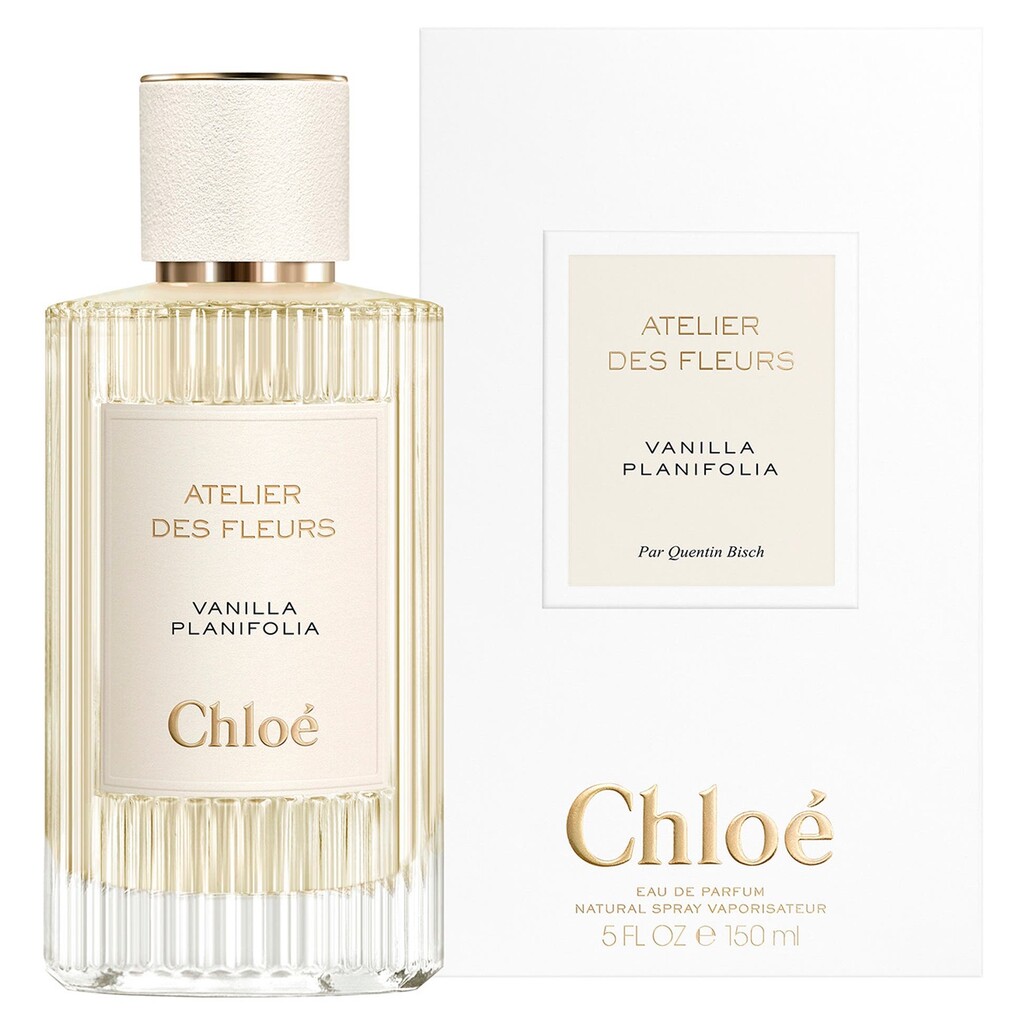 Chloé Atelier des Fleurs is a collection of twelve exclusive fragrances that are meant to celebrate and embody the artistic genius of floral composition. Vanilla Planifolia is the creation of perfumer Quentin Bisch, who wished to recreate the subtle and mysterious scent of the vanilla orchid, which is why he named this product after a species of vanilla orchid (fun fact).
Sweet, sensual, addictive, and deliciously complex, this scent dominates with warm and spicy accord. It's available for $175.
#8 – Yves Saint Laurent Black Opium Eau de Parfum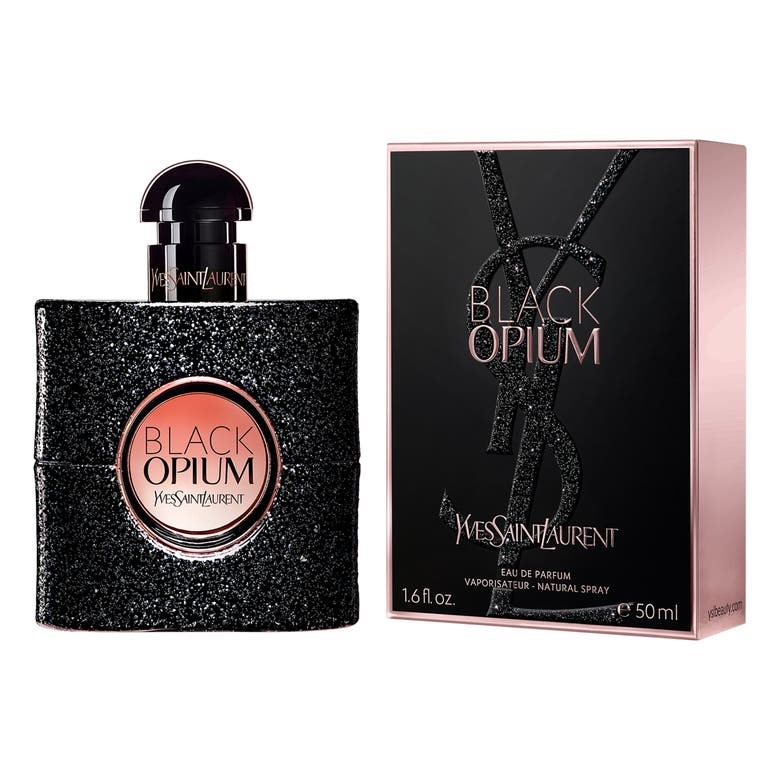 Yves Saint Laurent never fails to impress, regardless of what they create, and this women's eau de parfum is a testament to the brand's Parisienne sophistication. From the bottle to the contents, this product is absolutely stunning.
The black glittery vessel has a peekaboo glass window to show the liquid inside. However, the scent is where the money is at: the top note of black coffee accord seeps into orange blossom, which then delicately interplays with the grand finale notes of cedarwood and patchouli, making this a musky, deep, sexual olfactory experience that contrasts light with dark.
YSL offers this on their site in 4 different sizes, the smallest being 10ml ($38), and the largest being 90ml ($165).
#9 – Armani Beauty Sì Passione Eau de Parfum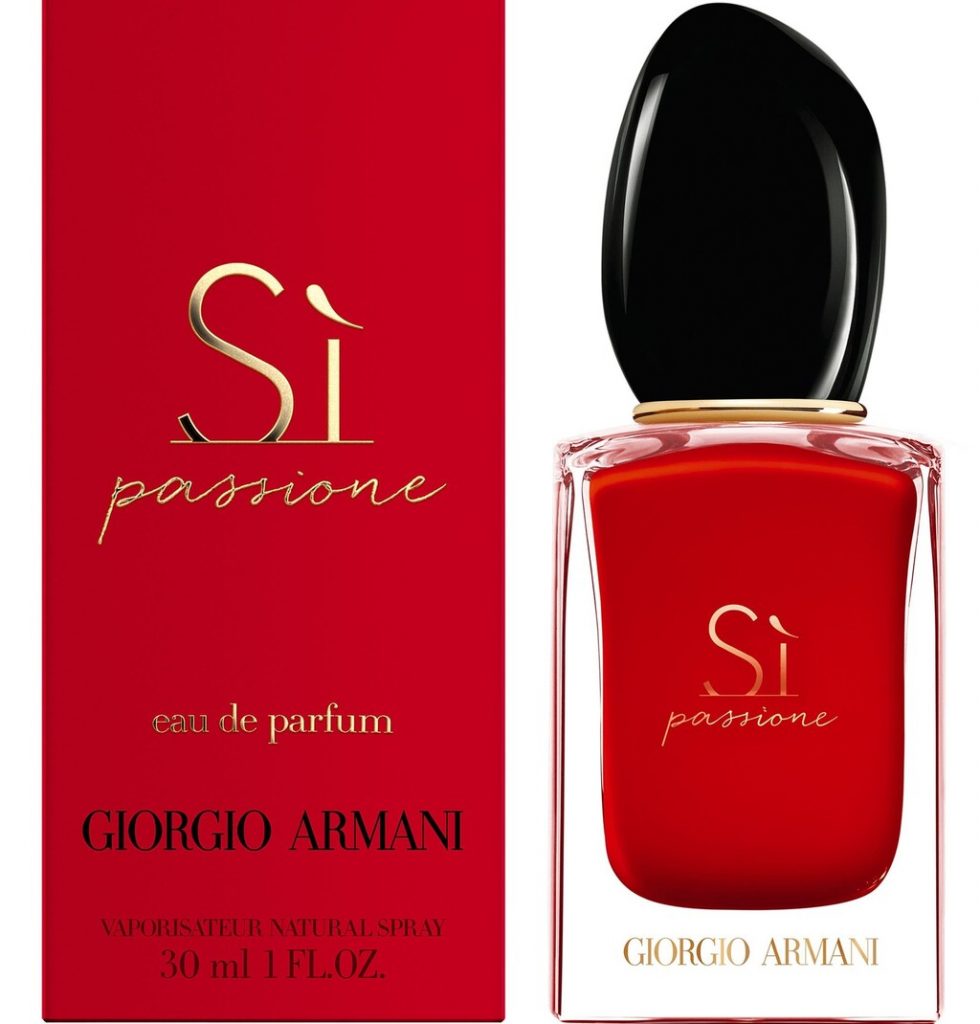 This Italian luxury fashion house founded by Giorgio Armani in 1975 is known for haute couture, ready-to-wear, leather goods, shoes, watches, jewelry, accessories, eyewear, cosmetics and home interiors.
Si Passione, like its name suggests, is the perfect fusion of sexy and sophisticated with its tempting, intense, fruity, and refreshing accord. The keynotes, rose and vanilla, are meant to capture the feeling and essence of love and true passion.
Plus, the scent is bottled in a strikingly sharp cherry red lacquer bottle that screams 'intense passion'. Sephora sells Si Passione in three sizes: 30ml ($90), 50ml ($124), and 100ml ($166).
#10 – Mugler Angel Eau de Parfum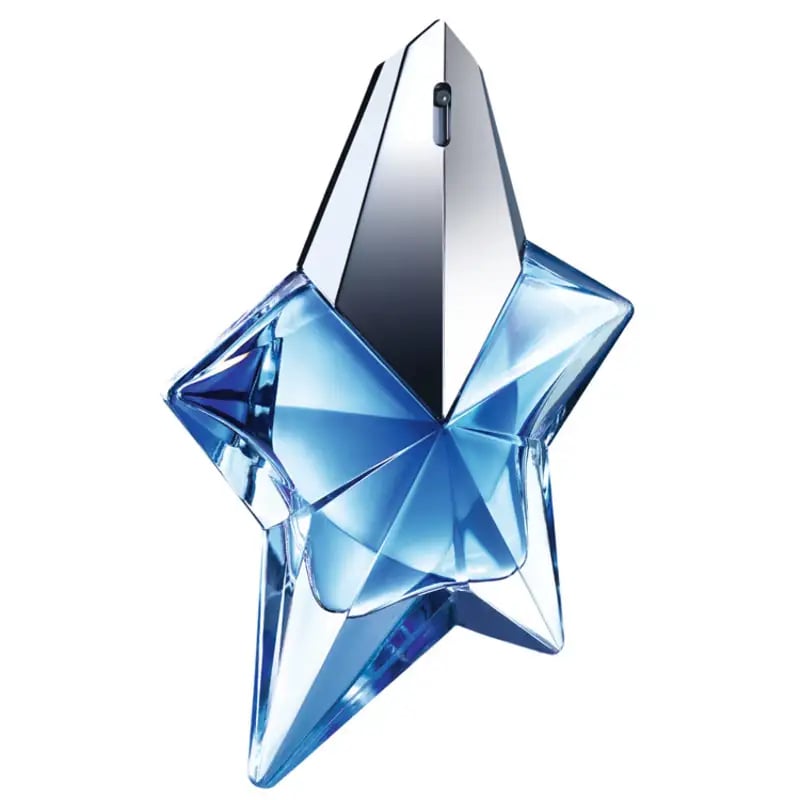 Thierry Mugler is a fashion designer and perfumer from France whose brand is known for extraordinary theatrical runway shows and kinky, fetishistic avant-garde style. From the strategically-placed fabrics, dominatrix-esque vibes, and leather catsuits, Mugler's fragrances are just as intriguing.
Angel is a warm and spicy eau de parfum with caramel, chocolate, honey, and vanilla key notes. In the words of the creator, the scent is meant to magnify the goddess in every woman with its addictive, deliciously mysterious notes that truly and completely embody the essence of infinity and sensuality.
The 10ml bottle is a gorgeous crystalline masterpiece that is capped off with a shiny silver lid; the 50ml is the signature 5-point star, and the 100ml is a cylinder. Sephora sells the smallest version for $39 and the largest for $160.
#11 – Serge Lutens Un Bois Vanille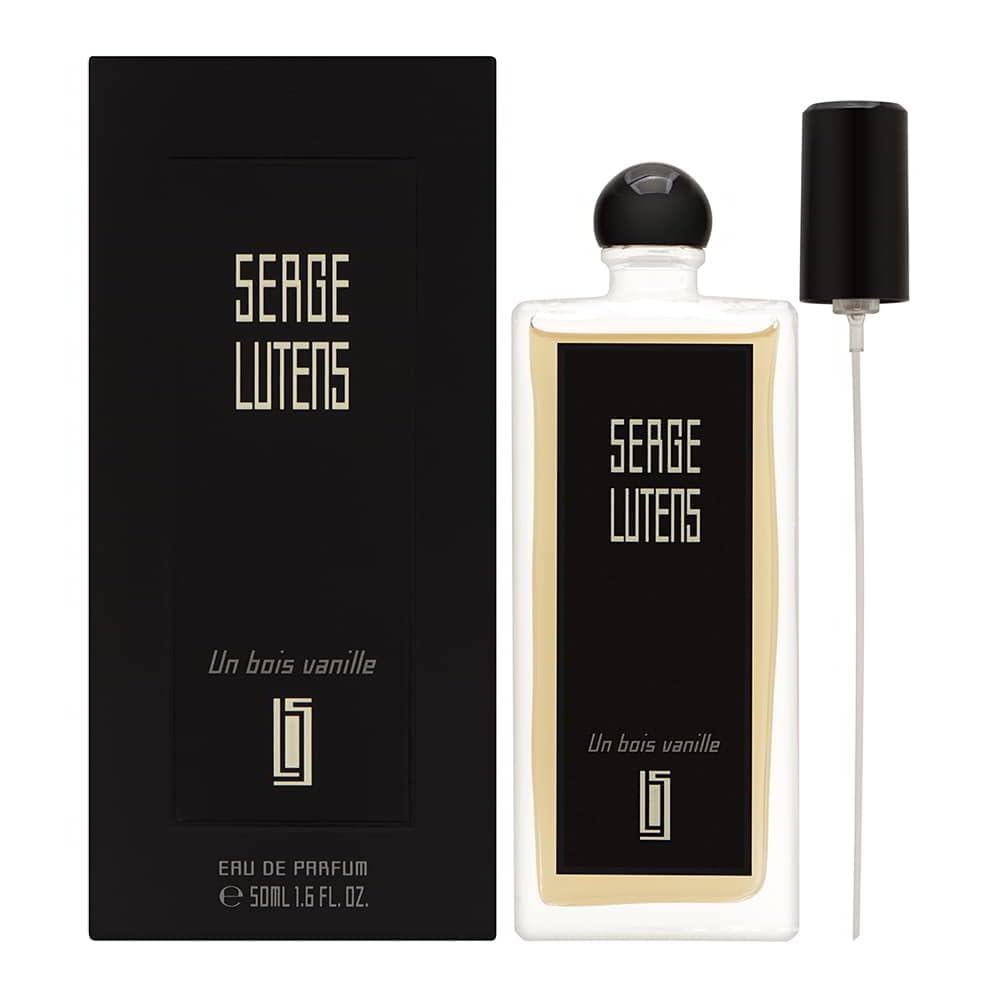 Serge Lutens is truly a jack of all trades. As a photographer, filmmaker, hair stylist, perfume creator, and fashion designer, he has a large and influential artistic presence. Inspired by the conquistador Hernan Cortes and his discovery of vanilla, Un Bois Vanille takes users on an explorative journey into woodsy, musky, sweet, exotic territory.
Meant for use by both men and women, this gourmet fragrance contains notes of Mexican black vanilla, sandalwood, and licorice. The bottle is structural and picturesque, made of clear glass with a black label.
Capped off with a black pearl-like lid, you can find this fragrance on Lutens' site in 50ml or 100ml bottles. They cost $142 and $213 respectively.
Final thoughts
Some of you might be saying, "Wait! Even though you have given us a list of the best fragrances, you have not told us which one is the best!" That is true, but it is hard to put one of these items on top because the top is subjective.
That said, we can tell you which of them is the most affordable, most luxurious, and most beneficial. The most affordable item on the list is the Lavanila The Healthy Fragrance Vanilla Grapefruit Eau de Parfum. You are getting some serious quality for just $48 a bottle.
Some of the other brands offer smaller versions of their products at lower prices, such as YSL's Black Opium in 10ml ($38), Mugler's Angel in 10ml ($39), and the Atelier Cologne Vanille Insensée Pure Perfume in 10ml ($30).
As for the most luxurious items on the list, those would be the Guerlain Spiritueuse Double Vanille Eau de Parfum ($339) and the Maison Franic Kurkdjian Gentle Fluidity Gold Eau de Parfum ($550 for 200ml).
When it comes to the most beneficial fragrance on the list, the Lavanila Vanilla Grapefruit Eau de Parfum not only contains a host of organic ingredients, including super valuable Madagascan vanilla, but it is incredibly good for the skin. What more can you ask for from your favourite scent?
Get Access to Exclusive Deals
Subscribe for free to get exclusive deals in your inbox. 100% privacy