25 Best Fendi Sunglasses
Finding The Best Fendi Sunglasses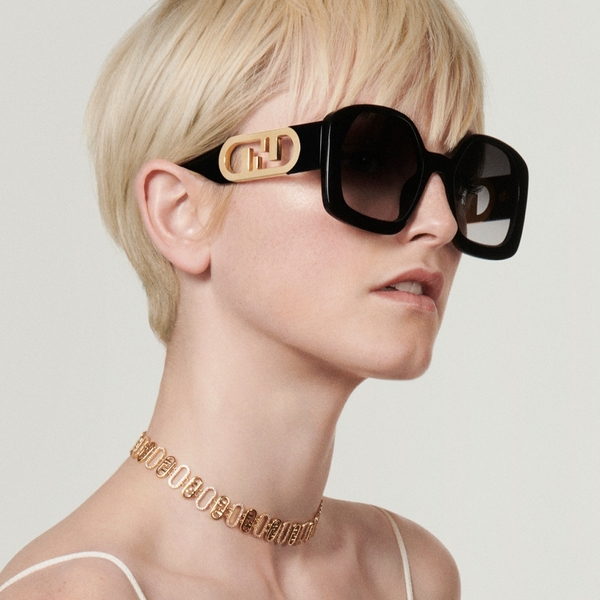 Sunscreen protects you from sun damage; straw hats prevent heatstroke, and sunglasses block harmful UVB rays—as well as the detrimental stare of haters.
The classic pair of sunnies are perceived as a summer necessity, not a flex. Considered a great way to shield you from glare and mask sleepless nights, we're often told to invest in a timeless pair instead of a $5 bargain pair. This is ultimately where Fendi comes in.
Famous for its Baguette bag and Flow sneakers, Fendi ensures that its apparel collection covers everything from head to toe. If you're looking to impress this summer, the brand offers a stunning selection of sunnies to choose from.
Want to exude that off-hours secretary vibe? Then the O'Lock black acetate sunglasses are right up your alley. Care to exude some '70s finesse? If so, the Fendi Disco Fashion Show specs were practically made for you.
Considered a simple way to jazz up any outfit, we've put together a list of the best Fendi sunglasses to help you get ready for a 'hot girl summer.'
The 25 Best Fendi Sunglasses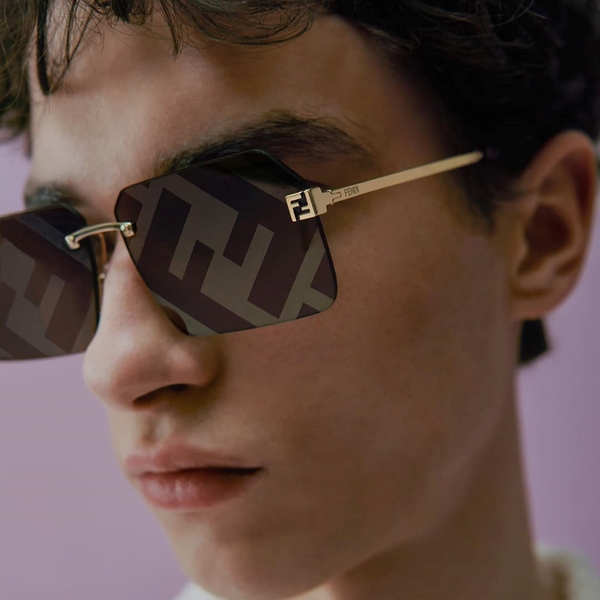 Fendi uses a common mix of acetate and gold-toned metal for its sunglasses.
Priced at a whopping $300+—a serious question comes to mind—is it worth paying hundreds of dollars for something so simply made? To the brand's defense, they offer an unusual selection of frames and lenses. 
These unique designs aren't typically mirrored at other eyeglass companies, so there's an element of relief there. Chunky and bold in silhouette, Fendi sunnies are made to be shown off.
It's also worth mentioning that the company provides a wide range of colors and prints to choose from, such as basic black and chic tortoise. 
Due to their outrageous price tag, we invite you to sit back and think before settling on a design. Customers should pick a pair of sunglasses that aligns with their current aesthetic.
You should also consider your face shape, as certain silhouettes pair nicely with certain looks. 
#1: FF Logo Metal Butterfly Sunglasses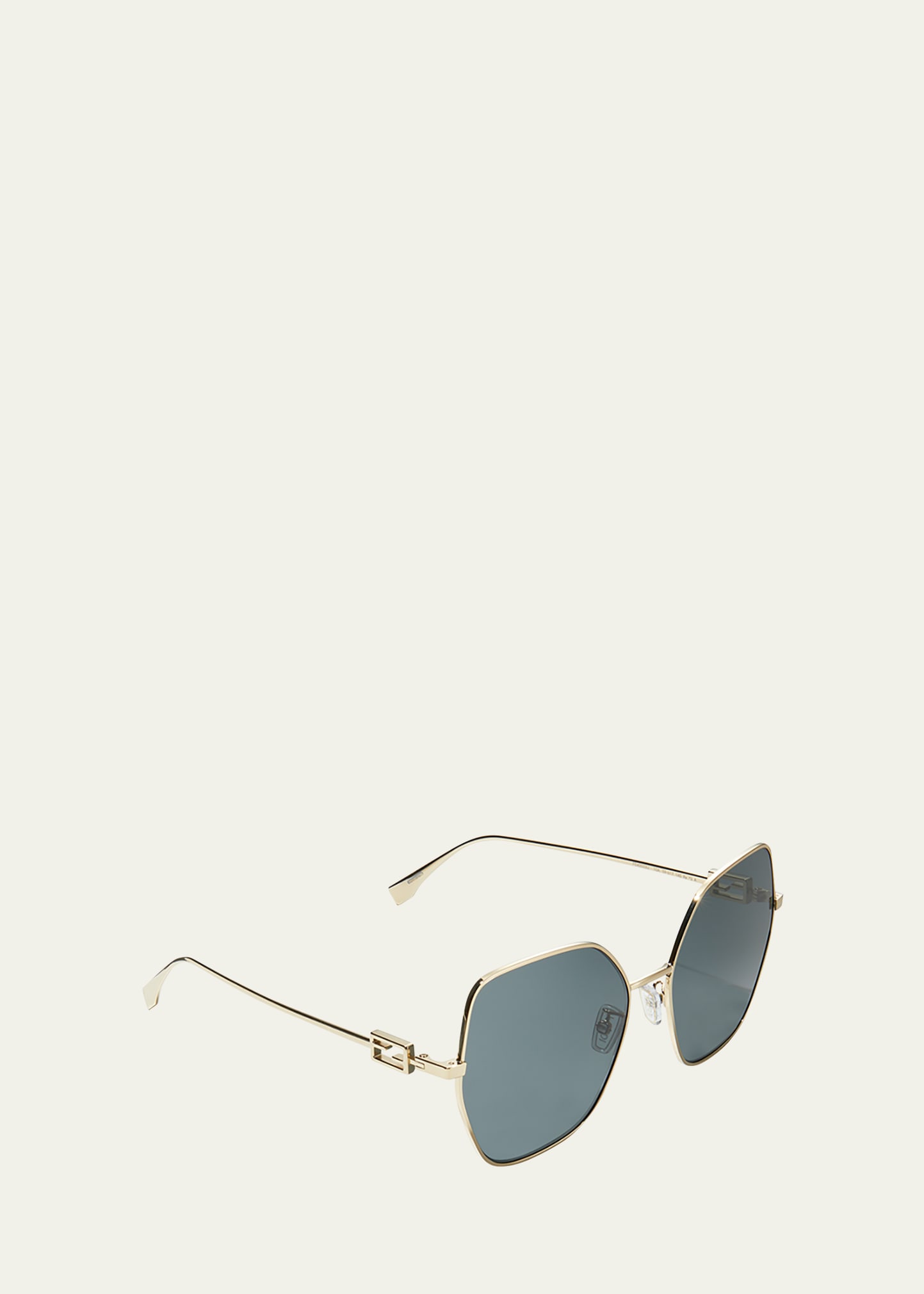 ---
#2: Fendi O'Lock 57mm Mirrored Geometric Sunglasses in Shiny Gold Dh /Blu Mirror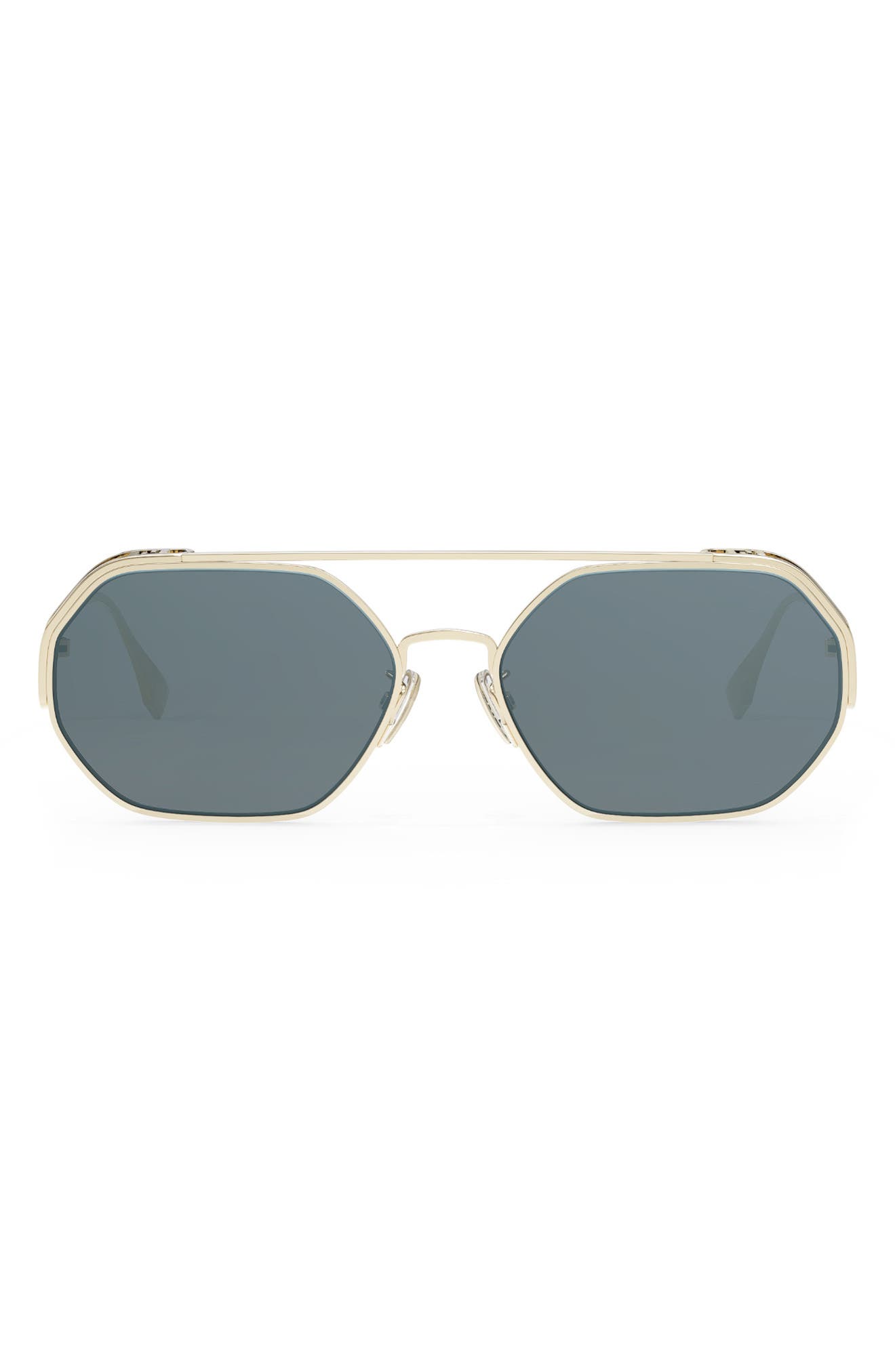 ---
#3: Fendi O'Lock 57mm Mirrored Geometric Sunglasses in Shiny Gold Dh /Roviex Mirror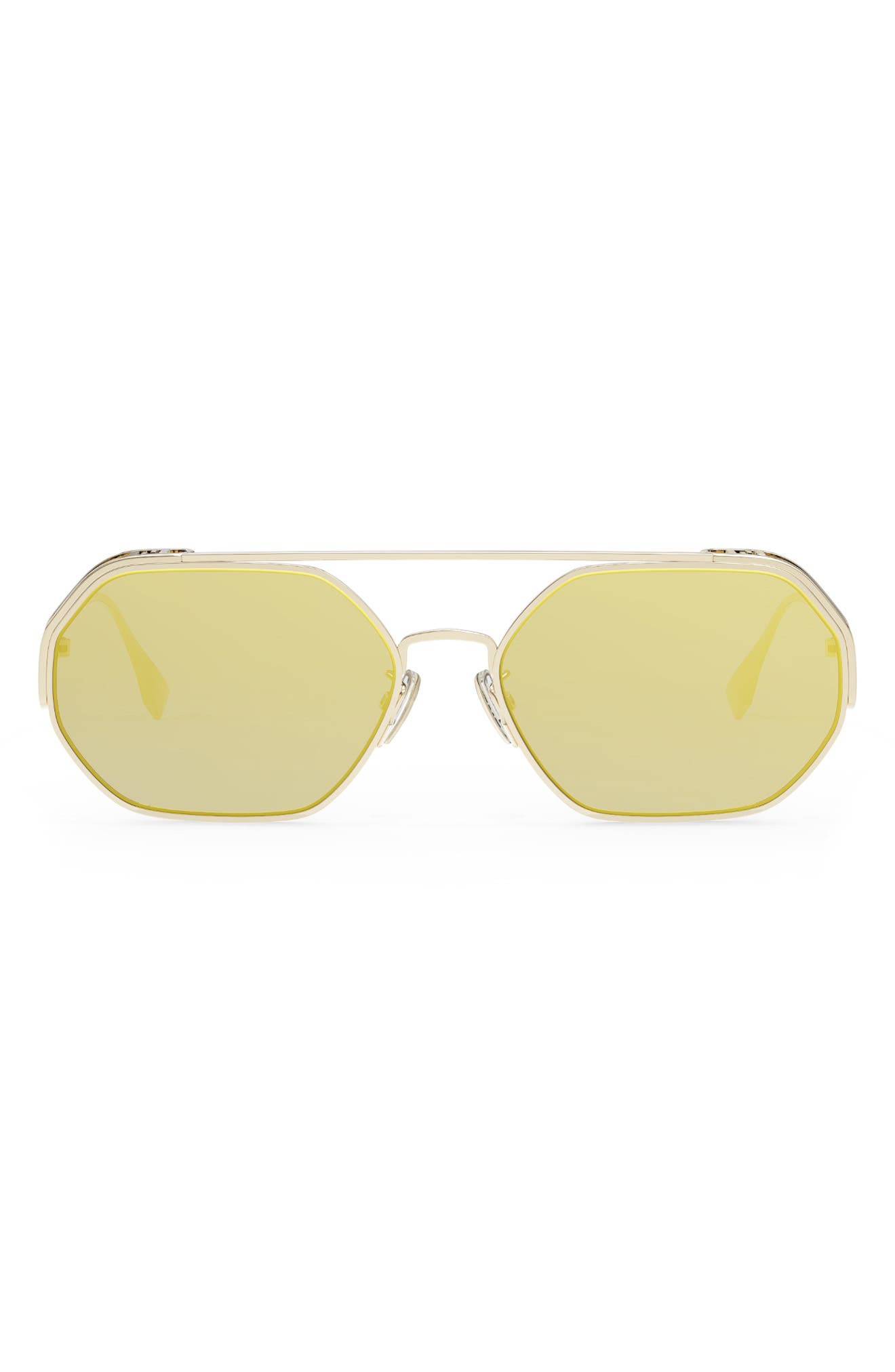 ---
#4: Fendi - Ff-logo Aviator Metal Sunglasses - Mens - Gold
---
#5: Fendi Eyewear FFM0039GS V81/MD sunglasses - Black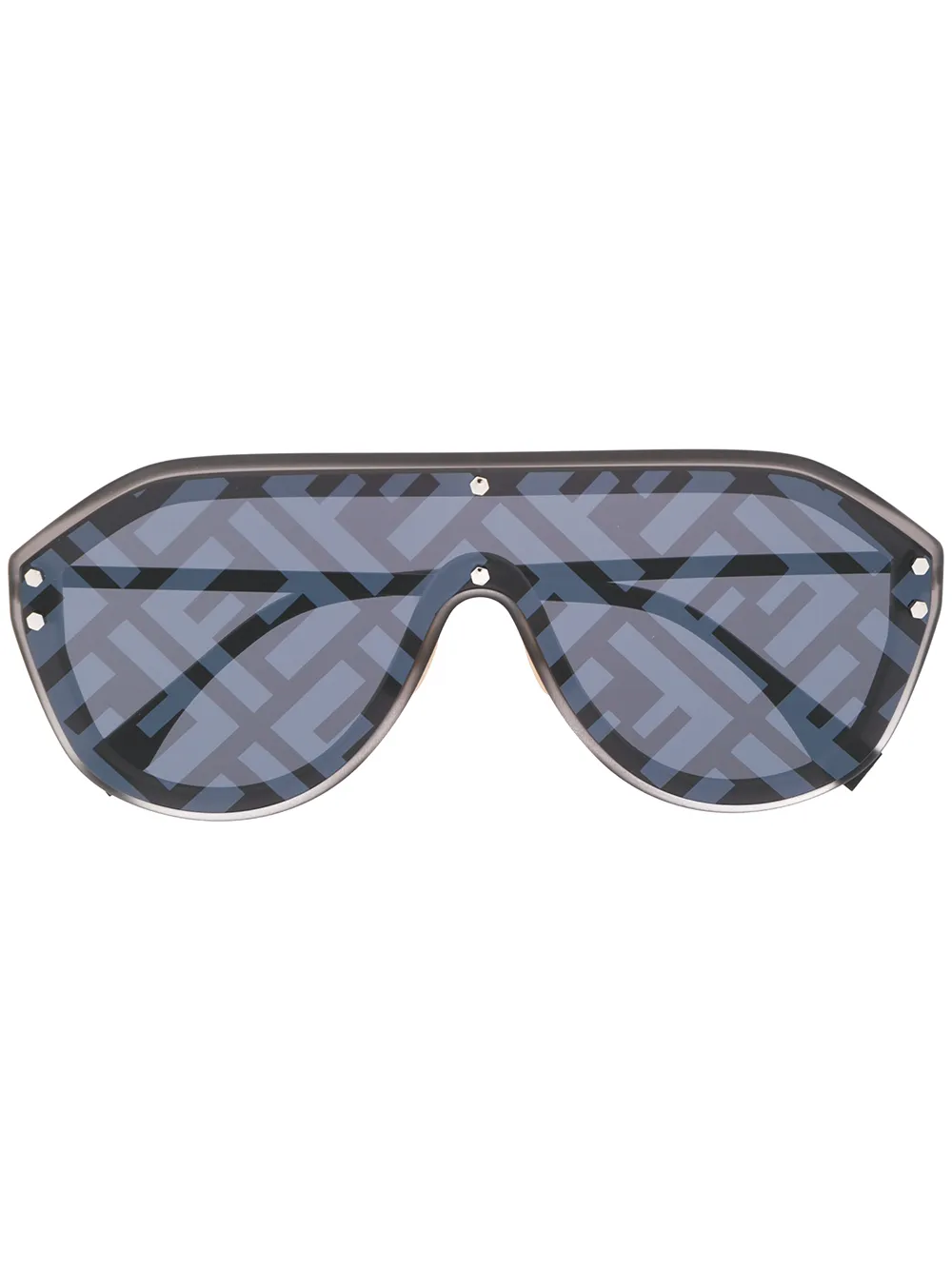 ---
#6: Fendi Eyewear Karligraphy oversized frame sunglasses - Gold
---
#7: Fendi Eyewear aviator FF print sunglasses - Black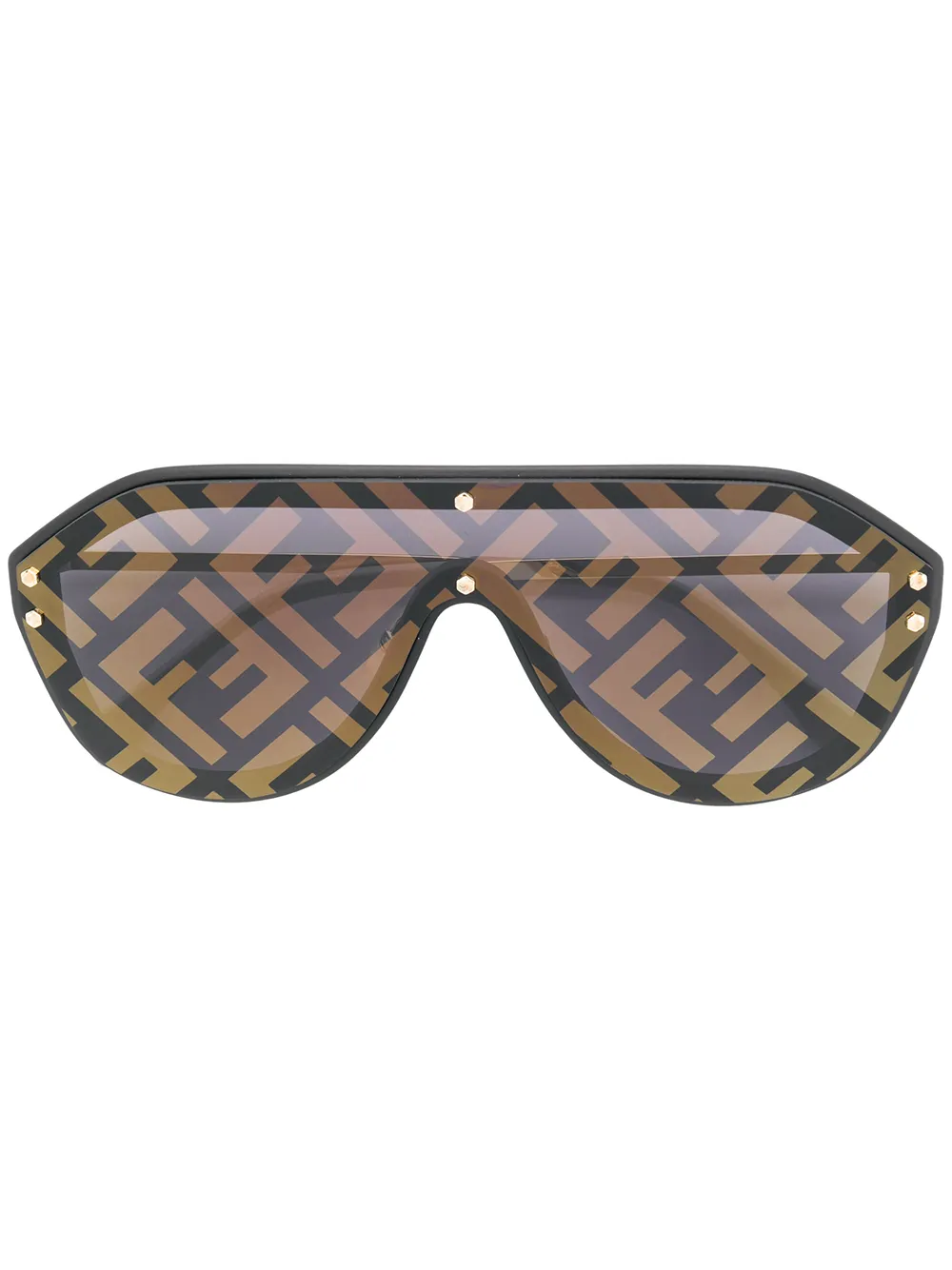 ---
#8: Fendi - O'lock Hexagon-frame Gold-tone Sunglasses - one size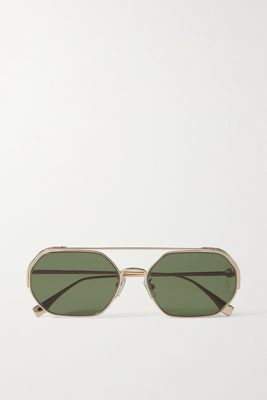 ---
#9: Fendi 58mm Cat Eye Sunglasses in Dkhavana/Green Aqua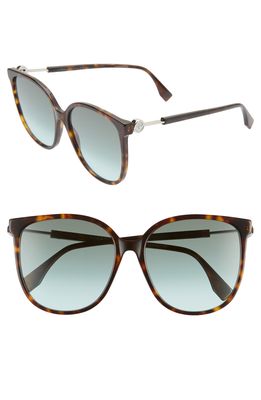 ---
#10: Fendi - Fendi First Tortoiseshell-acetate Sunglasses - Womens - Brown Multi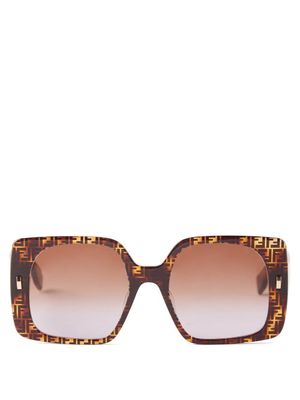 ---
#11: Fendi Gold Crystal Square Sunglasses

---
#12: Fendi - Cat-eye Acetate Sunglasses - Black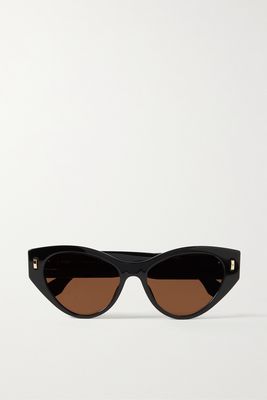 ---
#13: Fendi - Cat-eye Acetate Sunglasses - White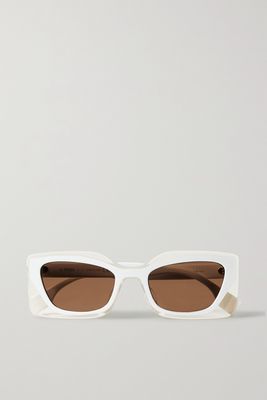 ---
#14: Fendi Eyewear Waves sunglasses - Black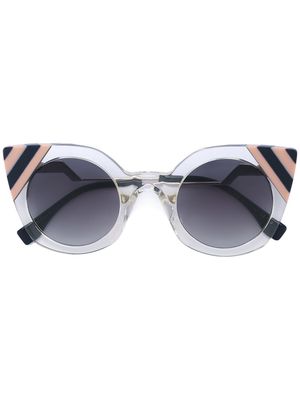 ---
#15: Square Acetate Sunglasses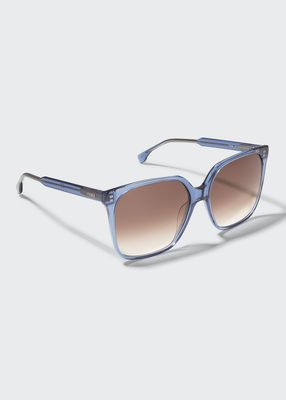 ---
#16: Fendi - Fendi Feel Square-lens Acetate Sunglasses - Womens - Black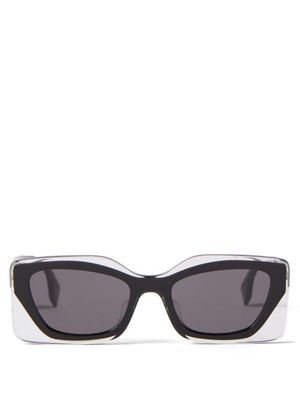 ---
#17: Oversized Square Acetate Sunglasses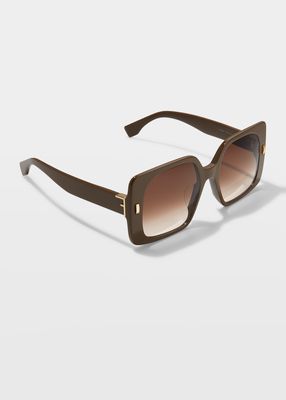 ---
#18: Two-Tone Rectangle Acetate Sunglasses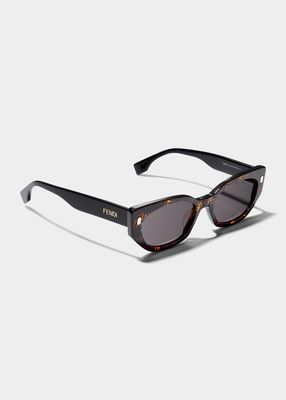 ---
#19: Cutout Acetate Butterfly Sunglasses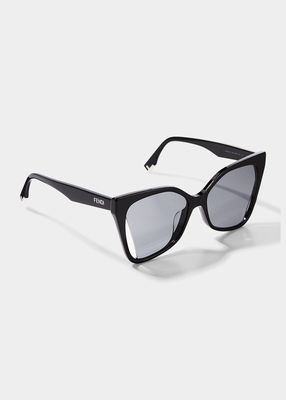 ---
#20: Cutout Rectangle Acetate Sunglasses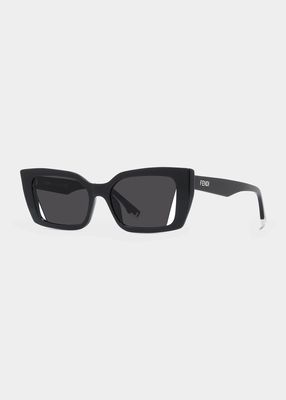 ---
#21: Fendi Eyewear monogram round-frame sunglasses - Gold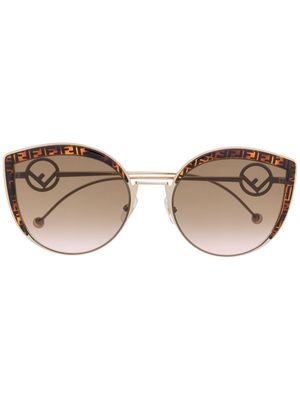 ---
#22: Fendi Eyewear Eyeshine sunglasses - Pink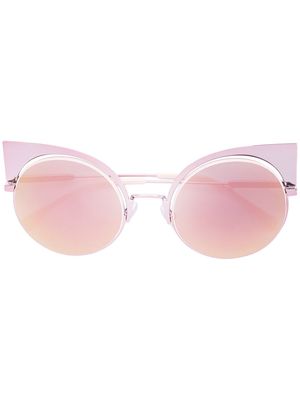 ---
#23: Fendi Eyewear Eyeshine sunglasses - Black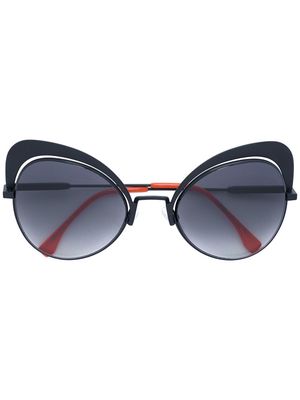 ---
#24: Fendi Eyewear monogram frame sunglasses - Blue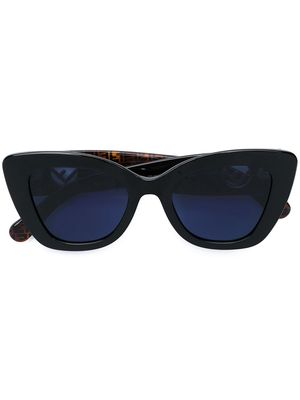 ---
#25: O'Lock sunglasses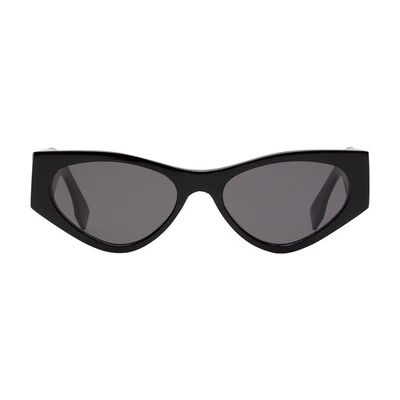 ---
What Are The Most Popular Fendi Sunglasses?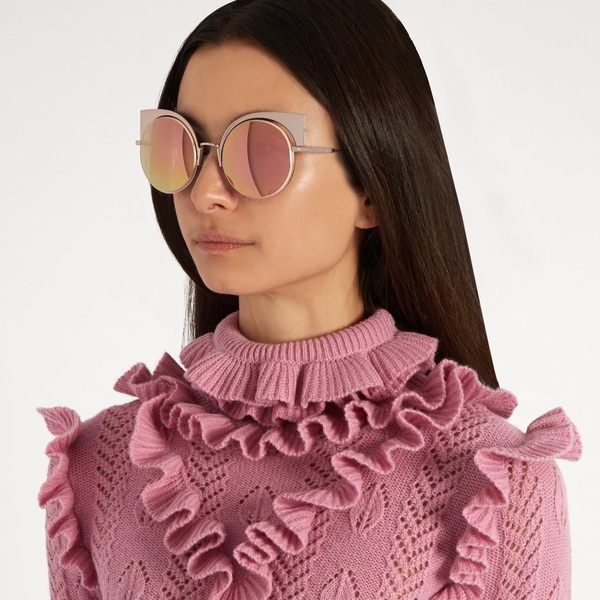 The Fendi Eyeshine Cat-Eye Sunglasses have the most Hollywood acclaim, but only by a small margin. Truth be told, most celebs have been caught sporting other designs, such as the Studded Two-Tone Acetate sunnies.
So far, stars such as Gigi Hadid and Karlie Kloss have been spotted wearing the Eyeshine specs in public. 
Are Fendi Sunglasses Good?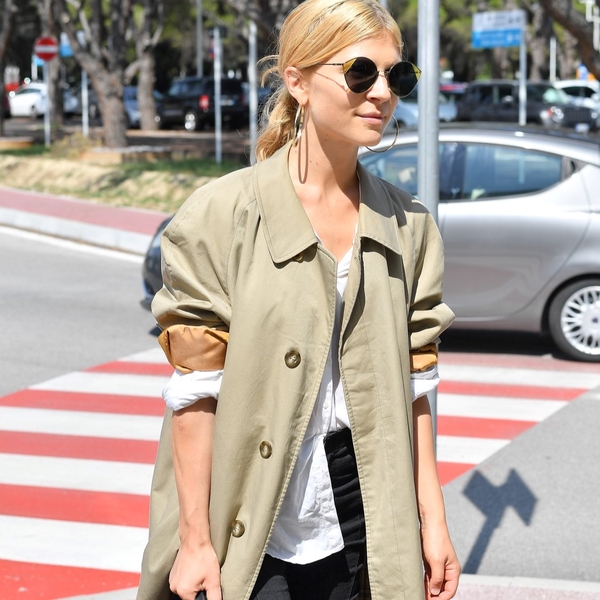 Timeless and iconic in design, I think it's safe to say that Fendi sunglasses can be worn repeatedly. Plus, their neutral color palette means they can be paired beautifully with several different outfits.
Constructed with durable materials, Fendi sunnies offer the same amount of practicality as other eyeglass brands. Unfortunately, the brand doesn't explicitly say that its specs are designed to block harmful sun rays.
With that said, it's worth noting that Saks Fifth Avenue has a 'Fendi UV Protection' category on its website if you're looking for a truly practical pair.
How Can You Tell If Fendi Sunglasses Are Fake?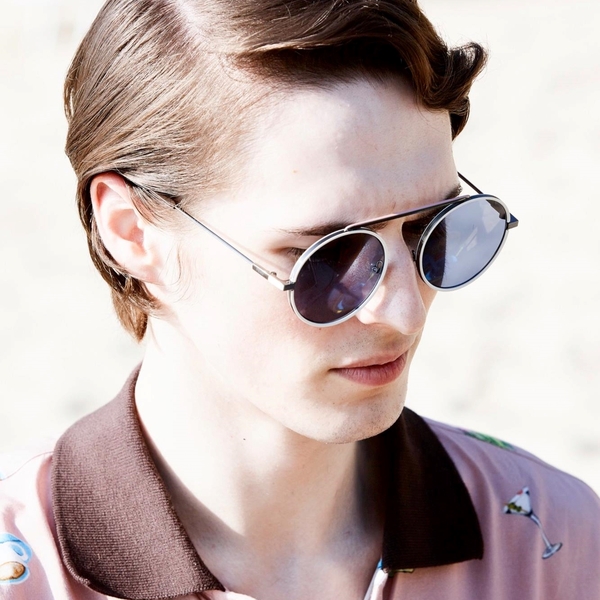 Fendi sunglasses feature a model number, the lens variety, and indicate where they were made on the side of the temple arm. Of course, it's usually a good sign if the sunnies in question are concealed in their original packaging. 
Aside from obvious ways to verify if your Fendi sunglasses are the real deal, you should test out their durability and weight.
Cheap materials are usually light in construction, which helps make the authentication process a lot simpler. 
Who Makes Fendi Sunglasses?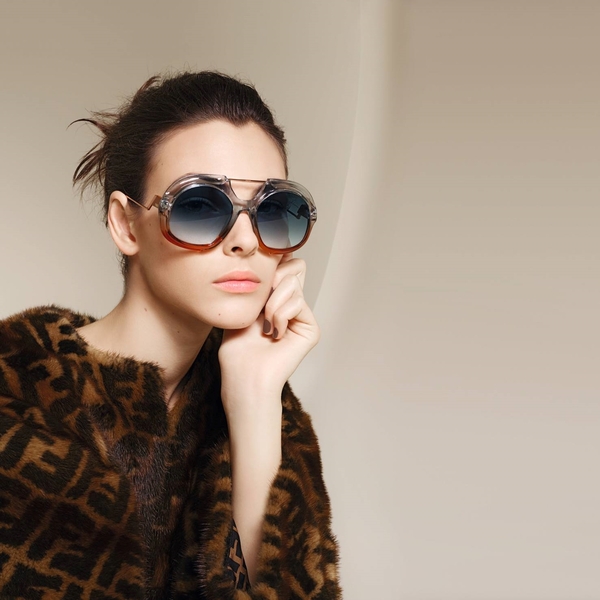 According to The Business of Fashion, the Safilo Group S.p.A. makes Fendi sunglasses. Made exclusively in Italy, this parent company also produces specs for other designer brands such as Dior and Hugo Boss.
How To Style Fendi Sunglasses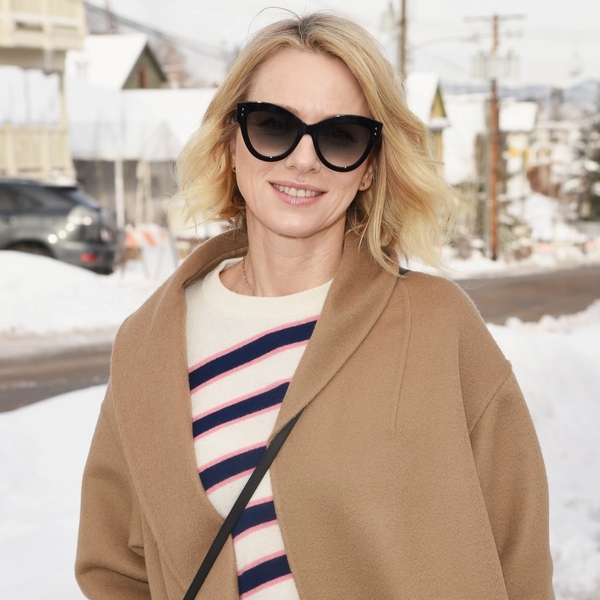 Fendi knows how to market its sunglasses. Named with fantastical descriptors like Havana, fashion show, and disco, it's practically a necessity to create a cohesive outfit that mirrors your pair's exact aesthetic.
For those in need of fashion inspo, we'll share some tips and tricks on how to style your Fendi sunnies. 
Granny glasses chains are reserved for librarians, right? In the haute couture world, this kitschy accessory is this season's newest trend. Instead of opting for beads, we recommend an alphabet pendant that spells Fendi out in full.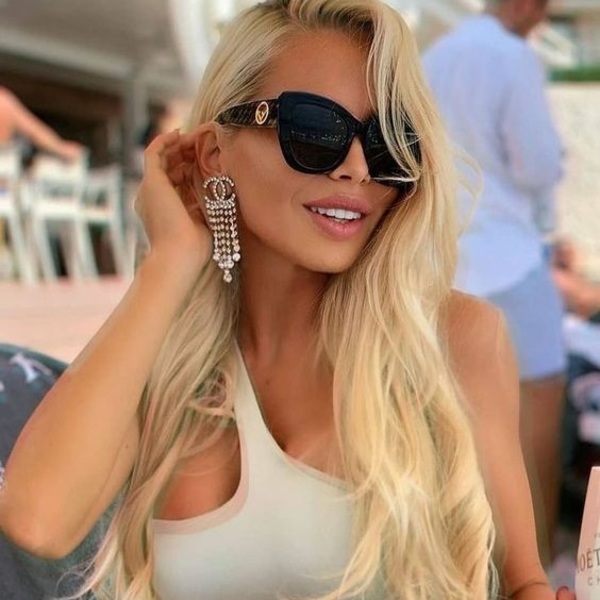 In need of some additional flexing? If so, why not add a second designer brand to your look?
This pair of Fendi sunglasses requires a touch of sparkle, such as a pair of Chanel chandelier earrings. Of course, you can always opt for traditional hoops for a more subtle alternative.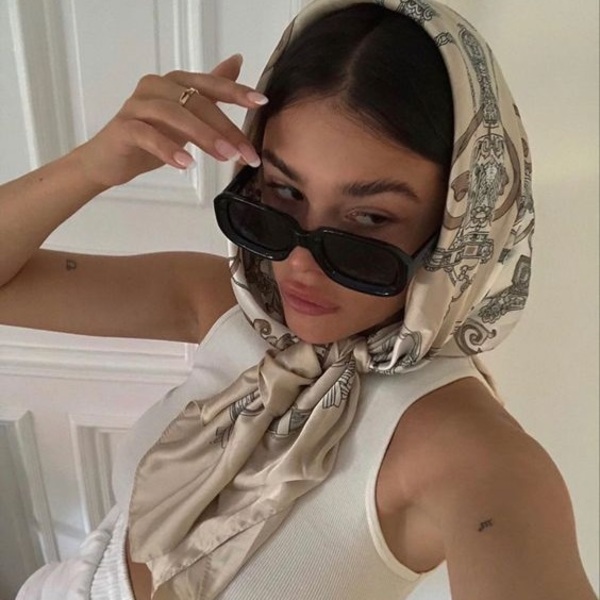 Vintage fashion will never be out of style. So, perhaps it's time to don that classic Breakfast at Tiffany's look. This outfit idea is a direct copy of what Audrey Hepburn wore in the movie.
Composed of sunnies and a decorative headscarf, it's the kind of OOTD that exudes a level of sophistication and mystery. 
---
Looking to stay up to date on all things Fendi? We've got you covered:
Get Access to Exclusive Deals
Subscribe for free to get exclusive deals in your inbox. 100% privacy