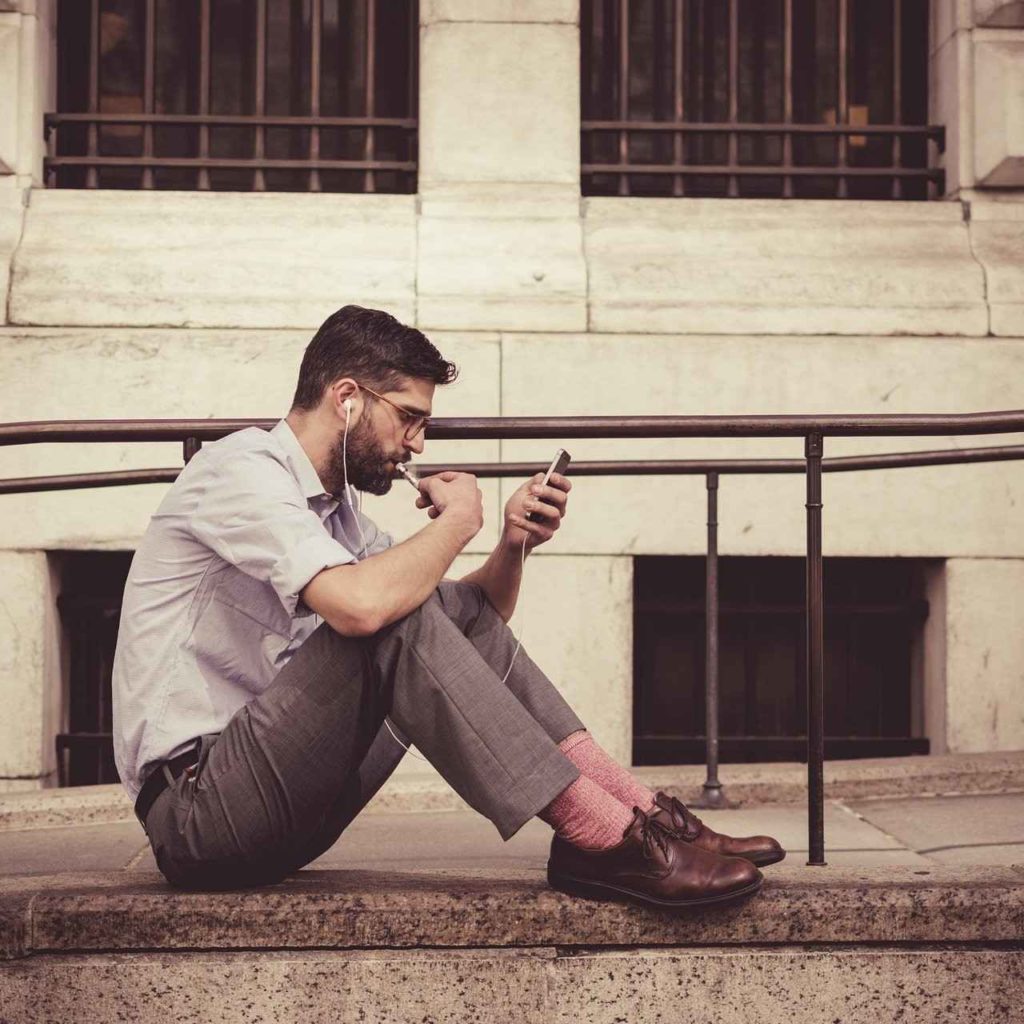 So You Want To Wear Brown Shoes With a Grey Shirt?
As we move into the autumn months of September, October, and November, we start to see more neutral colors appearing in the environment around us. Warm brown leaves emerge from the trees and pair with silvery grey skies covered by clouds. So if you can find this combination within nature, you'll find the same pairing worn by stylish men around the globe. The 'Grey Shirt, Brown Shoe' mix is a fairly understated, classical look for the everyday gentleman that is almost guaranteed to give you a classy entrance to any function.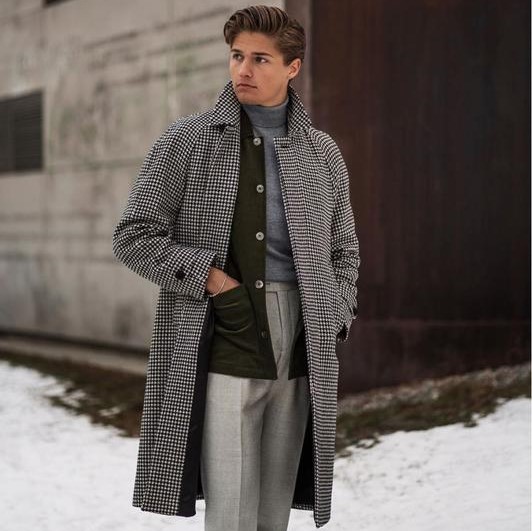 Potentially the most versatile piece in a man's footwear collection could be the humble brown pair of shoes. The color brown has often been associated with Earth and the basics of living, thus usually brings a more natural feel to any outfit. Plus, since 'brown' is comprised of a number of other colors all mixed together, shoes of this color are usually a reliable addition to any outfit to avoid clashing tones.
Of course, style matters; and both of the factors: shoe type, and how you wear it, will come into play when thinking about how to pull off the look. Even brighter, more orange-toned, tanned brown shoes should be considered, especially as we move into the end of the year, as they're sure to re-invigorate your outfit now that summer is once again in the past.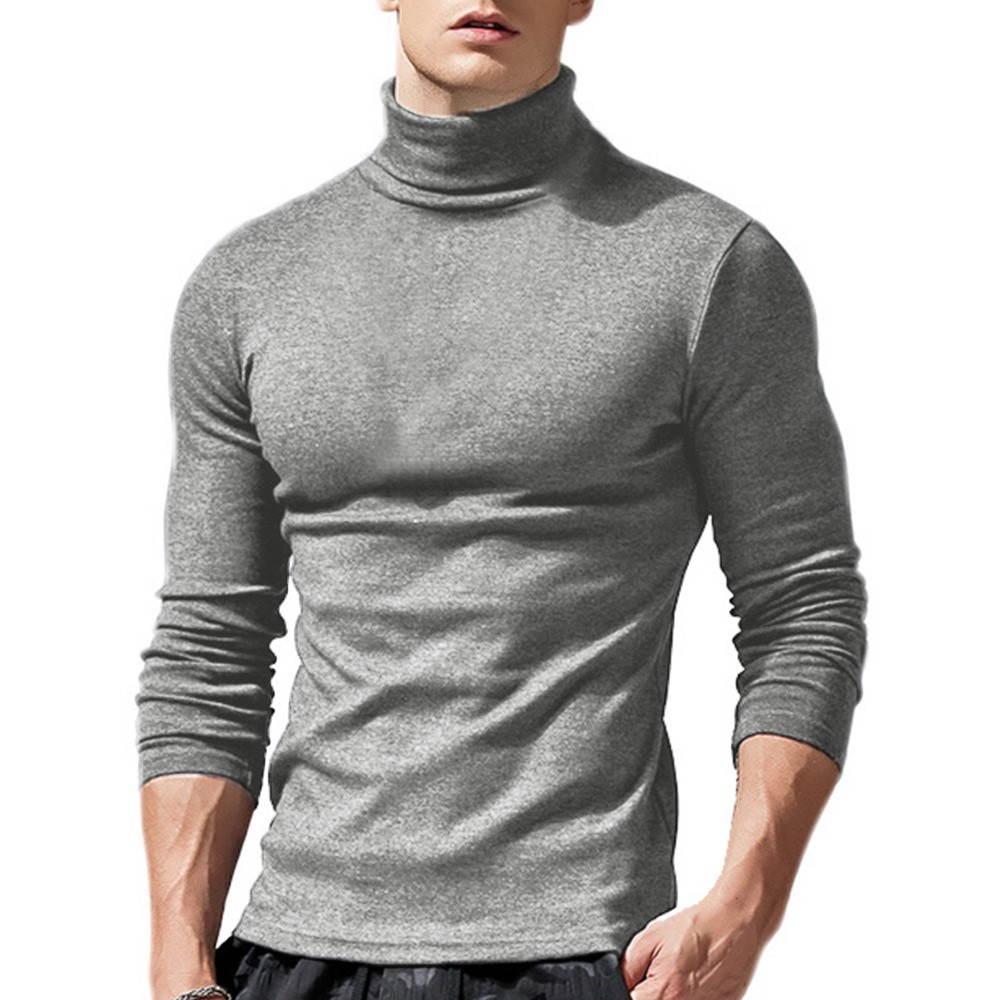 Grey shirts are usually 'adaptive' in character; in that (due to their color) these clothing items are easily able to suit a varying range of situations. This means that grey shirts tend to work well on both casual and formal occasions. Grey shirts are fairly popular and could be considered 'conventional wear', which means that they're unlikely to go out of fashion any time soon. Also, despite the enormous range of grey shades, shirt styles and fits, these items are perfect for adding versatility to your outfit as they can be endlessly re-worn and completely restyled, acting like a 'blank canvas'. Accordingly, purchasing a single (or more) grey shirt is a safe bet for this fall season, and should remain on-hand all year-round.
These items work together because they belong to the same family of color palettes. Both brown and grey are close to black on the scale; which means they tend to work when you're looking to put together a darker outfit. In particular, brighter brown shoes would pair well with a grey shirt, since it's the muted tone of grey would work no matter the shade you choose. This would draw attention to your shoes and allow them to become the pinnacle of your entire outfit.
Either way, wearing a grey shirt with brown shoes is a classic choice that's been around for decades. Plus, whilst it's hard to go wrong, there are a few hints and tips you should be aware of before taking on the challenge.
If you're a male who:
Wants to learn how to pair shades of brown and grey for your looks
Is looking to add versatility to his wardrobe
Wants to know which situations are perfect for each 'brown shoe, grey shirt' outfit
Then please, keep reading about how to wear a grey shirt and brown shoes!
Grey shirt and brown shoes seen on famous folk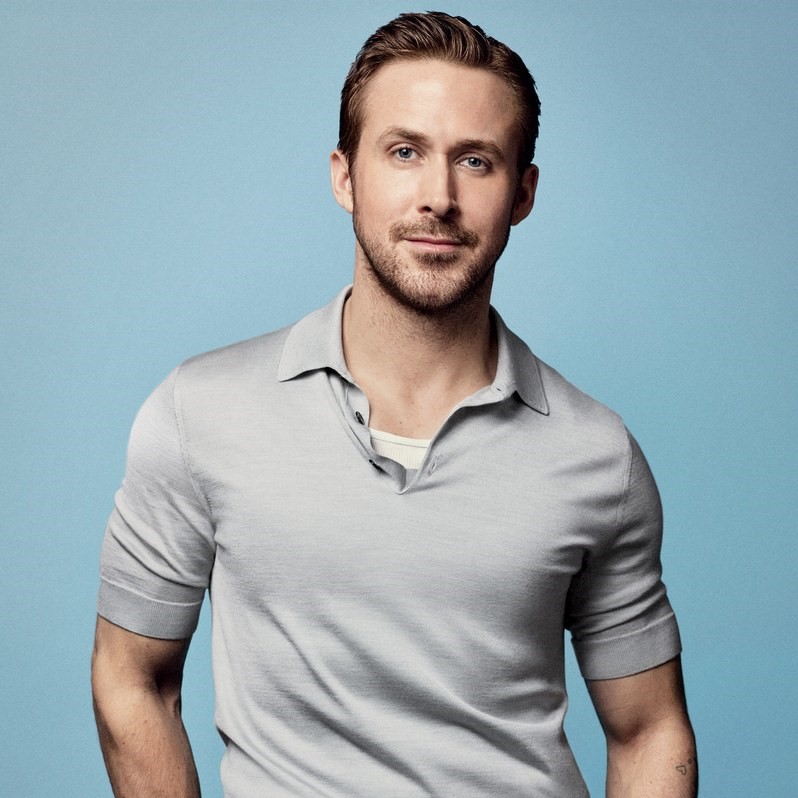 Here, a young Bradley Cooper wears a pair of smart leather-look brown loafers with a casual grey t-shirt. The outfit is a perfect mix of stylish casual wear, which compliments the relaxed nature of both his pose and surroundings. In particular, matching his brown shoes with a brown belt (that also appears to be made from leather) pulls the whole ensemble in sync with the wooden, natural environment that Bradley is pictured in. Alternatively, a black belt with brown shoes would also suit his look since he wears a dark jacket over his t-shirt to adjust the overall vibe and bring a slightly more formal touch to the whole thing.
How to wear a grey shirt with brown shoes
There are several different ways to pull off the 'Grey Shirt, Brown Shoes' look, but here are some of the best suggestions we've seen:
Go Suave in a Suit
As a Winter Warmer
Tangled Up in Blue Jeans
Whilst Workin' 9 to 5
In a Summer of Love
Go suave in Grey Suit with Brown Shoes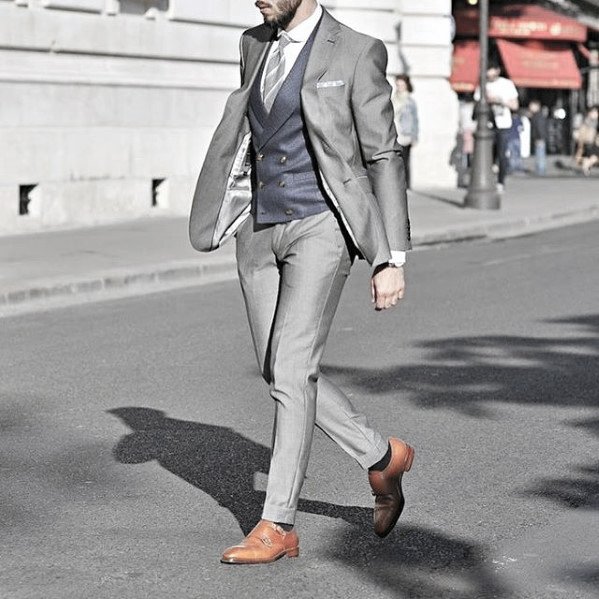 Ok, so technically this example doesn't feature a grey shirt, but the three-piece suit is a beautiful light grey shade, paired well with the brown leather brogues on his feet. And wearing brown shoes with grey suit works!
The barely-there shade of grey is contrasted with the warm tones of his shoes, giving this look both depth and style. Even if you've chosen a darker grey suit or charcoal-toned suit jacket and pant set to wear, the look should still work with brown shoes as long as they are less orange-toned, and more of the darker, earthier shade, like these below: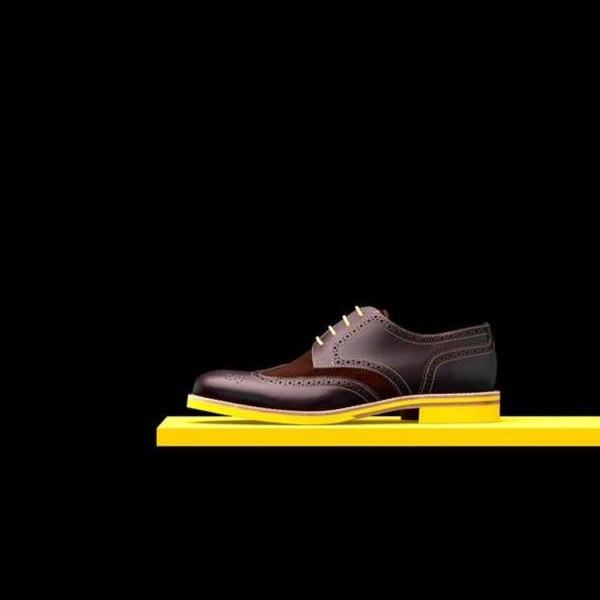 Plus, because the shoes in the example are tanned brown shade, they compliment the skin tone perfectly to highlight the facial features of the model. If you're looking to bring attention to certain features of your face or body, this is one way to do it! The chosen shoe-type and suit-cut are crafted with sharp edges to suit the formal occasion (which seems to be a wedding), and this sharp fit is something to emulate if you're attending a similar event.
Grey suits are a popular wedding staple for groomsmen for a reason, so ensure you don't create an embarrassing wedding faux pas by pairing it with smart, tanned shoes to create quite the suave look! Other events you could wear this outfit to include:
Award shows
Interviews
High-profile networking events
Winter Wear: Grey Shirt or Sweater and Brown Boots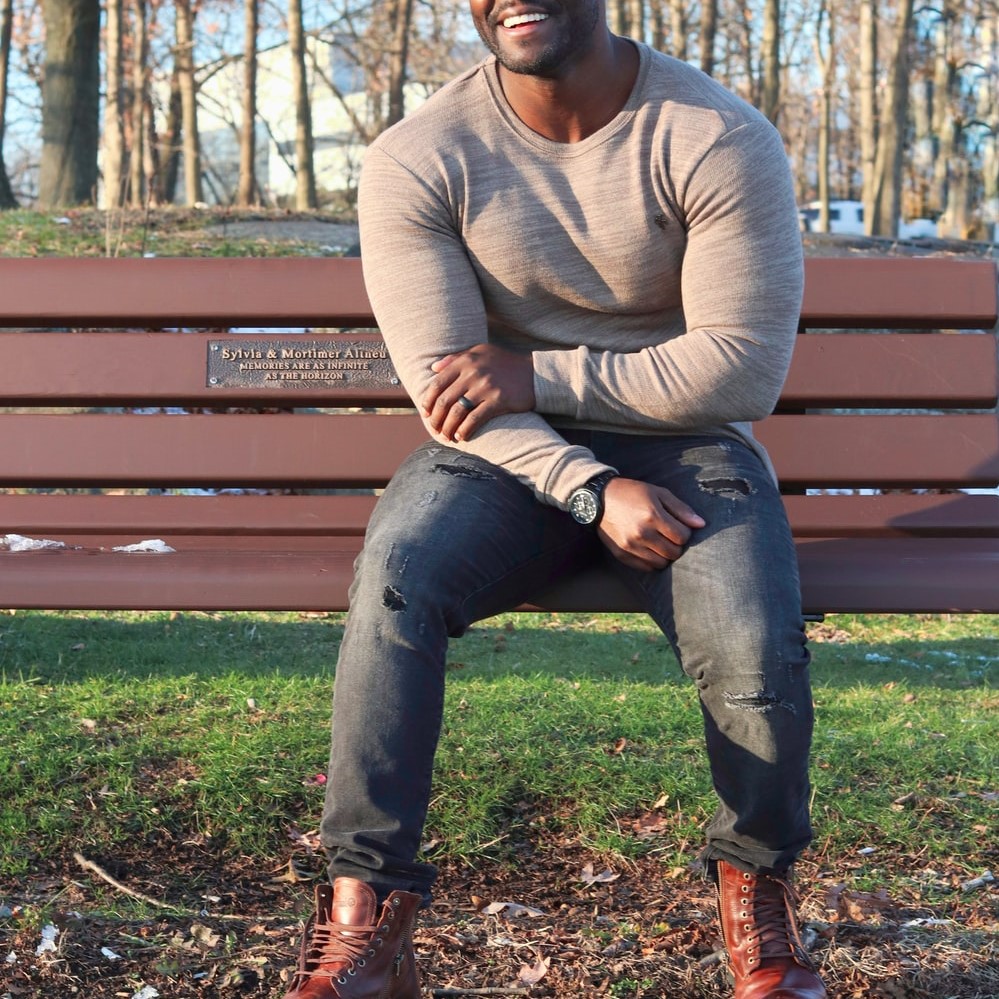 As you can see in the example above, wearing a grey shirt with brown shoes perfectly suits the colder months too. The gilet in the image is made from a thin but soft material which is ideal for adding an extra layer of warmth during winter. Because the shirt is such a light grey shade, it works as the lightest part of a gradient effect, with each item of clothing becoming darker as you descend down the body. This creates the impression of unbalance; drawing attention to the face, as the lightest part. Thicker, woolen gilets or sweaters, such as knitted types would also work. Along with their obvious function to preserve body heat, these are made from stretchier fabric, to be styled in a more baggy, understated way which brings some edginess and flair.
The darker boots have thick laces- making them appear cool and casual. Since these boots have a leather-suede mix, they have a rougher texture than other popular men's shoes and their unpolishable nature mean they are a great option for a casual look. However, the material breaks down a lot faster than other, smoother components, meaning that taking proper care of shoes such as the pair above is important, especially when exposed to the elements. If you'd like to find similar style inspiration, it's useful to search on instagram. You can use the hashtags:
#brownsuedeshoes
#menswinterfashion
or similar when searching for ideas and related styles!
Blue Jeans with a Grey Shirt and Brown Shoes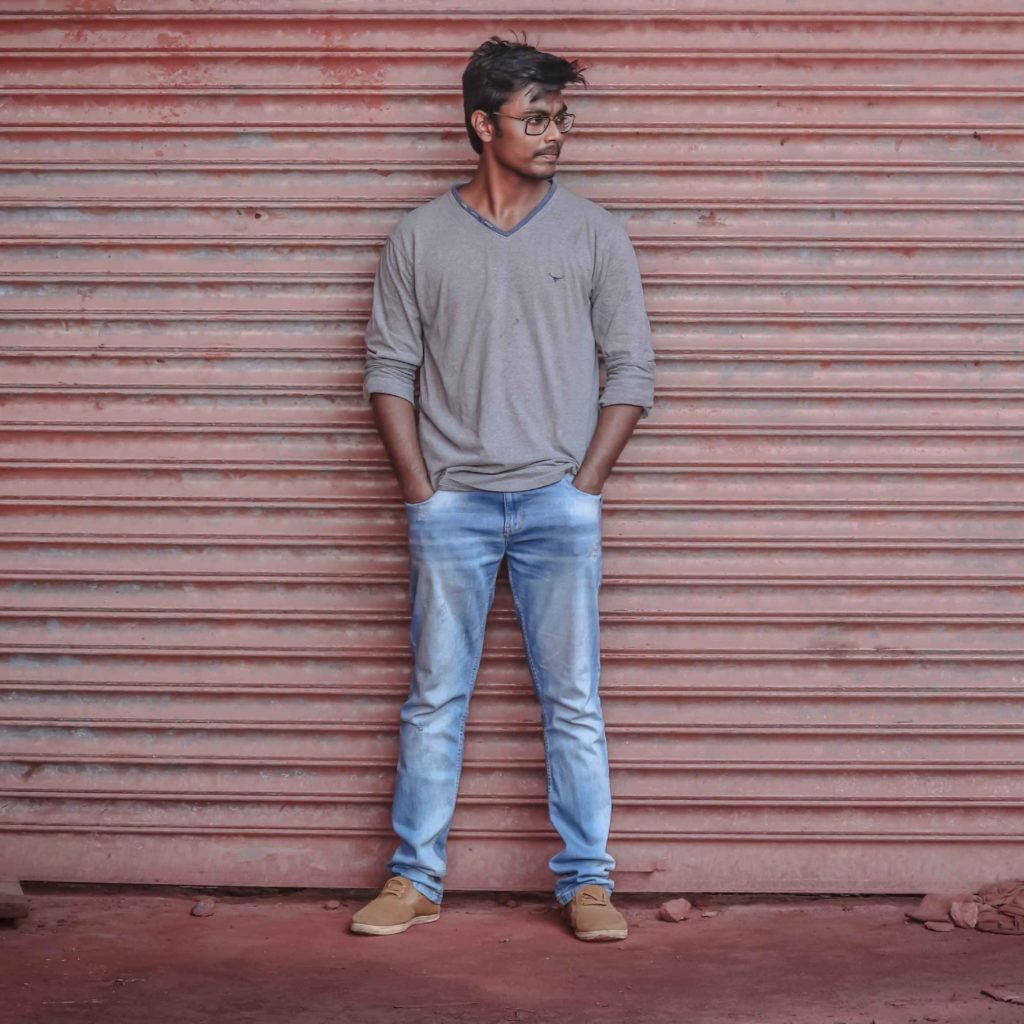 Ah, the classic pair of dark blue jeans. Universally worn in every season, and living on through decades of fast fashion trends, jeans are one staple that you can always rely on to ensure your outfit is solid. Plus, with a grey shirt and brown shoes, a fitted pair of blue jeans can take your outfit from try-hard to effortlessly chic. We've found some examples of the grey shirt, blue jeans, brown shoe look that might already be sat in your wardrobe and can take your look to the next level:
| | | |
| --- | --- | --- |
| Style of Jeans | How to Style | Why it Works |
| Acid wash, classic fit jeans: | Image Source: outfittrends | Acid wash jeans add an edgy, contemporary touch to your look. You could pair them with a casual grey t-shirt and ankle-length brown boots, such as those in the example to the left. This dresses down the look and encompasses the current effortless trend we are seeing in men's fashion. The look we see here takes on a modern worker man style, great for weekend outings and other nonchalant occasions. |
| Slim-fit or skinny, dark jeans: Image source: looktastic | Image source: outfittrends | Darker jeans usually appear more formal and can be worn to more official occasions, such as in the office. The slim-fit jeans in the example to the left are worn with dark, textured brown ankle-rise shoes, and a smart grey coat. To emulate this look, you could dress down a grey suit blazer and dark leather brogues with similar jeans. This would be especially suitable to wear if you're a wedding guest or going to a semi-formal event with a dress code, such as the races. |
| Straight leg, light blue jeans: Image source: wnsur | Image source: Pinterest | Straight leg jeans are a classic style for men who prefer a more minimal look. Paired with sporty brown Chelsea boots and a grey top, this look emits confidence and a relaxed vibe. If you can relate to the style in these pieces, wearing a similar outfit could be convenient for a date, or similar situation. |
| Image source: imjamesbenjamin | Image source: imjamesbenjamin | Finally, if you're feeling adventurous; then why not brave it with a pair of white jeans! These shades are less commonly worn amongst men, and bring a sophisticated twist to your outfit. No need to worry about 'pushing the boat out' if you're not particularly interested in fashion, because white sticks to the neutral theme of the entire outfit when paired with muted shades of grey and brown. Usually, white jeans can be found in a less formal setting, and act as a great base to build an outfit around. |
As you can see from the table, jeans can be an extremely versatile addition to any outfit. We've seen blue jeans paired with a formal grey shirt and leather shoes for a night out or stricter event, as well as the item used to dress down a smart-casual look, surrounded by looser fitting, more textured clothing. Blue jeans can often be the inclusion of a much-needed a pop of color in your look (especially against the neutral hues of grey and brown) which brings life to even the dullest of outfits. Use them to add ruggedness or a casual vibe to your wardrobe.
Grey Shirt and Brown Shoes to the Office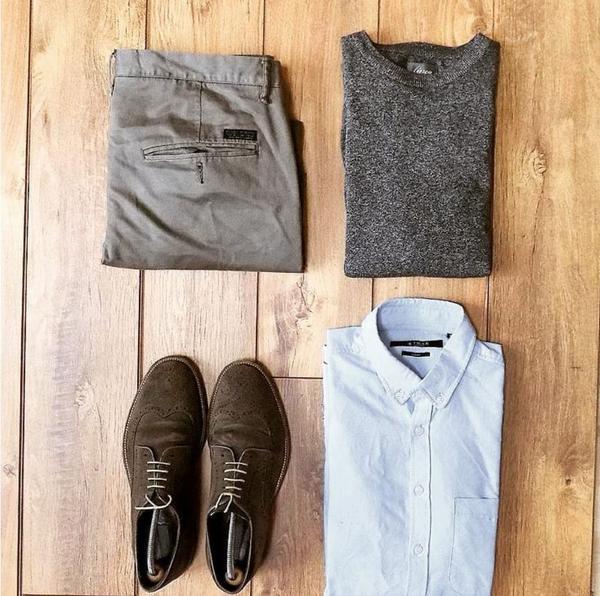 Looking at this outfit more closely, the shoes are potentially too bright and distracting for a workplace environment. We'd recommend a more muted, or darker brown tone to better match your hard-working attitude and ensure you fit with your office role, such as these: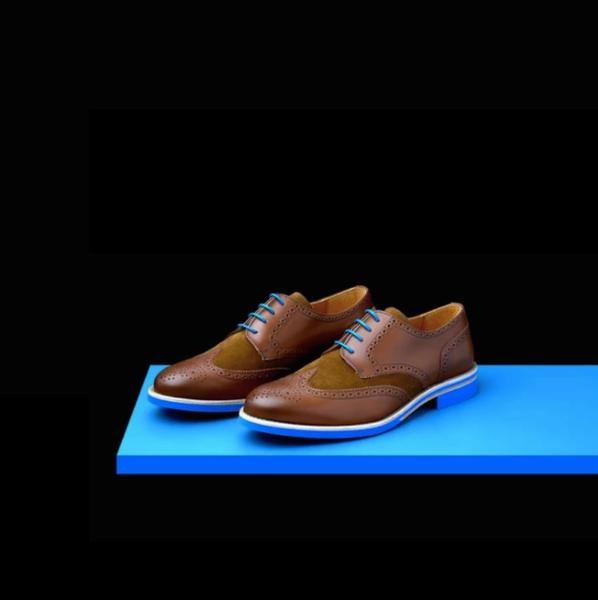 However, if you're attending client meetings and would like to show off your style, pairing a smart grey pullover and tanned loafers with a pair of cropped suit trousers works as the perfect blend of smart and chic, without the need to wear a three-piece (or a tie!). This would also be a great way to allow your personality to shine through within your wardrobe, which is especially useful if you're in a sales role where you rely on personality and charm.
Style Brown Shoes with a Grey Shirt for Summer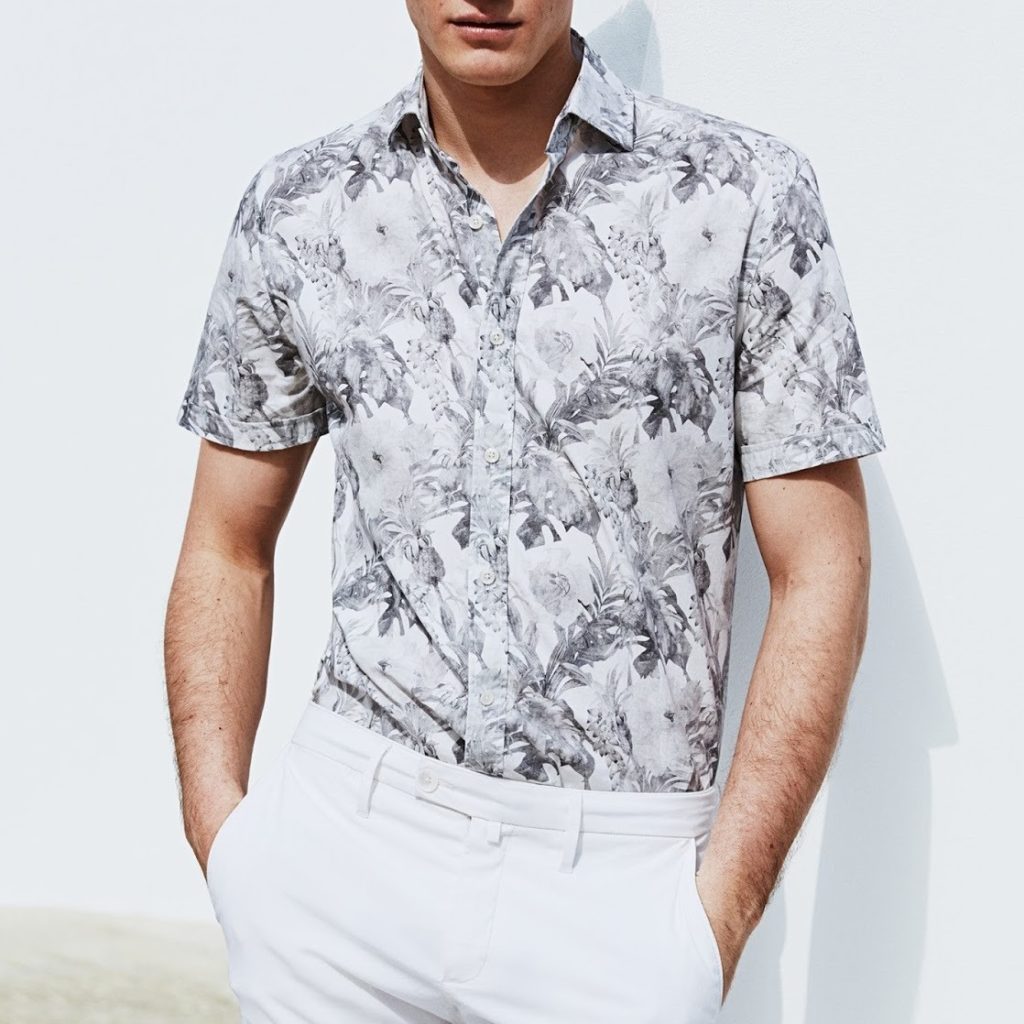 In the warmer months, wearing a grey shirt is slightly risky as perspiration is more visible on such a light background. That's why looser shirts, such as in this example are the perfect choice when the weather is warmer. If you'd prefer, a loose-fitting black shirt with brown shoes is an acceptable alternative.
There is also usually a large temptation to go sockless with your shoes and allow your toes to breathe in summer, but not without a little debate on whether wearing shoes without socks is truly healthy for your feet. We're here to tell you: DO NOT go without socks! Seriously, you're risking all sorts of fungal foot infections and increase the likelihood of a strong odor.
This brings us to a large dilemma, because one of the biggest trends of the times in men's fashion is highlighting a bare ankle. The issue is that: not only is the look fashionable, but baring your ankle allows a breezier circulation of cool air around the foot (and potentially up the leg) which could ensure men stay refreshed for longer during the hotter months. Due to this, the #freetheankle trend is most popularly worn in the summer, and in the many pictures and examples where we've seen the trend, it looks like dress socks have gone amiss.
But even GQ recommends you wear socks with your shoes, despite wanting to appear sockless in summer! So here's how to get around the issue: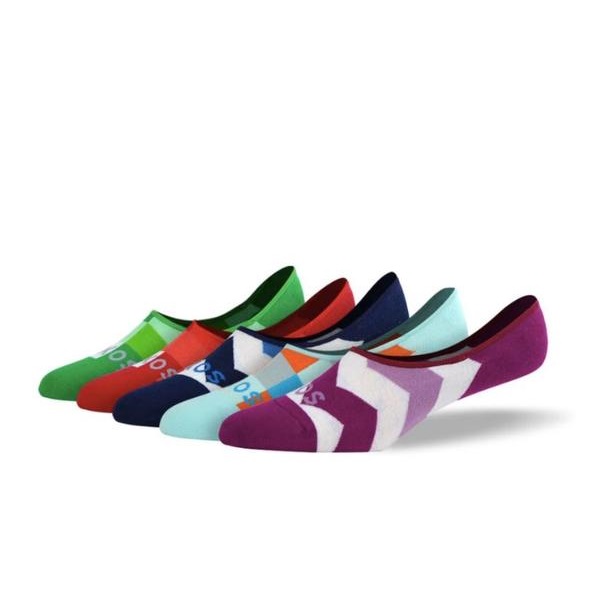 There can be various benefits to wearing no-show socks, with one of the most notable being that they offer an extra layer for the absorption of sweat between your foot and the shoe. This means:
Your brown shoes are likely to last longer before emitting odors
They are less likely to crack, peel or break
They offer a protective layer against any lingering bacteria in your shoe which could cause infections
In actual fact, this makes wearing men's socks an effective method of overall shoe care, and of course, are barely seen so shouldn't affect your outfit or style in any way. For an even better no-show sock alternative if you're sure that you'll be opting for brown low-rise shoes (such as loafers), try out a pair of no-show socks like these: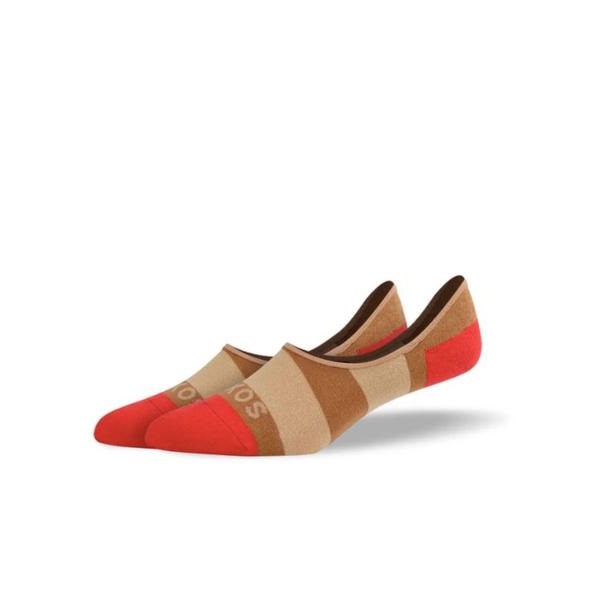 The brown stripes over the central portion of each sock are more likely to blend better with the similar-colored shoe that you're wearing. This means that even if the sock slightly peeks past where your shoe ends, it shouldn't be particularly noticeable and your look remains intact. If you enjoy this idea, you might also like to match your cool no-show socks with your skin tone to receive similar benefits!
Go Forth in Fashion!
After reading this short guide, we hope you're able to pick a tanned brown loafer from a dark leather brogue, and a dark grey formal shirt from a light t-shirt. Plus, you now know when and where each should be worn! The ultimate tip to pulling off a grey shirt with brown shoes, however, is to wear with confidence. After all, that's exactly how trends are set.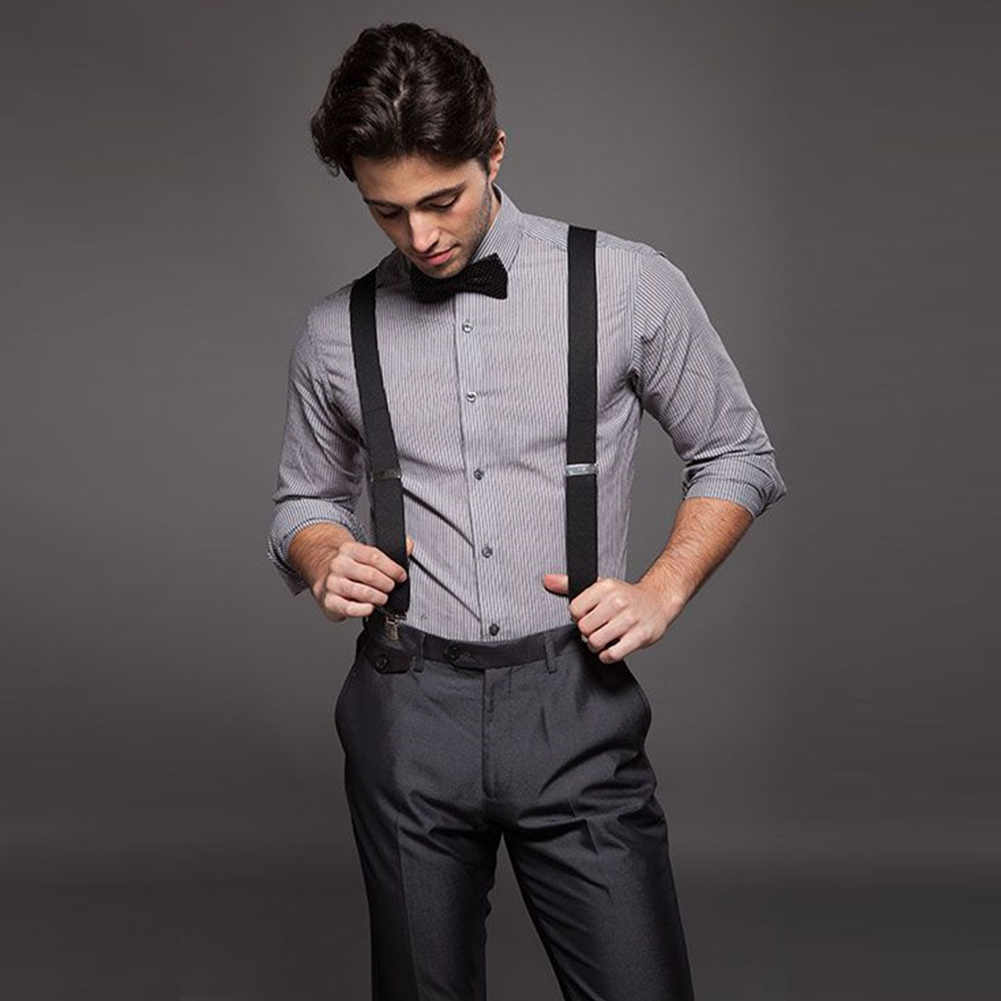 Perhaps you have specific event in mind to wear your grey shirt, brown shoe combination to, and would like some style guidance. Please refer to the table to get an idea of how formal, and which styles of both shoe and shirt would suit each occasion:
| | | | |
| --- | --- | --- | --- |
| Occasion | Shoe Type | Shirt Type | Why it works |
| Wedding | Image source: BoldSocietyShoes | Image source: classyruggedgents | A dark shoe keeps it formal and smart with this classic light grey three piece suit. This look is ideal for a wedding since you're keeping it classy without taking away the attention from the bride or groom. Lighter shoes would also work, especially if the wedding is outdoors or has a more 'natural' feel. |
| Work | Image source: BoldSocietyShoes | Image source: _mariusschneider_ | The shade of grey in this shirt is quite neutral and likely to blend in well with your work environment. Plus, although the chosen brown shoes have a slight accent of blue, these pieces suit each other in being non-distracting whilst still looking suave in the office. |
| First Date | Image source: BoldSocietyShoes | Image source: 70sgroove | If you're going on a date, a relaxed outfit to reflect your personality is a must. Here, we've paired some brown double monks (with a green accent) with a casual grey sweater. The shoes have a little flair and can be a great conversation starter to break the ice, whilst your grey shirt is unassuming and humble, perfect for a carefree setting. |
If you're still asking yourself about how can you wear brown shoes with a grey shirt, you might be able to find answers:
On Instagram (using the hashtags we've already suggested, or by finding your own popular tags)
On Pinterest (the search engine exclusively works with images and videos so help you find your vision)
On the web (there are thousands of style magazines and sites which should help you decide what to wear and how to wear it- just explore a search engine using the keywords you'd like to focus on!)
Or simply by trying out different looks on your own body shape and seeing what works for you!
Get Access to Exclusive Deals
Subscribe for free to get exclusive deals in your inbox. 100% privacy