How to Keep No Show Socks From Slipping off the Heel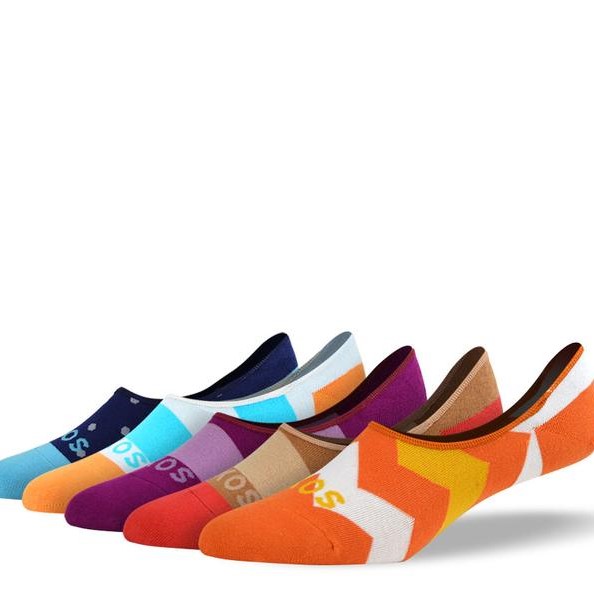 No show socks may be one of the best inventions of the 20th century (when it comes to socks, anyway). They're about an inch shorter than ankle socks and reach part way up your foot, designed to be invisible under your shoe. If they're always slipping off your heel and you're constantly pulling them up, that sort of defeats the genius of them in the first place. There isn't a point of keeping no show socks out of sight if you can't also keep them out of mind.
With our tried and true tips in this guide, you'll have no problem keeping no show socks where they belong: snugly fitted to your feet and out of sight.
How to Keep Ankle Socks From Slipping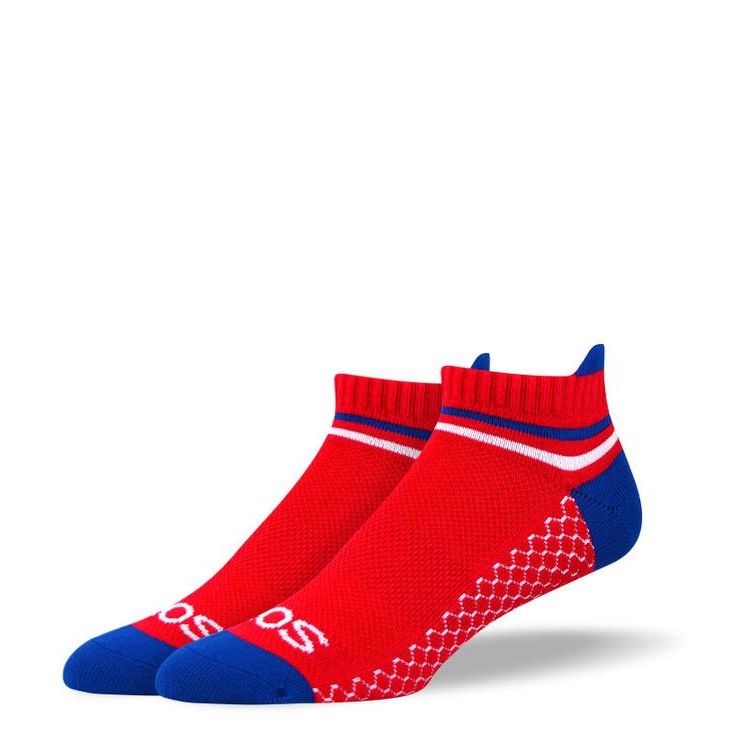 The first thing you need to do to keep your no show socks and ankle socks from slipping is to figure out why they're slipping. Once you get to the bottom of this mystery, you're more than halfway to solving it.
When no show socks slip, it's typically due to one of these issues:
The sock is not the size you require. If it's too big, it'll slip off your heel and bunch under your sole. If the sock is too small, it won't remain snug over your heel.
The sock is not appropriate for the shoe you are wearing. You wouldn't wear fuzzy woolen socks with pumps or silky liner socks with runners. You need to give the same level of foresight to the no show sock you choose to wear.
The no show sock isn't providing your foot enough coverage. When a sock is too low, this leads to increased friction and will cause your sock to slip and bunch.
The socks have reached their natural end. As no show socks age, their elasticity gradually breaks down and they are no longer as snug as required to stay in place. There's no need to throw them out though, as there are plenty of ways you can repurpose old socks.
Why the Right Sock Type Matters
When approaching how to keep no show socks from slipping, there are two considerations to keep in mind: which type of shoe you're wearing and the activity you'll be undertaking. By choosing the best sock to wear in the situation at hand, you'll be proactive at keeping your no show socks from slipping.
No Show Socks For Dress Shoes
Wearing a fancier shoe like heels or flats, requires a no show sock to be thin, smooth and tightly fitted to your foot. Same goes for men's dress shoes like monks, brogues, wingtips, etc. This allows the sock to skim lightly against the shoe interior rather than rub and create friction. When it comes to no show socks, friction is not your friend. By preventing socks from chafing your shoe interior, you'll also keep your no show socks from slipping down.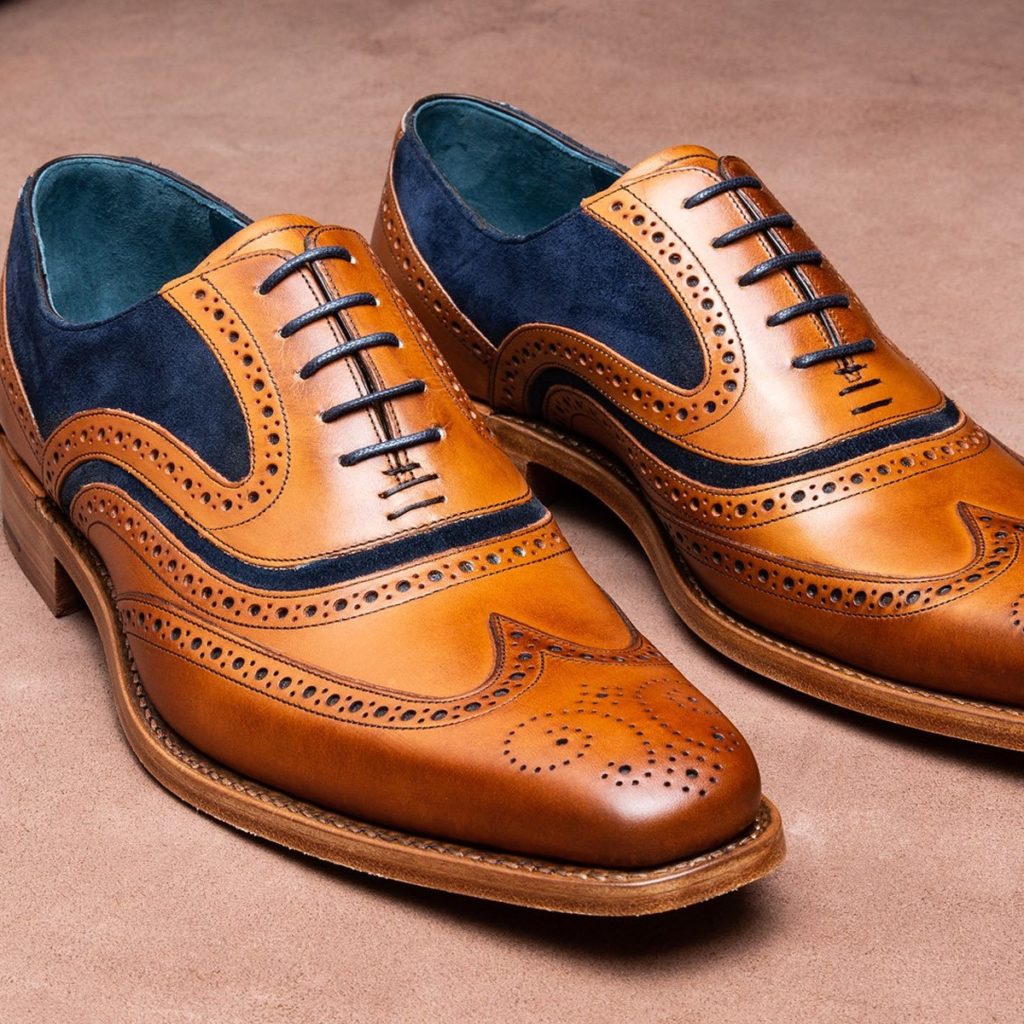 No Show Socks For Casual Shoes
If your footwear is more casual like a loafer, slip-on, or sneaker, be sure to choose a no show sock that is sturdy enough to fit the shoe type. You'll want a sock that's thick enough to grip the shoe interior while remaining tightly fitted to your foot. Proper grip between shoe and sock is key for how to keep no show socks from slipping.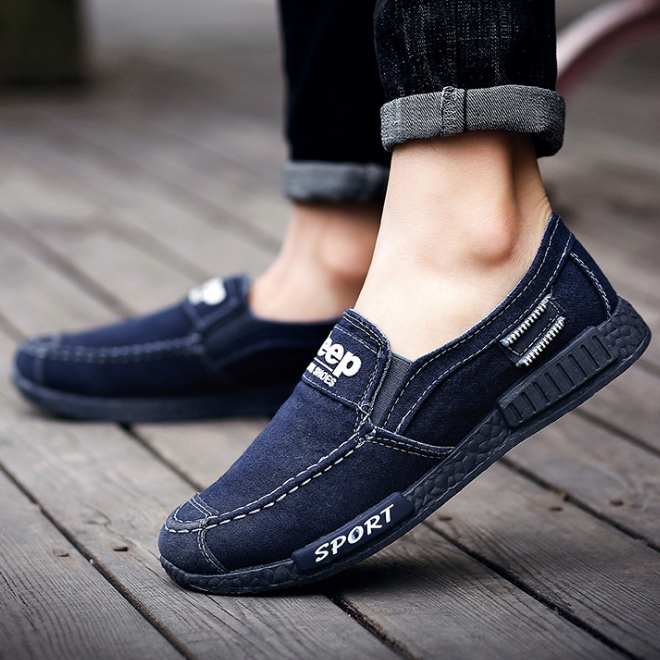 No Show Socks For Running Shoes
When an individual puts on a pair of running shoes, chances are they'll be taking part in an athletic activity. Whether you're working out at the gym or going for a run, you'll want to make sure your no show socks are snug and comfortable, yet strong enough to hold up to whatever you have planned.
| | | | |
| --- | --- | --- | --- |
| | Dress Shoes | Casual Shoes | Running Shoes |
| Type of No Show Sock | Thin and silky no show ankle or liner socks | Medium thickness with a tight fit | Thin to medium thickness with a snug fit |
| Sock Material | Nylon/polyester based | Cotton/polyester blend with silicone backing | Cotton based with arch support and/or rubber grips |
Sock Size
Size matters when it comes to how to keep no show socks from slipping. Especially when it comes to no show socks and the issue of slippage. No shows, like most socks, often come in one-size-fits-all packaging. This can be misleading and result in individuals wearing the wrong size without even realizing it.
No show socks that are too small won't have your heel in the right place and will most likely end up slipping down and bunching around your toes. Socks too large will sag and slip off inside your shoe.
If your no show sock isn't staying put, consider ditching the one-size-fits-all style. Find a brand of no shows that offer more fitted and/or personalized sizes. If sizing is your issue, then this quick and easy fix will keep your no show socks from slipping.
Sock Quality
Quality is another important aspect of how to keep no show socks from slipping. A high quality no show sock contains highly elasticized material that stretches snugly over your foot. They're also less likely to lose shape after washing and wear.
No Show Sock Extras
Arch support: quality ankle socks and no show socks feature targeted compression zones to keep no show socks from slipping
Deep heel pocket with 5-point stitch: both of these aid in ensuring socks fit your feet to avoid slippage
Anti-slip grips: some no show socks include silicone or rubber on the sock soles or inner edges to keep them properly anchored
A popular life for how to keep no show socks from slipping is styling them into sling backs. Here's how: using scissors, snip a hole at the sock's heel. When wearing the sock, ensure the hole is over your heel and the top of the strap sits slightly above.
While a great temporary fix, this DIY non-slip no show sock can result in blisters and may fray after washing.
Sock Grips
No show socks often come with attached silicone or rubber on the bottoms. These not only keep you from slipping on a polished floor in your stocking feet, but they can also safeguard from sock bunching and slipping. The grips anchor the socks to the sole of your shoe, and that's another way of solving how to keep no show socks from slipping.
If you've already bought a whole whack of gripless no show socks, never fear. You can easily add DYI grips to all your favorite pairs.
How to Keep No Show Socks From Slipping With DYI Methods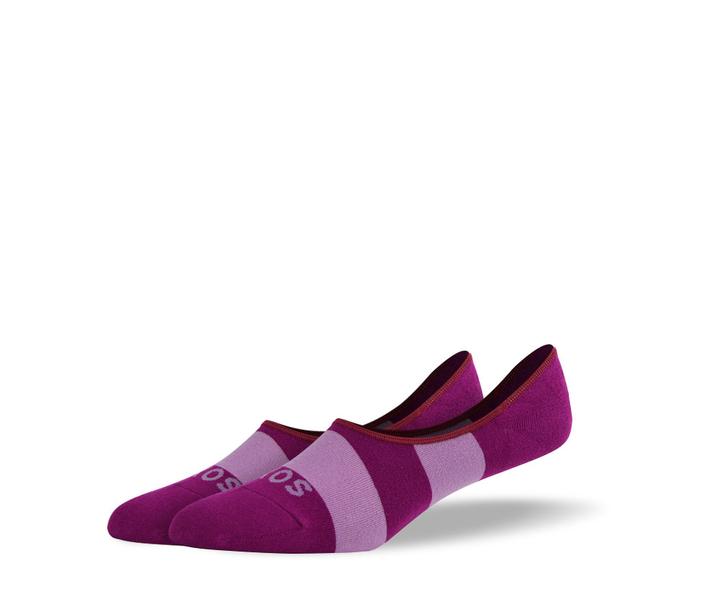 DIY No Show Sock Grips
Materials Needed
Where to Find Materials
Process
Hot Glue Grips
Hot glue
Hot glue gun
Craft store
Add a dab of hot glue to the outer heel of the no show sock. Allow to dry before taking them for a test-walk.
Plastic Dip Dots
1 can of plastic dip
Cotton swab
Hardware store
Dip a cotton swab into the mixture and dab dots onto the outer sock bottom. Let dry before washing or wearing.
Non Skid Bottoms
Non skid backing for rugs
Small paint brush
Hardware or carpeting store
Using a small paint brush, lightly coat the bottom of your no show sock with non skid backing. Once dry, add a second coat and allow it to fully dry.
Puffy Paint Grips
Puffy fabric paint
Craft store
Apply as little or as much as you prefer to your sock bottoms for additional grip.
Rug Padding
1 sheet of non slip indoor rug padding
ScissorsFabric glue

Hardware or carpeting store
Trace the amount you want for your sock bottoms, then cut out and attach to socks with fabric glue. Or simply line shoe bottoms with padding to make them non slip.
Silicone Dabs
1 tube of silicone sealant
Hardware store
Squeeze out a few drops and dab strategically onto the bottoms of socks. Allow to dry.
Caring for No Show Socks
Like all clothing, how you treat no show socks can make a difference in how long they last. As they age, no show socks gradually lose the elasticity they were born with. As a result, they will eventually lose their ability to stay in place on your feet as they are meant to.
There are a few things you, as the no show sock owner, can do to keep them looking, feeling and most importantly, behaving like new.
Wash no show and ankle socks inside out
Hand wash socks instead of using a washing machine
Allow no show socks to air dry
How to Wash No Show Socks in a Washing Machine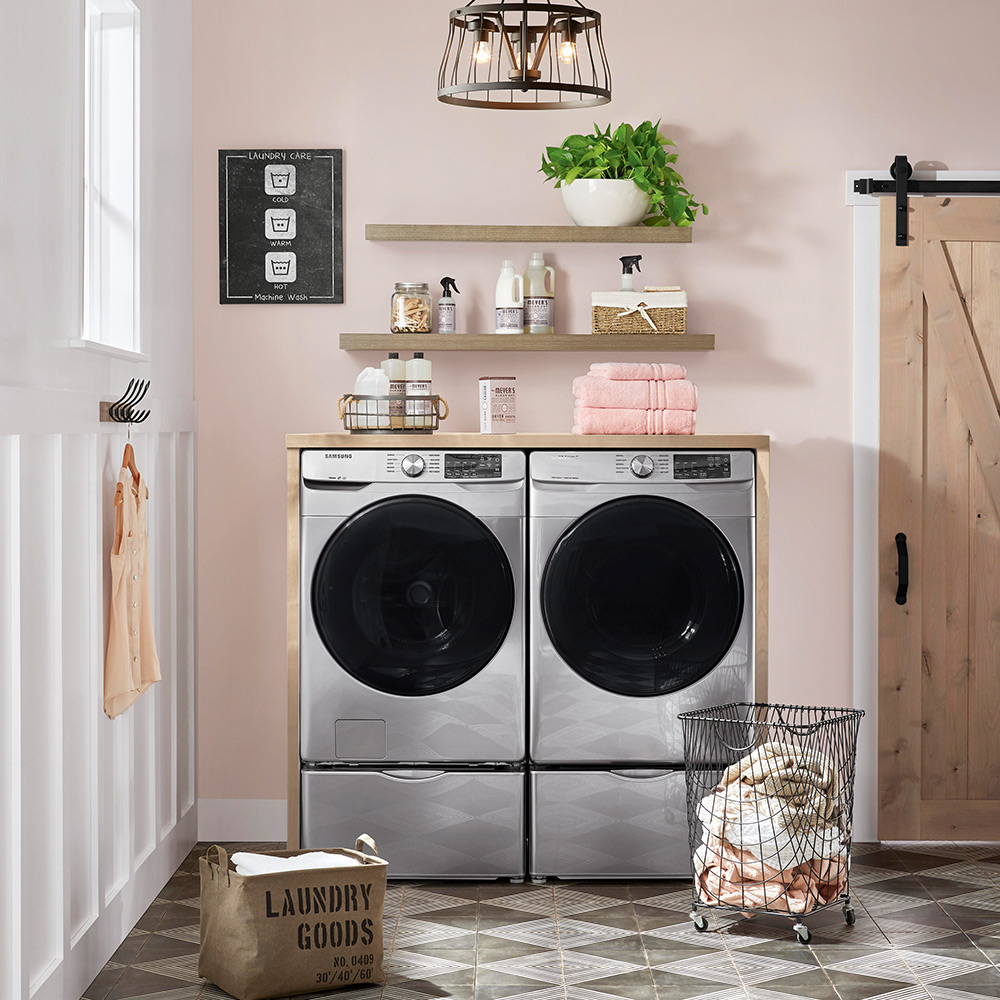 Tossing your socks into a washing machine may seem like a no-brainer. But there are proper washing methods for how to keep no show socks from slipping, because you want to keep them snug and tight fitting for as long as possible. Consider these tips when machine washing your no show socks:
Always flip no show socks inside out before washing. This keeps them lint-free and rids them of bacteria. It's also gentler on any attached grips.
Use mild laundry detergent.
Wash on a cold and gentle laundry cycle. This will safeguard the no shows from snags, runs and becoming misshapen.
You may want to consider washing no show socks inside a mesh laundry bag. This will not only keep them from getting lost during laundry day, but it will also mean a gentler wash. If you don't own a laundry bag, make your own using an old pair of pantyhose or a loosely knit clothing item.
How to Hand Wash No Show Socks
Hand washing no show socks takes a bit more time, but it will make them last longer than if you simply toss them into a washing machine. Here's how:
Fill a sink with cold water
Use a mild laundry detergent or dish soap in a pinch
Turn no show socks inside out – this will ensure a thorough cleaning as well as reducing the amount of wear and tear during the wash
Soak socks for at least 5 minutes – longer if required
Swish the no show socks around in the soapy water to be sure they are thoroughly cleaned
Rinse socks under cold running water
Be aware that scrubbing, wringing and/or twisting socks can result in damage and lead to sock slippage.
How to Air Dry No Show Socks
Air drying as opposed to machine drying clothing is always the more beneficial way to go, not to mention environmentally friendly. This natural drying method is the least harsh on clothes, including no show socks. Air drying will definitely extend the lives of your no show socks. Here's the best method to follow:
Lay wet no show socks down on a clean towel and roll up tightly
Press down on the towel to remove excess water
Hang no show socks on a clothesline or over a shower rod to fully dry
If you don't have the time or inclination to air dry your no shows, then consider using a mesh laundry bag and drying them on a gentle and low-heat setting in your dryer.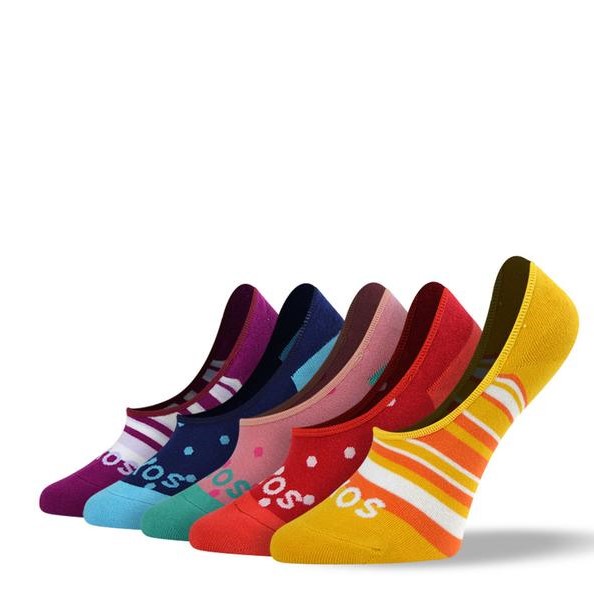 When all is said and done, no one has to stand for no show socks that keep slipping. The tips we provided will guide you in how to keep no show socks from slipping. Follow our advice and your no show socks are sure to remain in place!
Get Access to Exclusive Deals
Subscribe for free to get exclusive deals in your inbox. 100% privacy