How to Wear a Beanie – A Style Guide
How To Wear a Beanie Without Looking Like a High-School Skateboarder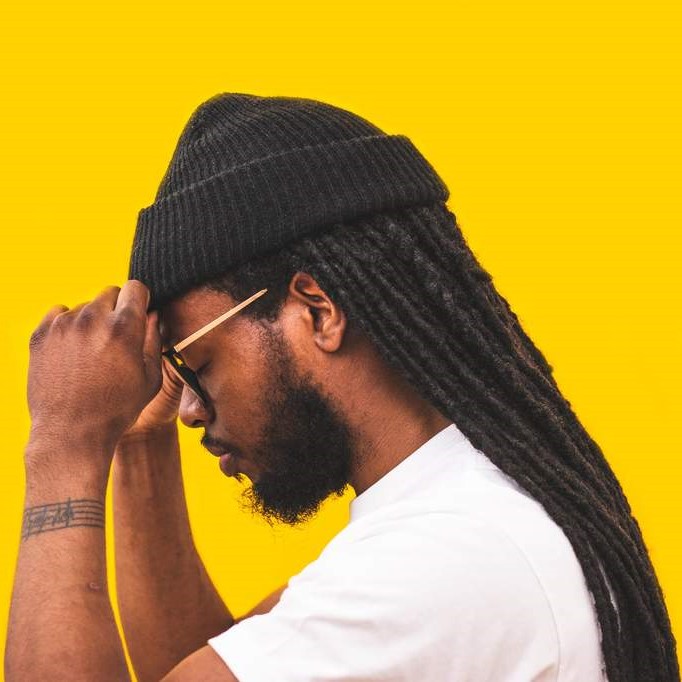 The cold weather is upon us, and with it come not only low temperatures but also lots of rain, snow, and unforgivable wind. We are still all getting excited for the winter, and the winter holidays. And we are ready to switch our summer wardrobe of t-shirts, light jackets, and loafers with the winter wardrobe of sweaters, boots, and coats. 
Picture yourself unpacking the winter clothes, rediscovering and falling in love again with your favorite pieces, while swearing at the same time that you will mix and match more this year to use more your not-so-favorite clothes. You are checking out your collection of cozy sweaters and cardigans; your wool coats and shearlings that protected you against the wind and rain; your classic laced-up boots and Chelsea boots that protect your feet against frostbite and snow; your soft and warm scarves and gloves that not only warm you up but also made you look more stylish. And then, at the bottom of the box, you find a lost, almost new-looking knit material. It's black and soft and upon closer inspection, you realized what it is – the beanie!
You bought it a few years ago during a terrible snowstorm, and you were so happy to have your head and ears covered, warm, and dry. But as soon as you get home, you glance at yourself in the mirror and are shocked. Sure, the beanie has been protecting you and saved your ears from freezing, but it also made you look like a child and not a grown-up man. You took it off, let it dry, and never wore it again.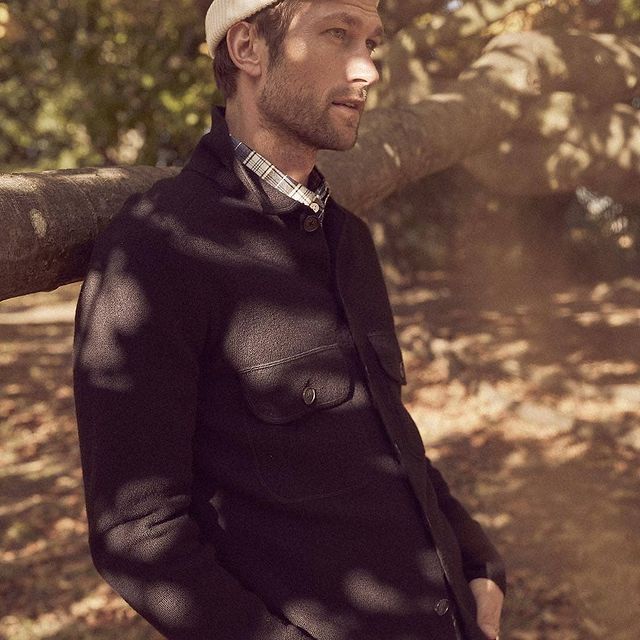 Image source: fashionbeanscom
Since then, the coming of the winter season has been met with mixed feelings – excitement for all the winter holidays coming up mixed with dread for the unforgivable cold weather. You still try out the beanie, from time to time, to see if it gets better, but it is just not working for you.
You have given up and have decided that from now on, you are meant to simply freeze your ears off every winter. But what if we told you that it doesn't have to be like that? That there are ways for you to actually enjoy winter? That you do not have to go through (frozen) hell in sub-zero degrees?
Keep reading to learn:
More about the evolution of beanies
How to find the perfect beanie for your face and hairstyle
How to style the beanie according to the occasion
How to match the beanie to your outfit and other accessories
The evolution of the beanie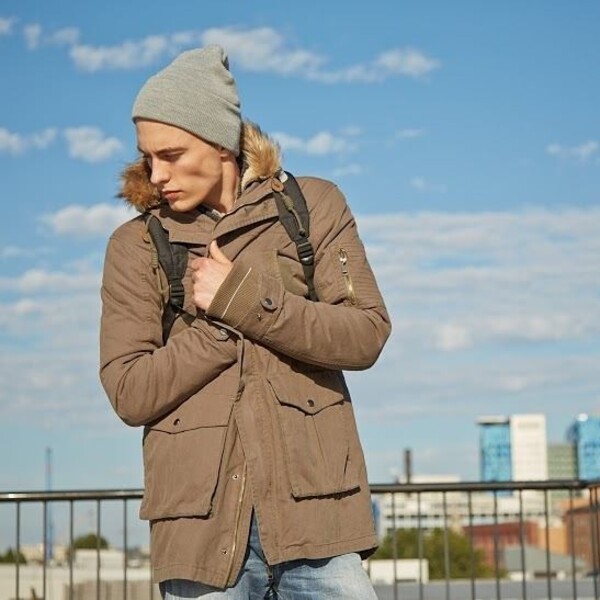 Image source: idle
The beanie-style hat was born in Wales, in the United Kingdom, more than 500 years ago, and was known as a Monmouth cap, associated with the town of Monmouth. They were worn by sailors, soldiers and later, settlers going to America.
The modern beanie started in the United States at the beginning of the 20th century. The origin of the word comes from 'bean', slang for 'head'. They were first worn by college students, and then by blue-collar workers, as the beanies were keeping them warm and kept the hair out of the way.
In recent decades, the beanie has gained some popularity among men as a fashion statement and not just a necessity, especially with the rise of the hipster and alternative clothing styles. More and more men are now flocking to get their hands on beanie of various shapes and colors, and are not only wearing them with casual or sporty outfits but even with formal attires. It is not uncommon now to see someone wearing a suit, dress shoes, and a coat while sporting a beanie. It is a very practical and stylish accessory that can be part of your daily outfits too.
Worried that no matter what beanie you choose, they will all look the same? Feeling out of inspiration and motivation to go beanie shopping? Worry not, for that we have gathered for you lots of tips, tricks, and inspiration so that you can rock tons of cool beanies this coming winter.
What types of beanies can you get?
Beanies for grown-up men go beyond your childhood beanie that you would stuff your head into before going to play in the snow. There are so many styles that you can wear with virtually any outfit. Before continuing further and helping you find the dream beanie, let us have a look at what main types of beanies are out there
Traditional beanie
Fisherman
Bobble beanie
Slouchy beanie
Beanie with a brim
The traditional beanie is the simplest, most plain-looking beanie. If usually has a cuff and it is thin, and it can be made of cotton or knitted with thin wool.
The fisherman beanie is a winter must-have accessory and, as the name suggests, was first worn by fishermen, but also hunters, in the 18th century, to be protected against weather outdoors. The fisherman beanie is usually made of fleece or cotton and it is thicker than a traditional beanie.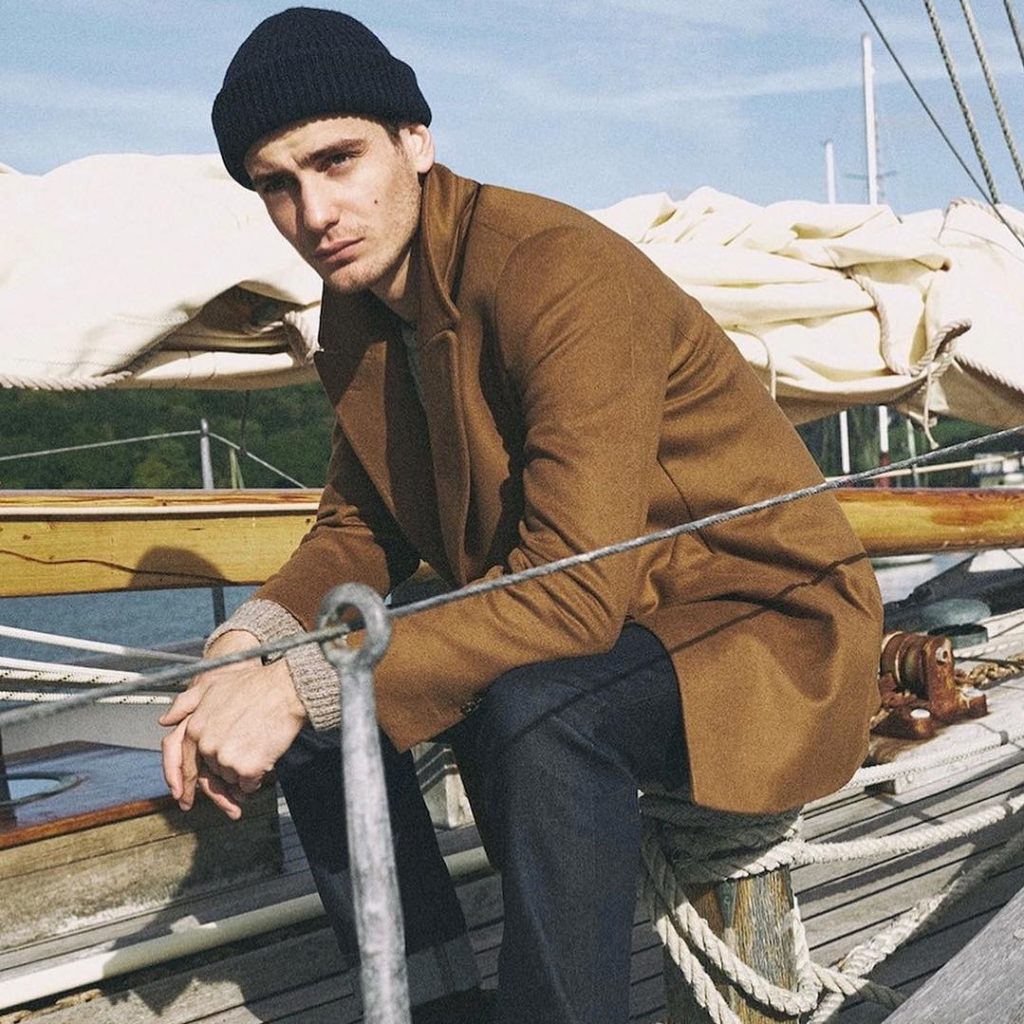 Image source: fashionbeanscom
The bobble beanie may seem childish at first glance, but it should not be dismissed yet. The pom-pom may not be fit for a grown man, but the origins of it may surprise you. In the military, across the centuries, soldiers would wear helmets with pompoms as part of their uniforms, to differentiate between different regiments. Not so childish now, is it? When looking for a bobble beanie, be careful to not pick an oversized pom-pom or a too-small one.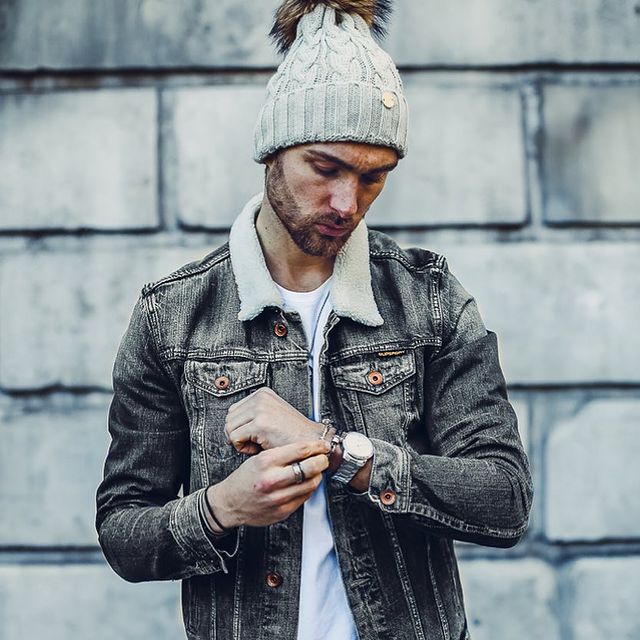 Image source: henryjwade
Slouchy beanies are mostly associated with hipster outfits and have risen to popularity in the past decade. They are associated with a relaxed, chill vibe and have been widely embraced. The slouchy beanie can be rather tricky to wear, as it stays on the fine line between looking hipster cool and looking ridiculous.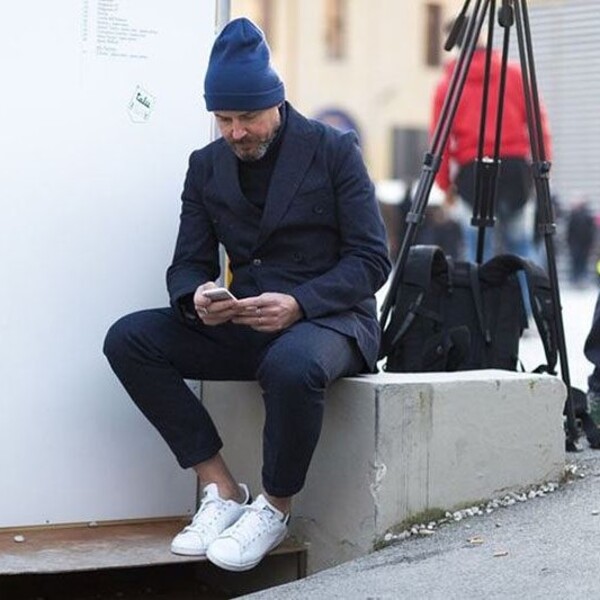 Image source: idle
While we do not advocate for wearing a beanie with a brim – brims are meant only on caps – we are briefly mentioning them because they just exist out there.
Now that we had a look at different styles of beanies you may think that none of them will suit you. But fear not, for that we guaranteed there is a beanie suited for you.
How to choose a beanie based on the shape of your face
First of all, let's start by analyzing the shape of your face. If you have more of a round or square face, go for a plain beanie; wear it so that it is not covering your whole forehead and ears, so that your face gets elongated. Should you have prominent features, try to wear the beanie the same way – otherwise, you would attract attention where you want it the least. If your face shape is more oval, you could potentially wear any style of beanie, especially cuffed ones.
How to wear a beanie with any hairstyle – long hair, short hair, no hair?
Now that you have figured out the shape of your face, let's have a look at your hairstyle. Choosing the right beanie depends not only on the length of your locks but also their texture. You are looking for a beanie that not only keeps you warm but also complement your outfit and make you look good. You wouldn't want the beanie to overpower everything and make your head look big while your face looks smaller than it is. No matter how you choose to style your hair, there is a beanie for you
Long hair
Curly hair
Short hair
Bald/shaved head
Facial hair
Beanie tips for long hair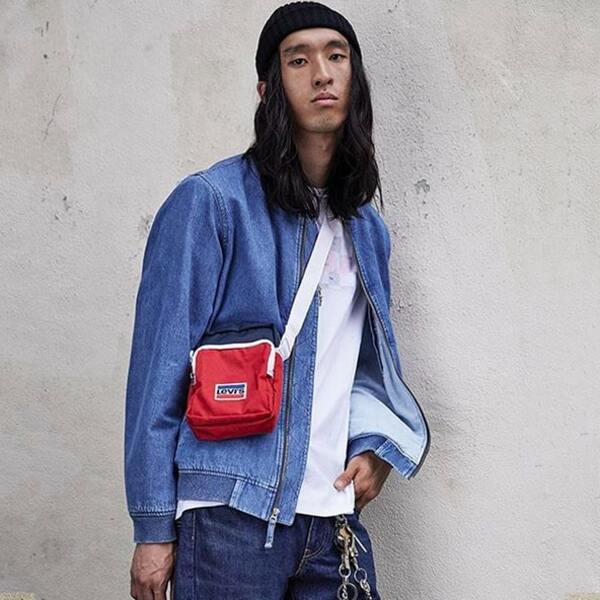 Image source: idle
Long hair is becoming super trendy among men; and just like women's hair, it gets more damaged in the cold winter weather. Beanies can not only protect your luscious locks but also hide a bad hair day. The best way to wear your beanie if you have long hair is to go for an uncuffed beanie that you can pull down halfway on your forehead. Don't hide all your hair inside the beanie, but rather let it come out for the sides to frame your face.
Beanie tips for curly hair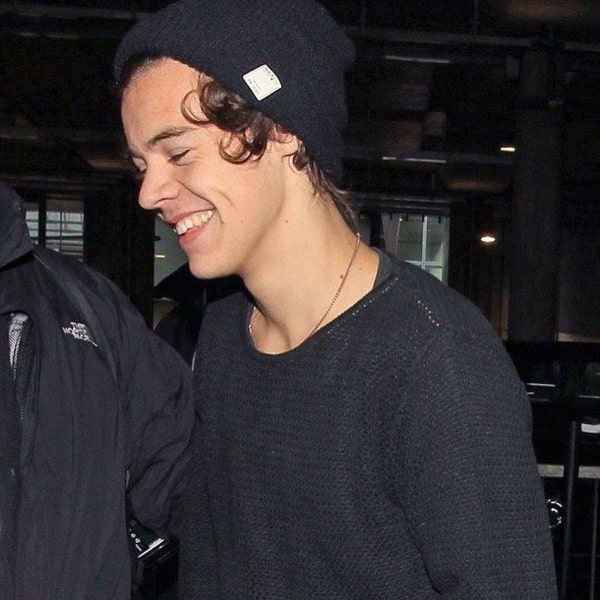 Image source: soft.harryy
If you were blessed with curly hair, you should rock a beanie this cold season! Similarly to long hair, do not pack all your hair inside the beanie, but rather let the hair out to the sides and/or around the forehead, to frame your face. To avoid a bulky looking beanie, go for a loose-fitting cuffed beanie.
Beanie tips for short hair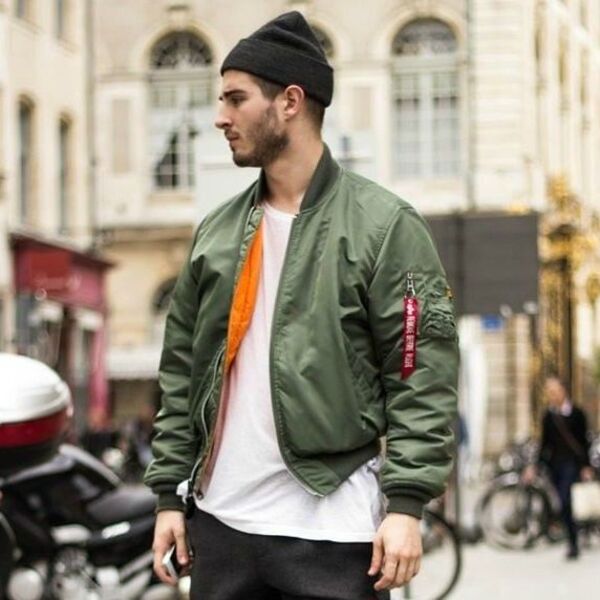 Image source: idle
If you are not a fan of long hair, and your hair is not curly, or you just prefer to keep it short, go for a tight-fitting, thin beanie, perhaps even one with a pom-pom. Avoid chunky knitted beanies or loose-fitting ones – as you do not have locks of hair to frame your face, the beanie can look like it's swallowing your head and it may not be a good look.
Beanie tips for a bald or shaved head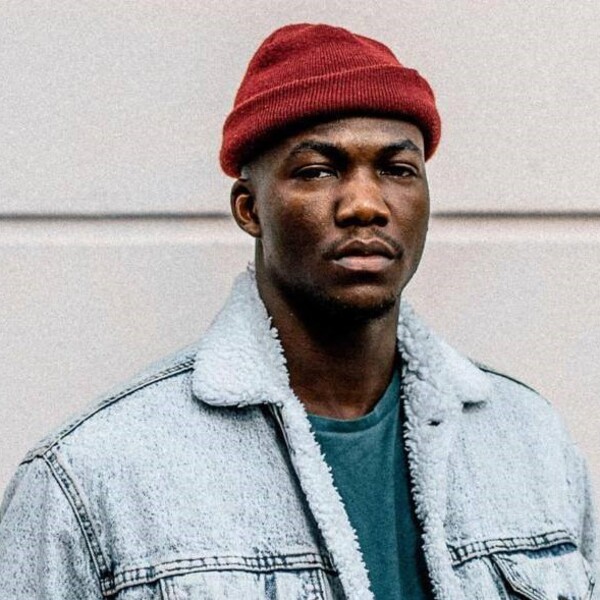 Image source: idle
The most popular beanie among men who are bald, have a shaved head or very short hair, is the fisherman beanie. Because they are meant to keep your head warm, the fisherman beanies are perfect.
Beanie tips for facial hair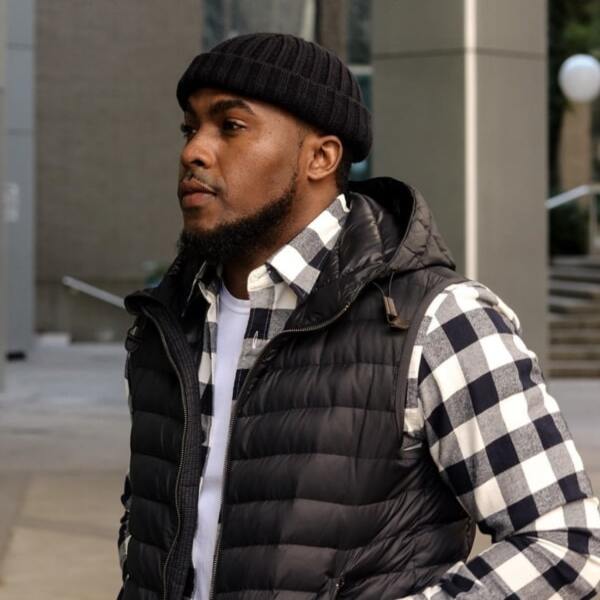 Image source: datmoda
If you are rocking a beard and/or mustache, you could get away with virtually any beanie, as your face is already nicely framed by facial hair. Anything from beanies with or without a cuff, loose or tight – as long as they match the shape of your face and the rest of the outfit, you are good to go.
How to style a beanie according to the occasion
It is pretty obvious that you should not wear a beanie while going to black-tie events, no matter how cold the weather it. In such situations, splurge for a taxi to pick you up and drop you off when going and coming. However, in all the other situations, you can get away with wearing a beanie.
In the office
With a casual outfit
Streetwear style
How to wear a beanie in the office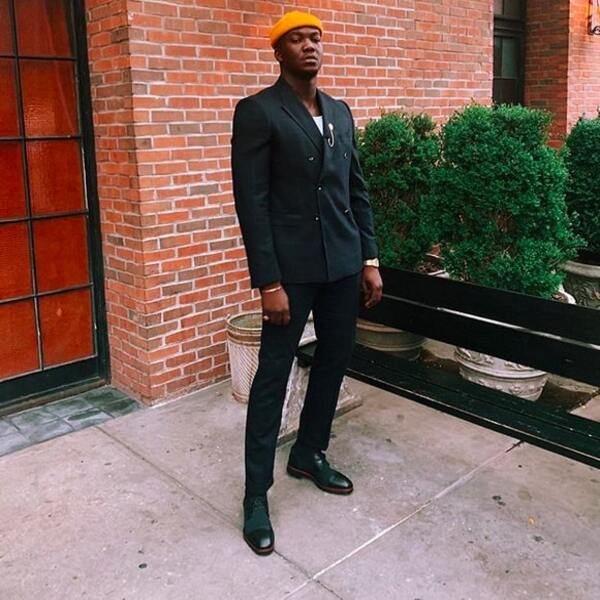 Image source: mrjacobbanks
We have already mentioned that a beanie can be worn with more formal, business outfits. And this is especially worn by those who are commuting to work and have to stand in the cold weather in bus or train stations. While you would not enter the board meeting with a beanie on, you can definitely wear it on your way to work. Your best friend pair – the beanie and the winter coat – will keep you dry and warm even when you are wearing a suit and a crisp white tie. Style your white shirt with charcoal pants and brown Oxford boots and you will be looking sharp. The best beanies, in this case, are thin, tight-fitting beanies, with or without a cuff.
How to wear a beanie with a casual outfit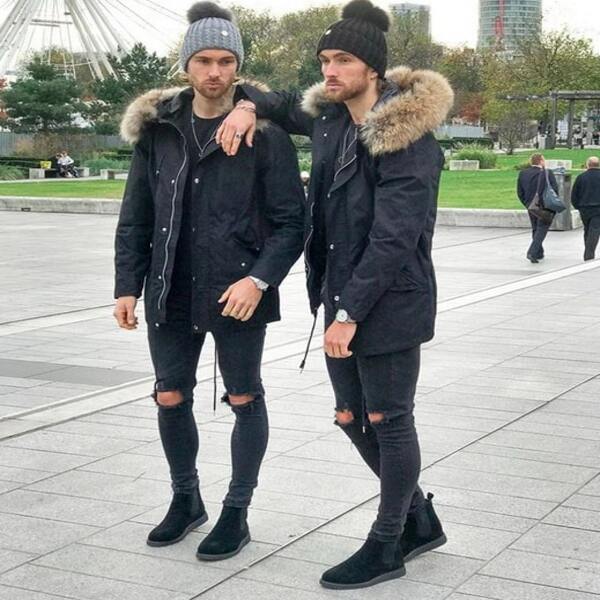 Image source: henryjwade
When you are wearing a casual outfit, you can go for thicker and looser beanies, and even let them slouch a bit. If you're wondering what to wear on a first date, opt for jeans, with a knit sweater, shearling coat, lace-up boots, and a cuffed beanie.
How to wear a beanie streetwear style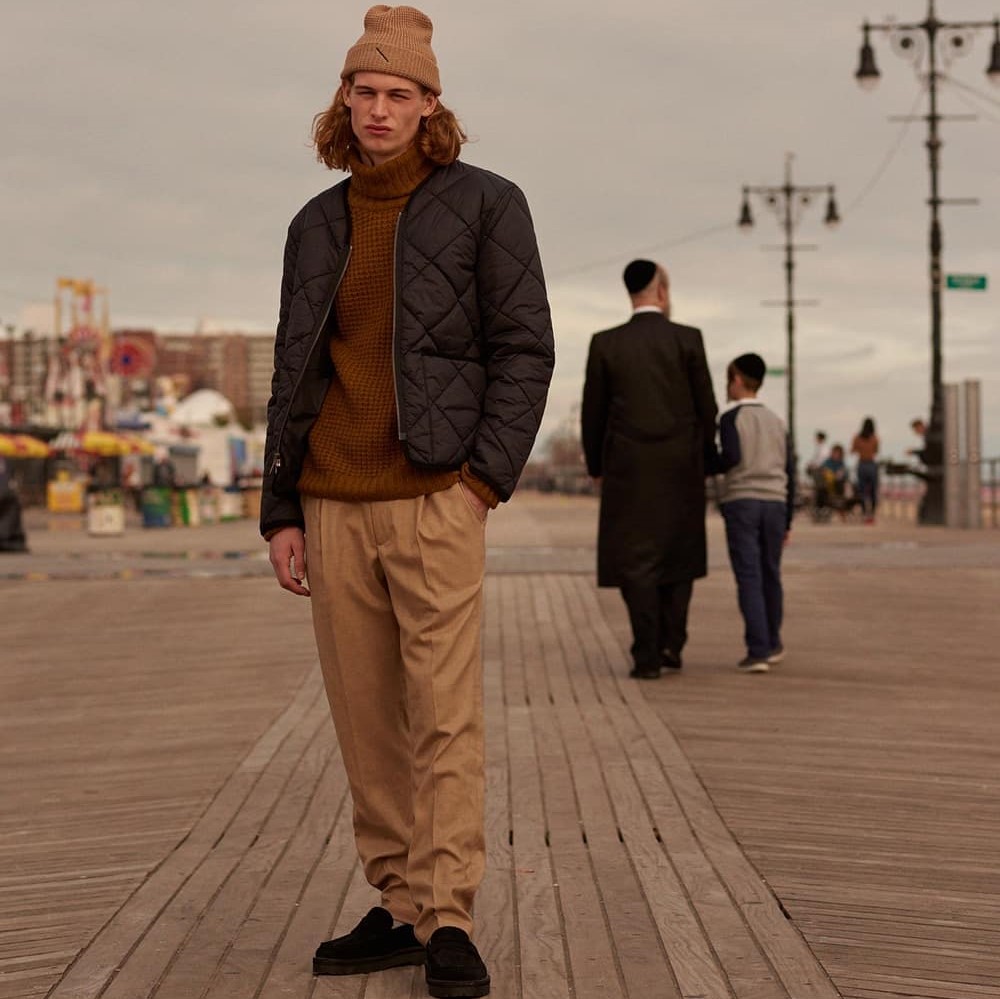 Image source: idle
Streetwear is at the crossroads of sporty and casual, where you can go for any beanie that you like and that suits you. In Fall, when you're looking for something to wear in 60 degree weather, wear your winter denim jacket with a knit sweater, jeans, Chukka boots, a thin slouchy beanie, and aviator glasses. Wondering what to wear to a concert? Wear the same slouchy beanie and aviator sunglasses combo with a layered outfit – shirt, jumper, and bomber jacket. In winter, wear your parka over your favorite jumper, with khaki pants, black lace-up boots (instead of Chukka boots)and a warm fisherman beanie instead of a thin slouch one.
How the best-dressed guys shop for beanies?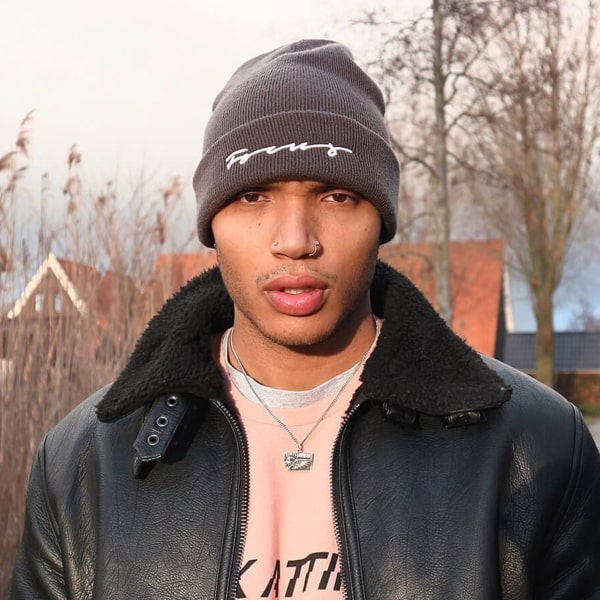 Image source: focussportsapparel
When you are going shopping for a new beanie (or beanies) make sure to wear the outfit that you want to wear the beanie with or at least the same style. That is, if you are looking for a sleek beanie to go with your office wear, then go shopping at least with the coat that you would wear when going to work. If you are looking for a streetwear style beanie, wear your bomber or denim jacket, on top of a knit sweater. If you are looking for a casual, less sporty beanie, wear your camel coat or shearling, as well as the Chelsea or Chukka boots, to make sure the beanie you are purchasing fits your entire outfit.
Before going shopping, keep this table at hand for inspiration and guidance.
| | |
| --- | --- |
| Style | Beanie Style |
| Formal | Traditional cuffed beanie (thin material) |
| Casual | Traditional (cuffed or not cuffed beanie) or fisherman beanie |
| Streetwear / Sporty | Slouchy or fisherman beanie |
Complete your outfit this cold season with appropriate accessories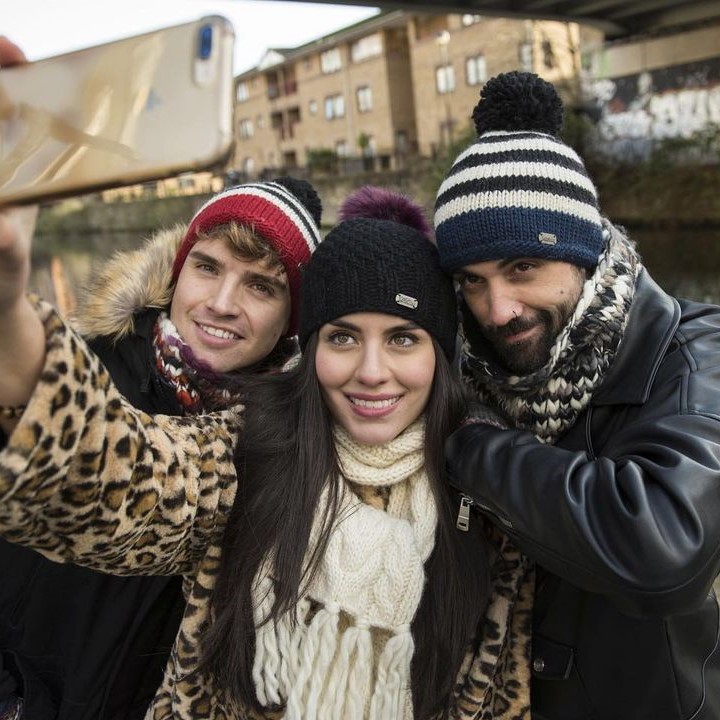 Image source: bjorkqvist.shop
Fall and Winter are a wonderful time of the year when we have the chance to wear some cool ad weather-specific accessories, that other months in the year don't allow us. It's the time not only for the sweaters and coats to shine but also for scarves, gloves, sunglasses, boots, and even socks!
Scarves
Gloves
Sunglasses
Shoes
Socks
Scarves are winter accessories that everybody going through winter has at least one. From the youngest to the eldest, men and women, everybody is donning a scarf as soon as the weather gets chilly. Scarves come in many shapes, sizes, lengths, materials, and colors – chances are that you have several of them you rotate throughout Fall and Winter. Be it plaid wool or black knit scarf, it is always there for you to keep you warm. Wear your all-black formal outfit with a stylish dark grey wool scarf in a Parisian knot. Or pair your winter camel coat with a tartan cashmere scarf for a luxe touch.
And while we are here talking about scarves, how can you match them best with the beanie and the rest of the outfit?
| | | | |
| --- | --- | --- | --- |
| Style | Type of jacket/coat | Type of beanie | Type of scarf |
| Formal | Long coat (camel, navy, black) | Traditional cuffed beanie | Thin long scarf, in neutral colors, plain or in classic patterns, and made of wool (not knit) |
| Casual | Shearling, bomber, long coat | Traditional (cuffed or not cuffed beanie) or fisherman beanie | Thin long scarf but more flexibility when it comes to colors, patterns, and materials (wool, poly-blends, cotton, knit) |
| Streetwear / Sporty | Denim, bomber, parka | Slouchy or fisherman beanie | Long scarves, infinity scarves, chunky scarves, in any color, pattern or material, as long as they match the rest of the outfit |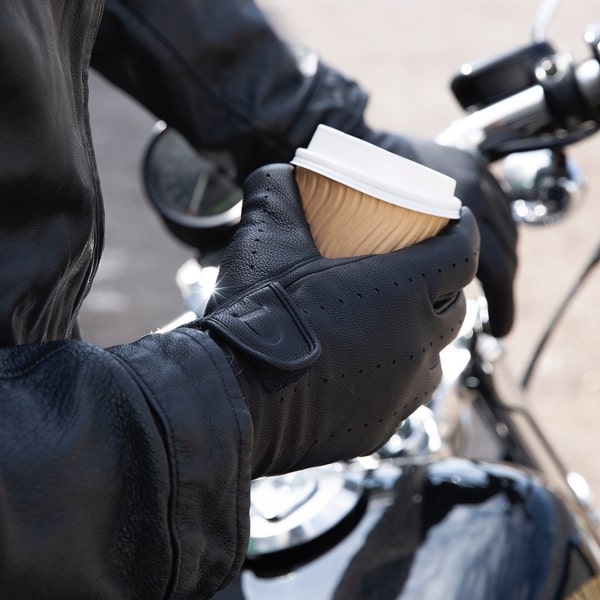 Image source: dentsgloves
Gloves are often underrated and many of us are surviving the cold months without them. But with so many models on the market, you have no excuse not to have at least one pair. Plus, there are many stylish touchscreen gloves available too, so that you can answer your phone without taking your gloves off. Go for a timeless pair of black leather gloves that will suit any outfit you own. For your sports outfits, go for fleece or wool gloves. For a bad boy attitude, add a pair of fingerless gloves – these are better suited in not so cold weather.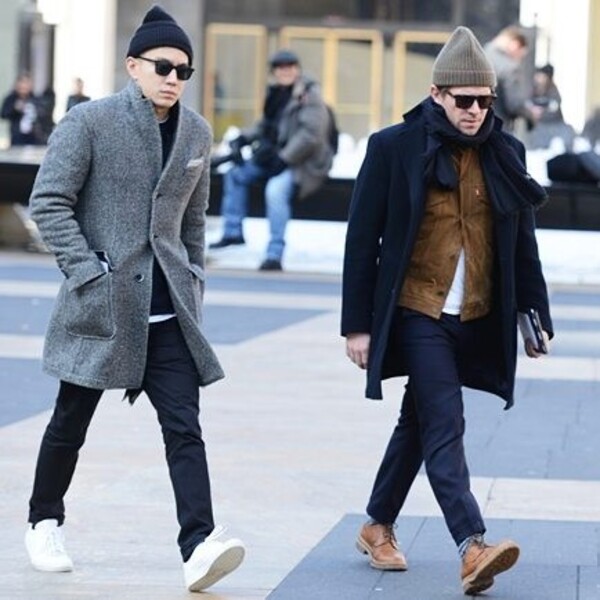 Image source: idle
Just because winter is coming, does not mean you can pack away your sunglasses. Did you know that the first eye gear to protect against the winter sun and wind was invented by Inuits? The sun does not go away during the cold months, and when it is snowing, the sun rays reflected on the snow can do some real damage on your skin and eyes. That is why you should keep sunglasses handy all year round. Plus, they can look super cool and stylish with a beanie – almost like a match made in heaven. The best sunglass styles that go with beanies are aviators and Ray-Bans.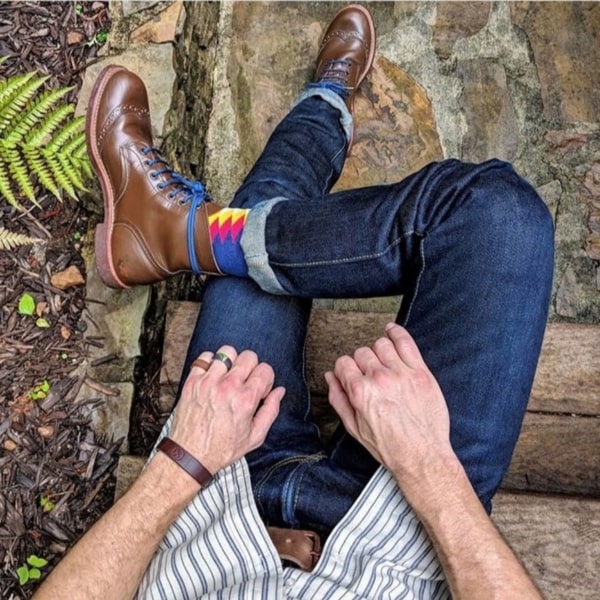 Image source: soxy
Some men are entering the cold season with the same sneakers and dress shoes that they have been wearing the previous months. This means you are damaging unnecessarily the warm weather shoes, plus you are not offering your feet the protection they need against the elements of nature. But it does not have to be this way! The cold season is your chance to try out new types of shoes, particularly boots. There are so many men's boots out there and to cater to all your needs! For office wear, pair your wool suit with black Chelsea boots or Oxford boots. For a casual or casual-chic vibe, Chukka boots are the way to go. As they are often made of suede, avoid wearing them on rainy or snowy weather, but in rather dry weather, to avoid your feet getting drenched, as well as damaging the boots. Boots that can also work with more casual office wear are brogue boots and for sporty outfits, go for lace-up boots.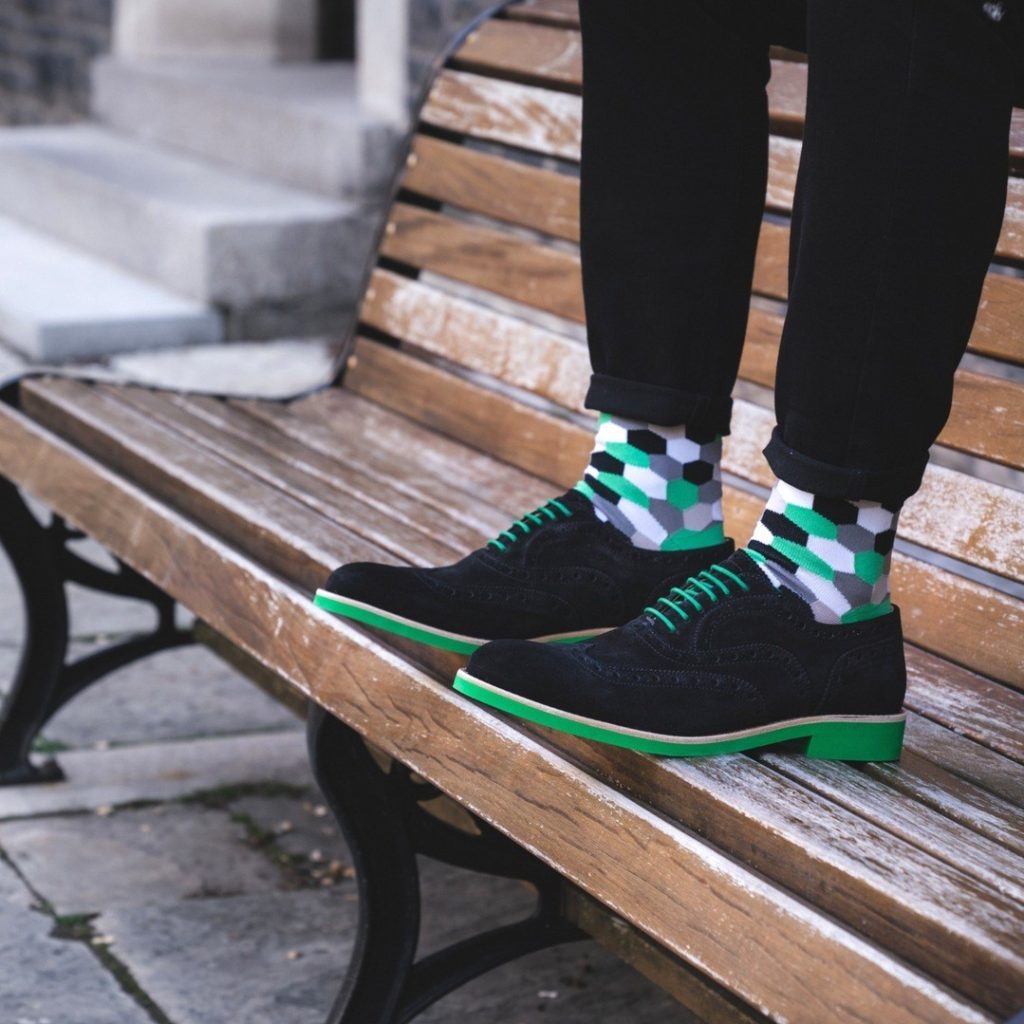 Image source: Soxy
Last but not least, socks are an important accessory, and especially in winter, when you need all the cold protection you can get.
Keep your feet warm with socks this cold season
Socks are an all year round accessory and also obviously needed in winter. While in warmer months you can wear thin cotton socks or even no socks, cold weather allows for thicker textured casual socks, as well as some Christmas socks for the upcoming parties.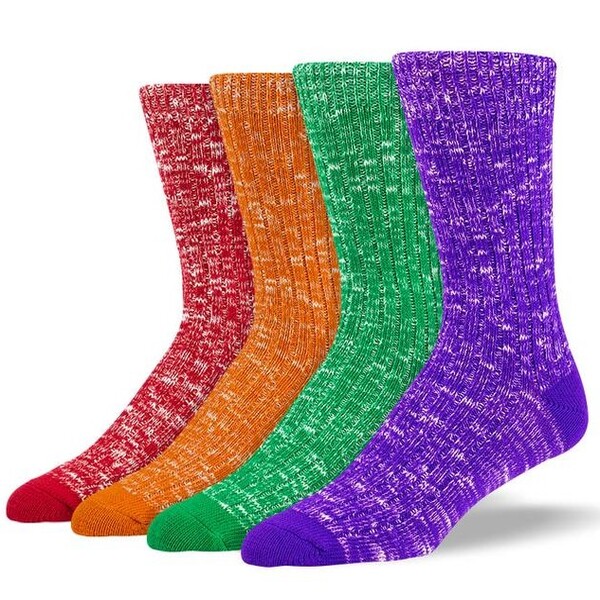 Image source: Soxy (Mens Casual Sock Bundle , Men's Holiday Bundle )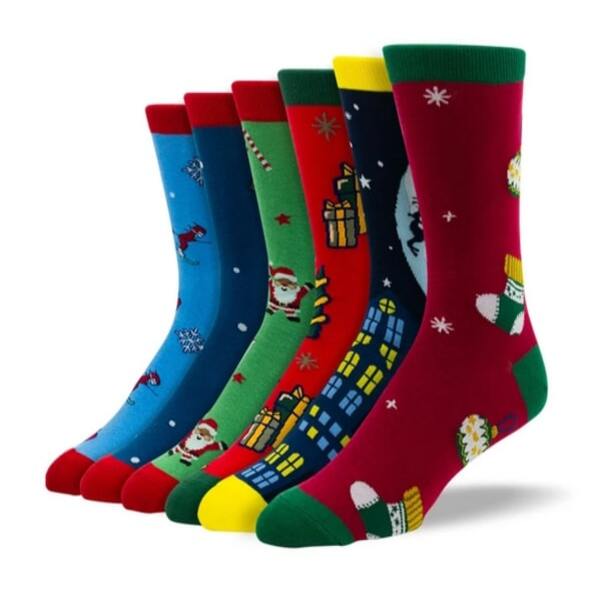 Show off your thick textured socks in winter by slightly tucking your chinos in them and wear them with laced-up boots. Be the star of your next office Christmas party by wearing your favorite jeans with novelty socks and Chukka boots.
No reason to say no to beanies anymore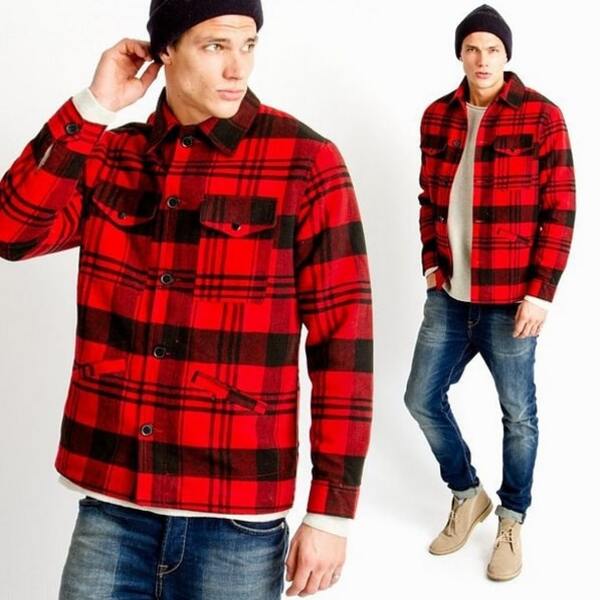 Image source: idle
Let's flashback to the beginning of this article, when you were having mixed feelings towards beanies, and even slightly terrified of wearing something that will make your head look unusually small or big. How are you feeling now towards beanies? We hope that you are finding them more stylish than you thought and that you are finding ways of integrating them into your wardrobe.
Before leaving you so you can shop for beanies, check out these key takeaways:
If wearing a slouchy beanie, do not let it droop too much or it would look ridiculous
Do not be afraid of wearing a bobble hat, as they can work with both casual and sporty outfits
Do not wear a beanie with a brim
Pair your beanie with sunglasses for extra style
Being stylish and being comfortable do not have to be opposites, but can actually go quite well together. And this applies in the case of beanies – once you have found the style that works best for your face and haircut, the world is your oyster. Feel free to experiment with various beanies worn with different styles of clothing, because your head deserves to be warm this winter.
Get Access to Exclusive Deals
Subscribe for free to get exclusive deals in your inbox. 100% privacy