How to Wear Cologne – A Style Guide
How to Wear Cologne – A Style Guide
Choosing a cologne that sticks to your skin and matches each occasion can be a difficult task, but we are here to help with that and also add a few tips to make you look good on a daily basis. 
If you like being the man who is noticed because of the intoxicating smell trail he leaves in the room, you're going to enjoy this read.
We believe that wearing a cologne is as important as any other accessory, maybe even more relevant if you consider that nobody wants to be known as the stinky one. Your scent says a lot about your personality, so if you wish to be on top of your game, you should carefully pick a few colognes to compose different looks for different occasions.
If you are considering a look upgrade you should also learn how to wear a vestand how to wear a tie besides learning how to wear cologne.
Read below a few topics we are going to cover in this article:
Category differences: eau de toilette vs. cologne vs. eau de parfum vs. parfum
How to buy colognes and men's favorite brands
Tips to match colognes, dress socks, and shoes
Common mistakes men make while applying cologne
How to make the cologne smell last
How to test the scents and apply cologne
How to store colognes
The difference between perfume, eau de parfum, eau de toilette, and cologne
Most people have no idea about how fragrances are created and this information can actually be very helpful when it comes to choosing the one that matches your skin, look, and occasion.
Fragrances are made of perfume oils, which are a mix of raw materials. The materials can either be synthetic or natural, and they are mixed with a solvent, usually alcohol, to dilute the scent and preserve it.
These raw materials are very important because the higher the percentage level in the fragrance, the longest the smell will last. The percentage of perfume oil is what categorizes different types of products. Check it out:
| | | |
| --- | --- | --- |
| Category | Raw materials | Perfume lasting power |
| Eau Fraiche | 1% to 3% of perfume oil | It lasts less than 1 hour |
| Eau de Cologne | 2% to 4% of perfume oil | It lasts approximately two hours |
| Eau de Toilette | 5% to 15% of perfume oil | It lasts around three hours |
| Eau de Parfum | 15% to 20% of perfume oil | It lasts from five to eight hours |
| Parfum | 20% to 30% of perfume oil | It can last up to 24 hours |
The fragrance price is also affected by this, as the more diluted ones are also cheaper because of the lower raw material concentration. The perfume oil concentration level is always shown in the bottle, and some colognes are sold on different levels.
How to buy the best cologne
Every man should own at least one cologne. Consider your fragrance as the cherry on top of the look, because the way you look won't be the same without a signature scent.
When choosing the best cologne it is also important to pick a scent that matches not only your style, but that is complementary to your body's natural smell and that it lasts according to your needs and preferences. It's important to understand a bit about the fragrance's composition in order to find the best one for yourself.
As mentioned, some colognes last longer – and are usually more expensive – but it's worth investing in at least one of those. If you prefer to save some money, you can buy cheaper ones and test how it smells throughout the day.
We came up with a few suggestions for perfume oils that can be worn in each season. It's not a rule, as most fragrances can be worn throughout the year, but a few scents work better depending on the temperature and other external factors.
This is the best way to learn how to use cologne: pick them based on the perfume oil notes.
Season
Perfume Oils
Spring

Most common notes suggested for spring:
Amber, Citrus, Lemon, Pink peppercorn, Peppermint, Nutmeg, Vetiver, grapefruit, Cedarwood, Cedar Leaves, Labdanum, Jasmine, Sage, Patchouli, Incense, Musk, Ginger, Sycamore wood, Sandalwood, Rosewood, Star Fruit, Tarragon
Summer

For summer the smell needs to be fresh so go for male colognes with aquatic notes that show a certain freshness.
Bergamot, Amber, Iris, Neroli, Geranium, Rose, Lavender, Orange Flower, and other floral extracts.

Fall

Favorite perfume notes for fall are citrus, wood, vetiver, cedar, herbaceous sage, spicy ginger, tonka bean, and sweet apple
Winter

During winter it's advised to wear a sweet scent, with notes such as Tobacco blossom, Cacao, Vanilla, and Silky Musk.
Other options that are not so sweet are ginger, cardamom, Haitian vetiver, Orange Blossom, White Birch, Tuscan Leather, Fresh Tree Moss, Warm Cedar and Sandalwood.
Which brands to buy from?
Men around the world have a preference for a few brands and the top-selling colognes can be a good start to look for your perfect scent. Since there are so many options, we selected a few brands and one or two colognes produced by each one.
Giorgio Armani
Armani Pour Homme is Armani's classic version and it was created in 1984. It's a fresh scent, with cedar and patchouli aroma. There are also notes of classic Italian bergamot, vetiver and peppery coriander. It is a cologne for any time.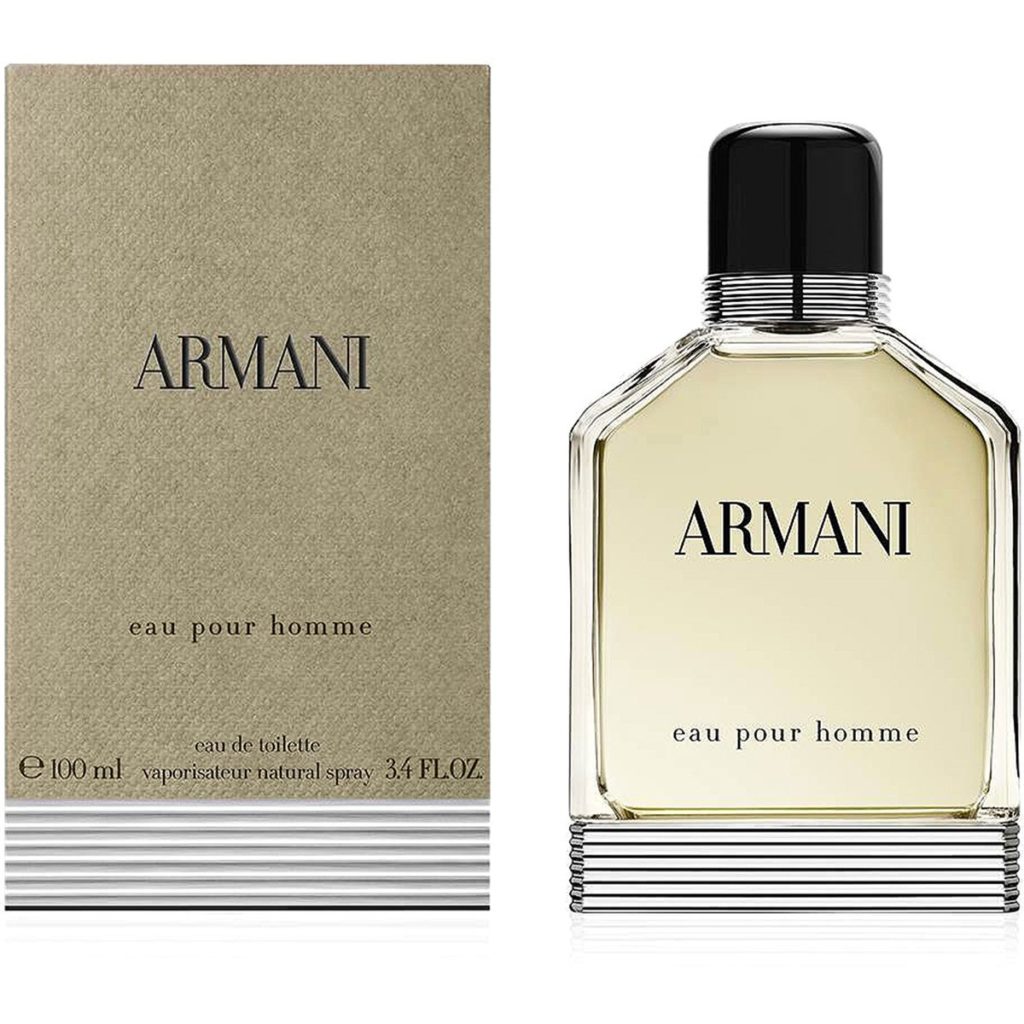 Image source: https://www.armani.com/
Acqua di Gio Profumo is a cologne that can also be used at any time of the day and on any occasion because it has a fresh scent created by the mix of bergamot, aquatic notes, geranium, sage, rosemary, incense, and patchouli.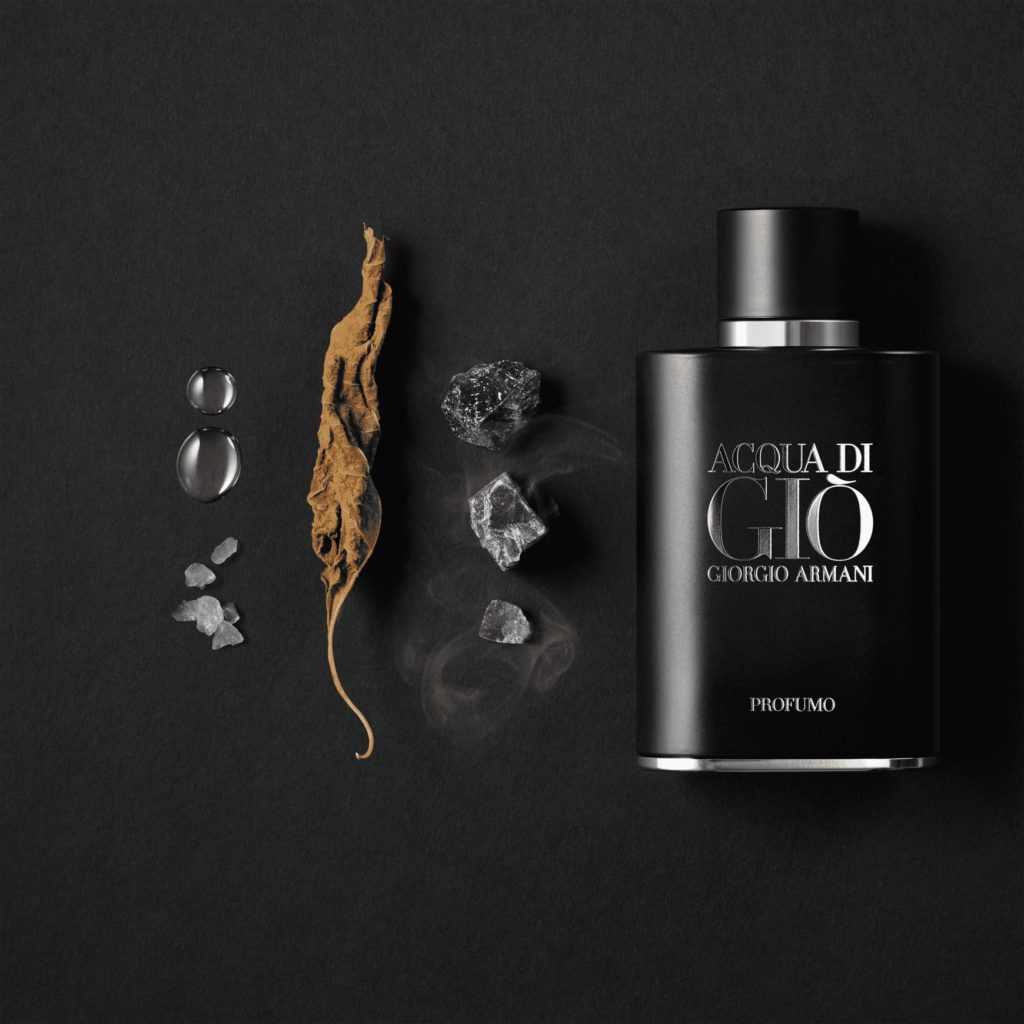 Image Source: Pinterest
Jean-Paul Gaultier
The brand has 5 variations and they are all very good, but the classic one called Le Male is the most popular one. Jean-Paul recently launched the Navy version, which is a sweeter version because of the notes of vanilla and ambergris.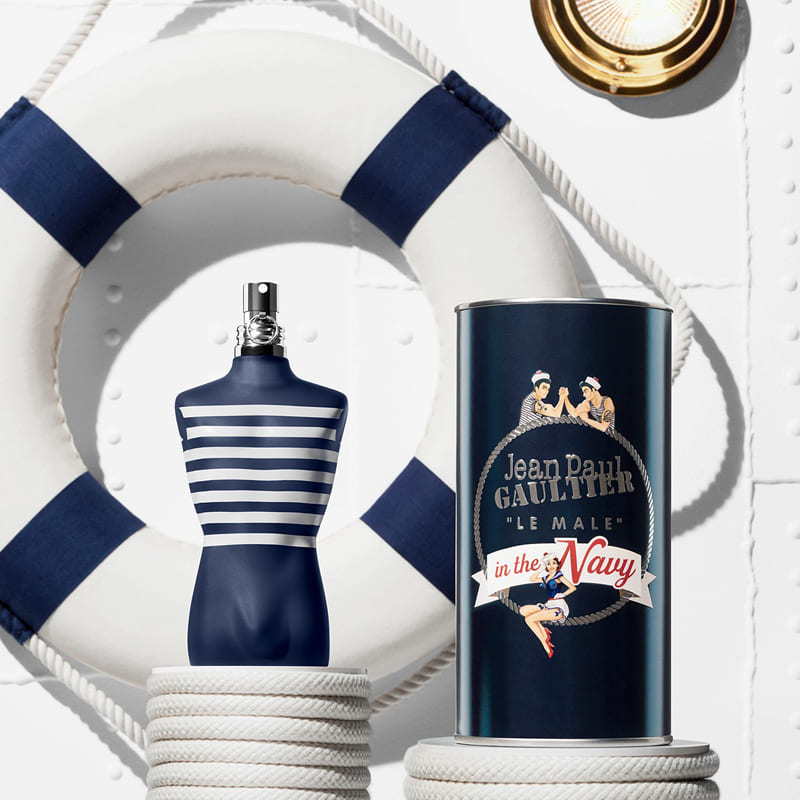 Source: Jean-Paul Gaultier
On the other hand, Le Male is a mix of lavender, artemisia, mint, bergamot, and cardamom, which gives the fragrance a strong scent and warm feeling. This cologne goes well during night time, but if you choose to wear it during daylight do not over apply it.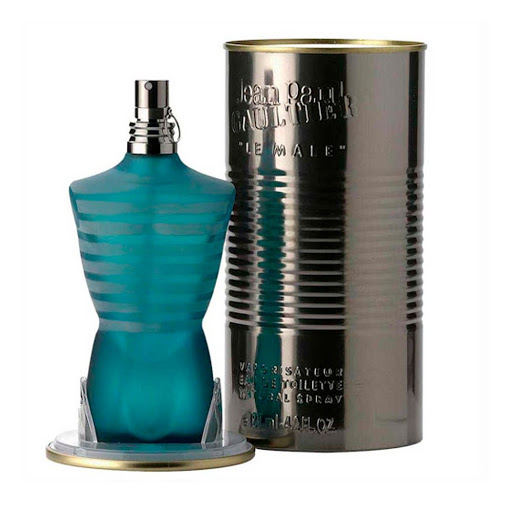 Source: https://www.jeanpaulgaultier.com
Paco Rabanne
The first choice is always 1 Million as it is one of the most famous fragrances among men and women and it has been in the market for over a decade. The main notes are patchouli, citrus, cinnamon, amber, and rose. It is perfect for night time, but it also adds a sense of strong personality if you wear it during the day.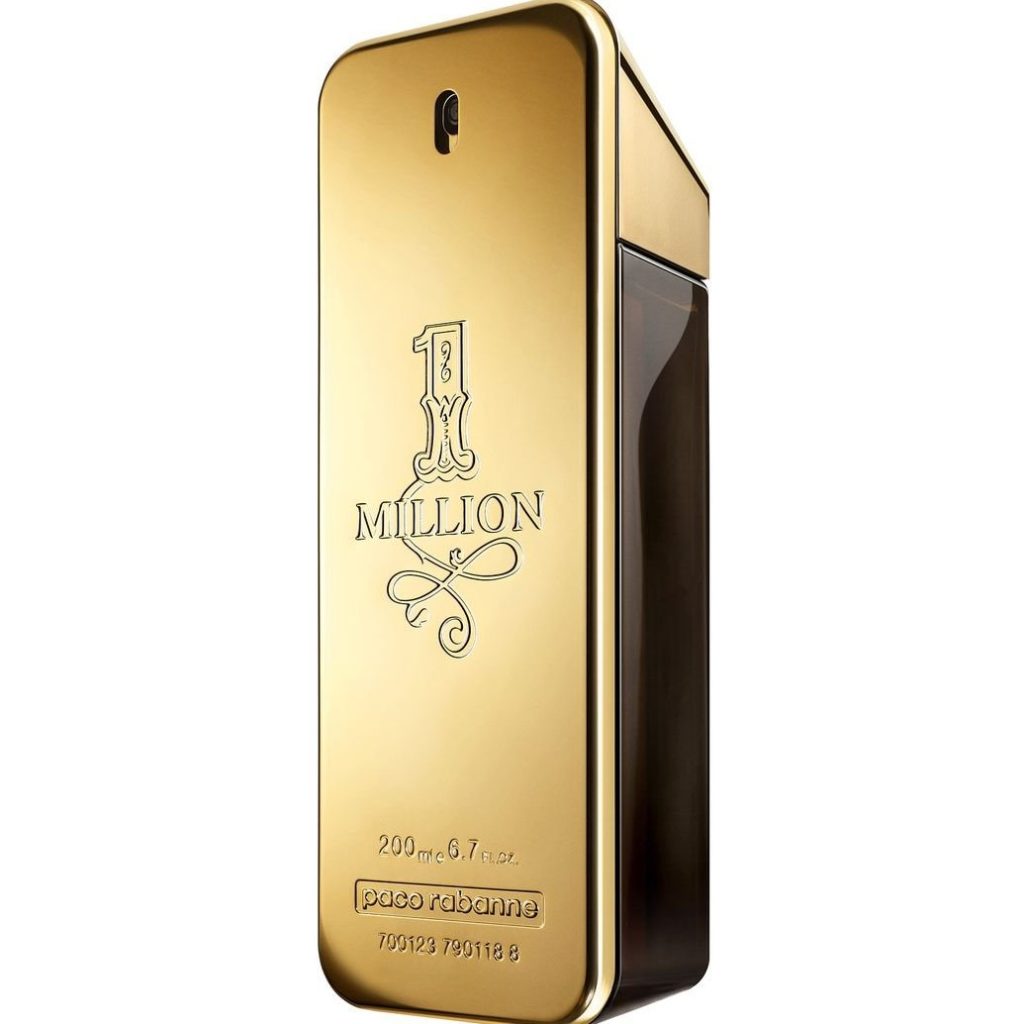 Source: Paco Rabbane Parfums
Invictus is the new fragrance by Paco Rabbane, launched in 2019, and it has been well accepted by men who enjoy a woody scent. The cologne has a mix of sea salt and grapefruit as top notes, spices, bay leaf, red amber, and guaiac wood are also added to it.
This scent is mostly for night time or end of the day appointments.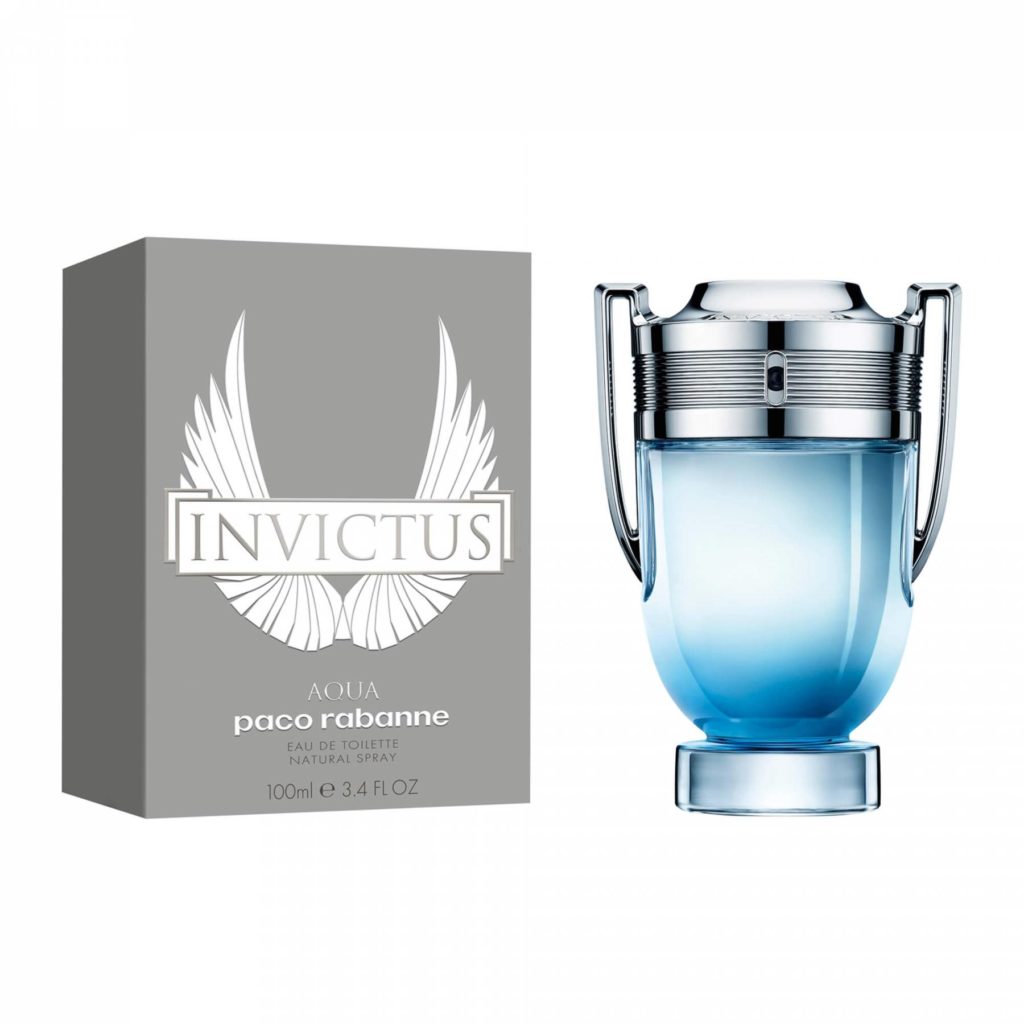 Source: Paco Rabbane Parfums
CHANEL
Allure Homme Sport is definitely a cologne that can be used at any occasion. It is a cologne with a soft mandarin and vanilla smell as the perfume notes in the mix are orange, seawater, mandarin, pepper, cedar, neroli, musk, vetiver, amber, tonka bean, and vanilla.
On the other hand, Bleu de Chanel is quite luxurious and is one of those colognes that are sold in different versions: Eau de toilette, Eau de parfum, and parfum. Take your pick and enjoy the long smell duration.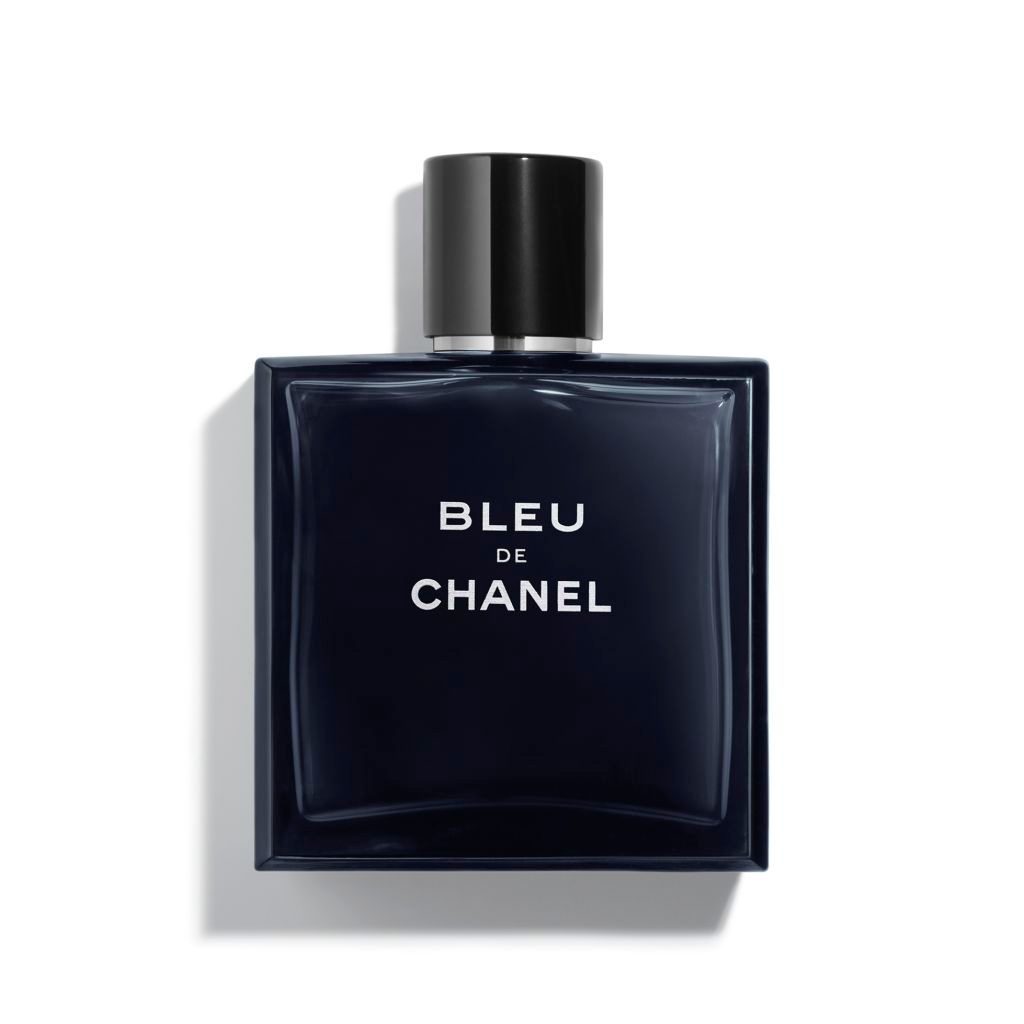 Source: Chanel
Carolina Herrera
CH has 3 great men fragrances, one for each occasion.
The most famous is CH 212 composed by the top notes bergamot and tangerine, the middle notes cardamom and black pepper, and bottom notes sandalwood and vanilla. This cologne is commonly used during the day.
212 VIP is a mix of caviar lime, frozen mint, ginger, chilled vodka, kingwood, and tonka bean. It is made for the modern man, for daily usage, and can be worn during the day or night time; but if you are one of those people who enjoy having a cologne to be worn exclusively at night time, you can go with CH Men Privé, which has whiskey and cardamon notes. It's a sophisticated scent.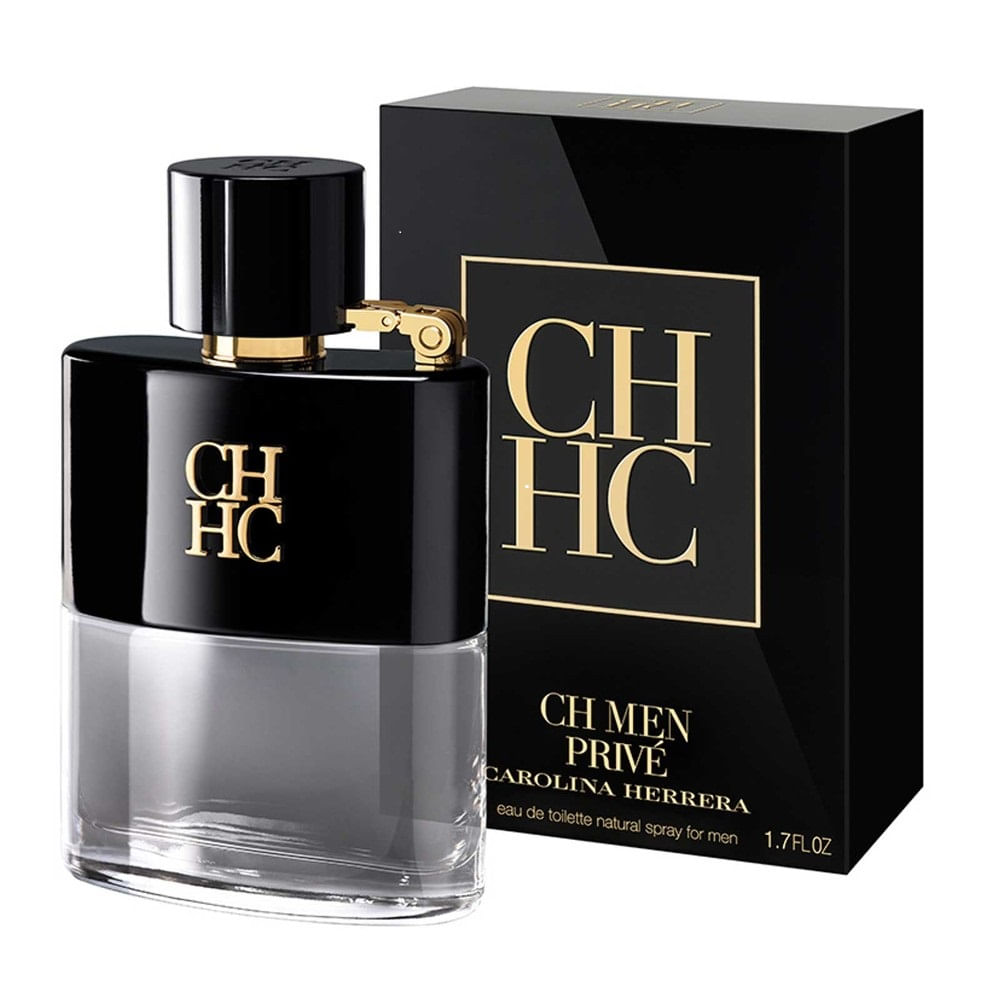 Source: CarolinaHerrera.com
Azzaro
The brand has a few male and female colognes, and among men, the most popular is Azzaro Wanted and recently Azzaro created a version dedicated to night time.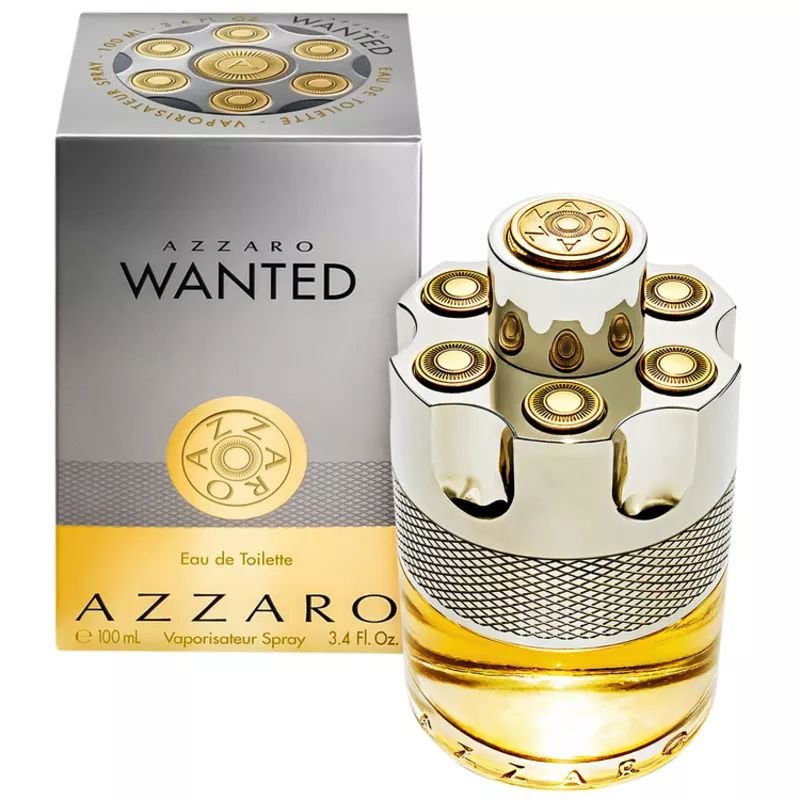 Source: Azzaro
While Azzaro Wanted has notes of ginger, lemon, cardamon and cade oil, which makes a refreshing scent, the version "by Night" has a woody and spicy oriental notes. There are also other perfume oils added such as red cedar, cumin, and tobacco.
Shoes for every season, and a cologne to follow
Men's shoes are also very important and just like fragrances there are advised shoes for each occasion. The fabric the shoes are made of doesn't really matter anymore, as you can pull it off by combining the shoes with a fun pair of socks and create the perfect look.
For example, leather and suede shoes add a fancy style to basic outfits and they can either be worn on formal or informal occasions: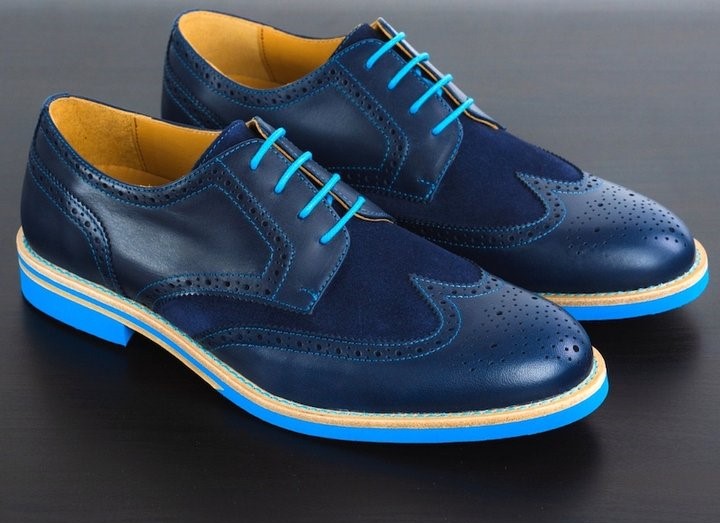 Source: Soxy.com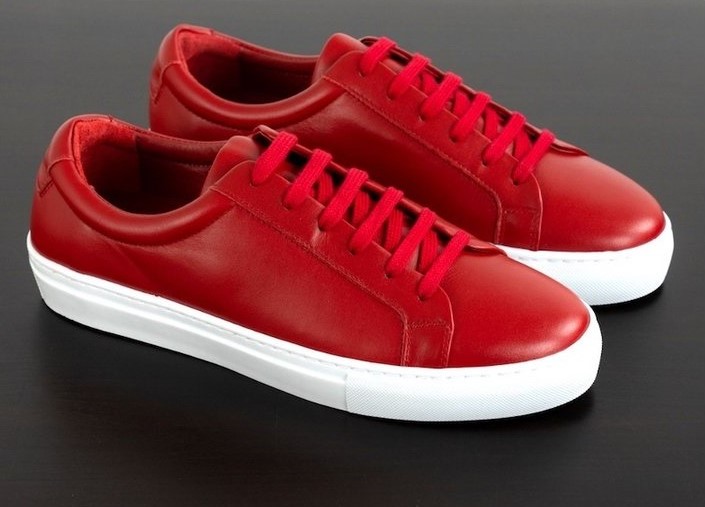 Source: Soxy.com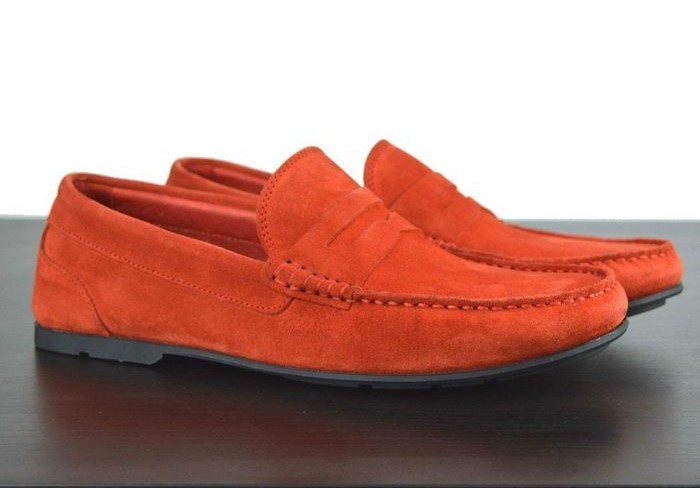 Source: Soxy.com
As mentioned, you may add a crazy sock to spice up the look, for example, a pair with doctor stamps or just go with stripes or polka dots.
Let's go over more socks that can be a great match for your look and fragrance.
Socks that would go well with any look and cologne
Just like a few fragrances can be used on any occasion, socks can too – and it is fun to combine looks with scents, so we did some research and created a list of socks that will make every man look good.
Think about it: your clothes say a lot about your personality, so adding a fun sock to spice up the look will definitely make you look cool and stylish. There is also research that says that menwho wear unusual socks can be more creative, successful and intelligent. Let's break it down by occasion:
Dinner party
Family reunion
Wedding
Work
Night out
Dinner Party
Since it's going to be at night time it is better to choose a fragrance that has a strong scent and pick a pair of darker socks. There is no need to only go with black or brown, you can spice it up a bit with fun sock patterns.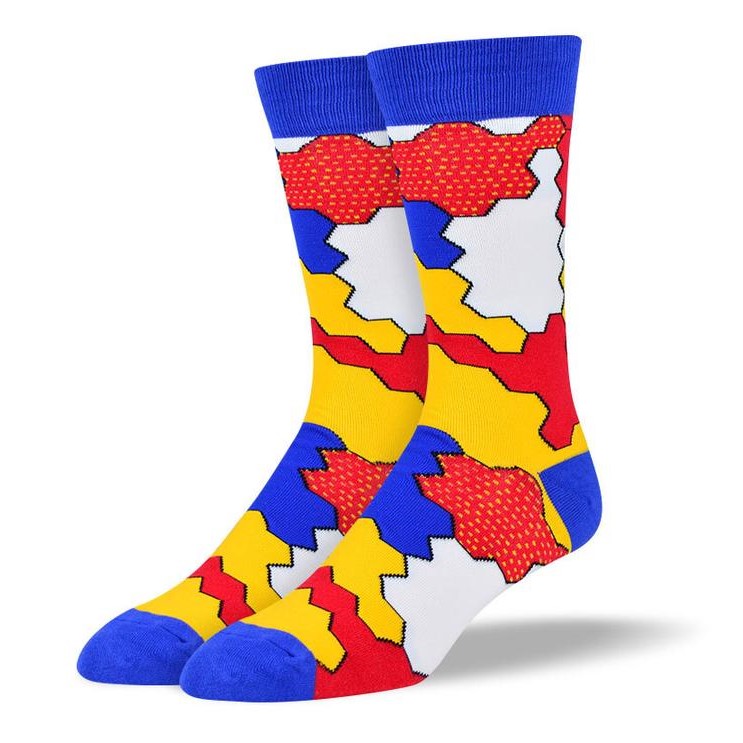 Family Reunion
These can be either formal or informal, but since it's family-related it is ok to spice up the look by using a theme or funny sock. This is a great chance to show off your more colorful personality.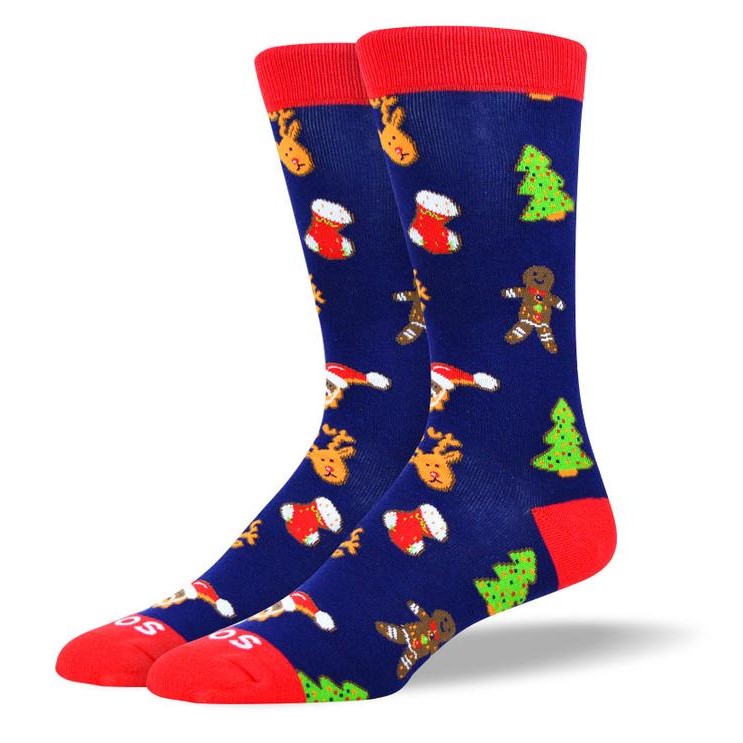 Wedding
This occasion is a bit more sensitive as the dress code for weddings is very strict, but there is still the possibility of wearing fun colorful socks and turning the boring black and grey look into a modern and attractive one.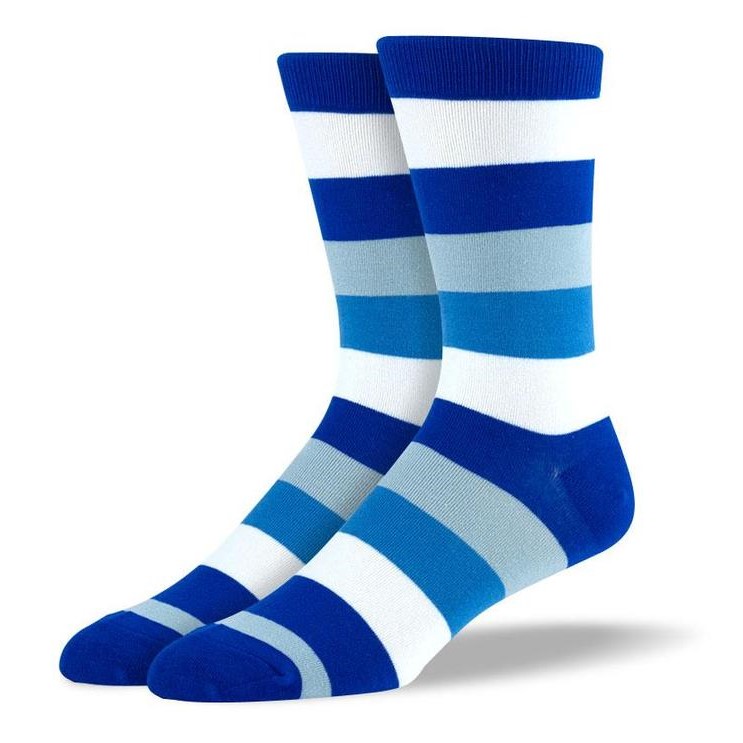 Work
In this case, it depends on each company's dress code, but most of the time it will be appropriate to wear colorful men's socks. It's actually a trend among men in a few industries, such as the technology sector where people can be a bit more casual. If you are not sure that funny sock patterns will be well accepted, begin by wearing the stripe models and other beautiful designs.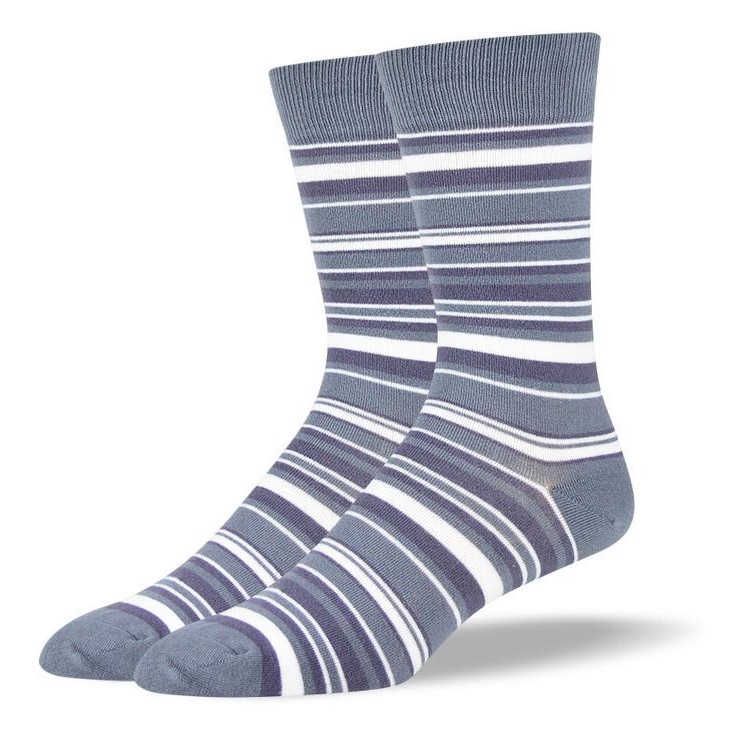 For a night out with friends
The pair chosen here can vary a lot depending on the club or restaurant, thus you can get really creative and wear whatever you like. It is your chance to get out of the comfort zone and go crazy with fun sock patterns.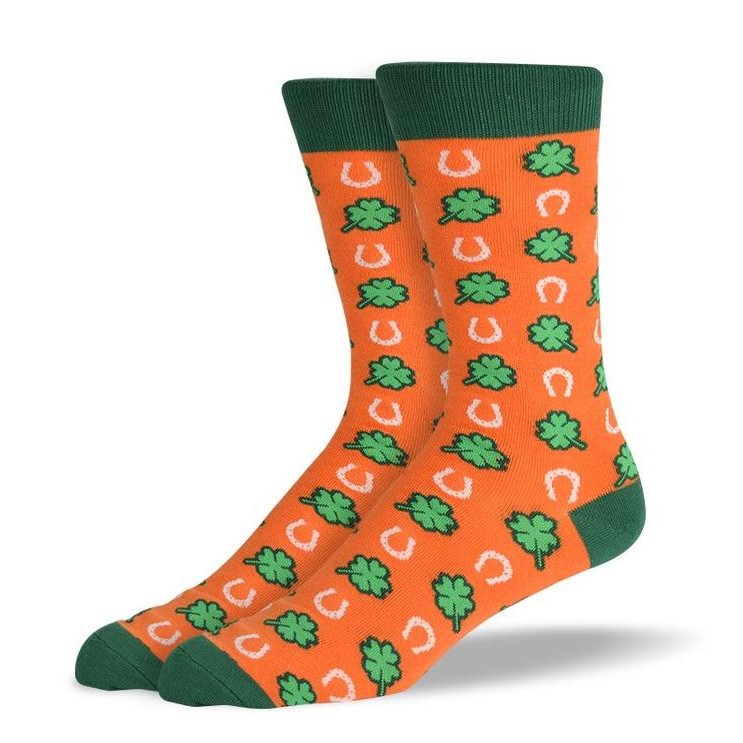 No matter the occasion it is all about creating an appropriate look that also makes you feel good about yourself, so you may also choose to learn how to wear a watch or how to wear suspenders to add an extra charm to your style.
How to properly apply cologne and make it last
The most common question is about how much cologne to apply because we don't want to be that person who smells like the bottle broke on them. Choose to apply the fragrance strategically and this is how it can be done:
Apply after a shower: it is the perfect time because your body will be clean of any other scents and it is more likely to absorb the fragrance. Just make sure to dry before you apply it.
Don't hold the perfume bottle too close to your body. It is advised to hold the spray bottle 3 to 6 inches from the body.
Apply on heated body areas like the neck, inner elbows, wrists, forearms, and chest. The warmth helps spread the scent throughout the day.
With new fragrances start by applying just a little bit and paying close attention to find out if its enough, otherwise you can increase the amount applied to your skin.
Re-application: in case you need to re-apply the cologne, only spray once.
Common mistakes while applying cologne
You probably heard that spraying the perfume on your clothes will make sure the smell stains, but truth be told that's just a waste of money and it is one of the few mistakes people tend to make when it comes to applying cologne.
If you wish to make the best out of the perfume's smell avoid the common mistakes men make:
As already mentioned, do not spray the cologne on any clothes. The fragrances are made to be mixed with your natural smell and create a unique scent, that's the reason why it's important to test them to find the one that mixes the best with your skin. Also, you might ruin the clothing fabric if you spray something on it.
In case the perfume does not have a spray nozzle, do not try splashing the cologne on your skin – it's a waste – and you might apply too much. The correct way to apply this kind of cologne is by gently putting your finger on the bottleneck and then apply on your skin.
Some men spray the scent into the air and walk through it. Sorry to disappoint you, but that also doesn't work! It seems like the liquid sticks to your whole body, but the truth is that it goes to waste, right to the floor or furniture around.
Don't rub the fragrance onto the skin as this breaks the chemicals and it speeds the fading process. In case there is no spray, just dab the perfume onto the skin, do not rub.
Applying too much cologne can be a huge mistake and it can turn a good smell into a headache. Men colognes are usually stronger, and if overused, can actually turn into an overwhelming smell.
Tips to test fragrances and scents
Choosing the right cologne might take a few tests but the good news is that most stores do offer the option of trying the colognes out right onto the skin. On the other hand, you'll only be able to test a few each time, otherwise, it won't be possible to find out how each one reacts to your own natural scent.
Here is what you can do to test the colognes and find the perfect one for yourself:
Before testing brands it's advised to research possible scents that might be appealing to you. There are thousands of options, so using a brand as a reference might be useful. Think about perfumes other people wear and you like, and ask them about the brand.
The best option is to apply directly on the skin, but if not possible, ask for one of those white cardboard strips, which most stores have. The trick here is to spray 2 or 3 times into the cardboard and wait to dry it to smell it.
If you are able to test directly on your skin pick the wrists and inner elbows as these are "warm" parts of the body. Choose up to 4 fragrances to test; otherwise, your sense of smell will be confused and chances are that you won't like the fragrances and the test won't be successful.
Wait at least 30 minutes to smell the cologne and make your judgment, as this is enough time to wait for the scent to mix to your own and you'll have a good idea of what it will smell on a daily basis.
How to make the cologne quality last
Just like every other product, fragrances have a limited shelf life, but depending on the brand and product quality, it might be good for at least two years. There are a few things that can be done to make the cologne last:Avoid light exposure, as it can spoil the fragrance
Do not keep the bottle in the bathroom because room temperature can also make the fragrance deteriorate. Also, try keeping the bottle away from your backpack that's usually left in the carDon't open the bottle very frequently and avoid leaving the cap off
If the fragrance is exposed to air it might oxidize.Keep it dry
Temperature fluctuation and humidity can impact perfume's molecular composition and change its smell.
How to store your colognes
Sunlight and temperature changes are colognes arch-enemies, so the first thing about storage is that everything should be kept away from sun exposure.
Find a safe and steady surface
Keep the bottles out of humid areas
Store them in boxes
Keep the perfume in the original bottle
Avoid shaking the bottles
Now that you are familiar with the difference that raw materials make and how important it is to find a scent that matches your natural body smell, you can pick the most appropriate fragrances for your body according to each occasion.
Be a bold man, choose to vary scent brands and match them to your outfit. It is kind of like learning how to wear cufflinks, which are small, not often noticeable but add a certain quality to the whole look.
Get Access to Exclusive Deals
Subscribe for free to get exclusive deals in your inbox. 100% privacy