Inspirational Running Quotes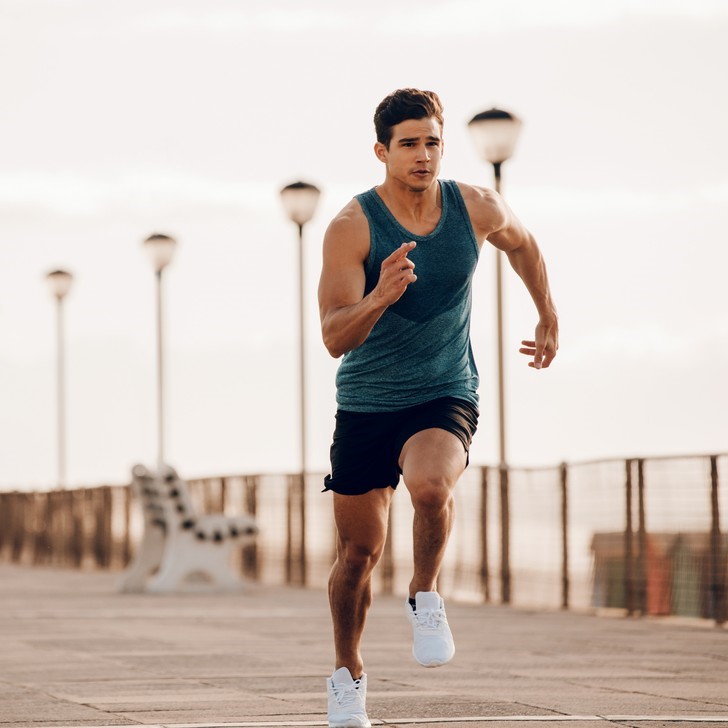 ny runner will tell you that there is no better feeling than runner's high. We need motivation and a little inspiration to get through our challenges and achieve our goals. 
Why Read Inspirational Quotes
They can give you a different angle or perspective
They open you to the wisdom and experience of other individuals, expanding your insights
They lead you to act
They remind you of your aspirations and potential
They keep us on track
They connect us to others and remind us of our shared humanity
They are short and easy to consume
They make a big piece of knowledge bite sized
They keep our goals in front of us
They remind us of where we've come from and what our value system is
Famous Runners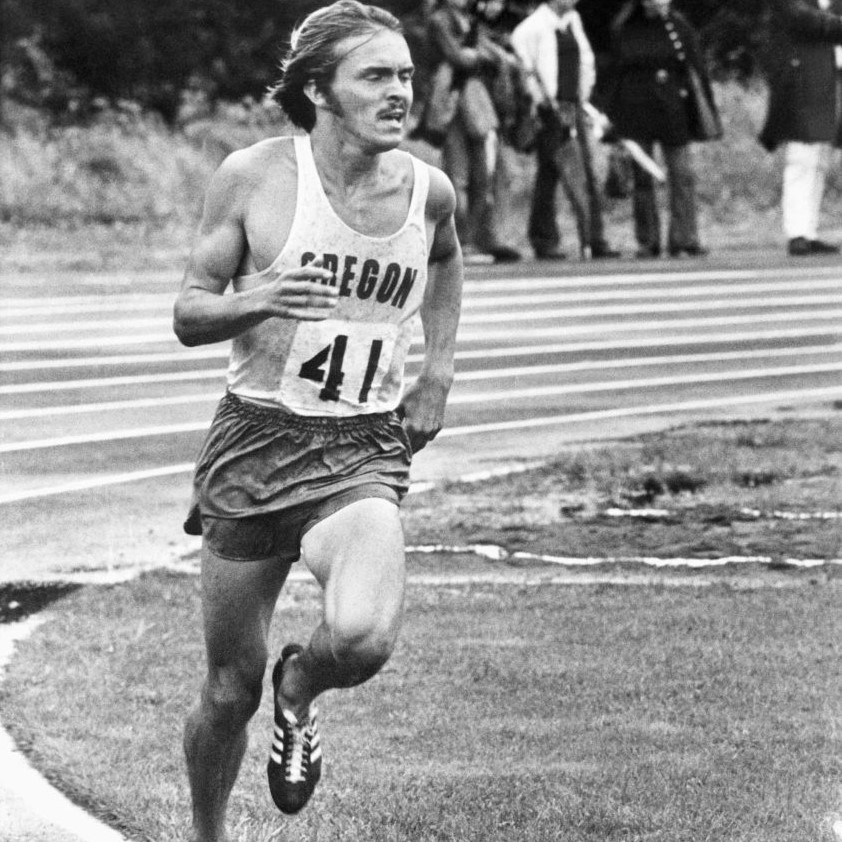 Steve Prefontaine, a holder of seven world records states in one of his inspirational running quotes:
"Over the years, I've given myself a thousand reasons to keep running, but it always comes back to where it started. It comes down to self-satisfaction and a sense of achievement."
When we're going out for our daily runs on city streets and country roads, the activity can feel like a grind, a release, a pattern, or just a habit. When we pass another runner, we might give a wave, an acknowledging nod, or a standoffish smile, but still, we rarely take note of the interconnection between runners in their united pursuit to better their minds or bodies.
Joan Benoit, 1984 Gold Medal Olympian, had many inspirational running quotes. Here's a juicy one:
"There's not a better feeling than when you have found that moment of balance and harmony when both running and life come together. Then you know why you run and that you couldn't live without it."
For some reason, it's easier to feel this sense of community in a yoga class, where you hold an upside-down position in unison, or synchronously bring your hands to your heart in prayer. Runners may be spread apart, but they are a collective, breathing toward the same peace, inspiration and clarity.
We may only honestly think of professional runners when the Olympics come on intermittently. We settle in to binge watch races, which can inspire us to tears, cheers, pride in our country.
Bill Rodgers, a four-time Boston Marathon Champ once said:
"The advice I have for beginners is the same philosophy that I have for runners of all levels of experience and ability: consistency, a sane approach, moderation, and making your running enjoyable, rather than dreaded, part of your life."
Looking to talented athletes that have paved the way in the sport we are so passionate about can help us keep our motivations in perspective.
Wilma Rudolph, a three-time Olympic Gold Champion, speaks encouraging words about the power of our dreams in this inspirational running quote:
"Never underestimate the power of dreams and the influence of the human spirit. We are all the same in this notion. The potential for greatness lives within each of us."
Remembering that even those with the most significant goals started from the same origins, a love of clearing their mind, trying their best, or renewing their body with good chemicals can reorient our perspectives.
13 Best Runners of Our Time
Famous Runner
Accomplishment
Roger Bannister
The first individual to beat the four-minute mile
Katherine Switzer
The first woman to enter the Boston Marathon
Kenenisa Bekele
Holds five world records
Brian Clay
America's foremost decathlete
Haile Gebrselassie
One of most accomplished living runners, Marathoner and Olympian, 27 world records
Paula Radcliffe
Current women's record holder in the marathon
Michael Johnson
400-metre record
Hichame El Guerrouj
"King of the Mile" World record holder
Wilson Kipsang Kiprotich
Men's world record for marathon running
Steve Prefontaine
American record for seven track events
Dean Karnazes
World's most famous ultramarathon runner
Usain Bolt
Men's world record for 100 and 200-meter races
Ashton Eaton
World Record in the Heptathlon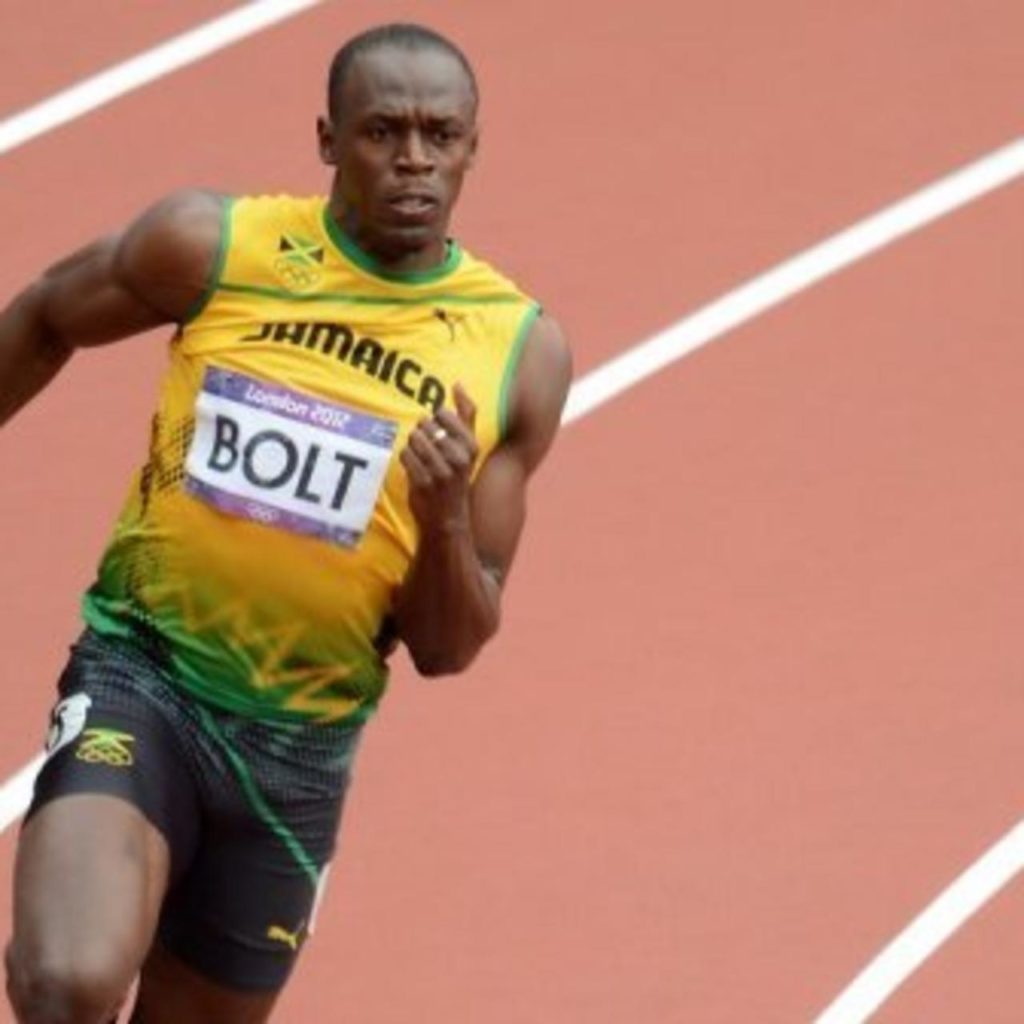 Famous People Who Run
Celebrities are just like you and I, and if you're one to read the tabloids, you'll be interested to know that these stars are runners:
Jennifer Lawrence
Will Ferrell
Malcolm Gladwell
Heidi Klum
Uzo Aduba
Ryan Reynolds
Mike McCready
Ellie Goulding
Reese Witherspoon
Consistency Quotes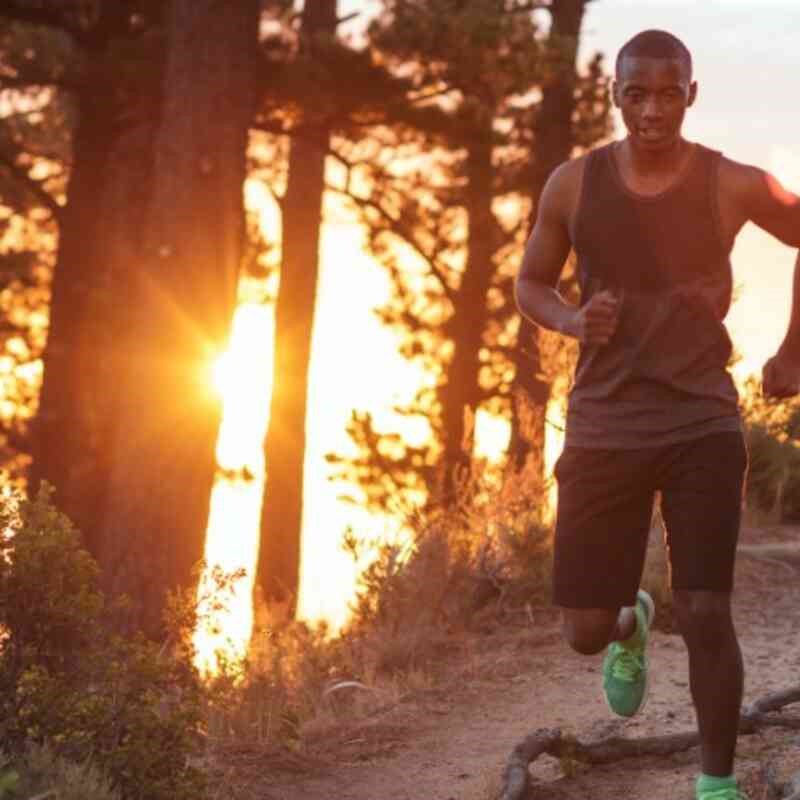 One thing notable runners have in common is their ability to show up day after day in all conditions, with consistency. To achieve their best, they run through bad colds, tired legs, foggy minds, and dismayed spirits. For this reason, it's essential to lace up, no matter your mood or the discouragement that the world has instilled in you because running can help to clear the grey.
In one of his inspirational running quotes, John Bingham said wisely, "the miracle isn't that I finished. The miracle is that I had the courage to start."
Dean Karnazes says "run when you can, walk if you have to, crawl if you must; just never give up."
Not every run has to be a great run! It's perfectly ok to take walking breaks, breathing slowly, and regain confidence. The important thing is to get out and put one foot in front of the other. Over time, your steps and your mindset will amount to something you couldn't have conceived at the outset.
Health Benefits of Running
There are so many mind and body benefits of running, so keep these in mind to stay motivated:
Running can give you a meditative state
30 minutes of running can improve symptoms of depression
Running strengthens bones and can improve knee health
Running can improve focus
Running can help you sleep better
Running enables you to fight cognitive decline (helps with working memory, concentration and task switching)
Running improves cardiovascular health
Running changes the brain, making it more stress-resistant
Running reduces the chances of death
Running Inspiration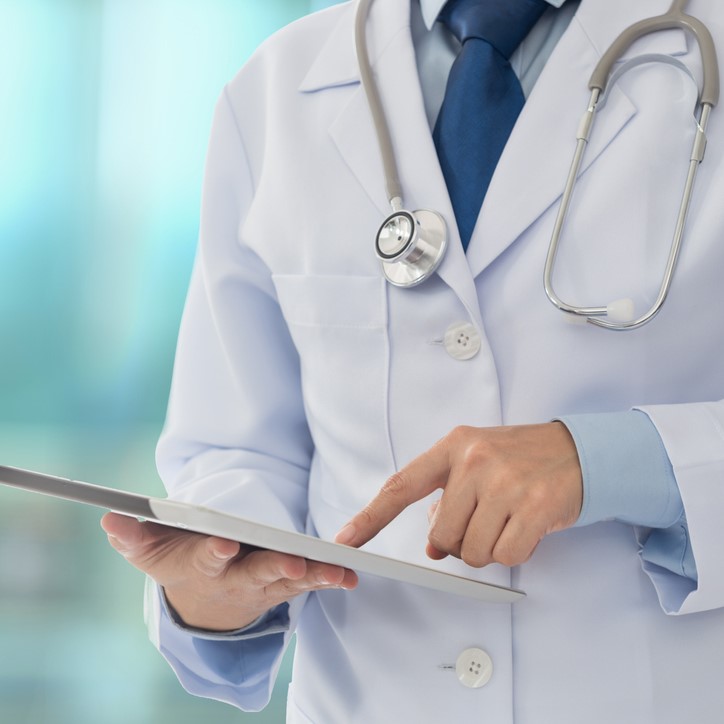 Sometimes people look for inspiration to go running. It is an undervalued realization, however, that the inspiration often comes from the running itself. Acclaimed author Joyce Carol Oats said:
"Running! If there's any activity happier, more exhilarating, more nourishing to the imagination, I can't think of what it might be. In running the mind flees with the body, the mysterious efflorescence of language seems to pulse in the brain, in rhythm with our feet and the swinging of our arms."
If you are a person with racing, repetitive, emotionally acute, or ruminative thoughts, running can provide a rare variety of freedom. Even if your thoughts don't bombard you, running can give you a mental high that makes you feel like you're soaring, but it comes with hard work. As Mark Will-Weber states "running is real and relatively simple…but it ain't easy."
Sources of Inspiration for Runners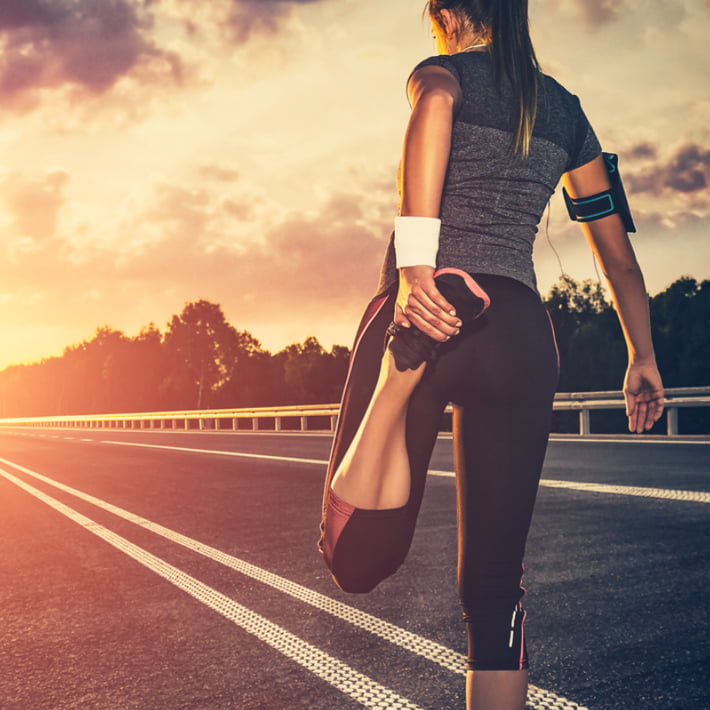 If you need even more inspiration for running, remember that ever single run will have these results:
Improved mental health
Strengthens your lungs
Prevents high blood pressure
Enhances your immune system
Helps with weight maintenance and management
Strengthens your muscles
Relieves stress and reduces cortisol
Increases bone density
Increases joint strength and stability
Increases a sense of self and self-love
Keep Going Quotes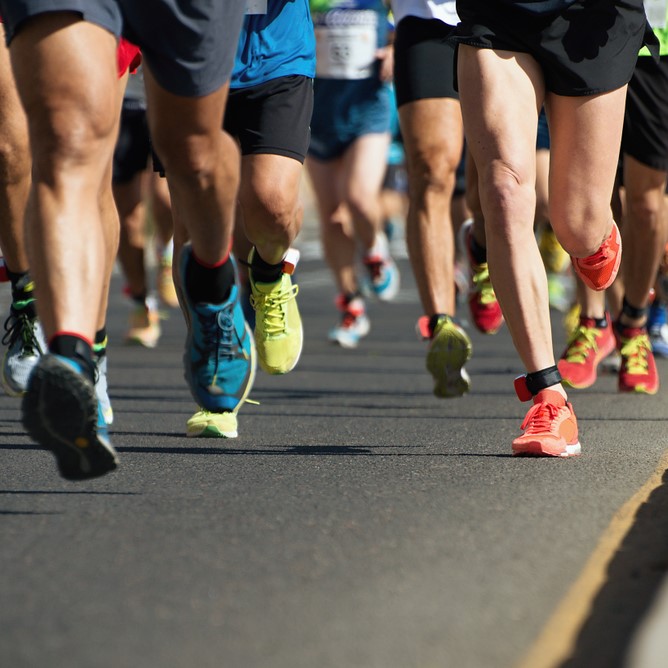 "Most people never run far enough on their first wind to find out they've got a second" said famous philosopher and psychologist, William James. There's a writer's block, but there's a runner's block too. Feelings of stiffness or soreness in the body are nothing compared to the stiff denseness that fills the head like a looming storm cloud and makes you feel that you just can't go any further. The brain and the body are in a feedback loop, and what your mind embodies, your body will no doubt embrace.
If you do persist through your runner's block, something unexpected will happen. You will begin to enter into a flow state, and the problems that troubled you will either evaporate or come into clarity.
As Rob Haneisen says in one of his inspirational running quotes "running is alone time that lets my brain unspool the tangles that build up over days… I run, pound it out on the pavement, channel that energy into my legs, and when I'm done with my run, I'm done with it." Running is a form of therapy, too—one that you don't have to pay for! Cheekily,
Christopher McDougall says, "if you don't have answers to your problems after a four-hour run, you ain't getting them."
How to Make Quotes Count
Step 1
Step 2
Read it slowly
Paste it somewhere where you will see if often enough to gain inspiration
Think about the quote
Share it with someone you love
Try to understand the meaning of the quote
Journal about it or take a long run and contemplate it
Act upon it
Take action to live by the quote
Training Quotes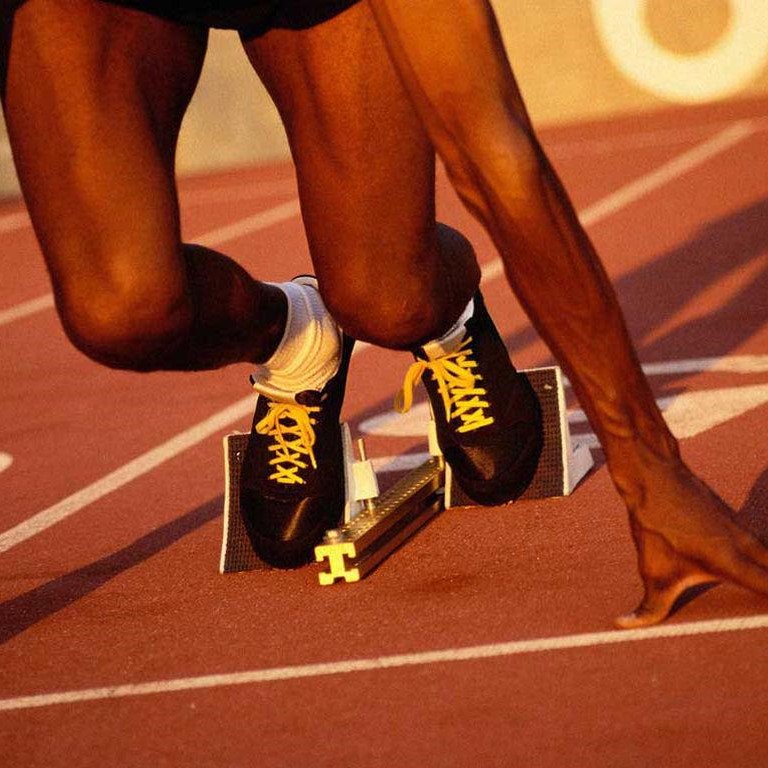 It's a common misconception that the purpose of training is solely physical. It's mental, too; sometimes, it's more mental than anything.
"It's very hard at the beginning to understand that the whole idea is not to beat the other runners. Eventually, you learn that the competition is against the little voice inside you that wants you to quit" said George Sheehan.
A significant portion of the stamina that runners exert is mental. Jack Dempsey says that "a champion is someone who gets up when they can't," emphasizing that much of running ability originates in the will power.
It can be empowering to realize that pain and challenges from running are temporary, and in this way, running is often a metaphor for life experiences beyond:
"Nothing, not even pain, lasts forever. If I can just keep putting one foot in front of the other, I will eventually get to the end" says Kim Cowart, a runner and journalist.
As you run your body will strengthen, and it's equally important to train your mind because "what seems hard now will one day be your warm-up." When you are at a low point in your run, Paul Tergat says "ask yourself: "can I give more? The answer is usually: "Yes."
Ways to Motivate Yourself to Run
Buddy up
Write it into your calendar
Keep track of your results and collect progress pictures over time
Treat it as self-care time
Make a special playlist, pick a podcast or an audiobook
You Got This Quotes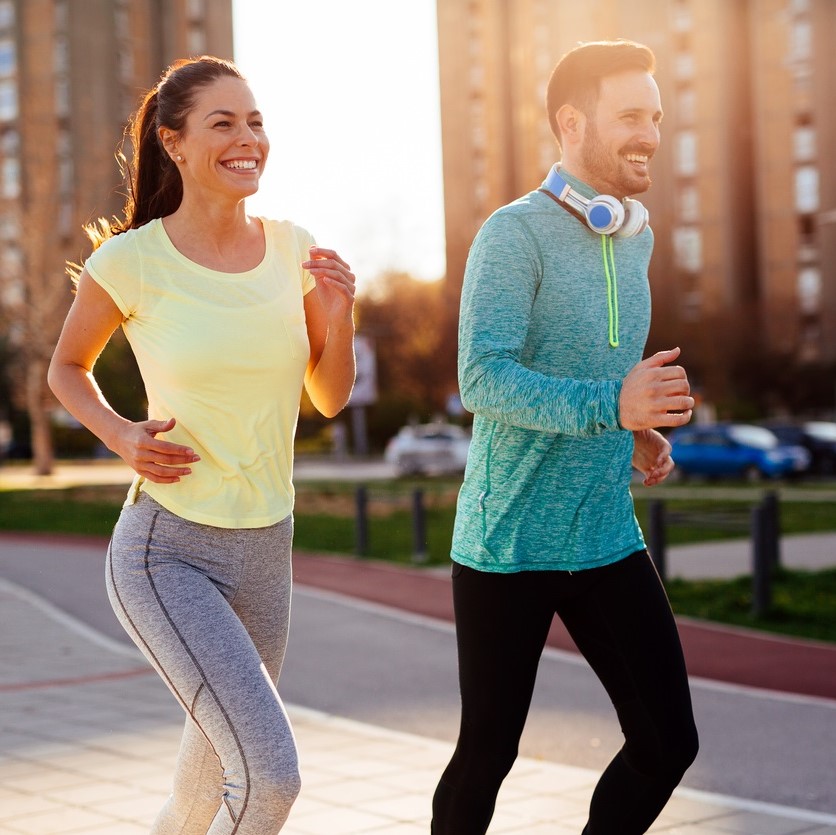 George Sheehan is a medical doctor and author of Going the Distance. In one of his inspirational running quotes, he writes, the obsession for running is an obsession with the potential for more and more life."
Running is about personal discovery, about mining the depths within ourselves and revitalizing our strength and outlook. Runners lace up again and again, not to run away from themselves, but to encounter their true selves.
Track and field coach and co-founder of Nike says that "the real purpose of running isn't to win a race. It's to test the limits of the human heart."
This perspective can reframe our relationship to running and to the values we connect to the activity. Runners are do-ers, dreamers, believers; Abraham Lincoln, the 16th President of the United States said "things may come to those who wait, but only the things left by those who hustle."
Workout Motivation Quotes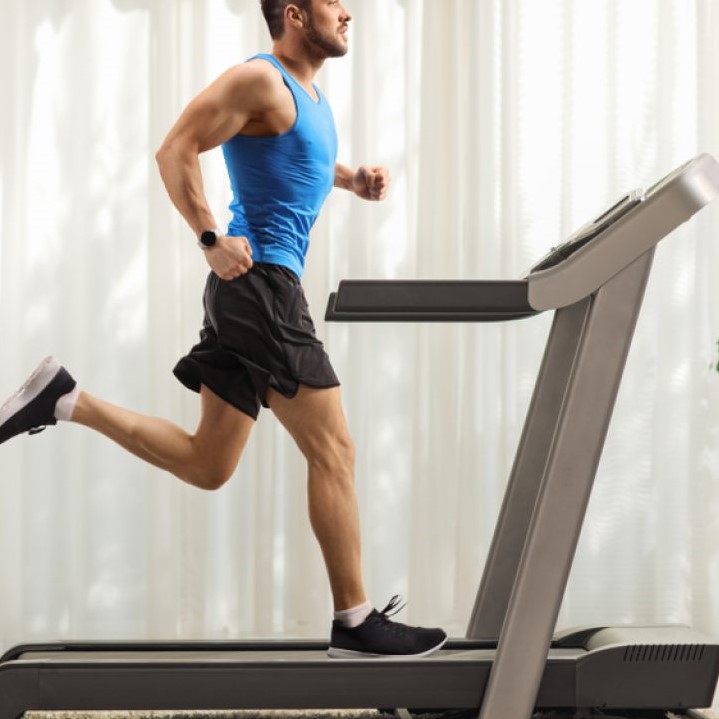 Even the most dedicated runners need motivation on certain days and in particular conditions. One of the most influential quotes I have come upon is by Henry Ford. It has truly changed my daily perspectives, and it couldn't be truer of the warrior headspace that runners have to occupy to achieve their goals, big and small, alike. Ford says "whether you think you can, or you think you can't, you're right."
The best way to be sure you can is to take action. Every small step counts, contributing to the larger whole. Famous artist Pablo Picasso said that "action is the foundational key to all success" and philosopher and writer Henry David Thoreau added his pennies worth stating "success usually comes to those who are too busy to be looking for it."
In the act of running, the nature of your goals is not essential, but having goals is essential. Whether your aim is to complete a 30-minute run without walking or to hit your personal best in a marathon, Michale John Bobak highlights that "all progress takes place outside the comfort zone." Every time you step out, you're making a difference to your standard, your outlook and your outcome.
As Kara Goucher says, "never underestimate the power that one good workout can have on your mind. Keeping the dream alive is half the battle."
More Running Perks
Running adds years to your life
Running reduces your risk of cancer
Running keeps you sharper and benefits the ageing process
Running makes you happier
Motivational Exercise Quotes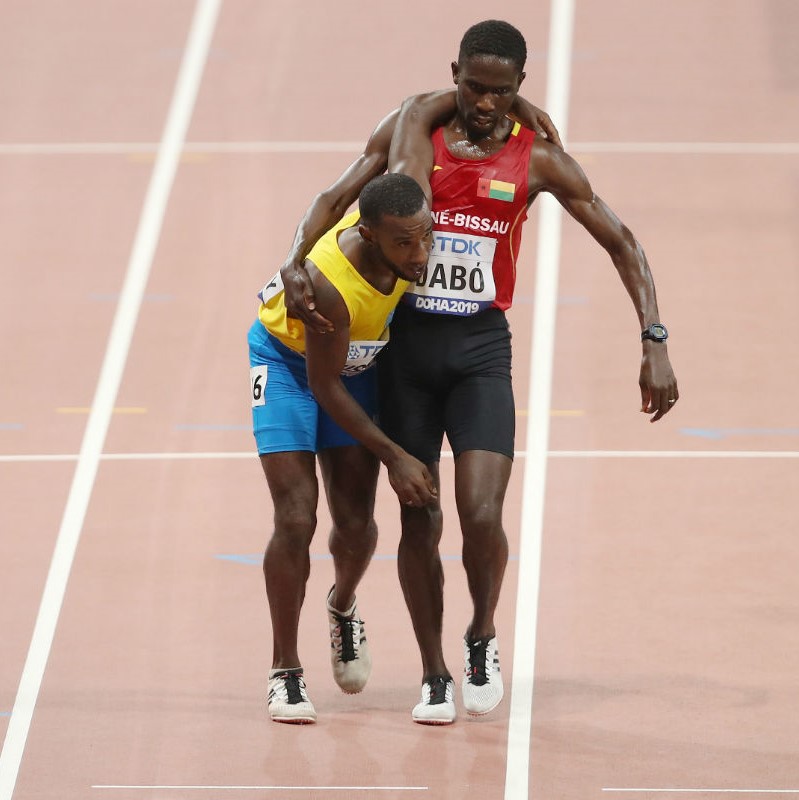 If you've ever had a loved one become sick, you have gained a different level of appreciation for your runs. Whether you had a parent who developed cardiovascular disease, a dear friend who needed a hip replacement after years of unendurable pain, or an aunt with cancer, you don't take your steps for granted. An unknown author sums up the sentiment well:
"I run because I can. When I get tired, I remember those who can't run, what they would give to have this simple gift I take for granted, and I run harder for them. I know they would do the same for me."
Running can enhance your gratitude, make your connections more pure and meaningful and strengthen your presence and productivity. Remember that actions count. Running isn't all about best times, and peak physical shape. Ronald Rook said, "I don't run to add days to my life, I run to add life to my days."
Founding Father of the United States, Benjamin Franklin emphasized this point, stating "well done is better than well said."
Keep Pushing Quotes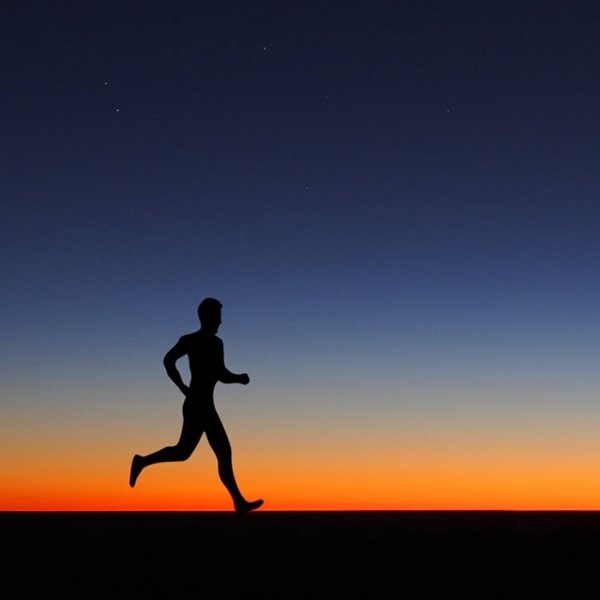 John Bingham talked about the role of faith in running. Running involves courage and a belief in outcomes that cannot be seen. In that way, it is much like faith.
In one of his inspirational running quotes, Bingham says "crossing the starting line may be an act of courage, but crossing the finish line is an act of faith. Faith is what keeps us going when nothing else will. Faith is the emotion that will give you victory over your past, the demons in your soul, and all of the voices that tell you what you can and cannot do and can and cannot be."
In this way, running is a training ground for all of life beyond. It pushes our definitions, strengthens our resilience and teaches us to turn inward for the most challenging answers and efforts. Running helps us to love others more fiercely through straightening out painful thoughts, but it also teaches us to love ourselves.
Winston Churchill famously said "success is walking from failure to failure with no loss of enthusiasm." Some runs and races make us feel this way, but they always make us stronger.
Kathleen Harris capitalizes on this notion, stating " don't fear moving slowly forward…fear standing still." With each run we take, each step we plant in front of use, we pave a path forward.
"We are what we repeatedly do. Excellence, then, is not an act, but a habit" said Aristotle.
Can I Run Every Day?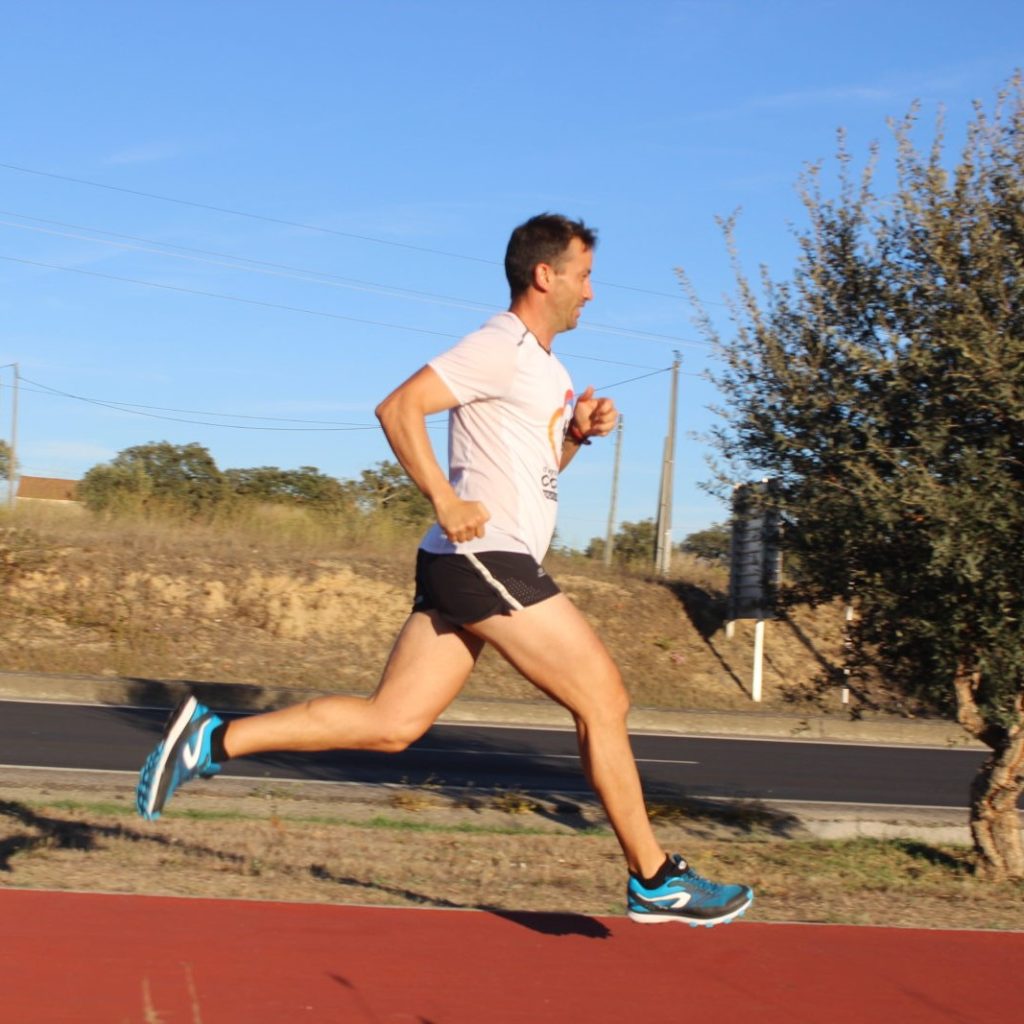 I have a father that runs every day. Through every bout of illness, darkness, and weather, he shows up. He runs at the same time in the evening, and without it, he wouldn't feel the same sense of stability, focus, and tenacity in his days. It is his equilibrium, an age-old tonic.
I've often wondered how a person can run each and every day, how a person can do anything day in and day out, for that matter. It was Eleanore Roosevelt who said "you must do the thing you think you cannot do."
Jacqueline Simon Gunn said something in one of her inspirational running quotes that resonated deeply with me, "the pain of running relieves the pain of living."
I reflect on those runners who don't miss a day, and the purpose those runs must serve in their life, what they must add to their clarity and impact. Ronald Rook said "I don't run to add days to my life, I run to add life to my days."
To be an everyday runner, instead of someone who takes medicine, has a drink, or follows meaningless compulsions and rituals, is an interesting antidote. "I run because if I didn't, I'd be sluggish and glum and spend too much time on the couch. I run to breathe the fresh air. I run to explore. I run to escape the ordinary. I run…to savour the trip along the way. Life becomes a little more vibrant, a little more intense. I like that."
Running Quotes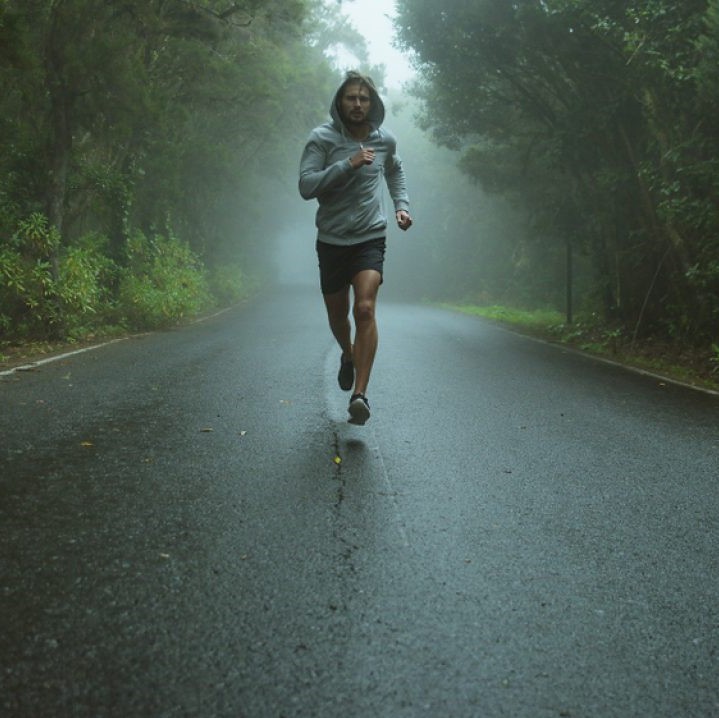 Running is something you can have control over in your life, no matter the struggles beyond. There are many burdens that we carry from day-to-day, whether it's loss, mental health challenges, financial debt, struggles in relationships or difficulty with self-love. It is hard to admit it, but in some regions of our life, we just don't have control, and it can cause strong feelings of resistance and deep pain.
Running is something that you can control (injuries aside!) You can choose the time you run, the length of your run, whether you run alone or with a partner, with music or in silence, and whether you push yourself or cruise. Set up your run for success, and you will be better equipped to manage other challenges in your life.
Michael Jordan says "you must expect great things of yourself before you can do them" so shut your eyes and begin to see the best in yourself.
Funny Running Quotes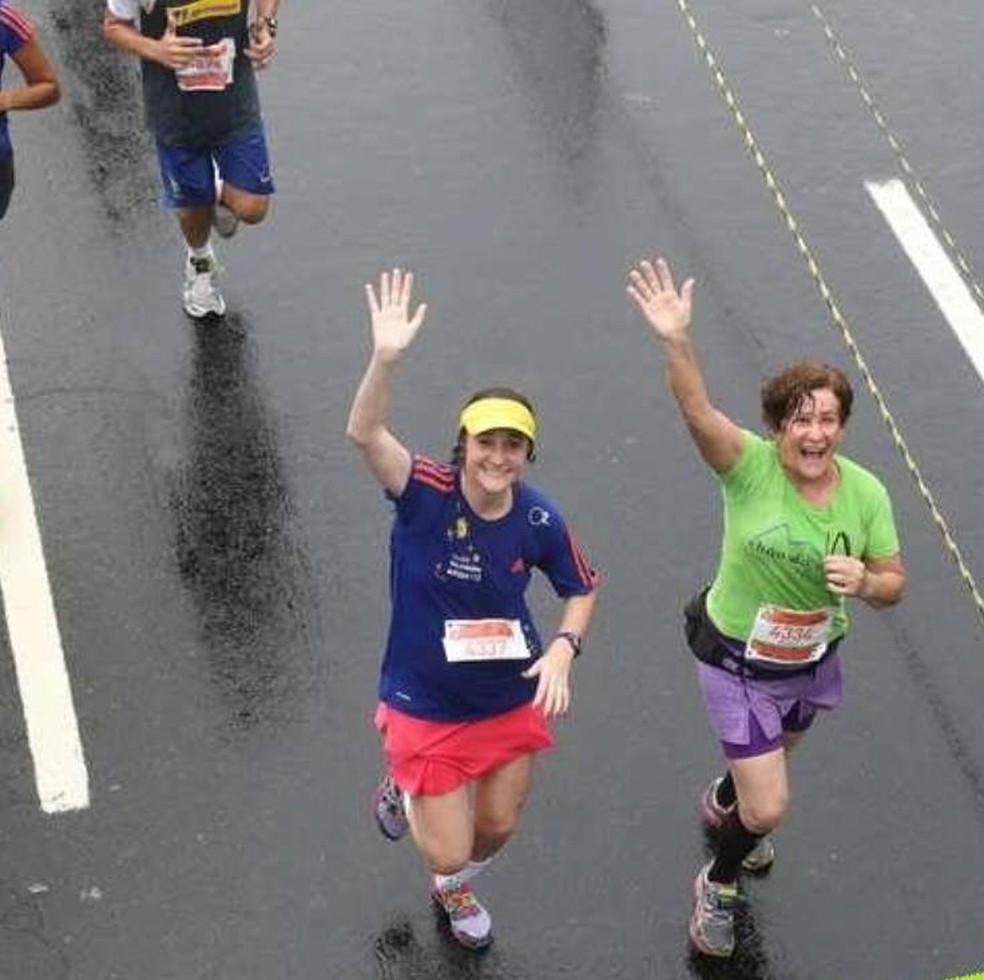 Runners can be serious but it's ok to add a bit of humour to your run! Running can be tough on the body, and you'll feel the need to lighten up. Milton Berle said "my doctor told me that jogging could add years to my life. I think he was right. I feel ten years older already." Charles Schultz took an alternative view, stating "jogging is very beneficial. It's good for your legs and your feet. It's also very good for the ground. It makes it feel needed."
All the same, no matter the favours you're doing to the pavement, you'll want to stay away from monster hills. "If the hill has its own name, then it's probably a pretty tough hill," said Marty Stern.
Some people take a humorous opposition to running. Did you know that Neil Armstrong wouldn't be caught dead running? He said "I believe that the good Lord gave us a finite number of heartbeats, and I'm damned if I'm going to use up mine running up and down a street."
After all, Mike Royko confirmed Neil's sentiments, saying "it's unnatural for people to run around the city streets unless they are thieves or victims. It makes people nervous to see someone running. I know that when I see someone running on my streets, my instincts tell me to let the dog go after him."
If you are a runner, however, don't worry about falling under the radar. Jimmy Fallon jokes "how do you know if someone ran a marathon? Don't worry, they'll tell you." Listen to a comedy podcast when you run or tell a joke to a running partner but whatever you do, don't take yourself too seriously!
Some Parting Motivational Running Quotes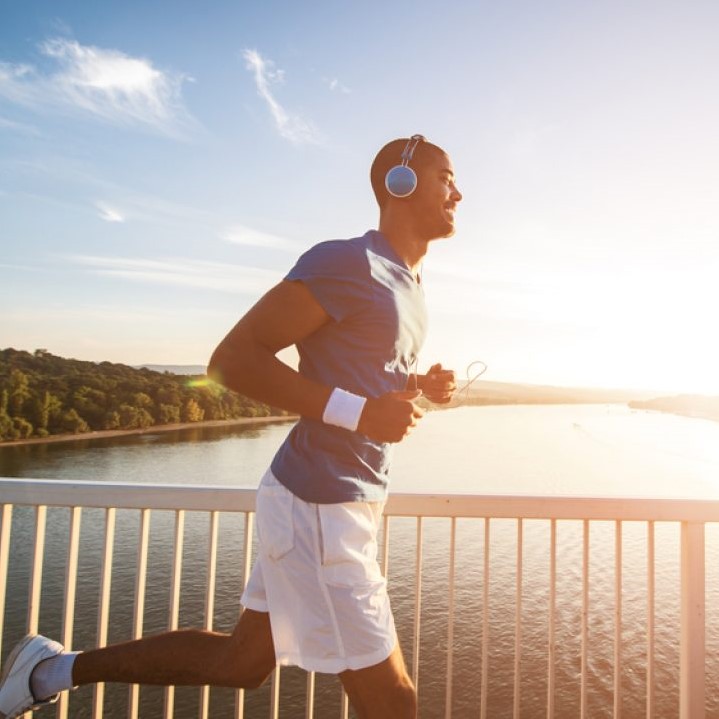 I wish you a long and happy life of running, with the motivation of inspirational running quotes to spur you on to your best self-growth and development. May running bring you soundness of mind and body. As Haruki Murakami said, "I'll be happy if running, and I can grow old together."
It's no surprise that Oprah Winfrey summarized it best: "running is the greatest metaphor for life, because you get out of it what you put into it." Hopefully, your runs nurture your strength, vision, love and commitment to all areas of your life beyond. So, give it your all—both running and life!
Get Access to Exclusive Deals
Subscribe for free to get exclusive deals in your inbox. 100% privacy