About Merino Wool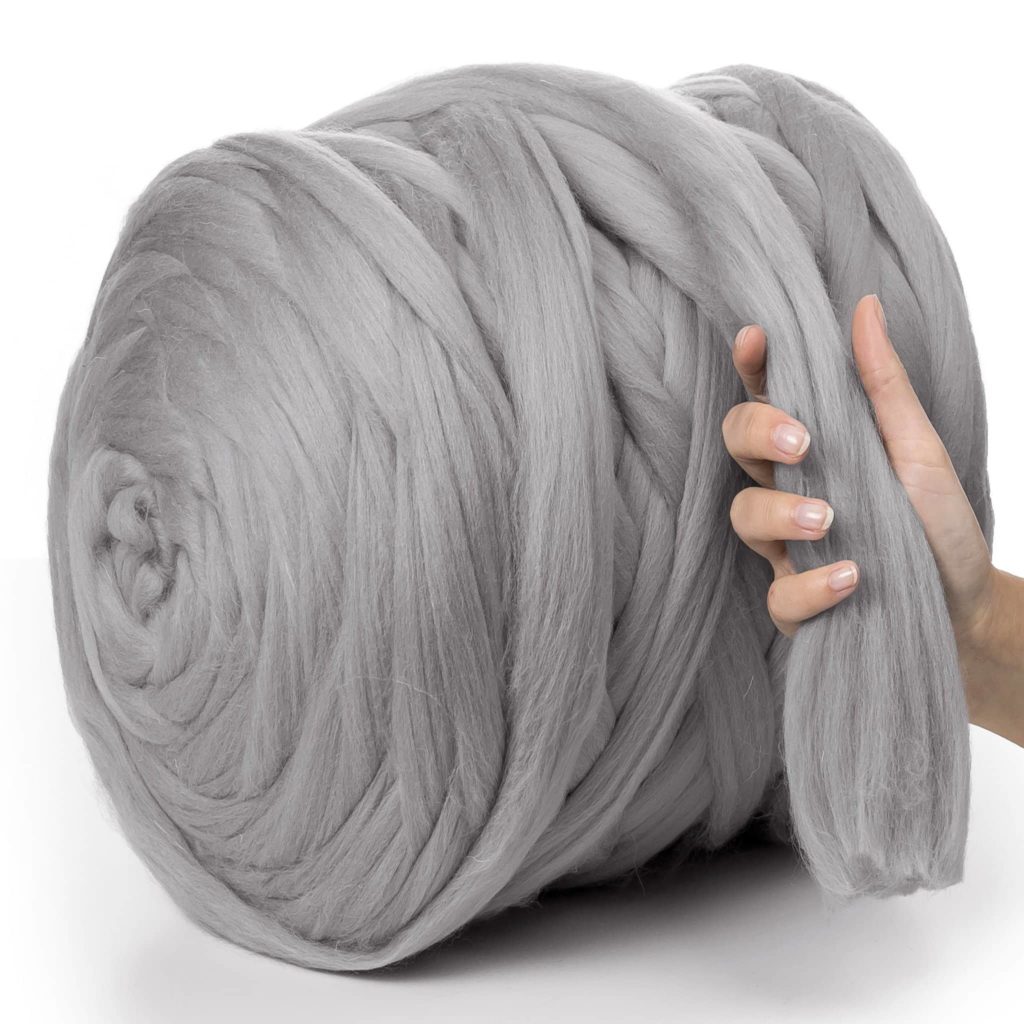 No one is immune to the challenges of dressing for the fluctuations in weather and activity that come with each day. Shifts in climate are increasingly erratic, and it becomes more challenging to dress in the right material to support all the facets of a single day. The simple task of choosing a pair of socks becomes a loaded decision because of the implications. Some individuals may start the morning with:
An invigorating hike with the dog
Prepare the kids for school
Get in an early workout
Continue to meet work demands (all in one layer of mighty clothing)
It is often worrying to try to address these needs with one material. Individuals are left to wonder if they will sweat profusely, produce odor and catch a chill in between active pursuits. One pure fabric can address all of these concerns—Merino wool.
Merino wool is a fabric with unique properties. One feature of Merino wool, which makes it a desirable and sought after material, is its breathability. Lovers of Merino wool admire its softness and lustre. It is a supple and fine fabric, while at the same time provides warmth.
The material itself is insulating and can meet the coldest winter days and the dampest spring mornings. You can wear your Merino wool garments in all seasons. There are lightweight Merino wool items for warm weather, but your Merino wool clothing will also keep you warm in the colder months.
Categories of Merino Wool Fabric
The Merino Sheep produces a high calibre and extra-fine wool that is between 11.5 and 24 microns. A micron is the measurement tool used to determine the diameter of a wool fiber. The diameter in microns is what distinguishes the type of Merino wool. Merino wools are found in ultrafine wool, superfine wool, fine wool, fine medium wool, medium wool and strong wool, which has the largest diameter in microns.
Where Merino Wool Comes From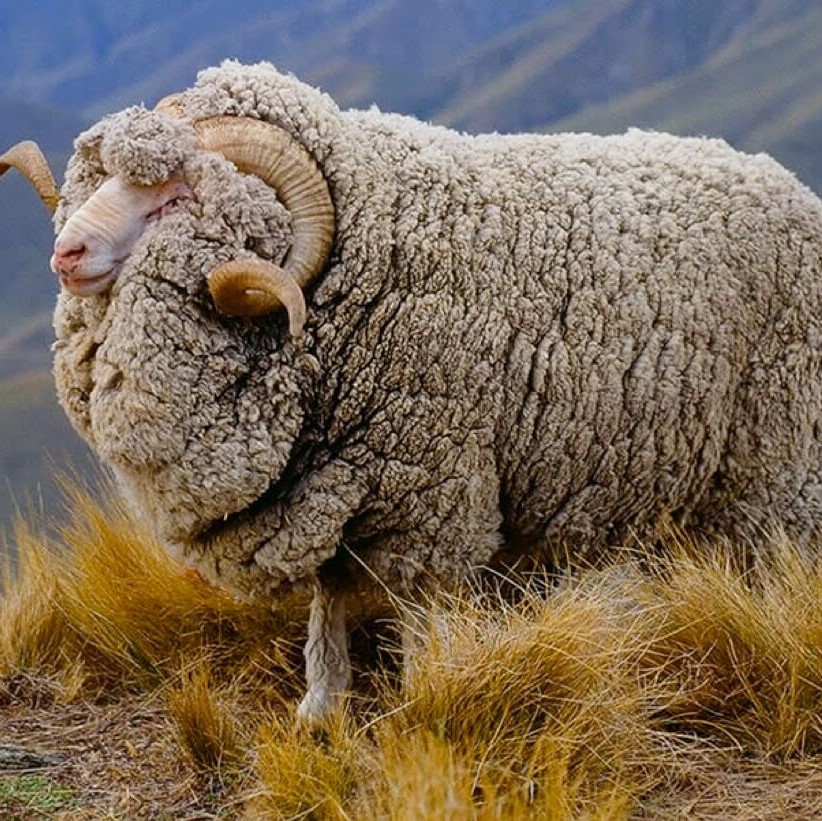 While you may have heard the term Merino wool or read of the fabric on a clothing label, you still might wonder, what is Merino wool? Have you ever asked yourself, where does Merino wool come from, and what makes it stand out from other kinds of wool?
What are Merino Sheep?
The origin of Merino wool is the Merino Sheep. There are more than 200 varieties of sheep, but the Merino Sheep is exceptional. The source of the Merino Sheep is Spain, and the first flock is cited in the 12th century. Now, Merino Sheep are raised in Australia, New Zealand, Argentina, Chile, Uruguay and South Africa. Australia is the biggest producer of Merino wool today, accounting for 80% of the world's manufacturer of the material. New Zealand falls closely behind.
What are the Roots of Merino Wool?
Initially manufactured in Spain, Merino wool was used in the uniforms of soldiers. The fabric was a measure of wealth, and citizens viewed the exceptional wool as an item of luxury. The spread of the particular material dates back to 1765 when King Carlos III of Spain possessed a flock of Merino Sheep, whom he offered to the German Elector of Saxony. With this gift, Merino wool began to spread globally.
What is Special About Merino Wool?
One of the fantastic qualities of wool is that it is natural and renewable. A sheep can grow four to five pounds of wool each year! The Merino sheep is a domesticated animal, smaller in stature compared to sheep who are bred for meat (poor guys). Not only is the fabric useful for human purposes, but the sheep rely on being shorn regularly by farmers.
The wool of Merino sheep does not stop growing without intervention—in other words, if left unchecked, we would have flocks of sheep Rapunzels on our hands. Merino sheep must be shorn at least once annually; otherwise, the sheep can suffer from overheating, challenges with mobility and even blindness. The traits of wool that are beneficial in human wear are equally clever for the sheep, who can happily withstand temperatures from 5 degrees up to 95 degrees. Merino wool is a wonder of nature that gives back to fashion and outdoor wear.
What is Lanolin?
Lanolin may also be referred to as wool wax, wool yolk, or wool grease (yum). The sebaceous gland is an exocrine gland in the skin, which releases an oily substance known as sebum. Sebum has an important job in mammals, as it lubricates their hair and skin. Humans also have a sebaceous gland, and an excess of sebum contributes to acne (gross part over).
Humans benefit from the lanolin of sheep, especially those that are bred for their wool. The magic of lanolin is that it keeps sheep dry. Its waterproofing capabilities help sheep to drain water from their coats. When applied to clothing, lanolin has wax-like properties. Some sheep produce vast amounts of lanolin: one Merino sheep offers 250-300 ml of the stuff! Ok, now the gross part is over.
Benefits of Merino Wool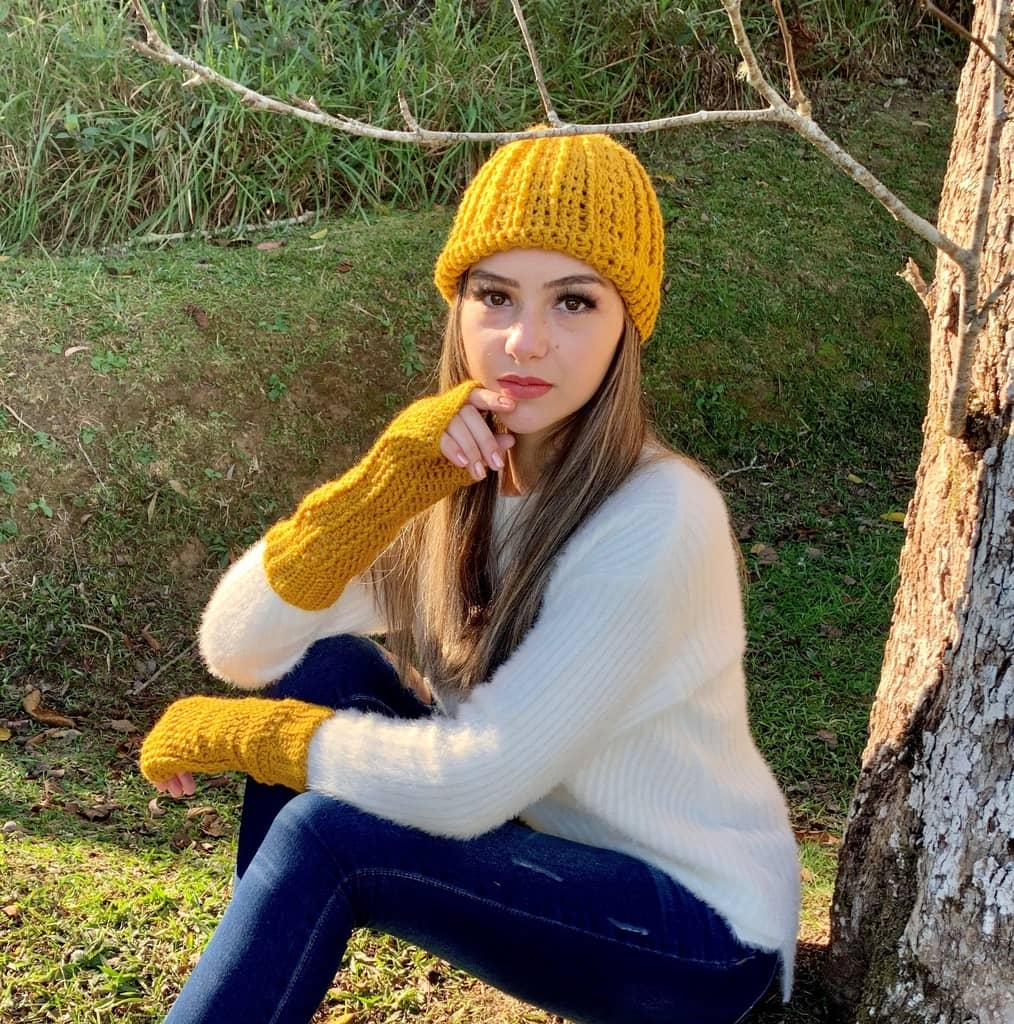 1. Merino Wool is Temperature Regulating
If you have observed a flock of sheep in the summer or winter months alike, you will notice something remarkable. Regardless of the temperature, the sheep look comfortable as they eat away. This phenomenon comes down to a miracle of nature—the long strand of the merino wool fiber. The excellent material has properties that enable it to keep you warm on the coldest day, but conversely, the wool keeps you cool in the heat.
2. Merino Wool is Water Repellent
Think about how unfazed sheep look when it's pouring rain. Merino wool works similarly in garment form. Whether you are up against humidity, rain or wet snow, the material retains heat despite getting wet. If you want to get technical, this is due to Merino wool's hydrophilic properties. Synthetic fabrics can't withstand wet conditions, but with Merino wool, it's business as usual.
3. Merino Wool is Moisture-Wicking and Insulating
The moisture-wicking properties of Merino wool are beneficial to the active person as it prevents irritation of the skin. With a pair of Merino wool men's socks, you can take on your biggest adventures without concerns about rubbing and blistering. The material prevents chafing by absorbing and releasing moisture, working in parallel with the physiological function of the human body.
Due to its wrinkled Merino fibers, the wool also has strong insulating capacities: it's filled with tiny air pockets that keep in body heat. You can withstand any conditions in your Merino wool garments (except probably a hail storm or a hurricane).
4. Merino Wool is Outdoor-Savvy
The elements are no match for Merino wool. Merino wool blocks out UV rays, absorbing radiation, as well as wicking away perspiration. Merino wool is fire-resistant, so you can sit near the campfire serenely toasting your marshmallows without fear. Superheroes clearly have to look into Merino wool outfits. Someone alert the Justice League.
5. Merino Wool is Durable
There are some natural benefits to the wool of the Merino Sheep. Not only is it super soft and fine, making for the ultimate comfort against the skin, but the wool itself is naturally long. The length of the wool makes it a durable natural fiber. Garments made of many shorter fibers are more likely to develop holes. Merino wool has a natural crimp to it: the crimp strengthens the material, makes it stretch easily.
6. Merino Wool is Antibacterial
Amazingly, Merino wool can improve the health of your skin. Merino wool regulates humidity, as well as body temperature. The antimicrobial properties of lanolin contribute to a healthy microclimate for the skin. A study performed in Australia showed how superfine merino wool (less than 17.5 microns) improved cases of eczema in children. Add healing powers to the list.
Merino wool also combats odor, as the material prevents the growth of microorganisms that are responsible for odor. If you're wondering what to wear to the gym, and you're the type of person who stinks up the whole place, we recommend a Merino wool workout t-shirt. For everyone's sake.
7. Merino Wool is Easy to Care for
Adventurers and people with busy schedules love materials that don't require complex care. It is very simple to care for Merino wool. You can wash most Merino wool fabrics on a gentle and cold cycle. Since the wool is odor-resistant, you can wash it less—so if you dread laundry day like getting a tetanus shot, Merino wool has you covered.
Cost of Merino Wool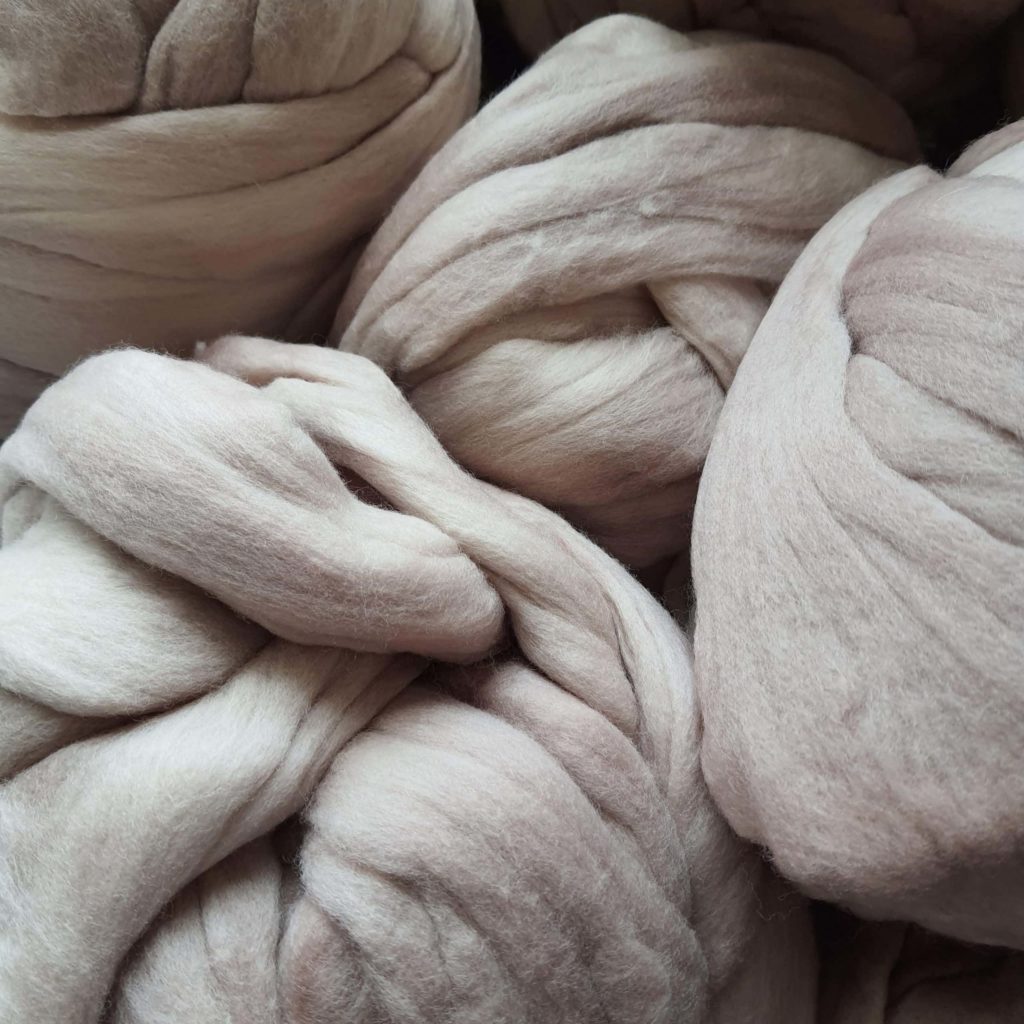 In keeping with the quality of Merino wool, the fabric comes at a higher price point.

Cost of Merino Wool Fabric Clothing Item Price
Socks $15-30
Shirt $100
Base Layers $50-$150
Jackets $150-$600
Although Merino wool costs more, it is definitely worth the buy. It lasts longer than other fabrics, and you won't have to replace it as often as you do other clothing. More importantly, you are investing in the ability to combat the elements, always smell fresh, and be semi-fireproof. Semi-fireproof. Don't test fate, though.
Merino Wool Outfits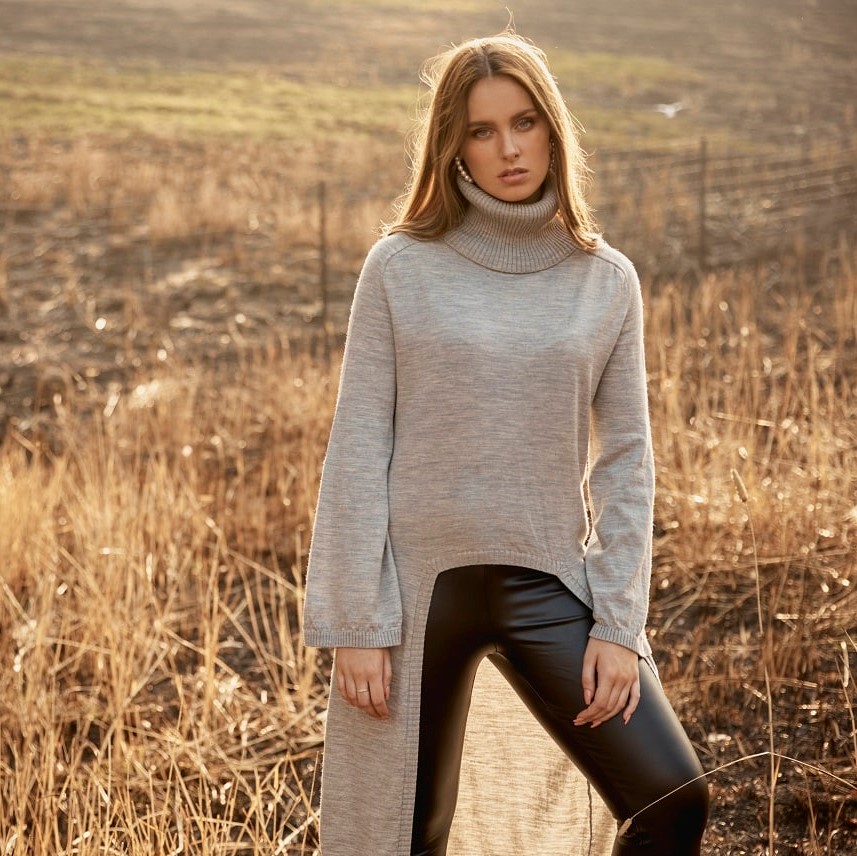 Merino wool is second to none if you are on-the-go, living multi-purpose days, travelling or are an avid outdoorsman. If, before finding this useful material, you struggled to regulate your temperature, retained sweat odor, or experienced chafing, you will find your needs skillfully addressed with the strength and subtlety of Merino wool.
If you find yourself cold at the beginning of a hike, bike ride, or a cross-country ski, but experience overheating near the end, Merino wool is the perfect fix. Wearing a Merino wool t-shirt as a base layer will wick away sweat, keeping you dry and comfortable throughout active days.
Once you have tried a pair of Merino wool socks, you will never look back. Their warmth and next-to-skin comfort will help you excel in your exercise of choice. The material draws sweat away as vapour so that you can participate in outdoor activities from morning until night, without any discomfort.
Style and Convenience of Merino Wool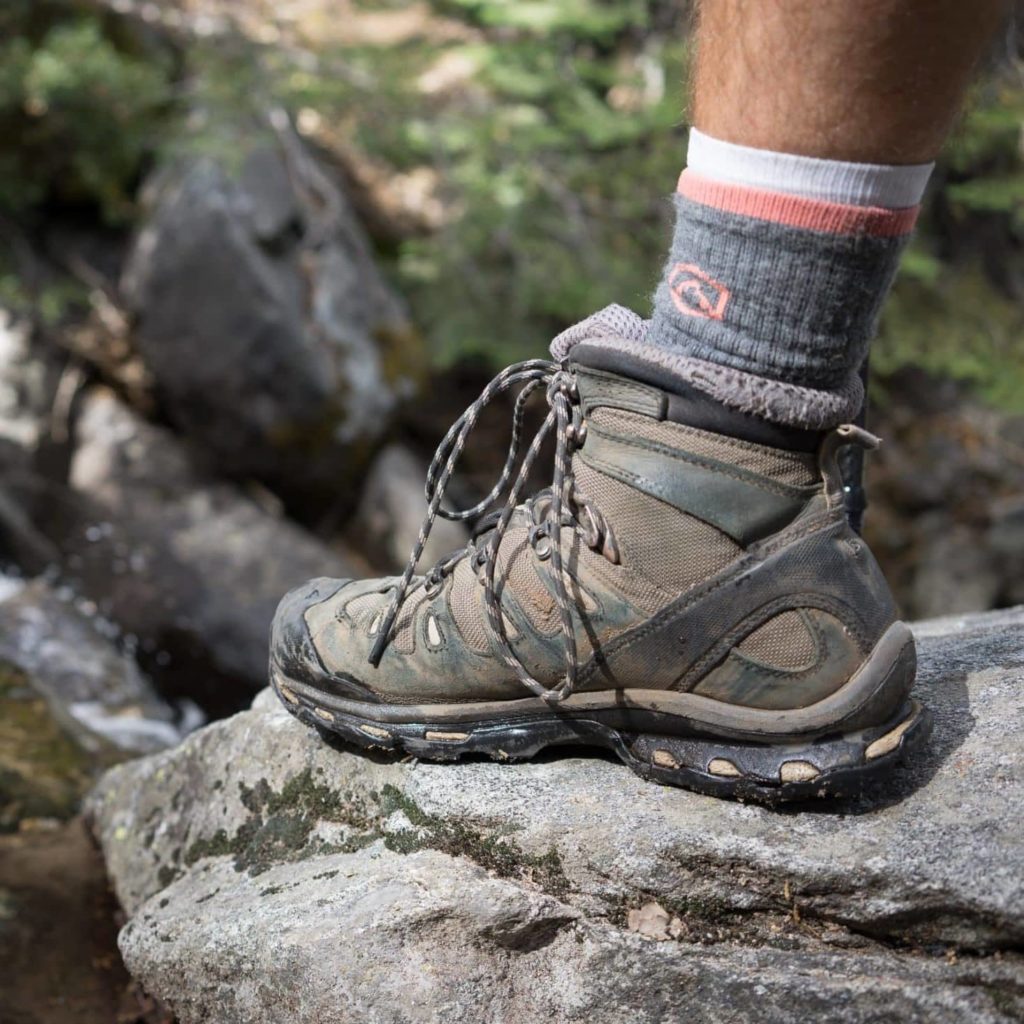 Merino wool blends style and performance: the fabric is classy looking but offers comfort to an active and engaged lifestyle. Dress up for a date in Merino wool, and things will certainly get cozy.
The versatility of Merino wool is leagues ahead of all types. Not only is it without an itch factor, but it has temperature control qualities that regulate the body through high-performance activity.
Merino wool will support you through temperatures ranging from -20° C to +35° C. When you're on the go, Merino wool will match your needs with easy wash instructions and resistance to wrinkles due to the natural properties of the wool.
Sum Up of Why Merino Wool is Incredible
Thermoregulating
Quick-drying
Odor-resistant
Wrinkle-resistant
Easy washing instructions
Durable
Hypoallergenic
Renewable
UV resistant
Biodegradable
Soft and fine
Classic look
High performance
Is Merino Wool Itchy?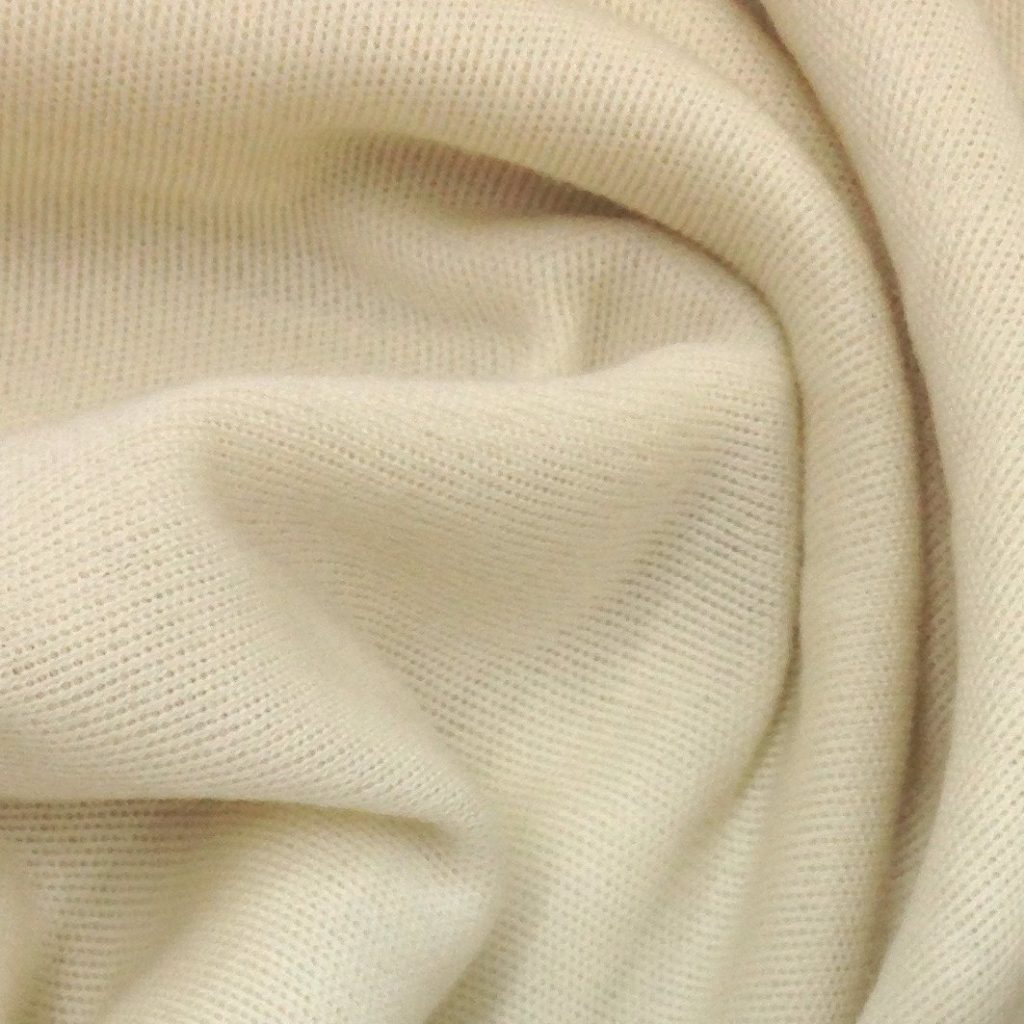 Many people have a negative association with wool that dates back to an itchy childhood sweater from an aunt who vaguely smells like old cheese. Even the mention of traditional wool sends a shudder down the spine. Merino wool stands out as one of the softest natural fabrics.
When pressed against the skin, Merino wool bends due to the minute diameter. The lightness of Merino wool is noticeable in the feel of the sock or when worn as a sweater. This trait puts it in a different category than the itchy sweaters that haunt your memory. Remember those kids who no longer have eczema, because of Merino wool?
Can You Be Allergic to Merino Wool?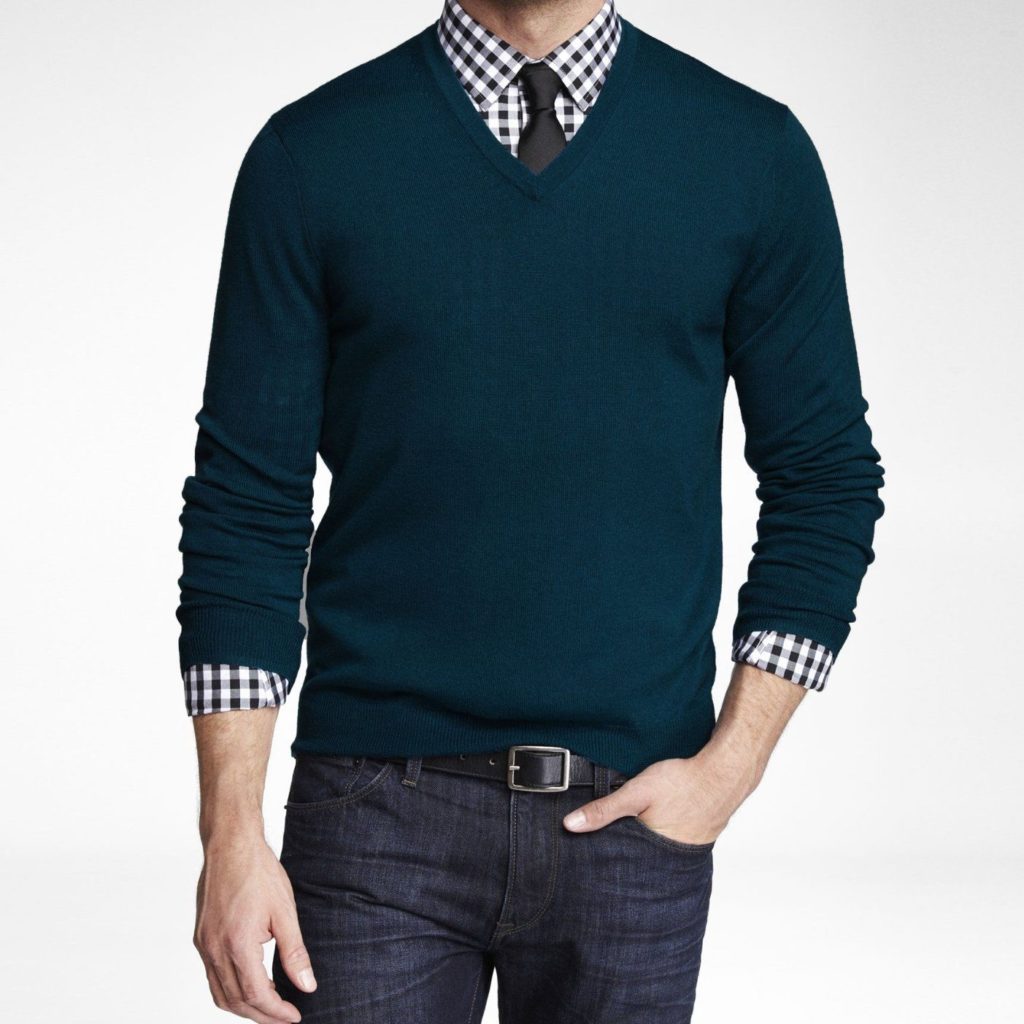 Merino wool is hypoallergenic. Here's the long and the short of it:
1. Synthetic fabrics cause many people to suffer allergies; in other words, the materials are made by humans
2. Merino wool, as a natural material, does not cause allergies.
3. Nylon, rayon and silk may be blended with Merino wool; check the garment label to determine the quality of the Merino wool
How to Wash Merino Wool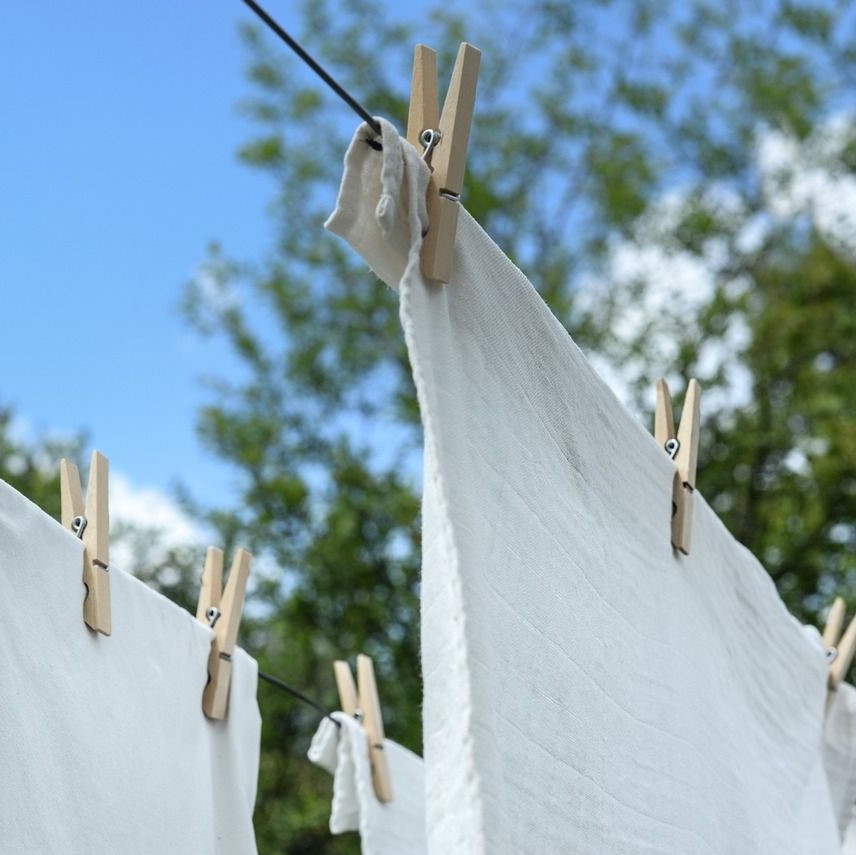 Incorrect washing of Merino wool will lead to wear and tear, just like any other delicate material such as cashmere and silk. Here are the do's and don'ts of how to wash Merino wool:
| | |
| --- | --- |
| Do | Don't |
| Washing: If your machine has a wool wash or delicates option, wash your Merino wool garment under this setting. If you don't have a delicates setting, wash on low to medium heat on a cold cycle. Use a mild detergent, and wash separately when possible. If you're wondering how to wash merino wool socks or how to wash your Merino wool sweater, wash them inside out. | Fabric softeners will coat the Merino wool fibers, disabling its ability to control body temperature adequately. |
| Drying: Lay flat or tumble dry on low if the instructions indicate that it will not harm the fabric. Dry on a flat surface, preferably a towel. | Do not dry clean. |
| For accuracy and security, read the garment label for temperature indications. | Do not use bleach. |
| Use a soft cloth to dab at stains. | Do not wring out the garment as it will stretch the fabric. |
Different types of wool have their own washing recommendations. Check out how to wash wool socks.
Travelling and Packing Merino Wool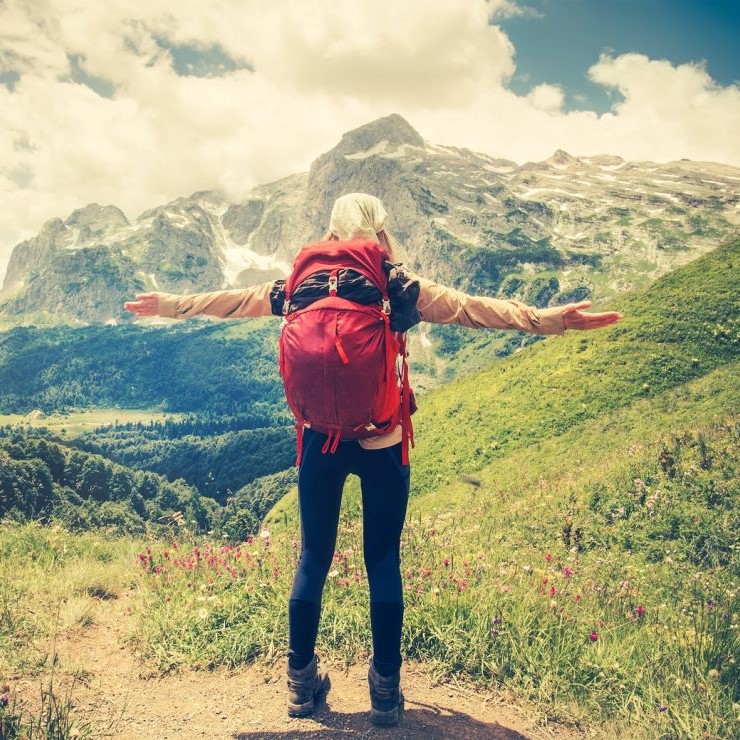 The Versatile Travel Garment
Choosing multi-purpose fabrics for travel is one of the most challenging parts of packing. Even if you check the weather forecast, meteorologists are wrong half the time, and sometimes it just feels like they're guessing. Merino wool is a versatile and forgiving fabric to pack for travel.
How to Pack
Merino t-shirts for warmer climates, air travel or underlayers for colder climates
V-neck or Crew neck for evenings out
Athletic wear for the day time
Undergarments
Travel With an Adaptable Material
Whether you're wearing a Merino wool t-shirt on the plane, hiking in your Merino wool sweater or viewing tourist attractions in a pair of Merino wool socks, the material is adaptable and comfortable. During the long days of exploring, you will be grateful for the breathable, odor-resistant, and sweat-wicking qualities of Merino wool. With its moisture-absorbent traits, you won't have to change your clothing as frequently and therefore have the benefit of packing smart and packing light.
Travel Without Bulk
Merino wool is non-bulky, and you can pack different Merino wool garments of varying weights to support your travel needs. Merino wool simplifies your outfit choices and keeps pace with your sightseeing. This will leave room for other things in your suitcase, or for once, you'll be the kind of person who packs light.
Travel in any Climate
The same features that make Merino wool the ideal option for high-intensity and outdoor activities make it the best material for travel. Merino wool is heat-absorbing in cold weather and moisture-wicking in warm weather, making it adaptable to any climate. Merino wool can go several days without washing, even if you're riding a camel in the Gobe desert. You'll need water, but your Merino wool and Mr. Camel will not.
What is the Best Way to Keep Your Merino Fresh While Travelling?
Pack layers of Merino garments
Air your fabric out in a well-ventilated room or next to an open window each day
If your clothing needs washing, use warm water in a sink basin with gentle detergent and hang to dry
Each morning, your wrinkle-free apparel will be ready for another day of exploration
Where to Buy Merino Wool
Soxy's new collection of Merino wool socks will keep your feet cozy, moisture-free, and sweat-free. Soxy's soft and fine Merino wool socks are unlike your typically itchy woollen socks. They're luxuriously smooth and comfortable, with an array of styles and patterns to choose from.
Get Access to Exclusive Deals
Subscribe for free to get exclusive deals in your inbox. 100% privacy