How To Wear Socks With Loafers – Best Style Guide For 2023
Do You Wear Socks With Loafers?
Picture this: you're in New York City and you catch a glimpse of a seriously trendy and chic person waltzing out of the revolving doors of a skyscraper. They're sporting a semi-loose black turtleneck sweater and slim-fit grey pants. They appear as though every part of the outfit has been put together flawlessly from top to bottom… especially when you notice those dark brown loafers… paired with burgundy socks… You develop goosebumps, your eyes sparkle with glee and your heart races in excitement of getting yourself a pair of loafers with socks.
That was a tad dramatic, but a bit of exaggeration won't hurt if it serves a purpose. Wearing socks with loafers can be deemed as prideful as branding yourself with a trophy or topping yourself with a monarch's crown. It is eye-catching and for all the right reasons.
Exhibit A: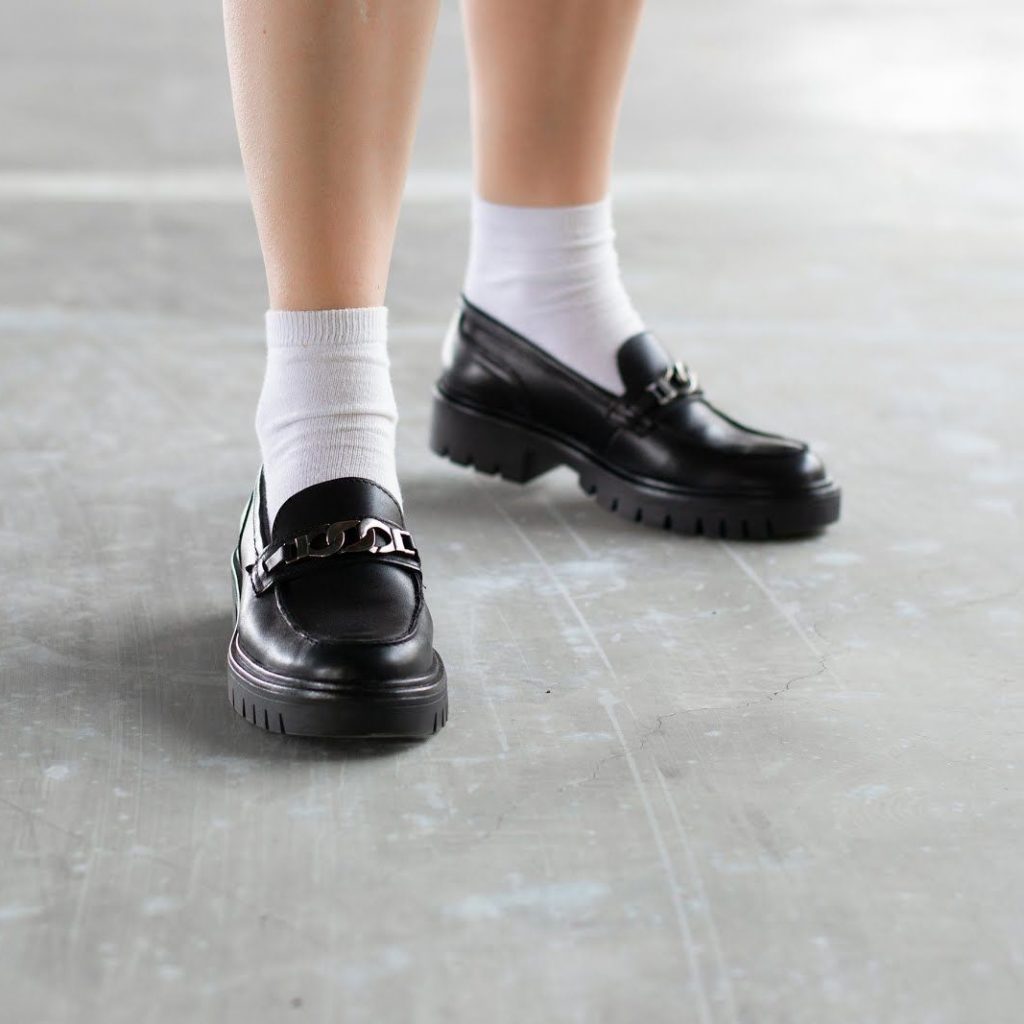 Exhibit B: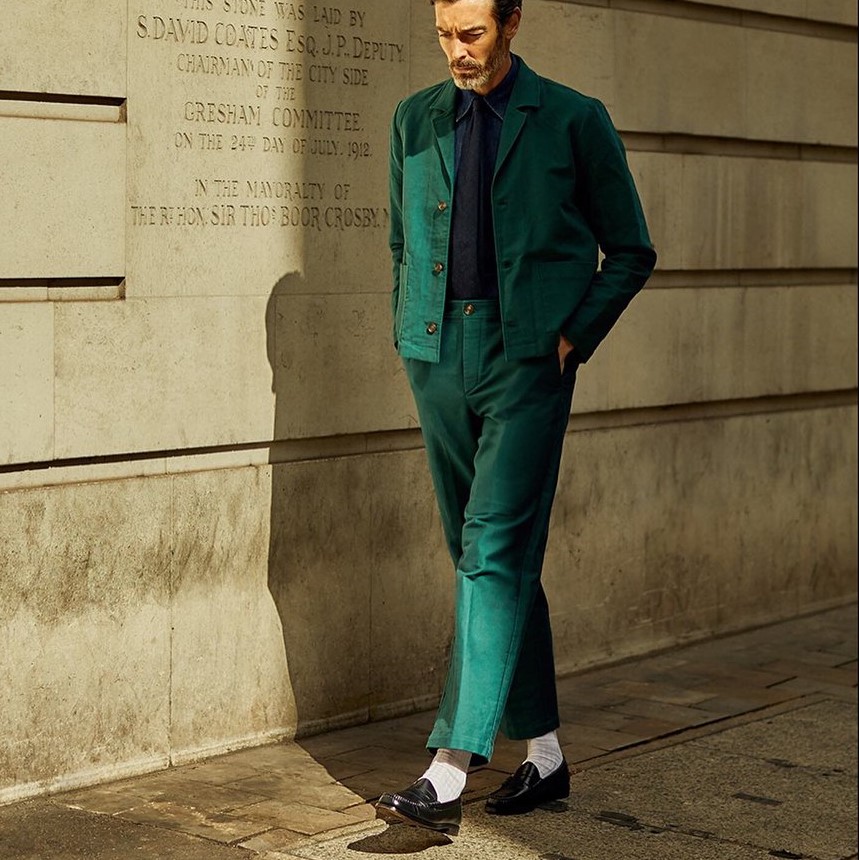 So, do you wear socks with loafers? If you're thinking of giving it a go, read on.
Is This a Fashion Faux-Pas?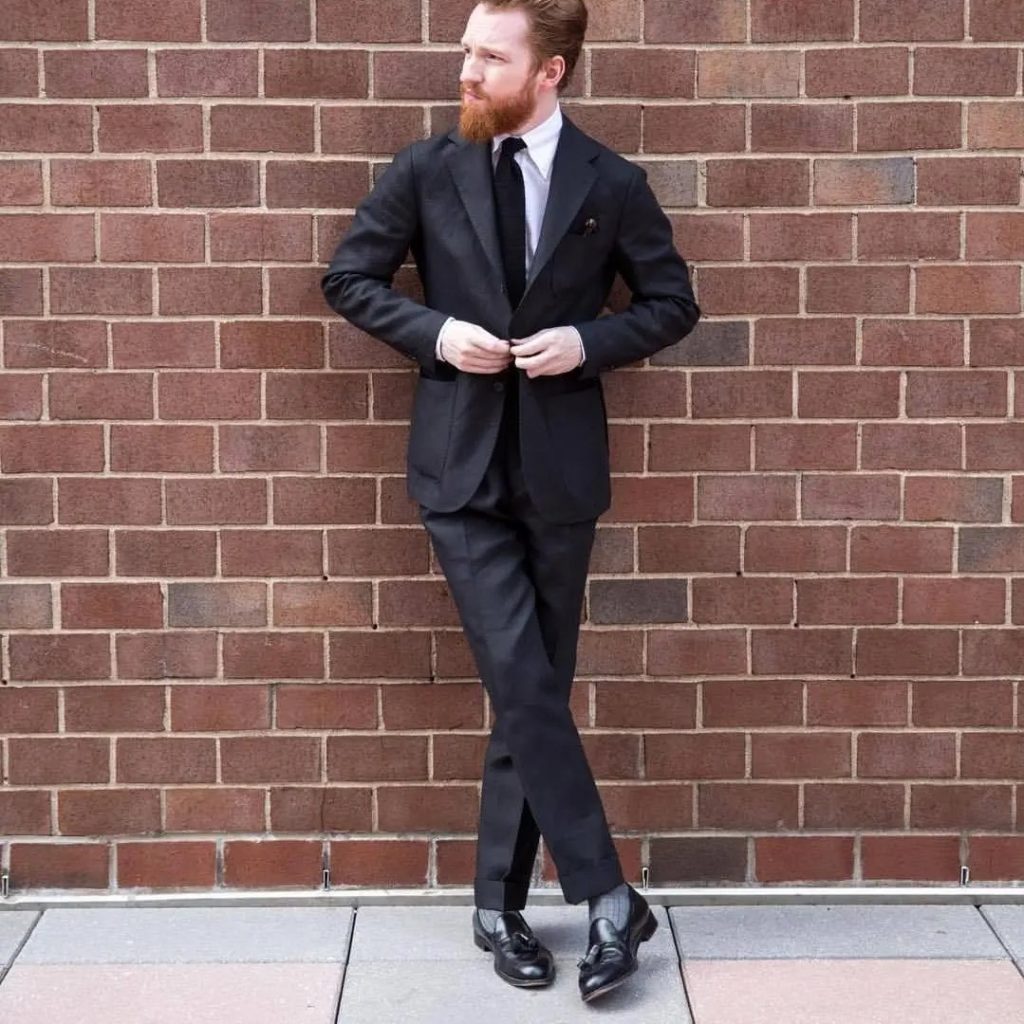 Can you wear socks with loafers if you want to look stylish? Wearing socks with loafers is like having pineapple on pizza. Socks can mesh nicely with loafers, but the pairing must be done in a tasteful manner. The desired sock length depends on what outfit you plan on wearing, which we'll get into later for girls and guys.
If you want to look as though you are not wearing socks, ankle socks and no show socks work well with loafers considering that they're hidden within the interior of the shoes themselves. Pretending to go sock commando is a thing.
Regardless of the pairs you're wearing, there are two golden rules regarding socks:
1. They must be fully pulled up
2. Or fully trimmed down
If the bands of the socks are visible, start over. You're not leaving the house looking like that.
Please note that there are no real rules surrounding whether or not you should wear socks with loafers. So many fashion gurus and magazines promise that they have discovered the correct answer, but none have prevailed in delivering the Gospel truth. With that being said, let's proceed in exploring loafers, with and without socks. No filter. No discrimination. All love in the name of fashion.
Socks to Wear with Loafers That Will Draw Attention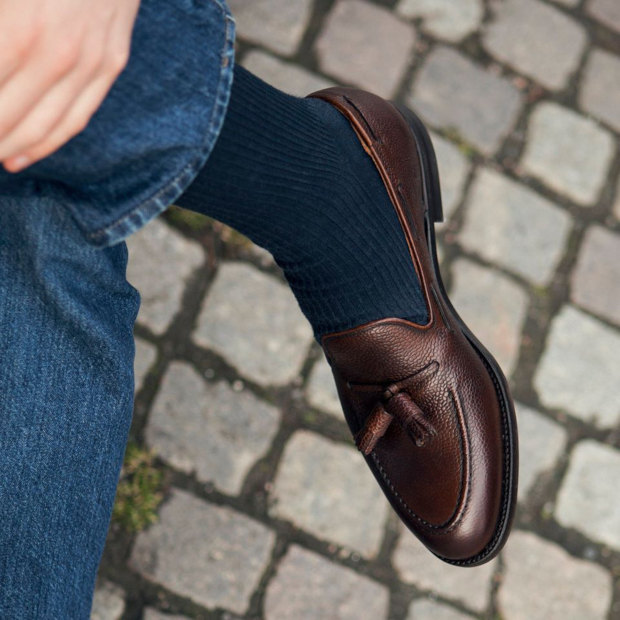 The socks you'll choose to go with your loafers depends on:
The wearer's taste
The climate
The occasion
It's tricky to determine which socks to wear with loafers to an exact science. You must take the material, length/cut, print/pattern, and color into consideration in order to maximize your clothing style. First, you can examine the appropriate sock pairs that may be to your liking:
| | | | |
| --- | --- | --- | --- |
| Material | Length/Cut | Print/Pattern | Color |
| Cotton, wool, synthetic | Knee high, thigh high, quarter length, over the calf, crew, no show, ankle | Polka dot, striped, argyle (diamonds), zig zag | Black, blue, red, brown, green, grey, burgundy, tan, white, cream, etc. |
What Socks to Wear With Loafers: Take Notes!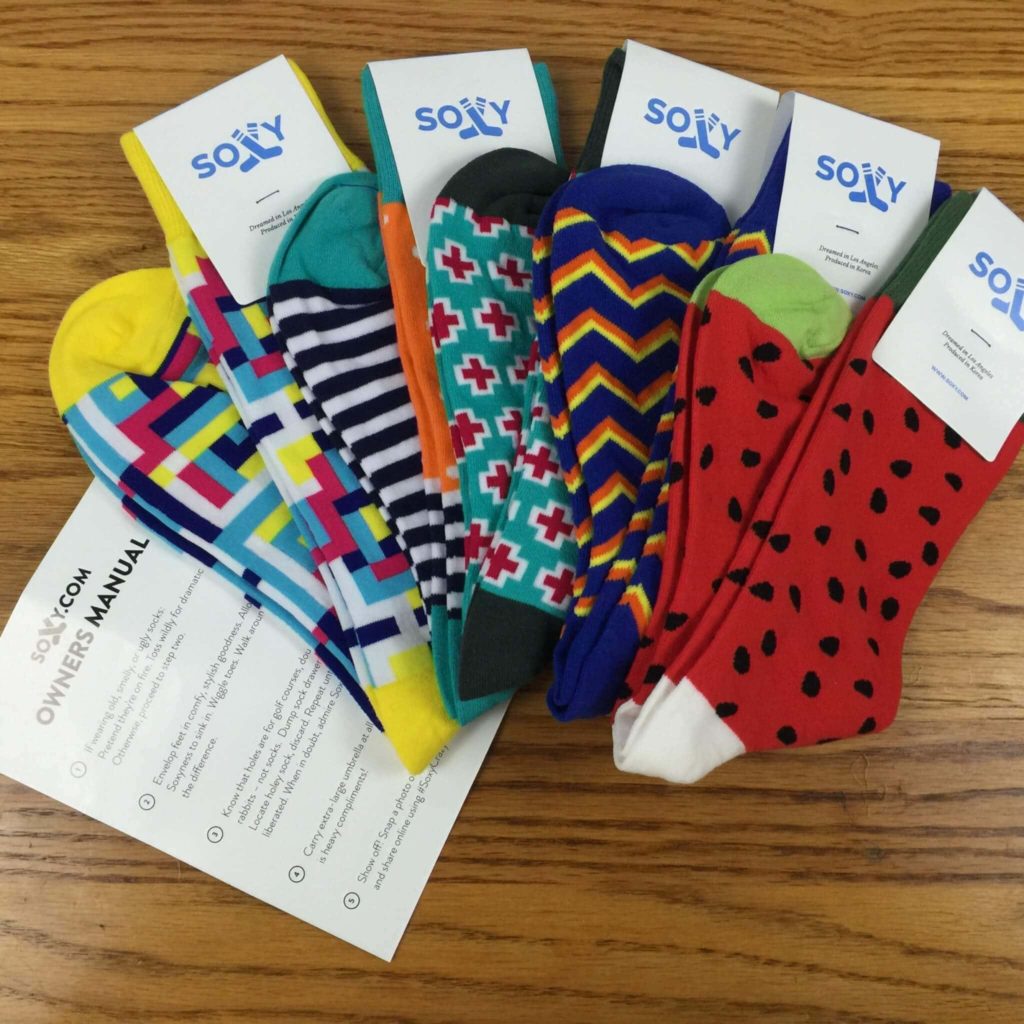 Calf-length argyle socks provide a particularly classy look for dress loafers. Argyle socks are typically multi-colored, from muted tones to bright and clashing. They made their debut way back in the 16th century in West Scotland when Scottish clansmen used their tartan to create foot coverings, resulting in a timeless and unique diamond pattern. Argyle socks are often associated with golf, but they work effortlessly with dress loafers. They're not too showy, but can still make your outfit more interesting.
Of course, not all loafers are fancy. You may be wondering, do you wear socks with loafers, even if said loafers are casual? Certain types of loafers, like most driving loafers, have a relaxed vibe to them:
These loafers can be worn with casual socks, like crew socks. On the other hand, dressy loafers, like penny, pump, and the hazel loafers you see below, should only be worn with dress socks.
You may be the kind of person who loves to wear fun prints and patterns on their socks. These should be reserved for casual settings and loafers unless proven otherwise and depending on the suit, dress or cardigan you decide to put on. Sock patterns that are hard to miss as there are a variety of them to choose from:
If you're trying to make your friends jealous, go for bright and striking socks. Or dress socks to look as if you're en route to a cricket tournament or attending a private school in England. Do you wear socks with loafers for any outfit you're going for? You can, and you should! Overall, the purpose is to express confidence and individuality while wearing your socks.
How to Wear Loafers With Socks: Men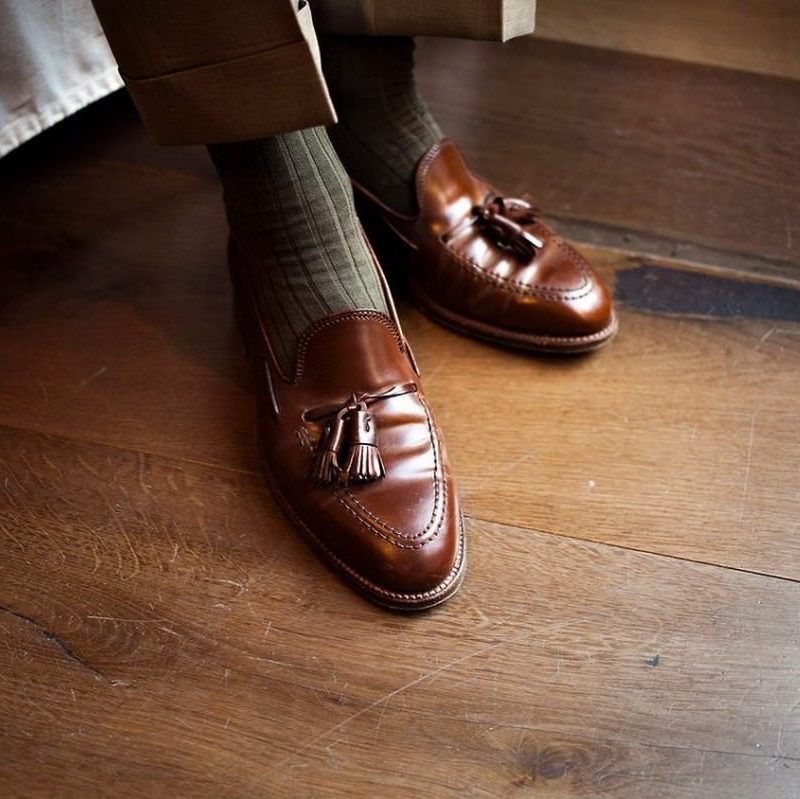 For men, if you desire to look spiffy, conservative, or old-fashioned, the color of the socks must match the loafers. Do you wear socks with loafers at fancy events? Certainly, as going sockless with loafers is considered inappropriate for formal occasions. Go with dress socks are to be worn to save face from public humiliation. If you think your boss or the president of such-and-such won't notice your sockless feet, think again. Once you don't stand out like a sore thumb, you're good to go.
For attending a casual event such as a neighborhood barbeque, children's birthday party or anything of the same caliber, you may express your individuality without overdoing it by throwing in some colors and prints to suit your personality and boost your confidence. Wear these socks with neutral loafer colors like burgundy, tan, dark brown, navy, or grey since they are the most versatile. Or, if you want your socks to stand out, but you don't want to be too out there, try contrasting neutrals:
With black loafers, it's pretty obvious that any non-neutral colors will stand out. Do you wear socks with loafers that are black? You could do a neutral outfit, black loafers, and red socks for a splash of liveliness. However, if you're going with a red sweater and black loafers, adding red socks would be going overboard. It would be a different story if you were thinking of an emerald green sweater, black or grey pants, and emerald green socks. This shade of green is more understated, so matching socks in that color with a top is all good. Basically, if you are matching colored socks to your outfit, the shade should be muted or on the dark side.
Do yourself a favor and wear black loafers, especially leather ones, with caution. It gives off a preppy appearance like wearing a bow tie, so treat these specific loafers with utmost respect.
How to Wear Loafers With Socks: Women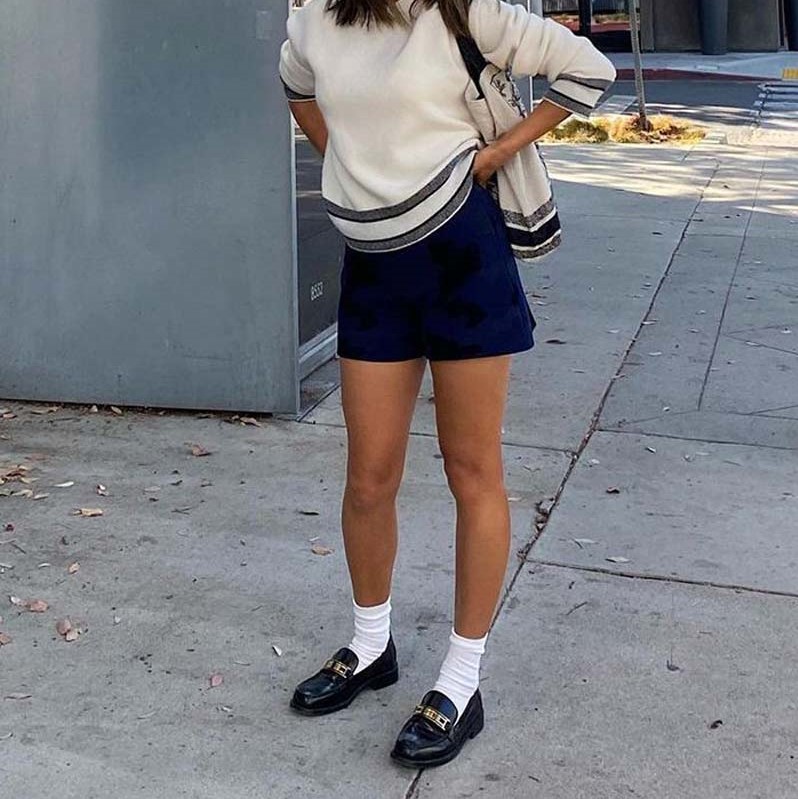 To appear delicate and classy, especially when arriving at a formal function calls for thin, white socks. It's basic and it works. For extra cuteness, try folding over the top of each sock. Fishnet or sheer socks can do the trick of spicing up your outfit, as well as ribbed-velvet, sparkly/metallic and floral-printed socks.
Girls can go all out with more creative colors and patterns as well, following the same logic as men's socks and loafers: make those socks the statement piece, or match them with a hue in your outfit. Think darker or muted colors like maroon, emerald or moss green, plum, and navy.
With attention to floral patterns, they demonstrate fragility, vibrance and sophistication. You can easily mix and match them without losing their classic charm which they have held throughout history. Their longevity helps them fall into many niches and styles, including being paired with loafers of any sort.
How to Wear Loafers Without Socks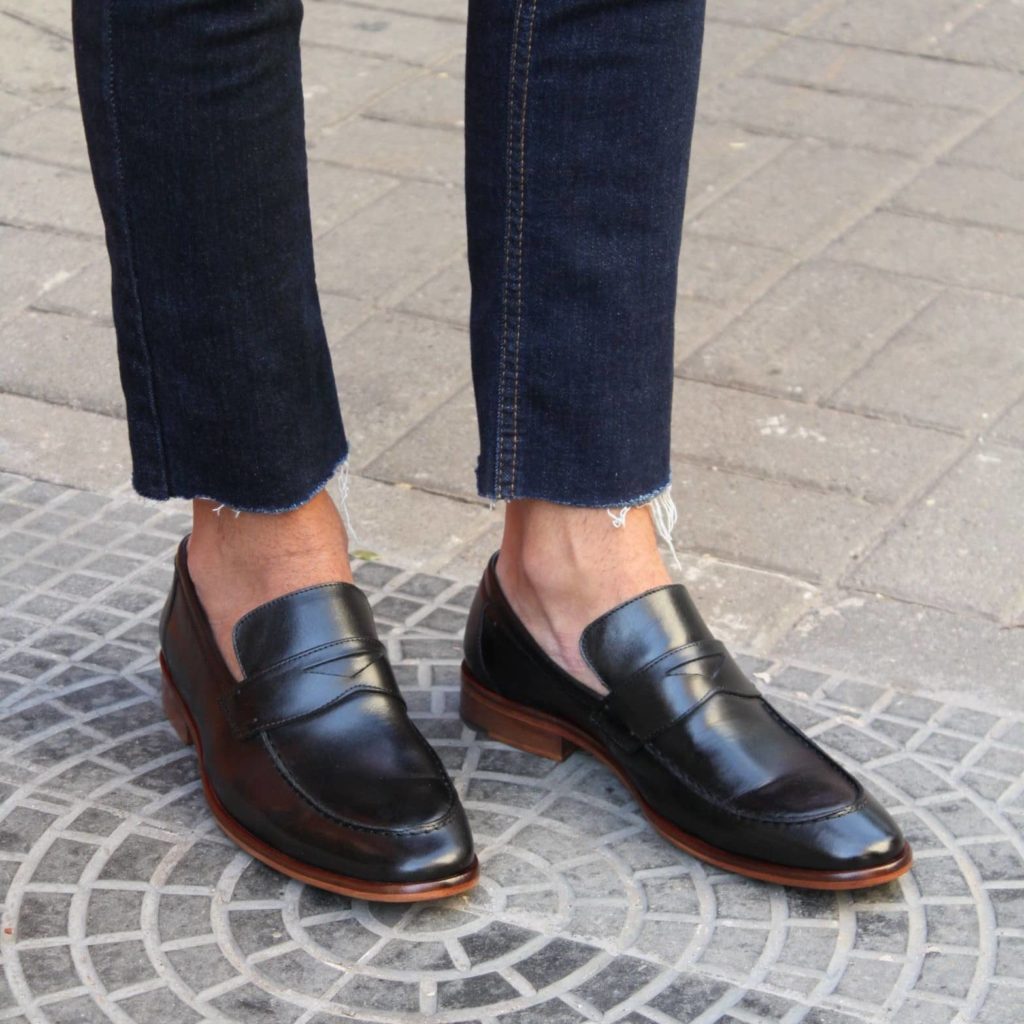 Do you wear socks with loafers, even in the summer? Should you wear socks with loafers, even if it's really hot outside? Both answers are yes. You don't want stinky feet, do you? We recommend you at least wear no show socks to avoid:
Smelly foot odor
Blisters
Damaging your shoes from all that gunk your feet produced
If you, however, demand or absolutely insist on wearing no socks at all, pop in some antiperspirant powder to absorb any moisture. Now, I get it that sometimes you want to forego comfort in the name of being up to score with a fashion trend. Either way, remember that a compromise is always within reach as long as you are open and willing to tend to your outfit appropriately.
Be Courteous When Wearing Loafers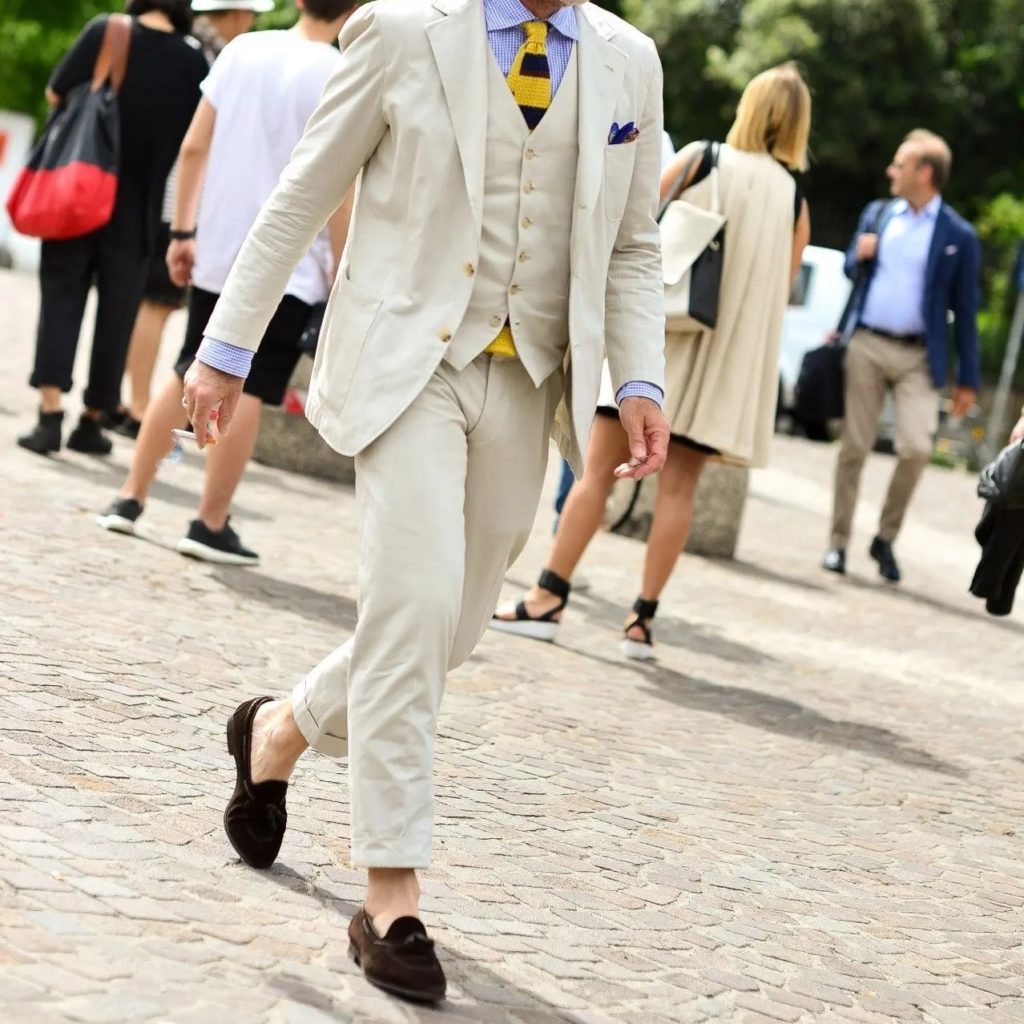 It is absolutely vital to note that loafers should not be worn more than one day in a row to allow them to dry out properly. So have mercy on your loafers and do not let them drown in your sweat, please and thank you.
Choosing to wear loafers without socks requires care and attention not only towards your shoes but your feet as well. You wouldn't want to cause blisters around your feet after a long day of strutting in your loafers, do you?
Do You Wear Socks With Loafers? Let's Put a Sock in it Once and For All in This Debate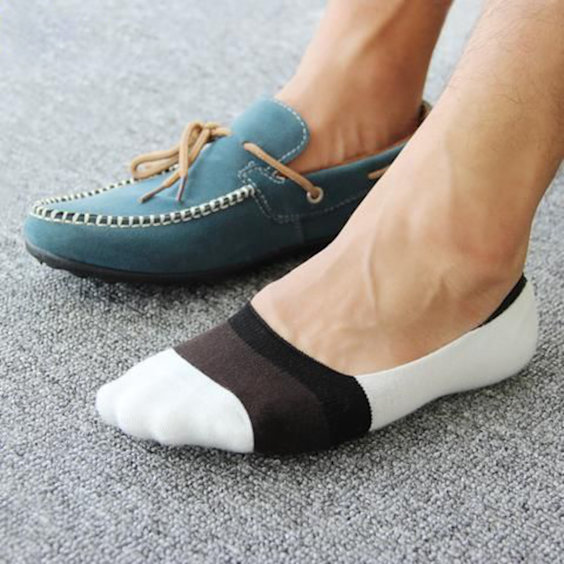 Bass Weejun, the Norweigan fisherman who brought us loafers in the first place, doesn't even know we're having this do you wear socks with loafers debate. Good old Bass Weejun probably wouldn't mind whether or not you wear socks with his invention. The correct answer to do you wear socks with loafers is that it depends on personal preference, and whether or not you put stock in taking care of your shoes and feet.
To categorize loafers, they're slip-ons of the highest class. Loafers are indeed a prestigious pair of shoes, but this is dependent on certain elements such as material, style and color. Loafers are flexible and work for professional and laid-back settings, they are high-class yet down-to-earth. They are a staple pair of shoes that hold a special place in your closet – and heart. Regarding socks and deciding what to wear, grab yourself some new socks to refine your fashion sense and take pride in the steps you take with them.
Get Access to Exclusive Deals
Subscribe for free to get exclusive deals in your inbox. 100% privacy