What to Wear to a Baseball Game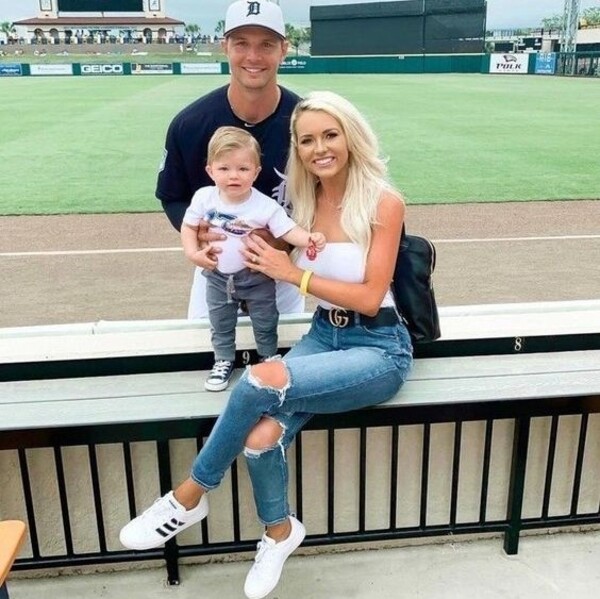 "Take Me Out to the Ball Game," has become the anthem for North American baseball, and many of us have memorized this song.
And when sitting in the baseball stands watching a game, eating peanuts and rooting for your home team is a must. But, while most people know these things, many of us still wonder what to wear to a baseball game.
Of course, you don't want to show up in an actual baseball uniform (unless you're participating in the sport), but you don't want to look like you have no spirit or heart for the game either. But, it can be difficult to determine what that happy medium is, and choosing the best outfit for the game can be a challenge.
But, luckily for you, that's why we wrote this guide. We'll help you figure out how to add a touch of the sport into your outfit, and not overdo it or cramp your style. And, after reading this article, you should know exactly what to wear to a baseball game.
Of course, you'll want to show off your love for the game and get into the baseball spirit, and we'll help you do just that. We've compiled a list of the best baseball game outfit ideas. Plus, our helpful guide includes the following info:
The history of baseball
What to wear to a baseball game guys edition
What to wear to a baseball game girls edition
How to choose and style your outfit
Where to buy some essential pieces
What is Baseball?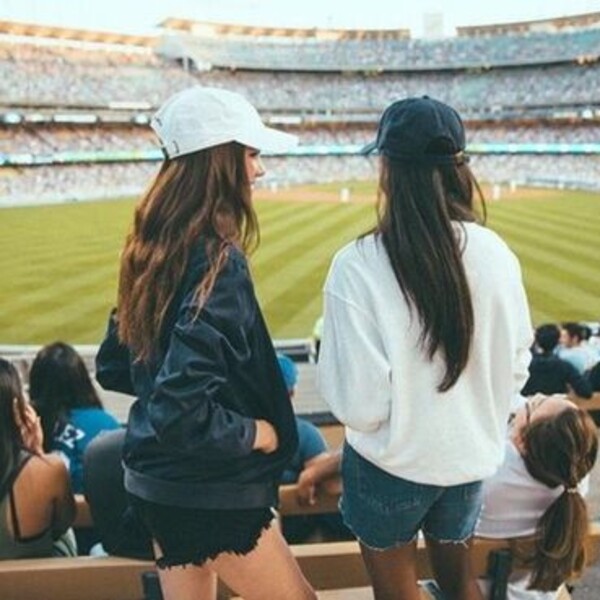 A classic American sport, baseball is a ball game played between two teams, each of which has nine players on the field at a time.
The players take turns going up to bat, trying to hit a home run, and standing in the field, where they run to checkpoints or try to catch the opponent's ball.
A player in the field, called the pitcher, tosses the ball to the batter, who runs to different checkpoints (called 'bases') while the opposing team attempts to get them out by catching the ball.
Players get points when they run in a full circle around the field, back to the point from which they started. And, the team with the most points at the end of the game wins the match.
History of Baseball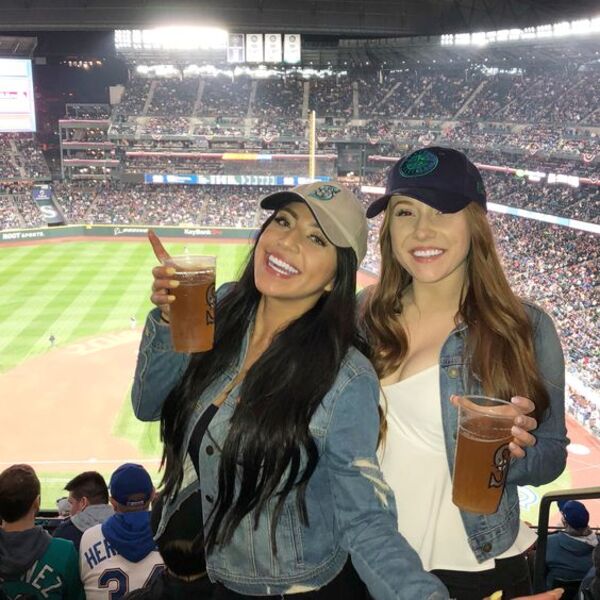 Attending sports games is an integral part of North American culture. Several of these sports have strong, deep roots in American history, and the game of baseball is no exception.
That being said, the game was first brought to America in the 18th century from England, it's birthplace. Baseball's invention was inspired by other bat and ball games (such as cricket).
Brought to America by immigrants, it quickly became the beloved sport it's known as today. In 1871, the National Association of Professional Base Ball Players was brought to life, turning the fun game into an annual event featuring competing teams.
Pros like Babe Ruth and Jackie Robinson further brought the game to the front lines, and soon people everywhere were gathering to enjoy the classic sport.
What to Wear to a Baseball Game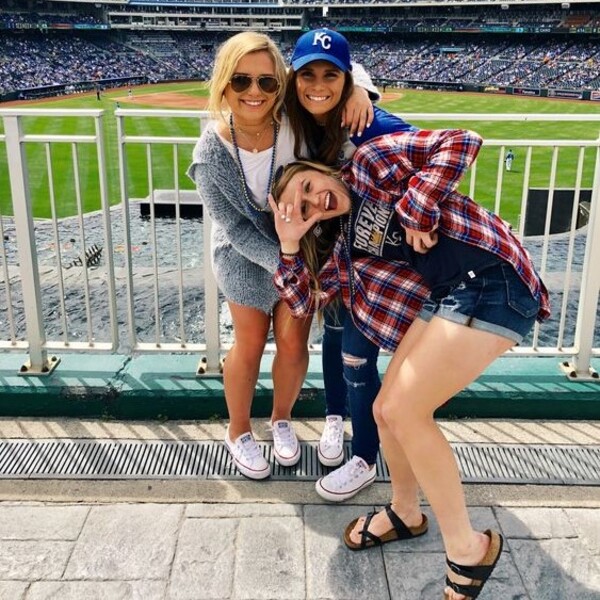 Knowing that there's so much history behind this popular sport, it can be difficult to decide what to wear to a baseball game. That being said, sports game outfits should be casual, so you likely already have plenty of great pieces in your closet you can wear in the stands.
When attending any sporting event, simple outfits are always a great way to go. Neutral tops, your fave bottoms, and cool accessories are go-to items.
Essentially, casual, comfy pieces, a stellar hat, and a bag featuring your home team's logo are the classic baseball game uniform (when you're not on the field playing the game that is). 
That said, other athletic styles such as leggings and sweatshirts are another great choice, and these comfy clothes also fit in well with the sporty environment. You may also want to dress in layers because stadiums can be either cool or hot—it really just depends on the day.
Already, you might be starting to think about what to wear to a baseball game. If you're feeling ready to go online and buy tickets to a baseball game, you'll want to be prepared first.
So, we'll outline some of our favorite outfit ideas for baseball games down below so you can start plotting your next look.
10 Outfit Ideas for Baseball Games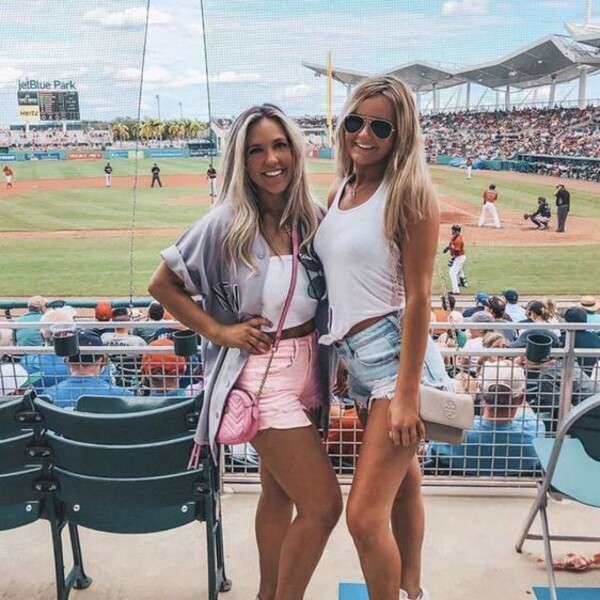 Baseball Hat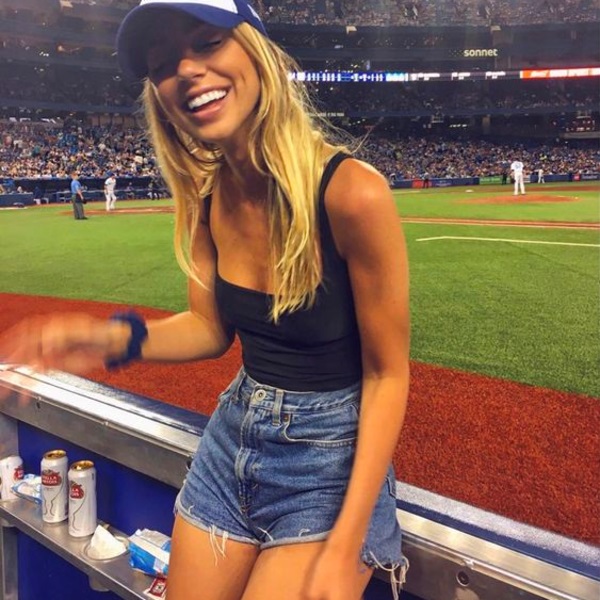 If you're going to a baseball game, there's one thing you can never go wrong wearing: a baseball hat. You can opt for a plain one, or choose a hat with a logo or phrase inspired by the team you're rooting for.
Plus, you'll be able to wear it casually, and since it's a pretty versatile piece it'll go with many different outfits.
This look features a classic pair of distressed denim shorts, a black tank top, and the outfit is topped off with a Blue Jays baseball cap. We recommend wearing a pair of white, blue, or black sneakers to complement the colors in this ensemble. 
Face Paint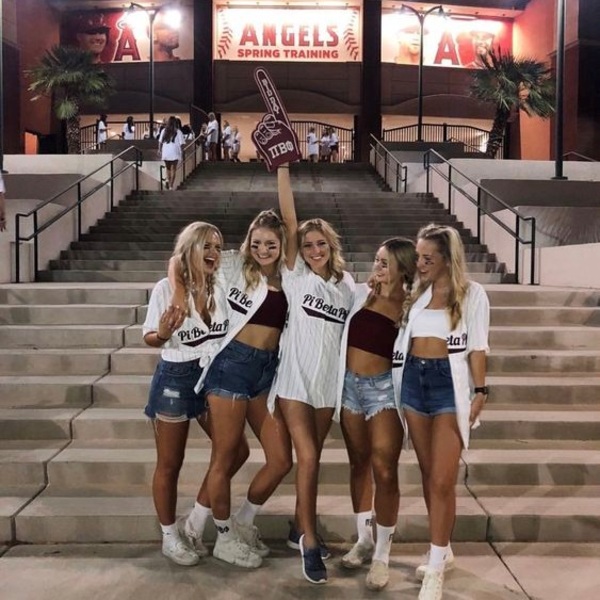 Face paint is a great way to show your excitement for the game, and stripes across the cheeks show you're there to win! Try wearing a striped button-down jersey with your team's logo, a black tube top, and daisy dukes for a complete ensemble.
These girls chose to match with each other, which is a fun way to showcase your team spirit and get your head in the game. 
Baseball Jersey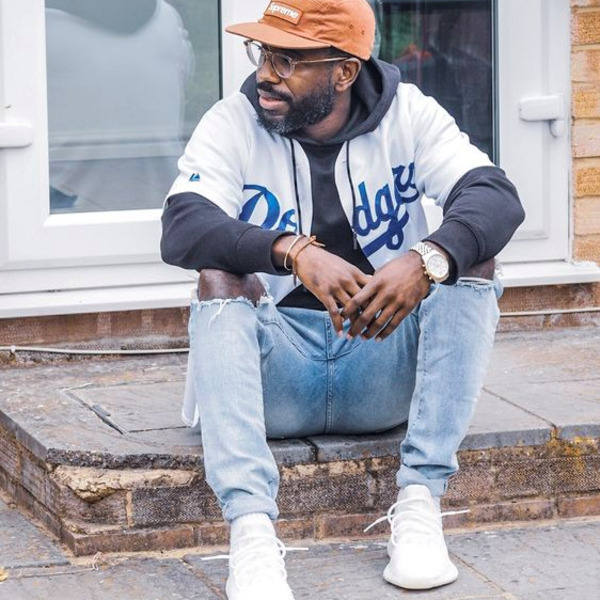 For a casual and comfortable outfit, opt for a baseball jersey layered over your favorite hoodie. Wearing a baseball jersey is definitely a popular choice since you'll fit right in with the players, as well as the other fans.
The layering looks cool and classic, while the acid wash denim adds a vintage touch to the outfit.
You can opt for a simple cap, but a baseball hat will definitely be on theme for the event. A pair of white sneakers, which you likely already have in your wardrobe, will be a great addition to this ensemble.
Polo Shirt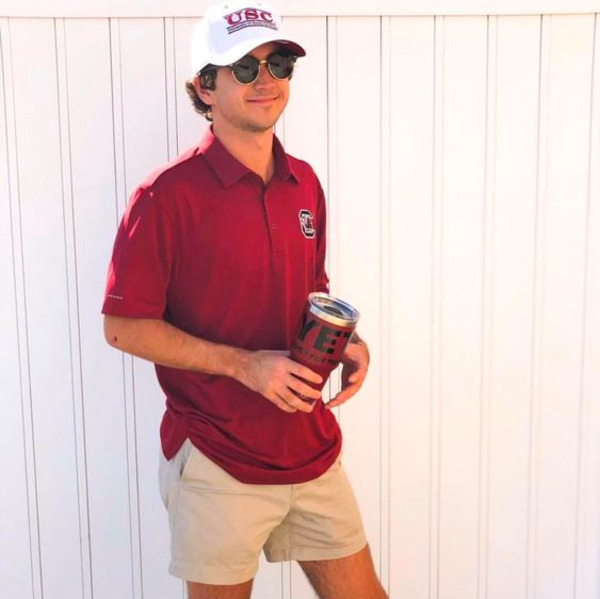 Whether you're cheering the team on or looking to impress your date, you can do both in a classy polo shirt. You'll get some extra points if it's got the team's mascot or name on it, too.
A matching baseball hat and coffee mug will add a nice touch, while some khaki-colored shorts will elevate the look, and make it seem a bit more styled.
Instead of sneakers, maybe wear a pair of leather loafers or black shoes instead. They'll add some dimension to your look while matching your dark sunglasses too.
Stripes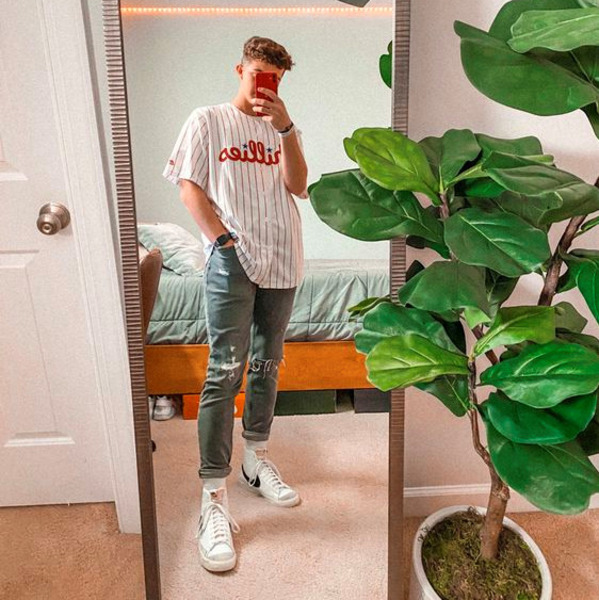 Pinstripes are reminiscent of vintage baseball uniforms, and they're commonly still worn today. For that reason, stripes are pretty synonymous with this sport, and the name of the team you support written boldly across the chest definitely cements that idea.
A fitted pair of jeans adds a casual touch to this sporty top, and white sneakers are an obvious, easy choice for footwear. If you want to add a little more vibrance to this look, try wearing shoes that match your team's color(s).
Monochrome Look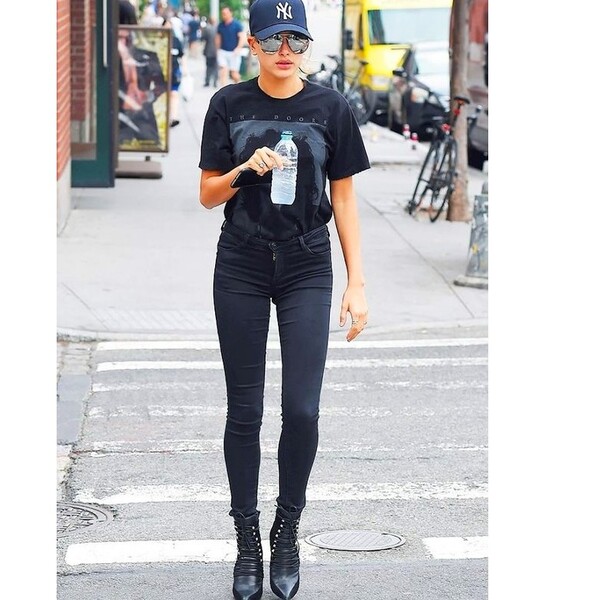 A monochrome outfit is a great, super easy option since all you really have to do is choose similar colors and shades from your wardrobe and put them together. Hailey Bieber rocks this look with a black graphic tee and some black skinny jeans. 
The black laced booties look a little edgy, but the New York Yankees ball cap adds a sporty touch to this outfit. If you're not interested in the heeled shoes, opt for a pair of black sneakers instead!
Converse Shoes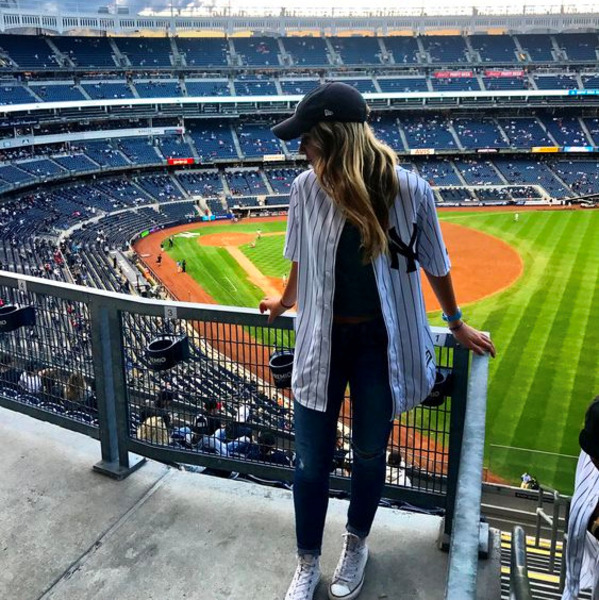 When you're flipping through pics of people at baseball stadiums and games, you'll notice a common footwear option: Converse shoes. These shoes are comfortable and versatile, and the high top is reminiscent of shoes that baseball players wear.
This outfit pairs a classic pair of white Converse shoes with some skinny blue jeans, a black top, and a pinstripe baseball jersey. The ensemble is finished off with a baseball cap, for a well-rounded, on theme look.
If you'd prefer a little more color, wear a pair of Converse shoes that match your team's colors!
Street Style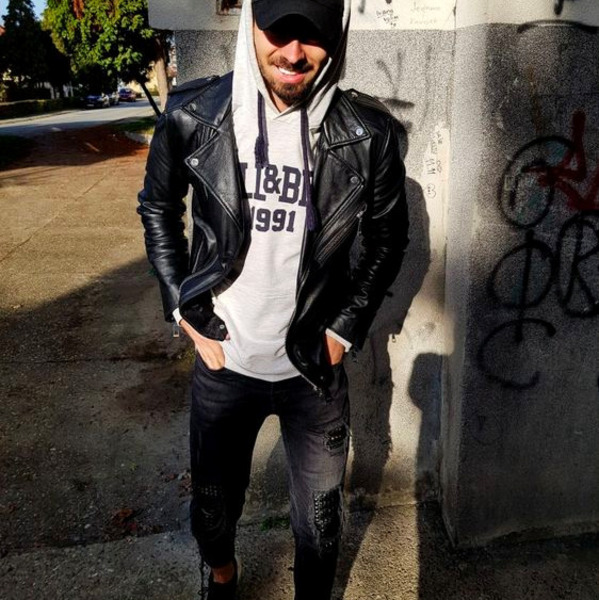 If you're looking for something you can wear downtown after the baseball game, opt for a street-style look. This option pairs a leather jacket with some distressed denim jeans, which looks a little dark and moody.
While the ensemble is pretty monochrome, the gray hoodie breaks things up a bit. The black sneakers and baseball cap seem a bit more sporty and appropriate for a baseball game. And the sporty and street style looks, when put together, juxtapose nicely with each other.
Biker Shorts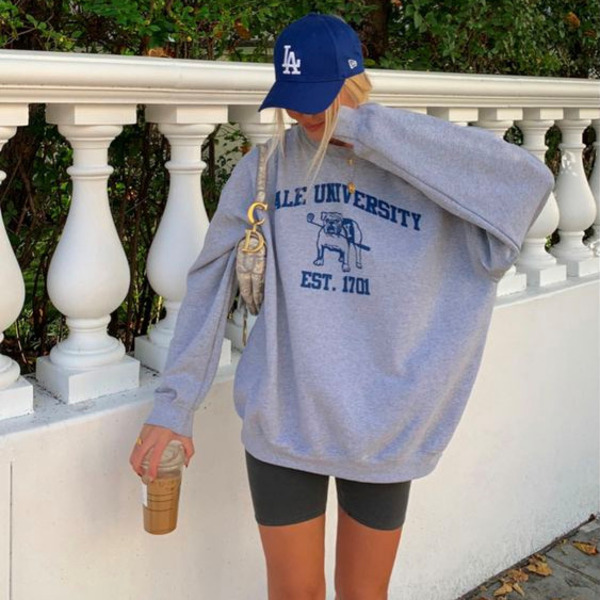 If you'd prefer something ultra-comfortable, you can't go wrong with a pair of biker shorts. These bottoms are quite dark and contrast nicely against the oversized gray sweater. The blue in the logo matches the color of the baseball hat for a minimal yet cohesive look.
The vintage Christian Dior mini purse adds a little luxury to the otherwise sporty and simple outfit. You could wear some Converse shoes here as well, but any black or blue sneakers will do the trick!
Of course, we can't forget to mention the coffee in hand, which you can trade for your drink of choice. A pair of chunky designer sunnies would be a nice addition too, and they'd complement the mini purse well.
Comfy Outfit
Whether you're planning to sit back and relax at a baseball game or cheer on your favorite team, a comfortable pair of sweatpants will allow you to do it all.
Kourtney Kardashian rocks a pair of fitted gray joggers with a drawstring waist for a more feminine look, paired with a fitted cropped long-sleeve top.
The high-ankle socks and low-top Vans (in the classic black and white style) add a little dimension to this look, while the baseball cap adds a sporty touch. Of course, this outfit is quite simple, but you could add a foam finger and a little face paint to amp things up a little.
What Type of Baseball Outfit Can You Get?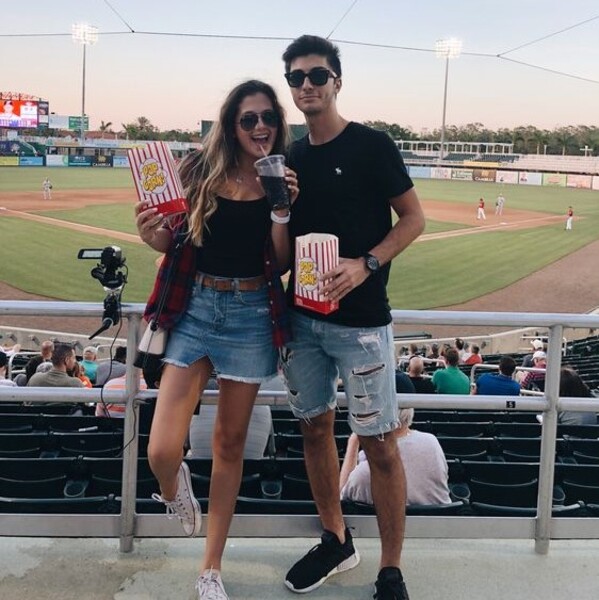 As we've mentioned, baseball outfits are usually quite simple and casual, and they often include a few accessories that add a little sporty spirit. That being said, casual outfits can range anywhere from street style to athleisure. So there are several types of baseball game outfits you can choose from.
Preppier styles often feature polo shirts, collared tops, stripes, and nicer denim pants. On the other hand, some people choose to be quite comfy for the event and show up wearing sweats and a themed hat. 
Baseball fans can wear girly or masculine styles. They can also wear anything from dressy to sporty attire, so there are plenty of outfit options.
Anyone who wants to really get in the baseball spirit will be decked out in merchandise from their fave team. They may even paint the colors and logo of this team on their face and body.
How to Choose The Best Baseball Outfit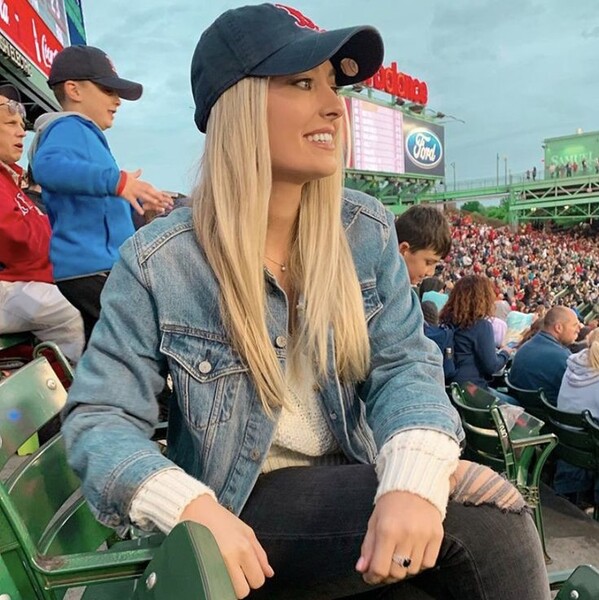 Sporting events are moments that bring families and friends together, as they bond over a common love of sports and entertainment, which creates a sense of community and a feeling of belonging.
Since these moments are memories you'll cherish forever, choosing your baseball game outfit is important.
So, that's why we're here to help. When deciding what to wear to a baseball game, there are a number of things to keep in mind:
Price
Quality
Material
Comfort
Style
If you're looking for baseball game attire that will also belong in your everyday wardrobe, it's important to choose items that are higher quality and will last longer. In this case, it's a good idea to invest in items you can wear multiple times, rather than just at sporting events.
But if you'd rather wear something that's themed that you can only wear for games—maybe an item with your team's logo or colors—don't invest too much money in it! That being said, merch can be pricey, so it's best to choose pieces you'll continue wearing to sporting events for years to come.
Material, comfort, and style tend to go hand in hand and, when it comes to baseball game attire, athleisure and sporty clothing are both common choices. These are easy and obvious options, which is why they're so popular.
Plus, you don't want to be worrying about what you're wearing when you're cheering your team on! So, opt for clothes that are made from soft, moisture-wicking fabrics with a fit that feels good to you.
How to Style Baseball Outfits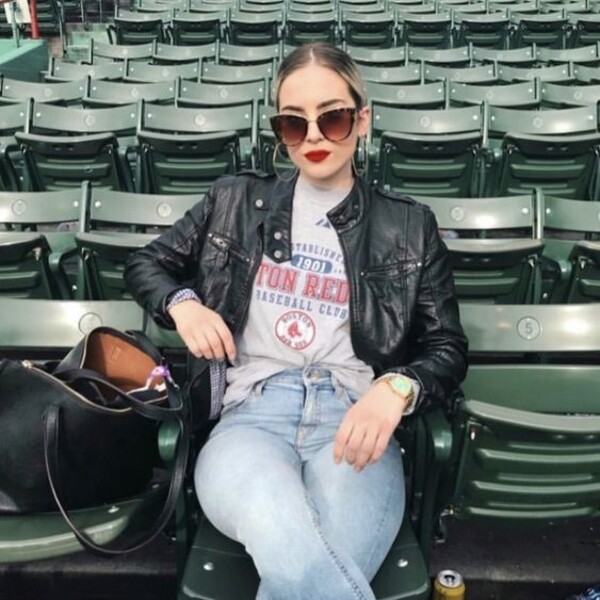 After you decide what to wear to a baseball game, it's time to style your look. The best way to elevate your outfit is to wear themed or sporty accessories. Below, we'll share some of our favorite options with you.
Merchandise for your team, such as foam fingers, baseball caps, and patches for bags and clothing, is a great way to add a fun touch to your outfit and get in the spirit of the game. Along with that, face and body paint is an inexpensive way to showcase your love for your team!
For the cooler months, you can also try layering a jersey over a long-sleeved tee or sweatshirt. This way, you won't have to cover up your outfit with a jacket, and you also won't have to stress about being chilly.
When thinking about what to wear to a baseball game and styling your outfit, functionality, comfort, and style are key. So, it's great that sporty shoes and sneakers are the ideal choices for sporting events!
Fashion Tips to Avoid With Baseball Outfits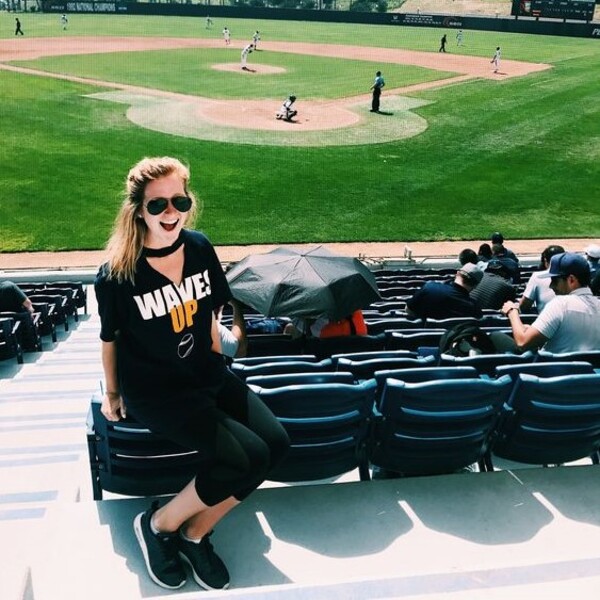 While there are lots of things you can wear to a baseball game, there are also a number of styles that aren't exactly ideal for the occasion. Below, we'll share some looks and pieces to avoid when deciding what to wear to a baseball game.
As we've mentioned, this is a casual event, so don't wear dressy clothing such as fancy dresses, suits, business attire, or anything of the sort. Another thing to avoid is heavy clothing and jackets. Instead, wearing layers and lightweight pieces that you'll be able to take on and off is best.
You also shouldn't wear merch from teams that aren't playing, for the simple reason that it just doesn't make sense! Instead, wear merch from the two teams up to bat, or you could just wear classic baseball attire like a cap and stripes.
When you attend a baseball game, it'll probably be a hot day, and the sun will likely be blazing. So, don't forget sun protection such as a hat, sunglasses, and SPF.
There's nothing worse than overheating in a stadium, and if you get a sunburn it'll be pretty brutal the next day! Plus, you want to be able to see what's going on in the field without being blinded by the light.
How To Take Care Of Baseball Outfits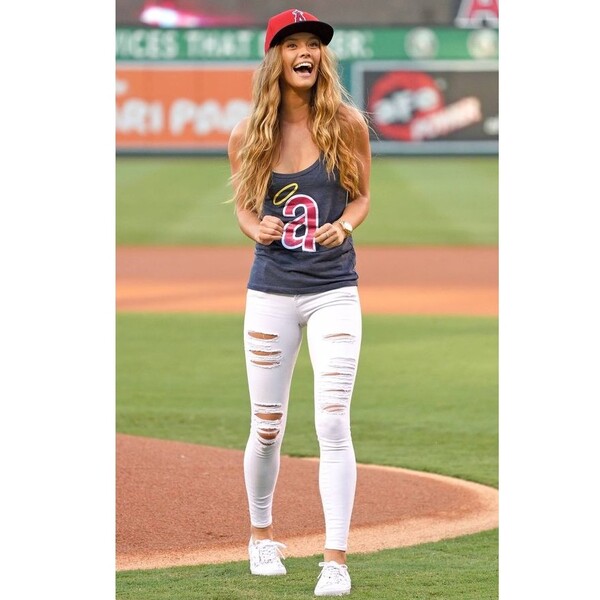 If you're attending a baseball game, chances are you'll be surrounded by spilled beer, the smell of popcorn and hot dogs, and lots of sweaty bodies. And yet, that's part of the beauty of attending a sports event.
But, after coming home from the game, your clothing will need a lot of TLC. So, you must learn how to properly take care of them. Below, we'll share some tips for keeping your pieces looking like new:
Wash items on gentle cycle with like colors (or hand wash them)
Use mild detergent with cold water
Wash in small loads
Tumble dry on low heat or lay flat/hang to dry
Best Places to Buy Baseball Outfits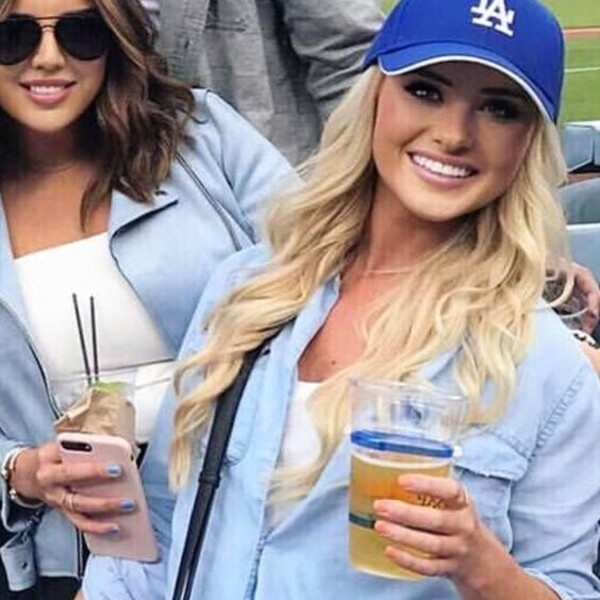 Has our list of cool and cute baseball game outfits got you thinking about what you'll wear to the next sporting event? Now that you know what to wear to a baseball game, you need to know where to shop.
Check out some of our fave places to shop for athleisure and sporty pieces:
Adidas
DICK'S Sporting Goods
Aritzia
Champs Sports
Footlocker
Nike
American Eagle
Amazon
Levi's
Final Thoughts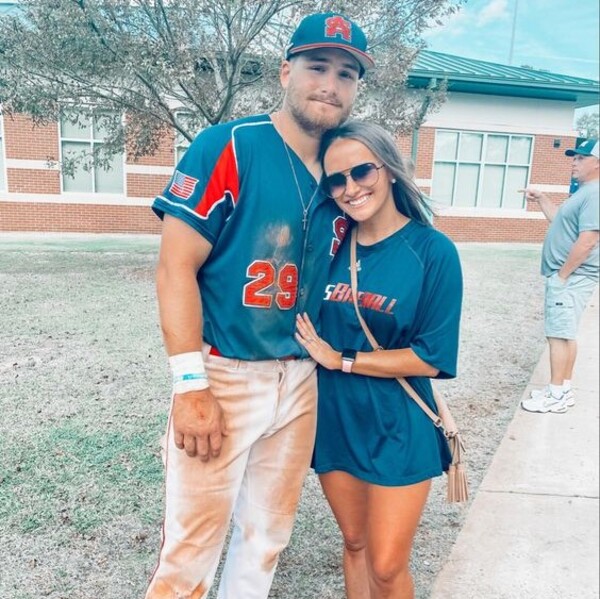 Sporting events are all in good fun, so deciding what to wear to a baseball game shouldn't be taken too seriously.
When it comes to baseball game attire, the outfits are usually simple and casual and are often a great way to showcase your team spirit. And when getting ready to attend a game, putting together your outfit should be half the joy you experience—along with the game itself!
That being said, we hope that our guide has inspired you to put a cool look together for the next game you attend.
---
Got any more fashion questions on your mind? Check out some of our other articles:
Get Access to Exclusive Deals
Subscribe for free to get exclusive deals in your inbox. 100% privacy