30 Best Womb Tattoo Ideas 
About Womb Tattoos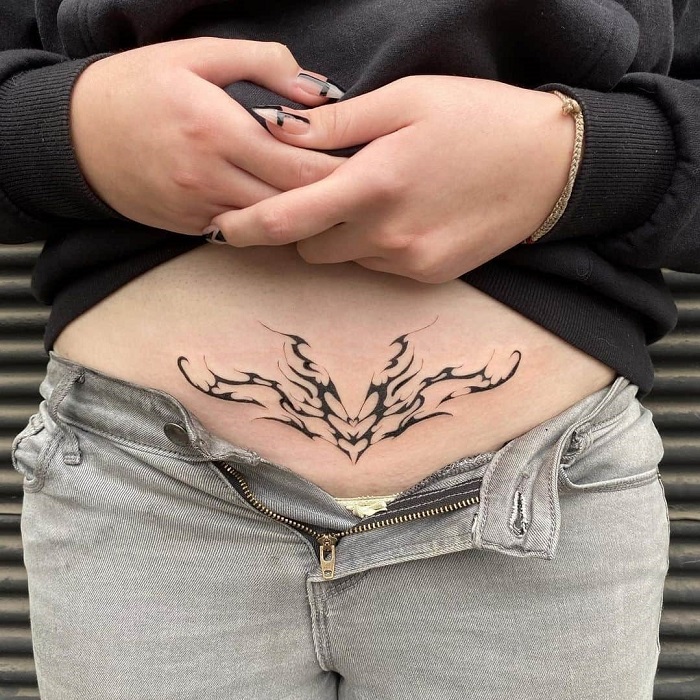 The phrase 'womb tattoo' might not be familiar to any of you. And you might think it could be a sort of design for an actual womb. But that's not really the case. Instead, a womb tattoo is designed to look like a womb and can be placed in the location but is not limited to that area.
The design features a crest–like shape that looks like a tribal adaptation of a uterus aesthetically. As a result, it can have a few different meanings and connotations and is considered more of a niche tattoo choice. Still, the beauty of any tattoo—whether popular or not—is that interpretations are endless.
Before I reveal some womb designs for your next tattoo, I'll delve into the womb meaning and symbolism, discuss where you can get these tattoos, and how much they cost.
After reading this guide, you'll know:
Meaning and symbolism of womb tattoos
Perfect placements for womb ideas
Best womb tattoo designs
Average price range
Historical significance
What Do Womb Tattoos Mean And Symbolize?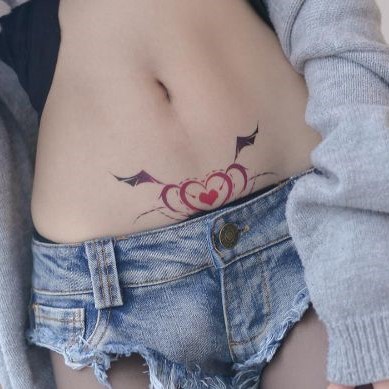 In English, the term 'womb tattoo' refers to 'Inmon' in Japanese. Inmon isn't a tattoo but a crest shape that aesthetically resembles a tribal tattoo. In some cases, Inmon is considered a 'lewd,' sexually suggestive symbol.
For a womb tattoo to actually be a womb tattoo, it must also resemble the uterus or the fallopian tubes. Some womb tattoos are heart–shaped or include hearts within the design. With this shape, there are some more suggestive meanings. For example, some lower back tattoos are typically associated with sexual liberation.
But, of course, these tattoos don't always have sexual connotations. Instead, some of them stand for love or can even commemorate one's children, celebrate inner femininity, or show solidarity with women.
As I mentioned, some womb tattoos feature hearts or even roses, which makes them a symbol of love and romance. 
There are also more villainous designs that symbolize a fall from grace. In other words, getting this design is synonymous with the phrase 'good girl gone bad.' In addition, some anime fans get the Elf-eared fairy design that doesn't carry any lewd symbolism or meaning.
Where To Get A Womb Tattoo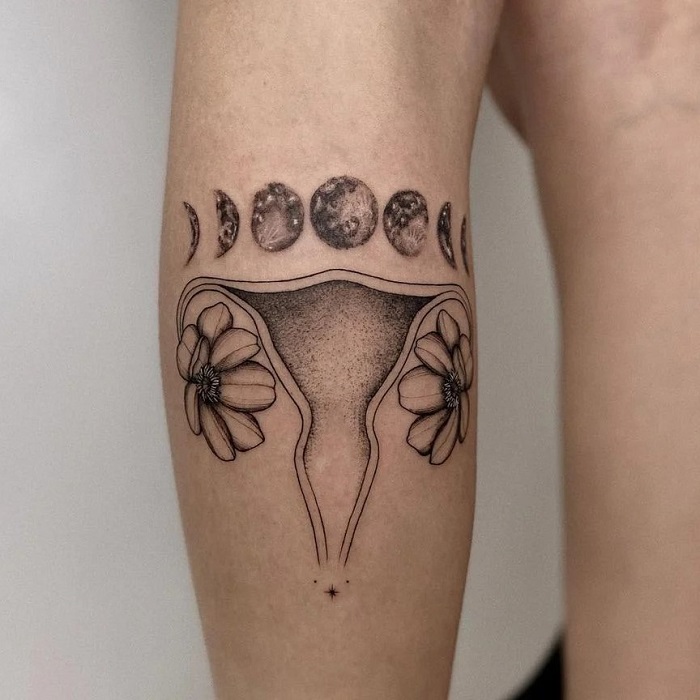 Of course, you'll want to think about the perfect location to get any tattoo. It's common to find womb tattoos in the lower stomach area, but that isn't the only placement. There are plenty of spots on your body where a womb tattoo would look sultry and adorable.
Here are a few placements that might do the design justice:
Arms: The arm is a great place to showcase a womb tattoo. This spot isn't as 'suggestive' as other locations might be. Your artist can draw a heart design to look like a uterus and, if it's dainty enough, the tattoo can be placed anywhere on your arms.
Chest: You can also showcase a tribal womb design on your chest—specifically, closer to your collarbone. It's daring, bold, and might become a new conversation starter. That said, this area is one of the more sensitive places to get tattooed.
Back: Your back offers the perfect canvas for tattoo artists to explore their creativity. A womb tattoo design would look beautiful on the middle of your back. You can also go for a standard placement and choose your lower back.
Lower legs: Some people might not even think about getting their legs tattooed, but we believe they are underused. Any womb or uterus tattoo would look great on calves. You can even incorporate other details to create a unique design.
Lower stomach: As I mentioned, the lower abdomen is a popular placement for womb tattoos. Of course, this has a lot to do with actual anatomy. It's a playful location and could symbolize a few things. But it'll only showcase the meaning you give it.
As you can see, there are plenty of spots you can get a womb tattoo. If you want everything to look symmetrical, we suggest selecting an area where the design won't get molded into a different shape. In other words, try to aim for the middle of a body part to keep the tattoo looking even (if that's what you're going for!).
Obviously, you'll want to choose a spot you're comfortable with. For instance, if you work at a job that might frown upon tattoos or you have lower pain tolerance, placement is an important factor to consider.
You'll either want something that's easy to cover up or less painful to endure. But, no matter what, there will always be a little sting. It's a needle, after all. 
The appearance of a tattoo will also depend on the aftercare. It's important to remember that following your artist's instructions, is the key to maintaining a beautiful tattoo. So taking good care of your tattoo is very important.
And, besides picking the best spot for looks, opt for an area that can easily be treated by yourself. However, if you have a partner or family member who can help you out, a back tattoo won't be an issue.
How Much Do Womb Tattoos Cost?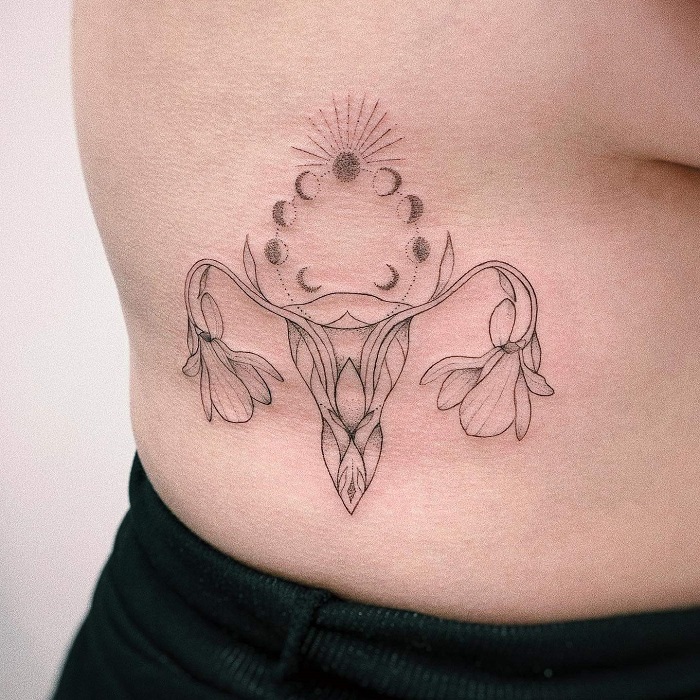 Like every tattoo, a womb design will cost you a fair amount of change. But, of course, less complex illustrations won't incur hefty fees. And, ultimately, the final price will depend on the artist you go to, the studio they work for, and other deciding factors.
Artists typically charge a deposit once you finalize your appointment. This usually starts at $100 but will depend on your chosen artist. Different artists also have different rates depending on their experience level, studio, and time to complete your tattoo.
While some artists will charge based on size, others might give you an hourly rate. For example, a womb tattoo might not take as much time if you opt for a more straightforward design. So, in that case, you might be looking at a receipt around the three-figure range.
But, if you decide on a complex final product with floral decorations and subtle shading, it might cost you a bit more.
Plus, there might be some additional charges if you're looking to add pops of color to your womb tattoo. Ink is expensive for an artist, and some may have higher rates if they specialize in colored tattoos. Color tattoos might also take a bit more time—meaning multiple sessions. But, again, this depends on the size of your design.
Here's my number one tip: ensure that you do enough research to find an artist that can design a womb tattoo that suits your preferences and fits within your budget.
Tattoos definitely aren't cheap, and paying a less expensive price might have some consequences. Ultimately, work with an artist that takes your ideas, does them justice, and prices them reasonably. 
30 Best Womb Tattoo Designs
#1: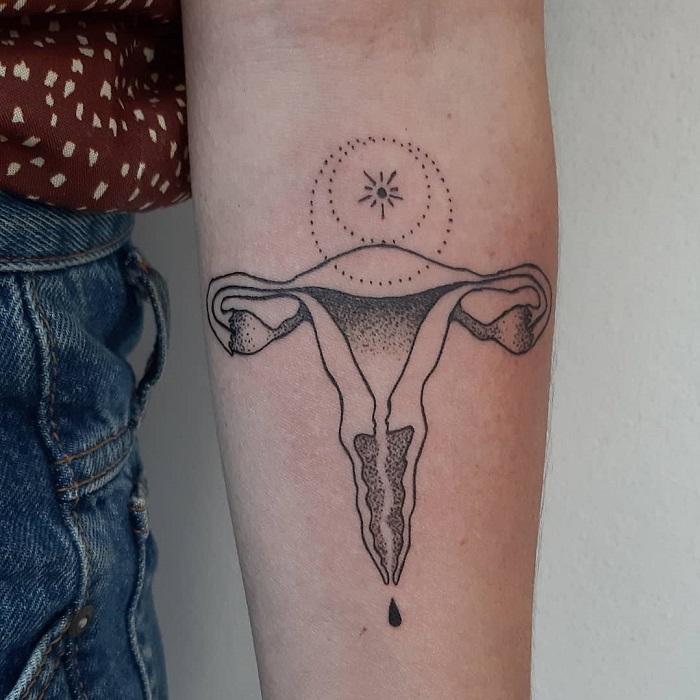 #2: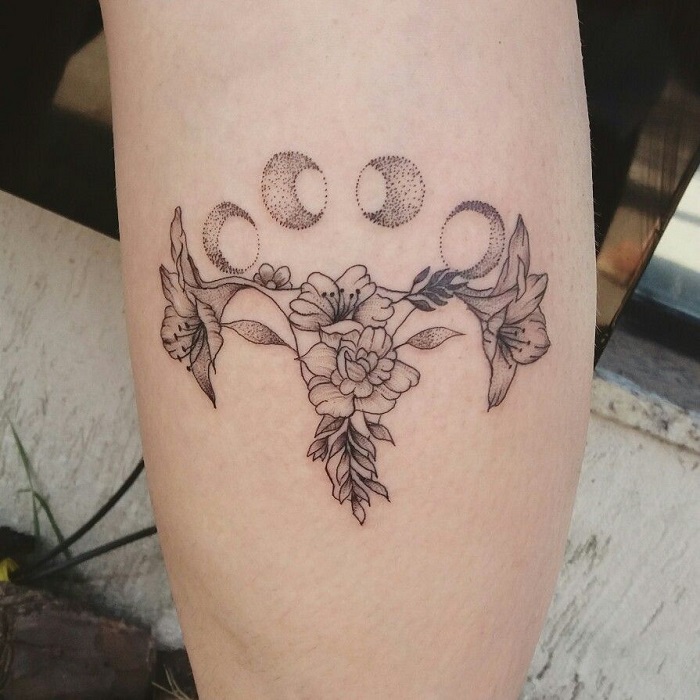 #3: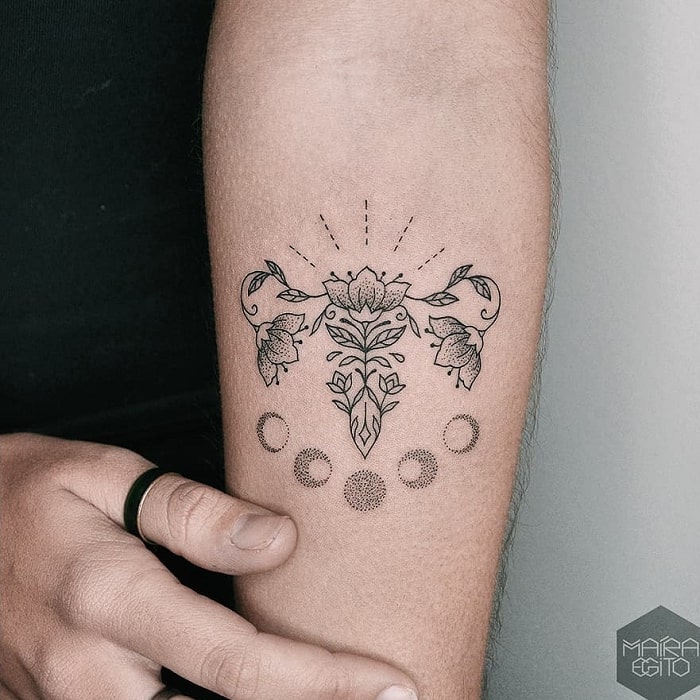 #4: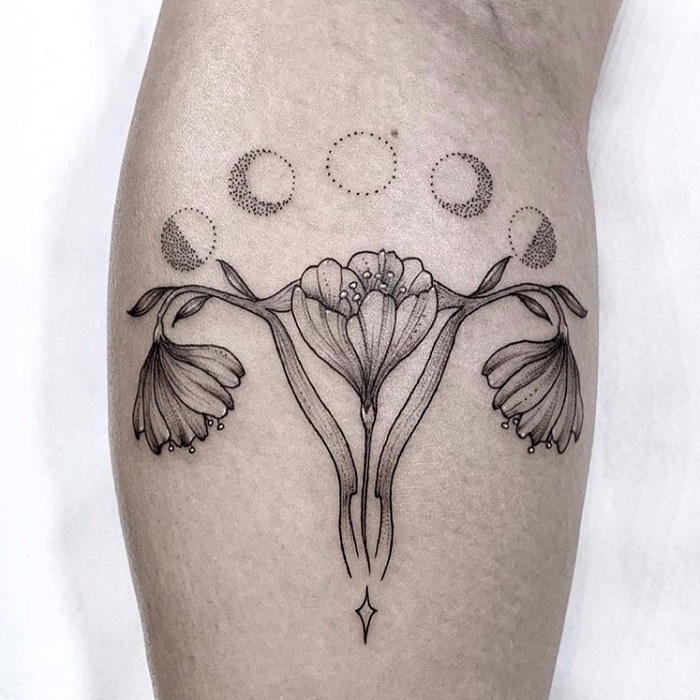 #5: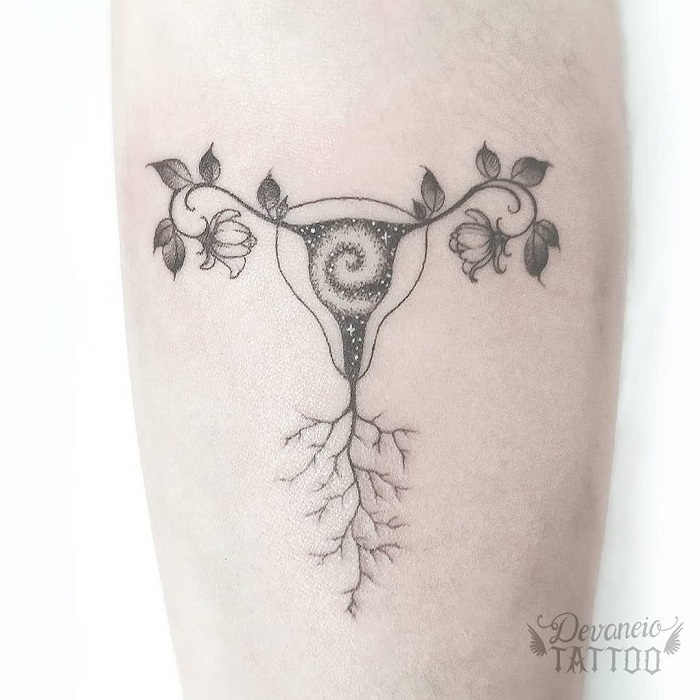 #6: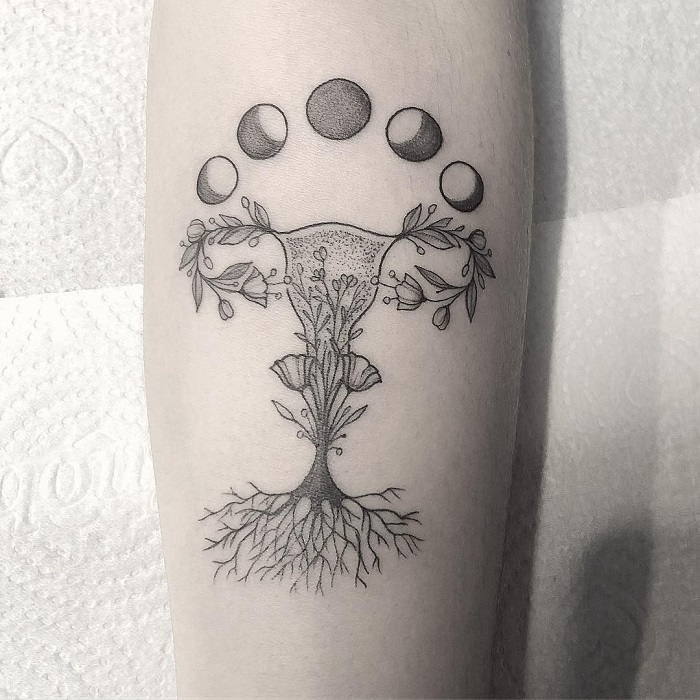 #7: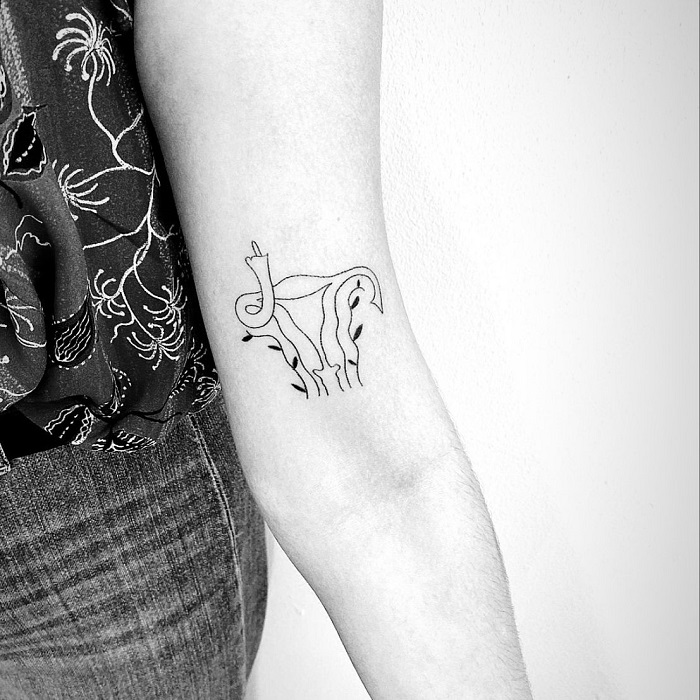 #8: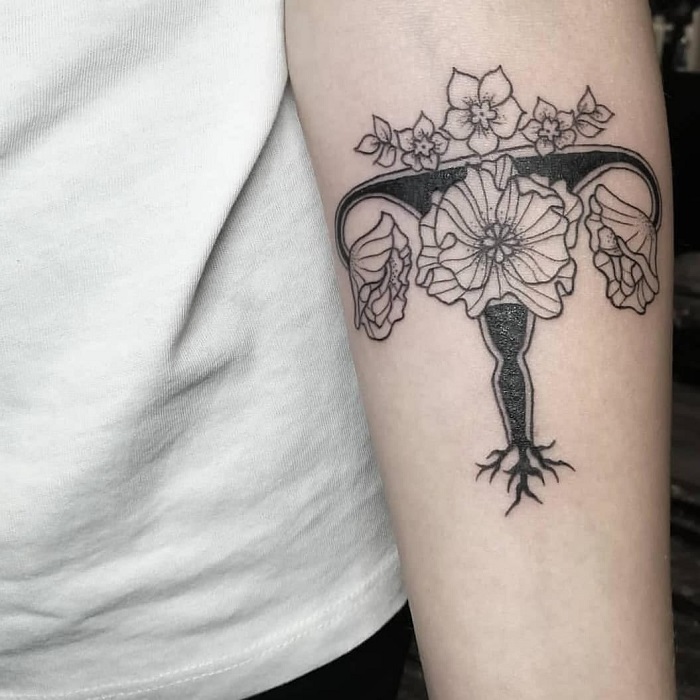 #9: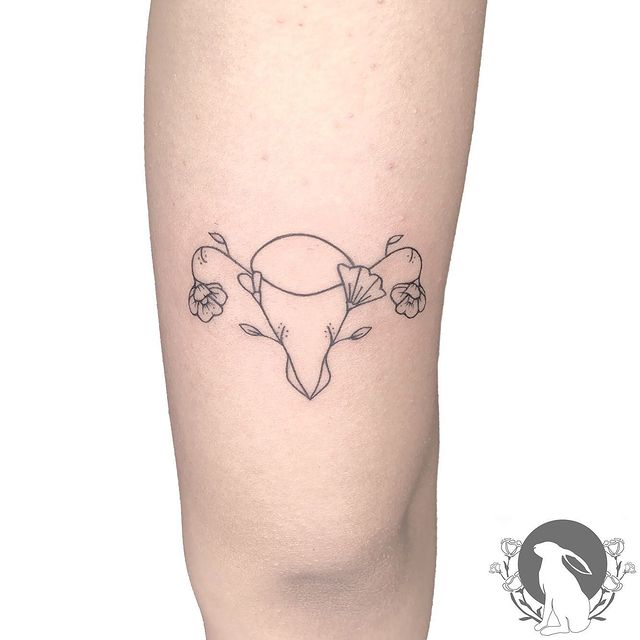 #10: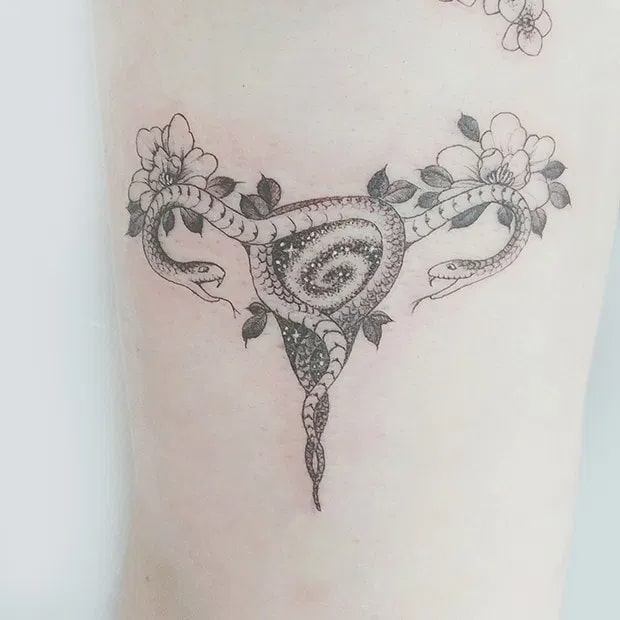 #11: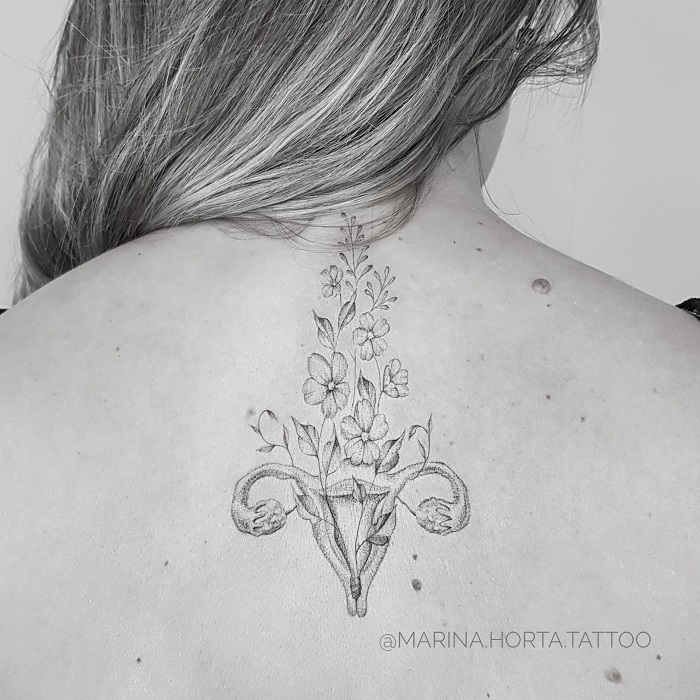 #12: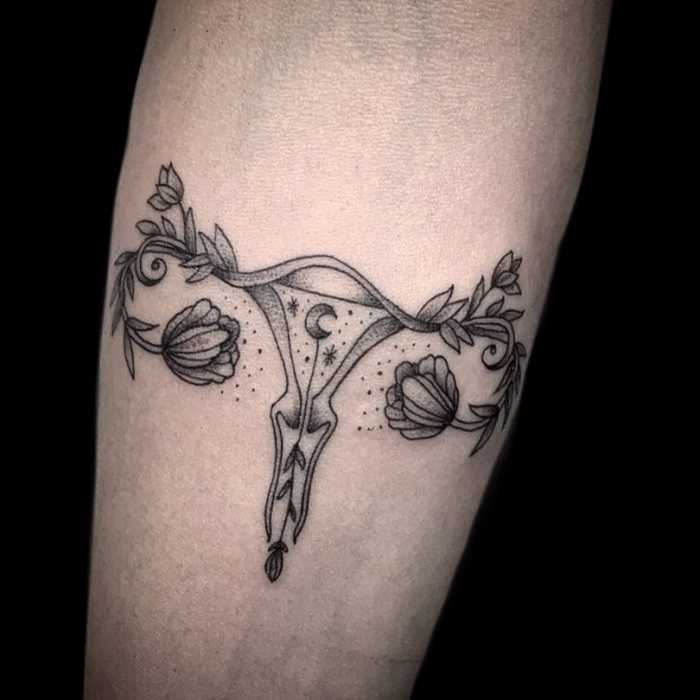 #13: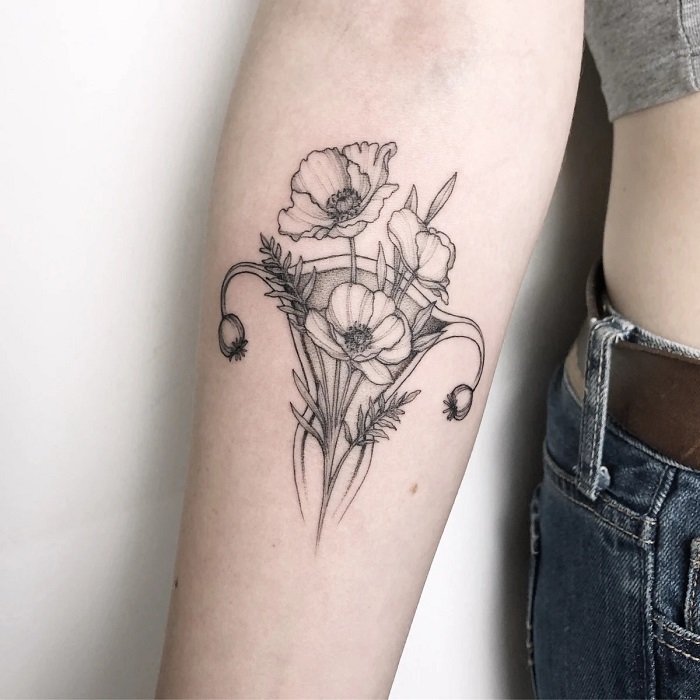 #14: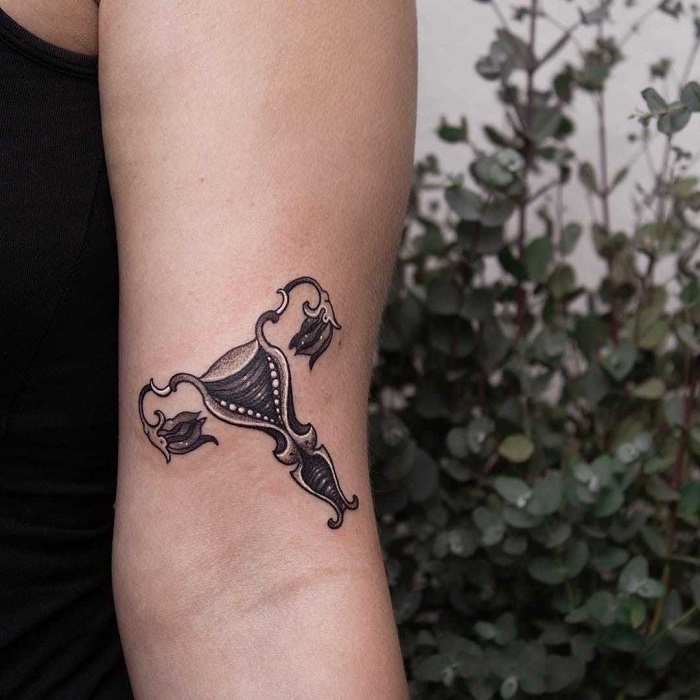 #15: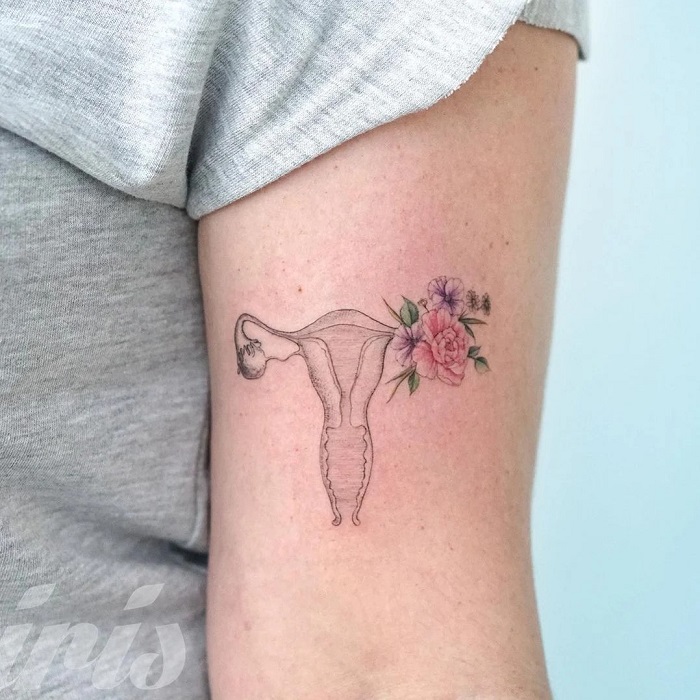 #16: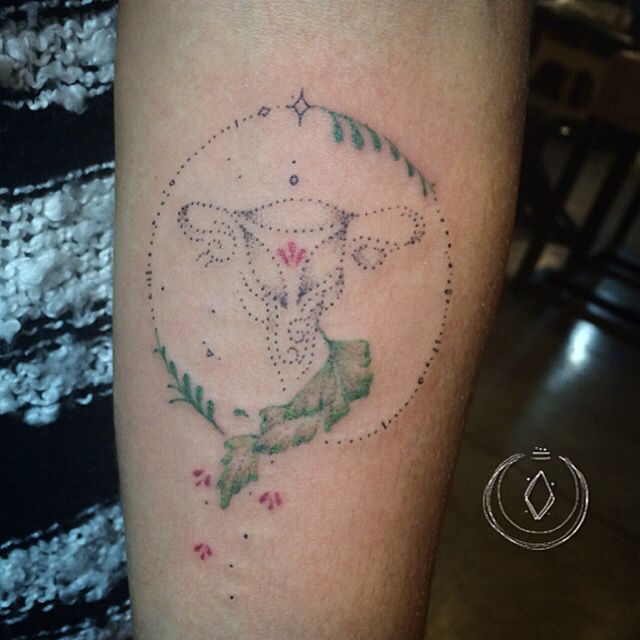 #17: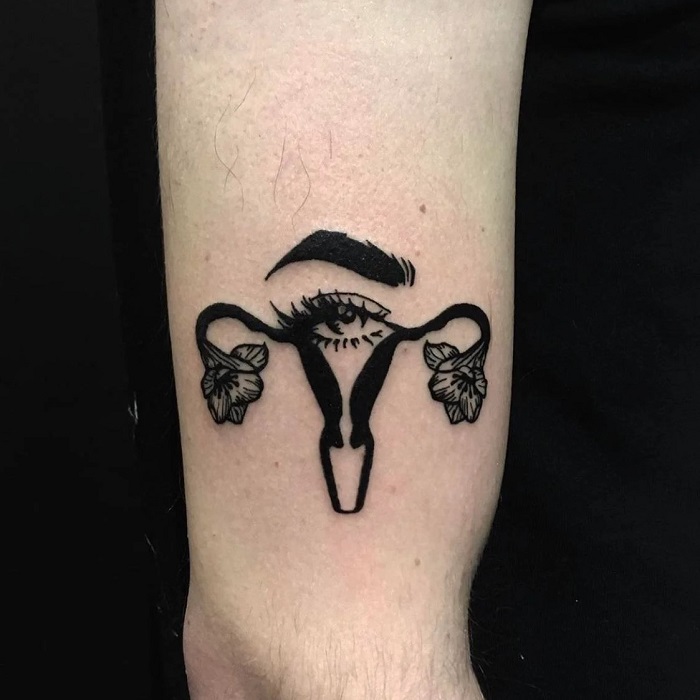 #18: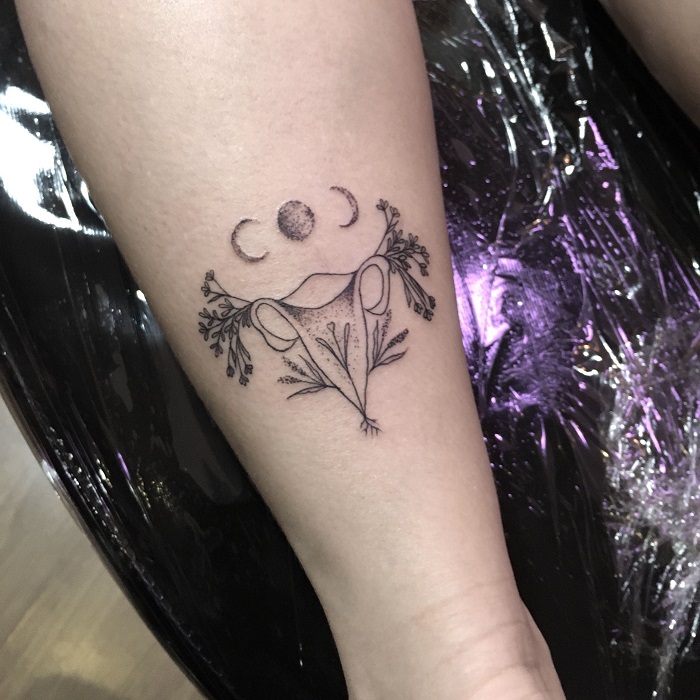 #19: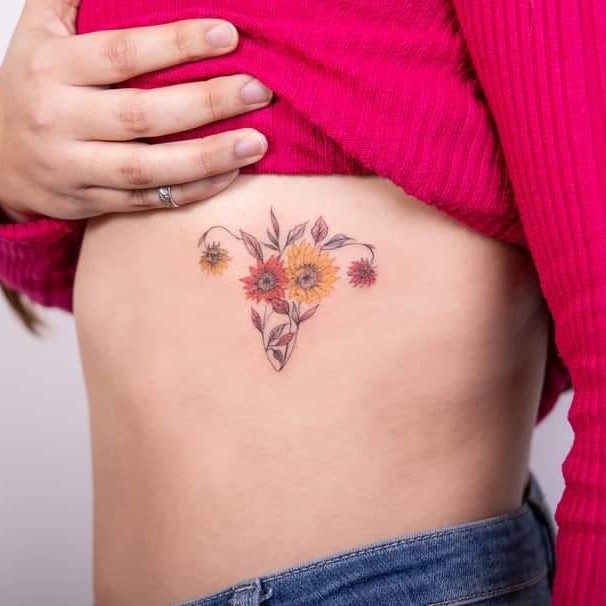 #20: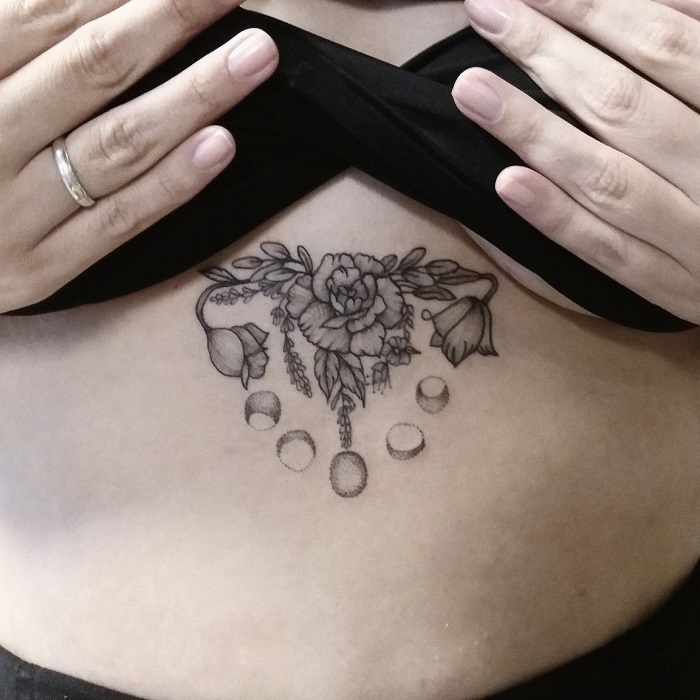 #21: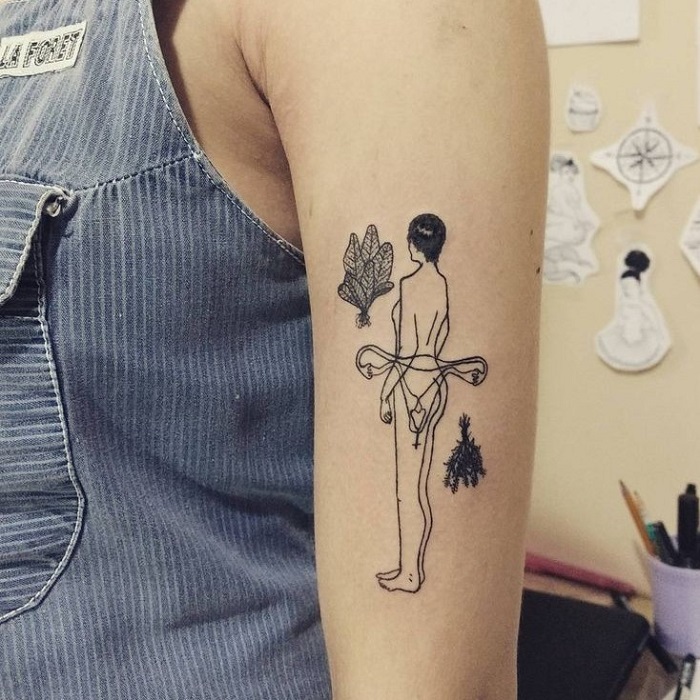 #22: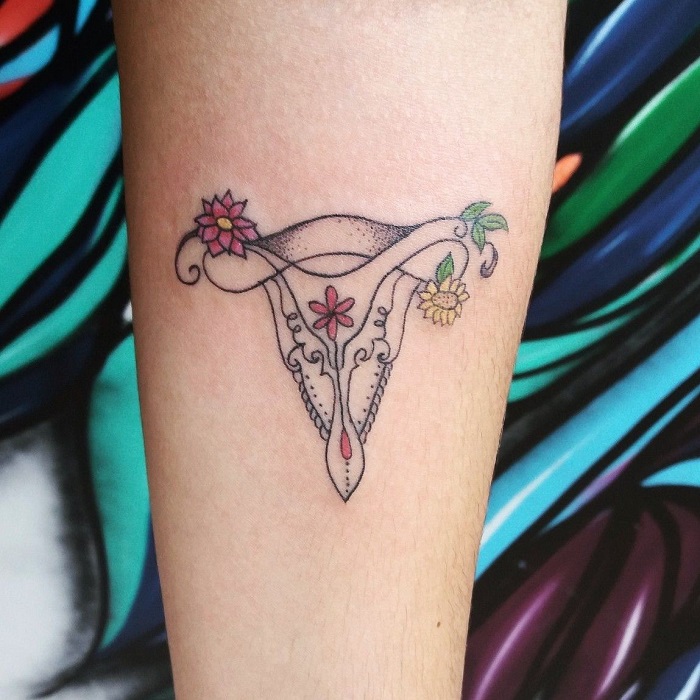 #23:
#24: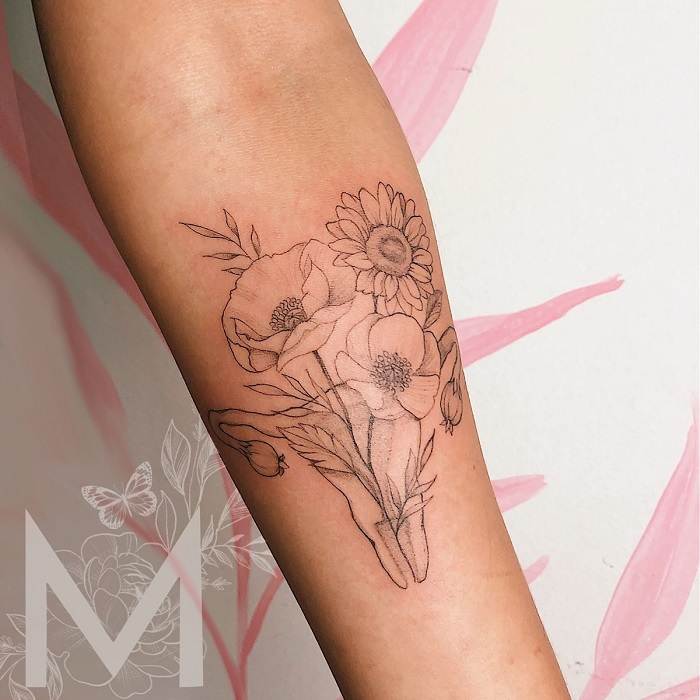 #25: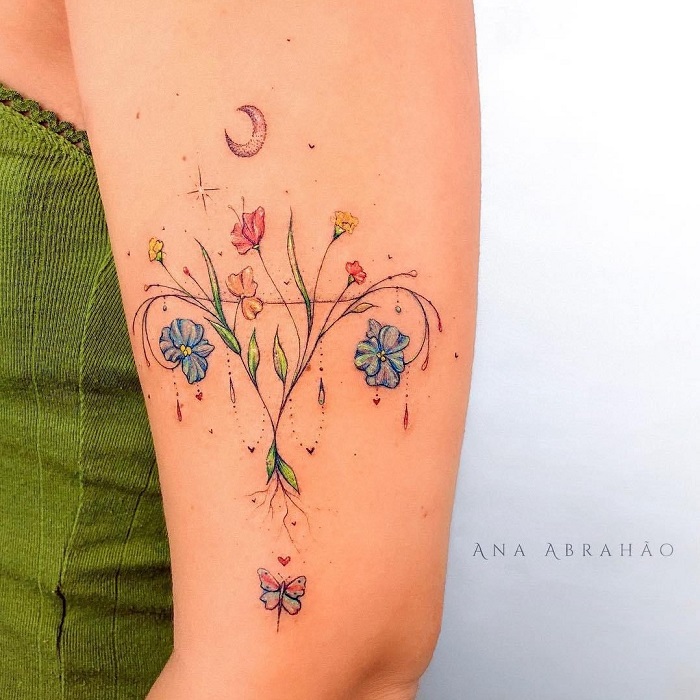 #26: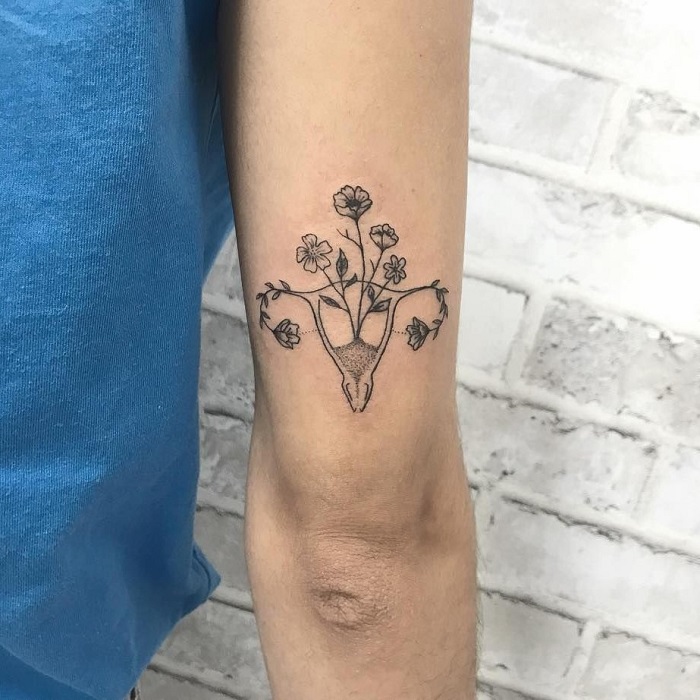 #27: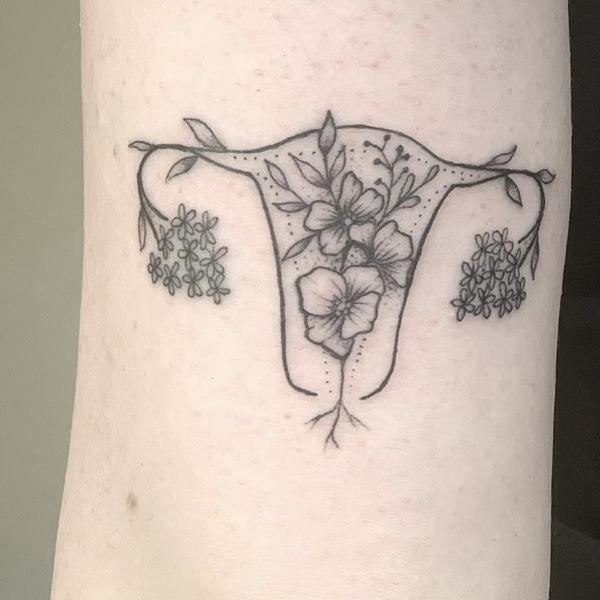 #28: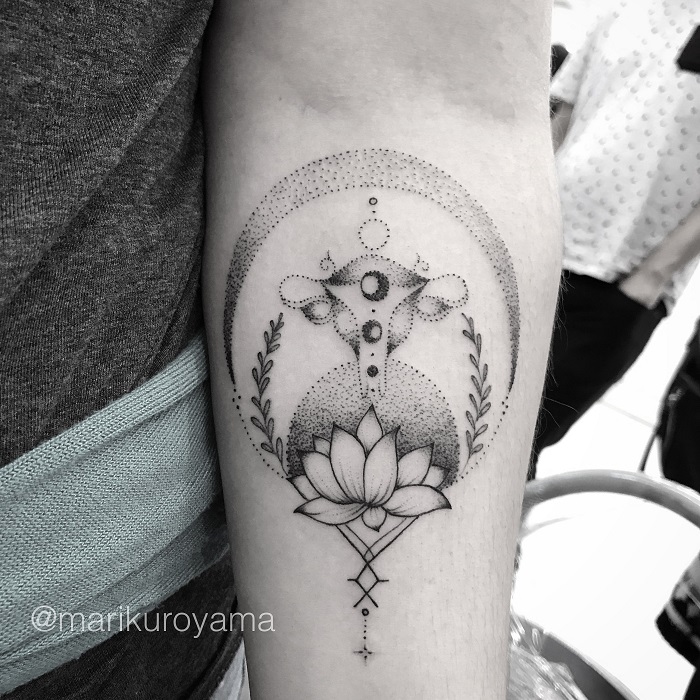 #29: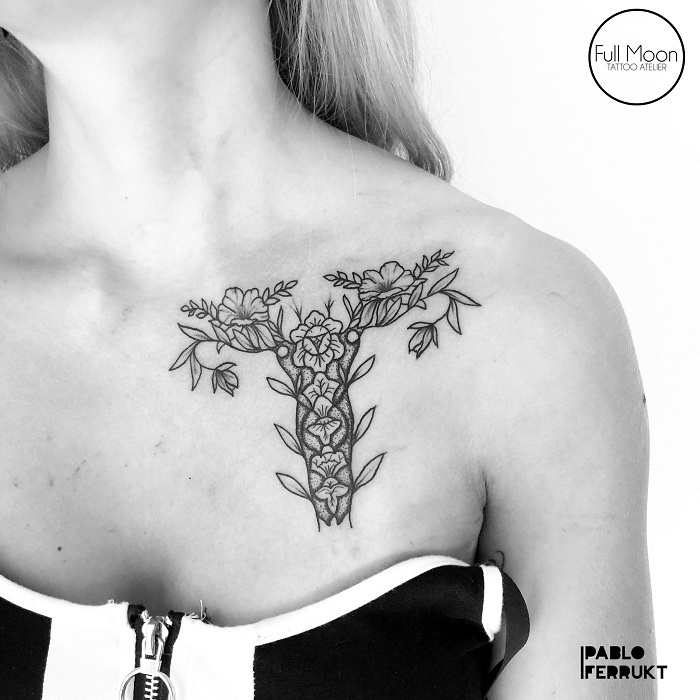 #30: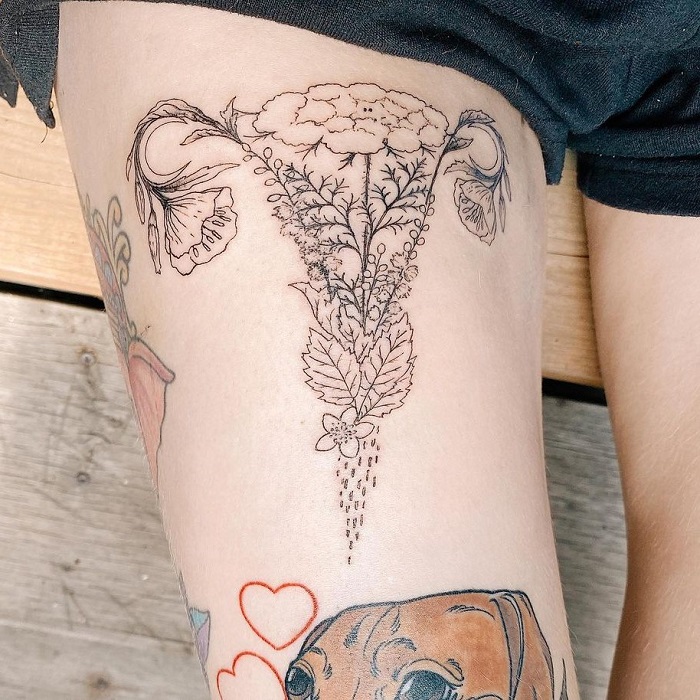 History Of Womb Tattoos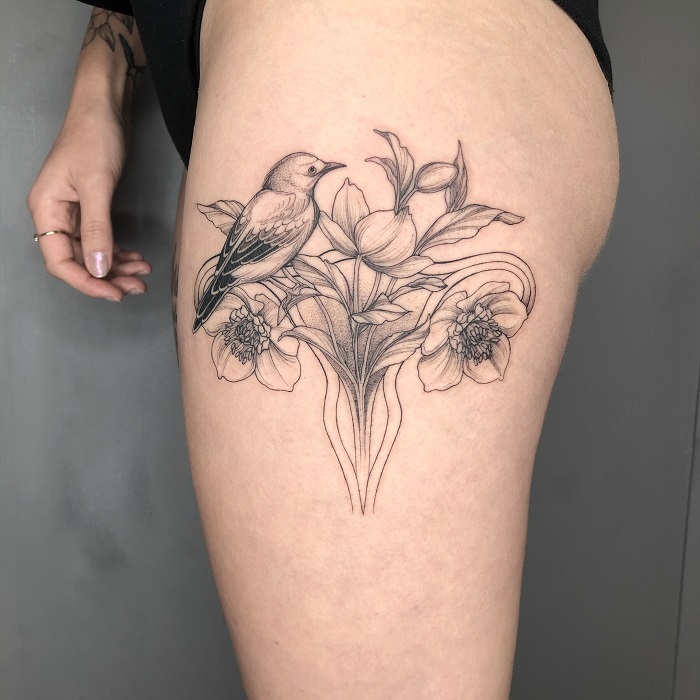 As I mentioned above, the term 'womb tattoo' refers to 'Inmon' in Japanese. They are typically found in animated fiction and are depicted on women of 'lewd' character. Plus, there are a few designs that reference a fictional monster girl with dark and rebellious abilities.
Other than that, we couldn't find much information about the history of the womb tattoo. But, there are a couple of different versions of the uterus illustration online that many men and women have gotten tattooed on their bodies.
For example, some people have gotten the anatomically correct uterus tattooed on themselves, accompanied by flower bouquets. There's no clear explanation, but the tatt seems to celebrate women (i.e. those with a uterus) and showcases standing in solidarity with them.
You can also find womb-looking tattoos surrounded by the lotus flower. The lotus carries many different historical meanings. However, most of them are related to the color of the flower.
For instance, some womb and lotus tattoos typically utilize pink shades, which are associated with feminine energy. Some artists also depict white lotuses and uteri with black ink, which typically represents purity.
Which Celebrities Have A Womb Tattoo?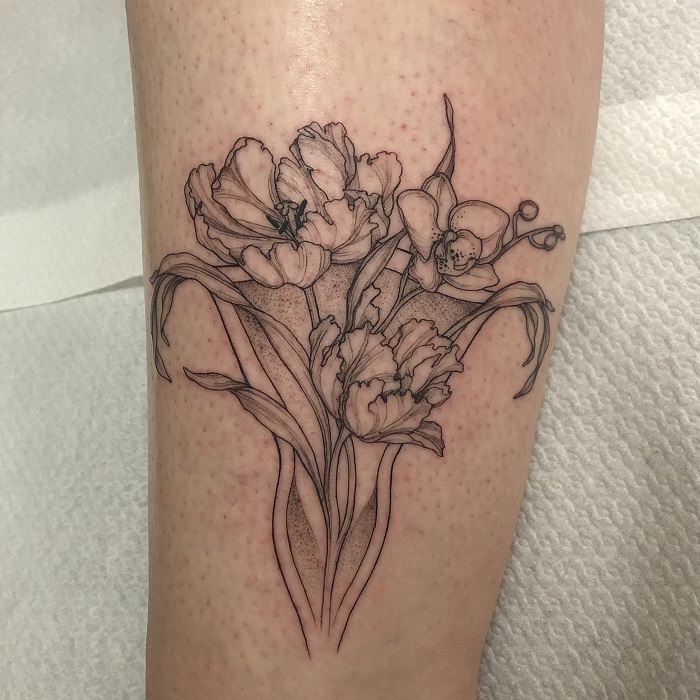 Since the womb tattoo is more of a niche design, there aren't many famous celebrities who sport the edgy ink. But, actor Matt McGorry received a temporary womb tattoo that showcased his solidarity with the feminist movement. 
McGorry is most commonly known for being a fan favorite in shows like Orange Is the New Black and How to Get Away With Murder. Plus, he's also a supporter and activist for social justice movements, including feminism.
He's never subtle about his commitment to intersectional feminism and doesn't shy away from calling out bigotry. But, in 2016, he took his dedication to a new level by getting a uterus tattooed on his arm.
His followers were stunned by the decision, but the ink ended up being temporary. Still, McGorry showcased his support of women's reproductive rights through the gesture.
Even though there aren't many popular celebs sporting a womb tattoo, this doesn't mean you shouldn't get one. There are lots of things to celebrate when it comes to a womb or uterus-like tattoo. And with the endless meanings, interpretations, and design choices, your womb design will be personal to you. 
---
Looking for more inkspiration? We've got you covered:
34 Best Avatar the Last Airbender Tattoo Ideas 
Get Access to Exclusive Deals
Subscribe for free to get exclusive deals in your inbox. 100% privacy