5 Women's Golf Outfit Ideas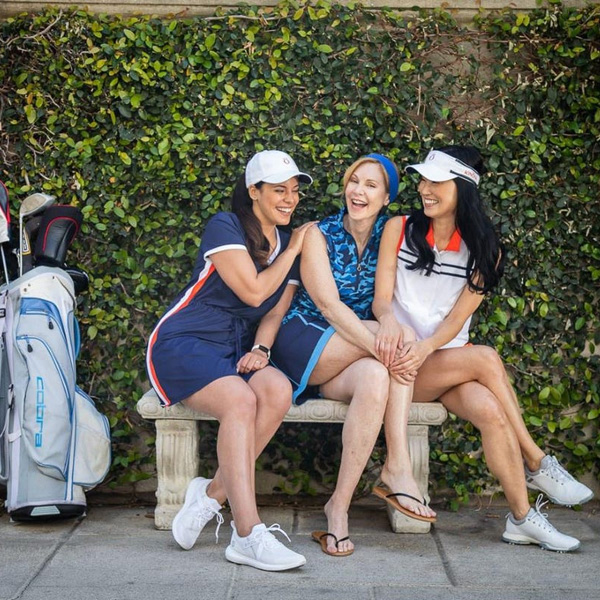 Sipping lemonade at your daddy's country club is a fantasy that many trendsetters indulge in. It definitely beats wasting your summer days in a suburban culdesac, given its glamorous image. Obviously, a daydream this scenic requires a collection of cute clothing to match.
If you're getting ready to hit the golf course this season, you're probably in need of some women's golf outfit ideas.
Preppy in aesthetic, this specific fashion trend features flirty silhouettes, clean colors, and minimal patterns. It's the easiest way to look rich without spending a dime.
From tennis skirts to polo shirts, we'll share some women's golf outfit ideas that will channel your inner trust fund baby. Let's get started!
What Makes Up A Women's Golf Outfit?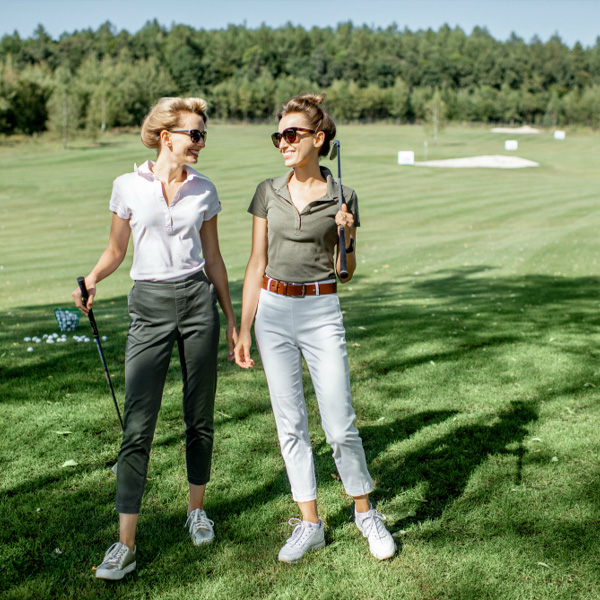 A classic women's golf outfit relies on simplicity instead of bold colors and cuts. It's the kind of ensemble that you'd associate with rich high school girls and trust fund babies.
A good majority of OOTDs are styled for summer, given the sport can only be played during warm weather. With that in mind, it's common for players (and trendsetters) to wear collared shirts, mini skirts, and sneakers.
What Are Some Popular Women's Golf Outfit Ideas?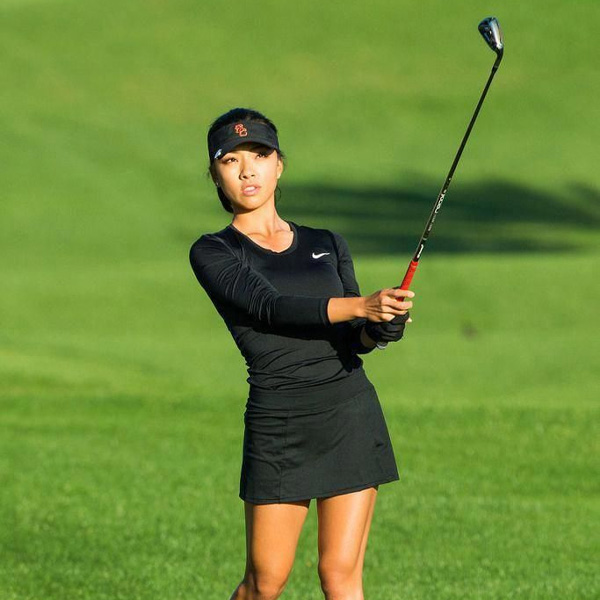 Pretentious in vibe, the most popular women's golf outfit ideas exude a sense of braggadocio, but in a more refined manner.
Basically, they're considered a more elegant and tone-downed version of the hypebeast trend. If you're in need of additional inspo, we'll show you some ensembles that are worth considering. 
5 Women's Golf Outfit Ideas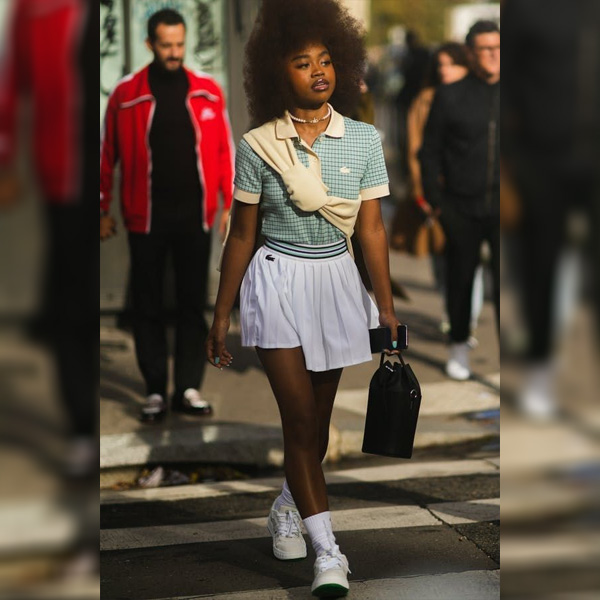 Reminiscent of country clubs, tea sandwiches, and exclusive memberships, this women's golf outfit ideas contender emits a level of sophistication and class.
It features a grid-print polo shirt, a white tennis skirt, and matching shoes. Need a pop of color? If so, we recommend adding a yellow sweater for extra pizazz.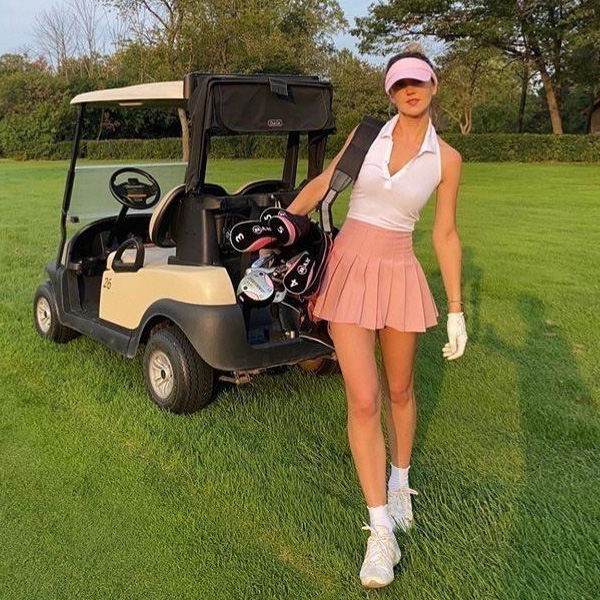 Looking to beat the heat? If so, this cute OOTD should be considered a top priority in your women's golf outfit ideas list. Composed of a pink tennis skirt, a sleeveless polo, and a matching visor, this ensemble is definitely meant for summer and spring.
A good majority of women's golf outfit ideas feature white clothing. If you're craving something different, we recommend opting for pink. This adorable OOTD showcases a mock neck dress with frills. Accompanied with a yellow visor, this Barbie-themed look can be your go-to fit for the summer.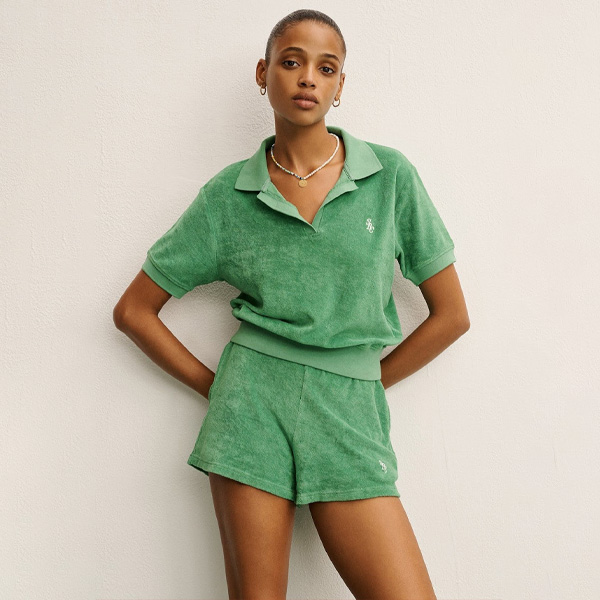 For those not a fan of tennis skirts, there are other ways to achieve that summer golf look. Take, for instance, this matching ensemble.
It features a green polo crop top and a pair of elasticated shorts. Assumably worn with sneakers and socks, this 'women's golf outfit ideas' contender can help keep things semi–conservative during your game.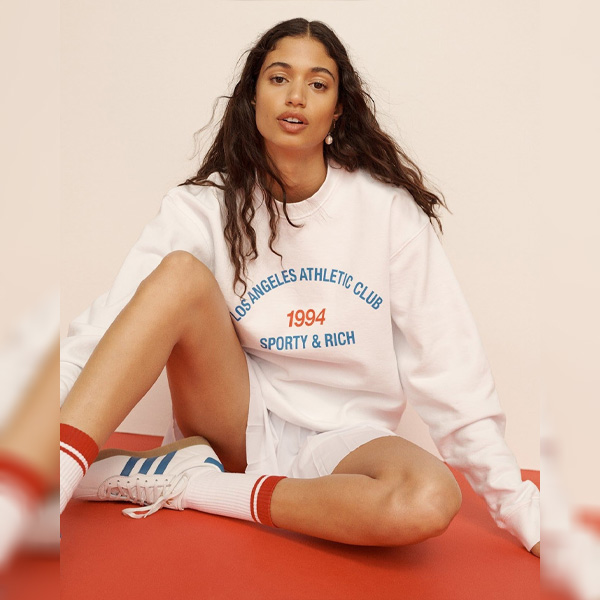 Many players prefer to golf in the early morning. With that in mind, it's probably best to layer up to help avoid those morning chills.
This chic outfit features a cozy graphic sweater, a pair of matching shorts, striped socks, and lace-up sneakers. We recommend wearing a tank top underneath in case you get too warm later on. 
Fashion Tips To Avoid With Women's Golf Outfits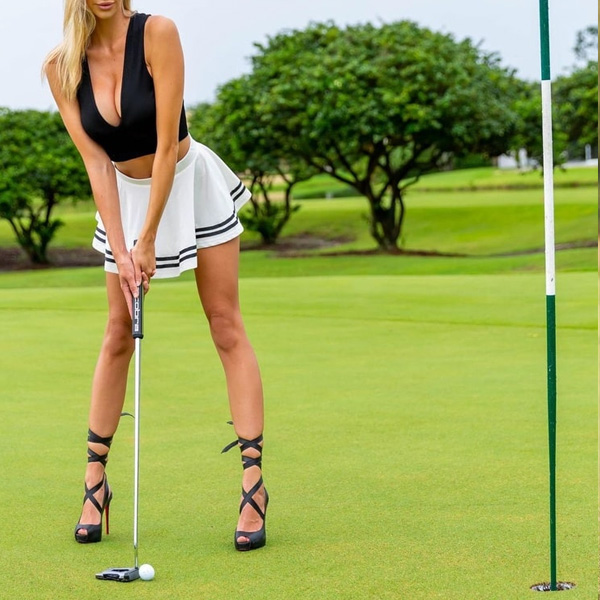 Every birdie comes with dozens of whiffs. Sports terminology aside, what we're trying to say is that not all outfits work. Fashion involves lots of trial and error, and that includes women's golf outfit ideas.
To help save you some regret, here are some styling faux pas to consider. 
The super-short skirt: We don't recommend wearing an extreme mini to a country club. To help keep things conservative, a pair of biker shorts is a must.
Heels: There's a reason why golfing outfits include sneakers instead of stilettos.
Excessive layers: Summer is considered the peak season for golf. With that in mind, it seems unnecessary to add more clothing.
Best Places To Buy Women's Golf Outfits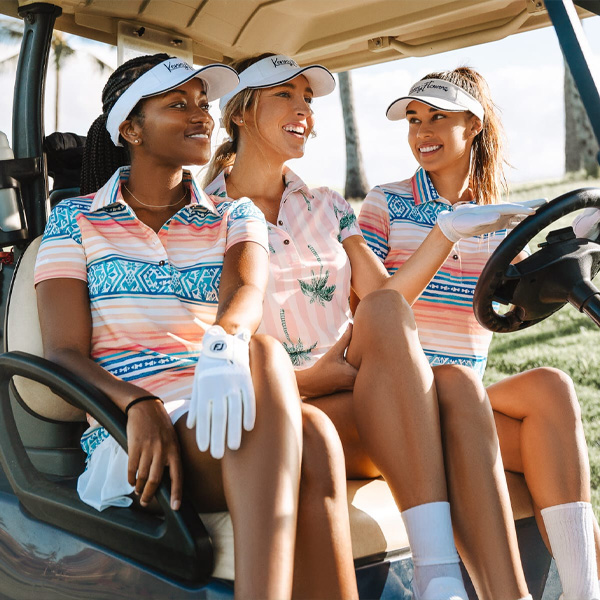 Before this women's golf outfit ideas guide comes to a close, we'd like to leave our readers with a few store recommendations:
Aritzia 
Brandy Melville 
ASOS
Set Active 
Girlfriend Collective 
Final Thoughts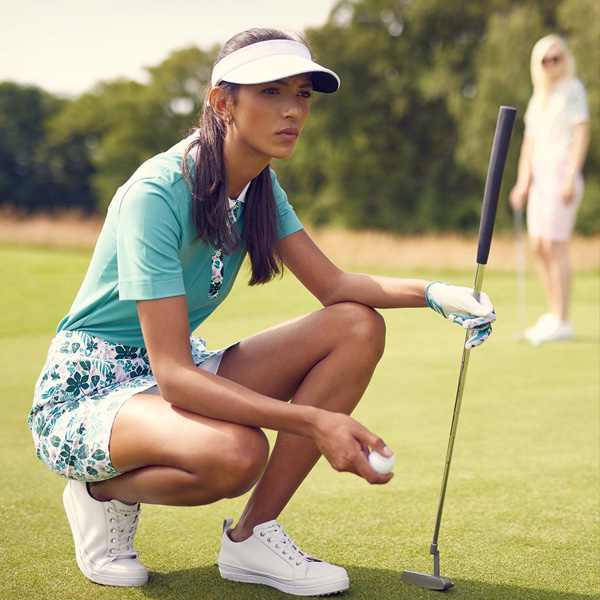 The best way to cure a styling slump is to consider the season and event you're dressing for. For country clubs, this usually entails an assortment of cute summer clothing.
Typically simple in silhouette, a majority of women's golf outfit ideas exude a degree of sophistication, opulence, and class. Basically, golf attire is considered a more elegant version of athleisure.
---
Looking for more outfit ideas? We've got you covered:
Get Access to Exclusive Deals
Subscribe for free to get exclusive deals in your inbox. 100% privacy