4 Alt Outfit Ideas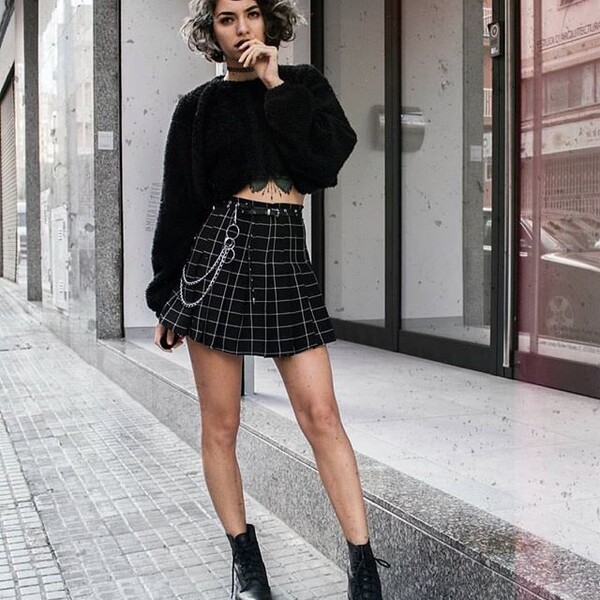 If darkness is your soul, chances are that it's also in your fashion sense. Alternative clothing is regarded as a widely popular core aesthetic, as it's been iconized by artists such as Avril Lavigne, Kurt Cobain, and My Chemical Romance. 
Considered the stark opposite of pop-inspired attire, Alt fashion can be defined by a phrase that often pits one generation against another: 'ugh, you just don't get it.' 
If you're looking to channel your inner music snob, you're probably in need of some Alt outfit ideas. If so, you've landed on the right article. Coming up, I'll show you looks such as:
Alt outfit male ideas
Alt girl outfit ideas
Pink alt outfit ideas
Grunge outfit ideas
What Makes Up An Alt Outfit?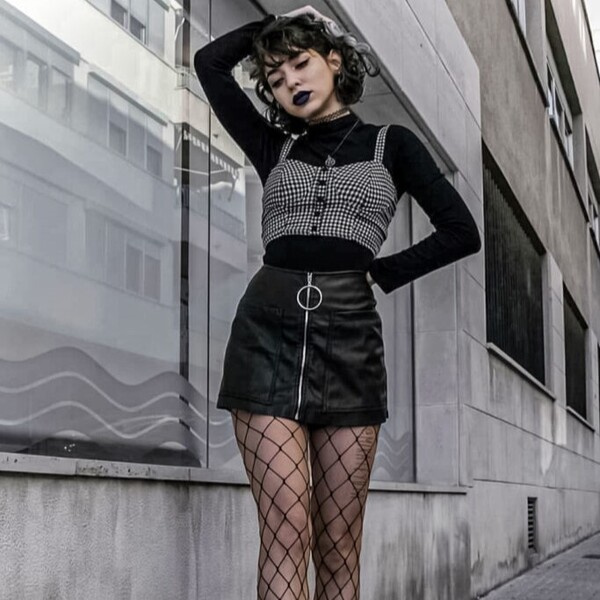 The classic Alt outfit is considered the polar opposite of 'traditional' fashion. It typically stays away from bright colors and patterns.
Basically, it's the type of clothing that's worn by bands such as Oasis, Gorillaz, and Linkin Park. Think of graphic tees, loose-fitting jeans, and lots of black. 
It's worth noting that Alt-core consists of lots of other fashion subcategories. Nowadays, it's fused with other aesthetics such as Y2K and hipster style.
What Are Some Popular Alt Outfit Ideas?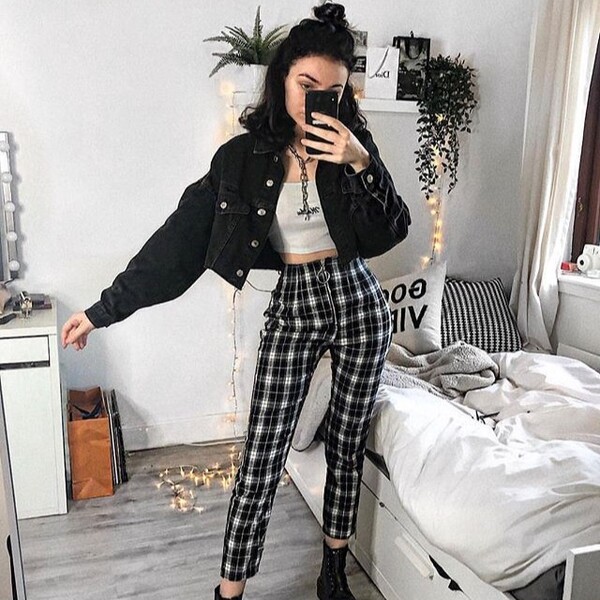 Take this as a sign to play Nirvana, wear dark makeup, and complain about conformist attitudes—just kidding.
You don't have to subscribe to the alternative mindset if you only like the aesthetic. For those looking to dip their toes in alt-core, I'll show you some alt outfit ideas that are worth some consideration. 
4 Alt Outfit Ideas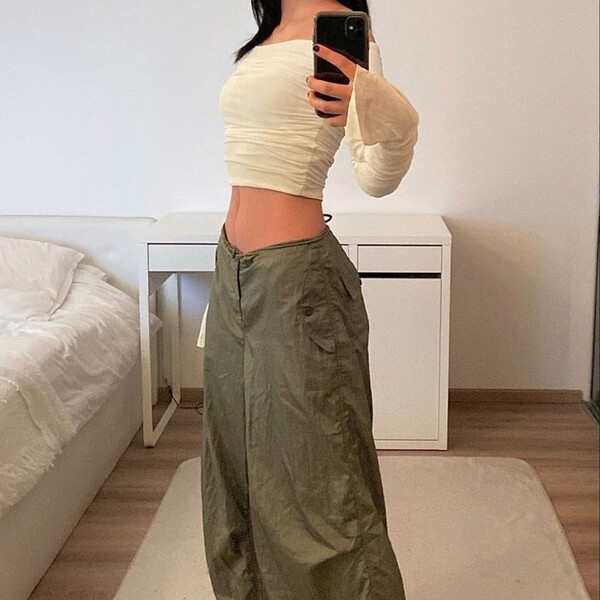 Reminiscent of the early 2000s, this 'Alt outfit ideas' contender is considered a subtle way to get into this core aesthetic. It features a white crop top and a pair of low-waisted green cargo pants. 
Yes, this ensemble is totally free of black, which may seem sacrilegious to some alt-core enthusiasts, but it does embody that 'non-conformist' attitude that this fashion sense is all about.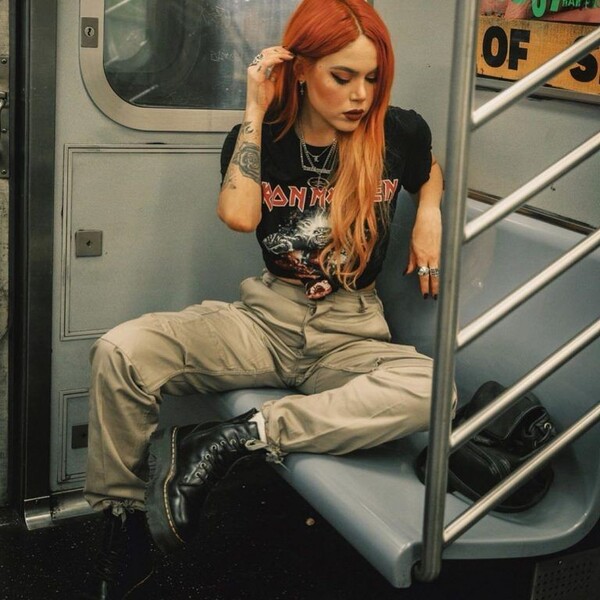 Graphic tees are considered a staple in alternative fashion. With that in mind, it seems blasphemous to not include one in this alt outfit ideas list.
Complemented with cargo pants and a pair of Doc Martens, this is typically the look you think of when bands like Nirvana and Pearl Jam come to mind.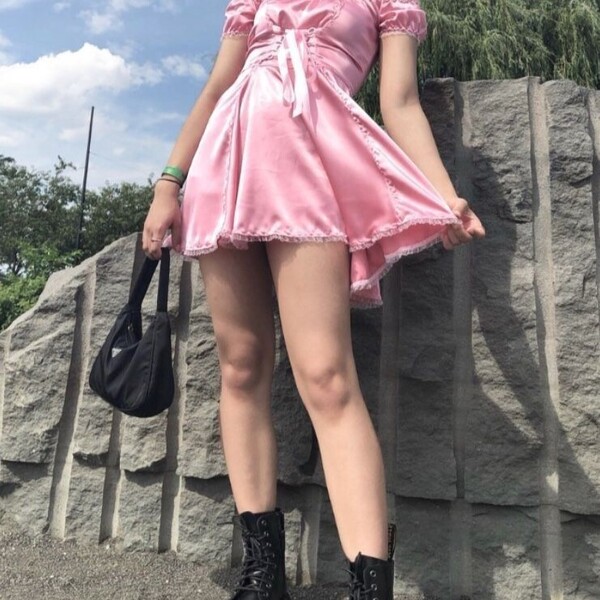 As previously stated, bright colors are typically uncommon in alternative fashion—so why did I include this OOTD in this Alt outfit ideas list? 
Well, it still exudes the same amount of edge you'd find in a traditional alt ensemble. The pink dress paired with black Doc Martens and a Prada bag pays tribute to classic grunge style. For accessories, you can never go wrong with a bold choker.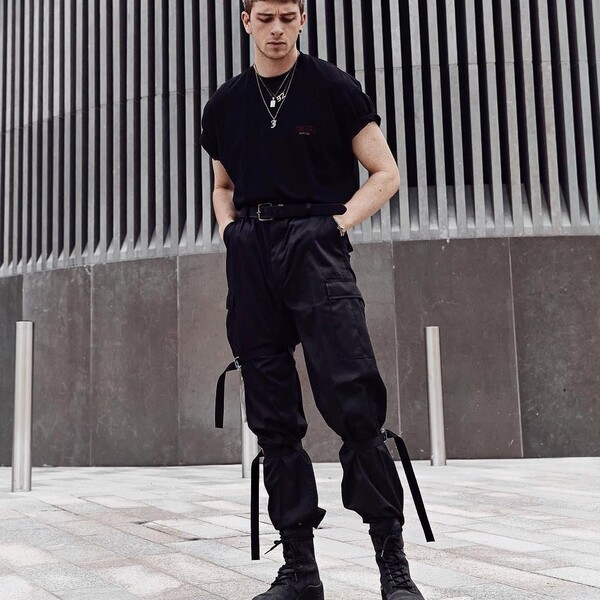 Black on black is usually the go–to outfit for many alt-core trendsetters. If you're keen on dark tones, I recommend experimenting with the silhouette of your OOTD.
For instance, this ensemble does wonders by accentuating the waistline while elongating the legs. Plus, the additional harnesses on the pants help to give the look more 'oomph.'
Fashion Tips To Avoid With Alt Outfits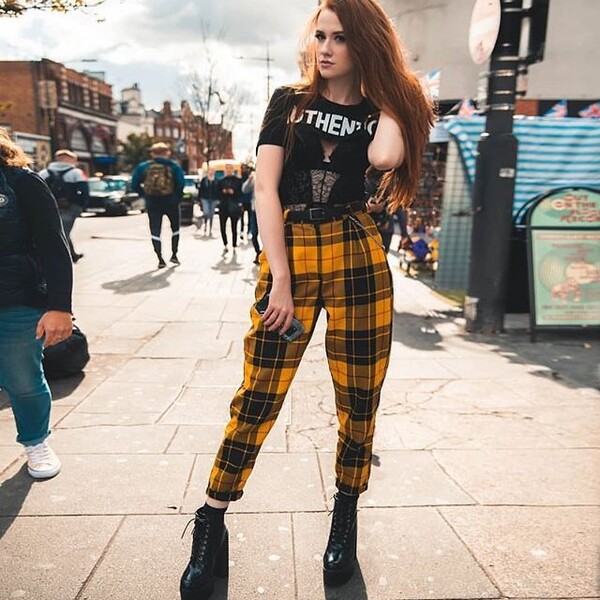 Alternative fashion is all about open-mindedness and getting out of your comfort zone. That said, experimentation often results in a few duds. To help prevent any 'styling regret,' here are some fashion tips to avoid with Alt outfit ideas. 
Insta-baddie fashion: As previously mentioned, the quintessential alt-style outfit is typically relaxed in silhouette. This isn't the time to wear body-con dresses and extreme thigh slits.
Minimalism: A good majority of Alt outfit ideas feature a bit of over-exaggeration—whether that be the silhouette, print, or color of the ensemble.
Lack of accessories: The best Alt outfit ideas usually come with jewelry, a handbag, and other additional accouterments.
Best Places To Buy Alt Outfits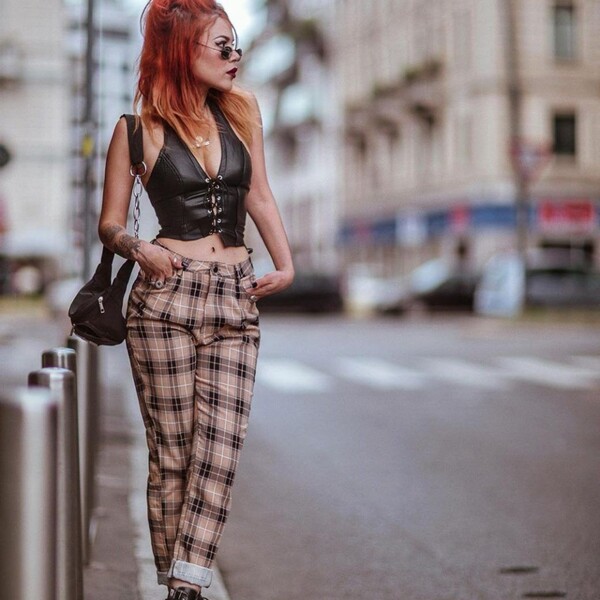 It's relatively easy to conjure up a few alt outfit ideas. Shopping for an entirely new aesthetic is a whole other matter. For those in need of some recommendations—don't worry—I've got you covered. I suggest checking out these retailers:
Dolls Kill 
Nasty Gal 
Urban Outfitters
ASOS
Final Thoughts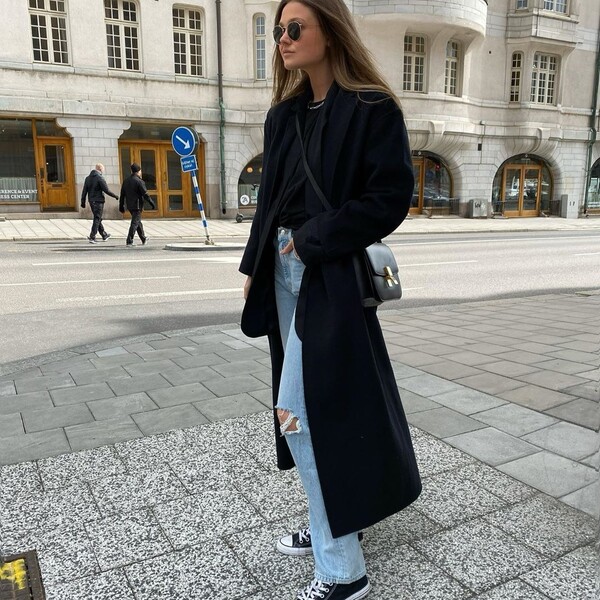 If you're having difficulty forming a cohesive fit, you can relax knowing that alternative fashion is relatively forgiving.
It's typically paired with multiple core aesthetics, ranging from Y2K to Lolita. And at the end of the day, you should have fun with your final ensemble. 
From vintage band tees to frilly pink dresses, here's to hoping that you've gathered enough alt outfit ideas to last you through your Chemical Romance phase (temporary or not).
---
Looking for more outfit ideas? We've got you covered:
Get Access to Exclusive Deals
Subscribe for free to get exclusive deals in your inbox. 100% privacy