5 Biker Shorts Outfit Ideas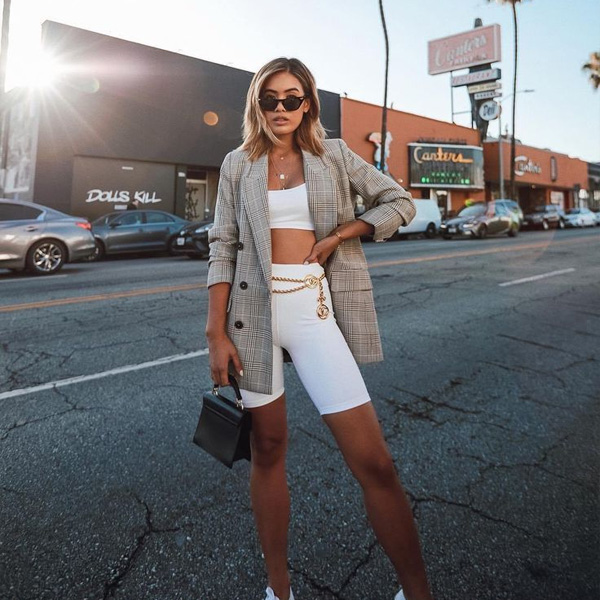 In case you haven't noticed, the 2020s is the decade of nostalgic clothing fads. We've dipped our toes in several iconic eras, including the '80s and the '90s.
In the midst of bell-bottoms and butterfly clips, bikers shorts are one of the most popular throw-back trends. 
Today, they're no longer associated with the sport, as they're considered an intrinsic part of athleisure.
Iconized by Princess Diana and Kim Kardashian, this clothing piece is regarded as a closet must–have. So, with that in mind, can I interest you in some biker shorts outfit ideas?
Below, I'll show you some trendy biker shorts outfit ideas that will definitely garner lots of likes on Instagram. I've got ideas for the following:
Biker shorts outfit with sneakers
Biker shorts outfit baddie ideas
Grey biker shorts outfit ideas
'90s biker shorts outfit ideas
Biker shorts outfit black girl ideas
What Makes Up A Biker Shorts Outfit?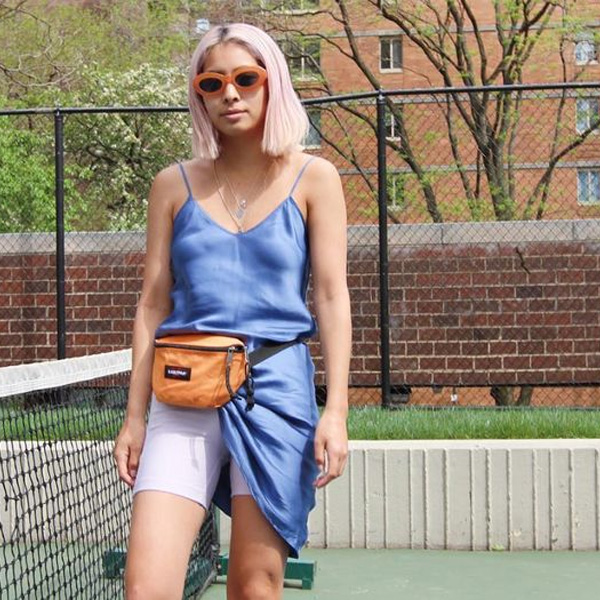 A classic biker shorts outfit leans heavily on athleisure trends. It usually features other sporty garments, such as racerback tanks, crop tops, sneakers, and hoodies.
That said, I've experienced an explosion of different looks and aesthetics in recent years. Nowadays, biker shorts outfit ideas can include blazer suits, dresses, and even ankle boots. 
History Of Biker Shorts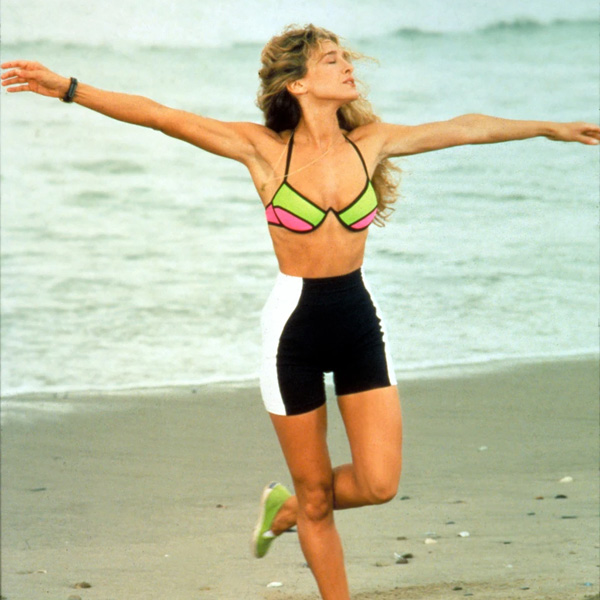 Biker shorts were designed for cyclists—surprise, surprise. In particular, the popularization of the early bicycle required a unique set of attire.
In the 1890s, athletes would create their own mockups to substitute pants, which were typically made out of wool and jersey knit. 
Over the years, manufacturers addressed the lack of adequate sportswear for cyclists by producing their own designs.
In the 1970s, spandex, nylon, and lycra became readily available, which in turn led to the classic pair of biker shorts that we've all come to love. 
What Are Some Popular Biker Shorts Outfit Ideas?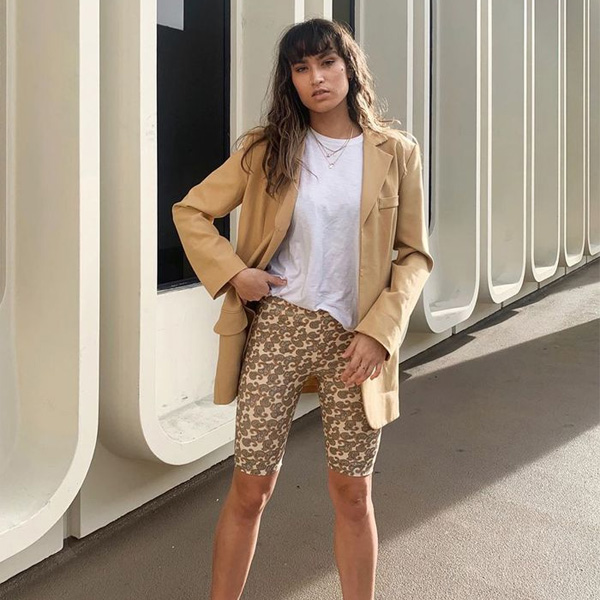 From the black biker shorts outfit to the '80s biker shorts outfit, there's definitely no shortage of trendy OOTDs floating around on social media.
Given the vast amount of inspo pics online, I totally understand if you're overwhelmed with too many options. 
Care for a condensed list? If so, here are five popular biker shorts outfit ideas worth trying out.
5 Biker Shorts Outfit Ideas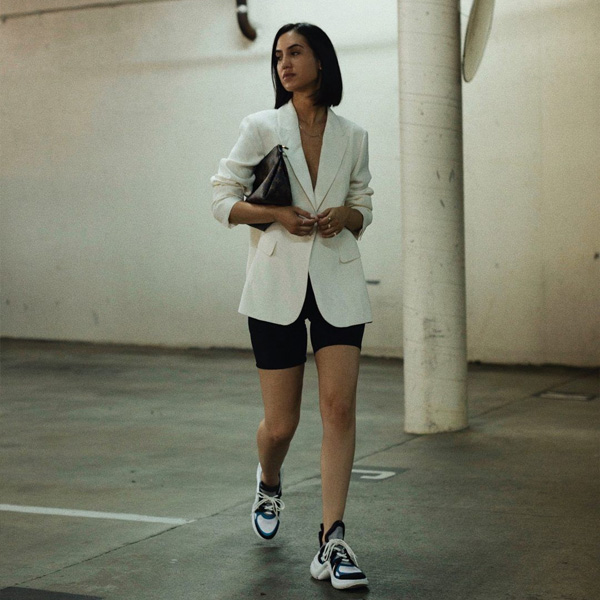 This OOTD isn't the friendly option for the office, but it definitely deserves a place on our biker shorts outfit ideas lineup.
Composed of a white blazer, black bottoms, and a pair of sneakers, this cute ensemble practically screams 'fashion magazine secretary who cycles to work.'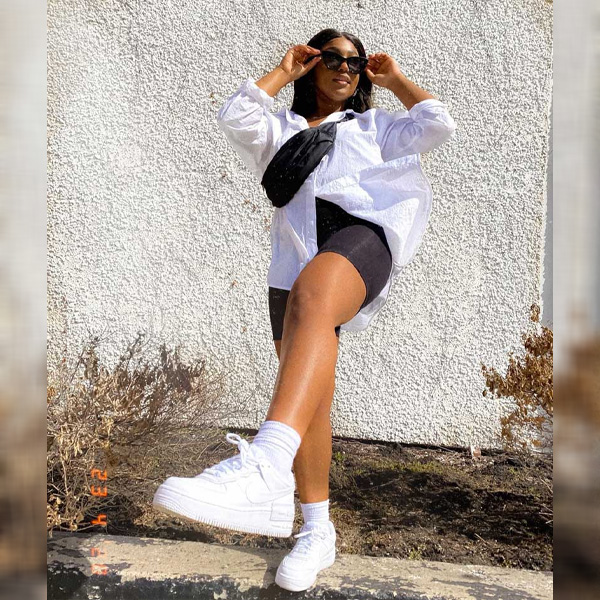 Looking for something simple? If so, I highly recommend that you try this OOTD from our biker shorts outfit ideas list. It features a loose white button-up shirt, a pair of black bottoms, and matching sneakers to help complete the look.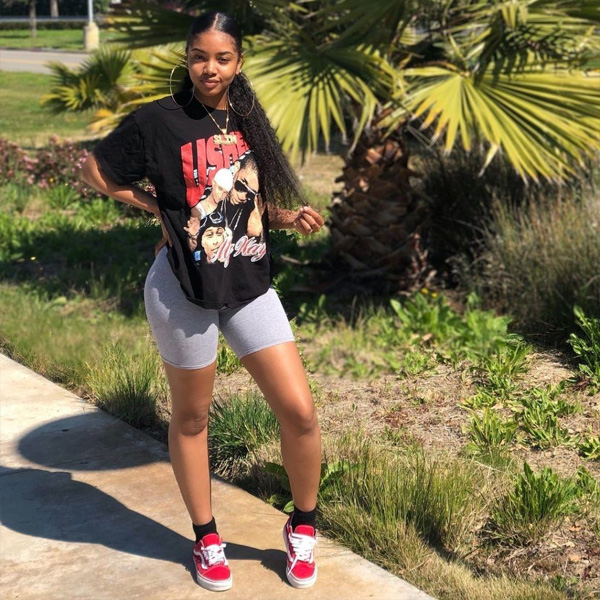 Perfect for everyday wear, this biker shorts outfit ideas contender features a black graphic tee, gray bottoms, and a pair of red sneakers.
Relaxed in silhouette, this ensemble can be worn for casual dates or Netflix binging.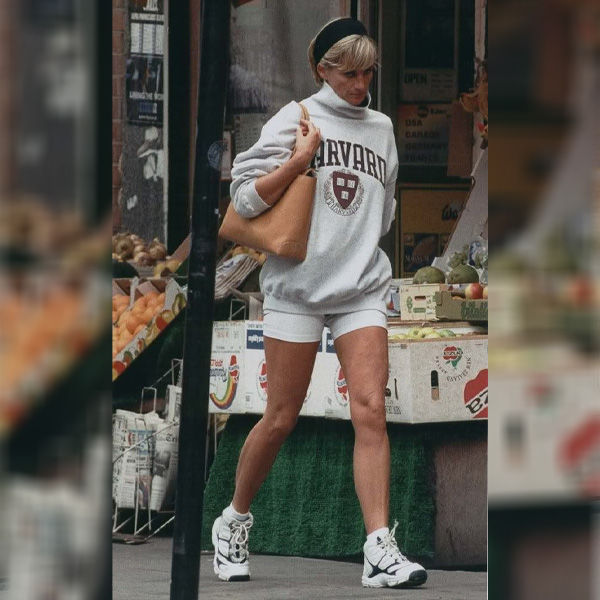 It would be a disservice for us to not include Princess Diana within our biker shorts outfit ideas lineup.
After all, she practically invented the sweatshirt and cropped bottom look. Accentuated with sneakers and a headband, it's the perfect OOTD for homebodies.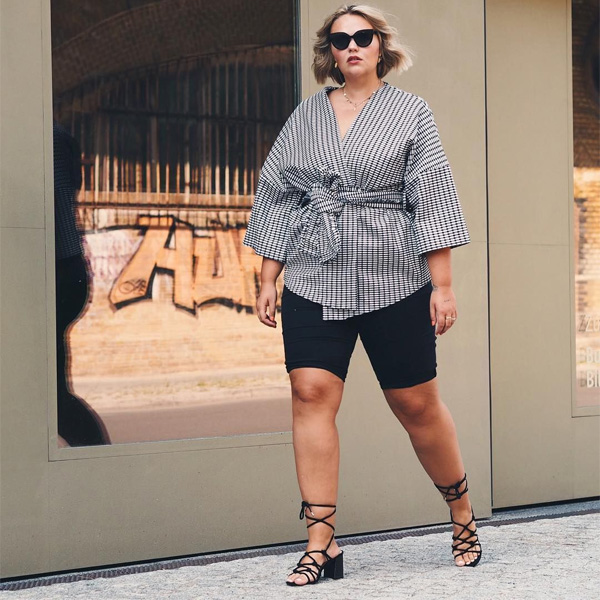 In need of a plus–size biker shorts outfit? This cute ensemble features a wrap-style blouse, a pair of black bottoms, and some strappy heels. Ideal for brunching or casual meetings, it definitely has that off-hours boss babe look.
Fashion Tips To Avoid With Biker Shorts Outfit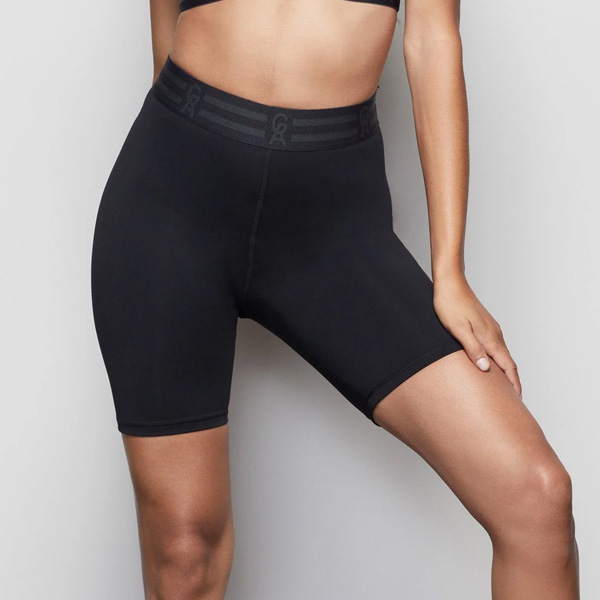 The internet is home to thousands of biker shorts outfit ideas. Surely, not all looks pass the fashion test. For those in need of additional specifics, I'll share some styling faux pas to avoid.
Blouses: The romantic, feminine nature of a billowy blouse clashes with the athleisure look of biker shorts.
Belts: A good majority of biker shorts are devoid of belt loops. If they're prone to riding down, chances are that you're overdue for a new pair.
Double-hem underwear: Panties that feature a thick seam will cause bunching around the crotch area. I recommend sticking to unhemmed alternatives or the classic thong.
Best Places To Buy Biker Shorts Outfits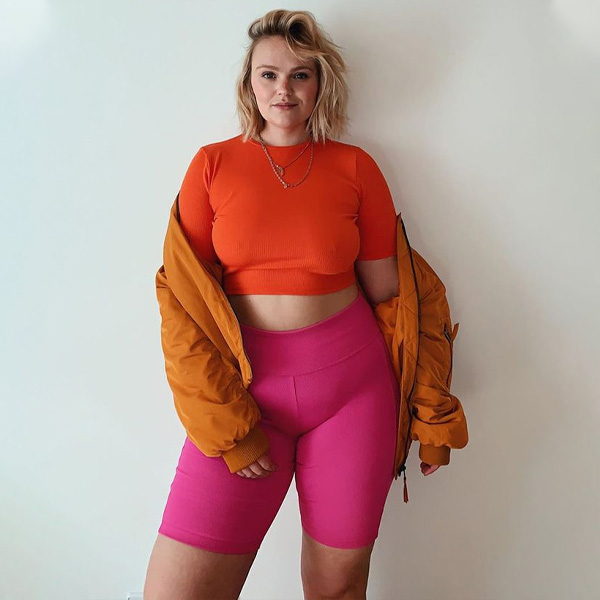 Before this 'biker shorts outfit ideas' guide ends, I'd like to leave our readers with a few store recommendations.
Set Active 
Girlfriend Collective 
Uniqlo 
ASOS
Final Thoughts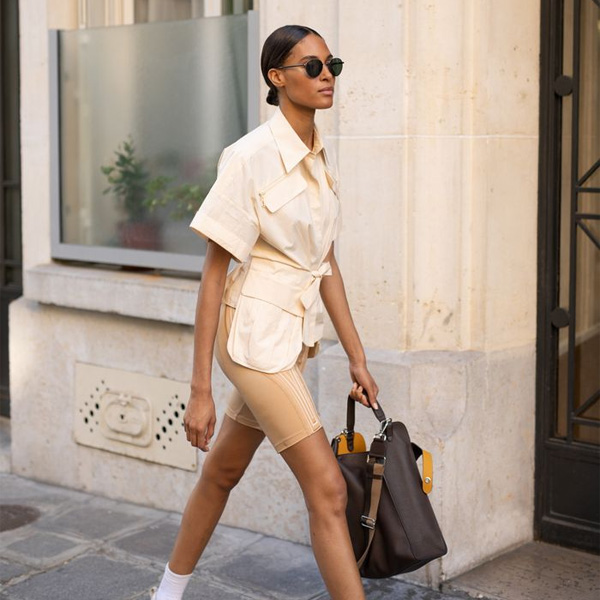 Biker shorts exude a playful and sophisticated vibe when worn. Naturally, the rest of your outfit should follow suit. Whether you prefer the off-hours secretary look or the relaxed finesse of a graphic tee, this particular garment can truly elevate an ensemble.
Here's hoping that at least one OOTD on our biker shorts outfit ideas list has inspired some styling creativity. 
---
Looking to up your fashion game? We've got you covered:
Get Access to Exclusive Deals
Subscribe for free to get exclusive deals in your inbox. 100% privacy