20 Best Burberry Scarves
Considering their purpose is to accentuate the neck, can we say for a fact that Burberry scarves have a 'chokehold' on fashion? Puns aside, there is an element of truth to this statement. 
This iconic tartan print has made waves in the past couple of months, as it's considered a staple of the 'pumpkin spice aesthetic.' Traditionally worn in autumn, this coveted accessory is recognized as a luxurious way to start September. 
It's worth noting that trendsetters can select other options aside from traditional tartan. The brand offers a delightful selection of various designs, ranging from floral to monogram prints.
Given its vast collection of mufflers, it's natural for us to ask this question: what are some of the best Burberry scarves out there? 
I'm so glad you asked. Below, I'm counting down 20 of the best Burberry scarves that are sure to elevate your wardrobe. 
Finding The Best Burberry Scarves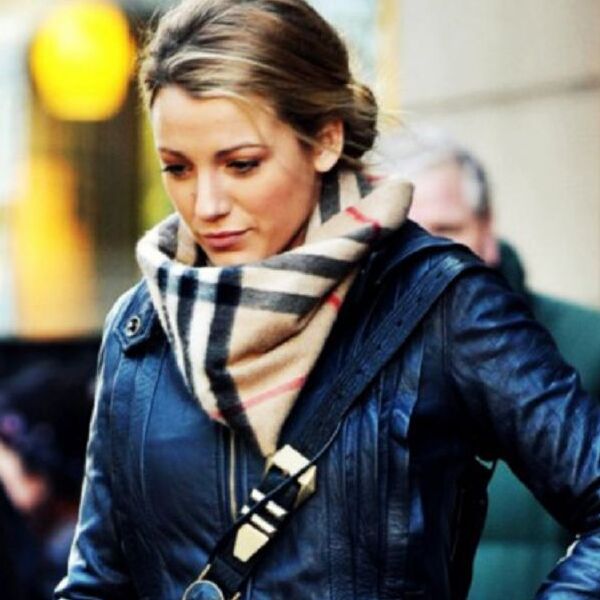 Scarves offer two important functions: additional warmth and style. Fortunately, Burberry's scarves are both warm and stylish. The brand utilizes a premium blend of jacquard, wool, silk, and cashmere. 
Soft in construction, they're nothing like those itchy DIYs that your grandma used to make. In terms of design, the best Burberry scarves come in a variety of different patterns and colors.
Currently, shoppers can choose from two different styles: monochrome or print. 
It's worth noting that Burberry offers different sizes for its scarves. It seems that options vary from skinny silk 'ties' to blanket mufflers.
The 20 Best Burberry Scarves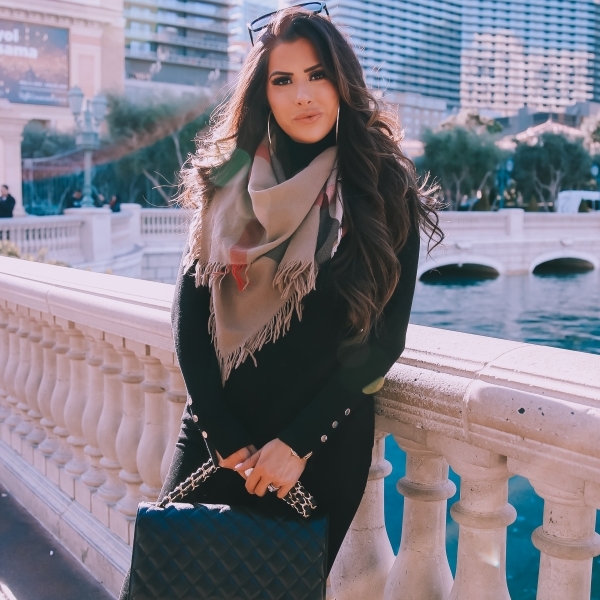 Gearing up for the cold season? If so, then it's time to organize your winter wardrobe. In the mix of puffer jackets, mittens, and cardigans, scarves are considered a must–have.
As a way to celebrate Christmas early, why not treat yourself to a Burberry scarf?
Going forward, I've gathered some of the best Burberry scarves that are sure to lighten your winter blues. 
#1: Burberry Icon stripe small square scarf - Neutrals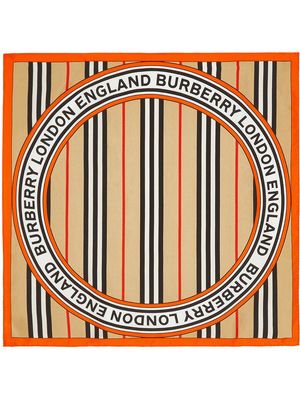 ---
#2: Burberry Regent Star Silk Scarf in Pastel Peach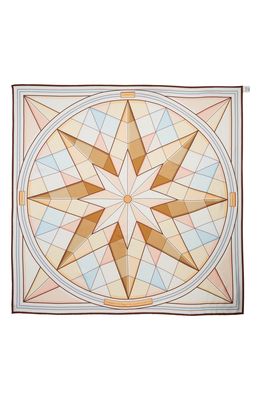 ---
#3: Burberry London England Logo Spiral Square Silk Scarf in Bright Red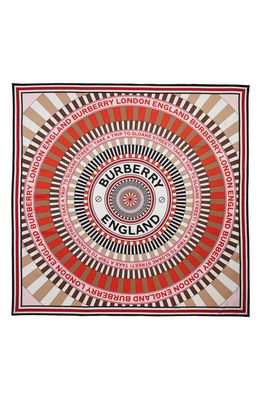 ---
#4: Burberry logo-jacquard wool scarf - Neutrals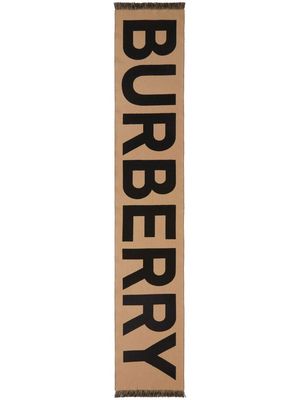 ---
#5: Burberry TB Monogram Giant Check Wool & Silk Gauze Scarf in Pale Blue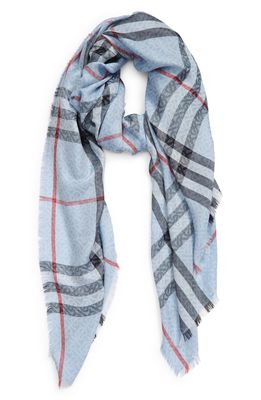 ---
#6: Burberry Script Football Cotton Logo Scarf in Bubblegum Pink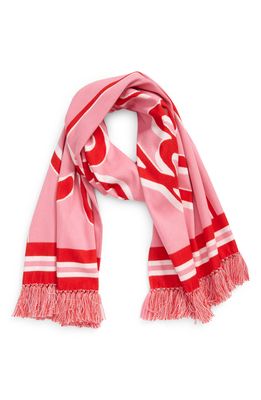 ---
#7: Burberry Horseferry Giant Check Fringe Trim Wool & Silk Scarf in Olive Green
---
#8: Burberry Mixed Stitch Fringe Trim Cashmere Scarf in Olive Green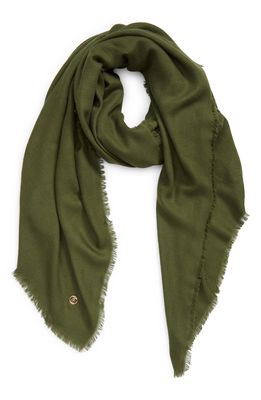 ---
#9: Burberry Reflected Check Cotton Square Scarf in Dark Birch Brown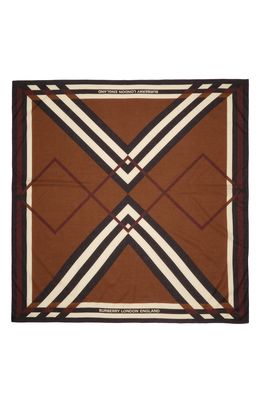 ---
#10: Burberry Star Spiral Skinny Silk Scarf in Multicolour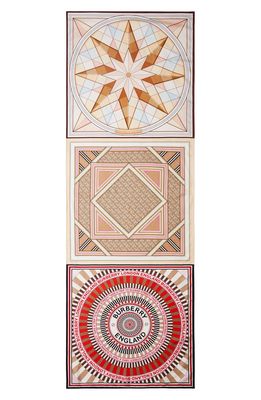 ---
#11: Burberry Logo Script Skinny Silk Scarf in Bright Orange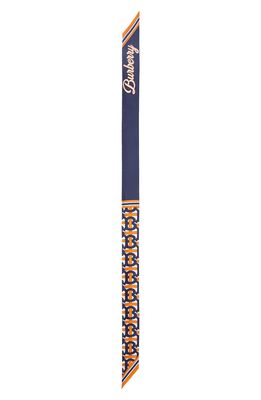 ---
#12: Burberry Script Football Scarf in Navy Black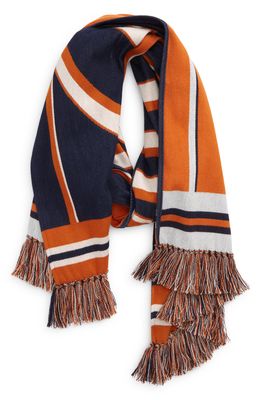 ---
#13: Burberry Giant Check Silk & Wool Square Scarf in Bubblegum Pink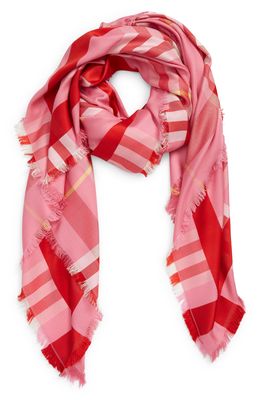 ---
#14: Burberry Gray & White Check Scarf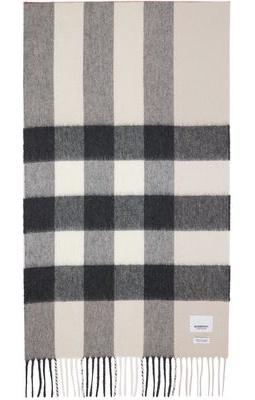 ---
#15: Burberry Beige Check Scarf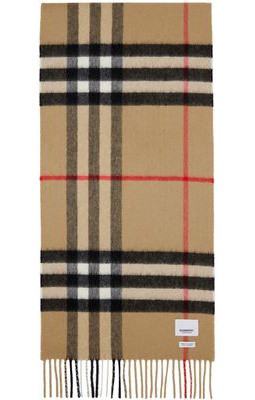 ---
#16: Burberry Brown Reversible Monogram & Check Scarf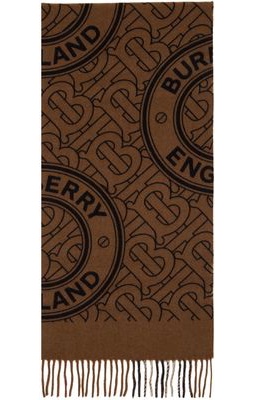 ---
#17: Burberry Red & Tan Jacquard Monogram Scarf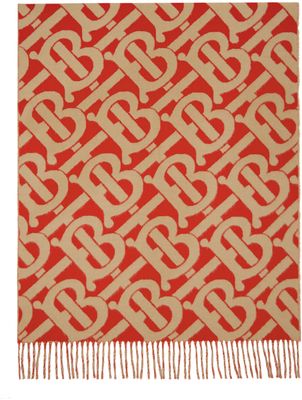 ---
#18: Burberry Logo Script Football Scarf in Archive Beige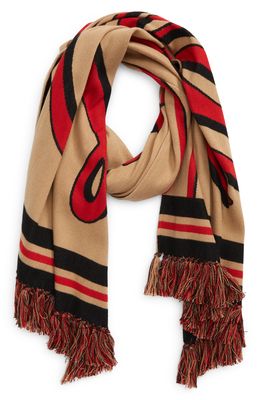 ---
#19: Burberry monogram-jacquard fringed scarf - Pink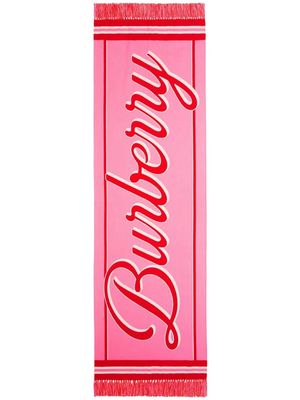 ---
#20: Burberry Brown Cashmere Monogram Scarf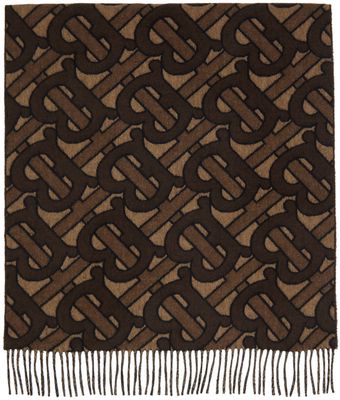 ---
What Are The Most Popular Burberry Scarves?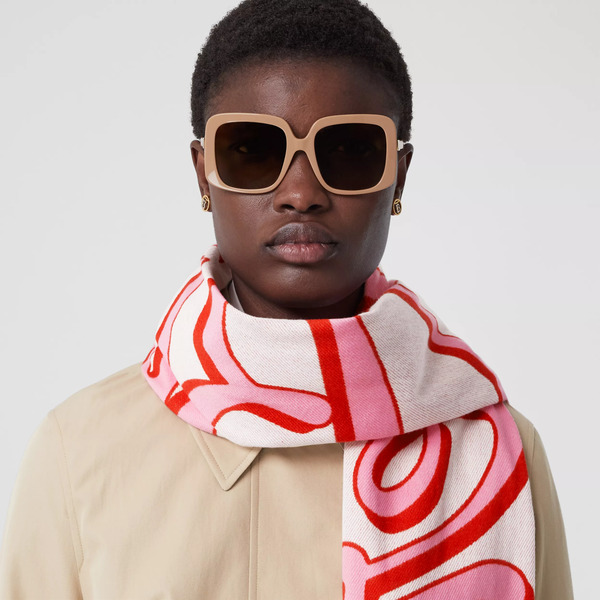 Obviously, you can rest assured that I've only featured the best Burberry scarves on the above list. But for those in need of further recommendations, here are a few more options. 
The Classic Check Cashmere Scarf
The Logo Cotton Jacquard Scarf
The Montage Print Silk Square Scarf
The Vintage Check and Logo Print Silk Skinny Scarf
How Can You Tell If Burberry Scarves Are Real?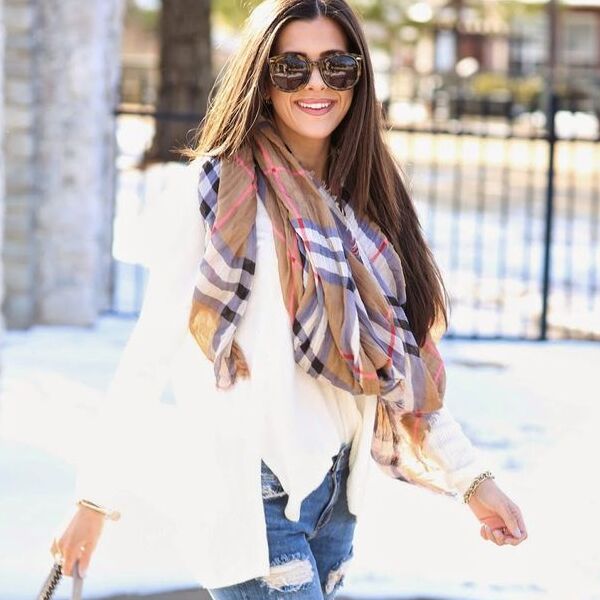 Finding a bonafide Burberry scarf at your local thrift shop is considered a big deal.
Naturally, that $13 price tag comes with a bit of skepticism—especially if you're not familiar with the world of luxury goods. If you're curious about its authenticity, here are some ways to differentiate a designer item from a dupe. 
Check for off-fonts, discoloration, and misspelled logos.
Verify any certifications such as the laundry tag, brand label, and the packaging that comes with it.
Identify any loose threads or uneven stitching.
Where Are Burberry Scarves Made?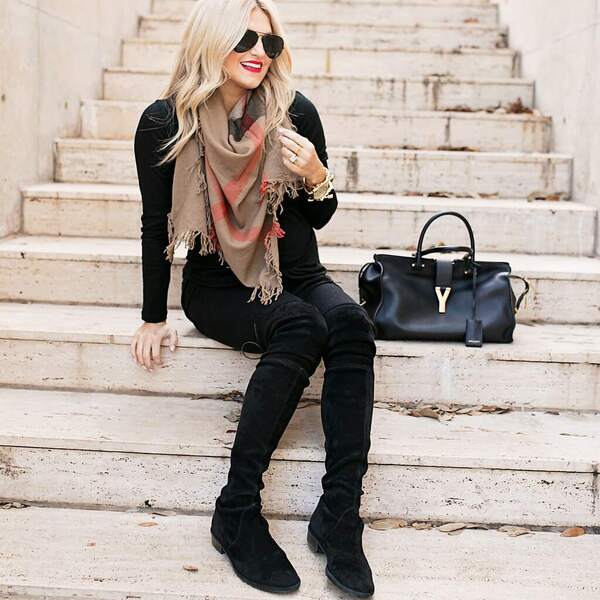 According to the brand's website, the Burberry Classic Cashmere Scarves are made in Scotland.
They're specifically manufactured in two distinct mills located in Elgin and Ayr. Burberry's other scarves are made in Italy.
Are Burberry Scarves Good Quality?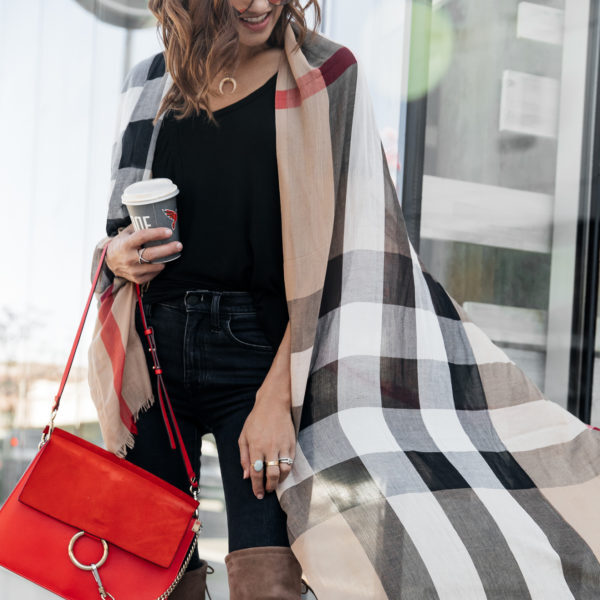 As previously mentioned, Burberry sources the best materials for its scarf collection. Fabrics include silk, wool, jacquard, and more. Expertly stitched and knitted, there's no need to worry about faulty construction here.
Can Burberry Scarves Be Unisex or Gender-Neutral?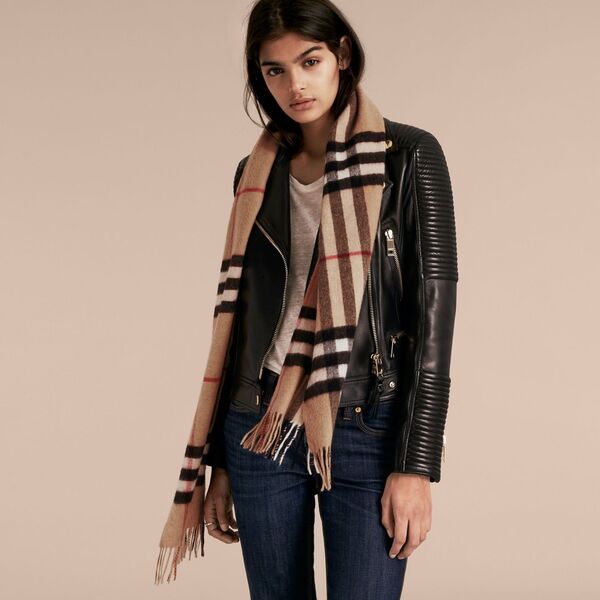 There's no such thing as a masculine or feminine scarf. While Burberry organizes its collection based on gender, that shouldn't stop you from copping a muffler from either category.
Their designs are meant to be enjoyed by everybody—ranging from the skinny silk tie to its ever-famous classic cashmere scarf. 
How To Style Burberry Scarves
So, you spent $200 on a designer muffler. Now is not the time to mindlessly stuff it into your puffer jacket. For those in need of outfit inspiration, here are a few ways to style your Burberry scarf.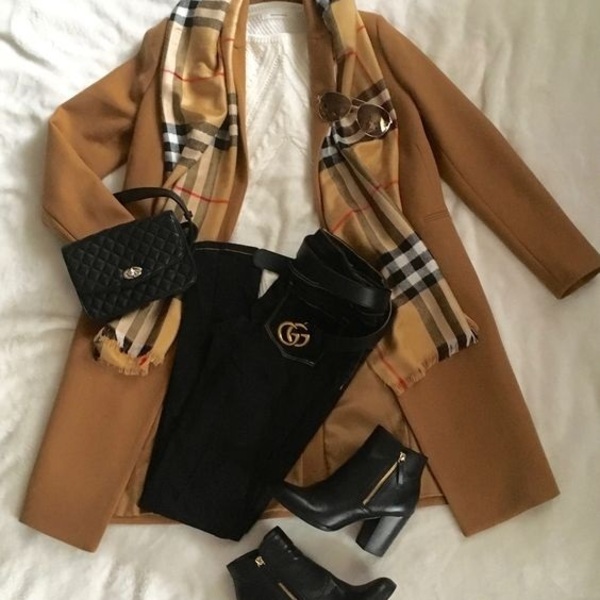 Burberry's iconic tartan print pairs well with beige trench coats, but you probably already knew that. It's practically the dress code of the fall season. However, I recommend styling your designer scarf with additional luxury goods, such as a stylish Gucci bag.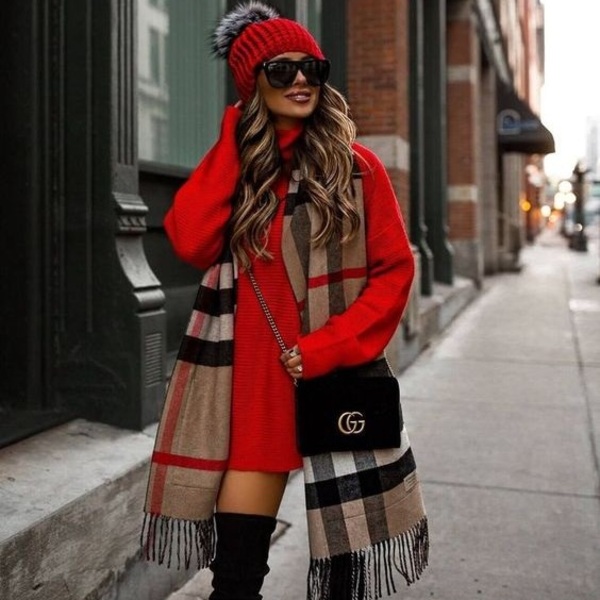 Beige isn't typically used as a pop of color, but what if it was? This stylish outfit utilizes Burberry's tartan print to help break up the monotony of bright red.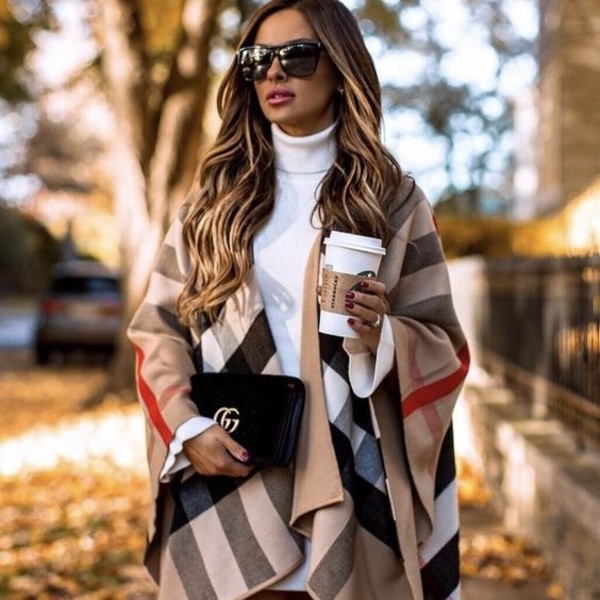 If you're caught in the transition between warm and cold weather, I recommend subbing out your winter jacket for a poncho–esque look.
Composed of a Burberry blanket scarf, this styling tip can help keep things breathable and fashionable.
---
Looking to stay up to date on all things Burberry? We've got you covered:
Get Access to Exclusive Deals
Subscribe for free to get exclusive deals in your inbox. 100% privacy