7 Best Designer Brands
Finding The Best Designer Brands
The grass is always greener on the other side of the fence, right? As an avid trendsetter, it's common to surround yourself with household clothing brands.
Mixing and matching familiar brands like Levis, Reformation, Aritzia, and Uniqlo products is what many of us do on a daily basis.
But after a while, the excitement probably starts to dim, and soon enough, you're likely craving something new.
It may seem outrageous to opt for designer brands. But hey, it's considered a major deviation from the usual top 10 retailers you're used to.
From Balenciaga to Chanel, there's a sense of excitement and intrigue in spending thousands of dollars on something so frou-frou.
A waste of money? Perhaps, to an extent. But you can't deny that purchasing extravagant items pushes you to wear them more often.
If you're looking for a new fashion fix, we've rounded up 7 of the best designer brands that are sure to rev your styling engine.
The 7 Best Designer Brands
Fashion demands progress, innovation, and creativity. Consequently, hundreds of designer brands have stepped up to the plate to provide their own unique items.
But since there are countless labels out there, it may seem difficult to unearth the crème de la crème.
When you're on the hunt for designer products, the best advice that we can give is to stay true to your current aesthetic. This makes shopping for clothes and accessories so much easier.
In regards to trends, we advise you to be wary of passing fads. Sure, it's exciting to don this season's newest patchwork print or Bridgerton corset—but let's face it—they're practically doomed to land in the donation bin after a couple of uses.
Instead, customers should opt for timeless designs. Garments offered by Chanel, Dior, and Louis Vuitton tend to be classic and timeless. These three luxury brands are known to feature an abundance of seasonless fashion.
Of course, what you consider 'timeless' will depend on your personal style and taste in clothing, as there are several core aesthetics to choose from.
Fortunately, quality isn't something you should worry about when it comes to designer brands. Popular fashion houses such as Balenciaga and Prada are known to keep a keen eye on craftsmanship and only use the best materials.
At this point in time, we're Anna Wintour, and this is our 'Met Gala' list of invitees. You can rest assured that we've only included the best of the best on our list.
Recognized for their esteemed reputation in the fashion industry, these top 7 designer brands will always be in the public eye.
In this short listicle, we'll provide some historical background for each designer brand, and tell you what they're known for. We're pretty sure that we'll miss one or two renowned companies, but one thing is for certain, you'll find no surprises here.
From Hermès to Louis Vuitton, here's a condensed summary of some of the best designer brands that have shaped the fashion world. Be sure to check out the FAQ section below, where we'll tackle some popular queries.
#1: Hermès 1990-2000s pre-owned open-front cashmere jacket - Black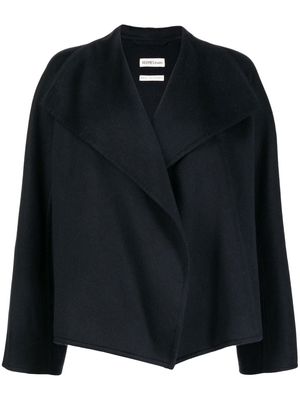 ---
#2: Chanel Pre-Owned 2010s crochet-knit wrap jacket - Black
---
#3: Gucci double-breasted wool jacket - Brown
---
#4: Yves Saint Laurent Pre-Owned 1990-2000s sheer logo short-sleeved dress - Black
---
#5: Christian Dior 2010 pre-owned gathered one-shoulder silk dress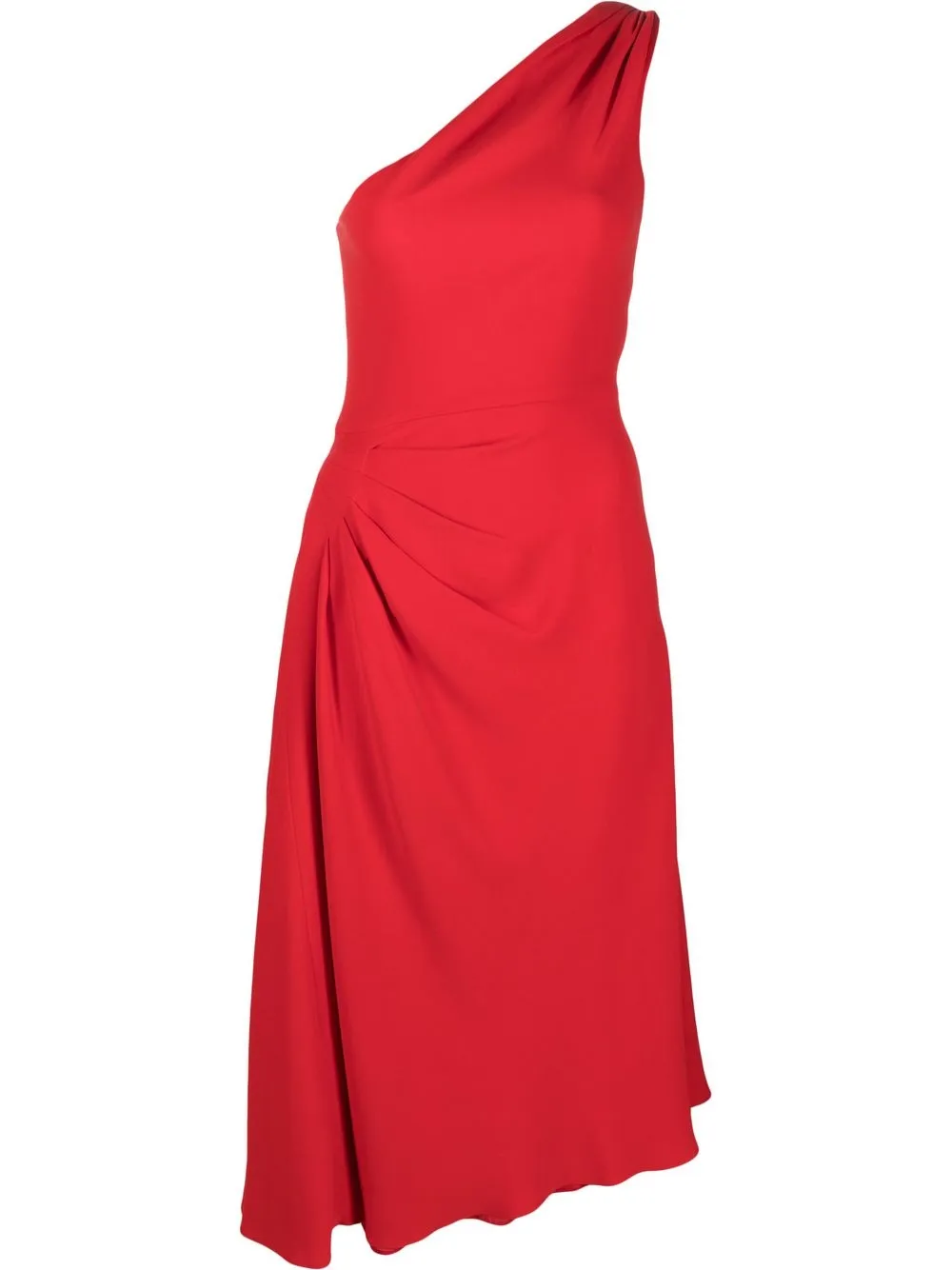 ---
#6: Balenciaga - Double-breasted Wool-twill Blazer - Black
---
#7: Monogram Belted Trench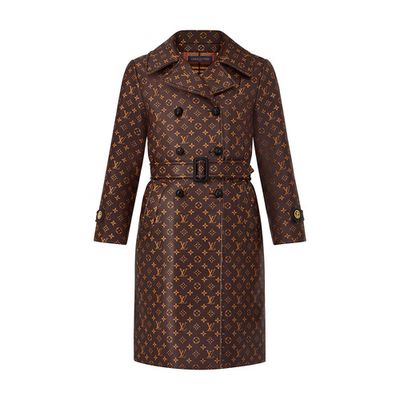 ---
What Are The Most Popular Designer Brands?
Out of our top 7 list of the best designer brands, it's hard for us to decide which companies are considered the crème-de-la-crème.
However, you can relax knowing that all labels featured have made a significant impact in the fashion industry. But if we were to narrow our list down to just five hit-makers, it would include:
Hermès: Formally known to sell equestrian equipment, this luxury brand has evolved to include $1,000 silk scarves and Birkins within its inventory.
Chanel: Coco Chanel was the first woman to popularize the suit for women. She also helped coin the term LBD. In terms of the brand itself, it's best known for the iconic tweed blazer.
Gucci: Considered a must-have for any Hollywood trendsetter, this well-known brand is perceived as an accessible way to buy luxury goods.
Yves Saint Laurent: Famous for its refined and elegant aesthetic, YSL is considered a highly acclaimed fashion brand in France.
Dior: The iconic 'New Look' practically shaped the fashion scene back in the 1940s.
Why Are Designer Brands So Expensive?
Part of the expense has to do with exclusivity. Designer brands thrive on hype, and they heavily depend on the company's reputation.
They know that a good majority of their customers can't afford their products, which in turn, makes their label more VIP in nature.
Take, for instance, Hermès, a front leader in haute couture. Costing anywhere from about $10,000 to over $200,000, their selection of Birkin bags is enough to finance a house.
If you've managed to cop a bag, it automatically places you in the 1% of customers who can actually afford a crocodile Birkin.
Of course, the price also depends on craftsmanship and the materials used. Designer brands like Louis Vuitton and Dior maintain a strict level of quality control.
Plus, most haute couture companies utilize rare textiles such as alligator leather, mink fur, and vicuna wool.
Which Designer Brands Are the Highest Quality?
I think it's safe to say that none of the companies on our list of the best designer brands skimp on quality control.
Most of the companies have more than 30 years of experience in the fashion industry, and that's partially thanks to their strict degree of cross-checking and product vetting.
For instance, Louis Vuitton utilizes a special blend of monogram fabric, and it's been in business since 1854.
Over the years, Louis Vuitton has amassed a large fan following, as hundreds of haute couture fanatics can rely on LV products for their timeless designs and durability.
Are Designer Brands Worth It?
We get it; dropping $3,000 on a leather bag is a lot to ask for. To some casual dressers, it's an unnecessary flex. But if you were to ask a veteran trendsetter, it's a worthwhile investment.
At the end of the day, it really depends on your personal relationship with fashion. If you recognize the power of wardrobe basics and the value of quality craftsmanship, then you should have no problem justifying a Prada Re-Edition purse.
It's worth noting that many fashion enthusiasts view designer goods as art pieces. They don't serve an inherent purpose, nor are they used as a humblebrag.
They simply bring joy to those who buy them. Of course, this may not apply to budget-conscious trendsetters who also value affordability and functionality.
Thankfully, there are hundreds of reputable designer brands to choose from, so you're bound to find something that suits your personal needs and wants.
---
Looking to stay up to date on all things designer? We've got you covered:
Get Access to Exclusive Deals
Subscribe for free to get exclusive deals in your inbox. 100% privacy