20 Designer Slides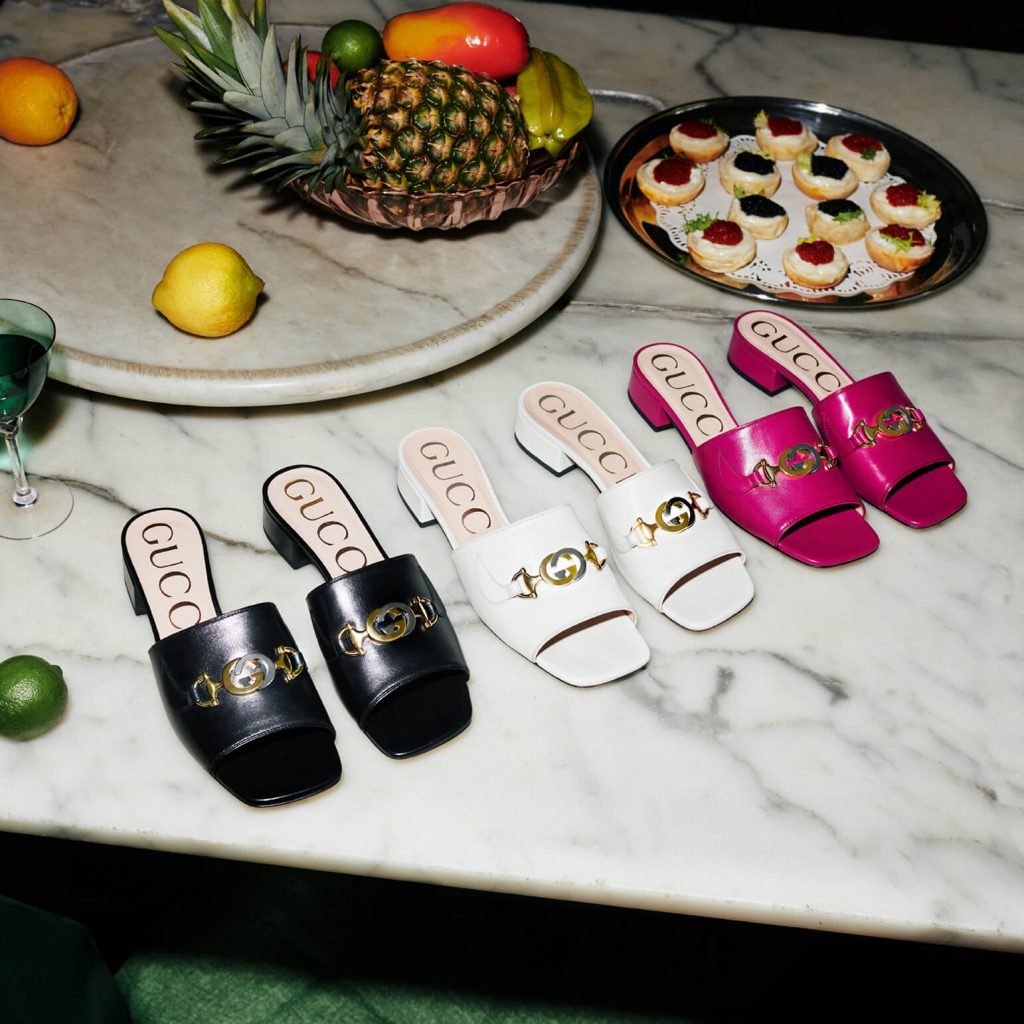 Summer fatigue is a real thing. The grueling humidity, the squint-inducing glare of the sun, and having a relatively open schedule are enough to make anyone feel lazy.
And the best way to express these 'sluggish vibes' is through our clothes. In the summer, we opt for simple, breathable garments to help prevent perspiration, and that includes owning a pair of designer slides.
While it's easy to cop a $5 pair at your local department store, designer slides are imbued with a sense of sophistication and class that Walmart can never offer.
If you're going to wear a holey tee and a pair of lounge shorts, you should put at least some effort into your everyday ensemble. Whether it's from Fendi or Gucci, a pair of designer slides can help elevate any dull outfit.
Ready to slip into summer? If so, we've put together a list of the best designer slides that are all the rage this season.
Finding the Best Designer Slides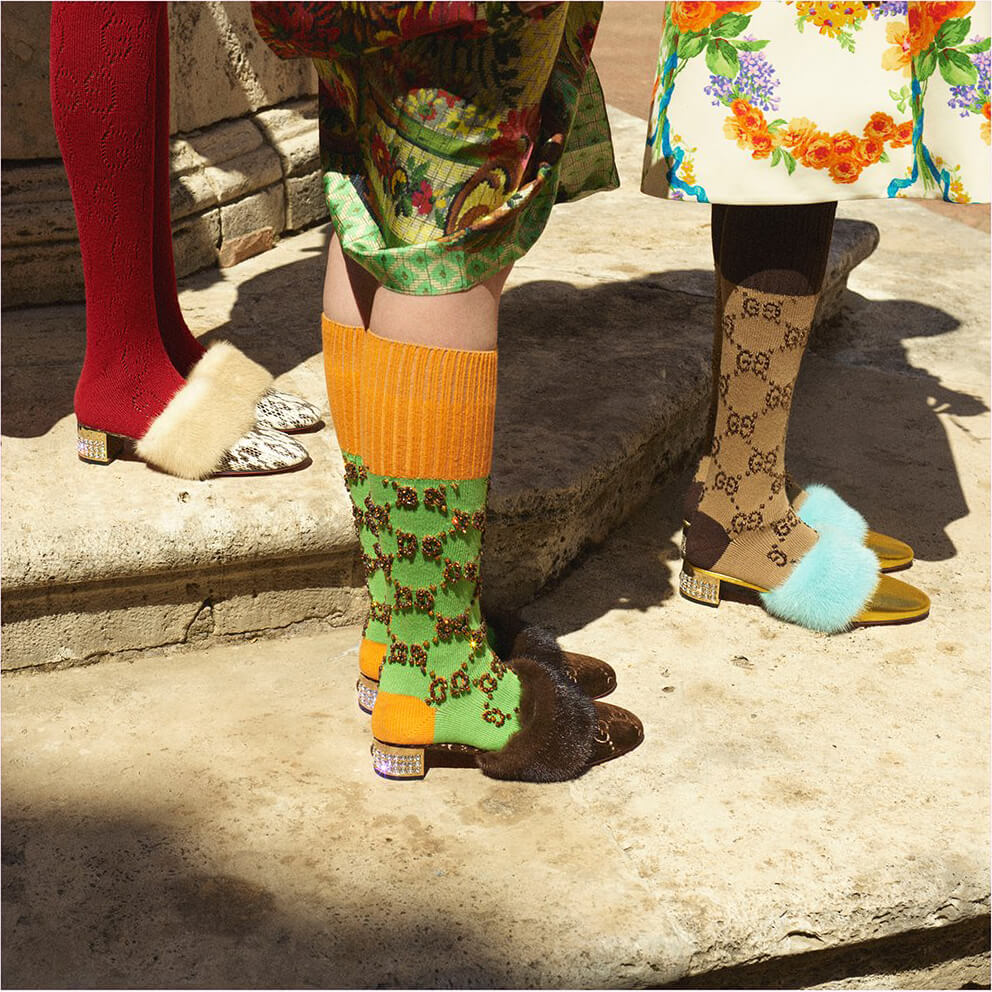 Spending $400 on a luxury brand is no joke. Hefty investments require forethought, especially if it's shoes. Finding a good pair of designer slides should involve four factors: quality, durability, design, and comfort.
In most cases, sandals are usually made with rubber and leather. Sturdy in construction, there's no need to worry about flimsy materials here.
In terms of performance, customers should consider ankle support, added traction, or integrated footbeds if they typically suffer from foot pain. 
At the end of the day, that $400 investment should be used on a regular basis. Design plays a major role in wearability since nobody wants to sport an ugly pair of sandals.
Before heading to the checkout, trendsetters should always assess their current aesthetic—whether that be maximalism, minimalism, or something else. 
20 Best Designer Slides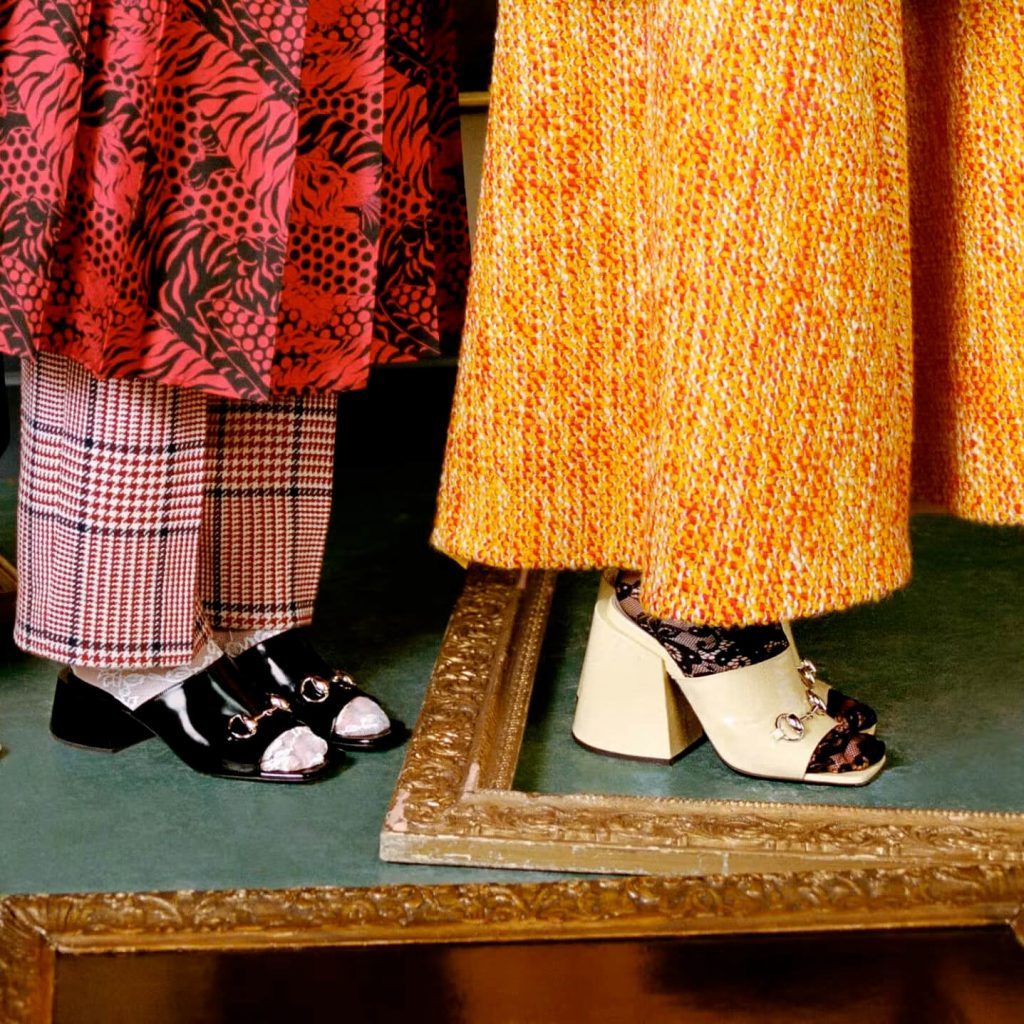 Not only is summer a season, but it's also a state of mind. To maintain its laid-back, carefree image, you need to sport the right clothes.
From swimwear to sunglasses, there's nothing like a pair of designer slides to signify that June has finally arrived. 
For those in need of recommendations, we'll highlight some notable designer slides that are definitely worth the price.
#1: Balenciaga White Cities 'Paris' Slide Sandals

---
#2: Stella McCartney Black Vesta Slide Sandals

---
#3: Balenciaga Green BB Pool Slide Sandals

---
#4: Stone Island Shadow Project Black Slide Sandals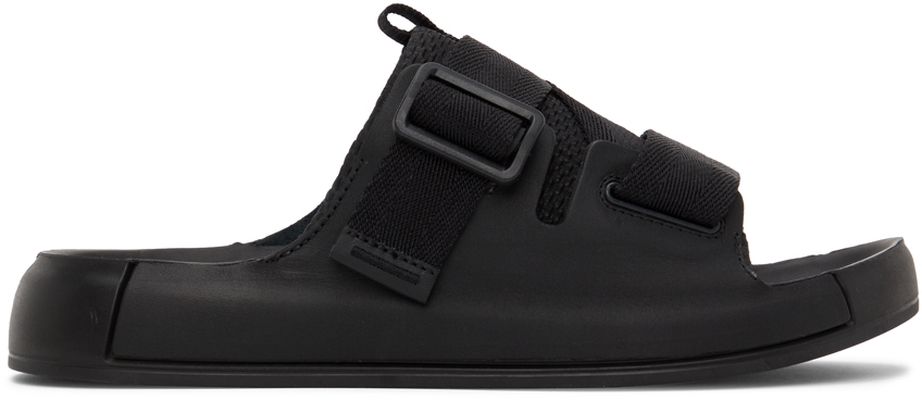 ---
#5: Valentino Garavani Off-White Roman Stud Slide Sandals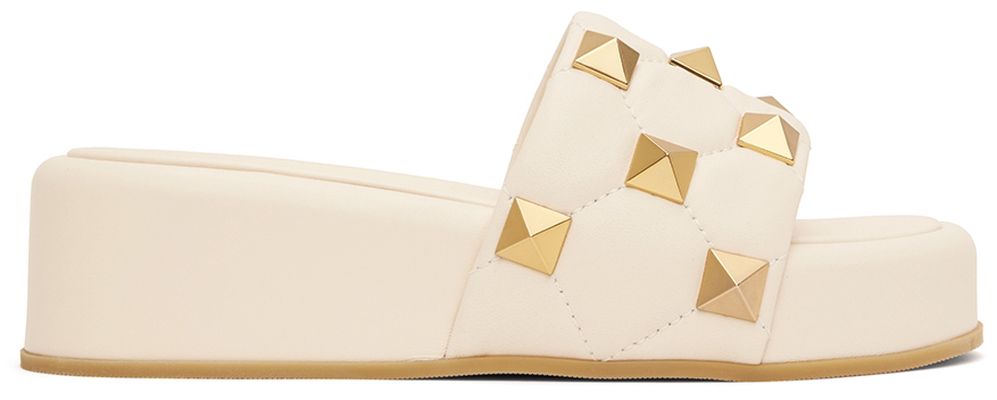 ---
#6: Balenciaga Black Furry Slide Sandals
---
#7: Valentino Garavani White Rockstud Slide Sandals

---
#8: Alexander McQueen Black Hybrid Slide Sandals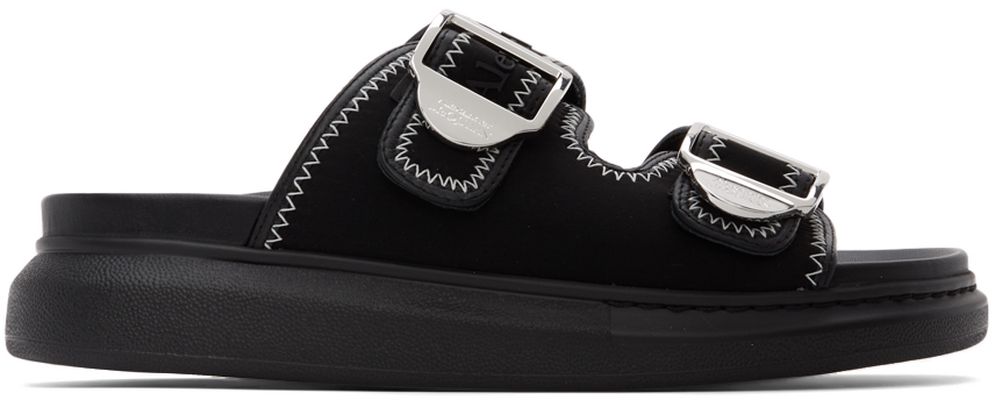 ---
#9: Valentino Garavani Black VLogo Slide Sandals

---
#10: Gucci White GG Slide Sandals

---
#11: Gucci Off-White Interlocking G Slide Sandal

---
#12: Giuseppe Zanotti Gold Logo Slide Sandals

---
#13: Dries Van Noten Grey Canvas & Suede Slide Sandals

---
#14: Dries Van Noten Brown Shearling Platform Slide Sandals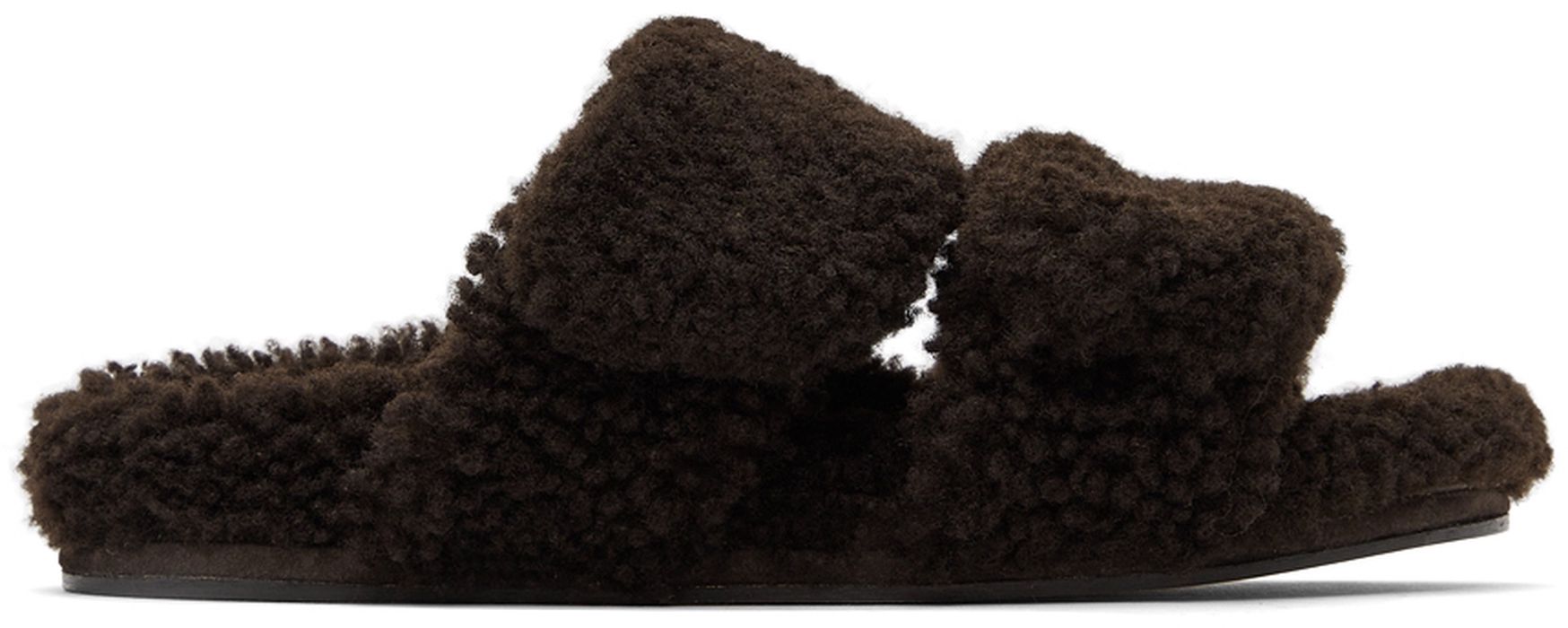 ---
#15: Saint Laurent Suede Tribute 05 Slide Sandals

---
#16: Brunello Cucinelli Beige Shearling Crossover Slide Sandals

---
#17: Valentino Garavani Off-White 03 Rose Edition Atelier Slide Sandals

---
#18: Jimmy Choo Black Marga Slide Sandals

---
#19: Valentino Garavani Pink Roman Stud Flat Slide Sandals

---
#20: Loro Piana Blue Sea-Slide Walk Sandals

---
What Are the Most Popular Designer Slides?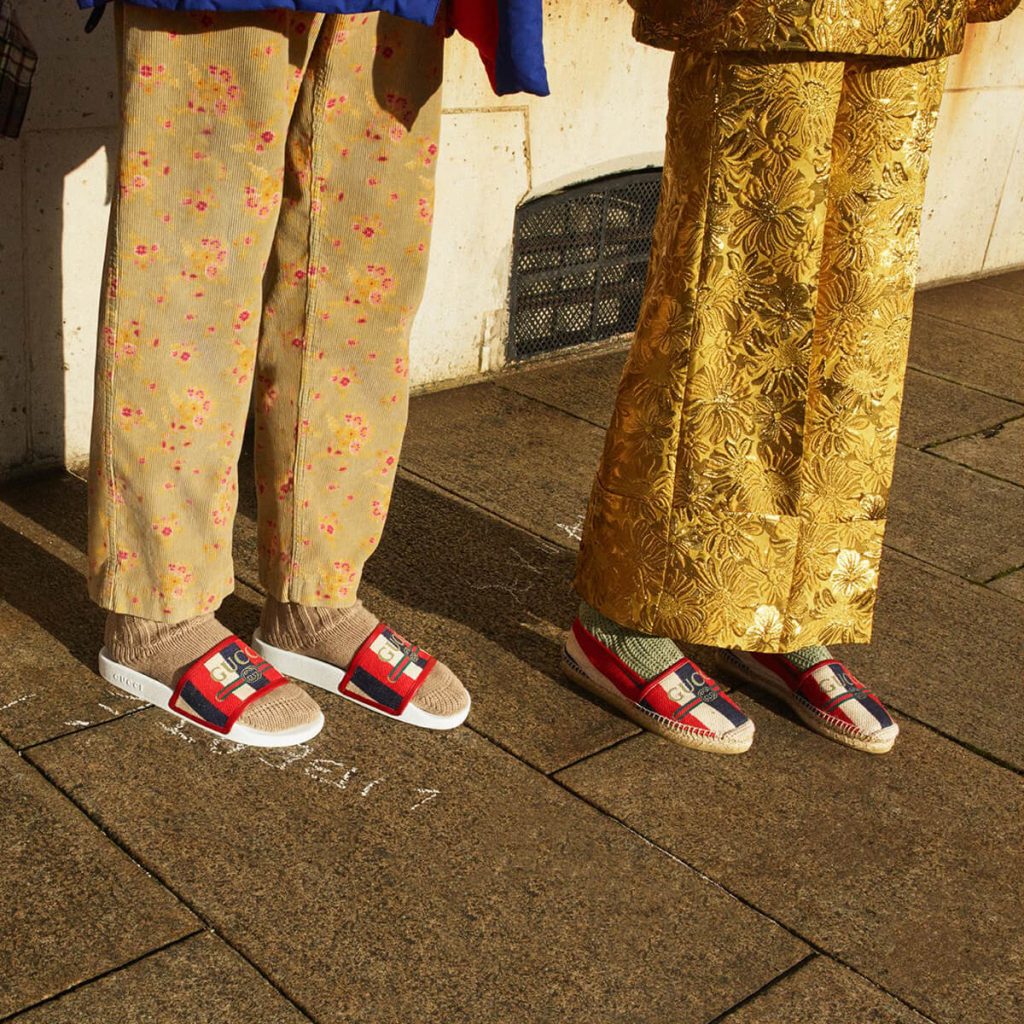 Whether it's a purse, T-shirt, or a simple skirt, the most popular designs are usually found in renowned fashion houses.
If you're only after the crème-de-la-crème of luxury slides, we recommend checking out Gucci, Balenciaga, Bottega Veneta, and Dior. 
Which Designer Slides Are Currently Trending?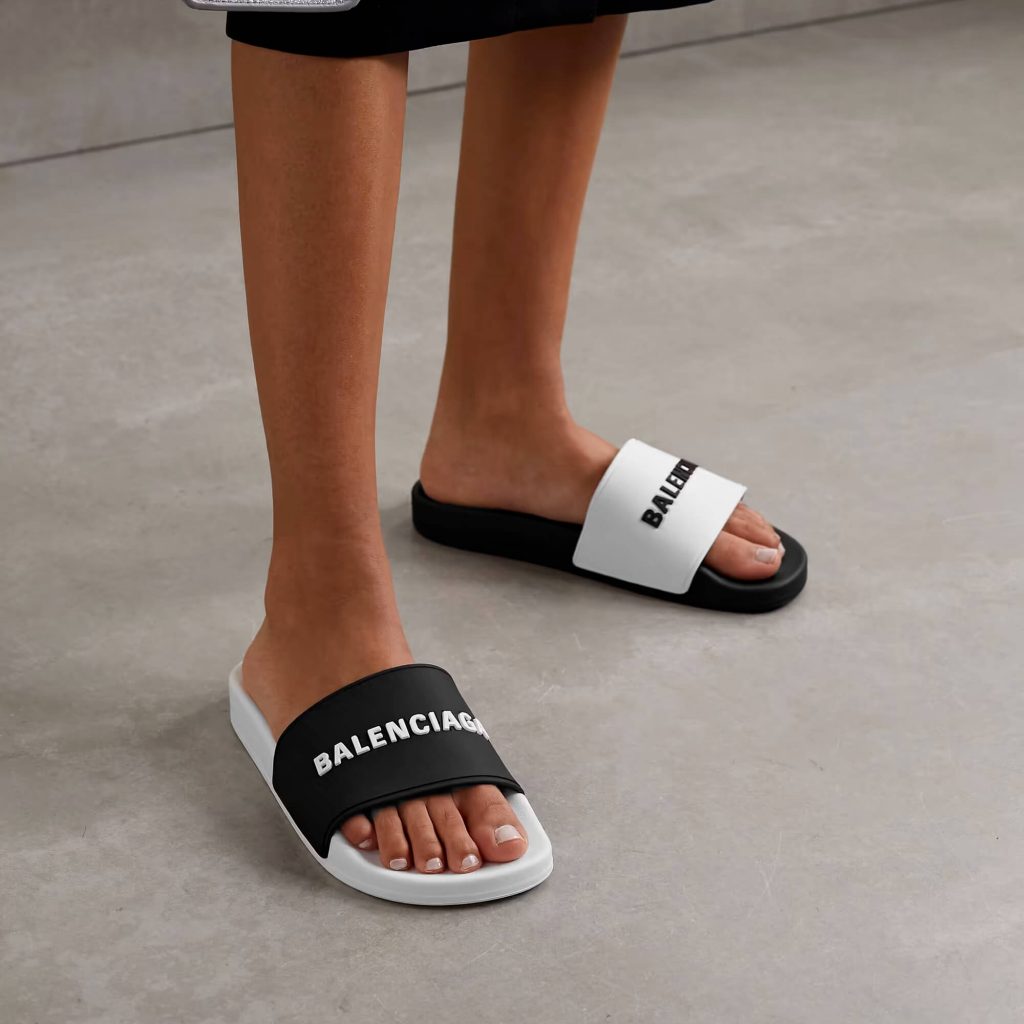 Los Angeles drip consists of the one-star brand: Gucci. Recognized for its dazzling selection of branded merchandise, it's the kind of label that's made to be shown off.
This luxury brand sells a wide collection of iconic slides, ranging from the Web Rubber Slide Sandal to the GG Canvas Slide Sandal.
If you're looking for something that lasts, we recommend opting for Gucci's OG designs, which typically feature their logos in full. 
What Are the Most Durable Designer Slides Made Of?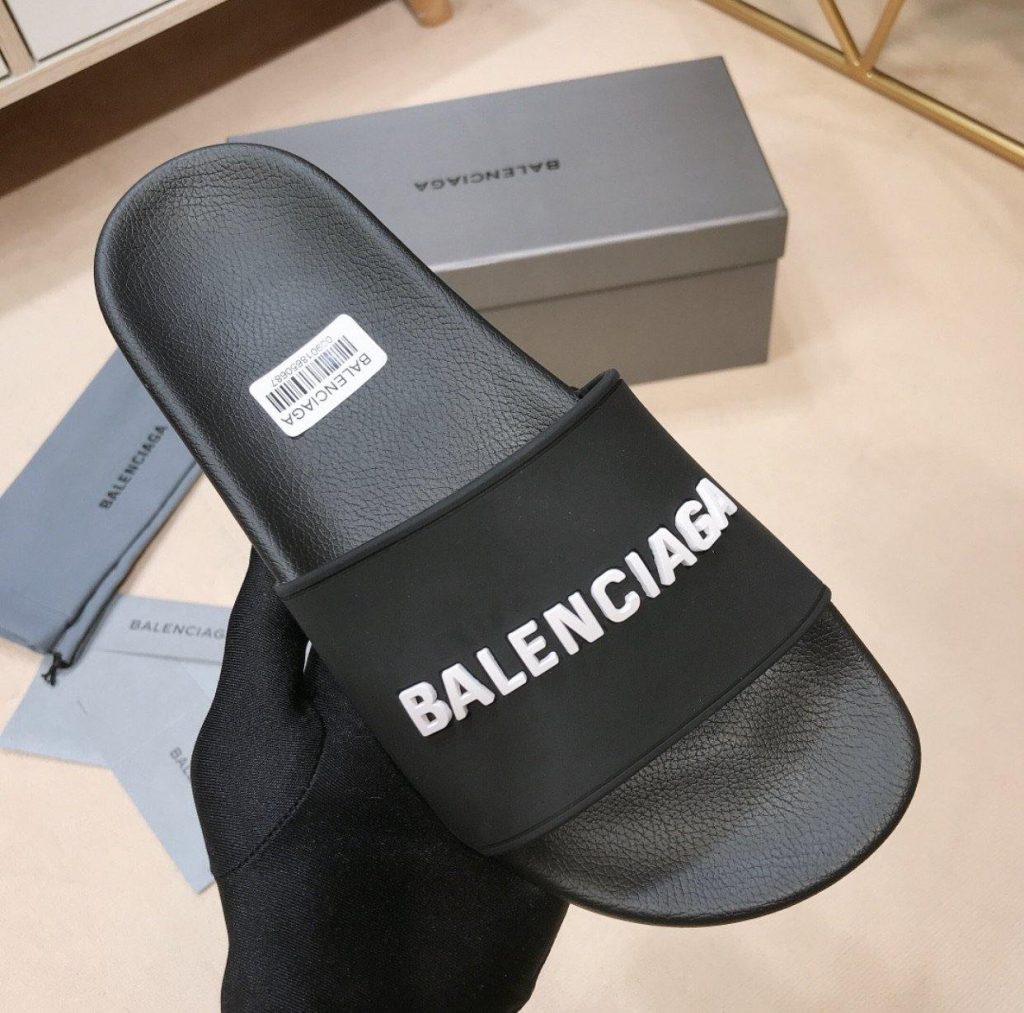 As previously mentioned, designer slides are typically made out of plastic, leather, and canvas. It's not uncommon for brands to utilize other materials, such as mink fur, wood, and esparto rope.
If you're curious about the fabric composition, we recommend taking a look at the product description of your chosen shoe. 
How to Clean Designer Slides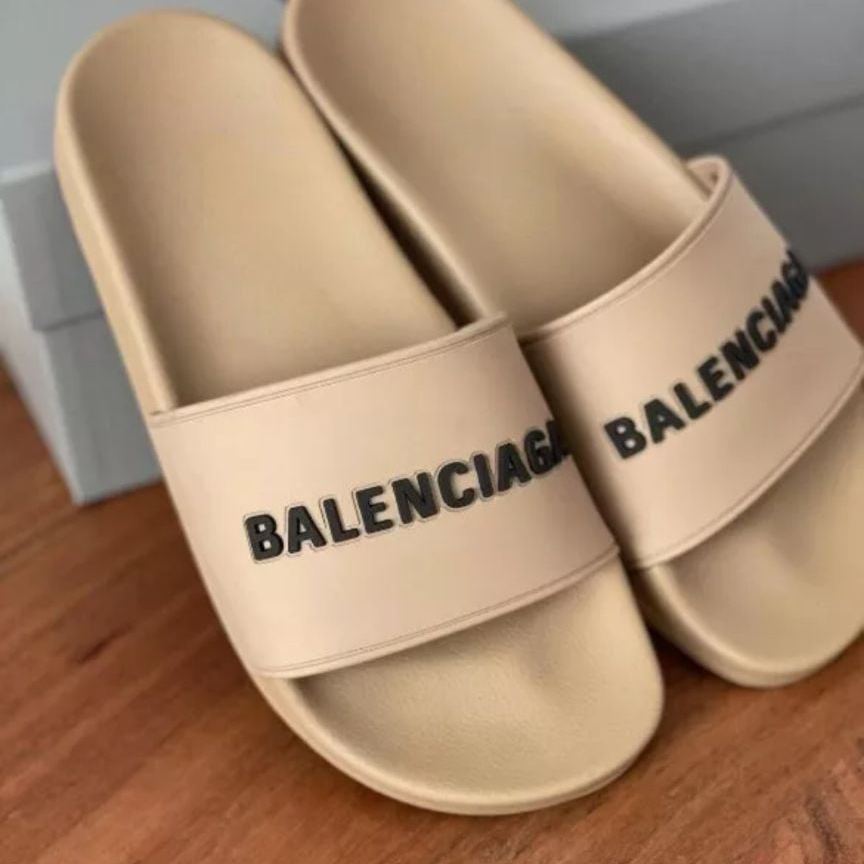 Like any type of shoe, designer slides must undergo routine care and maintenance. As the first step, we suggest removing any surface-level debris with a rag. Afterward, you can tackle stains and blemishes with a damp microfiber cloth.
Keep in mind that your slides should be stored in a dry and dark environment since excessive heat and sun will typically lead to increased wear and tear.
Can Designer Slides Be Unisex Or Gender-Neutral?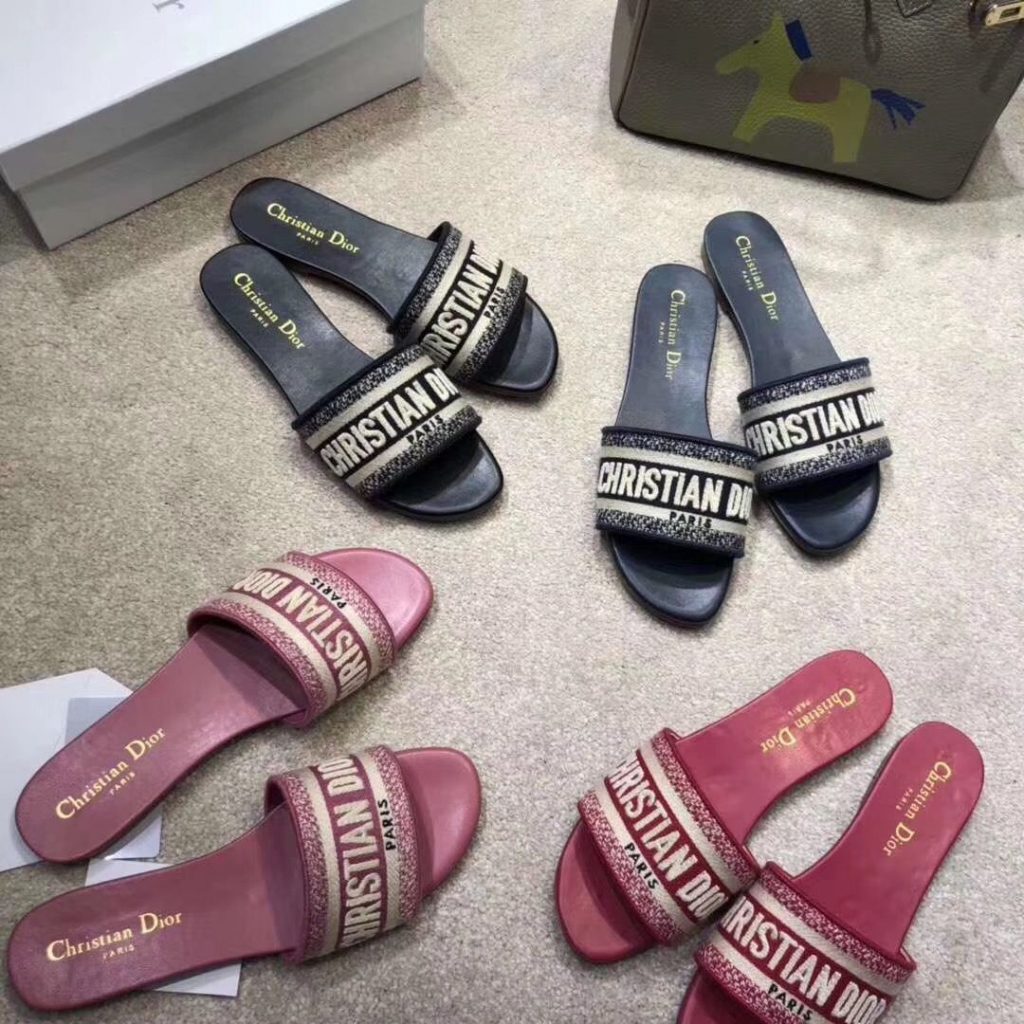 It's 2022—so you're free to wear whatever you want. Despite the common practice of gender-specific categories, you shouldn't feel limited and like you have to choose a particular design.
That said, you may run into some sizing issues since most brands offer different options for men and women. 
Are Designer Slides Worth It?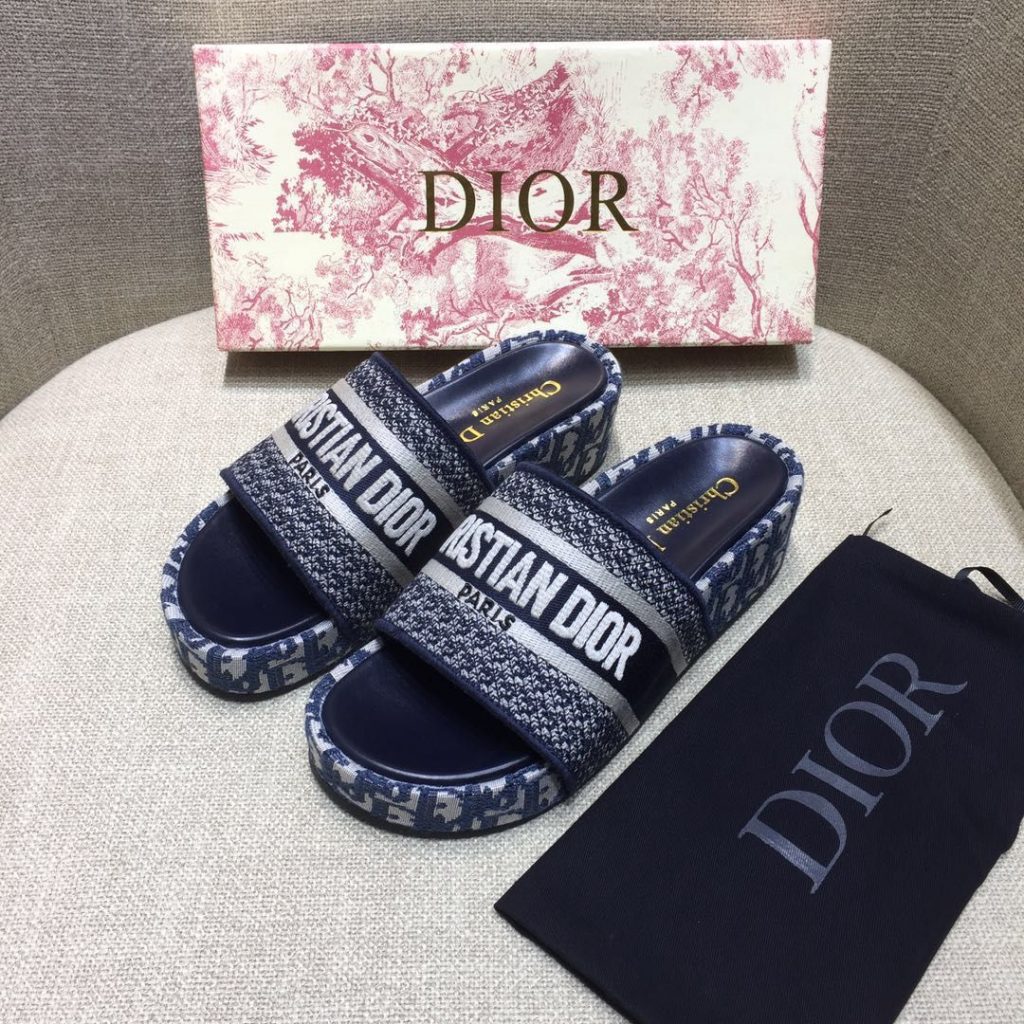 Spending $500 on a pair of designer slides is a hard pill to swallow. With thousands of affordable alternatives at your feet, why should you bother dropping hundreds of dollars on a pair of shoes?
For one, luxury goods exude a sense of braggadocio that other companies can never offer. Two, it's a notable investment, especially if you're looking to resell them in the future.
How to Style Designer Slides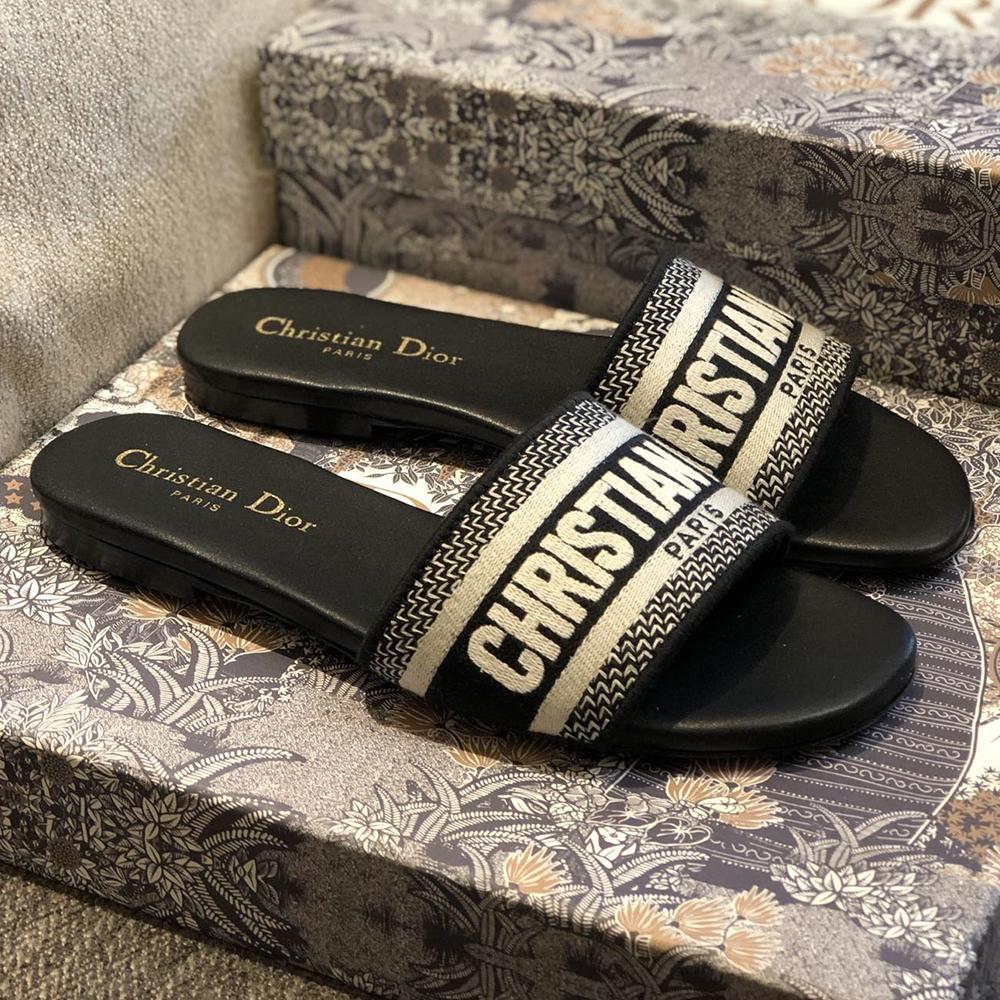 You can rely on your pair of designer slides to do all of the talking. But, that shouldn't be used as an excuse to skimp out on clothing. For those in need of fashion inspo, we'll show you a few ways to style your new sandals.
Bags and shoes are considered the 'guilty purchases' of many trendsetters. If you're going to spend hundreds of dollars to help grow your bag and shoe collections, you might as well make them match.
Case in point, these Chloé sandals pair beautifully with the woven handbag. Rustic in appearance, it's the perfect outfit to don if you love the boho aesthetic.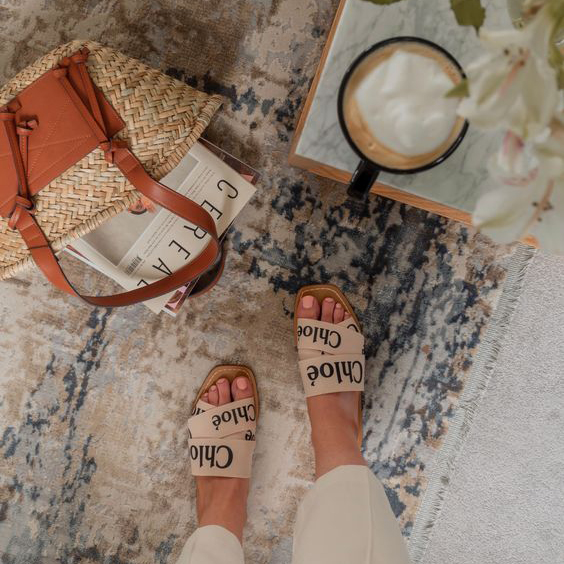 Y2K fashion is one of the hottest trends of the year. If the early 2000s is calling your name, we recommend donning a classic anklet. Best paired with Gucci slides, it's a simple way to add some sparkle to your outfit.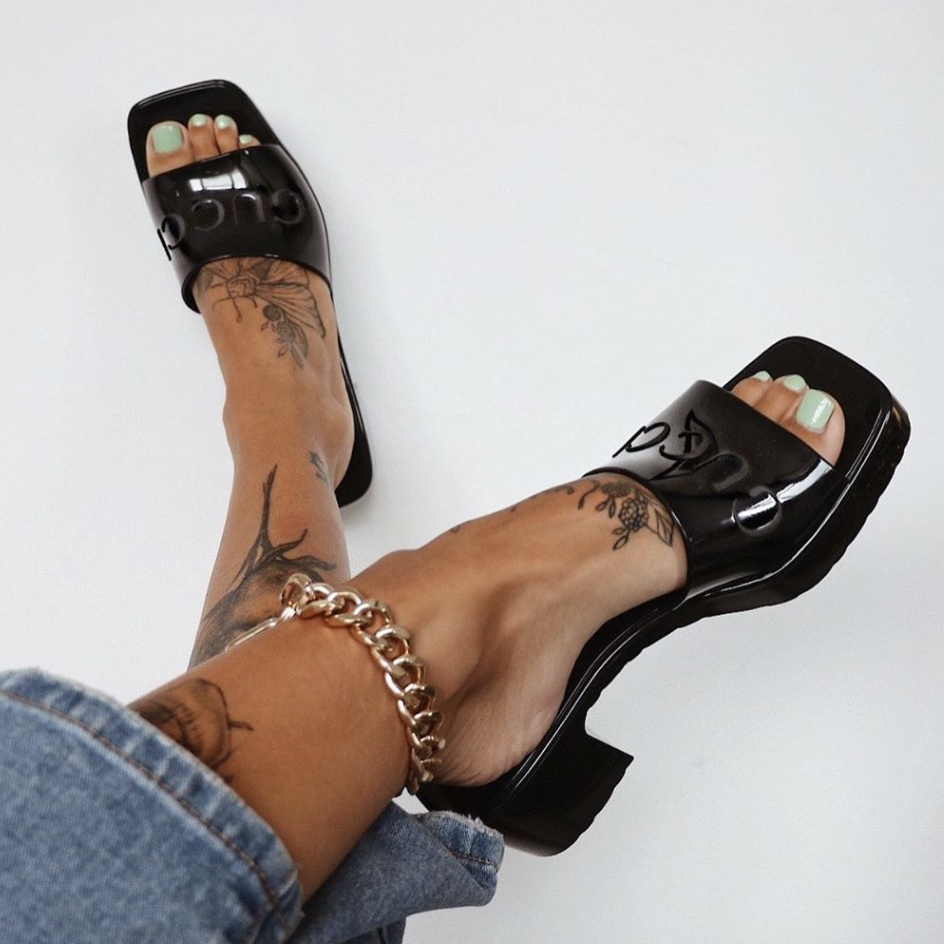 Givenchy sandals are already iconic on their own. If you want to step things up a notch, however, we suggest wearing a cool pair of pants. For instance, this stylish outfit consists of designer slides with a ruffled pair of white trousers.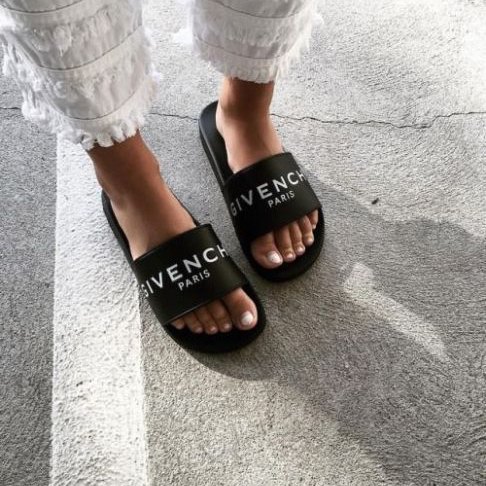 ---
Looking for more designer sandals? We've got you covered:
Get Access to Exclusive Deals
Subscribe for free to get exclusive deals in your inbox. 100% privacy