20 Best Designer Sweatsuits
Now that athleisure is more commonly associated with wealth and opulence than it is with actual athleticism, expensive sweatsuits have become a status symbol.
They're no longer the uniforms of b-boys and athletes. These days, even models are gracing the runways looking like they're about to cut weight for a wrestling tournament.
If you're looking to add some cozy pieces to your wardrobe then you're in luck. I've put together a list of the top designer sweatsuits on the market. Comb through my picks to see which ones are worth breaking a sweat in.
Finding The Best Designer Sweatsuits
If you're trying to find the best designer sweatsuits then you should answer these questions:
How much are you willing to spend on a sweatsuit?
Which brands have the designs that capture your eye?
What material do you want to wear?
Are you wearing the sweatsuit for style or for function?
How accessible are the sweatsuits for you to acquire?
The 20 Best Designer Sweatsuits
Now, let's check out my picks for the best of the best when it comes to sweatsuits. I've included these pieces based on the following factors: color, design, feel, fabric, price, and uniqueness.
#1: Dolce & Gabbana DG-tape sweatshirt - Black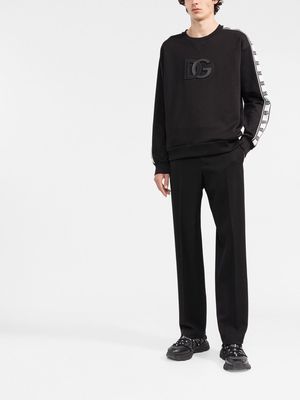 ---
#2: Men's Harrison Hoodie Sweatshirt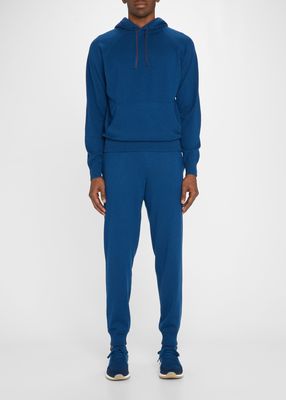 ---
#3: Alexander McQueen Black & White Graffiti Sweatshirt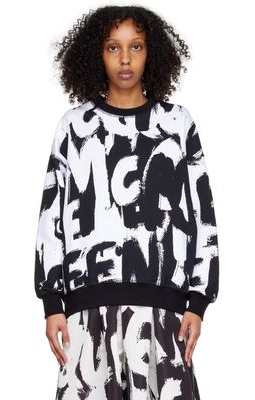 ---
#4: Givenchy Black Oversized Metallic Detail Sweatshirt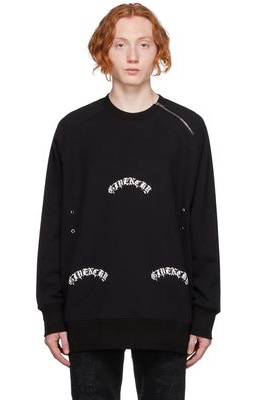 ---
#5: Men's Fleece Graphic-Sleeve Sweatshirt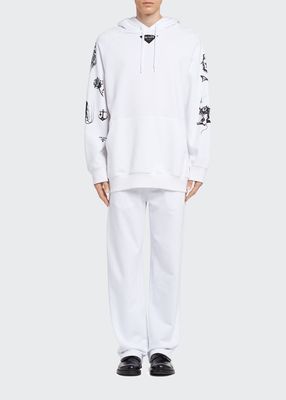 ---
#6: Thom Browne 4-Bar Crewneck Sweatshirt in Light Pink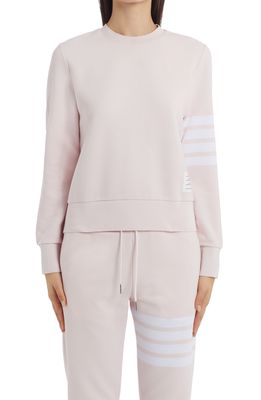 ---
#7: Men's Tie-Dye Logo Sweatshirt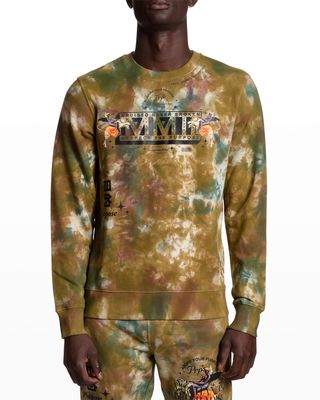 ---
#8: Marine Serre patchwork-print sweatshirt - Black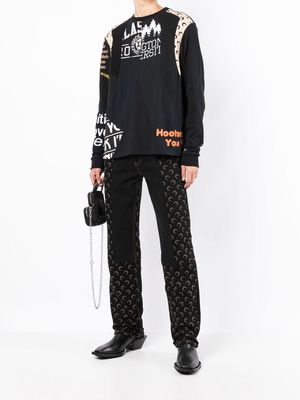 ---
#9: Balenciaga Campaign Embroidered Cotton Sweatshirt in Black/White W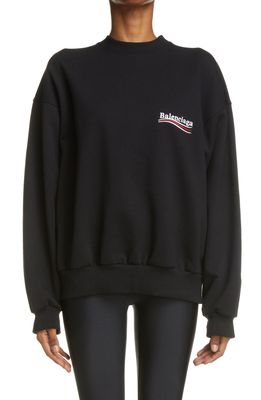 ---
#10: AMIRI Orange Cotton Sweatshirt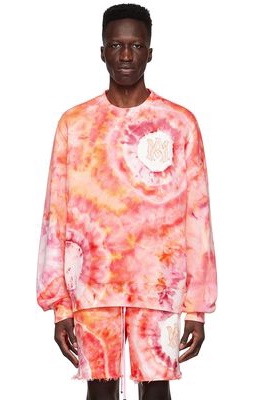 ---
#11: Men's MA-Logo Tie Dye Sweatpants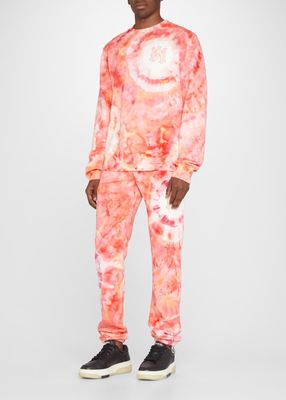 ---
#12: Cotton-Silk Sweatpants w/ Monili Trim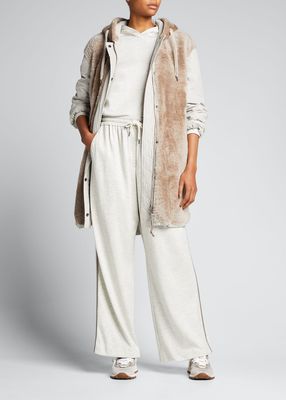 ---
#13: Preslee Sweatpants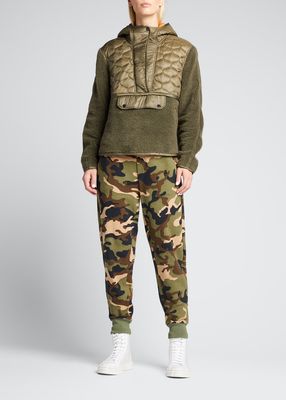 ---
#14: Organic Cotton Drawstring Sweatpants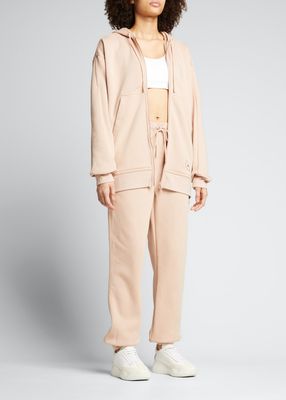 ---
#15: Men's Solid Sweatpants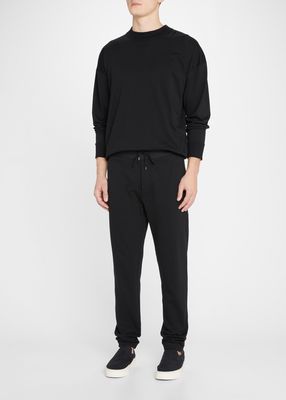 ---
#16: Auden Cable-Knit Sweatpants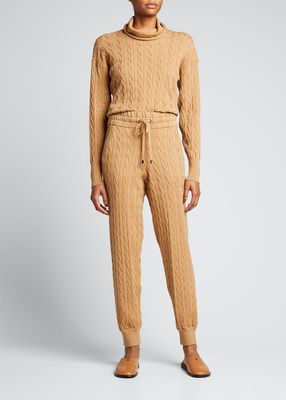 ---
#17: Zoey Straight-Leg Sweatpants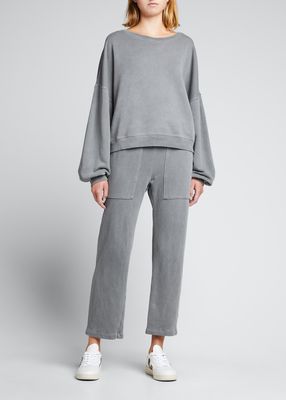 ---
#18: Men's Bandana Intarsia Knit Sweatpants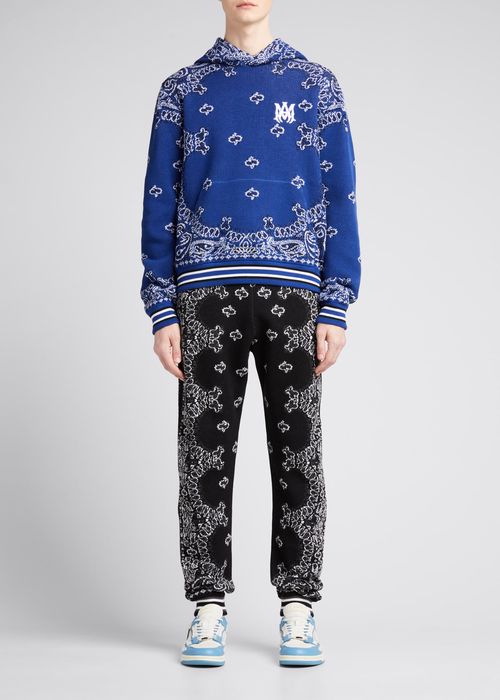 ---
#19: Men's Solid Velour Sweatpants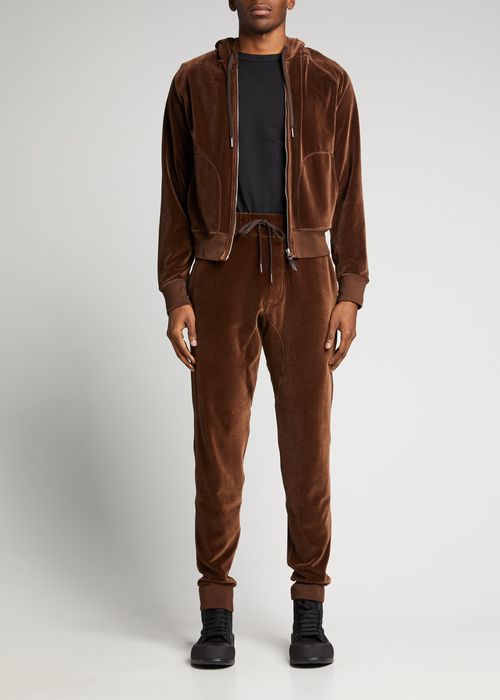 ---
#20: Men's Cotton-Cashmere Tonal Sweatpants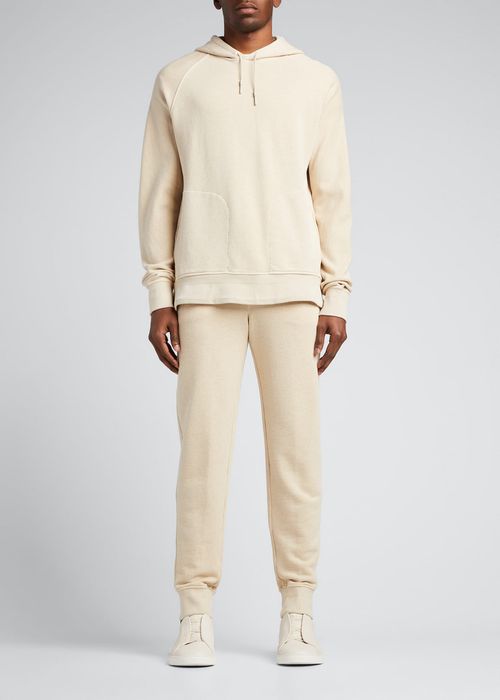 ---
What Are The Most Popular Designer Sweatsuits?
Here are some of the best and most popular sweatsuits right now:
The Polartec® X Roots Journey sweatsuit
The Les Tien Cotton-Fleece sweatsuit
The Ganni Software Wave Isoli Colour-Block sweatsuit
Keep this in mind: I didn't include a few more obvious picks from titans like Nike or Adidas because those are always popular choices.
Which Designer Sweatsuits Are Currently Trending?
Just cause an article of clothing is popular doesn't mean it's trending, and vice versa. For some sweatsuits with a trendier edge, check these designer options out:
The Stussy Dyed Venus sweatsuit
The Le Tien Heavyweight sweatsuit
The Bottega Veneta Track 04 sweatsuit
What Types of Designer Sweatsuits Can You Get?
You can get sweatsuits that are very athletically minded, some that are designed for you to spend time on the couch, and everything in–between.
There are also tons of options when it comes to designs—from plain to tie-dye and more.
What Sizes Do Designer Sweatsuits Come In?
Thankfully, you can find sweatsuits of all varieties in nearly every size. That's not to say that every sweatsuit comes in every size, but there are sweatsuits that are designed for plus-sized people.
How To Wash Designer Sweatsuits
Considering that designer sweatsuits are usually purchased for their comfort, you're going to want to maintain their quality as much as humanly possible.
As such, you should only wash them in cold water and let them air dry. High temperatures in either the washing or drying machine can negatively affect your clothes, especially more expensive sweatsuits.
Why Are Designer Sweatsuits So Expensive?
Designer sweatsuits are more expensive than other sweatsuits for a few reasons. First of all, more time and effort are put into their manufacturing process.
Second, the label may use more sustainable practices—which increases the amount of money designers have to invest in them.
Can Designer Sweatsuits Be Unisex Or Gender-Neutral?
Sweatsuits are made for comfort and mobility, so they usually come as unisex.
Of course, there are some options that cater to one gender more than the other, but you shouldn't have a problem finding gender-neutral sweatsuits.
Are Designer Sweatsuits Worth It?
Most sweatsuits are comfortable beyond belief and carry the brand's lineage with them.
So, if either of those factors appeals to you, then you'll most likely find that designer sweatsuits are worth the money.
How To Style Designer Sweatsuits
The nice thing about styling designer sweatsuits is that they practically style themselves. They're full-body pieces, after all, so you don't have to worry about matching the shirt and pants.
The only thing you should consider is either going shoeless, like the model above or wearing a pair of white sneakers like Nike Air Force 1s to complement the cozy aesthetic.
---
Looking to stay up to date on all things designer? We've got you covered:
20 Best Designer Hoodies for Men
Get Access to Exclusive Deals
Subscribe for free to get exclusive deals in your inbox. 100% privacy