18 Best Designer Wallets
You hazard a guess that the guest is impressed with your restaurant of choice. Michelin star joints aren't bad, especially if there's live music playing. After finishing an exquisite five-course meal, the tuxedo-clad waiter discreetly slips you the bill. 
As if to say "don't worry, I'll cover this," you withdraw a clean-cut Louis Vuitton bifold wallet from your blazer. Designer wallets have the power to impress, so the wide-eyed reactions of your date and the waiter are not surprising. 
From Givenchy to Hermes, there are hundreds of exquisitely made money-holders on the market.
It's only natural that haute couture seems to prefer bi-folds, considering its clientele of six-figure fat cats. To spend cash, you have to own it—and that requires possessing one or two designer wallets. 
Whether it's coins, cash, or a crisp Mastercard black card, here are 18 of the best designer wallets that are sure to hold your hard-earned savings. 
Finding The Best Designer Wallets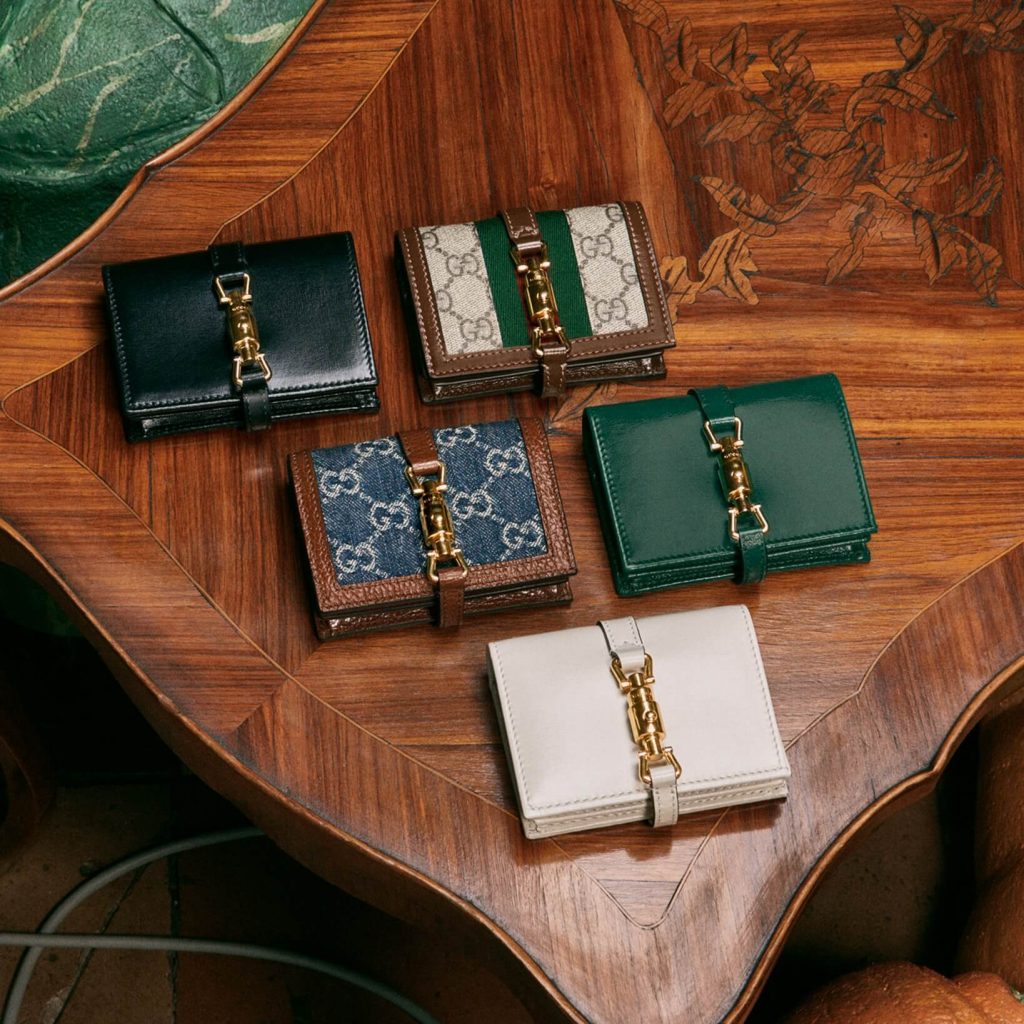 Designer wallets outclass any $5 bifold. They're imbued with a sense of sophistication and class, which is partially thanks to their signature branding.
In most cases, companies like Givenchy, Bottega Veneta, and Gucci favor monogram prints and logo emblems to guarantee recognizability. 
Aside from aesthetics, wallets should also be functional. A sturdy bi-fold should provide plenty of space for loose change, cash, and cards. 
Of course, the design you choose will depend on your personal preferences. Some customers prefer small and compact storage units to ensure zero bulk. For others, a large wallet will do just fine and comfortably hold their dozens of loyalty cards.
The 18 Best Designer Wallets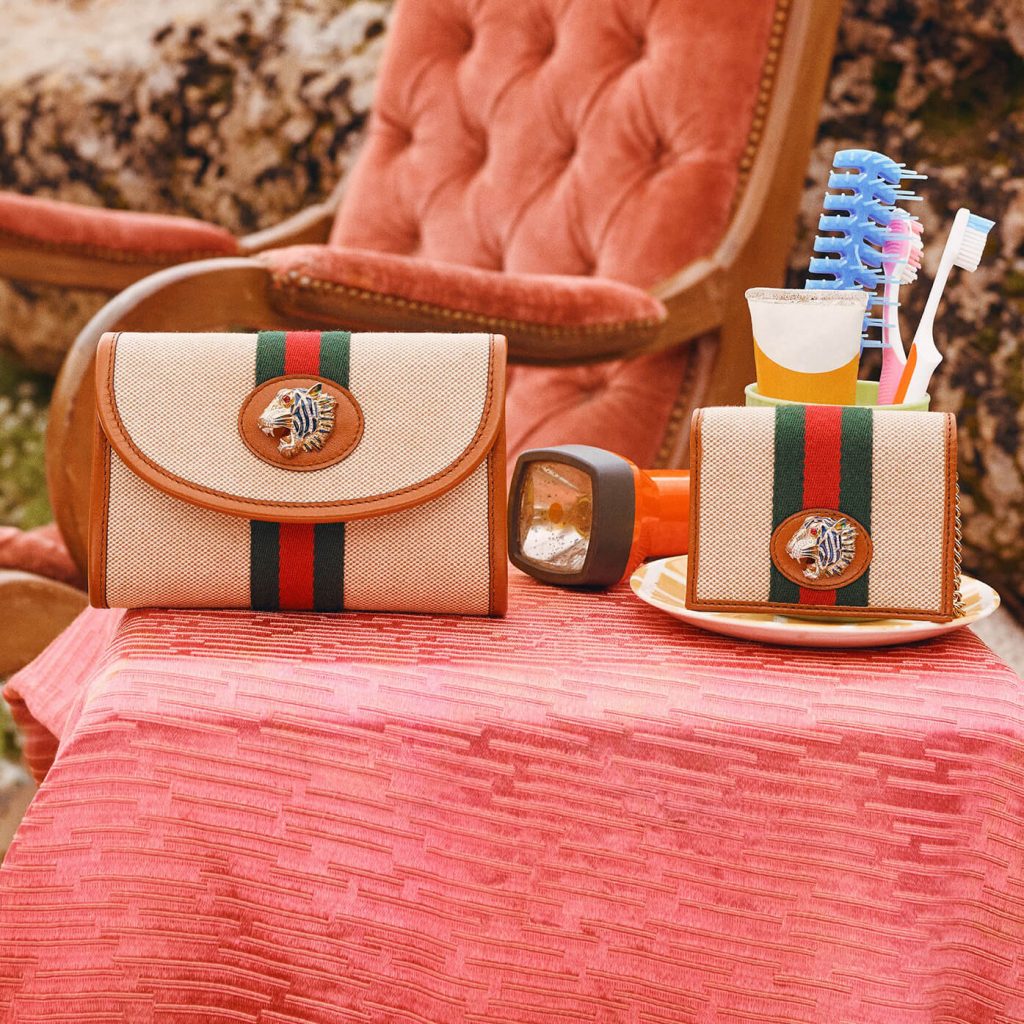 The haute couture rabbit hole goes like this: you invest in a $2,000 outfit, but now you need a bag to match. After purchasing a $1,000 purse, it seems counterintuitive to not buy a wallet to go with it.
The string of excuses will keep piling up until you reach the accessory territory, but we're not here to discuss keyrings and luxury Airpod holders. Thankfully, wallets are one of the few luxury goods that needn't be justified. 
Whether it's purchased as a thoughtful gift or as part of a spontaneous 2:00 am shopping spree, a luxury bi-fold can signify an important milestone.
You (or they) have finally climbed up the ranks and can afford something a bit frou-frou. Without further ado, we'll highlight some of the best designer wallets for trendsetters to consider. 
#1: Yves Saint Laurent Pre-Owned logo patch snakeskin-effect wallet - Silver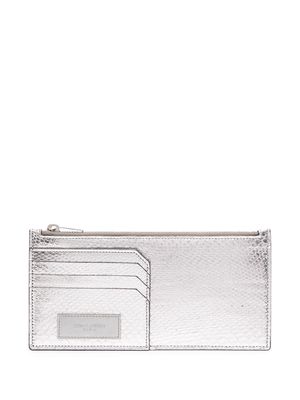 ---
#2: Chloe Long Calfskin Leather Flap Wallet in Black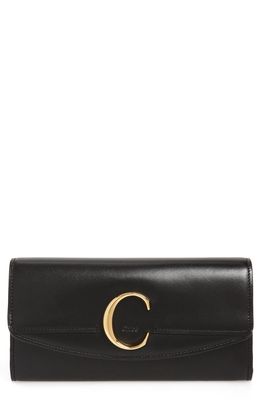 ---
#3: Givenchy Signature Bifold Wallet in 001-Black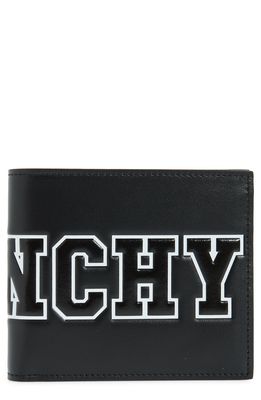 ---
#4: Versace Black Medusa Wallet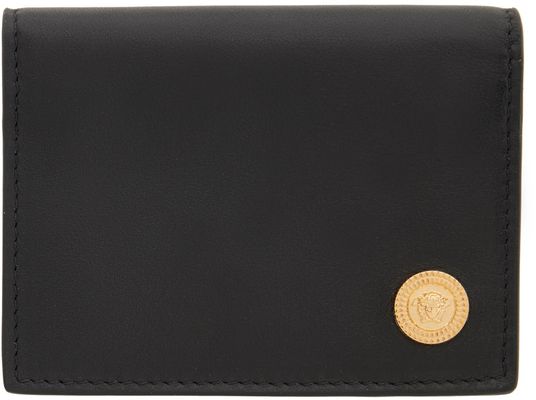 ---
#5: Balenciaga Silver Croc Mini Hourglass Wallet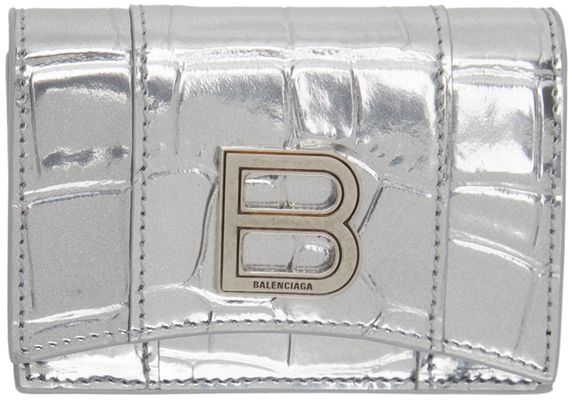 ---
#6: Burberry Pre-Owned two-tone continental wallet - Red
---
#7: Salvatore Ferragamo Gancio Clip Leather French Wallet in Melagrana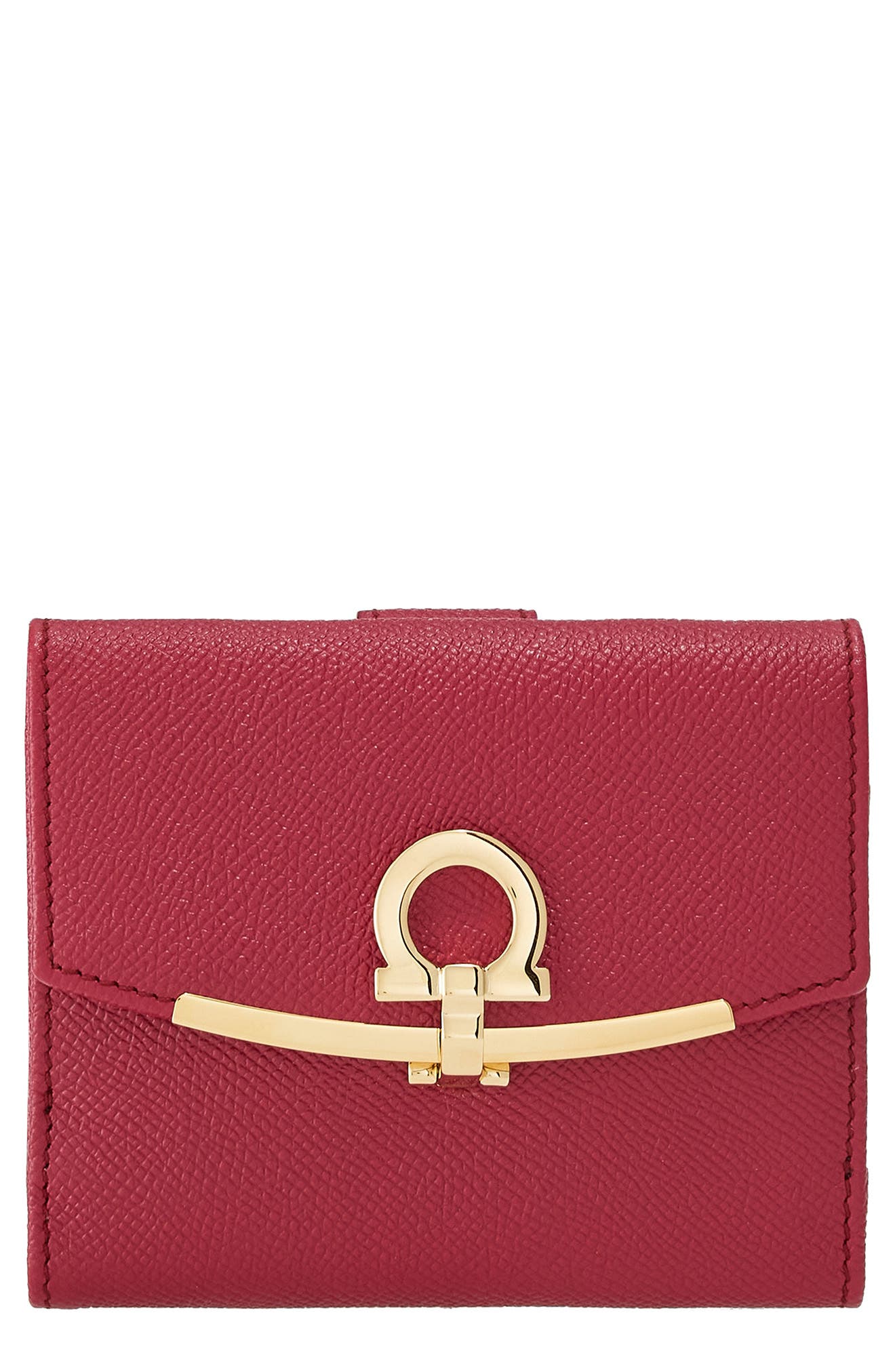 ---
#8: Louis Vuitton 2004 pre-owned Sarah continental wallet - Brown
---
#9: Versace Medusa-motif leather wallet - Blue
---
#10: Stella McCartney snakeskin-effect compact wallet - Neutrals
---
#11: Bottega Veneta Oversize Intrecciato Leather Bifold Wallet in Black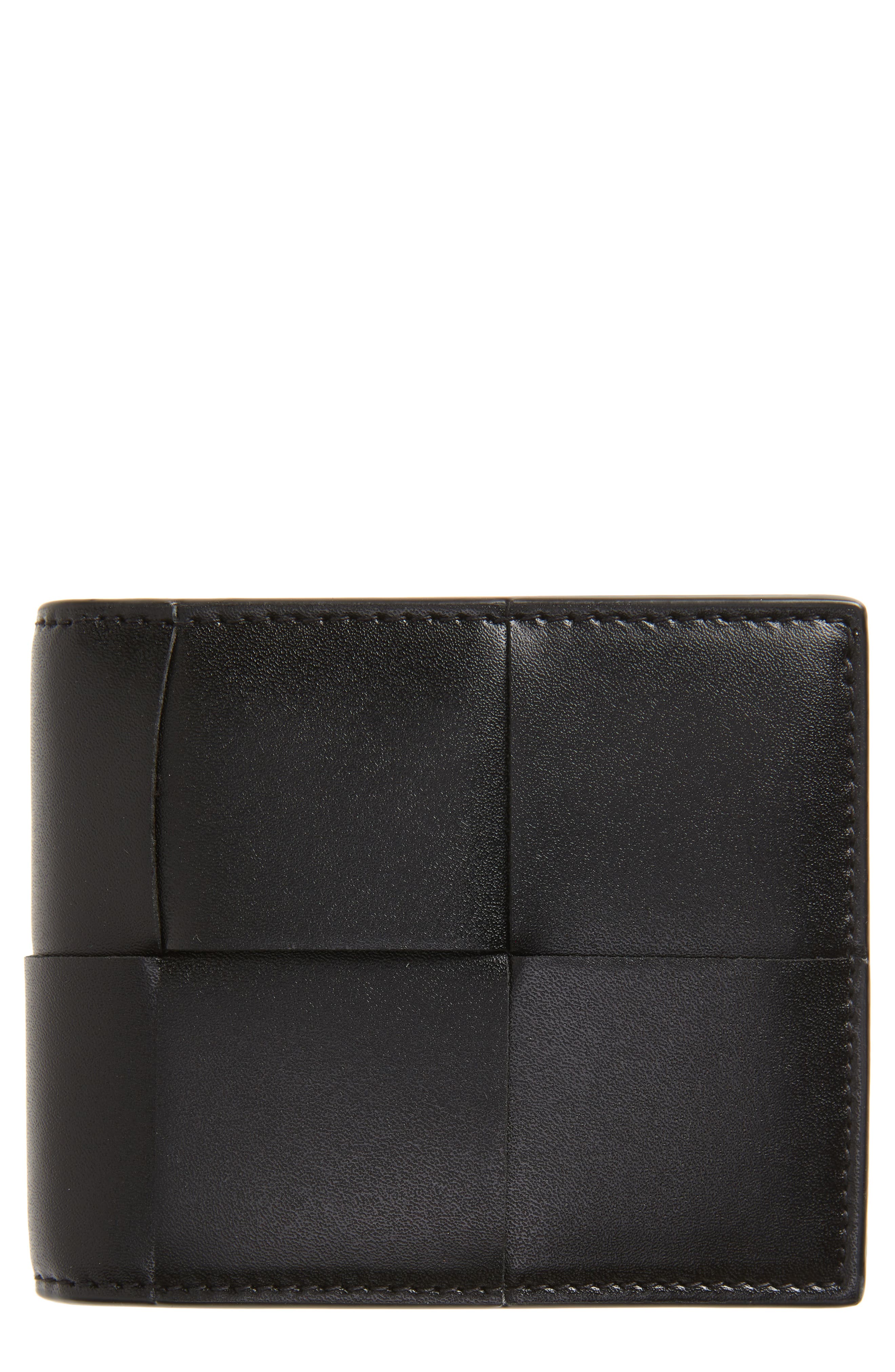 ---
#12: Gucci Beige & Brown Jackie 1961 Flap Wallet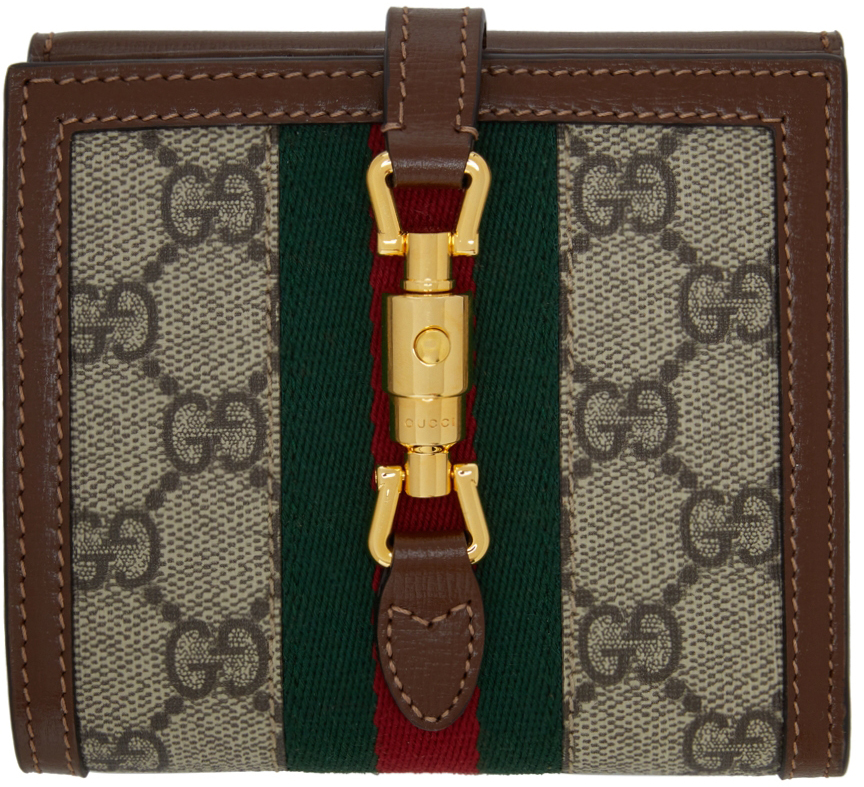 ---
#13: Michael Michael Kors Adele smartphone wallet - Brown
---
#14: LOEWE engraved logo compact wallet - Green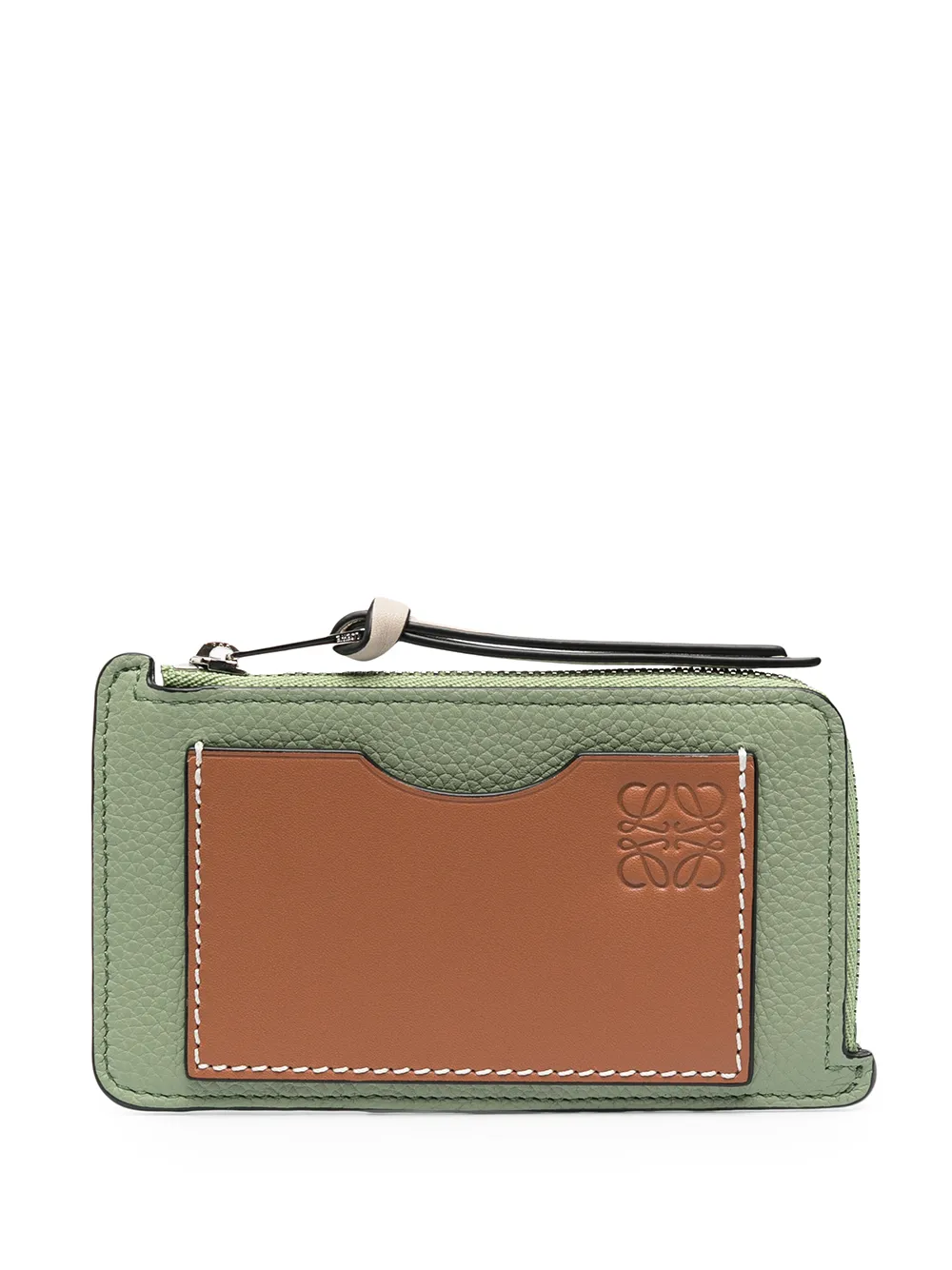 ---
#15: Calvin Klein logo-print trifold wallet - Black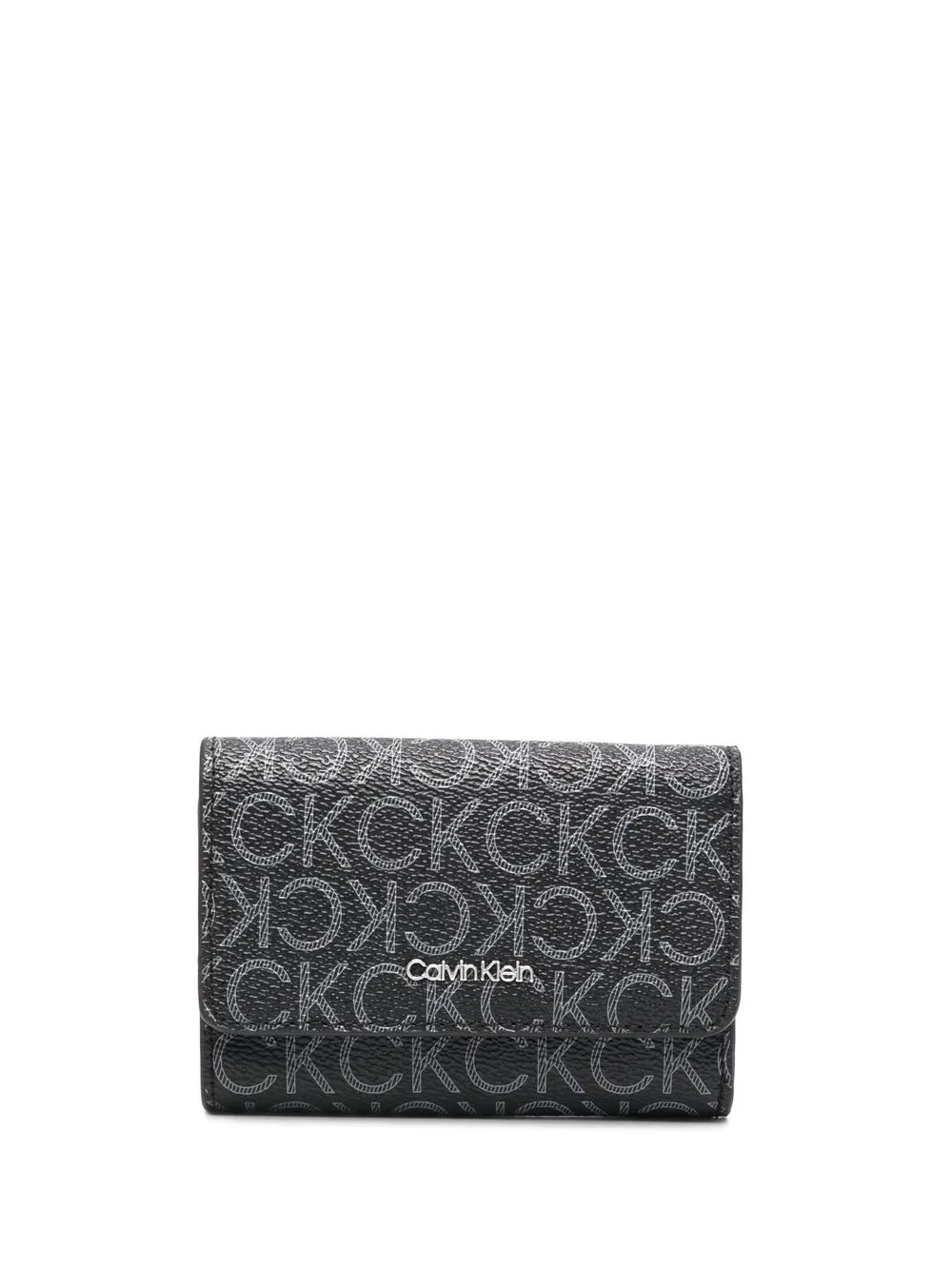 ---
#16: Fendi Logo Calfskin Leather Wallet on a Chain in Maya/Nero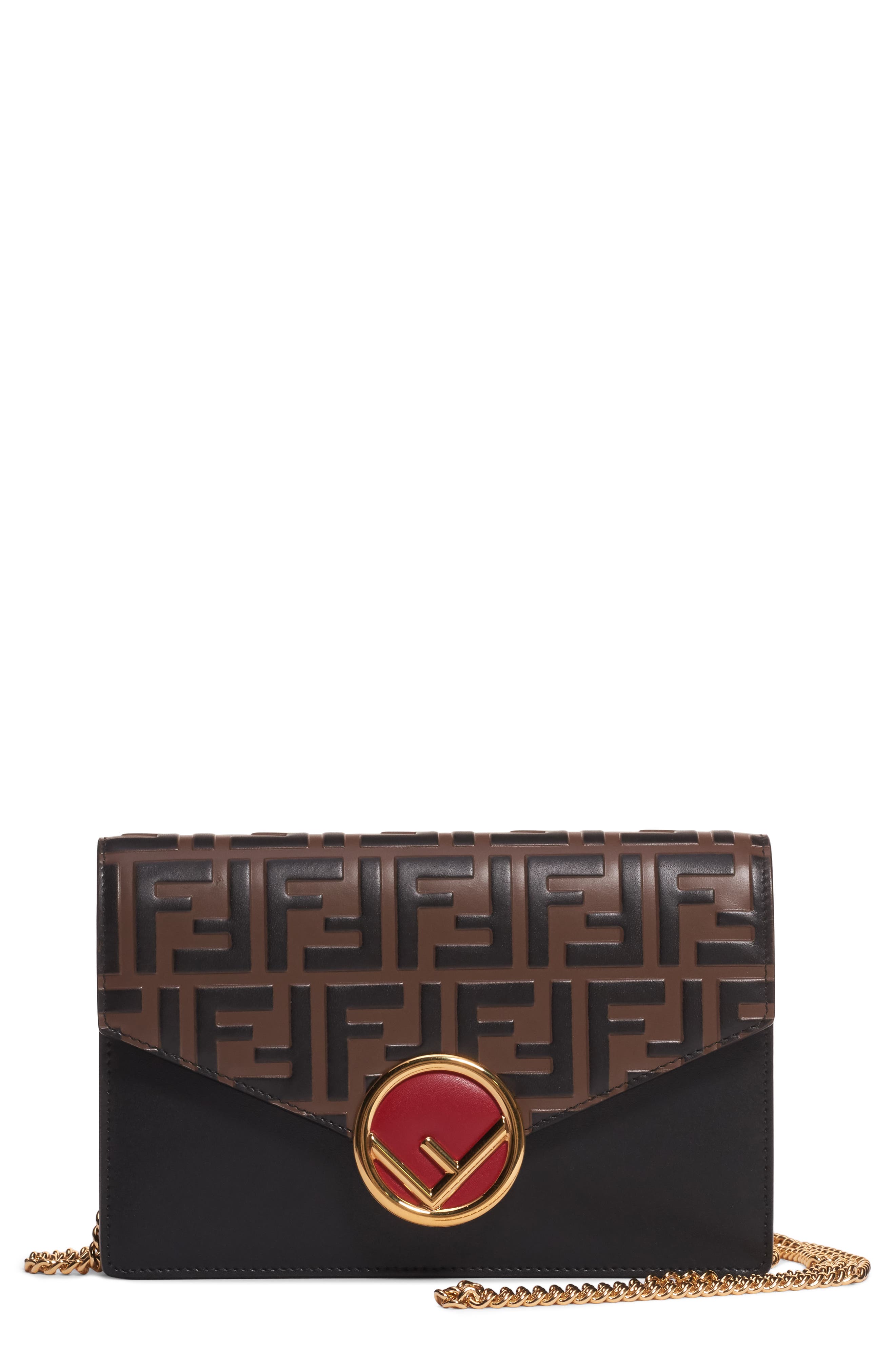 ---
#17: COMME DES GARCONS WALLET Comme des Garcons Super Fluo Wallet in Blue
---
#18: Prada logo-plaque small wallet - Brown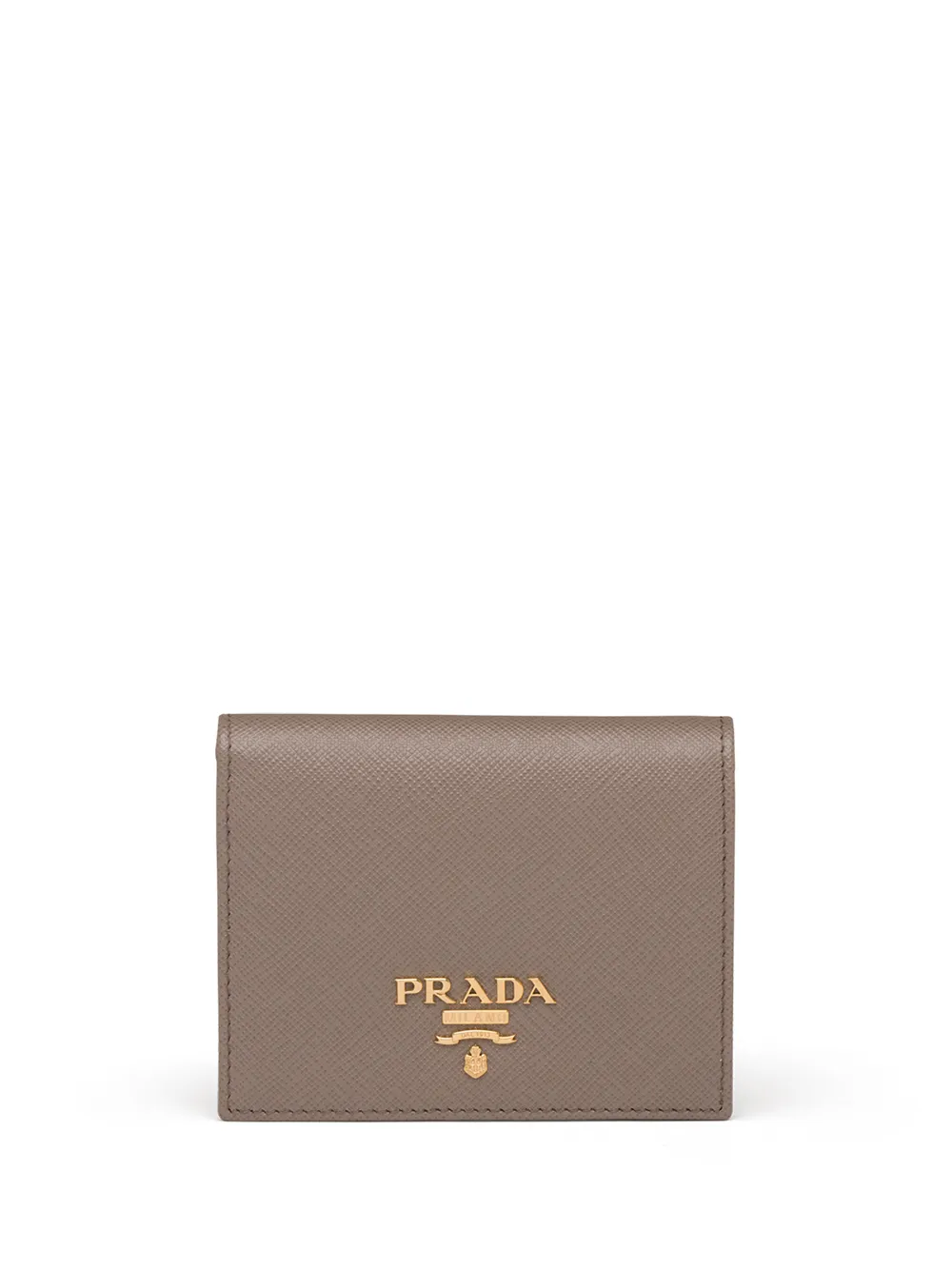 ---
What Are The Most Popular Designer Wallets?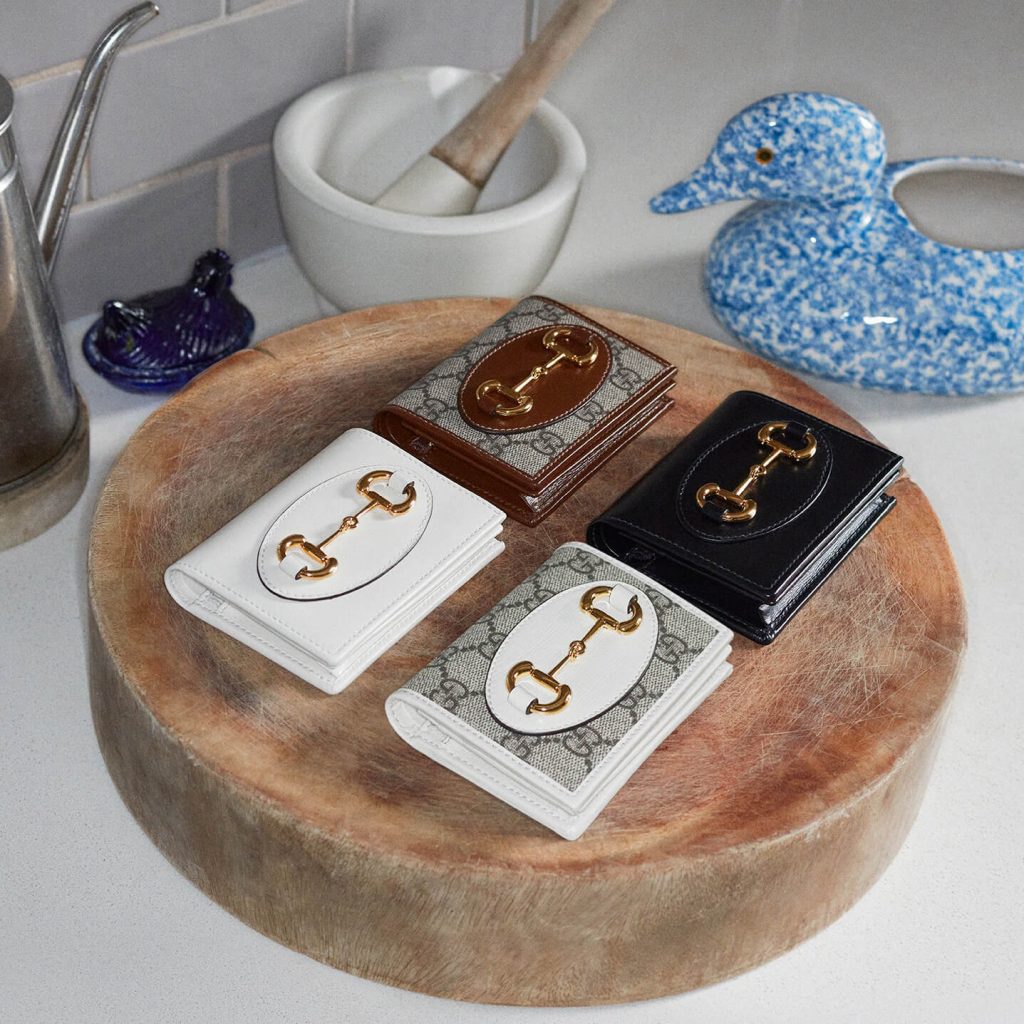 So, you want to buy the most popular designer wallet on the market? We don't mean to burst your bubble, but there are hundreds of iconic bi-folds to choose from.
It's an overwhelming list to sift through, which is why we'll provide a condensed summary of four of the best luxury wallets for customers to consider.
Louis Vuitton: Speckled in LV's iconic monogram print, it's the kind of design that can be spotted from miles away.
Gucci: From the Ophidia GG Card Case to the petite GG Marmont, this designer brand offers a glimmering selection of wallets to choose from.
Yves Saint Laurent: We're specifically talking about the Monogram Quilted-Textured Leather Wallet. Complete with the YSL emblem on the front, it's truly a prime example of sophisticated fashion done right.
Bottega Veneta: This luxury brand is best known for its plush, criss-cross textile. Fortunately, its wallet selection features this iconic design.
Why Are Designer Wallets So Expensive?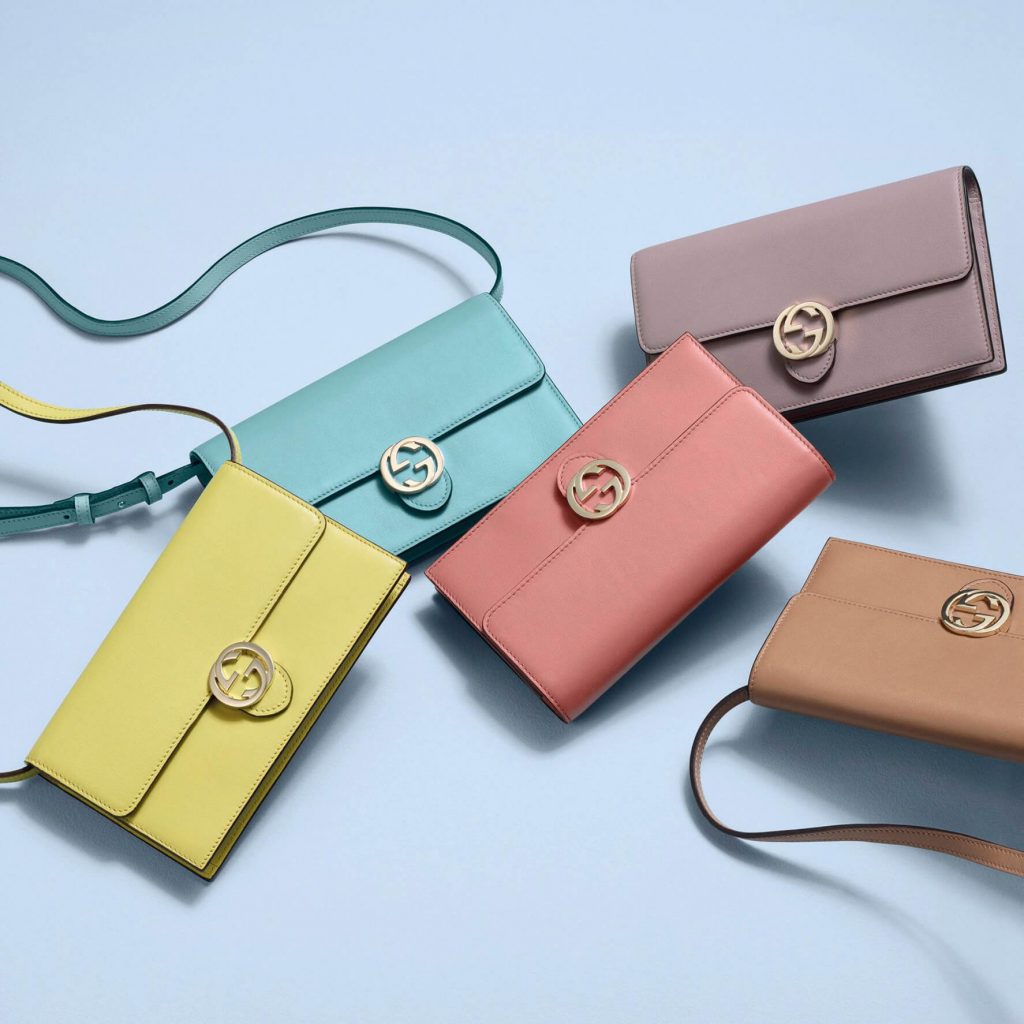 Contrary to popular belief, designer goods are usually constructed with regular materials. This usually includes a mix of calf leather, jacquard, and printed canvas. 
Of course, there are some bi-folds that are made with rare textiles like crocodile skin and mink fur. With a fabric selection so ordinary, it's normal to ask, "why are designer wallets so expensive?"
Part of the expense is due to the brand name itself. You're partially paying for the braggadocio that comes with every extravagant purchase.
Investing in a $500+ wallet automatically labels you as a first-class customer, which to some, is a highly valuable thing. 
How Many Folds Do The Best Designer Wallets Have?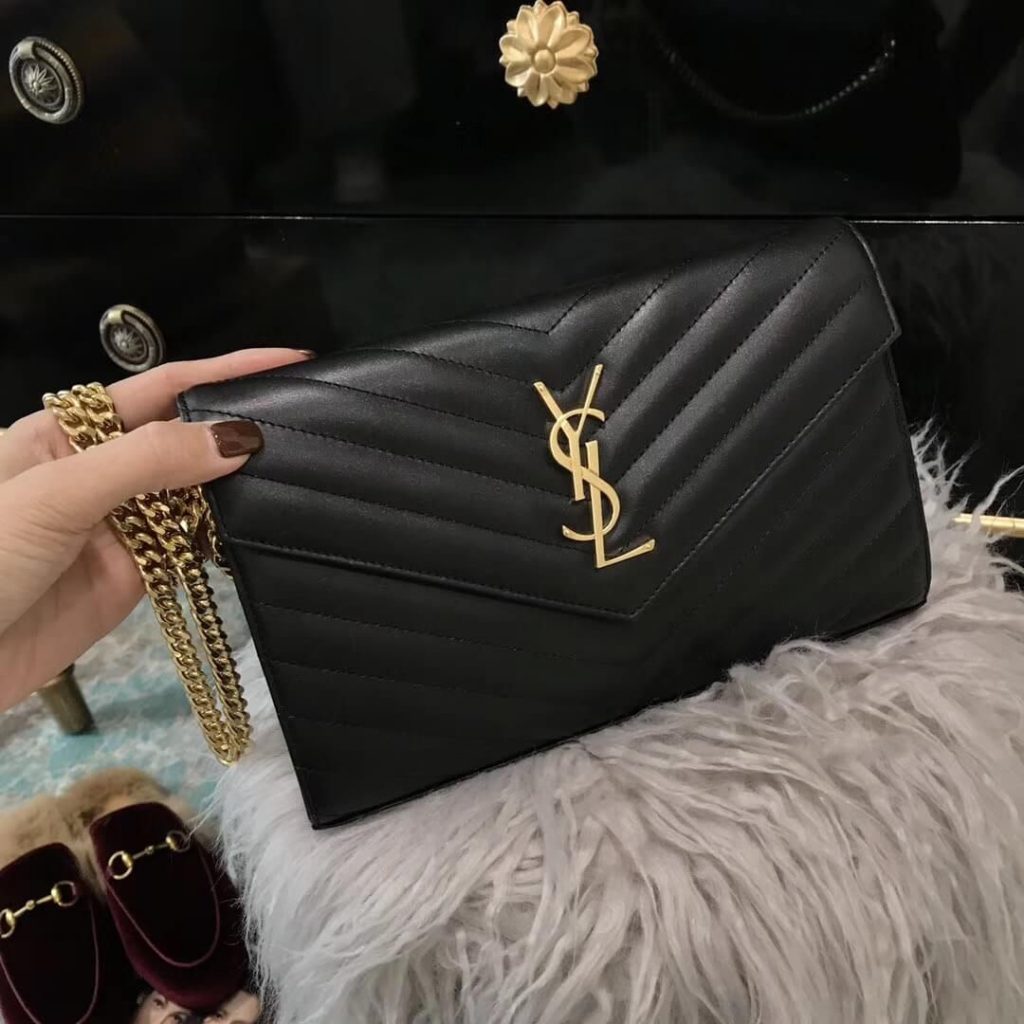 It really depends on the brand and the design you choose. Some designer wallets have three to four folds, while some offer only two.
It's worth noting that a few bi-folds only accommodate cards and not loose change. Ultimately, customers should double-check the product description before purchasing a wallet. 
Are Designer Wallets Worth It?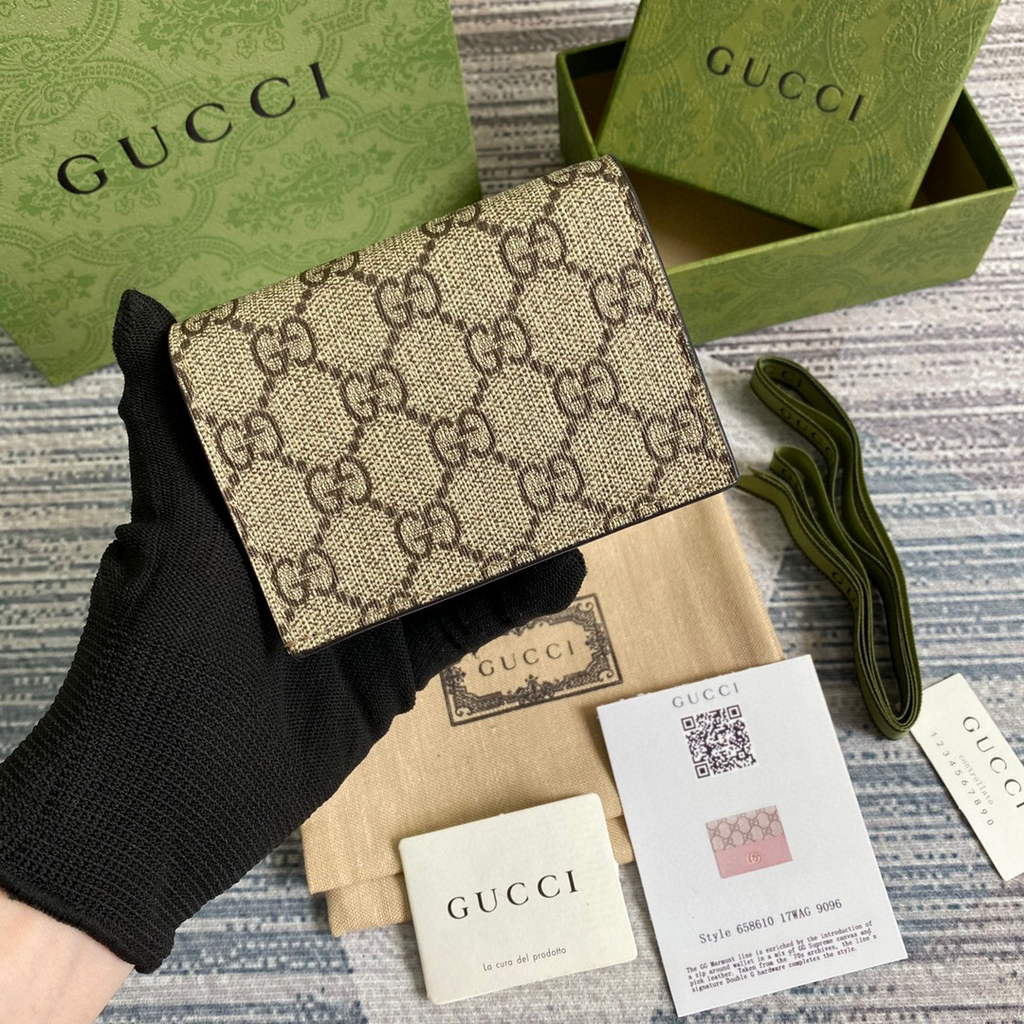 Compared to carry-ons, wallets are not typically bought as collectible items. It's a hassle to switch between designs, given the number of cards and loose change you own.
With that in mind, trendsetters usually invest in just one. Due to its durable construction and the blend of quality fabrics, you can rest assured that your wallet will last for years to come. 
---
Looking to stay up to date on all things designer? We've got you covered:
Get Access to Exclusive Deals
Subscribe for free to get exclusive deals in your inbox. 100% privacy