12 Best Fendi Swimsuits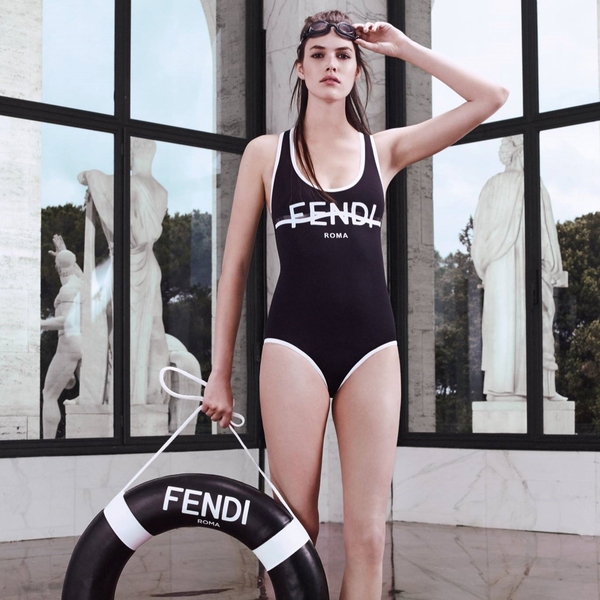 Shopping for your fantasy self in preparation for an extravagant holiday is a dangerous pastime. Sure, you could opt for the bare necessities, but we never envision our make-believe future without a bit of color and jazz.
So we choose dramatic sun hats, princess dresses, and painful footwear in an effort to achieve that Pinterest dream. In accordance with 5-star beach resorts, we usually imagine a beach-bum photo op in a designer swimsuit.
While others prefer Chanel, Balenciaga, and Gucci as their go-to choice, some opt for good ol' Fendi.
Recognized for its iconic monogram print, the brand offers a curated selection of swimwear on its website. We're fully aware of how limited their collection is, but hey, it only minimizes the frustration of online shopping.
Best paired with sunscreen and an airplane ticket to Bali, we're counting down 12 of the best Fendi swimsuits that are sure to rock your summer. 
Finding The Best Fendi Swimsuit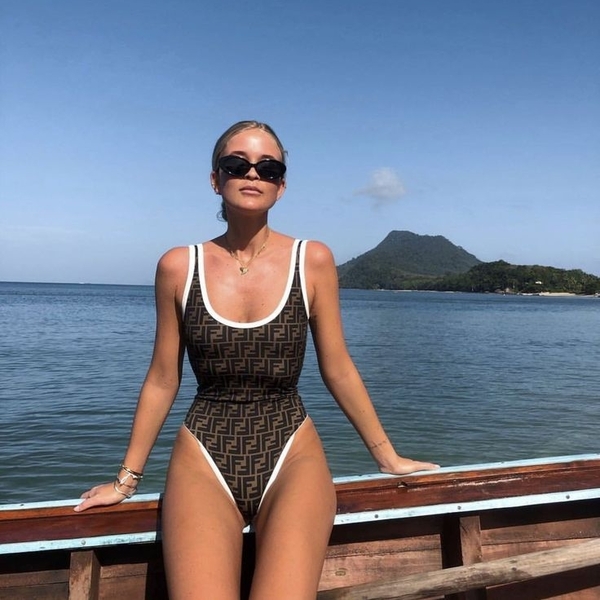 Not to bash other designer brands, but Fendi swimsuits are actually made for wading in water. Yep, that's right—you're free to backstroke and butterfly in a two-piece set—unlike Gucci's stylish swimwear.
This is partially thanks to the brand's usage of high-quality fabrics, which includes lycra, polyamide, and elastane.
Typically offered as a one-piece suit or a matching bikini set, most of Fendi's designs feature traditional ties, a high-leg cut, and a relatively conservative scoop neckline.
Fendi does offer its traditional monogram print in brown, but they also provide other designs for customers to choose as well. This includes monochrome pieces in blue and light pink.
If you're looking to dazzle, we highly recommend checking out the Multicolor Lycra® bikini set. It features Fendi's iconic FF print with a line art illustration on the front.
The 12 Best Fendi Swimsuits
#1: Hairdo Reversible One-Piece Swimsuit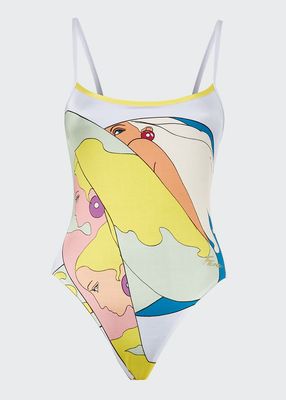 ---
#2: Fendi FF Reversible Logo One-Piece Swimsuit in F0Gme Black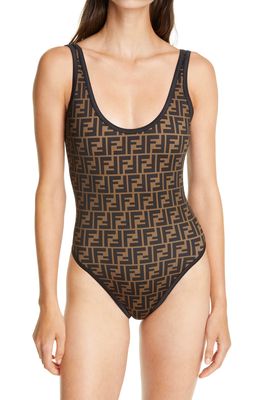 ---
#3: Fendi reversible FF print swimsuit - Black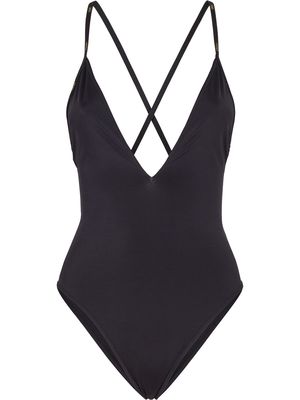 ---
#4: Fendi embroidered cut-out logo swimsuit - White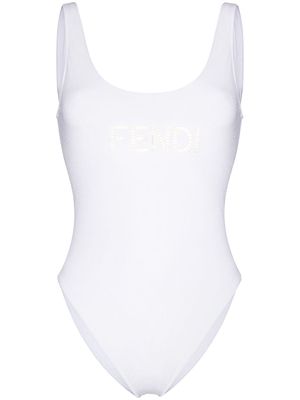 ---
#5: Fendi Kids TEEN FF-print logo swimsuit - Brown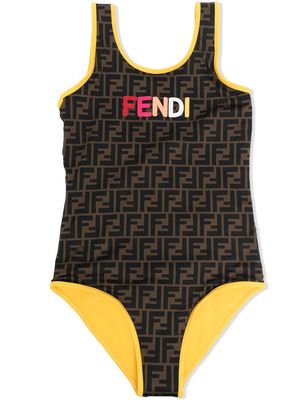 ---
#6: Fendi Pre-Owned 1990-2000s Zucca check-print swimsuit - Brown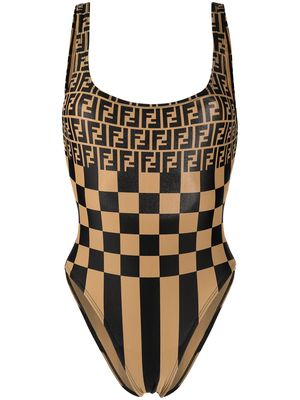 ---
#7: Fendi Pre-Owned 1990s embroidered logo swimsuit - Brown
---
#8: Fendi Kids FF-logo print swimsuit - Brown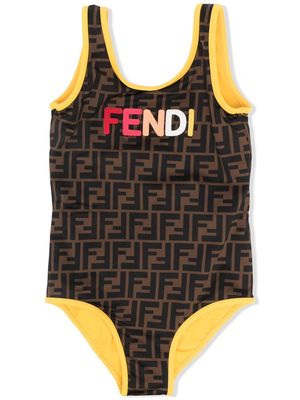 ---
#9: Fendi Kids FF Vertigo print swimsuit - Brown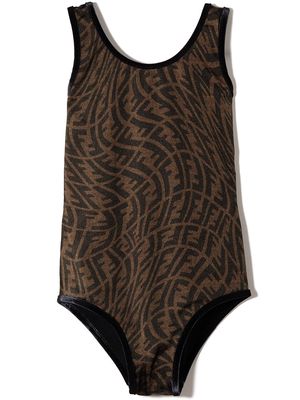 ---
#10: Lycra® Swimsuit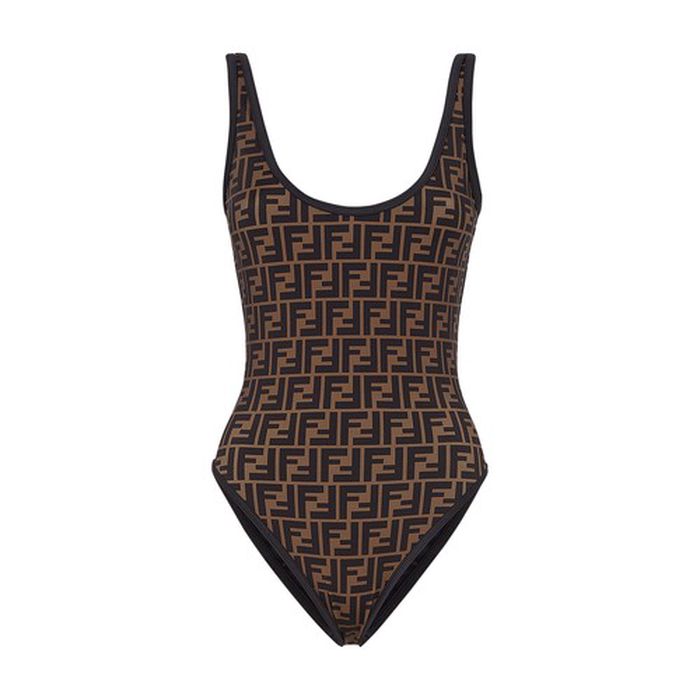 ---
#11: Fendi Blue Floral One-Piece Swimsuit

---
#12: Fendi Reversible Brown & Black 'Forever Fendi' One-Piece Swimsuit

---
What Are The Most Popular Fendi Swimsuits?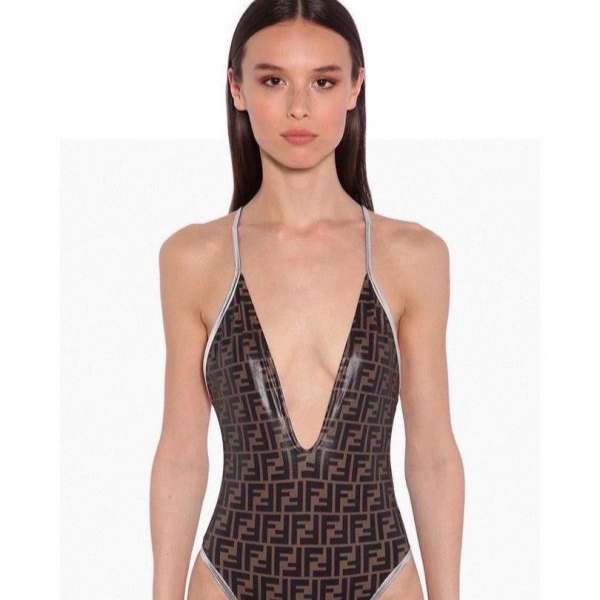 Based on pics posted by Olivia Culpo, Kourtney Kardashian, and Nina Dobrev, the Brown Lyrca® swimsuit seems to be the most popular design. This includes both the one-piece and the two-piece bikini as well.
Featuring the company's signature FF print, it's the most straightforward way to say, "Hey, I only wear designer brands."
If you're looking to invest in this Fendi swimsuit, you should know that it's packaged in a convenient drawstring pouch for on-the-go usage. 
What Are Fendi Swimsuits Made Of?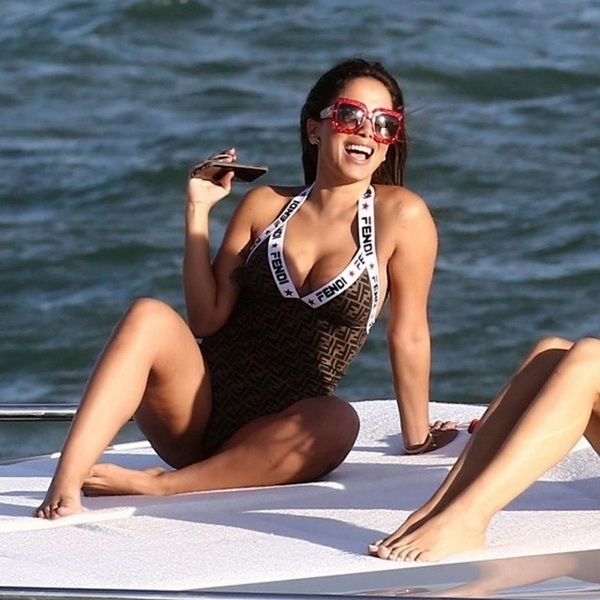 As we've mentioned, Fendi bathing suits are constructed out of a Lycra blend of polyamide and elastane.
This fabric mix provides a good degree of stretch and flexibility, which is what you want with swimwear.
Plus, they perform well underwater, so you don't have to worry about excessive drag or accidental rips. 
Is Fendi A Luxury Brand?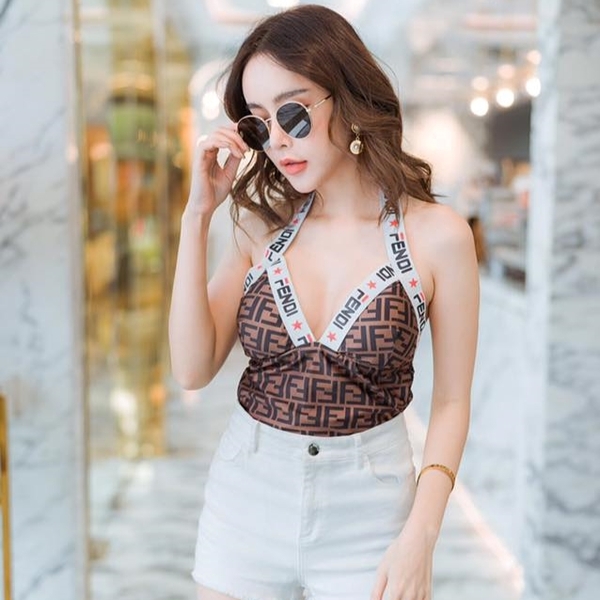 Yes! Fendi is considered a highly esteemed brand within the fashion industry. They exude the same air of exclusivity and opulence that other luxury labels do, such as Prada and Hermes.
Plus, the company has direct ties to the late Karl Lagerfeld, which is not a fact that is easily overlooked.
With over 97 years of experience, Fendi has issued dozens of iconic designs, ranging from the popular Baguette bag to the 'Colibri' FF Logo Mesh Sock Boots. 
How To Tell If A Fendi Bikini Is Real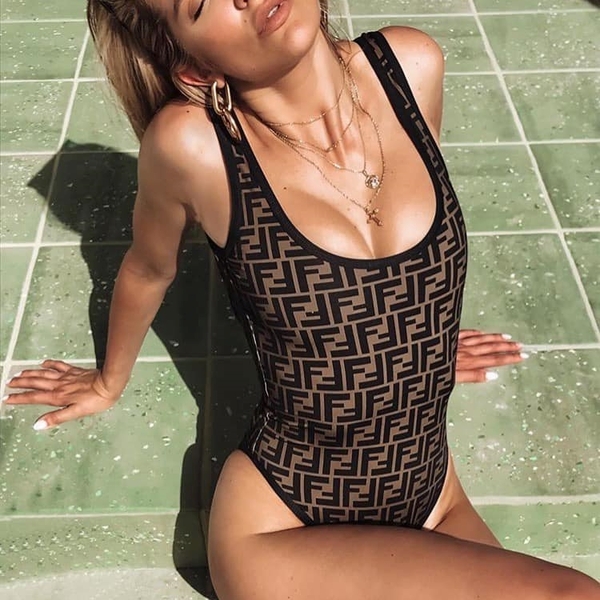 I get it—paying $590 for a Fendi bikini takes some major consideration. If you're worried about the price tag, there's no shame in trying your luck at other online stores.
Facebook Marketplace, Depop, and eBay may hold a few hidden gems, but you should be wary of counterfeit goods. Can't tell designer from dupe? If so, we've got you covered.
Be your own quality control manager: Search for any loose threads, uneven stitching, printing errors, and other construction mishaps. Unlike counterfeits, designer products are always made with quality craftsmanship.
Check for deceptive logos and off-prints: Counterfeits are notorious for cutting corners. They'll usually opt for a similar font or color, but it usually doesn't match the original design.
Search for identification tags: Original packaging, serial numbers, and authentic laundry labels all point to a genuine designer product.
How To Style Fendi Swimsuits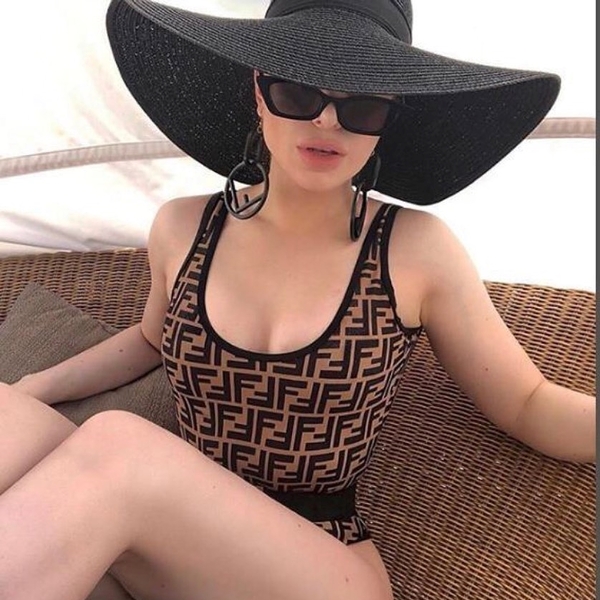 Fendi swimsuits are best paired with a scenic view and a chilled margarita in one hand. In terms of outfit inspo, you can never go wrong with a beach coverup and a sun hat.
In need of additional specifics? We'll share some ways to help jazz up your cute bikini number.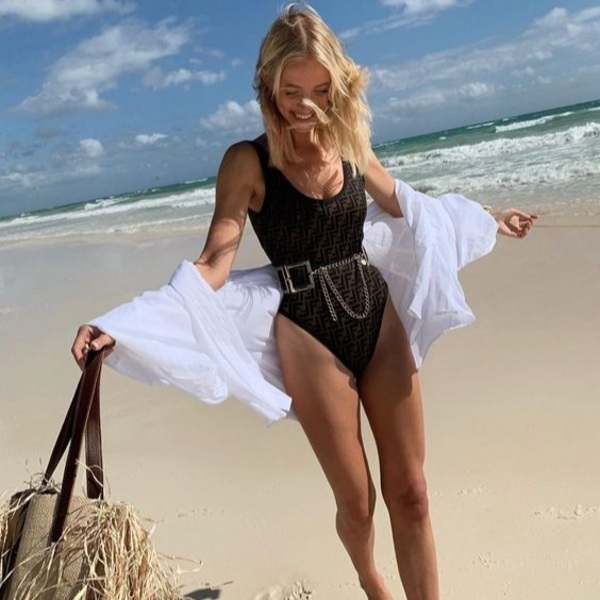 It may seem counterintuitive to wear a belt to the beach, considering that it's not water friendly. But, we'll admit that it's an iconic look nonetheless. 
Designed to accentuate your waistline, this styling tip can help finesse any designer swimsuit, such as this Fendi one-piece set. It also comes with a cute white jacket, in case you plan on staying for the late-night bonfire.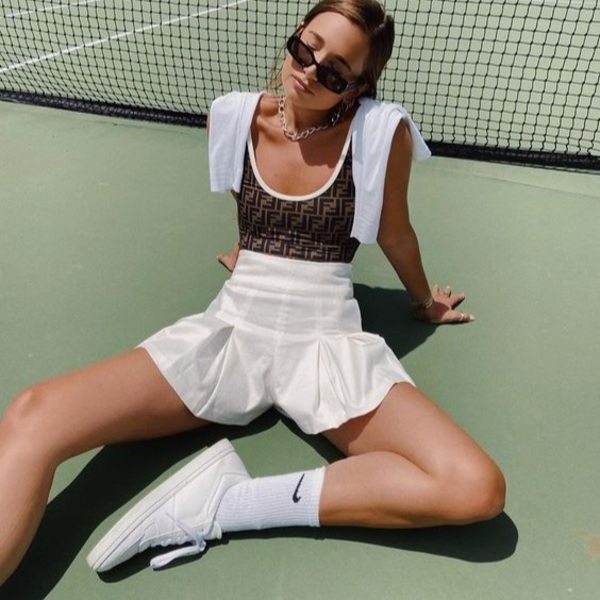 Contrary to popular belief, swimsuits aren't just made for swimming. You're free to wear them outside of the public pool, as long as you pair them with other garments. 
Take, for instance, this cute outfit idea, which features a Fendi one-piece tucked into a white tennis skirt. Complemented with Nike socks and sneakers, it's the type of look that screams, "I spent my summer at my daddy's country club."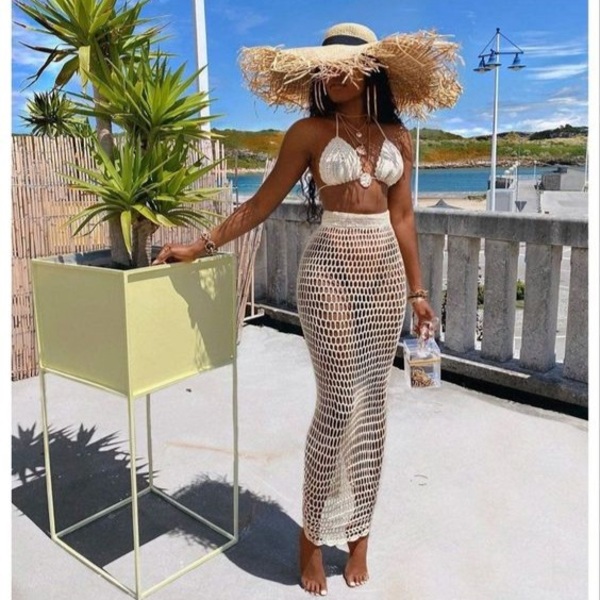 Beach cover-ups are the easiest way to jazz up any designer swimsuit. Instead of opting for the usual linen robe, we highly recommend donning a mesh midi skirt to keep things extra saucy. Don't forget to add a dramatic sunhat! 
---
Looking to stay up to date on all things Fendi? We've got you covered:
Get Access to Exclusive Deals
Subscribe for free to get exclusive deals in your inbox. 100% privacy