How To Wear a Beret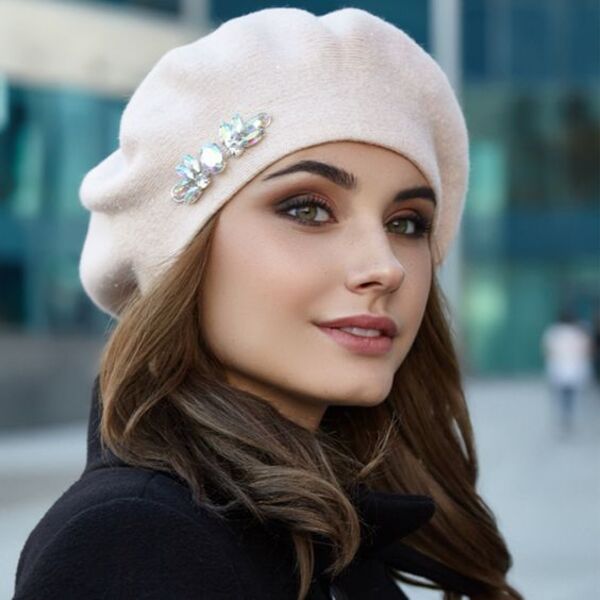 There's a reason you haven't been sporting that gorgeous knitted beret on your hatstand, and it's not because it doesn't look totally awesome on your head. The truth is that wearing a beret is a subtle art form. It requires a little more effort than a baseball cap and should be paired with ensembles that match its très chic vibe.
Although an extremely versatile piece, wearing one right requires some practice. Don't stress—after reading this guide, you'll know exactly how to wear a beret and make it work with your unique style.
What is a Beret?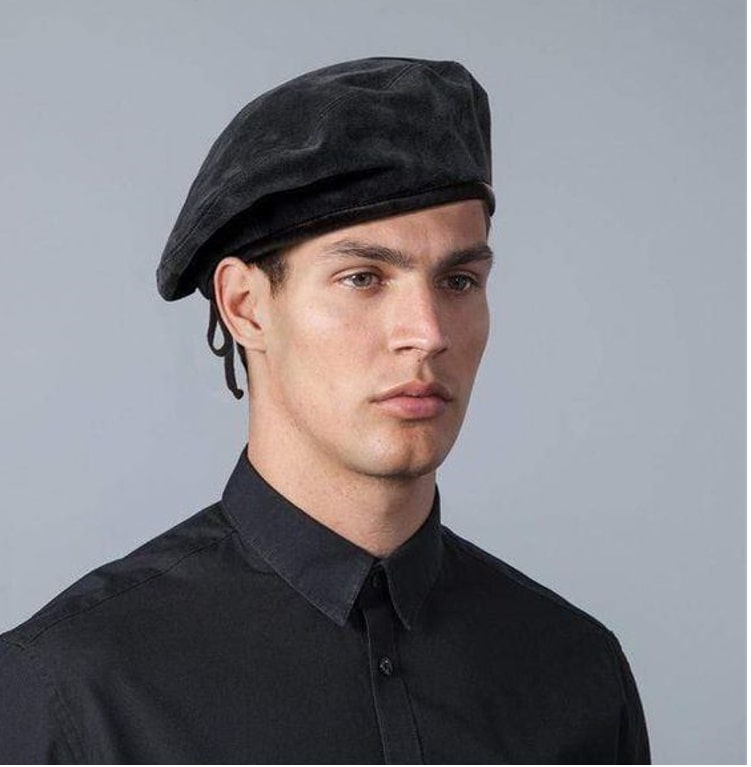 If you're drawn to the concept of a beret but don't know quite yet what makes it so spéciale (or why we're using so many French words), then we're glad you're here. Before we tell you exactly how to wear a beret, it's critical to know what the accessory actually is.
Originating in France, the round, flat cap has been a staple in men's and women's wardrobes for hundreds of years. Traditionally made from wool, today, you'll also find the style made in velvet, cotton, polyester, and leather with a signature thread band around the base to fit snugly on your head.
History of the Beret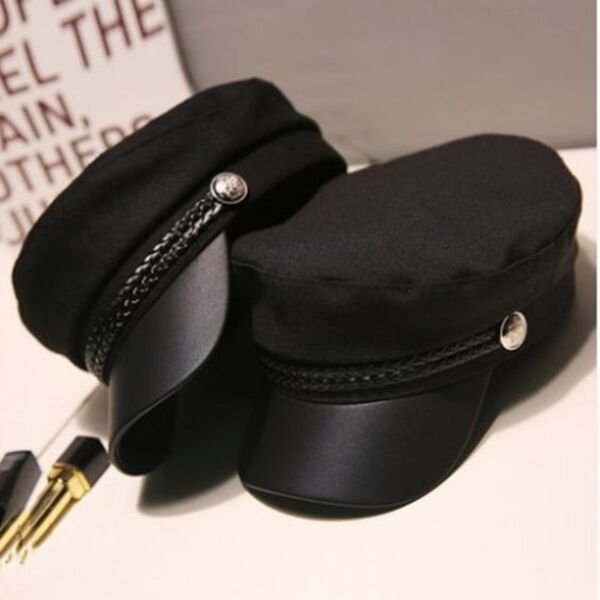 Many don the beret without truly knowing its origins. Though it's not a requirement before learning how to wear a beret, the more you know, the better. And when someone compliments you on your "magnifique chapeau," you have an instant conversation starter.
It's a win-win really. You get a gorgeous hat and sound like you know your stuff. Perhaps you'll even make a new fashion-forward friend. Oh, the benefits of wearing a beret, they really do go on and on! Now for the history lesson:
Some say the name "beret" dates back to 1825, and others say the actual variation of the hat itself has roots in the Bronze Age (3300 to 1200 BC). Though it was eventually worn by aristocrats and artists, originally, the beret was sported by shepherds who dwelled in the Pyrenees mountains.
Discovering that felt was formed by rubbing sheep's wool together with a little moisture, the soft, structureless cap would have been an easy make as it required no stitching whatsoever. And by stretching the top part of the wool to create a looser top while keeping a tighter base, the classic beret style was formed.
The word "beret" originated in 18th century France and comes from the Latin word "birretum," translating in French to mean "bearnais berret."
The bearnais berret was a cap with a flat top worn by working-class folk at the time, slowly becoming a political piece worn by revolutionaries, then making its way into the fashion world, worn by those who wished to make a statement.
There couldn't be a better example than Coco Chanel who wore the accessory (which was normally found on men). Equipped with a sparkly brooch, the trendsetter was partly responsible for the beret's presence in modern fashion. Thanks again, Coco!
When to Wear a Beret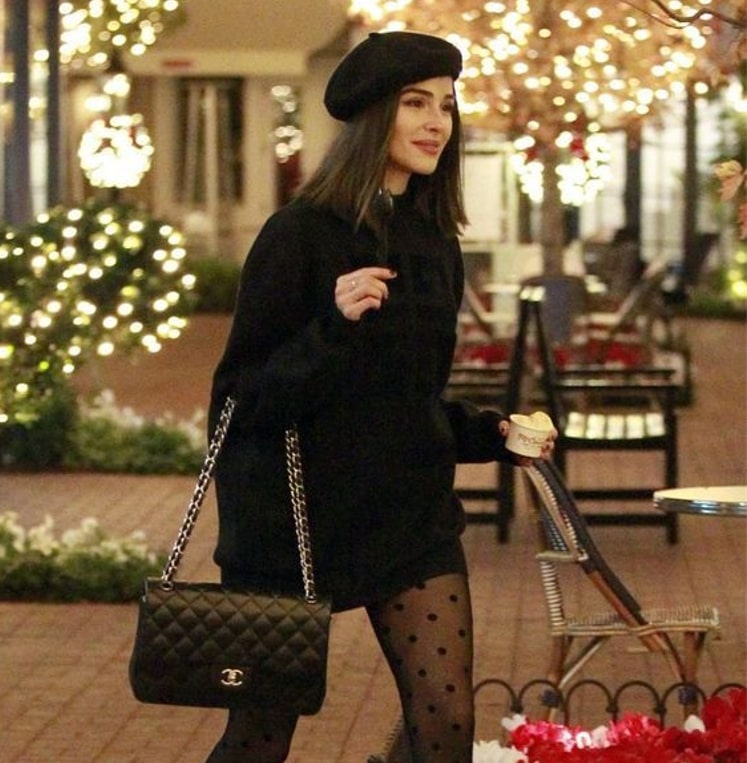 Though traditionally worn for warmth, there's no need to restrict your favorite beret to cold winter weather. For women, the classy hat looks awesome paired with high-waisted paper bag shorts and a tee, just as it does with a short overall dress and combat boots.
Any of these looks work for summertime adventures like farmer's market treasure hunts, picnics in the park, or simple grocery store runs.
If you do decide to step out in the chilly seasons, sporting one along with a dress coat and knee-high boots is a classic look that everyone should wear at least once in their life. Ideal for winter ensembles on cold nights, a beret makes the perfect accompaniment to date nights and upscale occasions.
Now that you know when to wear one, let's get into what you came here for: a guide about how to wear a beret.
How to Wear a Beret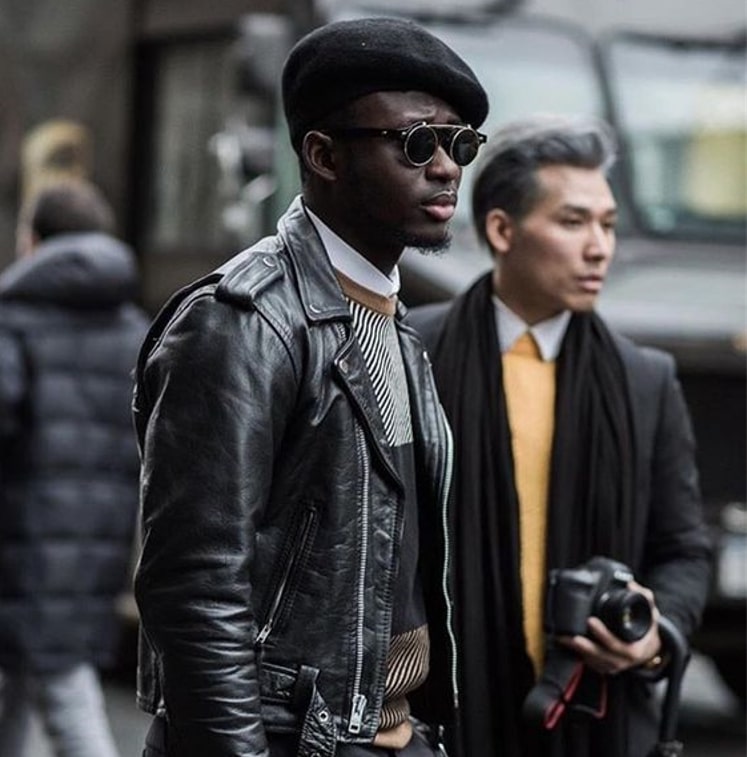 Wearing a hat can be a little intimidating if they're not part of your go-to ensemble. How far back should it sit? Should it be tipped? Does it go over my ears? These are just some of the questions you face when you're looking at yourself in the mirror and trying to position your new hat.
The reality of the matter is that once you know how to wear a beret, your entire confidence level changes, taking you from humming and hawing about your favorite hat to totally rocking it. Let's tackle the basics first.
A beret is typically worn on the top part of your head
Though you can pull it down over your ears, usually, it's positioned about three-quarters up your forehead and sits about an inch behind your ears
You'll tuck the brim of the hat and that's what will keep it in place and also give it shape
Your hairstyle will alter how you wear a beret. Long hair and bangs? You may want to position it a bit further back on your head. Want to shape it into a peak? Pull it forward in the front. Need to visualize the style a little more? You'll find some style inspiration ahead to show you exactly how to wear a beret.
5 Outfit Ideas with a Beret for Women
Matching Florals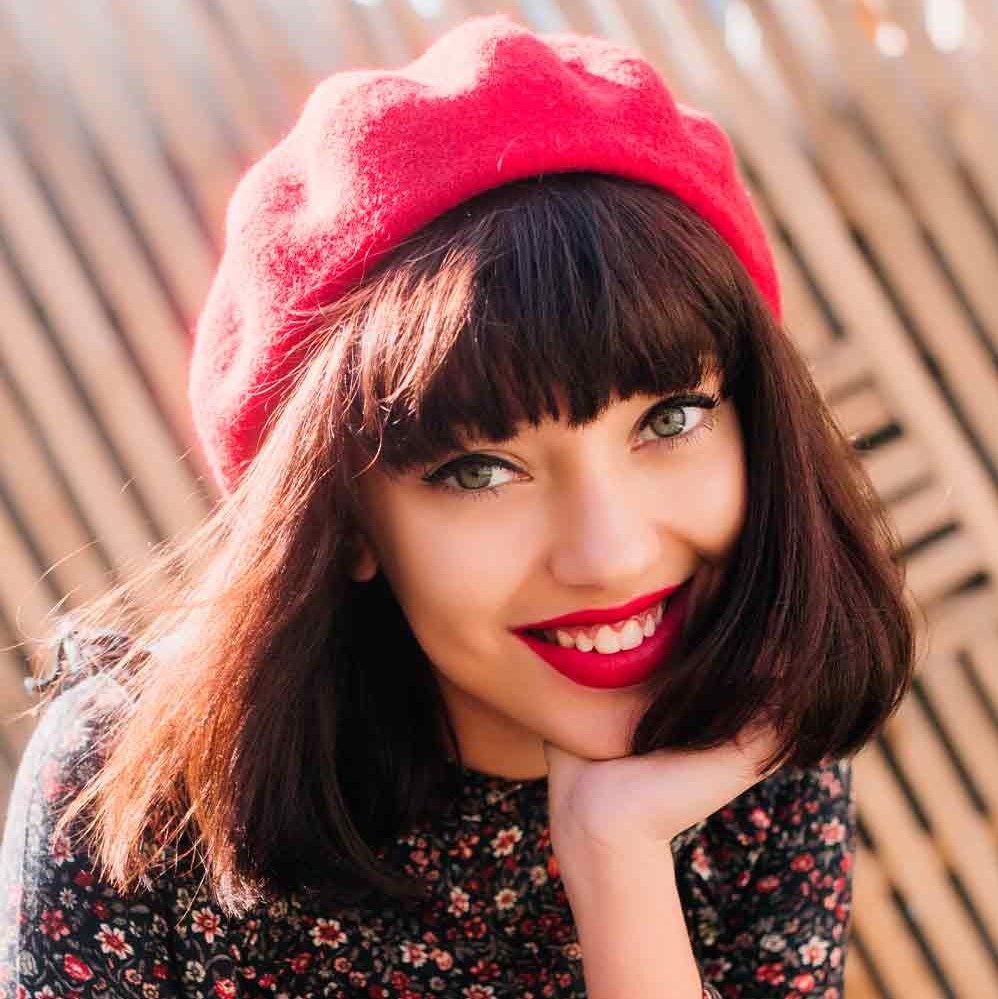 A beret is a perfect addition to flirty, spring styles. We love this black blouse with delicate florals paired with a beret to match. Keep your makeup look neutral by swiping on a luscious, creamy red lipstick and a bold black flick of eyeliner.
Take this outfit to a casual lunch date, wear it to church, or throw on a crossbody bag and head out for a morning stroll through your favorite shopping strip. Don't forget the cafe latte and croissant.
Add Some Leather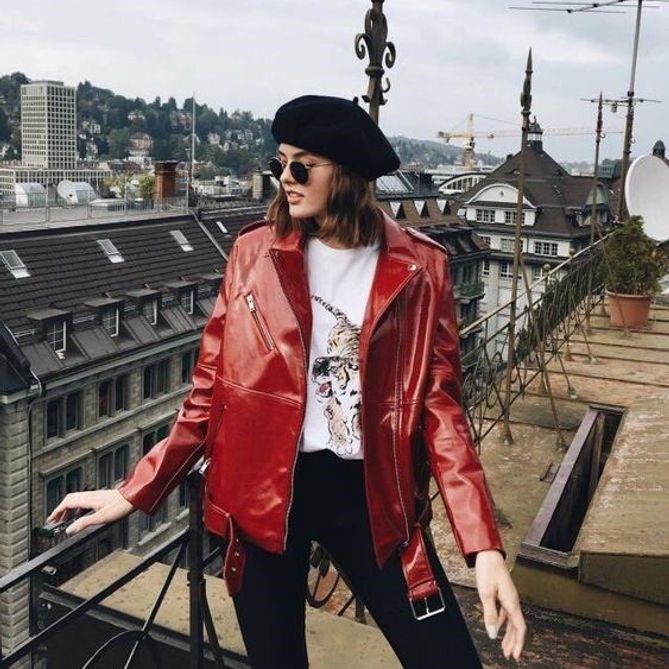 People tend to think berets have a restrictively elegant style, but the history of the beret is full of rebellion. Worn with something a little edgier, like a leather jacket, the classy beret turns into a fashion revolution.
Featured above, this red patent leather jacket turns the volume up on your outfit to 100. Keeping the rest of the ensemble simple, a classic black beret brings an extra cool-girl edge. Bonus points for the tiger tee.
Classic Style Done Right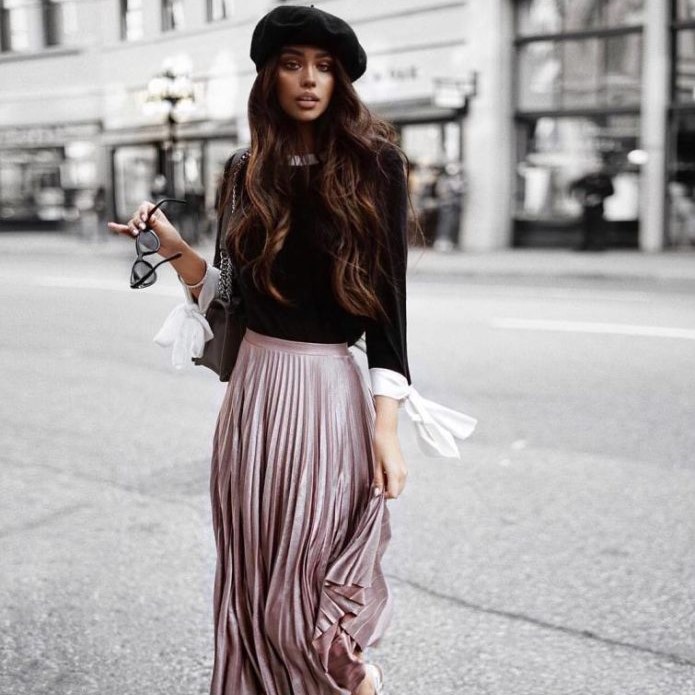 Parisian chic isn't always stripes, berets, and red lipstick. As shown above, this workday outfit mixes the silky pleated texture of a long skirt with the sweet bow detailing of a blouse and sweater combo. It's fresh, it's feminine, and it's totally French without going overboard.
The beret is effortlessly classy here, added for a little warmth and hair control on windy city days. Stroll into the office looking like this on a Monday to start your week off on the right foot.
Flirty & Short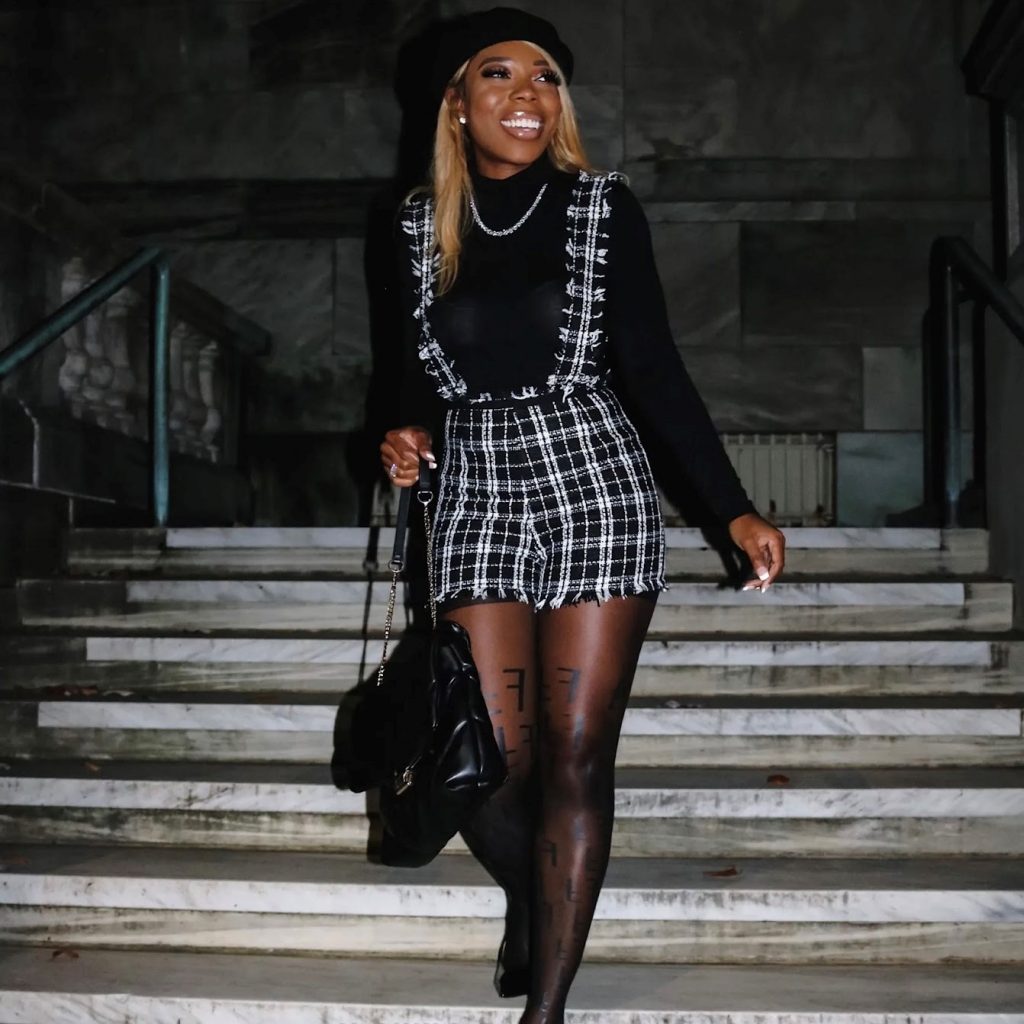 We love this playful outfit. For anyone who's not afraid to show a little leg, this ensemble is so Coco Chanel meets Dion Davenport and we're totally here for it.
Semi-sheer tights provide some coverage to your gorgeous gams, while a low, black heel adds elegance without being too serious. Add pearls or diamonds for extra glam.
This example of how to wear a beret is young but classy and is perfect for early fall. Wear it for a girl's night get-together at your favorite cocktail bar.
Luxe & Casual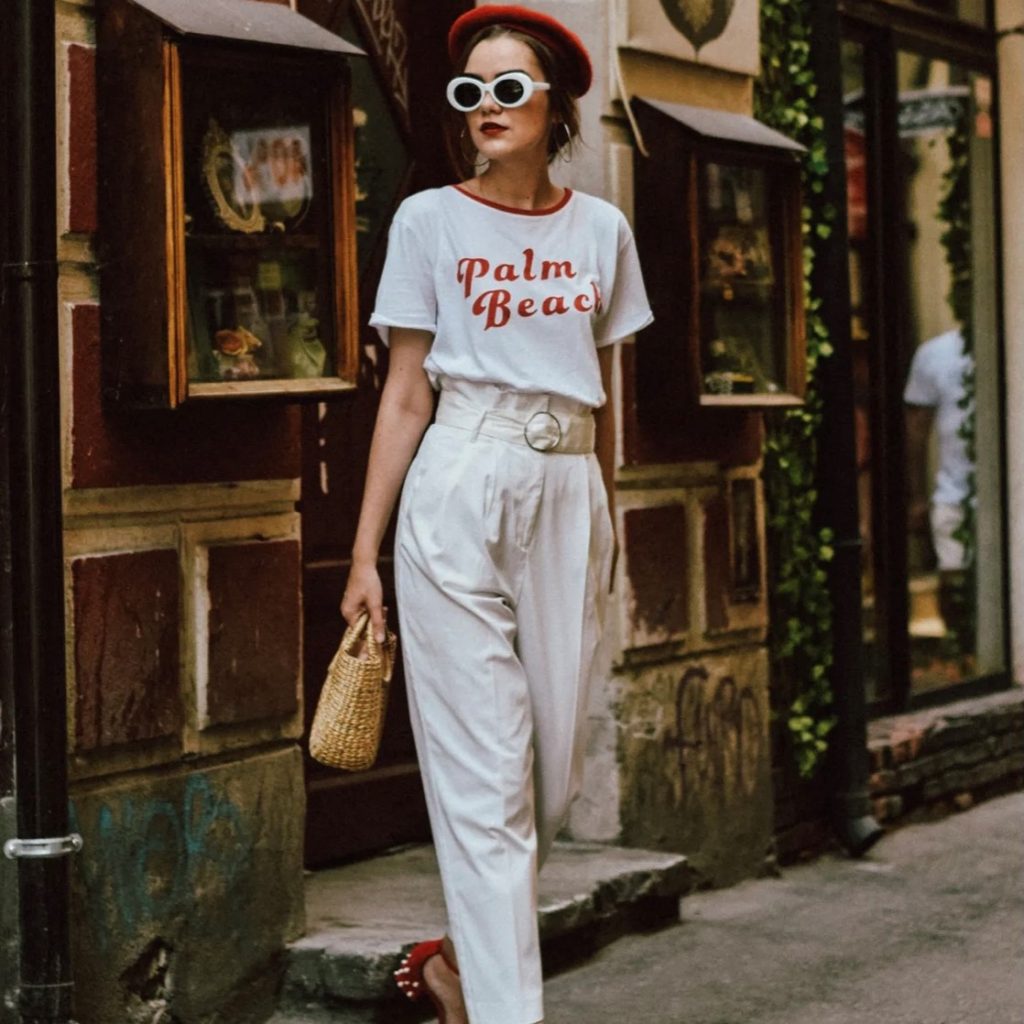 If you're going to own just one beret, we recommend getting yours in red. The shade looks gorgeous with any brown, black, and blonde hair and looks good through the seasons.
This late summer ensemble channels vacation vibes with its effortless style, pairing tailored paper bag pants with your favorite comfy tee.
Open-toed sandals complete the look and make walking through the cobblestone streets of your favorite European city a breeze. Who says you can't have wine at 10:00 am?
5 Outfit Ideas with a Beret for Men
Black Tee & Jeans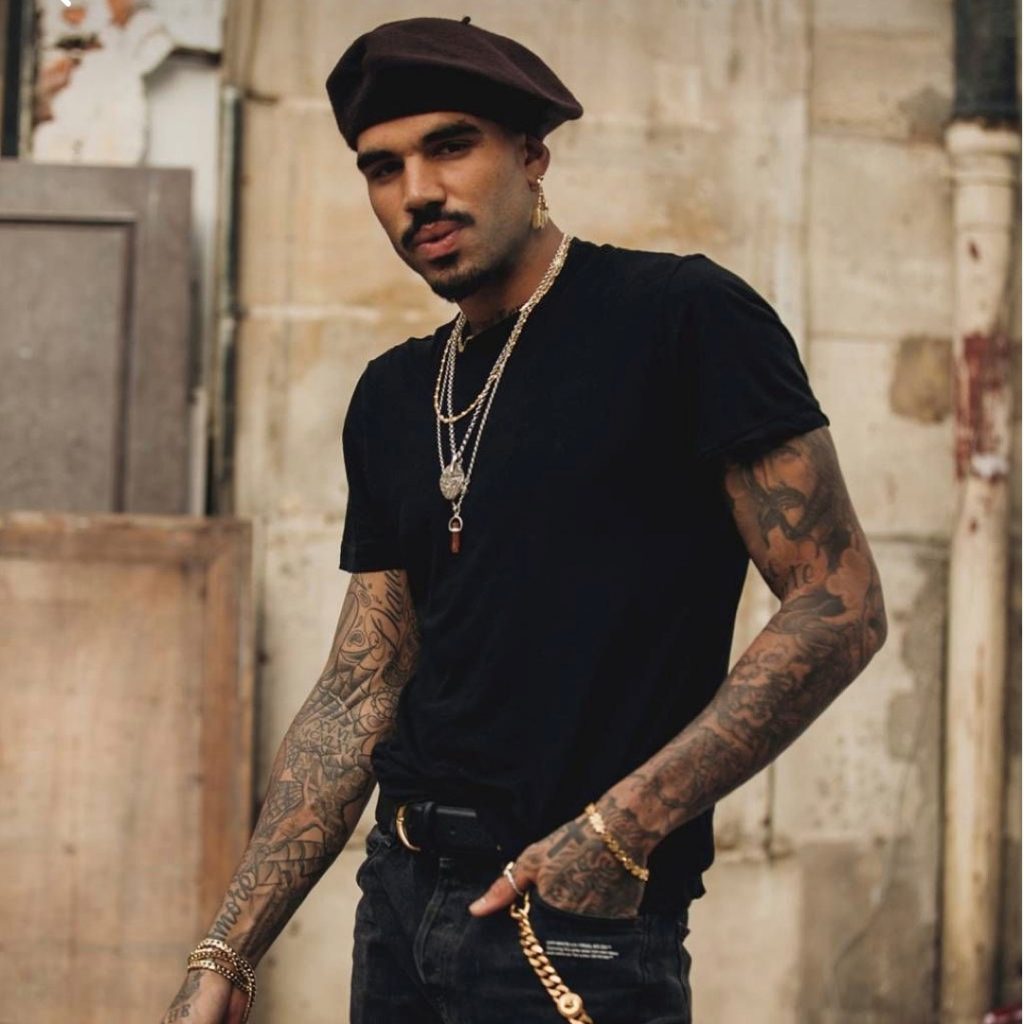 When it comes to wearing hats, sometimes, the simpler the outfit, the better. A case in point is this all-black ensemble. Accented with gold chains and tons of tattoos, this look proves that berets work for any style.
This is a casual summer look, so go ahead and wear this one to the park, to the bar, or when gallery browsing with your new beau. If your search for "how to wear a beret men" left you empty-handed before, this style is sure to please.
Retro Style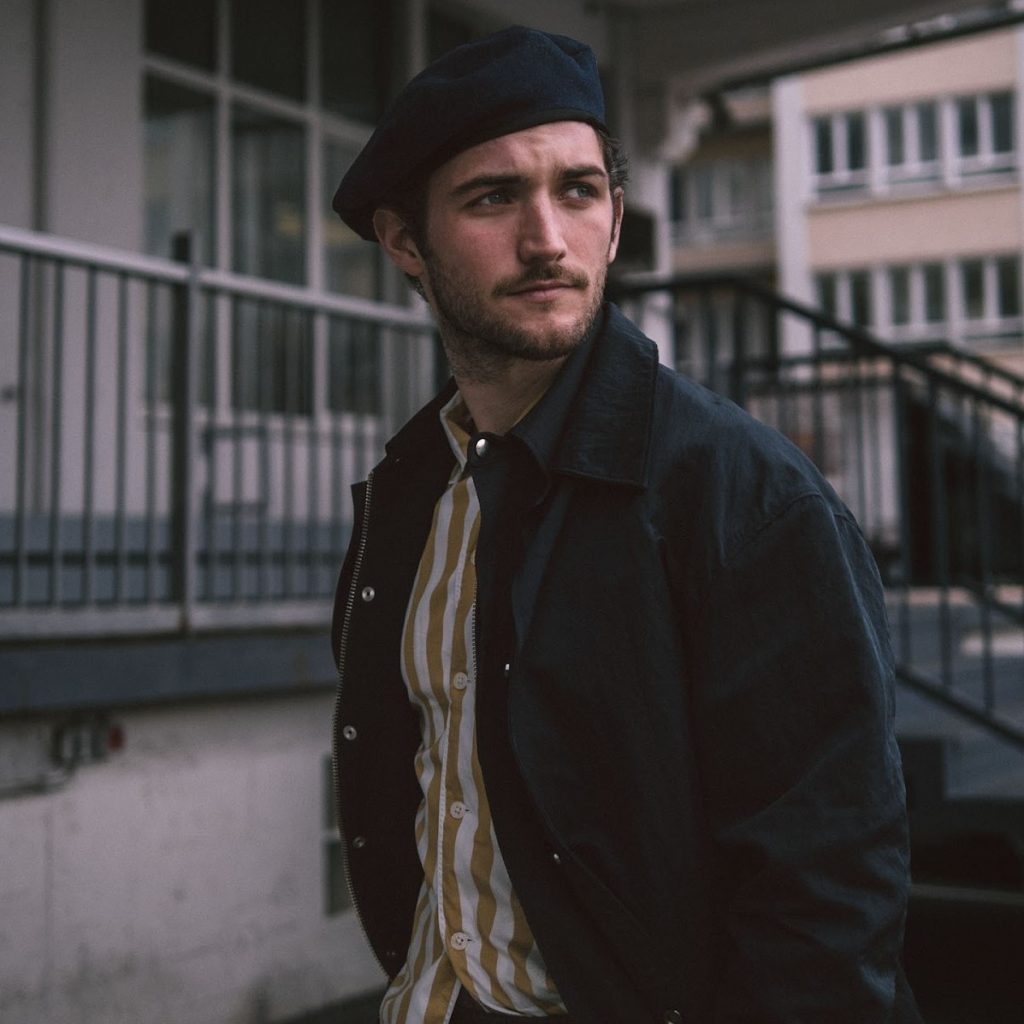 Thanks to the over century-old style the car coat brings to any look, this one definitely has a retro feel. Adding in vertical mustard stripes to contrast navy is a smart choice, while leaving the bottom untucked gives this traditionally put-together outfit a stylishly messy feel.
Here, the beret is worn peaked in the back for an almost backward-hat-like look. Styling it this way adds to its casual nature, making it a staple for weekend adventures—no matter what you get up to.
Classic Gentleman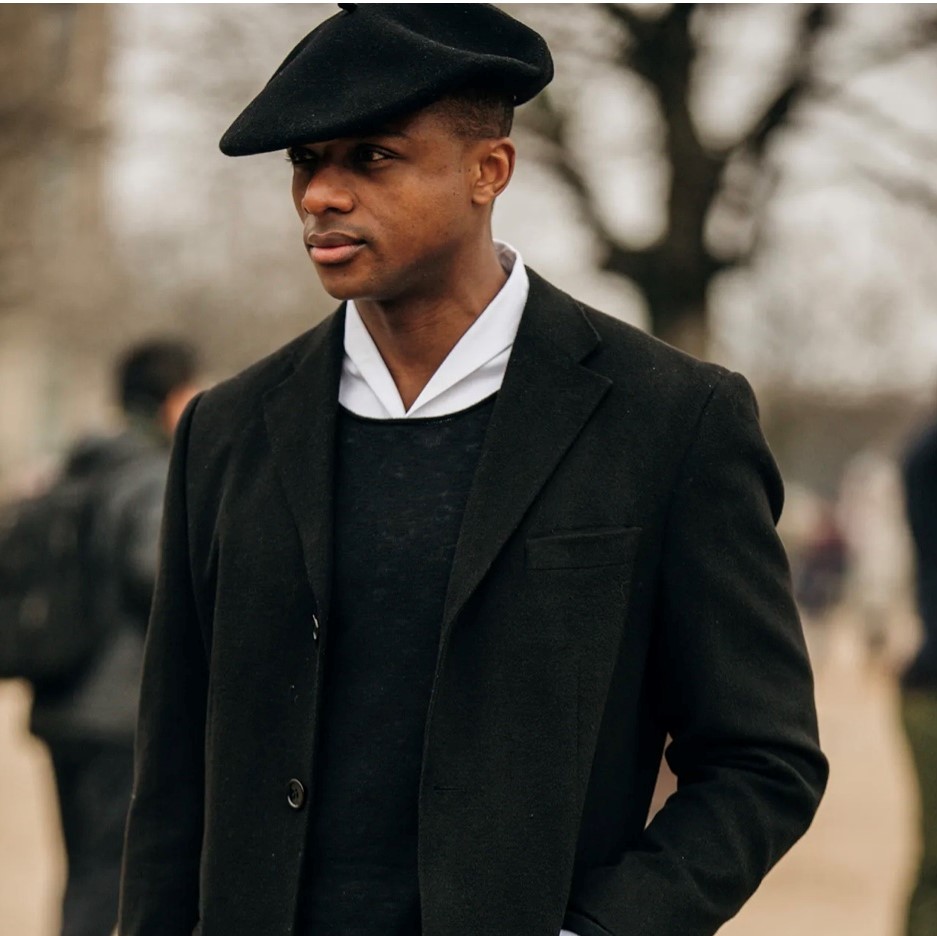 An example of how to wear a beret that's put together from head to toe, this one mixes the polished look from a crisp white button-down with the soft, wool of a pullover sweater and beret. Forming the beret into a peak gives the hat a cap-like look that harkens back to the traditional paperboy style.
Keep things fitted, but not too tight for a look that's perfect for the office or late-night dinner at a Parisian cafe.
Rock Chic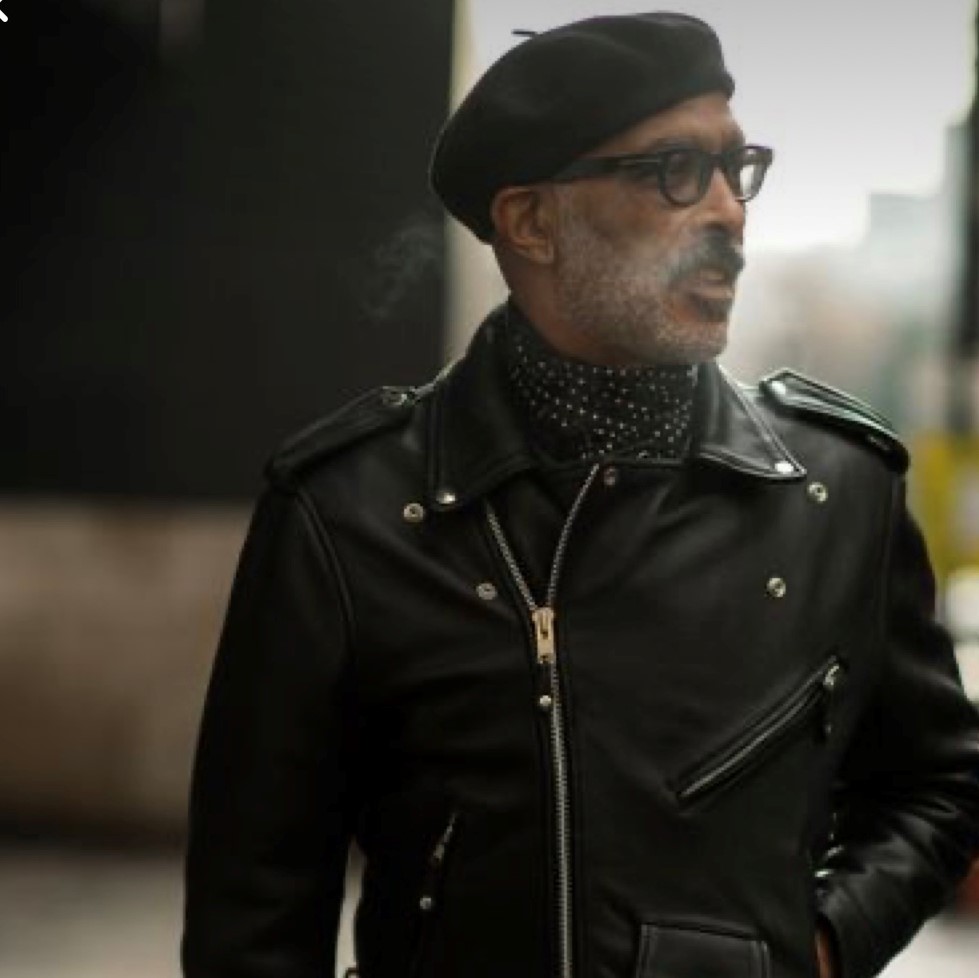 This asymmetrical leather jacket is everything. From its off-center zipper to its non-matching pockets, the thick, supple leather is a perfect companion to a classic back beret. Add in a thin, patterns scarf and glasses for the finishing touches to take this edgy fit out into polished territory.
Don't be afraid to wear this one for your commute to work. A button-down works nicely underneath but the leather will keep you warm (and looking good) on your way.
Patterned Shirt & Linen Jacket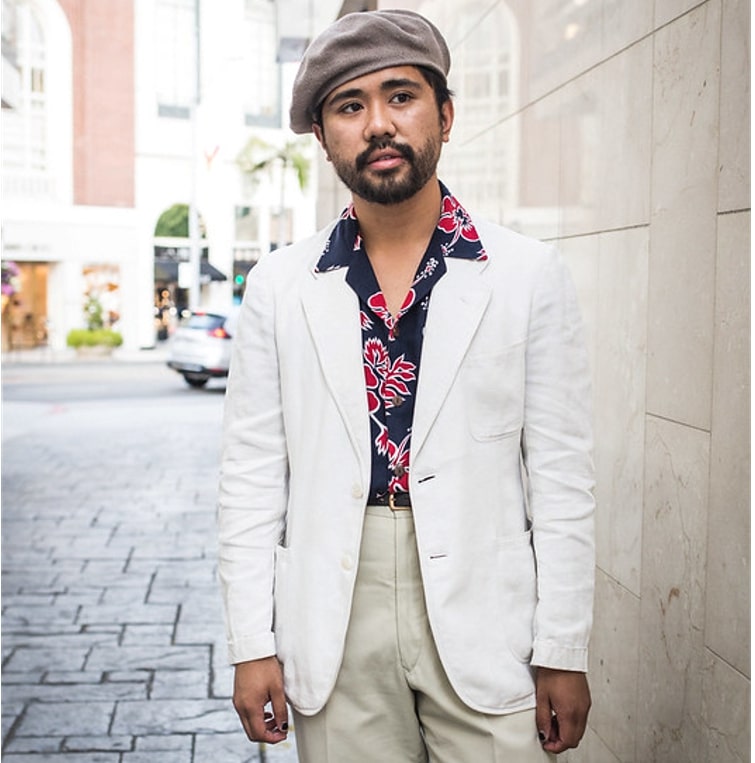 Though a more risk-taking outfit, it's one that can be altered to your unique style. Here, a bold, patterned shirt is layered under a casual linen jacket with tailored khakis.
There's certainly a Toni Montana thing going on here, but the addition of the beret takes this fun weekend outfit in a new, classy direction that's more retro classic than a Colombian drug lord.
Wear this one for lunch at the club or a semi-upscale restaurant, or take your hunny for a boat ride across the lake. Comfortable and light, you could get away with this one in spring, early summer, or on a cool summer night.
How to Style a Beret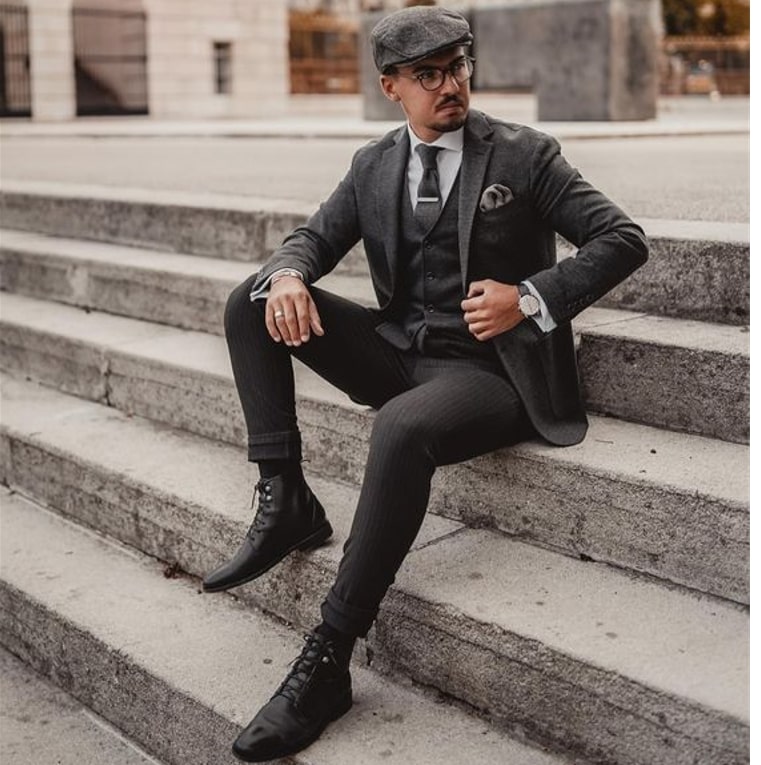 As you've seen in the examples above, a beret works with all kinds of styles from rocker to retro to modern, for younger and older generations.
A beret adds a chic edge to casual outfits—whether you're wearing it to school or out to the movies. Worn with jeans and a tee, it's a cute accompaniment to bouncy curls or a poker-straight fringe.
Wondering how to wear a knitted beret? Put it on with a skirt and blouse et voila! You have a feminine, classy outfit that looks complete.
Men don't wear a beret as much in the summer months as they do in the winter, but it can be done, fellas! Consider pairing a backward-peaked beret with a simple white tee and tailored pants for a casual look with a little edge to it.
An obvious go-to for the winter months, we love the look of a soft wool beret contrasted against the smooth texture of a leather jacket with shiny hardware. A look you can wear out for drinks on a Friday night, throw on some black jeans and combat boots for a rock-worthy look.
Fashion Tips to Avoid With a Beret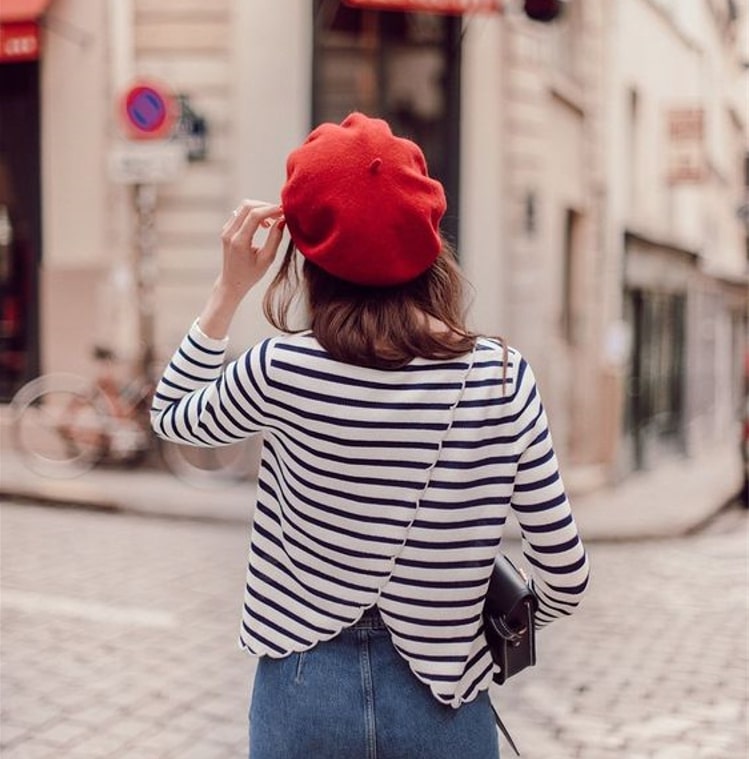 A cornerstone of anyone's wardrobe who's relatively fashion-savvy, the beret is a great accessory that pulls together literally any outfit. Formal tracksuit and a beret? Just ask Missy Elliot.
But even though we recognize what this elegant hat brings to the table, there are a few things that you may want to avoid when styling yours. Here's what not to do if you're wondering how to wear a french beret properly:
Ditch the stripes
If you pair a striped shirt with a beret, you may as well grab your poodle Fifi, get on your bicycle, and throw a baguette in the basket. In other words, it's just too cliche. Don't wear the typical black and white striped shirt. If you must wear stripes, consider vertical ones or a very thin pinstriped button-down.
Avoid overdone makeup looks
In the case of the beret, it's a hat that does a lot of talking. The accessory itself has a personality, and we think that may be why people struggle to wear them. It's like a fedora, but you know, actually cool. Keep your makeup simple. A bold cat eyeliner and swipe of rouge are all you need to look magnifique.
High ponytails
This one just makes sense. To keep that chic, put-together look, avoid high hairstyles. Ponytails any higher than the nape of your neck will cause your beret to either sit weird on your head or make it cover part of your hair-do. Either way isn't doing you any favors. If you must pony, keep it low.
Best Places to Buy a Beret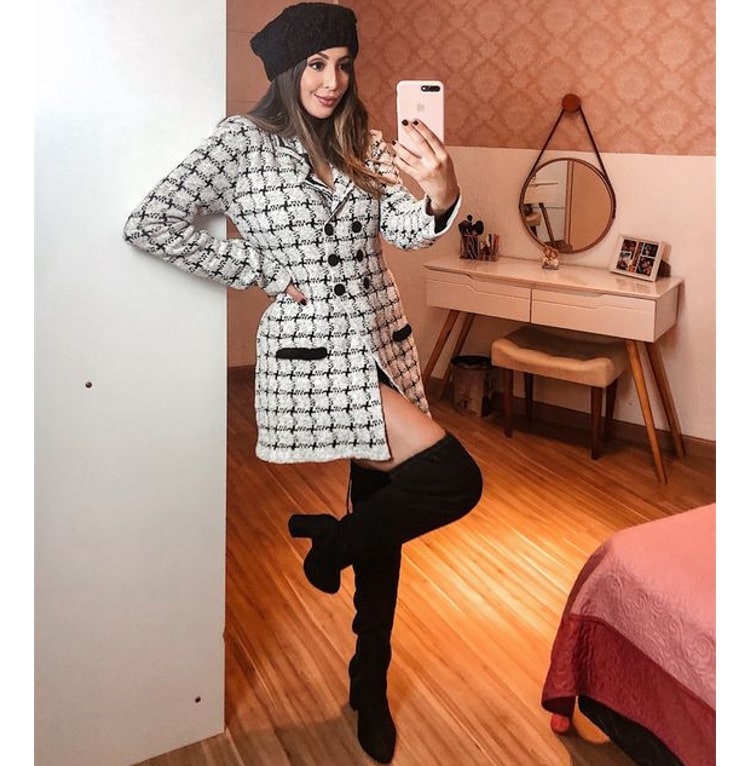 Now that you know how to wear a beret, the only thing left to do is buy one. Berets have been a staple in chic fashion for the last century, so thankfully, finding one isn't too hard.
You can find them in the fall/winter collections of many designers, but instead of hitting up stores one at a time, we suggest heading to virtual shops that carry a few different names. Variety is the spice of life, after all.
ASOS has a fabulous collection of affordably-priced berets for men and women. Including a selection of wool and knitted options, we were thrilled to find more than one leather beret in its inventory.
Bloomingdales also has the cutest selection of animal print and pompom berets, while heading over to NET-A-PORTER will let you shop designer styles.
Final Thoughts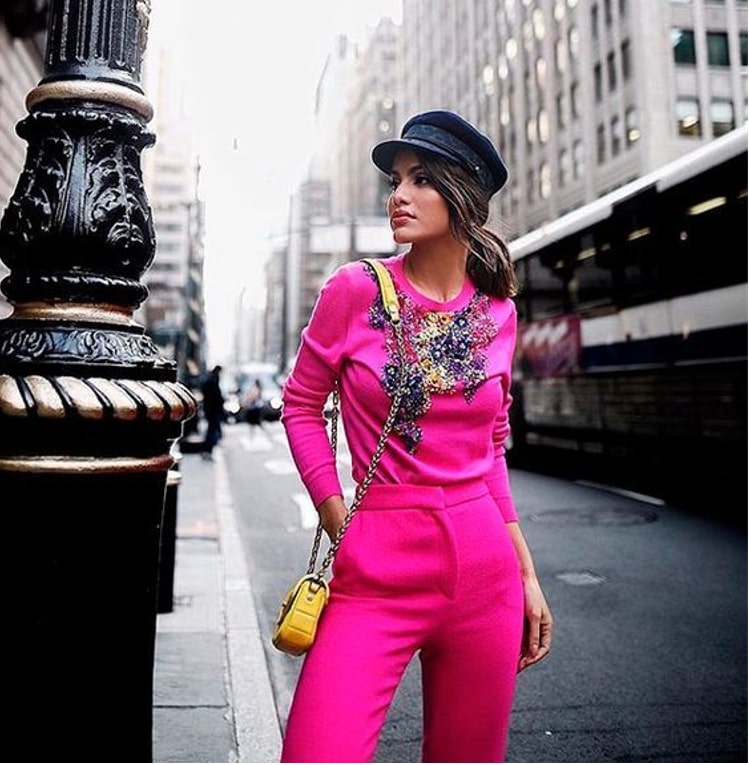 There's a lot more to berets than meets the eye. A style that everyone wants to wear but most are afraid they can't pull off, by now, we hope you've discovered how to wear a beret and find the French fashion staple a little more approachable.
Whether you're heading out to the movies or want something warm and chic to complete your park ice-skating ensemble, berets are the perfect go-to for every month of the year. Versatile and undeniably cool, we hope this fashion staple becomes a frequent member of your weekly wardrobe.
---
Enjoyed this guide? Check out these other ones, we bet you'll love them too!
Get Access to Exclusive Deals
Subscribe for free to get exclusive deals in your inbox. 100% privacy