What To Wear To An Interview
Finding The Best Clothes To Wear To An Interview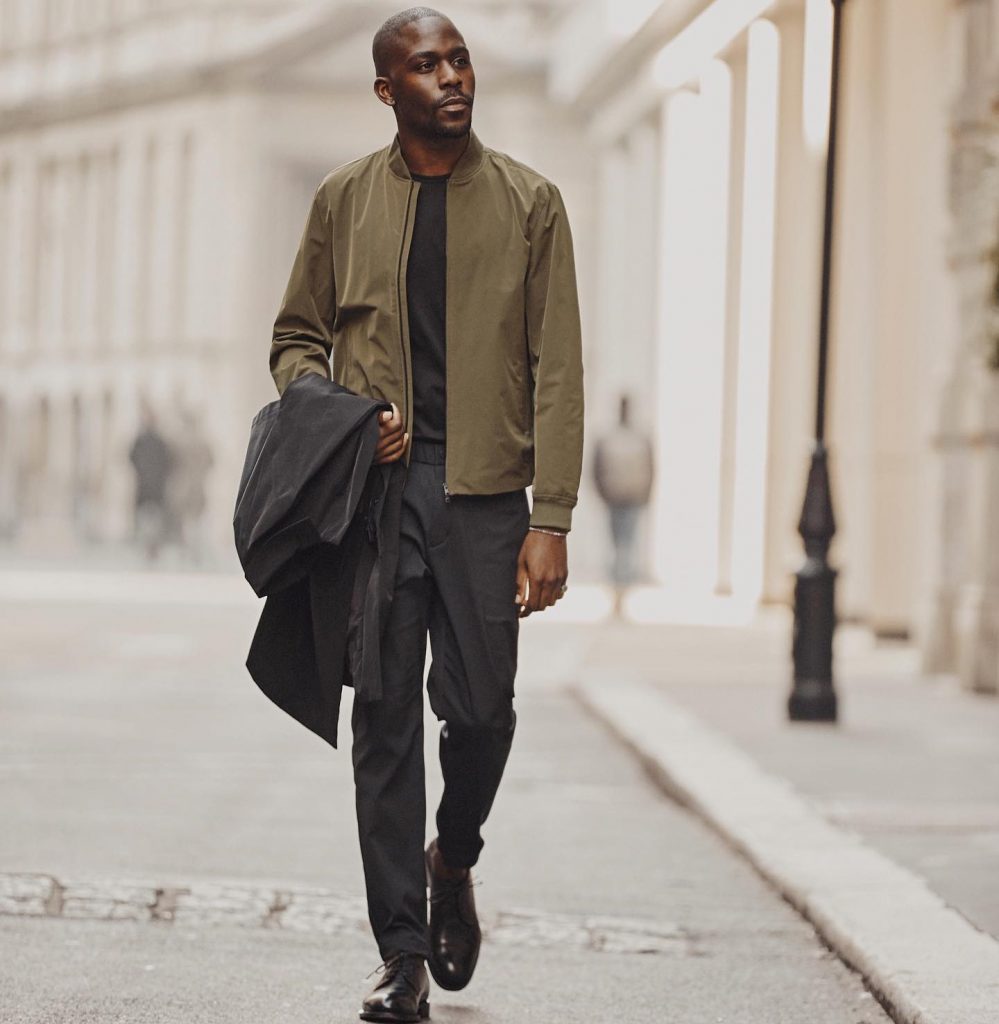 Shoulders back, go in tall with a good handshake, it's all about the eye contact. Or is it? While behavior is a big element to note when interviewing for a new position, that comes after the first test we all ask ourselves: what to wear to an interview?
Clothing always comes down to matching motivation and goals. While many would list the typical suit and tie for men or blouse with a skirt or slacks for women, it's actually much more complex than that. The best attire to wear for an interview completely depends on the context.
There's a lot to cover when it comes to interview outfits, so we're going to stick to What to Wear for an Interview Male Edition. Women's wear has been covered by a variety of sources from Indeed to WikiJobs to Cosmopolitan. It's about time the guys get some help with this one.
Why Should You Dress Well For An Interview?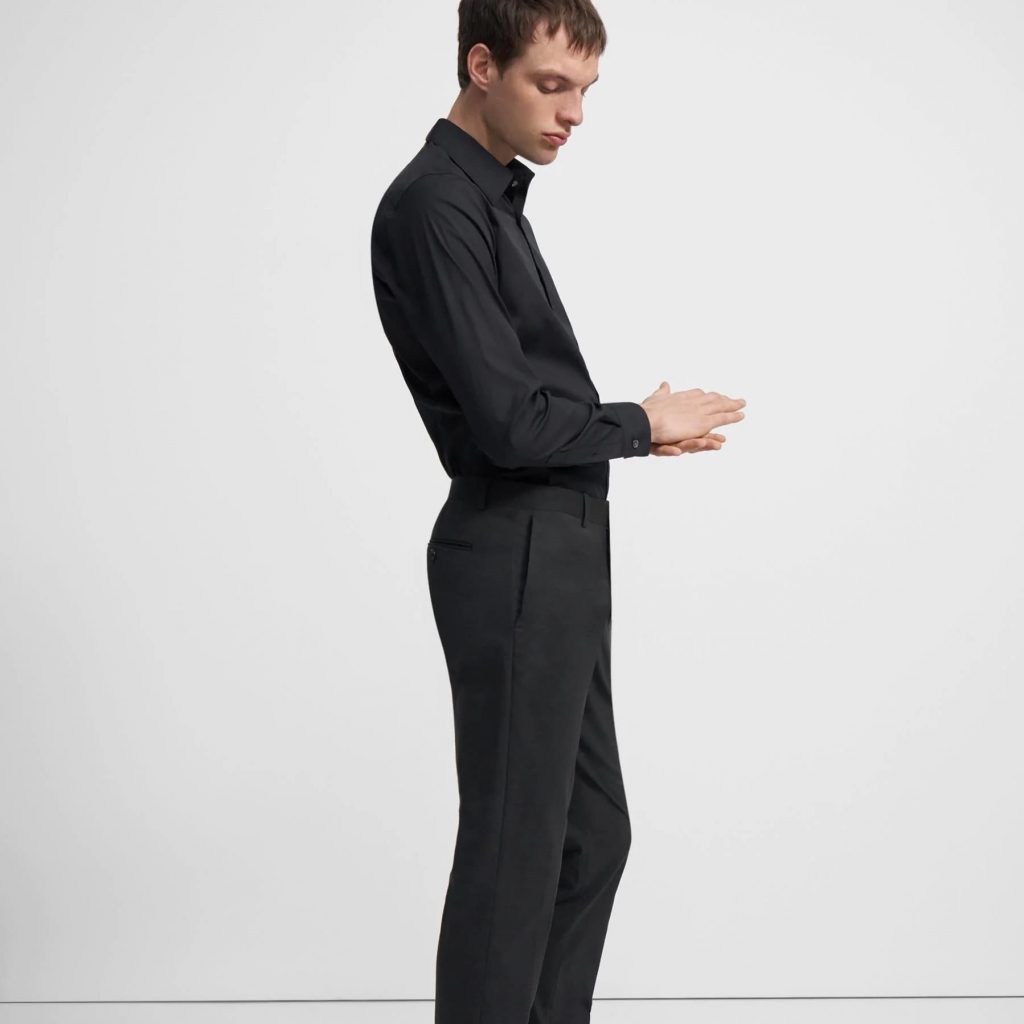 Let's start with the most important part – why does it actually matter to dress well for an interview? Other than the notion that one should always look their best, there's actually a lot to know about what to wear to an interview.
Job interviews are the first stage beyond a resume for employers. This means they've been impressed enough to go beyond paper, looking to see how well you may fit into their company, community, and values. Knowing what to wear to an interview shows future employers a first impression that they'll keep in mind while deciding who to hire.
As much as behavior, employers note appearance. Before the first word comes out of your mouth, you have your movements and presentation, so appearance always comes first. It's important to look presentable, organized, and like someone who will not only add to the company but further their success and community.
In essence, you have to fit the company as well as your suit fits you.
How to Pick What to Wear to An Interview:
It's easy enough for us to just list off some items and say they'll make a great first appearance, but the fact is, interview looks depend entirely on the situation at hand. No one wants to go in looking over or underdressed for the situation and end up losing attention just because of a last-minute choice.
Here's the first piece of advice to avoid that – always plan ahead. Don't throw together an outfit the morning of, but instead plan things out to match and be confident in the choice made.
When planning what to wear to an interview, we've got four essential things to keep in mind for selection:
1. Stage
It's always important to set the stage for an interview. Think of actors in a play – the costume has to set the scene in order for things to be natural. So, how does that apply to an interview?
When deciding what to wear to an interview, consider the setup. Is it in person? Online? Do you know the building or others who work there? We'll be honest, online vs in-person doesn't matter. Whether virtual or face-to-face, dress to impress all the same.
Getting too comfortable at a home interview only leads to the false notion that there's not as much on the line. Dress professionally and keep that business model in mind rather than struggling to focus while lounging in sweats.
2. Dress Code
Looking at the dress code, we have to say that business is always best. When it comes to what to wear to an interview, men have it pretty easy. There are some standard outfits that can be worn to cover a variety of environments.
A basic suit and tie is the best bet when it comes to a business look, but for those going into business casual locations, some slight adjustments can be made. It's important to know the atmosphere and dress code of the business before heading into the interview, so make sure to do some research ahead of time to prepare a look that will blend in with the crowd.
Whether applying for a top industry office (go for the full suit) or interviewing for the Starbucks down the street (business casual here, friends), it's important to show off your best side and add a bit of professionalism to the standard shirt and jeans appearance that most of us rock on the daily.
3. Color
Here's the thing, we all want to be remembered at the first meeting. What we don't want is to solely be remembered for a wacky patterned shirt that was worn and later regretted.
When it comes to what to wear to an interview, turn to color and pattern as well as the standard styles and fits. Eccentric patterns should be a no-go. Whether plaid, floral, or something a bit more unique, any pattern is more likely to make interviewers focus on the shirt rather than who's wearing it.
As for color, a rule of thumb is going neutral. Know what colors work with your skin tone and plan according to that. Dark blues, blacks, browns, or even dark purples (if they work with the skin) are all great options to look professional while leaving the focus on skills and values as an employee.
The last thing to note here – being virtual does make a difference. Try to plan ahead for the background and be sure to wear a color that contrasts the setting. We don't mean neon colors, but for white walls, wear something dark.
Try not to reflect the lights or contrast the location. You want your looks to stand out against the wall, not against the crowd. Let your skills handle that part.
4. Comfort
Last, but far from least, when it comes to what to wear to an interview, comfort is key. We know that everyone wants to look their best for that first meeting and, yeah, we've all been guilty of shopping for that perfect new appearance. But the fact is, interview clothes shouldn't be new from the store when you wear them to that meeting.
While it's always important to look professional, it's even more important to be comfortable in what's being worn. No one wants to be breaking in new shoes, uncomfortably stuffed into a new shirt, and resisting to itch at new pants while trying to impress potential employers.
For those who want a new look, buy in advance, wash those clothes, and wear them around to ensure that they're comfortable before heading out for the big meeting.
We're not sending everyone in blind. We want to offer up options in this article, meaning we've got a great selection of interview impressions to get those ideas going for a better business look:
Sylvain Shirt in Good Cotton, $195
Dandelion Simple Loafers, $795
Reversible Double Gancini Leather Belt, $605
Micronsphere Classic Fit Wool Dress Pants, price unavailable
Water-Repellent Trench Coat with Adjustable Belt, $380 (regular price $495)
Logo Embossed Leather Briefcase, price not currently available
Two Button Blazer, $85 (regular price $175)
GC Pattern Silk Tie, $225
Thom Browne Grey Cashmere 4-Bar Cardigan, $1,895
Moncler Navy Pique Polo, $250
Top 10 Items To Wear To An Interview For Men
Rather than just listing advice, we want this to be an article that doesn't just tell, but rather shows what to wear to an interview. In order to do that, we're focusing on some standard and essential looks for going into that ever-important first meeting.
As we mentioned before, we're making this article a what to wear for an interview men's exclusive guide. While these articles are a selection that ultimately can suit anyone's style, these top 10 items for any intro meeting are sure to make an impact on whatever crowd you're going into.
#1 – Classic White Oxford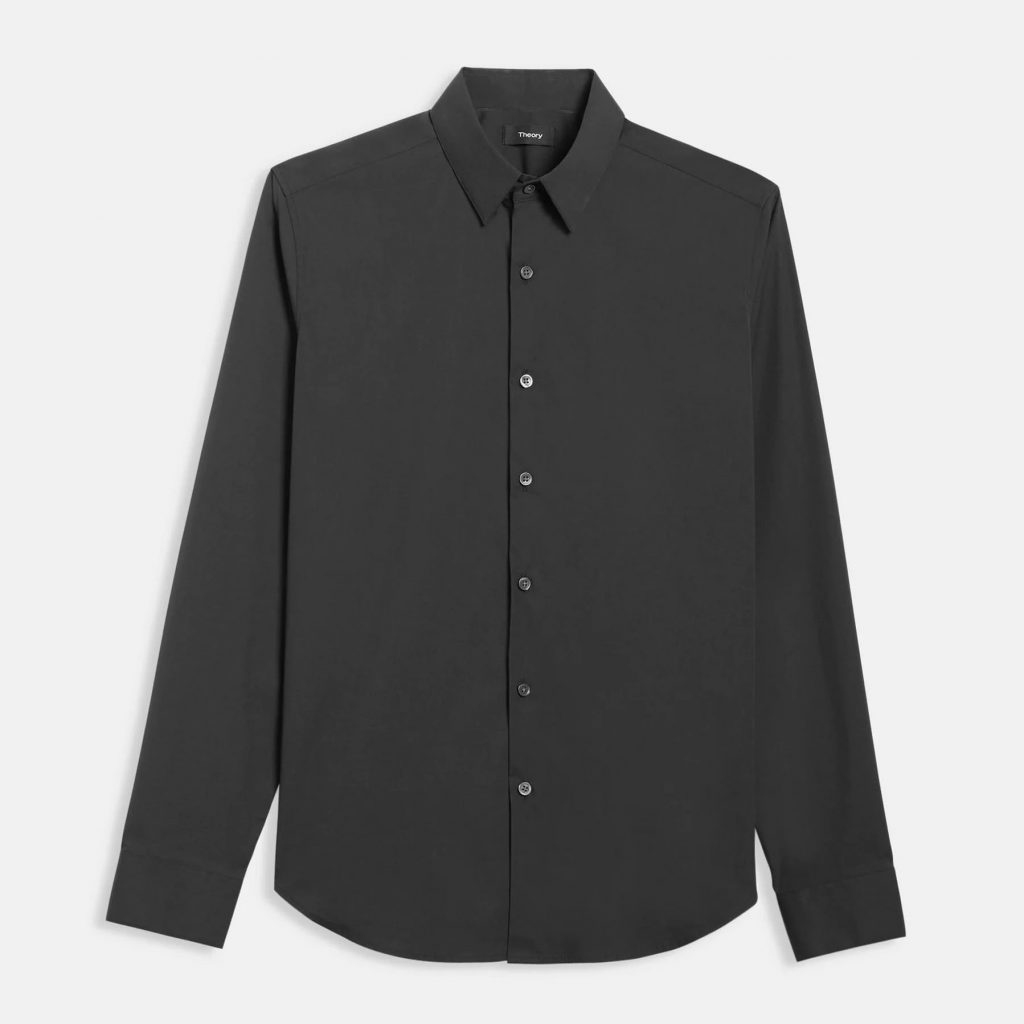 We're starting strong with the Classic White Oxford. This style honestly never gets old and there are so many options on the market that there's a shirt for every budget. The Sylvain Shirt in Good Cotton from Theory is an option that's sure to last in terms of style and durability.
Available in 5 neutral colors, this classic button-down keeps things business casual with its solid breathable cotton that works year-round. With a longer shirttail to achieve that ideal tuck, this classic Oxford offers a tailored fit that shows off the shoulders and arms without sitting too close to the stomach.
Made from SUPIMA cotton, this material is traced from its growing days to the sewing machine, following this soft shirt every step of the way to assure responsible production and high quality.
Soft, styled, and simple enough for any interview, this shirt is available for $195.
#2 – Simple Loafers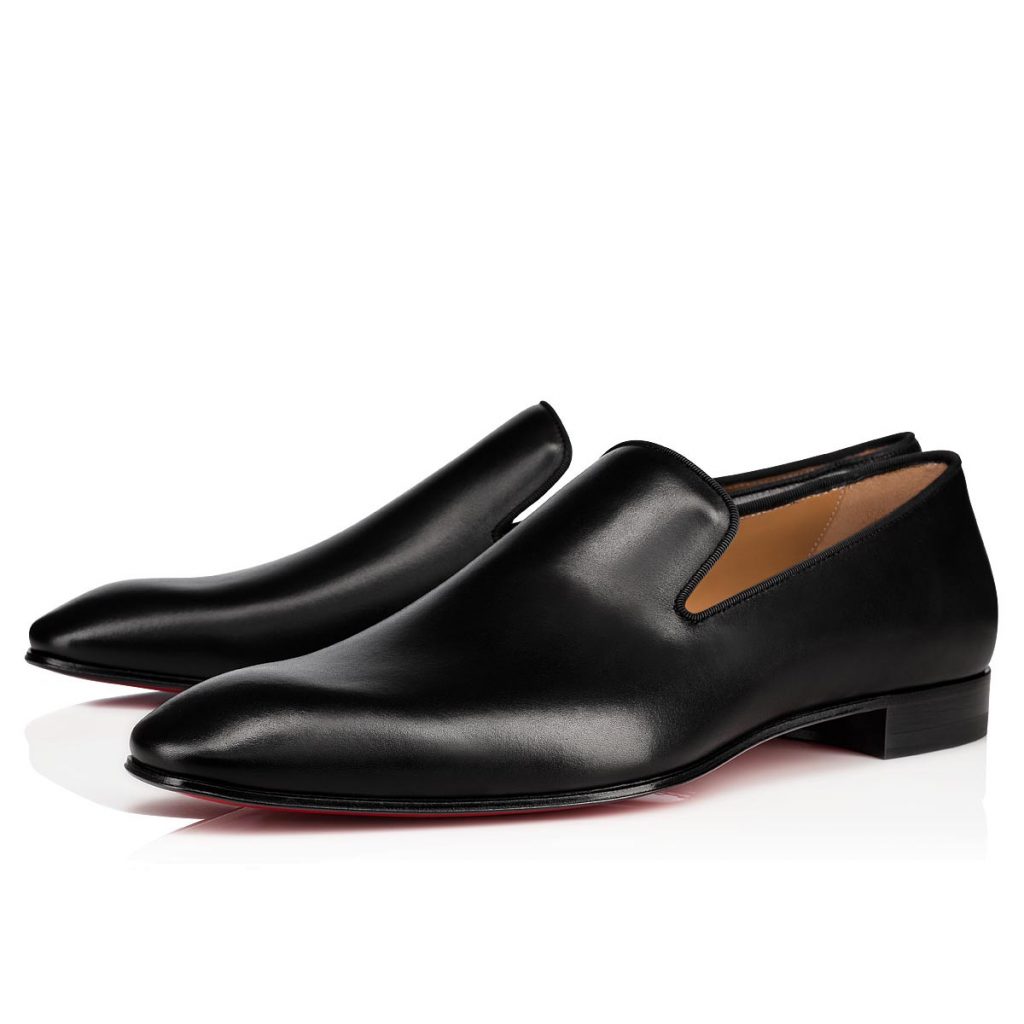 If you're going to spend money, then shoes should be a top priority. Considering how many hours are spent outside the home every working day, a top pair of loafers is essential for any business worker (even if only in the interview stage). The Christian Louboutin Dandelion Loafers are a pricey pair, but they're well worth the money for a lasting lifespan.
Any pair of loafers is a great choice, but be sure to shop for quality when it comes to these shoes. Go for a prime material rather than a cheap build to avoid flaking and discoloration appearing over time. A premium leather shoe may be a big cost to invest in, but a pair of solid black leather shoes will add to any business or business casual outfit to complete the look.
These Christian Louboutin's are available for $795.
#3 – Statement Belt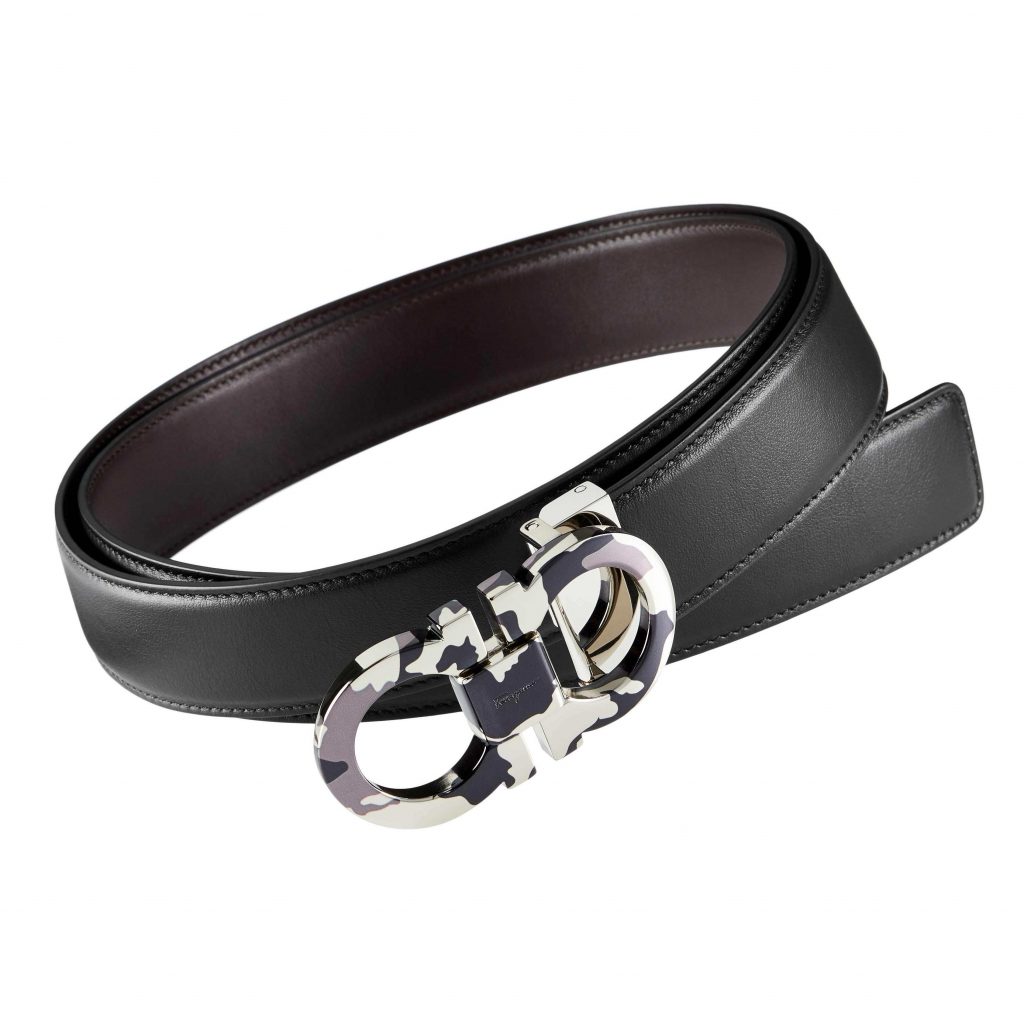 Here's the deal, pants need to be fit on interview day. To avoid a too-tight look, the best friend of any outfit is a statement belt to hold everything in place. Want the real deal? Go for something like the Reversible Double Gancini Leather Belt.
Similar to shoes, belts need to be of high-quality material with leather being one of the top choices on the market. When it comes to reversible belts, many times they appear in black and brown, fitting a selection of pants and shirts in terms of color and contrast. Our key suggestion here? Try to make the belt and shoes match. No one wants clashing black and brown.
The best part of this featured Gancini belt is its statement buckle with camouflage tones. Simple enough not to stand out, but stylish enough to add a bit of personality to any standard outfit, this buckle builds a look unlike any other.
This belt (and buckle) are available for $605.
#4 – Dress Pants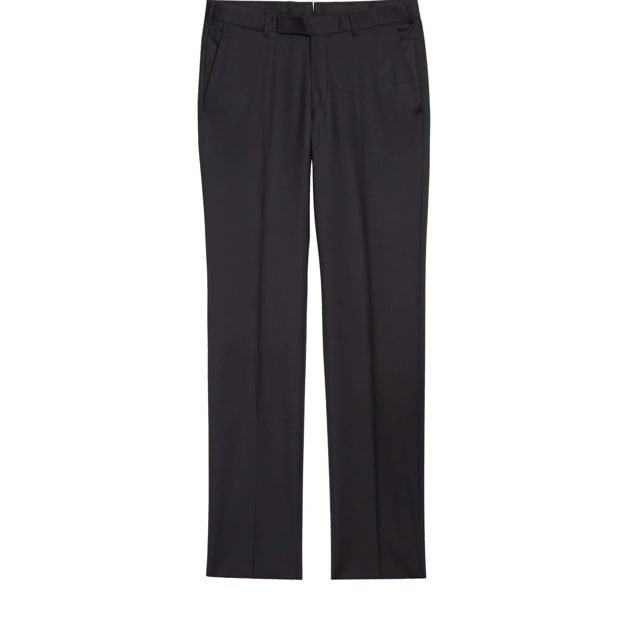 Keep it simple when it comes to the slacks. No one wants flashy colors that steal the show. Dress pants like the Micronsphere Classic Fit Wool Dress Pants are a great start to a staple interview outfit.
Try to go for quality material when it comes to dress pants. The fit makes all the difference. Rather than worrying about shrinking in the wash, leg length, or itchy fabric, a solid material included in these 100% wool pants will make sitting or touring a location comfortable and relaxing.
Straight cut from knee down, the Micronsphere Classic Fit Wool Dress Pants also offer a relaxed seat, leaving space in all of the right places. No one wants a stretched look when they take a seat in front of their potential employer. Relax back, settle in, and be comfortable in appearance and answers.
Unfortunately, the price is not currently available for this item.
#5 – Trench Coat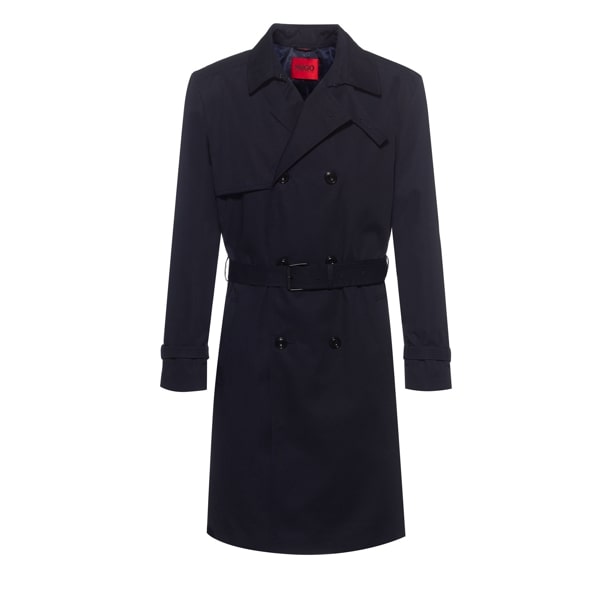 Think that only the layers for the office matter? Don't ever underestimate the coat. Stick with a traditional style like the Water-Repellent Trench Coat with Adjustable Belt for a timeless look that pairs well with any business attire.
From the first arrival to the building, every aspect of the appearance is being judged. A simple trench coat that repels the rain but maintains the style will work every time. Add in the belted closure of the navy blue or beige options and it's a winning fashion.
Perfect as the top layer of any look, the best part of this trench is the deep pockets to keep pants from bulging with wallets and phones. Rock that slim appearance while keeping the essentials at hand. Essential and efficient, just like what's written on your resumé.
This coat is currently on sale for $380 (regular price $495).
#6 – Briefcase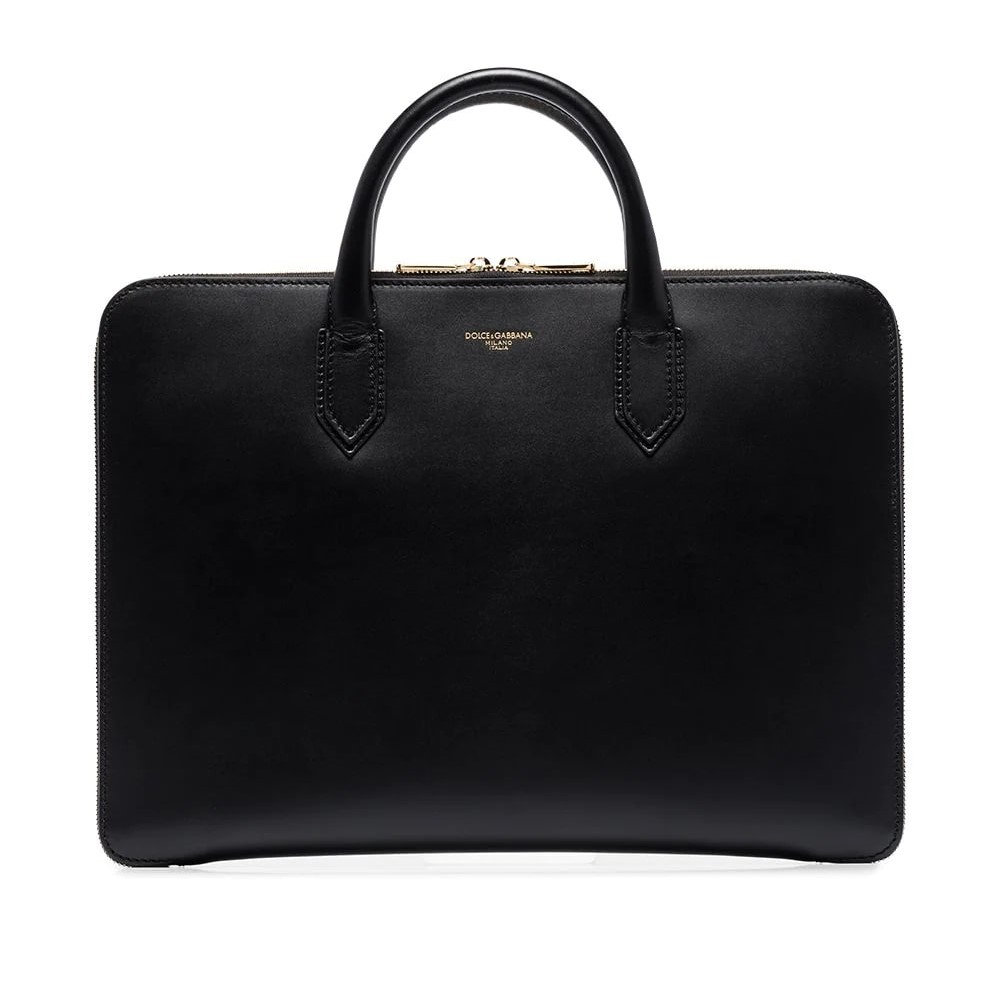 This one is more of an aesthetic accessory than a necessity, but a good briefcase exudes utter class. While there isn't a lot to bring to an interview, a few copies of a resumé alone make including the Dolce & Gabbana Logo Embossed Leather Briefcase well worth it.
We'll keep it quick with this one as briefcases tend to speak for themselves. Who doesn't take someone carrying a briefcase seriously? You want something simple, sleek, and stylish when it comes to this accessory.
With stunning leather handles, a simple interior, and gold accenting on the soft black leather, this briefcase checks off every box that we require for an accessory. The brand name is a big one for this piece (it's always bound to impress) but the look alone will be sure to make future employers take anyone seriously when they enter the room with this one.
Unfortunately, the price is not available for this product at the moment.
#7 – Blazer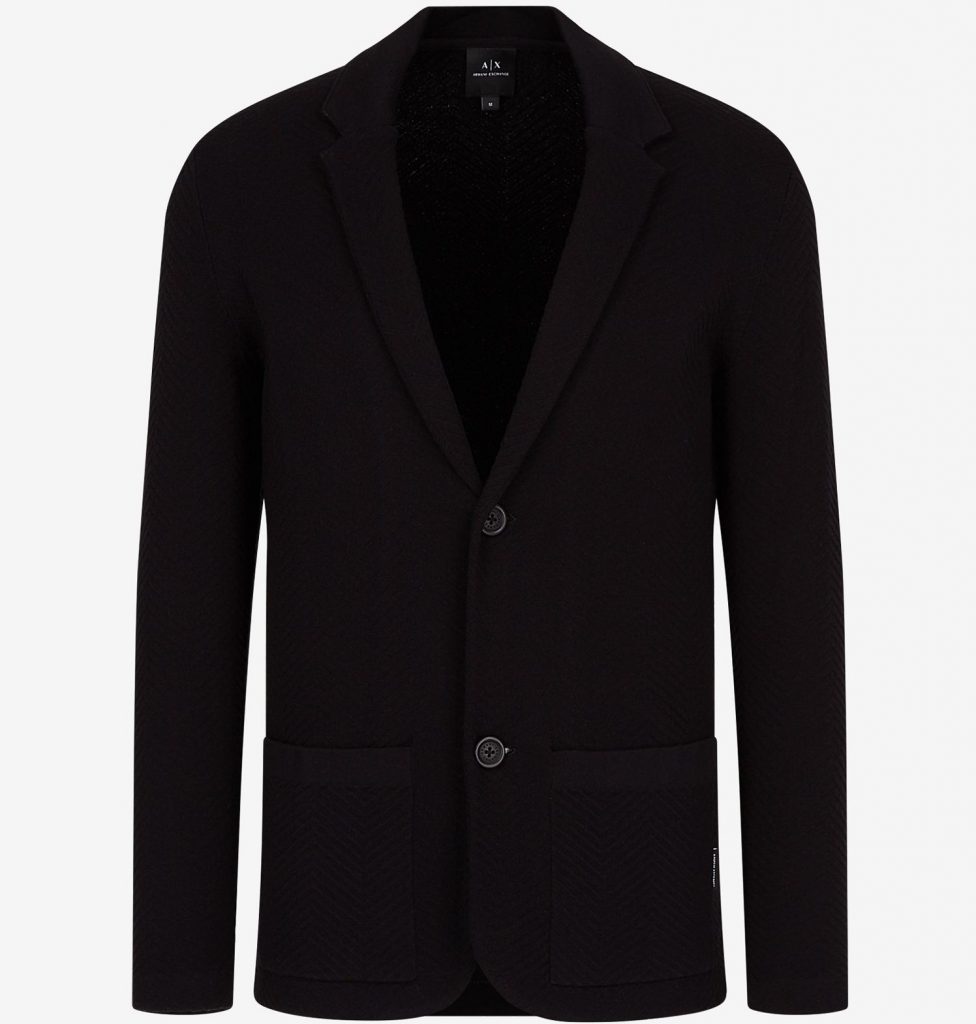 We'll give readers a hint for this one – blazers aren't just for formal events. A universal blazer in neutral colors can easily upgrade a casual look to business casual in one move. Make it the Armani Exchange Two Button Blazer and the look is a stunning one every time.
Simple in its style, all this blazer needs is two buttons to hold the whole thing together. With slim pockets and a light cotton build, this blazer is all about adding a layer of style (remember, blazers shouldn't be worn in place of coats).
So, why choose a blazer? They pair with just about every look. From jeans and a t-shirt (not recommended for an interview) to a button-down and slacks, a blazer just elevates the appearance to a more formal level.
The Armani Exchange Two Button Blazer is currently on sale for $85, down from $175).
#8 – Tie
It doesn't matter what your personal style is at home, everyone needs at least one tie to pull together a formal appearance. For those who only want to go for one, it's important to carefully select a neutral pattern and color like the GC Pattern Silk Tie.
The nice thing about the GC tie is that it elevates a simple black appearance with an incredibly subtle pattern. Just enough to add an element of texture, this Gucci tie also comes in dark and pale blue for those who love tonal grouping.
The best part of this item is its quality material. Smooth silk that finds a slight shine in the light will impress anytime. Silk not only feels great, but its stunning appearance always guides an outfit, leveling up from business casual to business manager.
Go for Gucci with this tie for $225.
#9 – Cardigan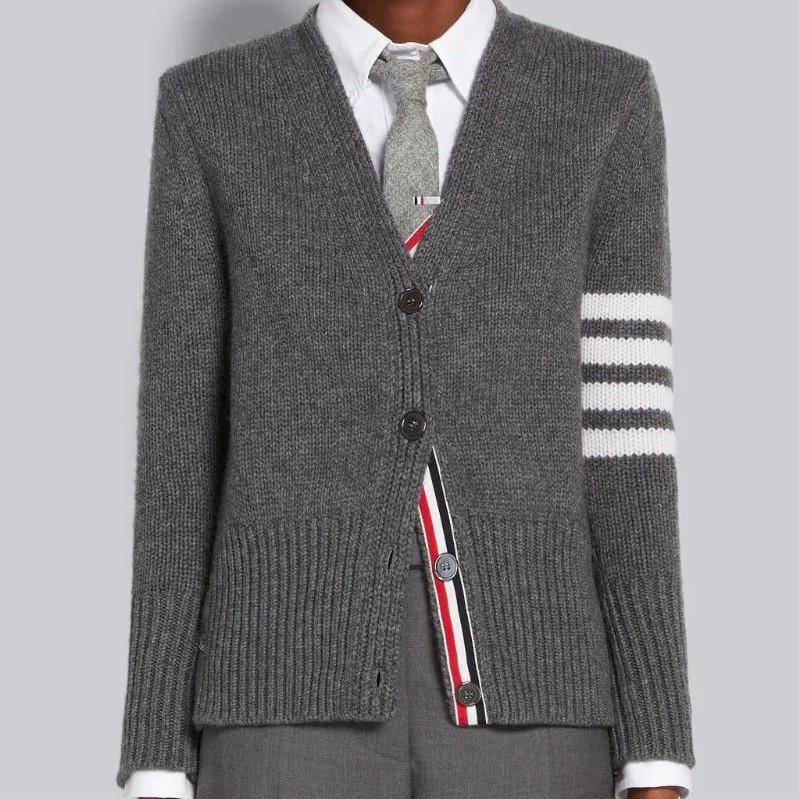 We've been glancing at the formal attire so far in this article, but we need to remember that business casual exists for a reason.
With that in mind, we have to say that while blazers aren't always necessary, layering can't be forgotten. Something as simple as the Thom Browne Grey Cashmere 4-Bar Cardigan adds an element to the business casual look that too many forget.
We'll be honest, this cardigan is miles ahead of others in this market. The reason? It's incredibly soft and soothing cashmere material. Button closure for the front and lining the wrists to cuffs of the sleeves, this preppy appearance really can make a difference.
We're not saying it's bad to show arms during an interview, but the fact is that layering tends to elevate the look from standard to stylish. Dark grey in its color, this piece perfectly pairs with a lighter-toned shirt for that beautiful contrast we discussed earlier.
We did go for true quality with the recommendation for this one, so this Thom Browne piece goes for $1,895.
#10 – Polo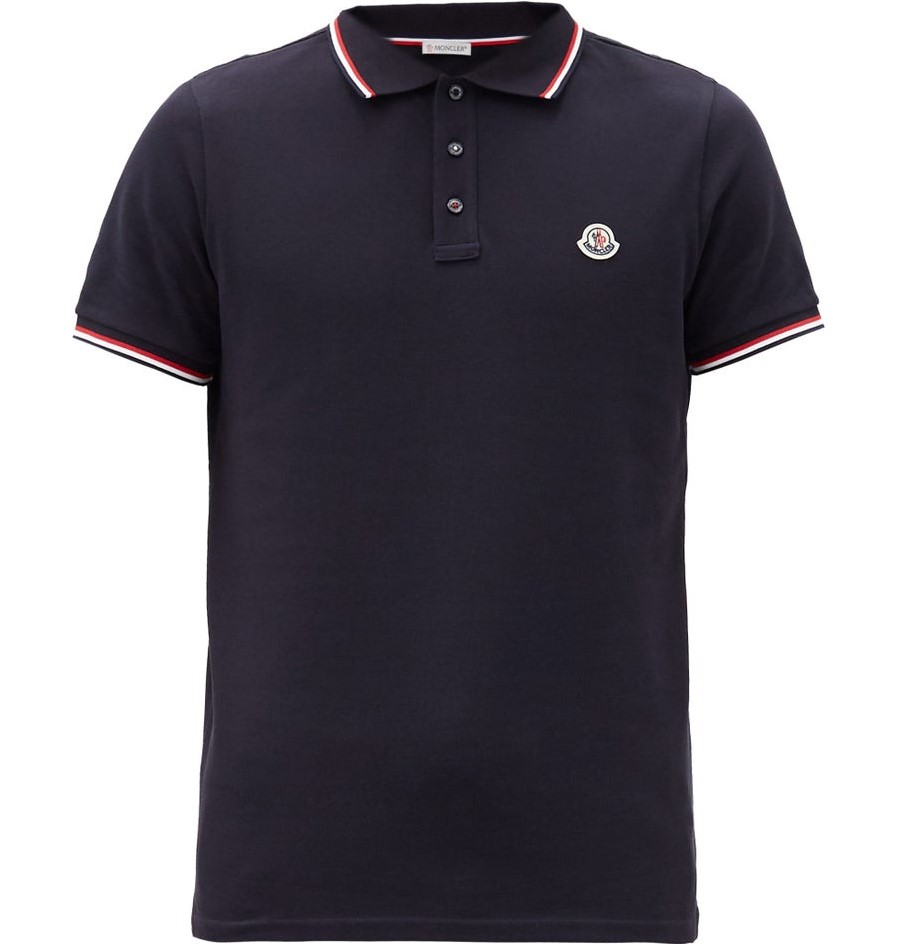 Ending on the business casual bus, we're taking a glance at the incredibly universal polo. From solid colors to a stiff collar, polos are always a great choice to have on standby for any event, especially when one of the closet options is the Moncler Navy Pique Polo.
We've mentioned before being fans of neutral and dark tones, so this navy polo fits right in place when it comes to that style. The fun part about this option is the small lining of white stripes that lines both cuffs and the collar for a bit of a break from that standard blue look.
With the comfort of a favorite t-shirt, this polo keeps the relaxed fit but ups the appearance to a more business-based look. Pair it with a blazer or cardigan and the look is sure to make an impact on any future employer, leaving you polished and ready to impress.
This polo is available for $250.
How Do I Style What To Wear To An Interview?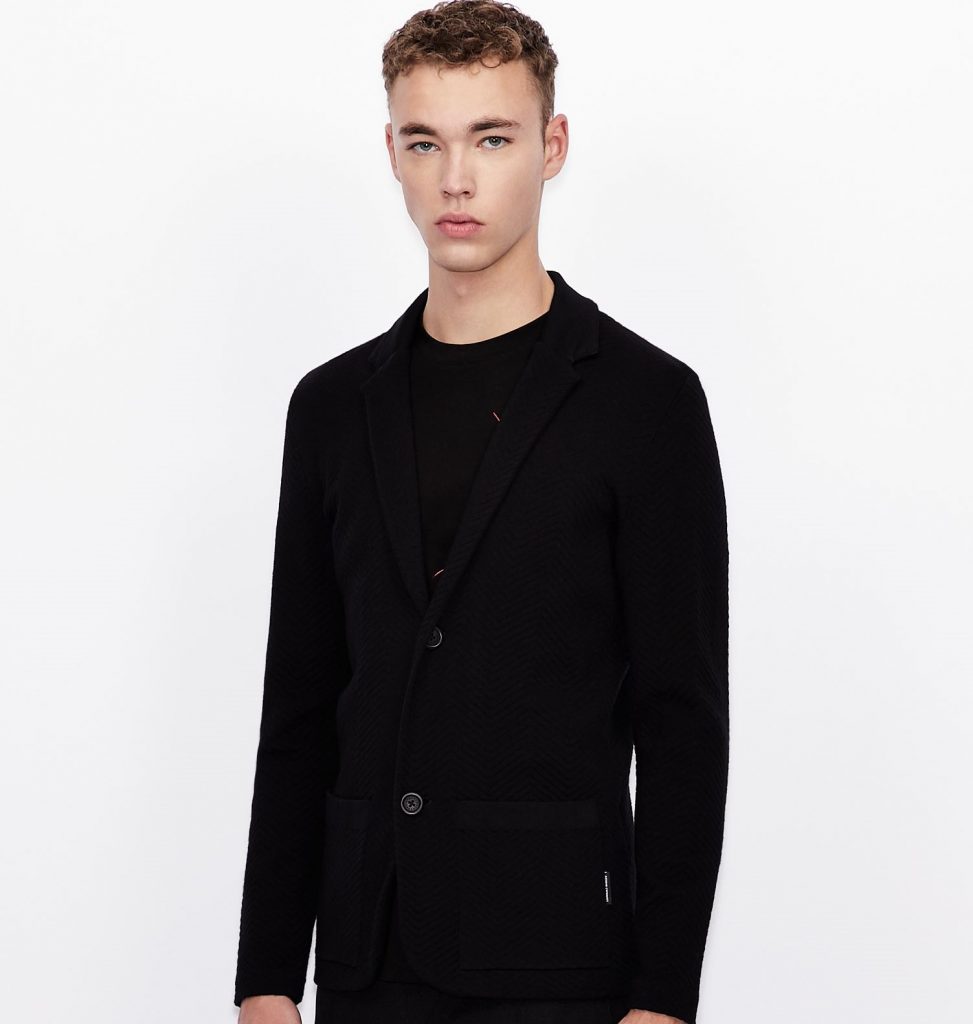 Have all the pieces of the puzzle? All that's left is to assemble that perfect outfit. But styling is a whole other beast when it comes to what to wear to an interview.
Try to plan around with color. Don't mix and match wild combinations, but instead work with tonal groups, neutral tones, or even a simple monochrome look for an easy style. Pair darks with lights for a pop of contrast that doesn't go too overboard with the brightness. The goal is to impress, not to blind.
Layer the look. Jackets are anyone's best friend. Whether in a hot or cold space, layers add an additional element of color, texture, and pattern to the appearance, so anything from a blazer to a cardigan can make a huge difference when it comes to that business appearance.
Our last piece of advice? Accessories. From ties to shoes to that slick briefcase, accessories can complete any look so they're not a piece that should be overlooked.
The best way to style an interview appearance? Simple top, simple pants, color grouping, layers, and accessories. Throw it all together and it's a classic style that never grows old at any event.
How About An Online Interview?
So, we've covered the standard What to Wear to a Job Interview Male Edition, but what about online interviews? Let's face it, these days there have been far more online interactions than in person. We'll be very clear here: just because it's online doesn't mean that no effort should go into your appearance.
The fact is, more thought needs to go into an online interaction as individuals are judging on every aspect they see on that screen (including the background, so blur out or hide those embarrassing posters).
When it comes to online outfits, we need to state this simple fact – please wear pants. It's a running joke at this point of how many individuals got a little too comfortable over the pandemic with their appearance leaning a little too casual.
So, we'll lay it out with some simple selections to consider:
Button-downs are always a safe bet
A blazer or jacket never hurts
Ties are great (you can feel that out depending on the business)
Get the hair looking great – cameras pick up every inch of flaw and that includes a stray hair
Slacks. Please don't forget the pants
We'll be honest, when it comes down to dressing for a home interview, the attire remains pretty similar. Whether in the office or online, the idea is to always impress.
While home interviews may not require a briefcase, trench coat, or belt, the top and bottom attire should stay the same. Dressing for business gets you in that state of mind to focus solely on the job ahead and all that you can offer the company.
Just dress well, stage the background, and make sure the lighting and mic are fully functioning. After that, all that's left is to impress.
Final Thoughts
While it can definitely be stressful to try to plan ahead in knowing what to wear to an interview, the simple fact is most people should have one or two solid outfits in the closet to pull out for any business casual or formal event.
Clothing can be expensive as a single purchase, but quality attire for each of those outfit staples will ultimately save you money and time in the long run.
Whether in-person or online, to dress for success is the only way to go. Match the environment, dress for the job you want, and put the best foot forward with a simple look that's sleek and stylish, but not stiff or all-consuming.
Remember, the outfit is meant to compliment you, not take over the discussion. And with that, this What To Wear To An Interview Men's edition team bids you good luck!
---
Check out some more recently published articles below:
Best Chain Link Necklace for Men 2021
Get Access to Exclusive Deals
Subscribe for free to get exclusive deals in your inbox. 100% privacy