How To Wear Ankle Boots Over 40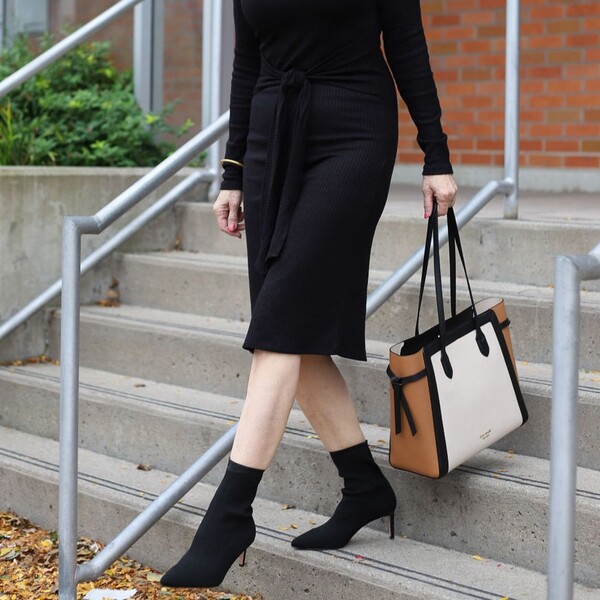 There's a common misconception that fashion is exclusively meant for 20-somethings. There's no arguing that today's young ones dictate what's in and out of style, as they have a massive influence on driving certain trends.
That said, we shouldn't assume that everyone outside this age range is out of style. Fashion is no stranger to age, gender, or any type of demographic.  
Anna Wintour, Rihanna, Stella McCartney, and Billy Porter continue to be important figureheads in the fashion industry despite their age.
It just goes to show you that you can still shake the world, regardless if you're 30 or 50. But for those in need of a style crash course to help jog their creative juices, I'll show you how to wear ankle boots over 40. 
This classic shoe is considered a wardrobe necessity for all core aesthetics.
Made for all ages, it's regarded as an effortless way to win some style points. Unsure of how to wear ankle boots over 40? If so, I'll share some outfit ideas worth trying out.
What Are Ankle Boots?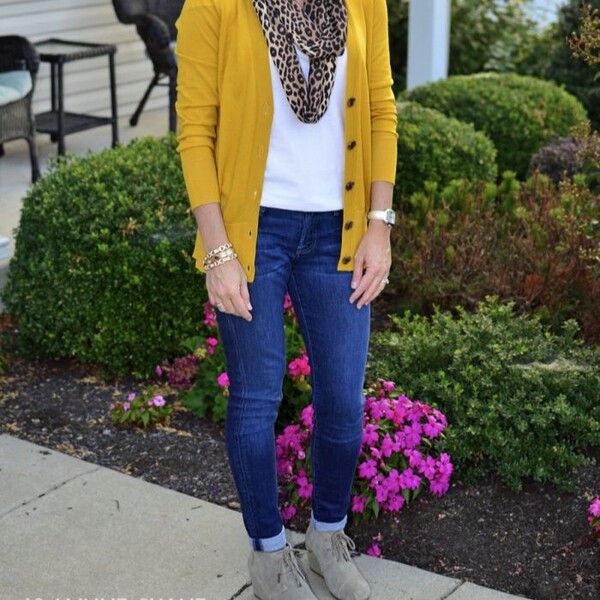 Simply put, ankle boots are a type of footwear that offers complete coverage. Often worn during the cold season, trendsetters typically opt for block heels and platforms for some added height.
They're usually made out of leather and suede, which are known to be quite durable against everyday wear and tear.
Ankle boots can be found in various core aesthetics, ranging from the overly buckled platforms of goth culture to the sleek and sophisticated block heel of minimalism. 
History Of Ankle Boots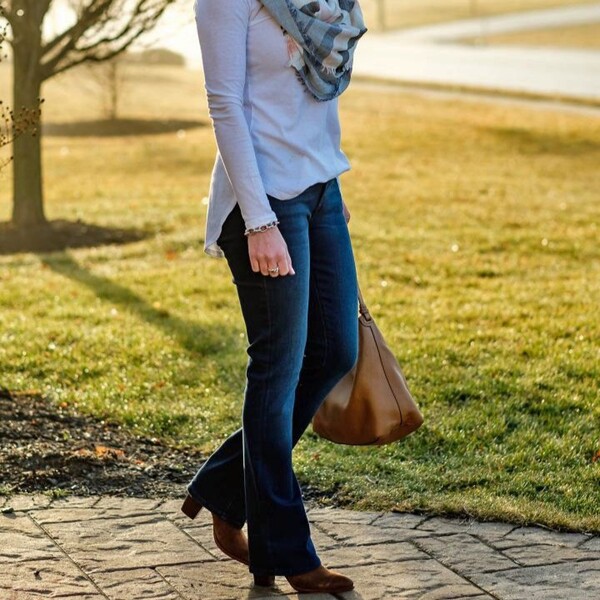 The boot itself entails a long-winded history that spans all the way back to the pre-historic age. To keep things short and concise, I won't be delving into the origins of the shoe. Instead, let's jump ahead to the early 19th century.
While traces of the ankle boot can be found as early as the 1500s, it didn't become popular until the invention of the Blucher. Worn by laborers in 1817, it managed to seep its way into everyday dress thanks to its functionality and timeless silhouette.
The lace-up design of the Blucher partially inspired women's footwear during the time, as inventors such as J. Sparkes Hall were responsible for pioneering vulcanized rubber boots.
This type of shoe soon became a mainstay in traditional Englishwear, so much so that the late Queen Victoria was the first to don ankle boots with an elasticized gusset.
Over the years, ankle boots continued to be popular, partially thanks to their versatility. Its silhouette was deconstructed and transformed to meet the likes of various trends, which include notable examples such as the iconic go-go boot and cowboy boots.
When To Wear Ankle Boots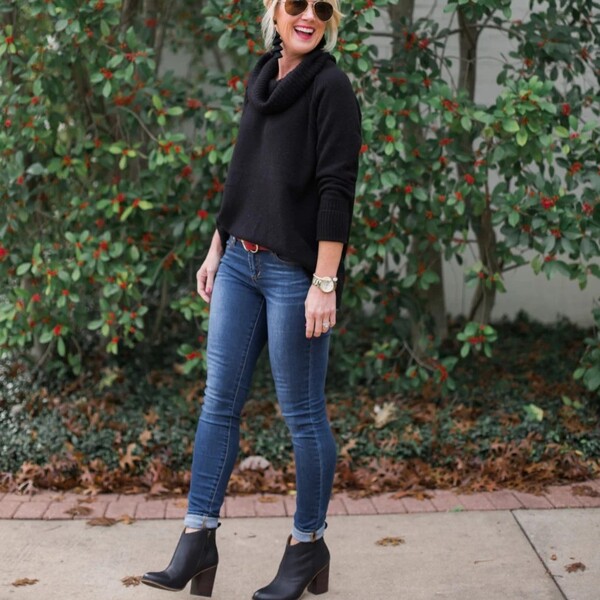 I'm fairly certain that I won't take anybody by surprise by stating that ankle boots should only be worn casually. No matter the cut or silhouette, this type of footwear can't be worn to formal events, given its affiliation with mud, rain, and labor. 
They're commonly adopted as a part of streetwear, typically worn with jeans, bomber jackets, tees, and other wardrobe basics.
It's worth mentioning that trendsetters usually consider the environment before settling on a pair of ankle boots.
Some designs are made for a more treacherous terrain, while others are perfect for casual city walking. I recommend taking a quick look at the product description before committing to checkout.
10 Outfit Ideas With Ankle Boots Over 40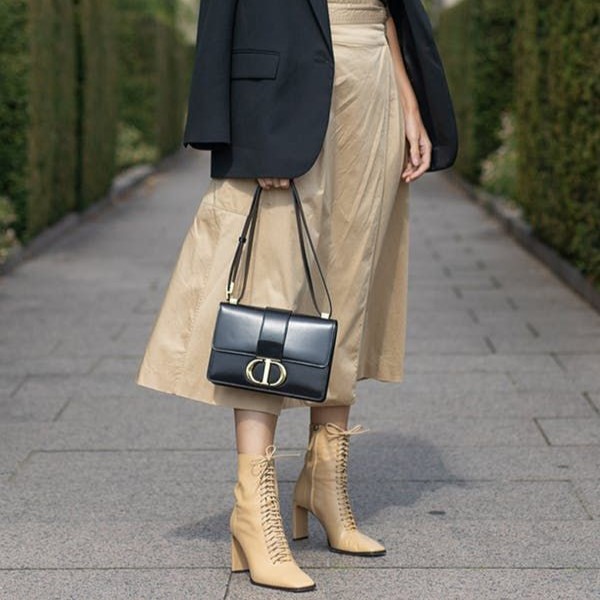 Lace-up Victorians offer a hint of steampunk edge that pairs well with relatively subdued outfits. While you're free to sport a petticoat and a corset, I recommend this modernized alternative.
The subtle flare of the midi skirt and the structured silhouette of the black blazer is somewhat reminiscent of traditional corporate wear, given its conservative nature.
If that's not the look you're going for, adding a pair of vintage-inspired block heels is an absolute must. The sunglasses and the matching Coach handbag help to keep the outfit semi-casual.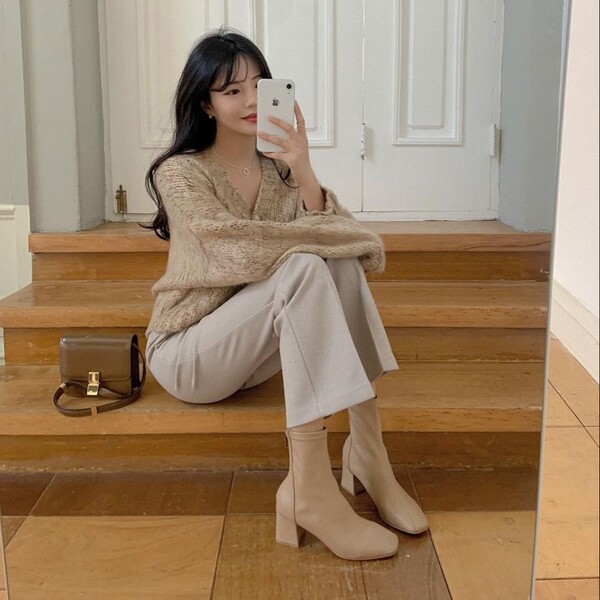 Simple sophistication may seem like a hard aesthetic to pull off, but it's actually way easier than you think. It typically involves high-quality closet classics, such as a high-quality cable-knit and a pair of tailored trousers.
I highly recommend opting for a monochrome ensemble, as it's the quickest way to look effortlessly chic without the need for additional layering. For some added height, I suggest topping this "how to wear ankle boots over 40" contender off with a pair of nude block heels.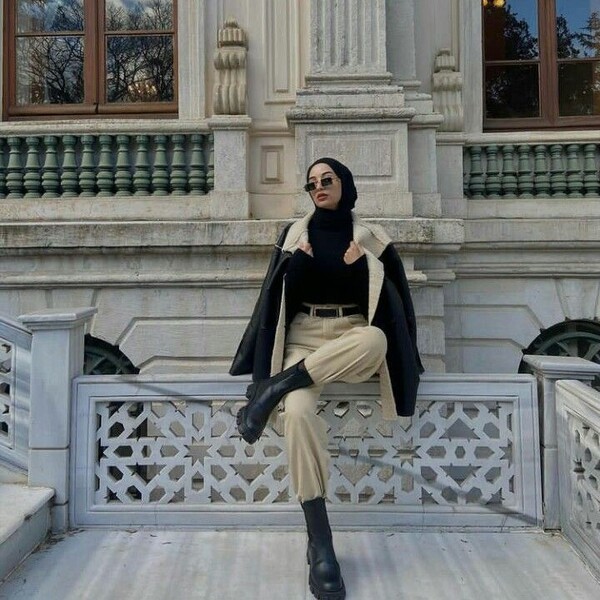 I'm fairly sure that this outfit is a direct copy of Kim Possible's iconic ensemble. But it's no secret that fashion depends heavily on nostalgia. Thankfully, KP's look is quite wearable. 
Composed of a black turtleneck, cream-colored pants, chunky ankle boots, and a sherpa jacket on top, this fall-centric OOTD is both practical and pretty for 7° weather.
It's relatively simple in silhouette, as there's no need for additional accessorizing to help accentuate the outfit. If you're wondering how to wear ankle boots over 40, this is a look worth considering.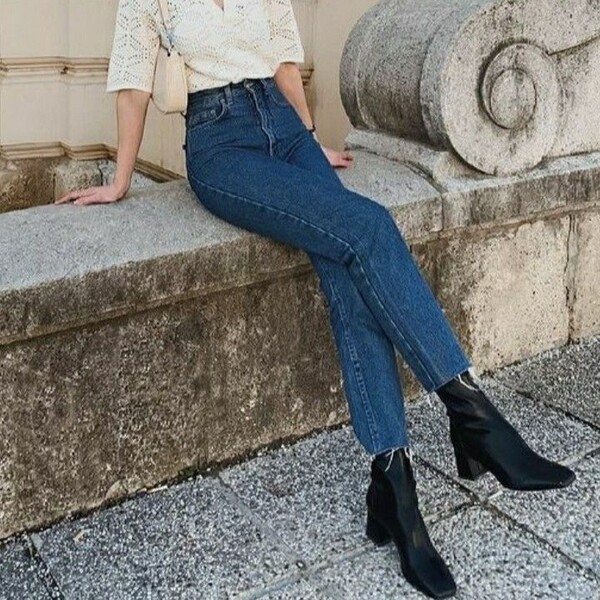 Not sure how to wear ankle boots over 40? If so, you can take comfort in the good ol' jeans and blouse combo. A timeless aesthetic, this ensemble is perfect for days when you're in the mood for something simple.
This outfit is all about emphasizing your silhouette, as the tailored nature of the denim paired with the boxy shape of the top helps to impart an hourglass figure. For textural interest, I recommend opting for an embroidered or crochet blouse.
Ideally paired with black ankle boots for a bit of height, this romantic look is ready for casual dates or hangouts with friends.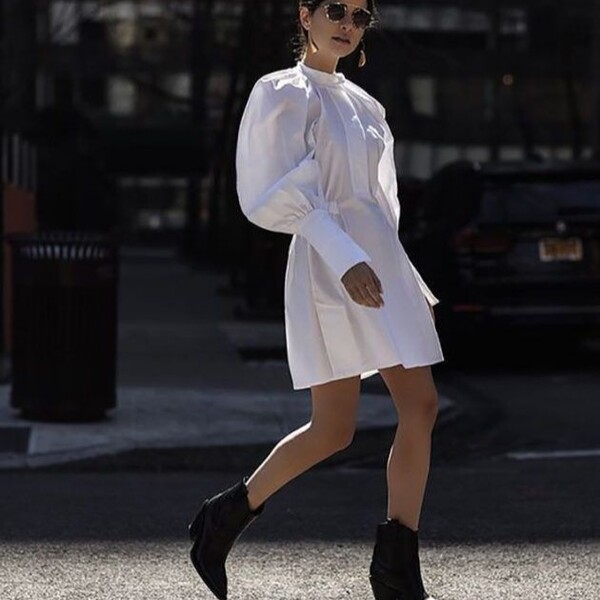 Women over 40 should dress conservatively. Said no one ever! If you want to rock a mini skirt or a cropped gown, you should absolutely go for it.
For instance, this glamorous contender features a puffed-blouse dress with black cowboy boots. Complimented with sunnies and a pair of gold earrings, it definitely exudes some "single and thriving" energy.
It shows off a tasteful amount of skin, which is great for those who are still looking for a bit of coverage. In terms of additional accessories, this is a great option how to wear ankle boots over 40. It's best accompanied by a designer handbag.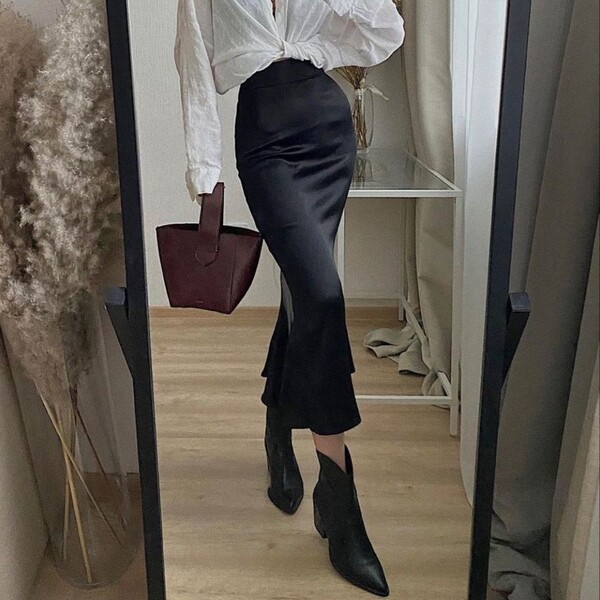 If I were to describe this outfit as a mood, I'd say that it's reminiscent of that rich aunt who travels a lot.
Featuring a white tie-up blouse, a black silk midi skirt, and a pair of pointed-toe ankle boots for some added height, this sophisticated look is definitely something an affluent 40-year-old would wear to a casual family dinner.
The only thing that's missing is a quintessential pair of sunnies and a decorative headscarf. Don't forget to add a designer bag while you're at it!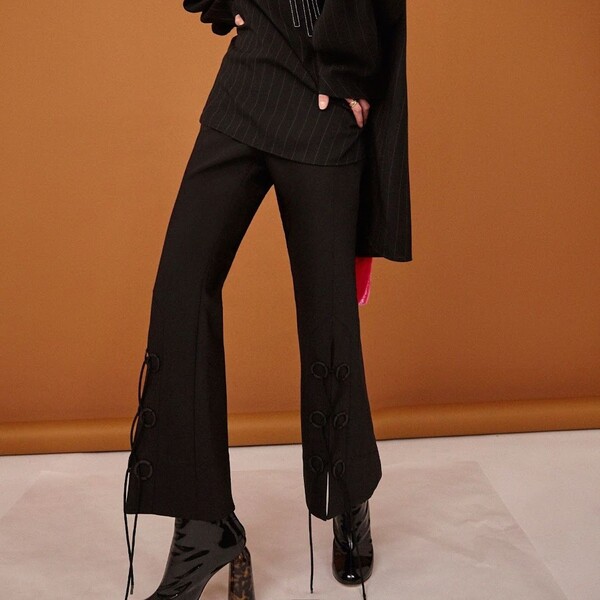 The New York fashion editor look is quite an easy aesthetic to achieve. If anything, it can basically be summarized in a black turtleneck and a pair of tailored jeans.
In a relatively simple style, the key is to accentuate the outfit further with textural detail and small pops of color.
For instance, this outfit is composed of an oversized sweater, a red turtleneck underneath, a pair of bell bottoms, and a set of ankle boots with an accent heel.
The gold hoops help to elevate the entire ensemble, as it works wonders in brightening up the outfit's dark tones.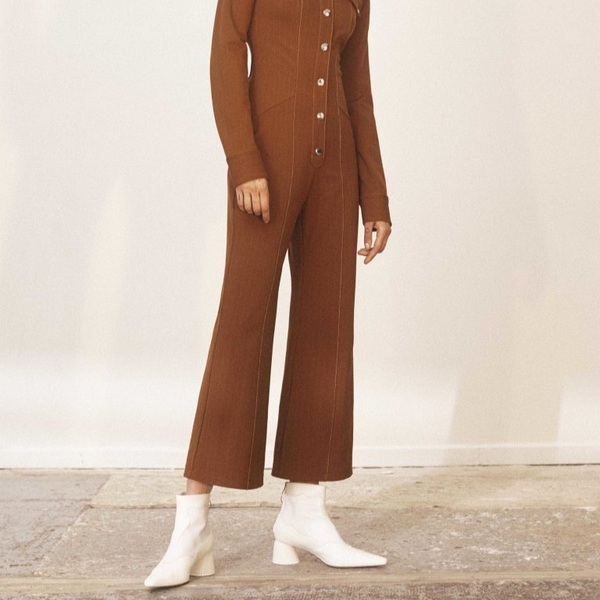 The best way to cure a styling slump is to rely on the classic jumpsuit. It takes care of two problems all in one.
Considered a notable contender in my "how to wear ankle boots over 40" style guide, this OOTD is composed of a brown button-up one-piece, a pair of statement earrings, and a set of white pointed-toe boots for some added juxtaposition.
Making for a fairly bold aesthetic, I suggest adding a black leather jacket on top to help mute its daring vibe.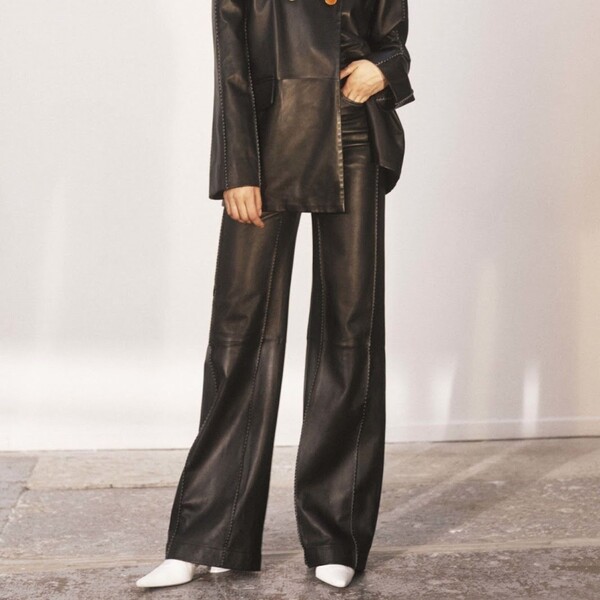 Age 40 usually denotes a certain level of wisdom, confidence, and intelligence.
Case in point, it's best to exude these characteristics through the way you dress. A well-fitted blazer and a pair of trousers can do the talking for you, as they're known to be quite sophisticated.
This matching set is constructed out of black leather, which is quite uncommon in the world of formalwear.
That said, it does act as a refreshing alternative for those not fond of twill and herringbone. Complimented with white boots, it's definitely something to consider if you're wondering how to wear ankle boots over 40.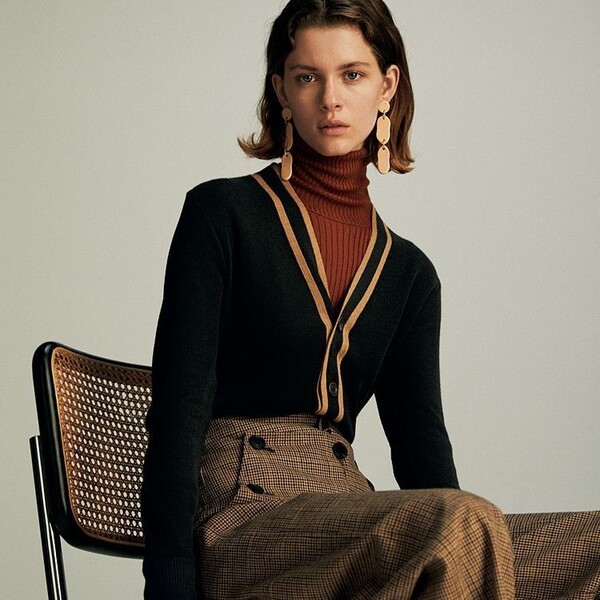 This outfit doesn't feature a pair of ankle boots, but I think it's fair to assume it could. Given the autumnal vibes of this option, I would be surprised if it was complimented with sandals instead. 
Featuring a black cardigan, a burgundy turtleneck, and a set of micro-plaid pants, this distinguished ensemble is definitely in need of a pair of black ankle boots.
The chunky earrings help to counterbalance the seriousness of the outfit, as, without them, it runs the risk of looking too corporate.
What Type Of Ankle Boot Outfits Can You Get?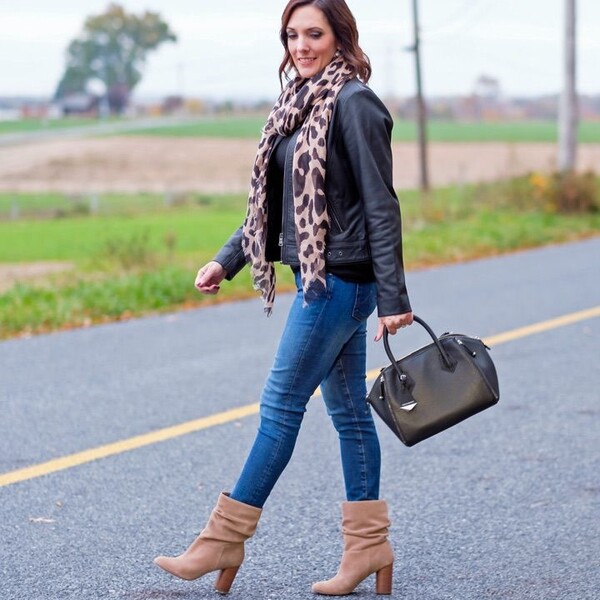 Contrary to popular belief, those over 40 are allowed to wear whatever they want.
Core aesthetics are not exclusive to a demographic, as you should feel free to experiment with fashion. Concerning ankle boots, I thought to discuss some dress senses that might appeal to 40-year-olds.
It's worth mentioning that this list is considered a taster. Anything that's not included doesn't mean that it shouldn't be worn by this age group:
Minimalism: This core aesthetic focuses on closet classics and neutral colors. It's considered a great starting point for those unsure how to wear ankle boots over 40.
Streetwear: Despite popular opinion, this dress sense isn't exclusive to 20-year-olds. Jeans, fur coats, neon colors, and mini-dresses can be worn by various ages.
Academia: If you consider yourself a fan of white button-ups, trousers, and sweater vests, I highly recommend checking this core aesthetic out.
Semi-Casual Corporate Wear: This trend basically entails a mix of office clothing and casual garments.
The 'Fashion Editor' Look: Formally discussed in prior outfits, this aesthetic generally involves wardrobe basics, flattering silhouettes, and minimal accessorizing.
How To Choose The Best Ankle Boot Outfit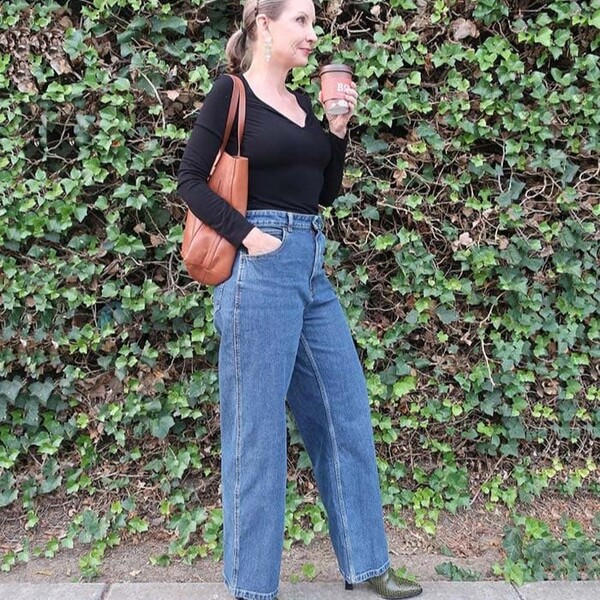 Shoe shopping is often perceived as a frivolous pastime. While it may seem like a simple matter of "yes and no," it actually involves a keen eye for detail and lots of forethought. Finding the perfect pair is no walk in the park, given the vast amount of cheap knock-offs on the market.
If you intend on making a significant investment, I'll discuss some pointers to consider when buying ankle boots.
A successful shopping spree is dependent on four things: material quality, design, practicality, and price. In regards to ankle boots, most reputable brands utilize leather, rubber, and suede during construction.
Known for its durability and strength, a well-made pair can last several years despite continued wear and tear. They're relatively difficult to break in, which is a sign of good craftsmanship. Those that feel flimsy and thin should be avoided at all costs, as they're known to rip and scuff quite easily.
Ankle boots come in a wide variety of cuts, colors, and prints. As a general rule of thumb, opting for black leather is always a good move, considering its versatility. That said, you should always settle for a design that aligns with your current aesthetic.
Practicality also plays a big role in decision-making, as customers should never choose a shoe that is uncomfortable and hard to style.
In terms of price, a high-quality pair of ankle boots can retail anywhere from $100 to $300, depending on the design, material, and brand. It's best to consider the whens and wheres before settling on a shoe. At the end of the day, you don't want to cop a set of heeled booties if you're an avid hiker.
How To Style Ankle Boot Outfits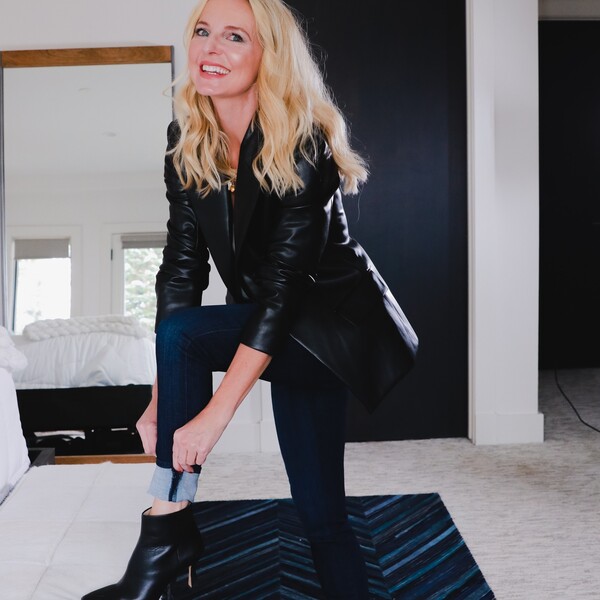 Accessories can make or break an outfit. With that in mind, I thought it best to provide some styling tips to help enhance your final look. Still unsure how to wear ankle boots over 40?
If so, don't sweat. Here are some ways to turn any ordinary fit into an Instagrammable moment:
Bell Bottoms: This type of pant pairs very well with ankle boots. Its flared silhouette is a direct contrast to the slim-fit nature of this shoe.
Accent Heels: Tired of black leather boots? If so, then you'll be glad to know that accent heels exist. Some varieties include cheetah prints, tortoise, and marble.
Jewelry: You can never go wrong with a dainty necklace or pair of statement earrings. It's considered an effortless way to add some glam to your final look.
Leather Belts: The best way to style ankle boots is to pair them with similar material, such as leather.
Blazers: For those not fond of stilettos, a pair of heeled ankle boots can act as a more comfortable substitute. It'll still give off that quintessential corporate look.
Fashion Tips To Avoid With Ankle Boot Outfits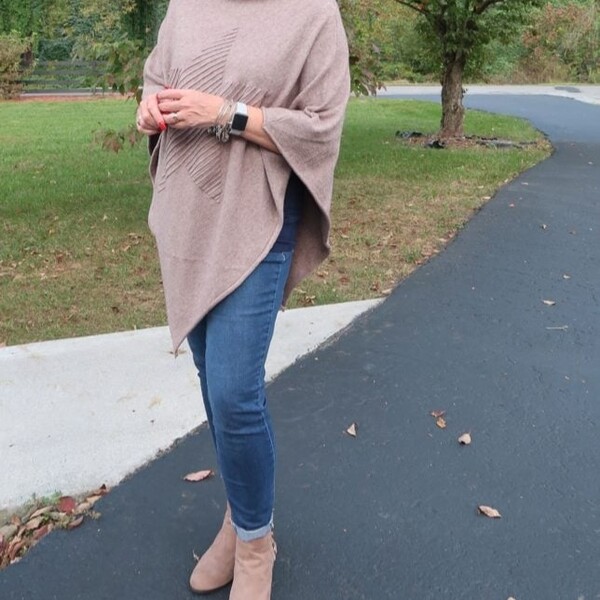 Funneling an entire age demographic into one restricted core aesthetic is definitely problematic. Nevertheless, some close-minded fashionistas prefer it this way.
I believe that you're free to wear whatever you want, regardless of how old or young you are. For the purposes of this segment, I thought to focus on styling tips that clash with ankle boots rather than age instead.
Beachwear: Bikinis, beach cover-ups, and rattan accents clash with the autumnal nature of ankle boots.
Floor-Dragging Garments: Dresses and trousers that touch the ground will usually cover any statement shoe you're wearing. I recommend choosing a cropped alternative if you intend to show your kicks off.
Time and Place: As a general rule of thumb, you shouldn't wear your pair of gothic platform boots to a wedding.
Athleisure: Activewear and boots are best described as the fashion equivalent of pineapple on pizza.
Cargo Shorts: Do I even need to explain why this garment pairs poorly with ankle boots? If not, I invite you to take a quick look at early 2000s fashion.
How To Take Care Of Ankle Boot Outfits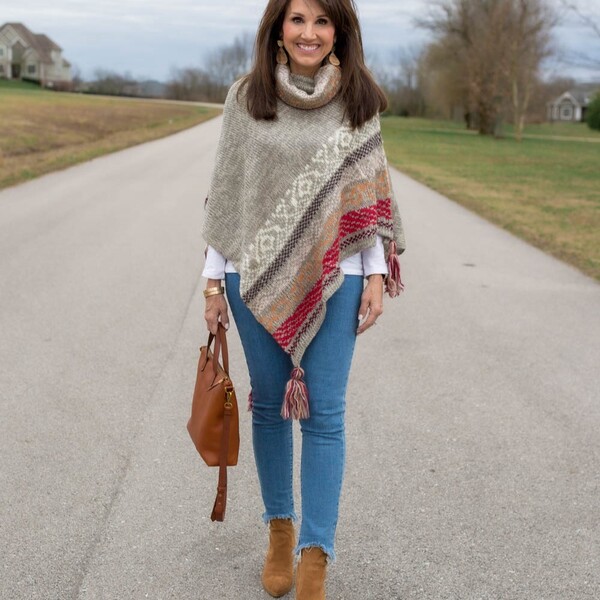 Routine TLC is a chore that we often skip or forget. It's an important task to make sure your pieces last, which especially bodes true for shoes. As for ankle boots, I recommend using a microfiber cloth to gently get rid of surface-level dirt.
Stains can be easily eliminated using a damp rag and a bit of soap. Conditioning your boots is always a recommended step, as it helps them look good as new. It's worth mentioning that certain materials, such as suede, may require professional help, given their unique texture.
Best Places To Buy Ankle Boot Outfits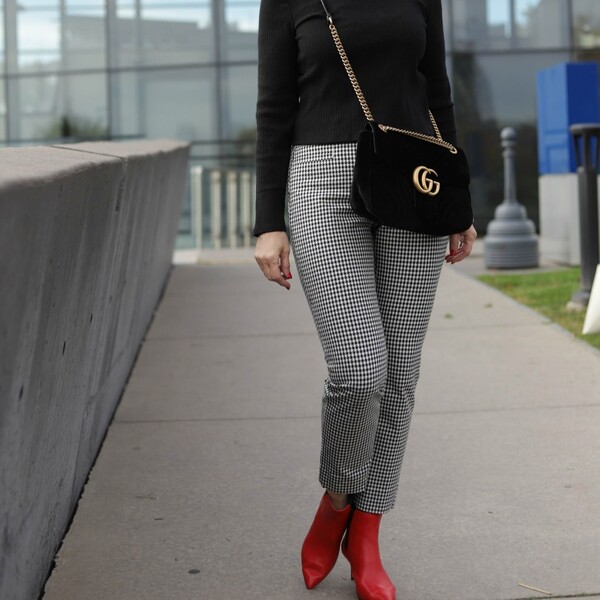 Before I conclude this style guide, I thought to provide some store recommendations for readers to check out:
Stuart Weitzman
Sam Edelman 
Doc Martens 
Nordstrom 
Call It Spring 
Final Thoughts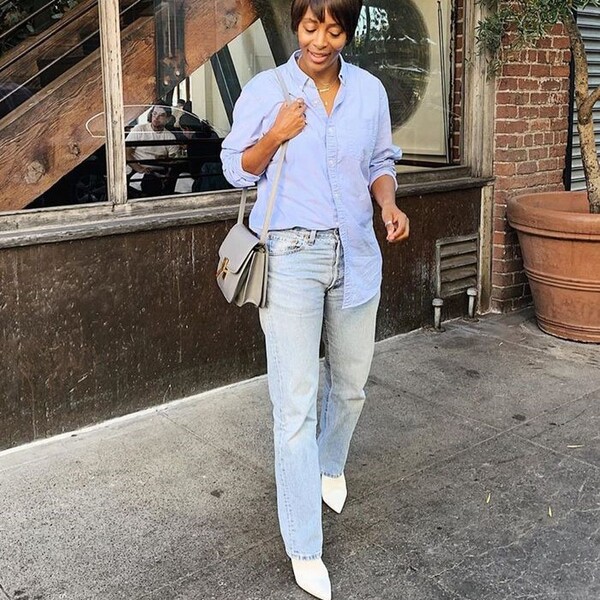 It's easy to group age demographics into one particular dress sense. We usually associate streetwear with 20-year-olds and stiff corporate clothing with 30-somethings.
It's a narrow way to perceive fashion, especially in an industry that celebrates experimentation and creativity.
If you're reaching your 40s, take this as your sign to break out of society's mold. Iconic behavior happens when conformity doesn't. Of the 10 outfits I've featured, here's to hoping that you know how to wear ankle boots over 40.
---
Check out some of our other style guides:
How To Wear Oversized Sweaters
Get Access to Exclusive Deals
Subscribe for free to get exclusive deals in your inbox. 100% privacy