15 Best Louis Vuitton Boots For Women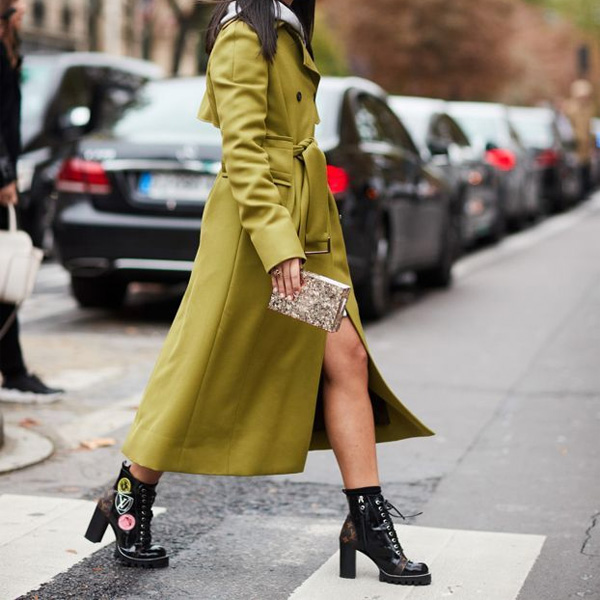 A good pair of boots is a must-have in your closet arsenal. And since you'll likely wear them for years to come—whether or not they're a bold style or a timeless design—it's worth investing in a designer pair made of quality materials.
With plenty of boots to choose from in terms of style, you might be feeling a little swamped with options. So, this list of the best Louis Vuitton boots for women is here to help you find your new go-to pair.
Known for their high-quality designs, unique and eye-catching styles, and durable materials, it's no secret that LV boots have stolen the hearts of many.
While the options featured in our list of the best Louis Vuitton boots for women were made for walking, it's time to do some talking.
Below, we'll provide you with a list of some key things to consider, followed by answers to important FAQs. We'll also share a few styling tips, so you'll have all the info you need to find your next pair of boots.
Finding The Best Louis Vuitton Boots For Women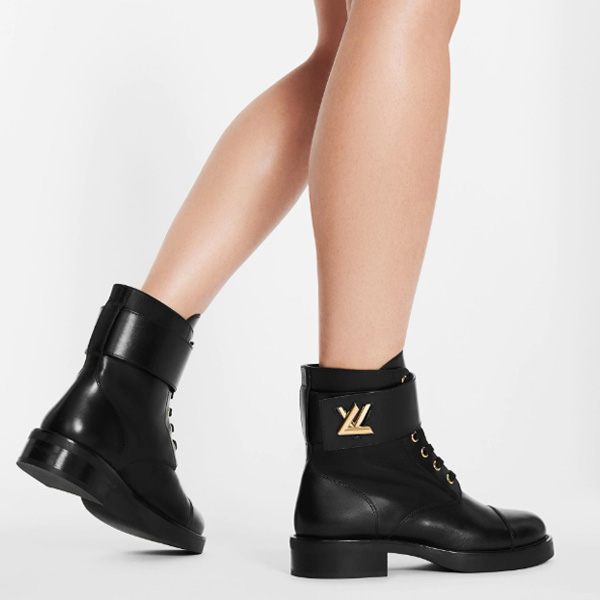 Since a high-quality pair of boots is an investment, it's something you should put a lot of thought into. Fortunately, we've rounded up more than just the best Louis Vuitton boots—we'll also share some shopping tips to help you find the perfect pair.
The style and color palette are two of the most important things to consider. With that in mind, there are a few questions you should ask before purchasing a pair.
For instance, are the boots versatile enough for everyday wear? Are they for hiking or for work? Do the colors go well with other items in your wardrobe?
A good pair of boots should also be supportive and well-structured. So, consider the shape and sole, as well as if there's any padding for extra comfort.
Plus, the materials should be durable and long-lasting, so that your boots can handle whatever you're doing during the day.
Of course, Louis Vuitton is a pricier option since it's a designer label, so your budget is another key detail to keep in mind while shopping.
The 15 Best Louis Vuitton Boots For Women
With these tips for finding your perfect pair in mind, it's time to check out our list of the 15 best Louis Vuitton boots for women.
Louis Vuitton's boots collection consists of everything from durable pairs designed for hiking, to patent leather kitten heel booties ideal for a workday, as well as Chelsea boots made for all your casual fall and winter looks. So, there's a style to suit everyone's needs.
Below, we've still compiled a list of the 15 best Louis Vuitton boots for women to help you find your perfect pair. We'll also delve into all the different styles available, their materials, how they look, how much they cost, and more.
1: Metropolis Flat Ranger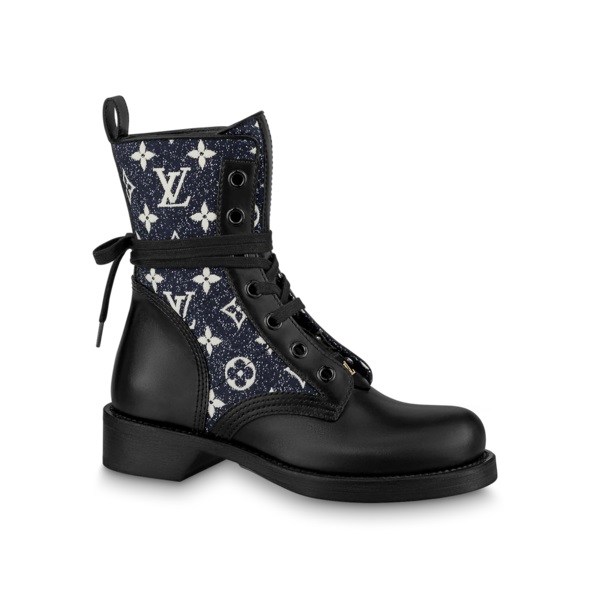 2: Polar Flat High Boot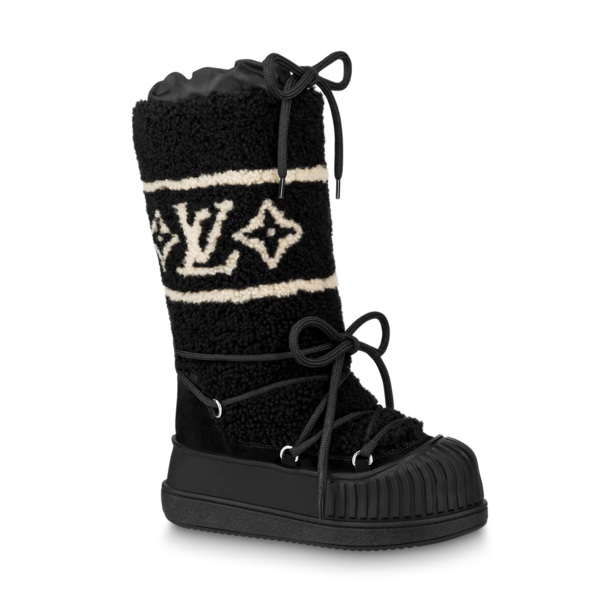 3: Territory Flat High Boot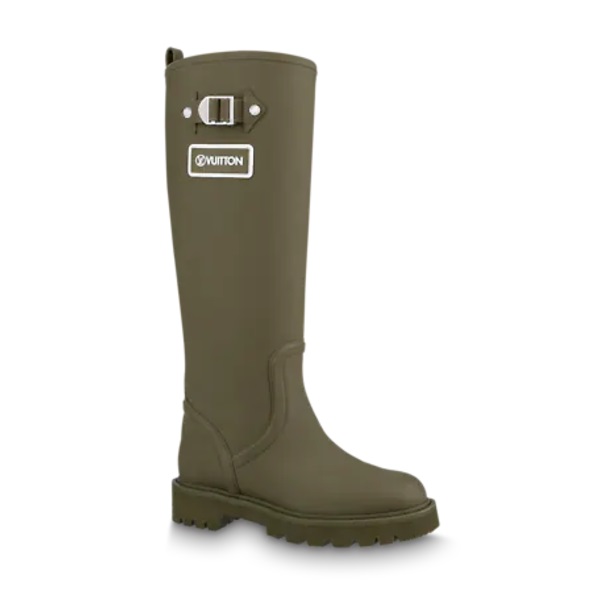 4: Flags High Boot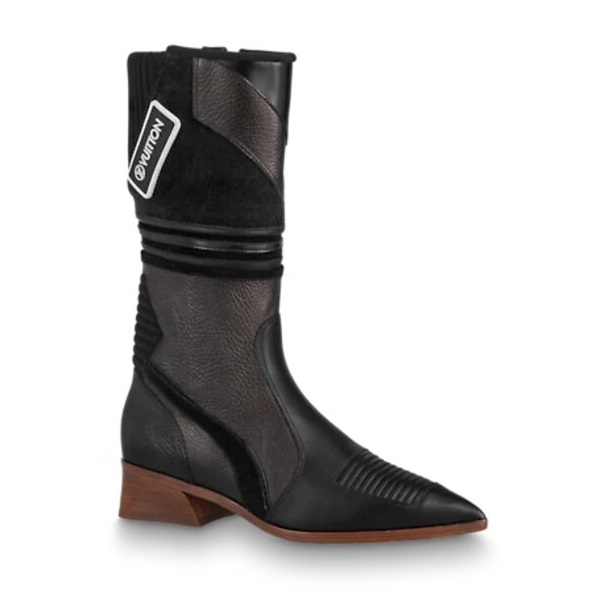 5: Territory Flat High Ranger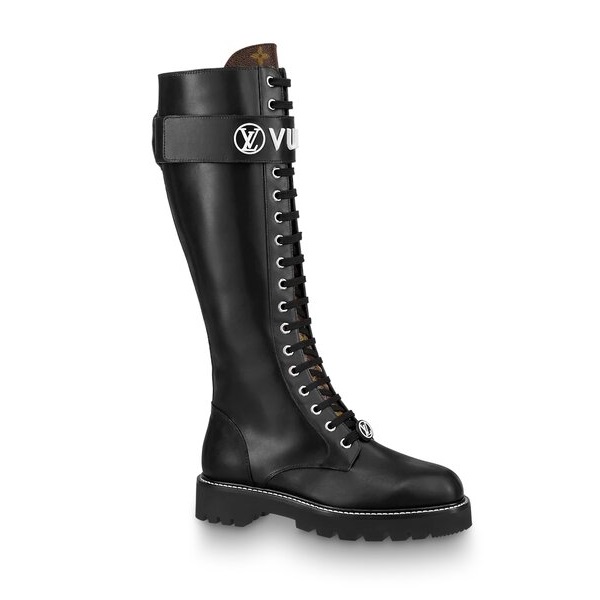 6: Laureate Platform Desert Boot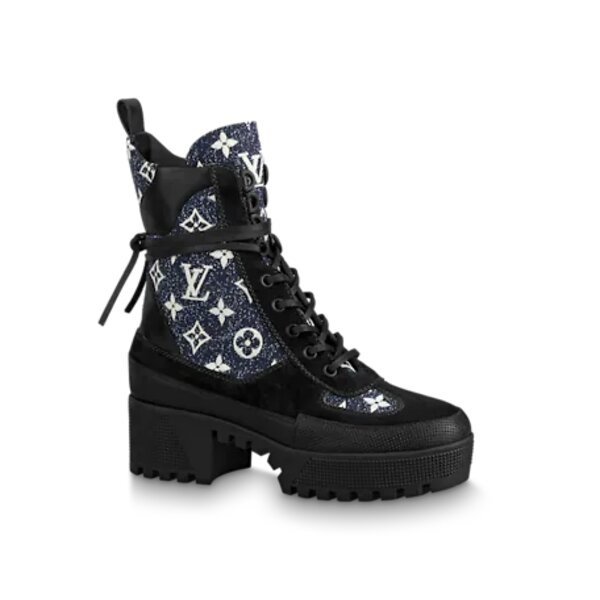 7: Pillow Comfort Ankle Boot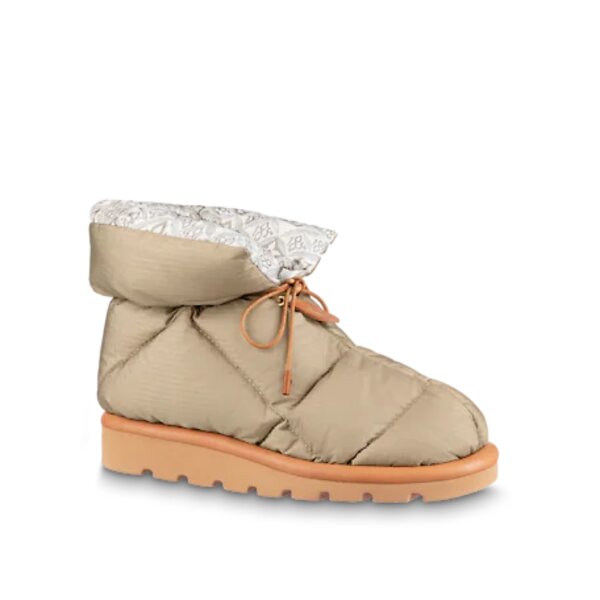 8: Silhouette Ankle Boot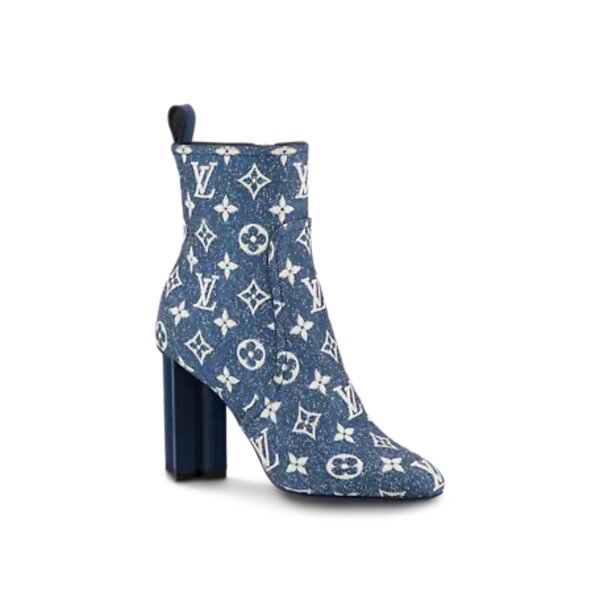 9: Signature Ankle Boot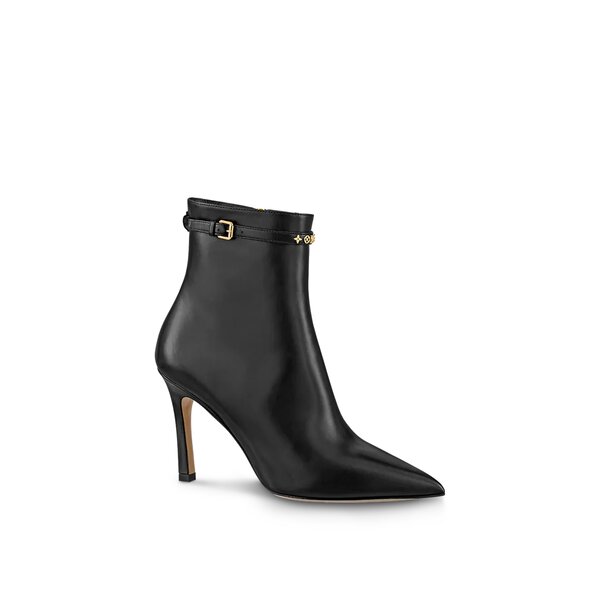 10: LV Beaubourg Ankle Boot
11: Drops Flat Half Boot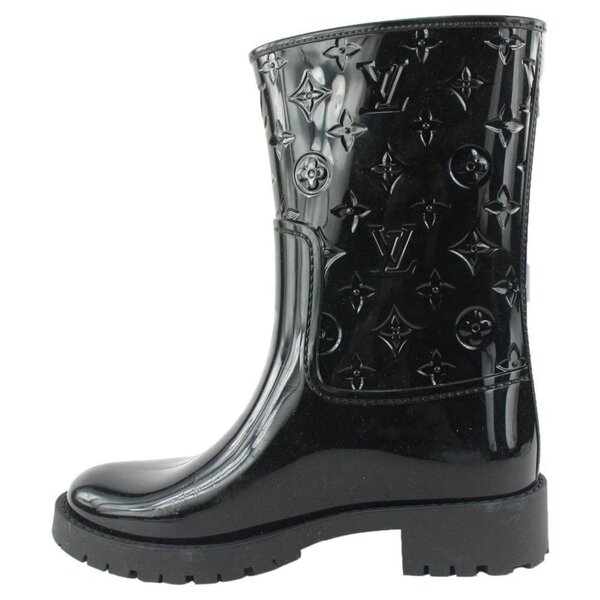 12: Star Trail Ankle Boot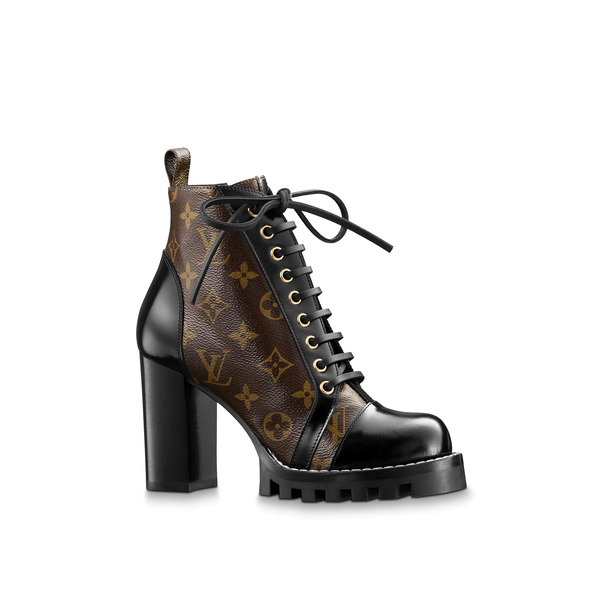 13: Wonderland Ranger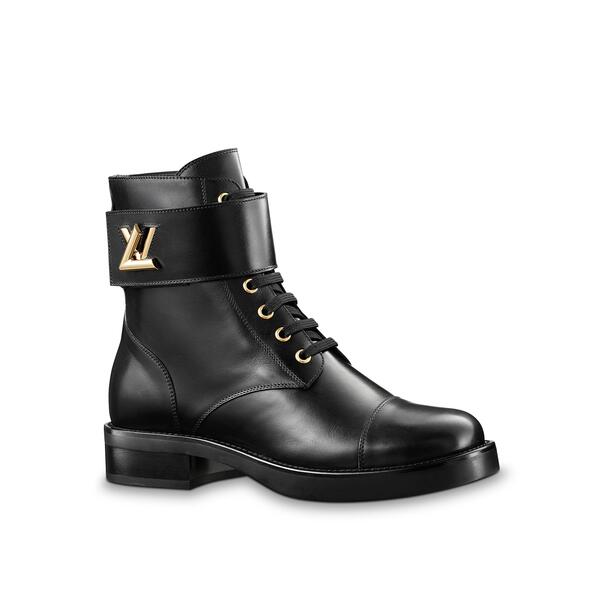 14: Moonlight Half Boot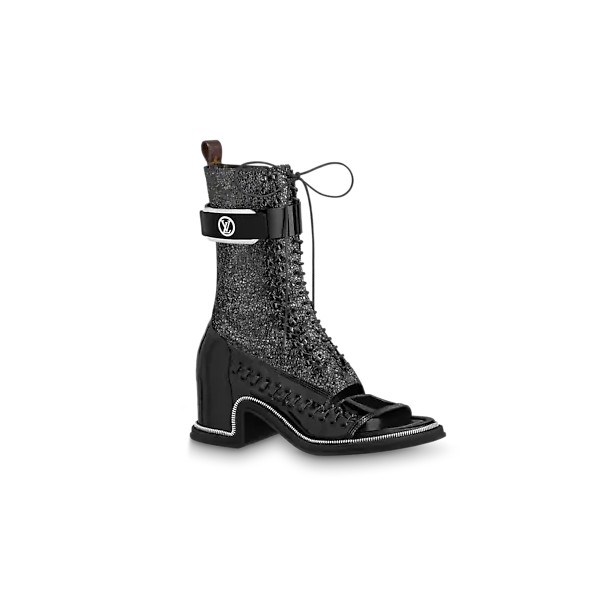 15: Afterglow Platform Ankle Boot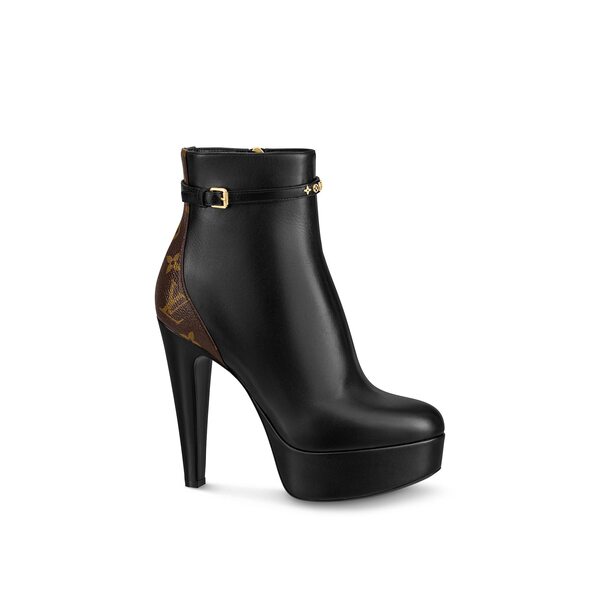 What Are The Most Popular Louis Vuitton Boots For Women?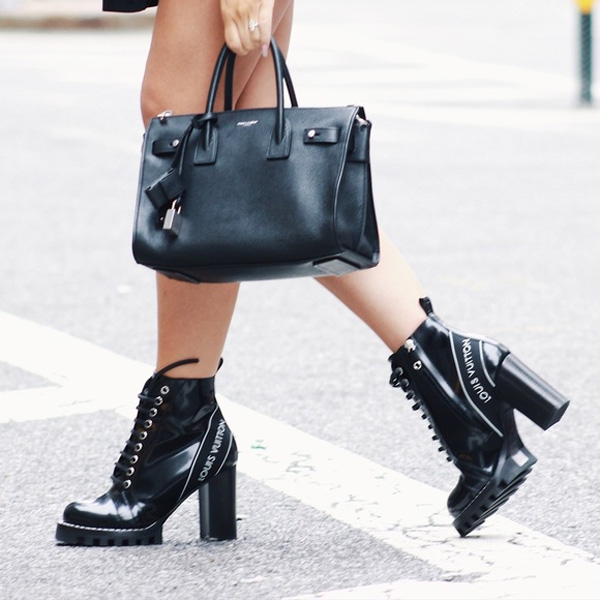 The most popular Louis Vuitton boots feature minimalist designs and classic details that make them ideal for everyday wear.
Neutral shades of black and brown are the ideal choice because of their versatility. However, many customers opt for shoes with a bold LV symbol since they're paying for the designer piece.
That being said, the best pair of LV boots are the ones that suit your needs and preferences the most!
How Can You Tell If Louis Vuitton Boots For Women Are Real?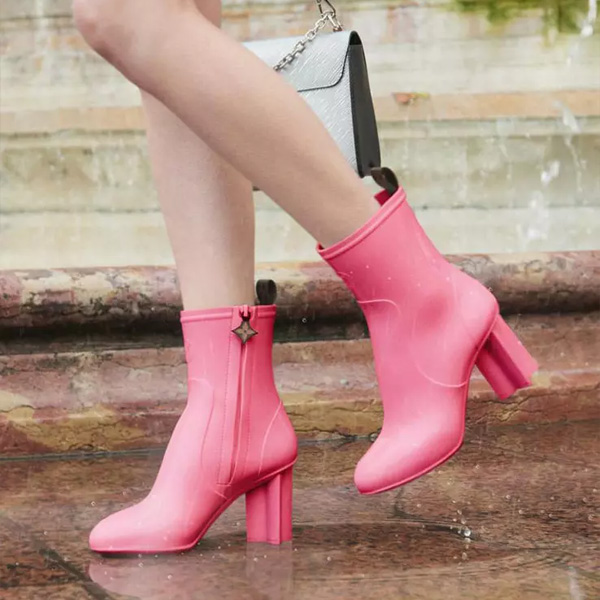 Of course, it's always a good idea to purchase designer goods from trusted retailers, to ensure their authenticity.
However, if you're not sure if your boots are real or fake, we're here to help. Below, we've compiled a list of all the important things to consider:
High quality, careful stitching
Clear logos and consistent stamping
Weighted, high-quality feel
Serial number stamped on the lining
Where Are Louis Vuitton Boots For Women Made?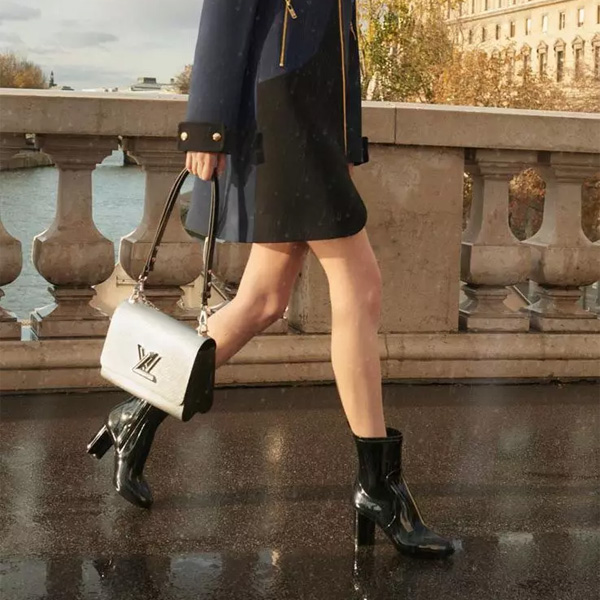 All LV products—including the items on our list of the best Louis Vuitton boots for women—have been carefully handcrafted in the label's workshops located in France, Spain, Italy, and the United States.
To find out where a specific pair is made, simply check the description. The shoe should also be engraved with a serial number and a stamp to indicate where it's made.
Are Louis Vuitton Boots For Women Good Quality?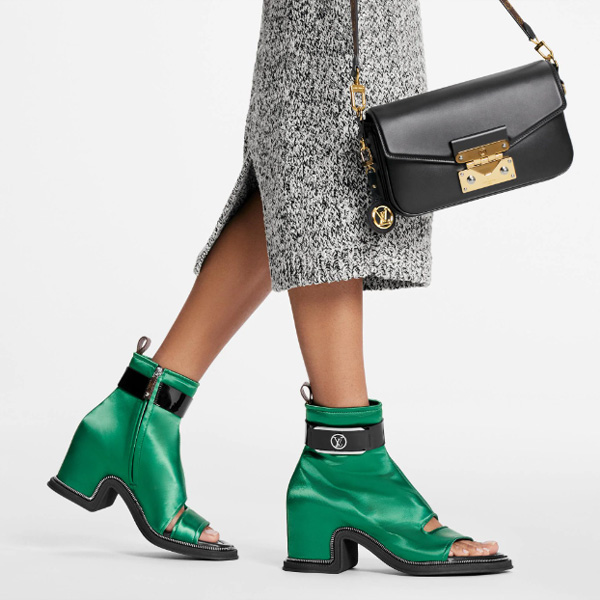 Louis Vuitton is known for more than its unique designs. It's also known for its carefully handcrafted, high-quality, durable materials.
Each LV item is made to stand the test of time and includes intricate stitching and other high-end features. So, to answer the question, yes, these boots are of exceptional quality.
How To Style Louis Vuitton Boots For Women
Now that we've covered some of the 15 best Louis Vuitton boots for women, you may be wondering how to style them. If so, have no fear. Below, we'll share a few inspo pics and ideas to get you started.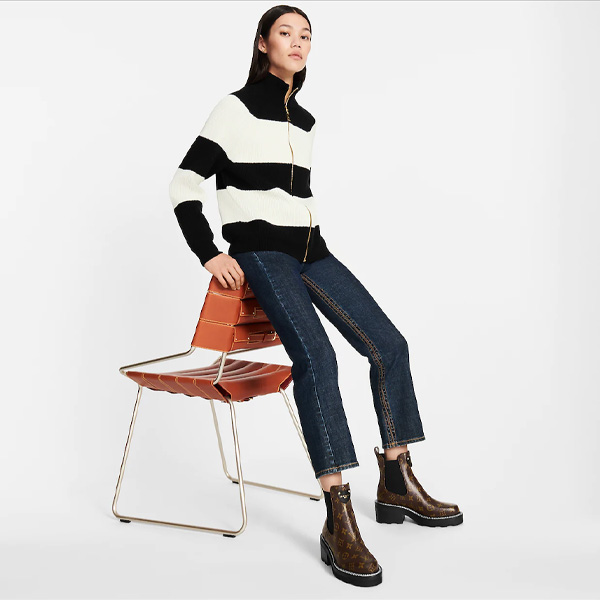 Classic and casual
Featuring the classic LV pattern, this simple Chelsea boot will add a touch of sophistication to your everyday attire. And, of course, you can never go wrong with denim and a nice sweater!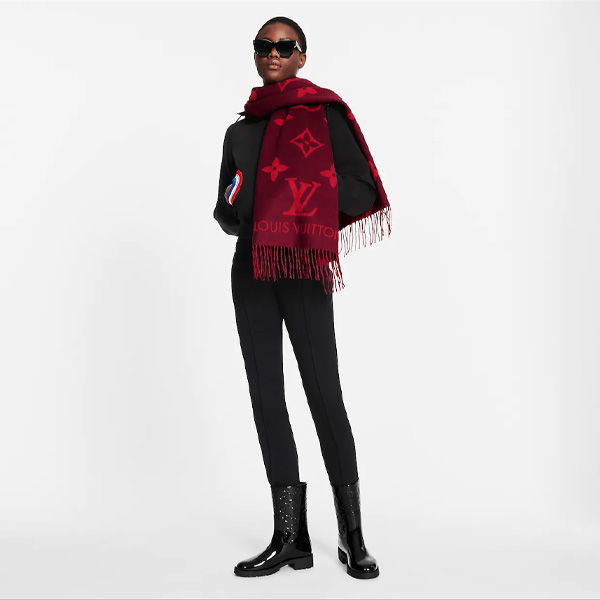 Sleek and sophisticated
Ready for winter weather, these shiny LV rain boots pair seamlessly with leggings, a warm jacket, and an oversized scarf. So, not only are they practical, but they're also stylish.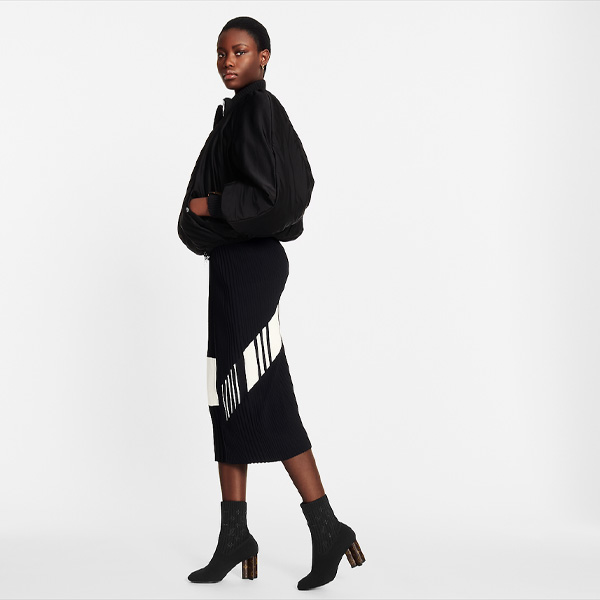 Business casual
Ideal for adding an elegant yet casual touch to your ensemble, this pair of heeled booties combines tones of black and brown for a unique look. And the fitted midi skirt and simple bomber jacket, featuring white and black hues, match the style of these boots perfectly.
---
Looking to stay up to date on all things Louis Vuitton? We've got you covered:
18 Best Louis Vuitton Multi Pochettes
Get Access to Exclusive Deals
Subscribe for free to get exclusive deals in your inbox. 100% privacy