11 Best Louis Vuitton Shoes For Women
While Louis Vuitton got its start by designing high-end luggage, it has since expanded its collection to include a vast selection of footwear. And these classy shoes have become one of the most iconic options on the market.
Nothing makes an outfit quite like a matching purse and pair of shoes, especially if they're stamped with the classic LV symbol.
From feminine and sophisticated loafers to futuristic, colorful kicks, the label has a wide-ranging and unique selection of shoes.
That said, you may be unsure of where to start. If so, no worries. That's exactly why I've put together a list of the 11 best Louis Vuitton shoes for women.
Since I'm here to guide you to the perfect pair, I'll also provide you with a list of some key things to consider followed by answers to important FAQs. Plus, I'll share a few styling tips, so you'll have all the info you need to find your next pair of shoes.
Finding The Best Louis Vuitton Shoes For Women
If you're looking to invest in a pair of the best Louis Vuitton shoes for women, there are a few things to consider.
First of all, the style and color palette are two of the most important factors to keep in mind. If you want something that will make you stand out, opt for a bolder color or statement design.
But if you need shoes with a minimal design for everyday wear, choose a classic pair.
Also, choosing a shoe with a design and level of support that aligns with your needs is always a good idea. For instance, if you require a pair for taking long walks and going on nature hikes, a heel probably isn't the best option. Try a designer hiking shoe instead.
Additionally, to ensure they stand the test of time, they should be crafted from durable materials. The best Louis Vuitton shoes for women also range in price, so it's important to keep your budget in mind before buying a pair.
The 11 Best Louis Vuitton Shoes For Women
Now that I've shared a few tips on how to use my list of the 11 best Louis Vuitton shoes for women to pick your fave pair, it's time to take a look at all the options I've gathered.
Since 'shoes' is a very broad term, there are plenty of styles and designs to choose from. And Louis Vuitton's shoe collection definitely does not lack variety.
Of course, LV is known for its classic red heel, but brown tones, the branded embossing, and the iconic LV pattern are also synonymous with the label.
However, you'll find everything from bright and colorful boots, uniquely shaped heels, and loafers with cutouts in their collection. In other words, there's something that should appeal to everyone.
Below, I'll delve into all the different styles available, their materials, how they look, how much they cost, and more.
#1: LV Porto Vecchio moccasin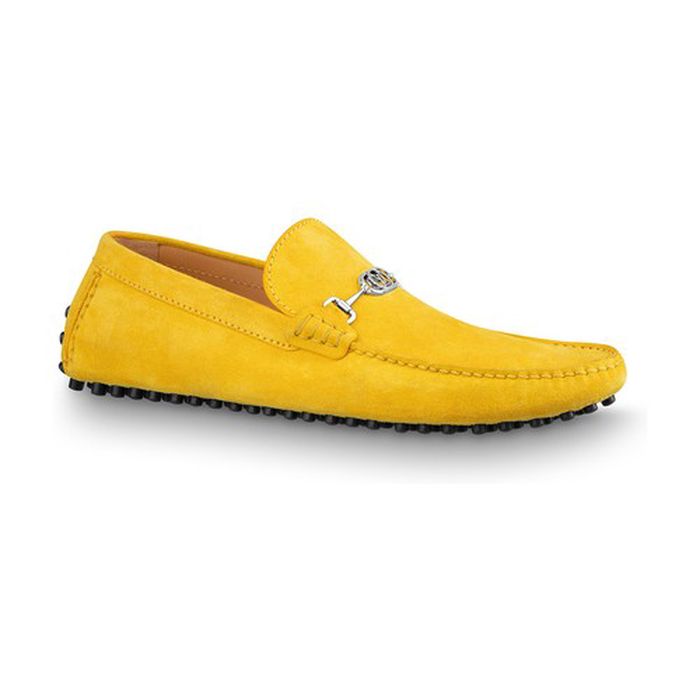 ---
#2: Call Back Open Back Pump
---
#3: Passenger Sandal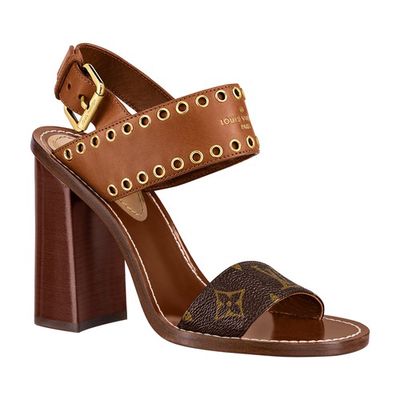 ---
#4: Aftergame Sneaker Boot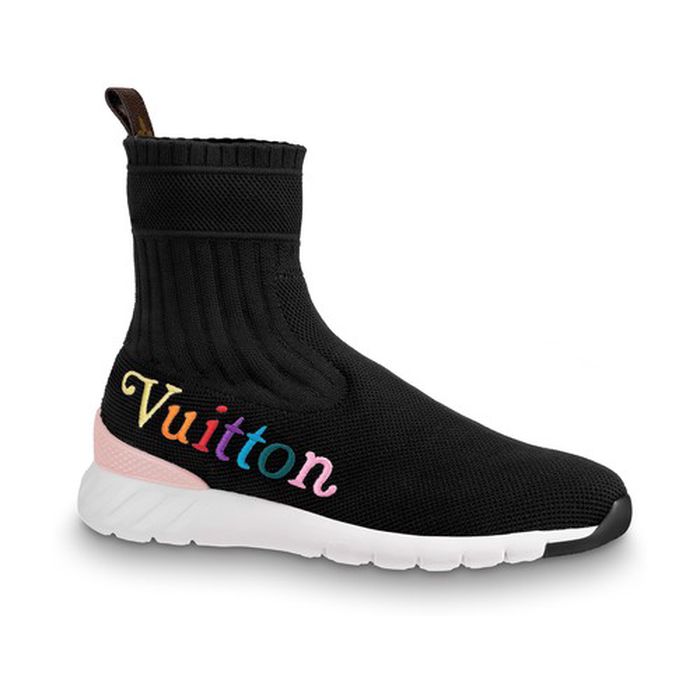 ---
#5: Auteuil Slipper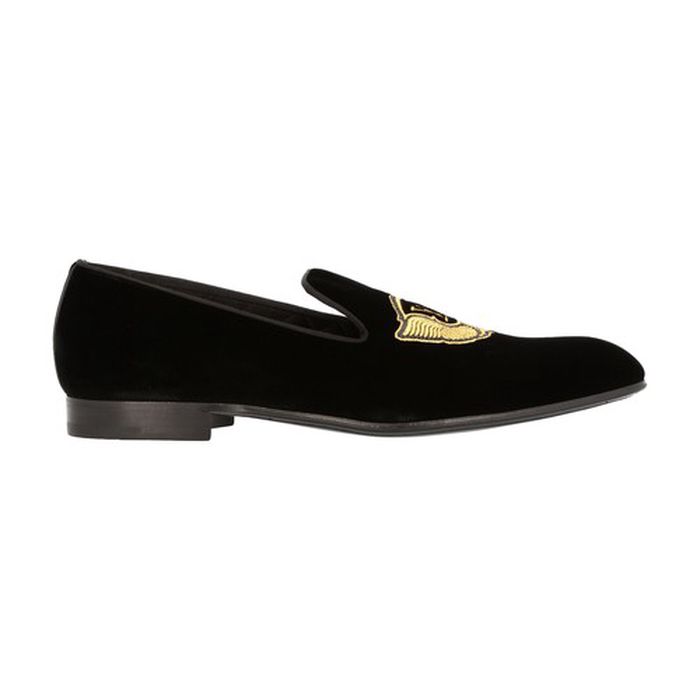 ---
#6: LV Escale Stellar Sneaker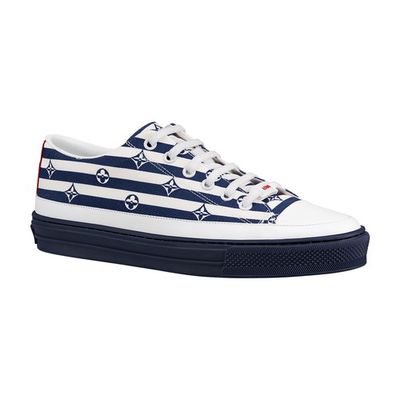 ---
#7: Louis Vuitton 2000s pre-owned graffiti print pumps - Black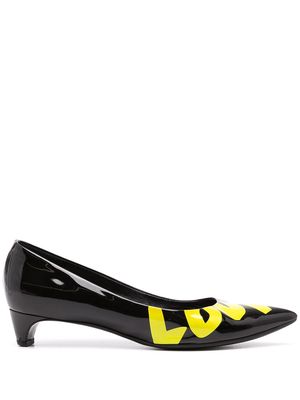 ---
#8: Tattoo Sneaker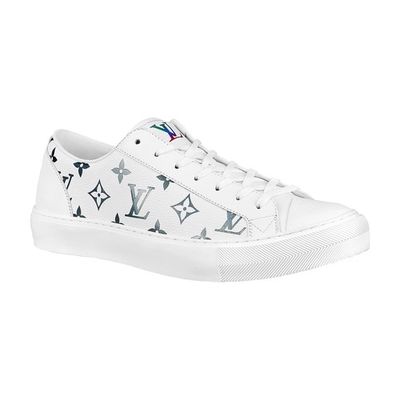 ---
#9: Luxembourg Sneaker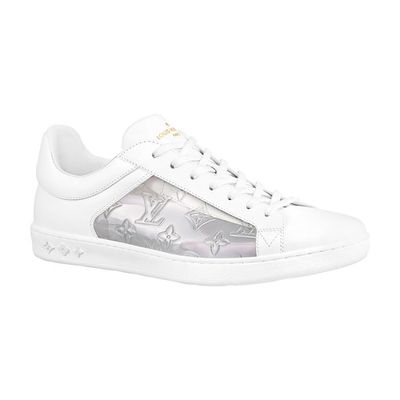 ---
#10: LV Escale Lock It Flat Mule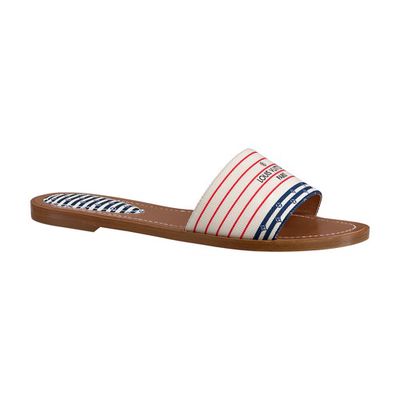 ---
#11: Capucine Flat Ballerina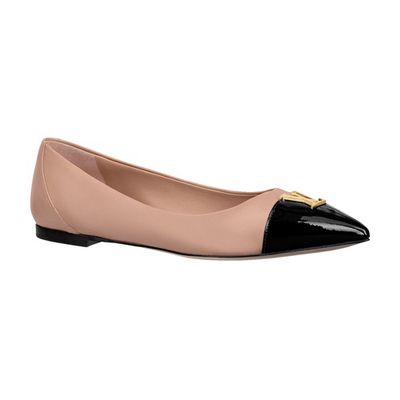 ---
What Are The Most Popular Louis Vuitton Shoes For Women?
If you're wondering, what are the best Louis Vuitton shoes for women? The answer is straightforward. Just choose the pair that suits your needs the most. That being said, you may be wondering which option is the most popular.
The answer is sweet and simple: since its release in 2018, the Archlight Sneaker has become one of the most popular LV shoes.
It's a sporty, versatile shoe that has been worn by celebs such as Hailey Beiber, Dua Lipa, and Bella Hadid. Plus, there are plenty of color options to choose from.
Do Louis Vuitton Shoes For Women Run True To Size?
After searching the web, I discovered that the shoes tend to run about a half-size smaller because they are designed in Europe. So, it might be a good idea to size up.
If you're not quite sure about your size, you can visit a Louis Vuitton retailer near you or check out the size chart on the brand's website.
How Can You Tell If Louis Vuitton Shoes For Women Are Real?
Of course, to guarantee the authenticity of your purchase, it's always best to shop from a reputable retailer.
However, I understand if you need a little help figuring out if an item is real or fake. So here are a few tips and tricks to help you determine if you've found an authentic product:
High quality, careful stitching
Clear logos and consistent stamping
Weighted, high-quality feel
Serial number stamped on the lining
'Made in France' stamp
Are Louis Vuitton Shoes For Women Good Quality?
While compiling our list of the best Louis Vuitton shoes for women, I learned a lot about this luxury brand. And, if I know one thing, it's that this label takes pride in its high-quality merchandise.
All of their products are carefully handcrafted in France and Italy and made of high-quality, durable materials, such as leather and canvas.
How To Style Louis Vuitton Shoes For Women
Now that I've covered some of the 11 best Louis Vuitton shoes for women, you may be wondering how to style them. Below, I'll share some inspo pics and ideas to help you get started.
Hiker chic
Ideal for outdoor wear, a pair of LV hiking boots will pair seamlessly with biker shorts and a canvas jacket. These heavy-duty boots are definitely ready to take on whatever your day has to throw at them.
Cool and casual
Ideal for keeping things sleek and simple, a pair of Louis Vuitton sneakers offers plenty of versatility. This white tennis shoe goes nicely with a skirt and plain tee, but can easily be dressed up with a bodycon dress.
Bold and colorful
If you'd like to add a bold touch to your wardrobe, these emerald green, heeled, open-toe booties are a great choice.
You can style them with a neutral skirt and a tank top like this modal has, allowing the shoes to do all the talking. Or you can opt for a colorful ensemble that shows off your personality.
---
Looking to stay up to date on all things Louis Vuitton? We've got you covered:
15 Best Louis Vuitton Duffle Bags
20 Best Louis Vuitton Bucket Bags
Get Access to Exclusive Deals
Subscribe for free to get exclusive deals in your inbox. 100% privacy