11 Best Men's Grey Sweatpants
Grey—it's a color that warns of an incoming storm, symbolizes a bleak attitude, and is a sign of aging. It's not the most glamorous hue on the color wheel compared to its brighter assortment of sisters and brothers.
In its defense, this shade, which is in-between white and black, represents the collective mindset of most couch potatoes, which is 'meh.'
Plus, this tone goes perfectly with the "ugh, whatever" shrug. So, it's no wonder why we choose men's grey sweatpants over any other color.
Ideally worn for junk food binging, movie marathons, and lazy lounging, men's grey sweatpants exude a 'do-nothing,' relaxed vibe.
The question is, which pair should you opt for? With thousands of different designs offered on the market, it's relatively easy to cop some sweatpants through the convenience of online shopping.
If you can't be bothered to keep one or two tabs open on your web browser, consider my top 11 list of the best men's grey sweatpants as a nifty guide.
I'll be sure to only include the best brands, ranging from Thom Browne to Nike and everything in between.
What Makes A Good Pair Of Men's Grey Sweatpants?
Comfort is key when it comes to men's grey sweatpants. After all, there's a reason why you don't wear tuxedo pants to bed. If you're after the perfect pair, it's important to consider three things: fit, breathability, and practicality.
A well-made pair of joggers should be free of abrasive fabrics, as well as match with several outfits. They shouldn't feel stifling either, especially if you intend on wearing them inside the house.
Trendsetters should also consider the design of their grey sweatpants. For instance, do you prefer a traditional pair of joggers, or are you after more print and color?
With thousands of iconic styles offered online, you're bound to find a pair that mirrors your current aesthetic.
Finding The Best Men's Grey Sweatpants
Responsible shoppers should take two things into account when it comes to buying new clothes: quality versus quantity.
A good pair of men's grey sweatpants should be made out of premium fabrics. Most brands utilize a common mix of jersey knit, organic cotton, elastane, and polyester.
They're relatively thick in construction and soft to the touch. Those that feel thin in texture will usually result in future ripping and holes.
Of course, this doesn't mean that you should only opt for designer brands. On the other hand, don't take this as an opportunity to switch to fast fashion companies—which tend to prefer quantity over quality.
Instead, buyers should find a middle ground. Clothing labels that are transparent and offer reasonably-priced sweatpants provide the perfect balance between quality and quantity.
The 11 Best Men's Grey Sweatpants
I get it—online shopping is often a frustrating nightmare. The convenience of having too many options frequently leaves me feeling overwhelmed and indecisive.
If you prefer a friendlier approach to e-commerce, you've clicked on the right article. I'll only feature some of the best men's grey sweatpants for trendsetters to consider.
#1: Thom Browne Engineered 4-Bar Jersey Sweatpant - Grey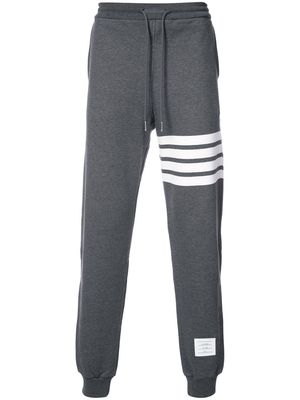 ---
#2: Richer Poorer Rec Flc Tapered Sweatpant in Grey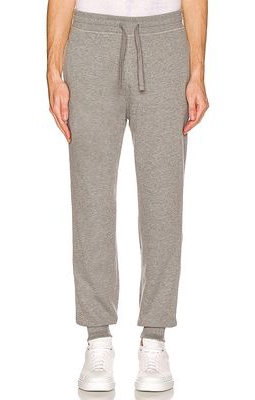 ---
#3: Nike Men's Tech Fleece Jogger Sweatpants in Black/Dark Grey/White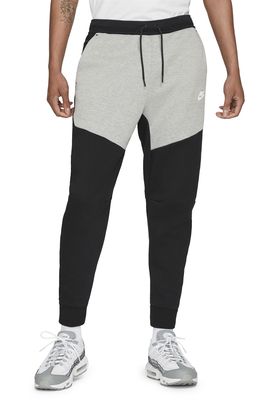 ---
#4: Elwood Men's Core French Terry Sweatpants in Grey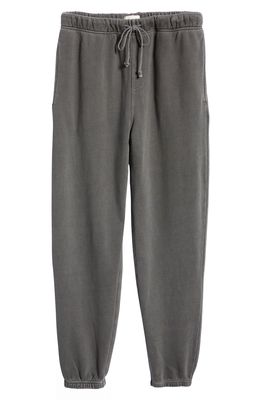 ---
#5: John Elliott Men's Sydney Sweatpants in Dark Grey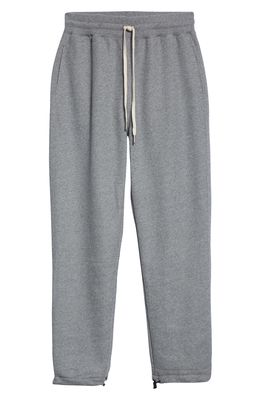 ---
#6: Nike Men's Tech Fleece Jogger Sweatpants in Dark Grey Heather/Black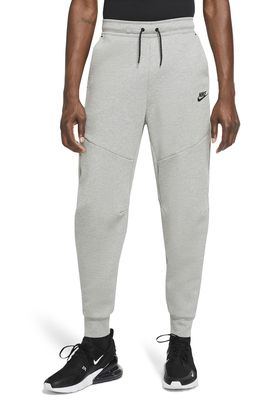 ---
#7: Nike Men's Tech Fleece Jogger Sweatpants in Dark Grey/Black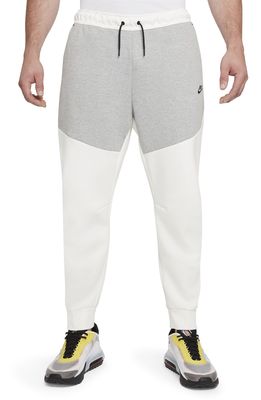 ---
#8: Noon Goons Double Vision Men's Sweatpants in Heather Grey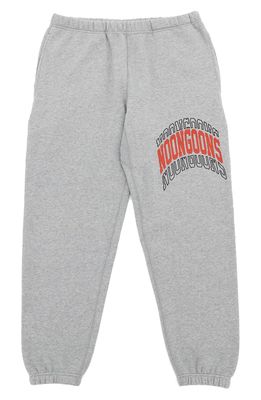 ---
#9: The North Face Men's Wander Sweatpants in Meld Grey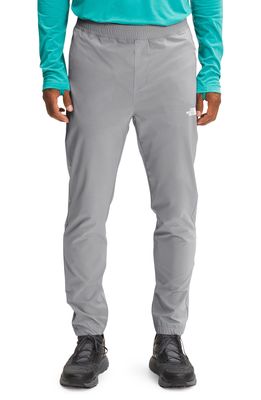 ---
#10: MARKET Men's Script Sweatpants in Washed Grey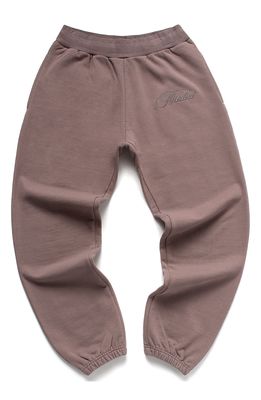 ---
#11: 88RISING Men's 88CORE Sweatpants in Heather Grey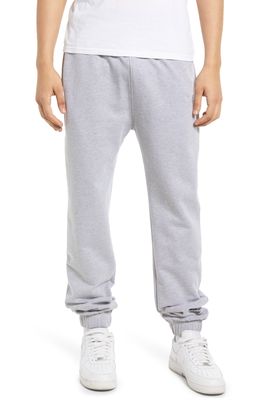 ---
What Are The Most Popular Men's Grey Sweatpants?
Care for an additional list of recommendations? If so, I'll highlight a few more men's grey sweatpants for those who like to splurge.
The Uniqlo Men's Sweatpants
The Champion Big & Tall Classic Everyday Cotton Joggers
The Adidas Originals Sports Club Sweatpants
The Off-White Ankle-Zips Track Pants
What Types Of Men's Grey Sweatpants Can You Get?
There are various cuts and colors to choose from. When it comes to men's grey sweatpants, customers are treated to a broad assortment of different designs.
This includes elasticated joggers, drawstring bottoms, form-fitting sweats, baggy silhouettes, and cargo-style pants.
Of course, there are also various shades of grey to choose from, as the spectrum ranges from light grey to near black.
Which Men's Grey Sweatpants Are Most Comfortable?
Due to the broad amount of designs out there, it's hard for me to narrow down a specific brand and product name for trendsetters to consider.
Generally speaking, joggers that are made out of cotton, elastane, and polyester are typically comfortable. Fit is another important factor to consider since bottoms that offer a loose silhouette are often the most popular.
How To Style Men's Grey Sweatpants
In the words of Karl Lagerfeld, wearing grey joggers is a tell-tale sign that you've given up on life.
Of course, that may not be the case for you. If you're just into the causal, 'loungey' aesthetic and are ready to rock your grey sweatpants, I'll share some outfit ideas with you.
Contrary to popular belief, there are ways to style this seemingly dull clothing piece. Below, I'll show you how to make men's grey sweatpants more fashionable.
You should never underestimate the power of a tailored trench coat. Paired with a grey hoodie and some matching sweatpants, this super casual look strikes the perfect balance between comfort and style.
Sneakers and loungewear are the 'PB and J' of athleisure. If you're struggling to style your grey joggers, I recommend wearing a pair of chunky sneaks.
Accentuated with a white pullover, it's the kind of look that screams 'quaint and quiet Mondays.'
Monochrome grey is a common hue to opt for, especially when it comes to sweatpants. If you're keen on adopting this look, I recommend wearing some black garments to give your outfit some dimension.
For instance, this ensemble features grey joggers with a charcoal jacket and a matching bucket hat.
---
Looking to up your fashion game? We've got you covered:
Get Access to Exclusive Deals
Subscribe for free to get exclusive deals in your inbox. 100% privacy