8 Best Men's Track Pants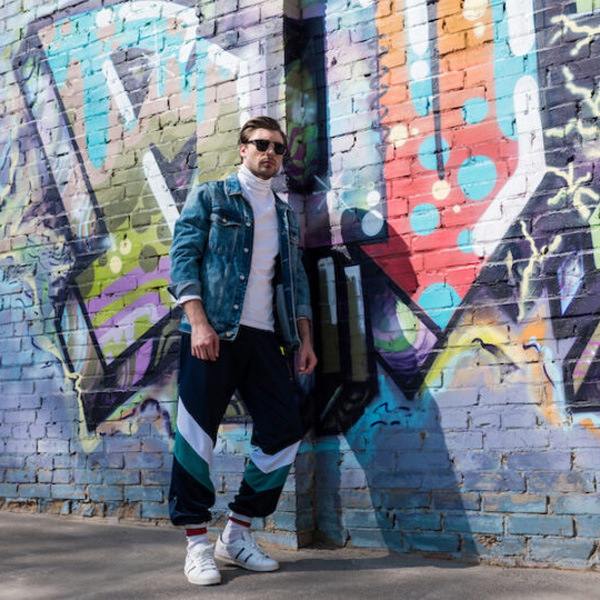 Considered a must-have for sports, Netflix-binging, and everyday use, track pants have become synonymous with casual wear. They're also an intrinsic part of athleisure—a growing fashion fad that caters to the athletic style, but in a 'lazy,' relaxed sort of manner.
Whether you sport an iconic pair of striped Adidas pants or some pricey Gucci joggers, we can all agree on one fact: track pants are definitely worth the investment.
If you're on the hunt for the perfect pair, I've narrowed down the internet's gigantic list of options to 8 distinct designs. I'll also answer some common questions related to shopping, fashion, and which brands to look out for. 
What Makes A Good Pair Of Men's Track Pants?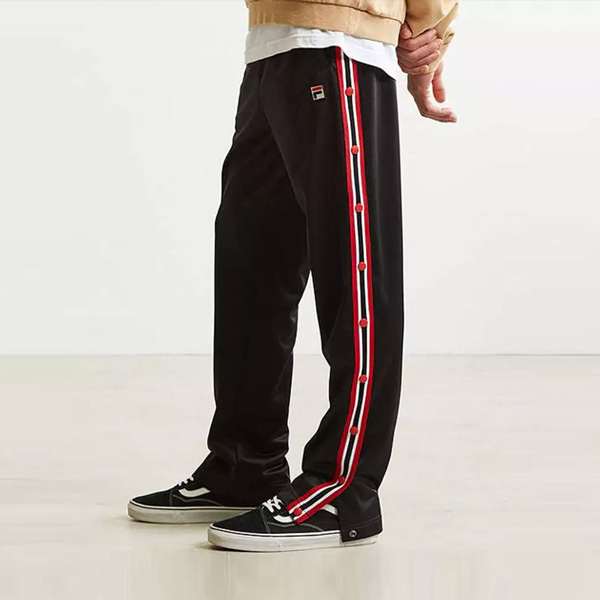 We buy track pants for two primary reasons: practicality and comfort. Of course, design is another factor worth considering, but nothing beats a versatile pair of super-soft joggers. 
Most reputable brands, such as Nike, Adidas, and Acne Studios, utilize a premium blend of materials, which include jersey knit, cotton, and polyester.
So they shouldn't feel abrasive to the touch. After all, track pants are designed to be worn during high-performance activities.
Compared to suit trousers and jeans, you don't need to be worried about fit when it comes to men's track pants. Most versions are quite baggy in silhouette since they're made to be comfortable.
That said, those who prefer wearing their joggers in public may desire tailored options, such as styles that are fitted around the waist.
Finding The Best Men's Track Pants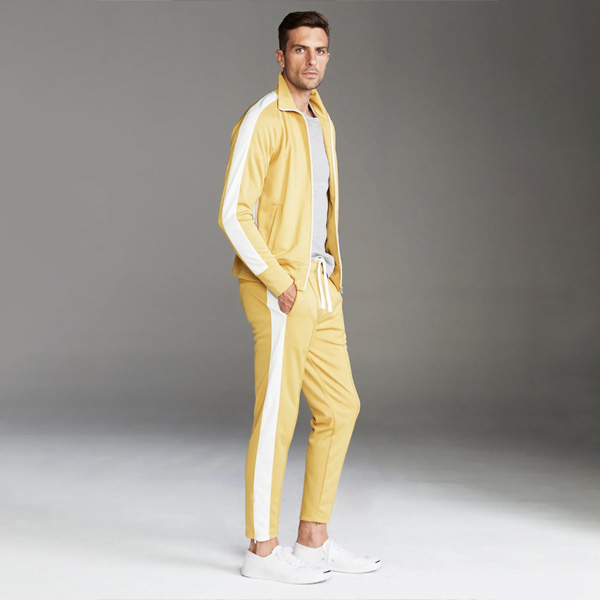 When it comes to any type of garment, responsible shoppers typically consider quality above all else.
A good pair of men's track pants should be made out of premium materials. They must pass the stress test since nothing's more horrifying than ripping your bottoms mid-bend.
The quality also depends on the design itself. Most trendsetters opt for timeless prints and colors instead of avant-garde styles to ensure continued wear.
Obviously, you don't have to settle for high-end brands in order to get the best quality. You can easily find affordable alternatives sold by other companies.
That being said, we don't recommend supporting fast fashion labels, since they usually skimp on quality construction and materials.
The 8 Best Men's Track Pants
As a fashion trend, athleisure continues to grow in popularity every year. With that in mind, I think it's safe to say that this fashion trend isn't budging anytime soon.
If you're looking to join the 'lazy but athletic' movement, I've rounded up 8 of the best men's track pants that are all the rage this season. 
#1: Fourlaps Relay Track Pant in Black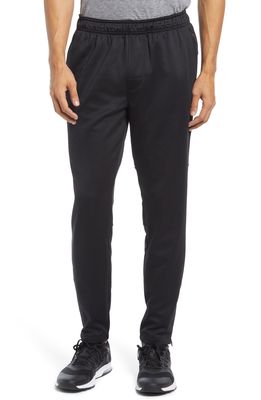 ---
#2: adidas Originals Firebird velour track pant in crimson-Red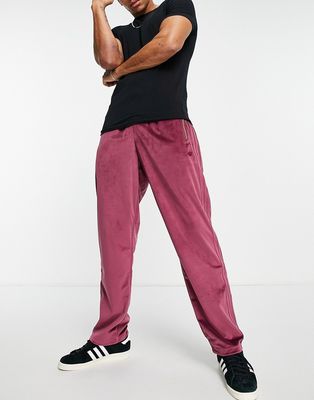 ---
#3: COLLUSION Unisex flood fit nylon track pant in beige-Neutral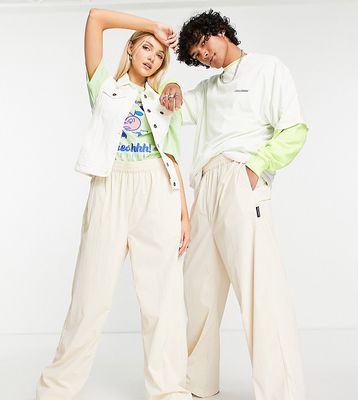 ---
#4: adidas Originals Plus 3 stripe track pant-Black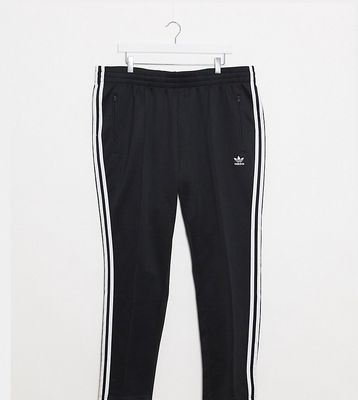 ---
#5: Under Armour Training Recover knit track pant in black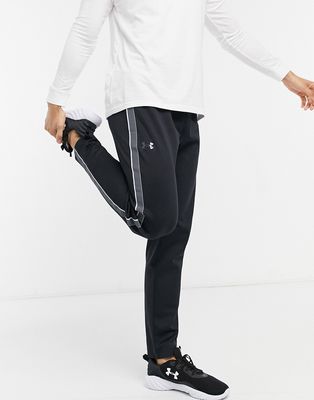 ---
#6: Oakley By Samuel Ross elasticated-waist track pant - Black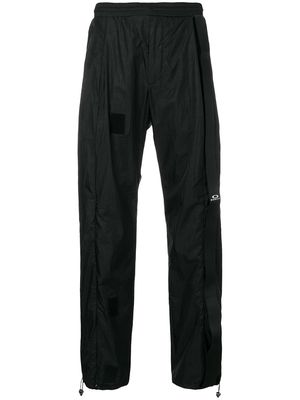 ---
#7: MCQ Black Gyo Track Cargo Pant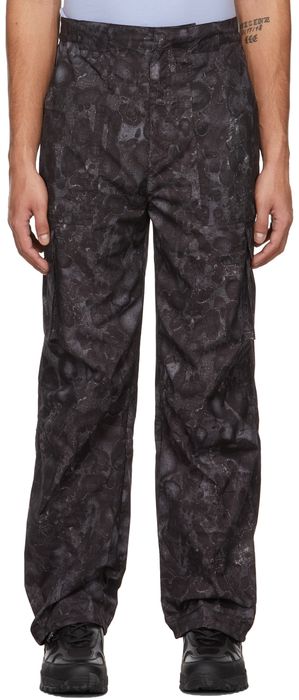 ---
#8: Colourblock Track Pant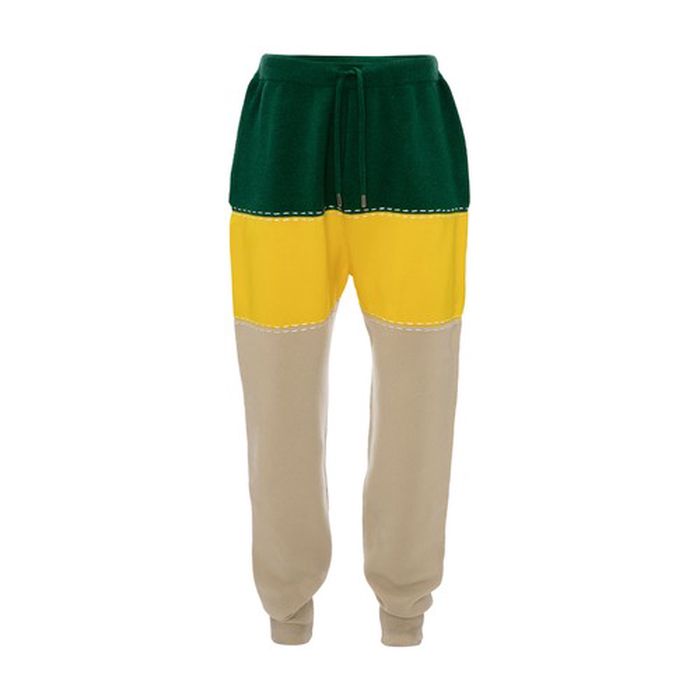 ---
What Are The Most Popular Men's Track Pants?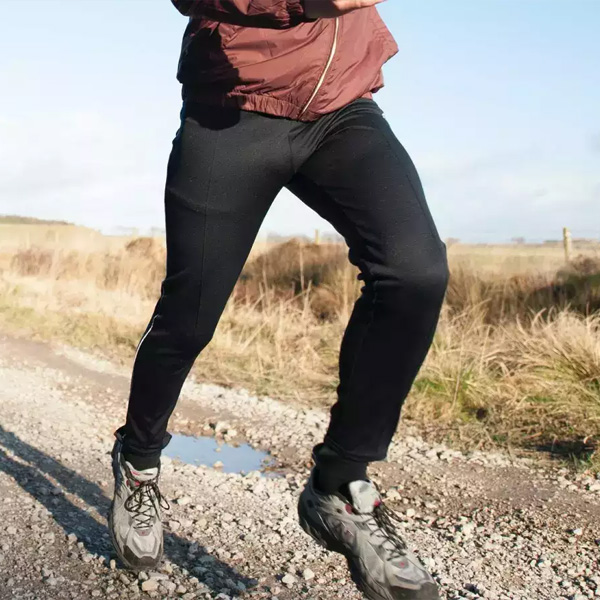 You can rest assured that the designs featured on our top 8 list rank high in popularity. That said, there's a good chance that we missed a few pairs, given the super-long list of options you can find online.
So here are a few more trendy men's track pants. 
The Sportsrunner Windrunner Woven Pants from Nike
The Black and White Striped Joggers from Adidas
The Men's R&R Sweatpant from Allbirds
The Reverse Weave Joggers from Champion
What Are The Most Comfortable Men's Track Pants?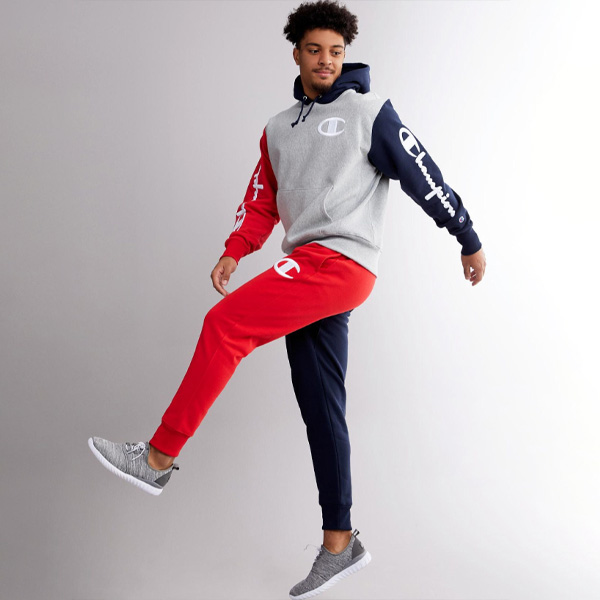 As of late, the internet seems divided when it comes to naming the most comfortable pair of men's track pants.
Most customers point to the Everlane joggers, while others state that it's the Reverse Weave bottoms from Champion. At the end of the day, comfort depends on your own personal preferences. 
How To Style Men's Track Pants
Contrary to popular belief, men's track pants aren't really intrinsic to the 'couch potato look.' Not only are they athletic, but they can be stylish too. For those unconvinced, we'll show you a few ways to style joggers.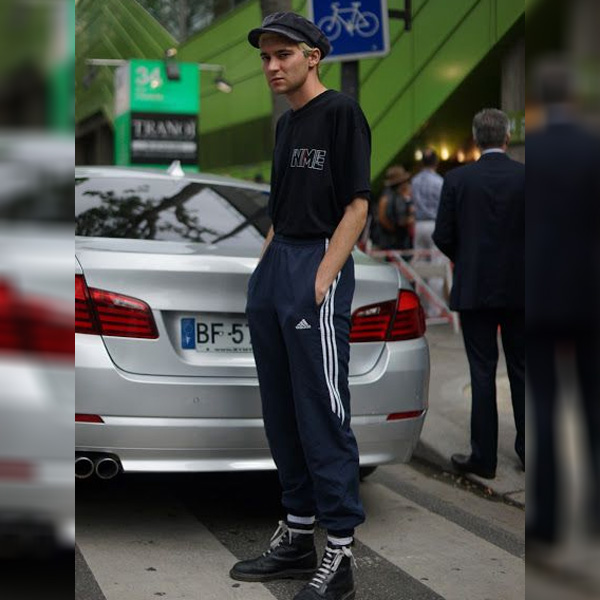 Track pants can't look classy…or can they? This model chose to pair their joggers with a black graphic tee, a paperboy hat, and some lace-up boots.
This outfit is a refreshing alternative to the overdone hypebeast aesthetic. Plus, it's definitely a well-put-together, sleek look.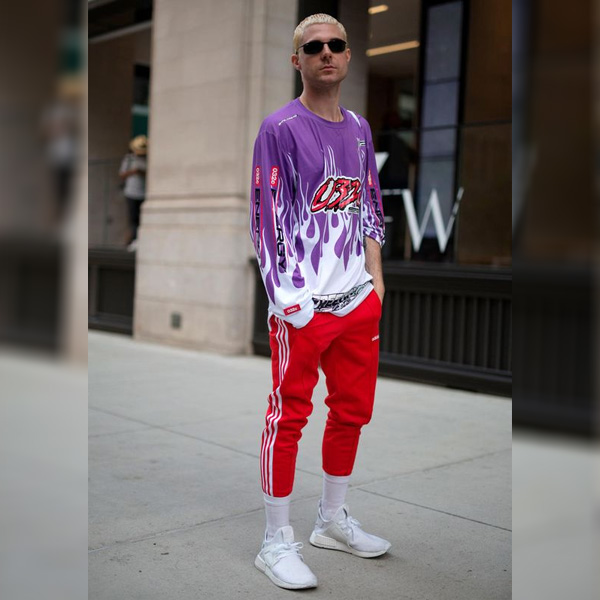 Cuffing your pants is so last season. If you want to step things up a notch, we recommend tucking them into your socks instead.
Accentuated with a purple sweatshirt and white sneakers, this is an elevated take on traditional streetwear. 
Track pants are usually treated as a foundational piece of an outfit. But, if you're looking to jazz things up a bit, why not wear them as a statement piece instead?
In this ensemble, the neon yellow joggers steal the majority of the spotlight, especially when paired with a black puffer jacket.
---
Looking to up your fashion game? We've got you covered:
Get Access to Exclusive Deals
Subscribe for free to get exclusive deals in your inbox. 100% privacy