20 Best Red Designer Bags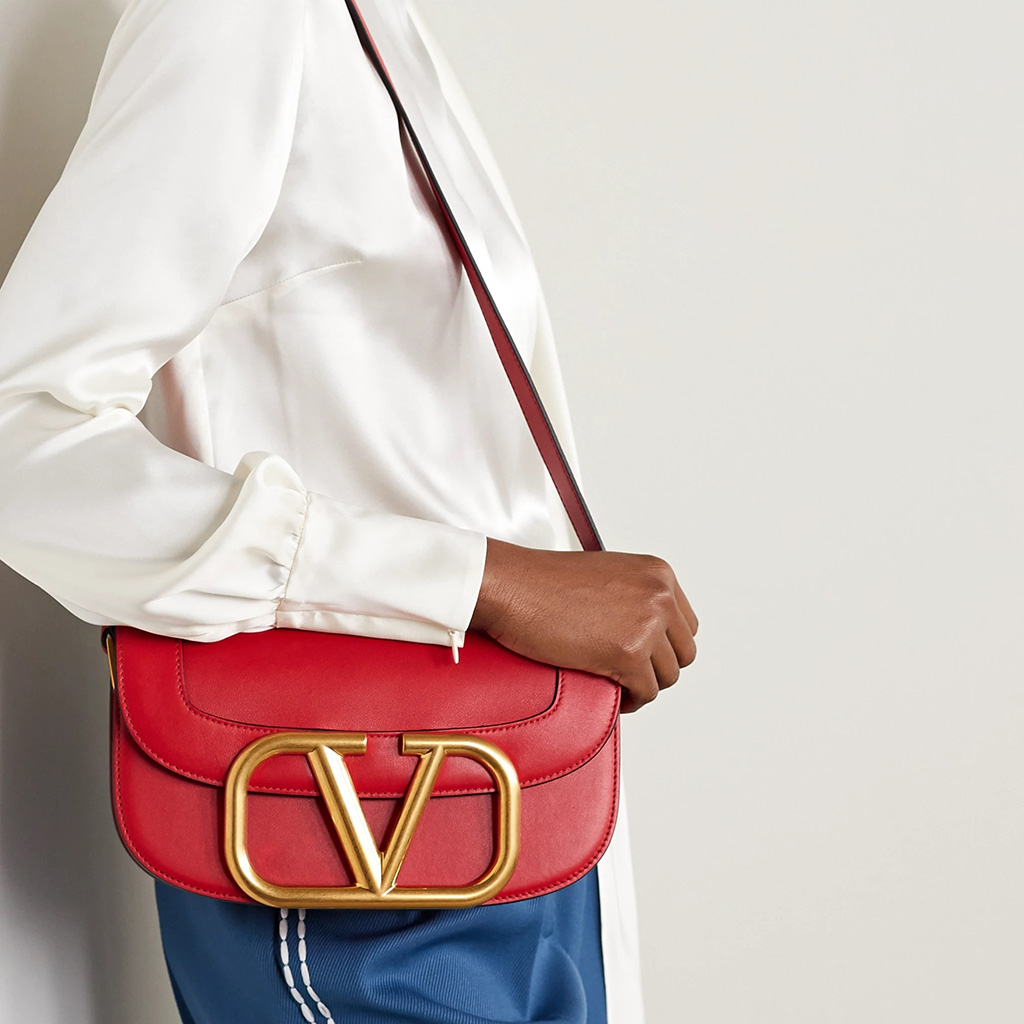 Considered a vibrant jewel tone, red is typically the go–to choice for many trendsetters. It provides a pop of color for those bored of traditional white and black, which is especially true for formal wear.
Often associated with roses, rubies, and lipstick, this celebratory hue can do wonders by softening up your skin tone. 
While some opt for red clothes and shoes, others prefer a red purse as a simple add-on. If you're on the hunt for the perfect carry–on, then you're in luck.
I've rounded up some of the best red designer bags that are sure to spice up your wardrobe. I've included only the trendiest designs, so buckle up and enjoy.
Finding The Best Red Designer Bags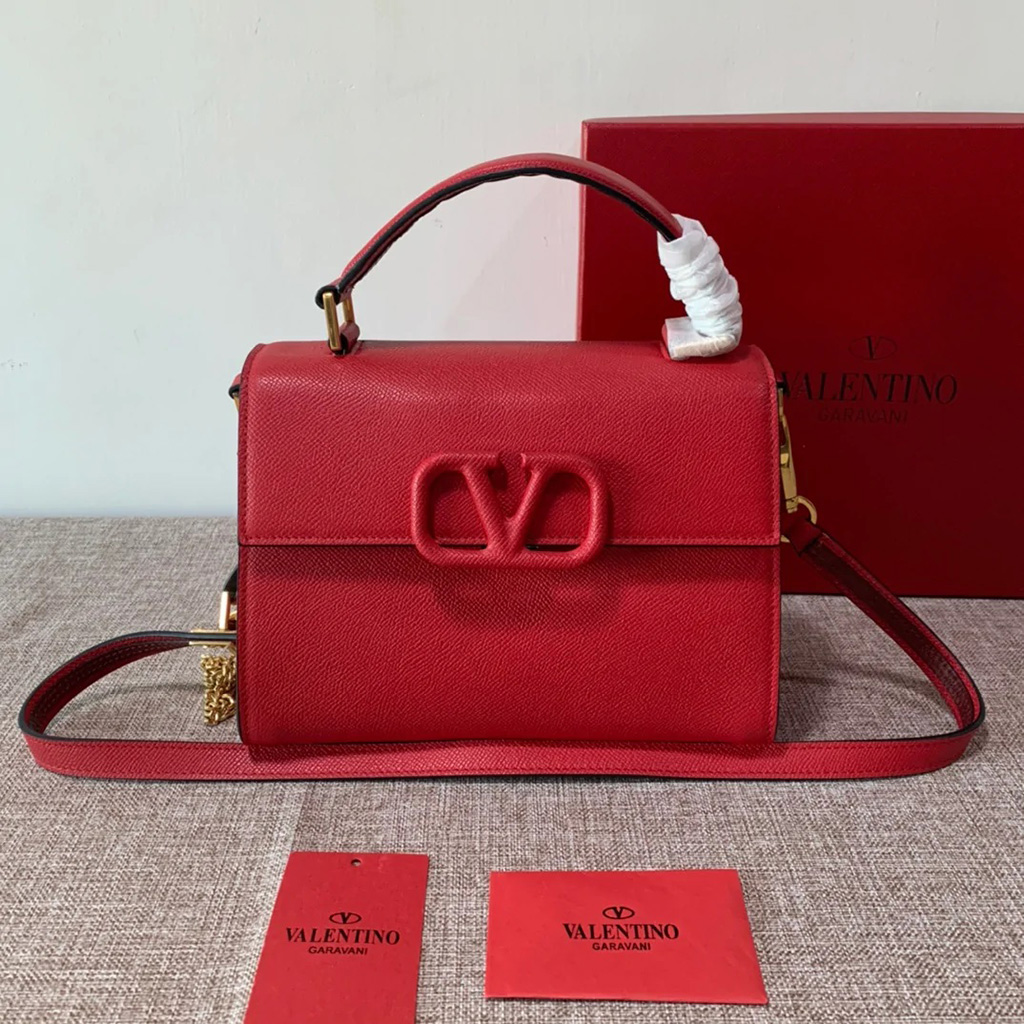 Finding the best red designer bag depends on three critical factors: material quality, versatility, and design.
While you're free to purchase any kind of purse that catches your eye, justifying its expense based on these variables will help guarantee continued use. 
How durable a purse is depends on its fabric. Of course, you don't want to settle for a carry-on that feels flimsy and cheap. I recommend opting for quality materials like leather, heavy-duty canvas, suede, and nylon.
Versatility applies to how easily you can compose an outfit. A good designer bag should blend seamlessly with your current wardrobe.
Obviously, practicality is also important since the purse in question should offer a decent amount of storage room. 
Design relates to the style of the carry-on itself. While most trendsetters opt for minimalist styles, that shouldn't discourage you from copping a patterned alternative if you prefer maximalism instead.
The 20 Best Red Designer Bags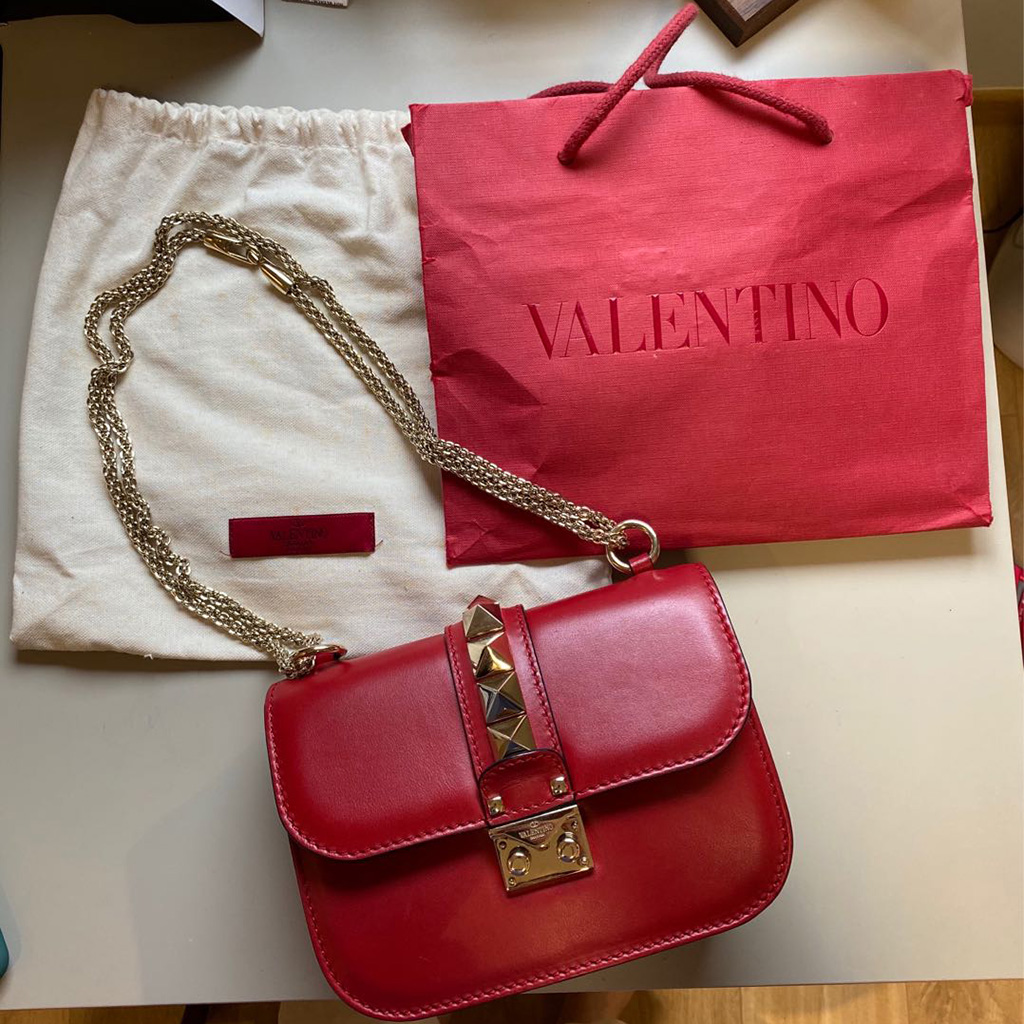 That monthly self-gift shouldn't automatically equate to an extra glass of wine and a fancy dinner. You're a hard worker, after all, so you definitely deserve something more lavish.
While others opt for an overseas vacation, there's no shame in choosing the 'designer' route.' 
Below, I'll feature some of the best red designer bags that are definitely worth a second glance. Also, be sure to check out the FAQ section, where I'll provide some shopping and styling tips. 
#1: Louis Vuitton 2000s pre-owned Saint Jacques shoulder bag - Red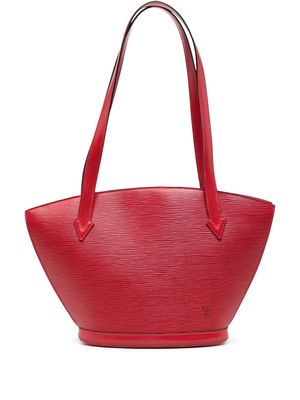 ---
#2: Balmain B-Buzz 23 shoulder bag - Red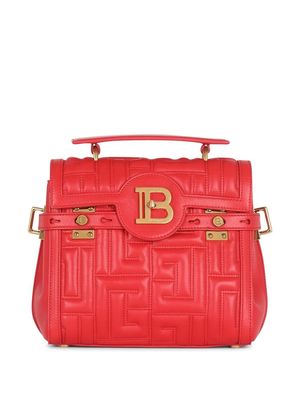 ---
#3: Valentino Garavani Locò leather shoulder bag - Red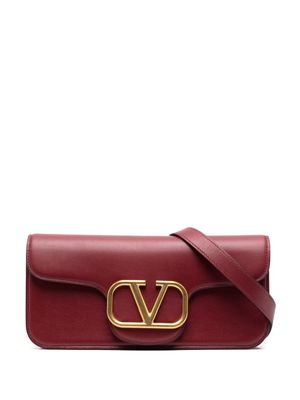 ---
#4: North Sails x Prada Kids logo-print leather bag - Red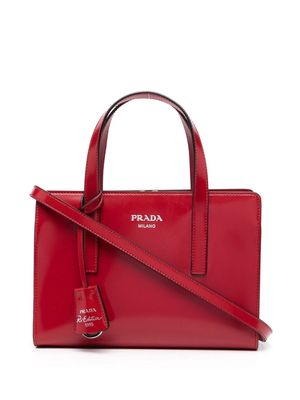 ---
#5: Salvatore Ferragamo Iconic Project satchel bag - Red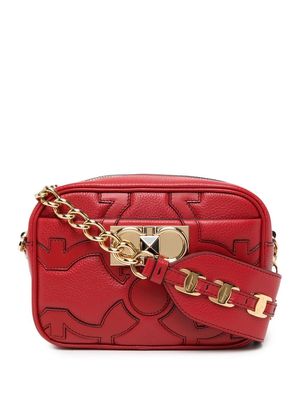 ---
#6: Céline Pre-Owned pre-owned ruched detailing clutch bag - Red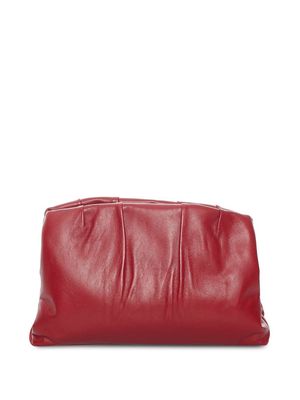 ---
#7: Maison Margiela logo patch bucket bag - Red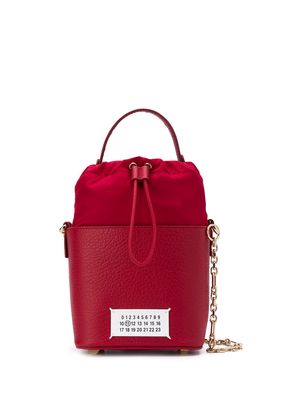 ---
#8: Louis Vuitton 2017 pre-owned Alma BB 2way bag - Red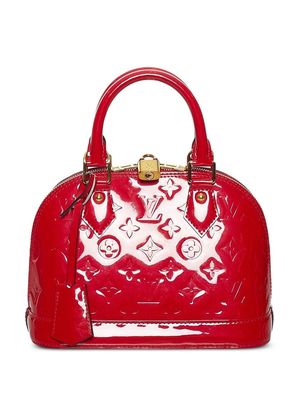 ---
#9: Chanel Pre-Owned 2015 Full Flap shoulder bag - Red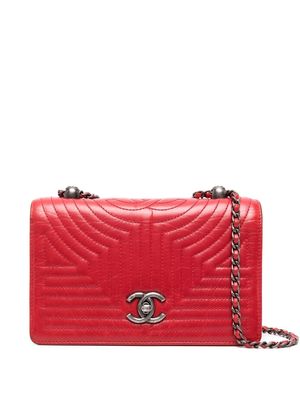 ---
#10: Dolce & Gabbana DG Amore mini bag - Red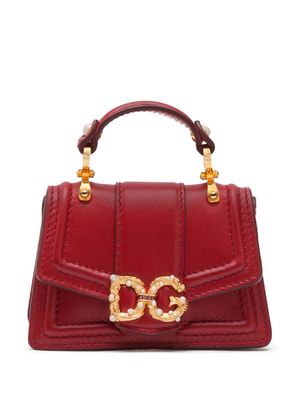 ---
#11: Alexander McQueen Four Ring shoulder bag - Red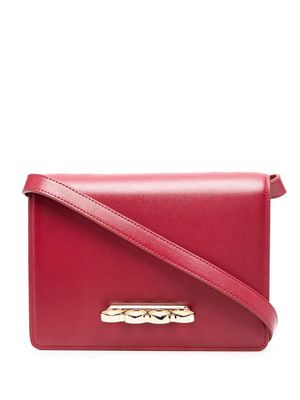 ---
#12: Salvatore Ferragamo logo print tote bag - Red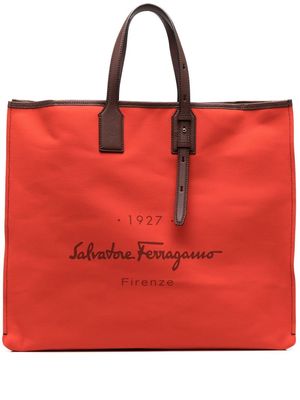 ---
#13: Givenchy Small Moon Cut Out Leather Hobo Bag in Dark Red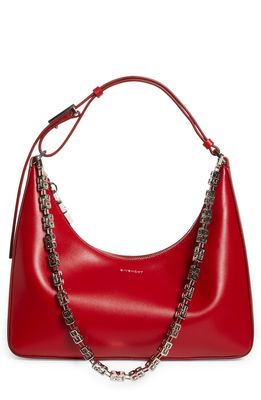 ---
#14: Patrizia Pepe Essential small cross-body bag - Red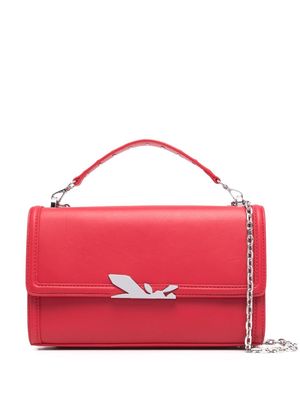 ---
#15: Patrizia Pepe Hobo small bangle bag - Red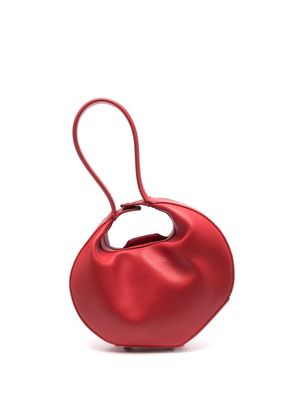 ---
#16: Prada logo-plaque shoulder bag - Red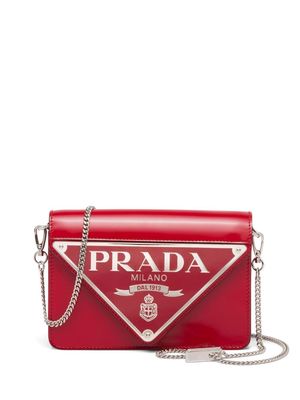 ---
#17: Hermès 2001 pre-owned Kelly Séllier 35 two-way bag - Red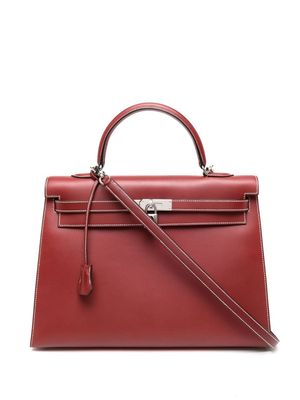 ---
#18: Alexander McQueen The Curve mini crossbody bag - Red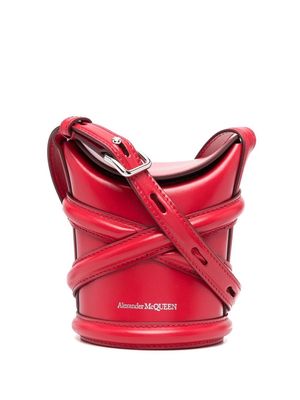 ---
#19: Off-White Pump Pouch 24 top-handle bag - Red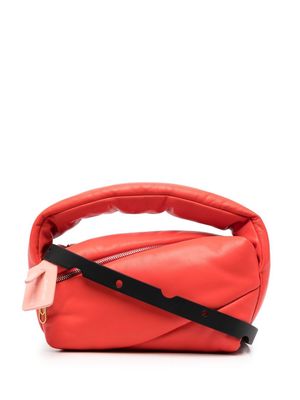 ---
#20: SERPUI Fresh Tomato clutch bag - Red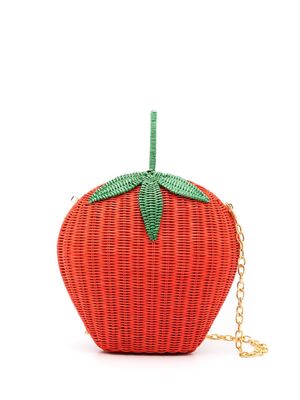 ---
What Are The Most Popular Red Designer Bags?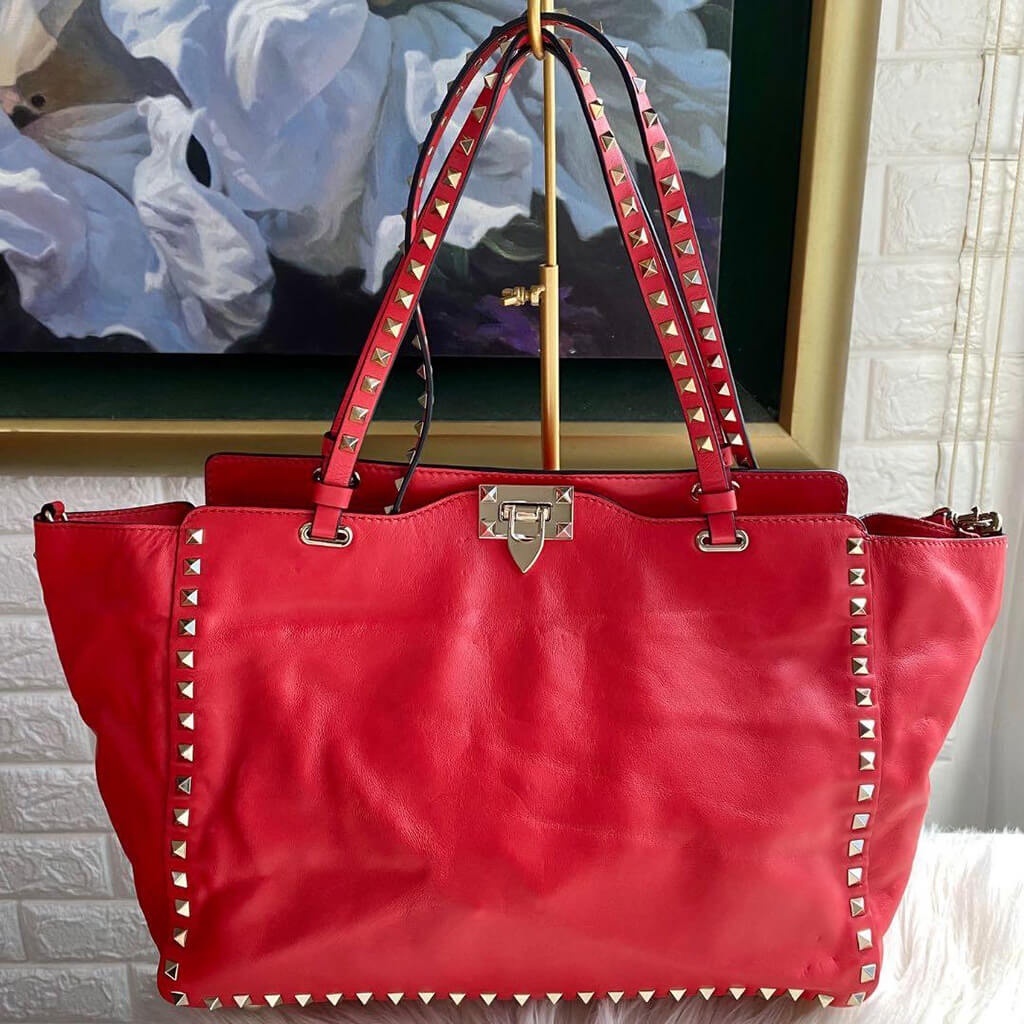 Only after the best? If so, I highly recommend that you check out one of Valentino Garavani's red bags, the Mulberry Bayswater, the Gucci Dionysus, and the classic Chanel flap bag. 
Exquisitely sewn and plush in material, these four carry-ons exude a sense of sophistication and class that department store alternatives could never do.
Plus, they provide a generous amount of space, so you can rest assured that your $1,000+ investment won't go down the drain. 
Which Red Designer Bags Are Currently Trending?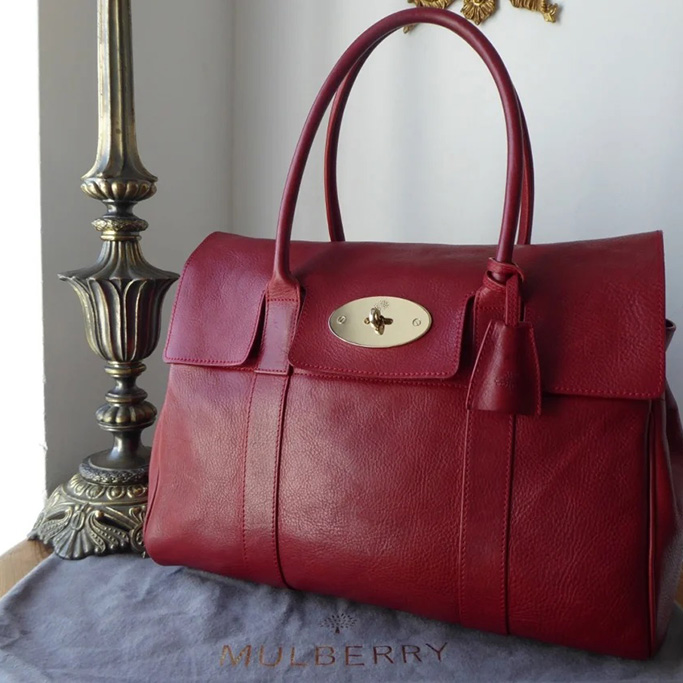 Obviously, my top 20 list only includes the best red designer bags.
However, for those in need of additional recommendations, I suggest that you check out the Balenciaga First purse, the Hermès Constance Bag, and the Ralph Lauren RL50 Handbag.
These bags have been worn by multiple celebrities, including Nicky Hilton and Jessica Chastain. 
What Types of Red Designer Bags Can You Get?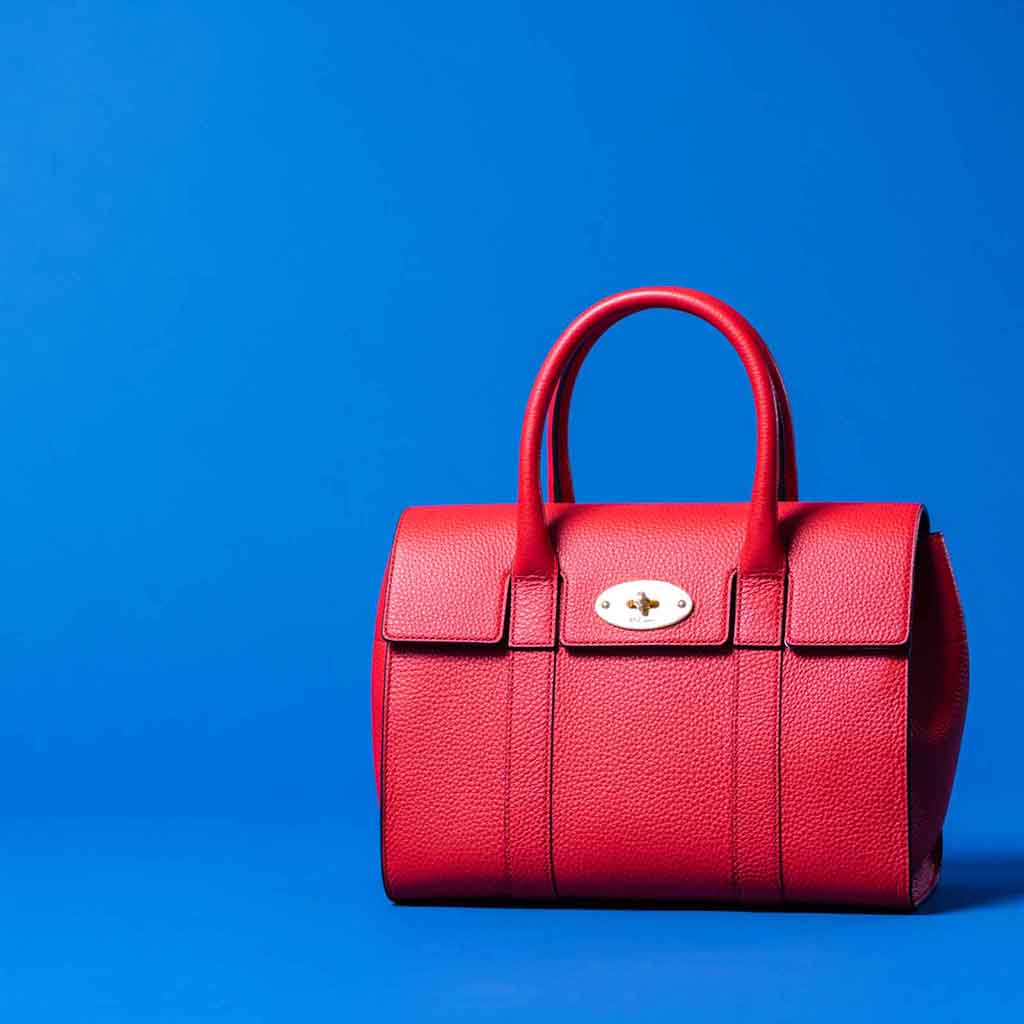 The internet is home to a huge selection of red designer bags. If you're looking to simplify the shopping process, here is a short list of trendy designs to consider. 
The big & bold: This includes tote bags, raffias, and backpacks. If you're looking to dress to impress, there's nothing like a giant carry-on to help give off that VIP impression.
The dainty mini: If you can barely fit your phone in one of these bags, then it counts as a mini. It's worth noting that this type of purse is meant for fashion purposes only.
Practicality first: For those who value fashion and function, I recommend opting for medium-sized bags for added convenience.
What Are The Most Durable Red Designer Bags Made Of?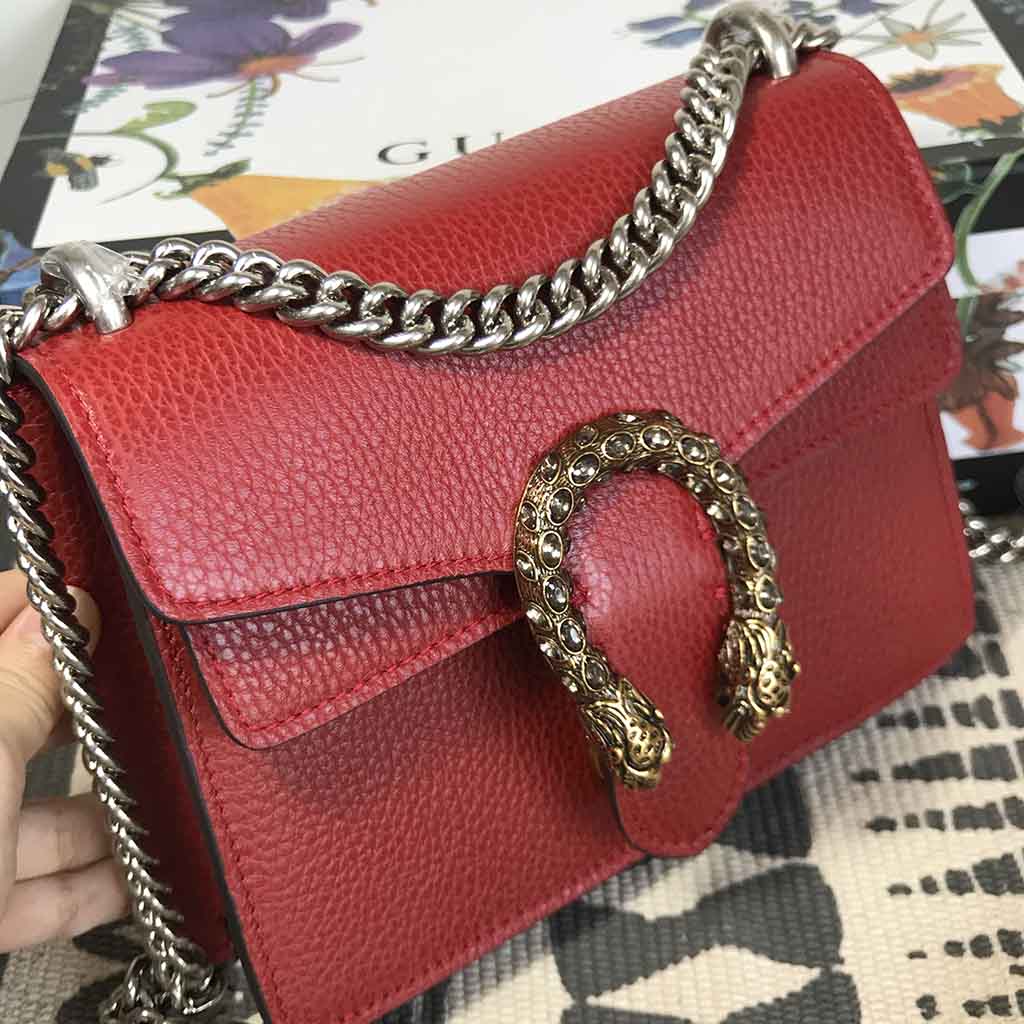 The best red bags are made with high–quality materials. This can include genuine leather, suede, canvas, and nylon. It's worth noting that some brands, such as Hermès, utilize rare animal skins such as crocodile and ostrich leather.
In terms of other accouterments, most purses include hardware, embroidery, and beading for extra pizzazz. 
Why Are Red Designer Bags So Expensive?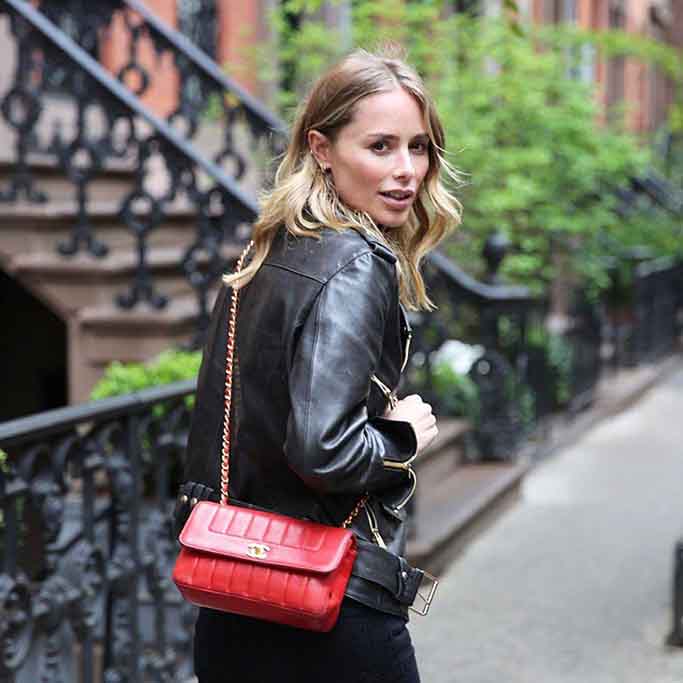 It's no secret that designer goods are outrageously expensive. While most trendsetters attribute their high price to the materials used, much of the cost is a result of the brand itself.
Ultimately, you're paying for the label's prestige and reputation. 
If you want to opt for the more affordable route, there's a bounty of well-made leather bags out there. That being said, unknown brands cannot provide that aura of sophistication and opulence that companies like Chanel and Hermès are capable of doing. 
Are Red Designer Bags Worth It?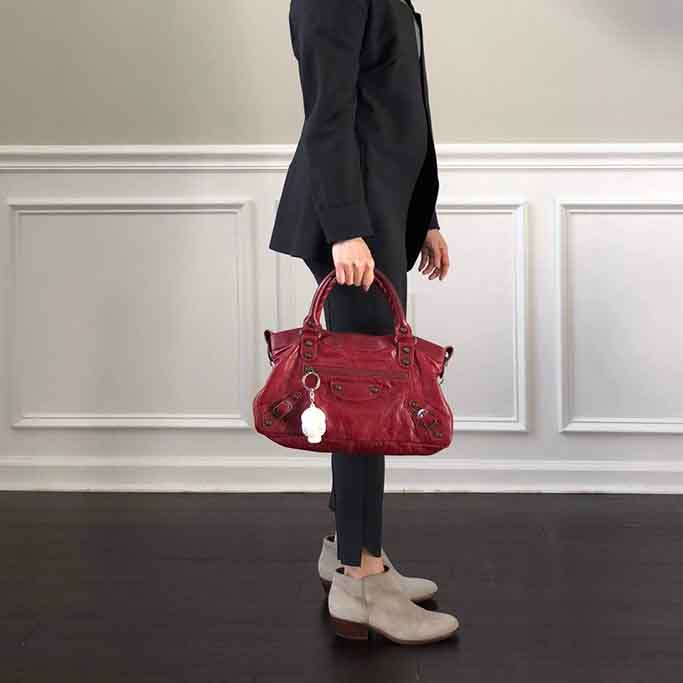 It ultimately depends on your current aesthetic. For some, a red designer bag can act as the perfect everyday necessity. On the other hand, forking over $1,000+ for a mini purse is viewed as a throwaway expense for many.
It's worth noting that you don't have to spend an exorbitant amount of money for a luxury carry-on, as brands like Kate Spade and Michael Kors are relatively affordable.
How To Style Red Designer Bags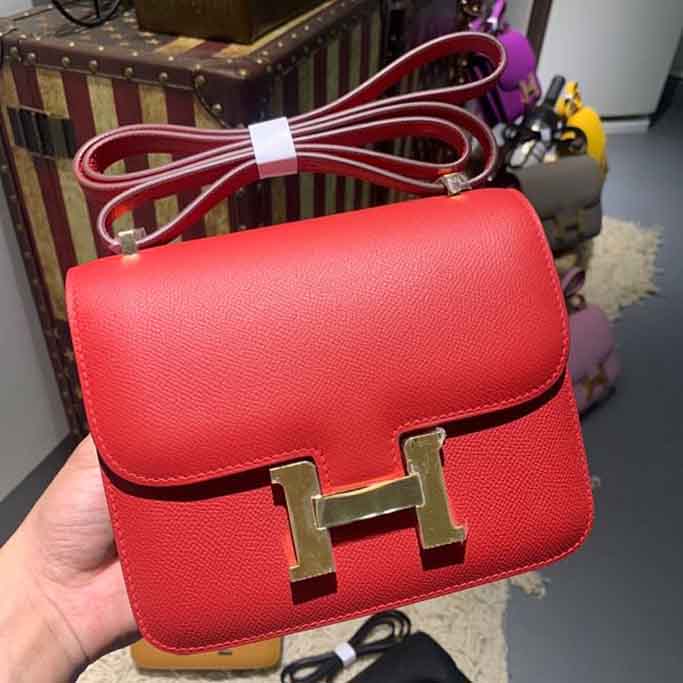 Care for some outfit inspo? If so, up next, I'll show you how to style your red designer bag.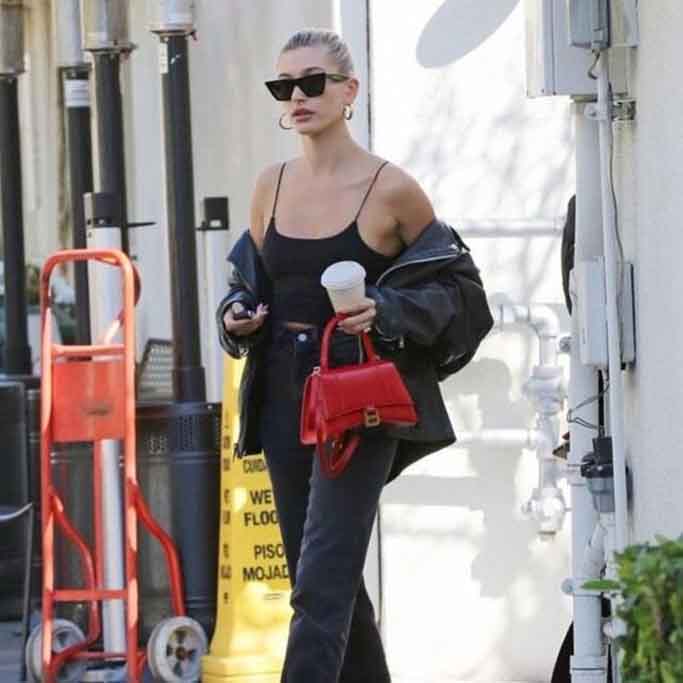 If you prefer to make your red designer bag a standalone piece, I suggest wearing a more subdued outfit, such as this stylish OOTD. Worn by the iconic Hailey Bieber, this ensemble features all-black attire with a cute Balenciaga purse.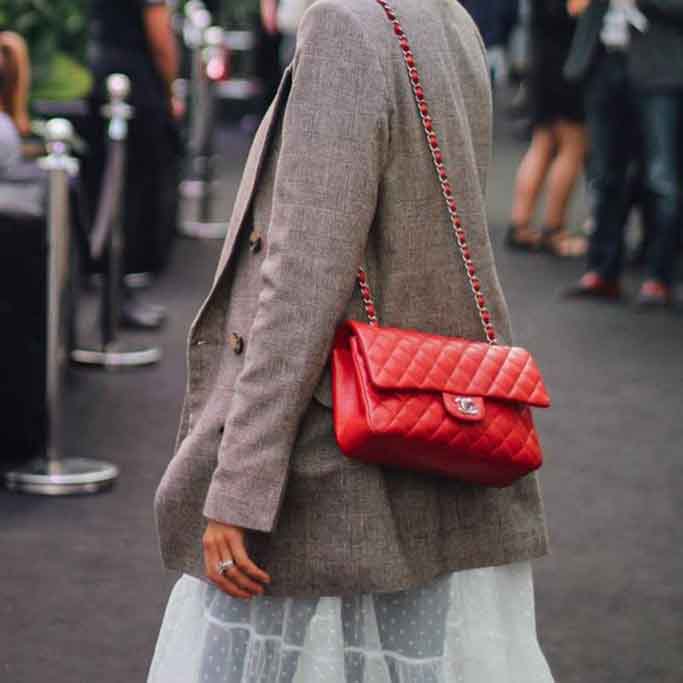 Perfect for city dates, this cute outfit is comprised of a fitted blazer, a white tulle skirt, and a bright red Chanel handbag. The silver hoops are a nice touch, given that they match the emblem on the purse.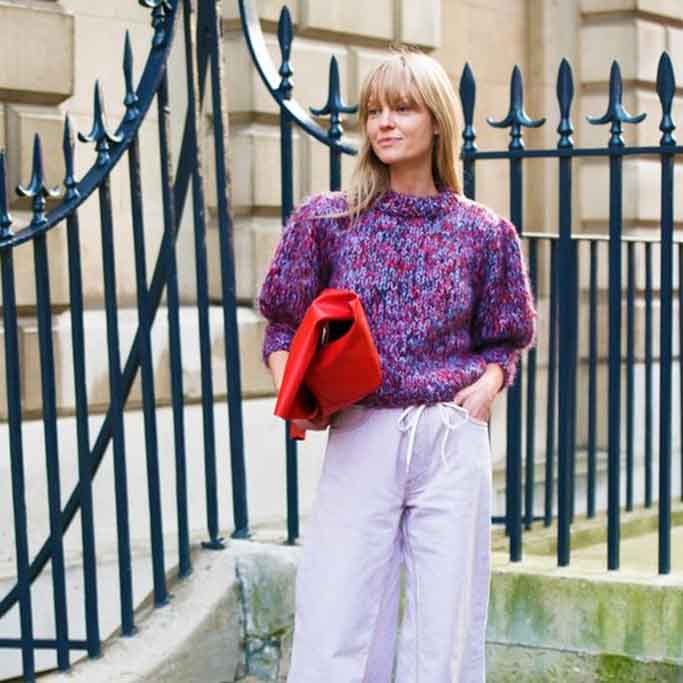 The red fibers buried in the sweater pair seamlessly with the bright hue of the purse.
While you're free to wear matching pants, I suggest opting for something more subdued, such as some white trousers. These pants will help mellow out the loudness of the two opposing colors. 
---
Looking to stay up to date on all things designer? We've got you covered:
Get Access to Exclusive Deals
Subscribe for free to get exclusive deals in your inbox. 100% privacy