30 Best Demon Slayer Tattoo Ideas
About Demon Slayer Tattoos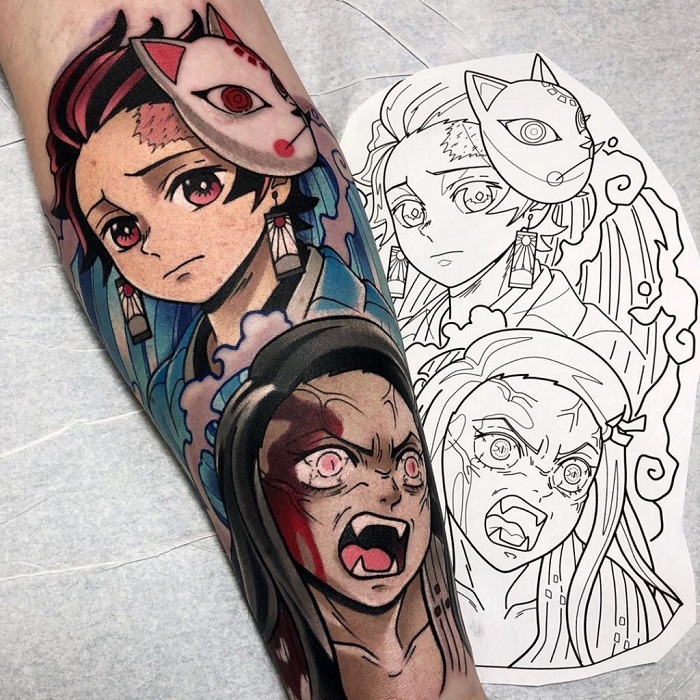 The Japanese manga show Demon Slayer, originally called Kimetsu no Yaiba in Japanese, is one of the most popular series of all time. What makes this show so captivating are its heartwarming characters, the storyline (which is a bit of an emotional rollercoaster), and its impressive and rich animation.
The Kimetsu no Yaiba film, which was released in 2019, was Japan's highest-grossing film of all time. Moreover, it only took 10 days for the film to earn over 100 million dollars!
Since then, many fans of this popular manga franchise have gotten inked with an uber-cool Demon Slayer tattoo.
In this article, we'll tell you about the best Demon Slayer tattoos, the Demon Slayer Tattoo meaning, the significance of the Demon Slayer marks, the cost of getting inked with a Demon Slayer tattoo, and much more.
What Do Demon Slayer Tattoos Mean and Symbolize?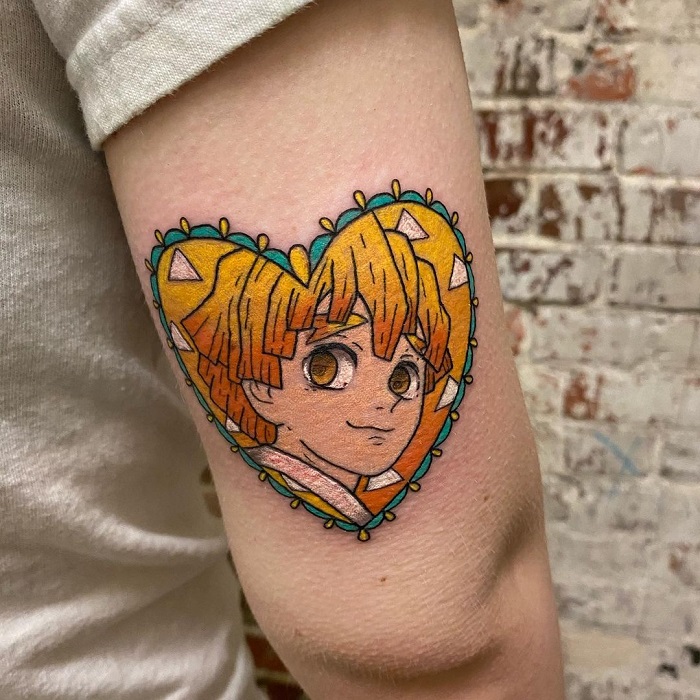 Demon Slayer has a host of relatable characters including the main character Tanjiro Kamado, his sister, Nezuko, and Kyojuro Rengoku who is Tanjiro's fellow demon slayer from the secret society known as Demon Slayer corps.
If you love anime, it's recommended that you watch this popular show, and maybe even get a tattoo of the character you relate to the most.
The series in itself is not just an entertaining flick, but it also has a deep and powerful message about courage, determination, and hard work.
This is all the more reason for you to get inked with a Demon Slayer tattoo. Below, we'll introduce you to three major characters from this show, and discuss what a tattoo of each individual would symbolize.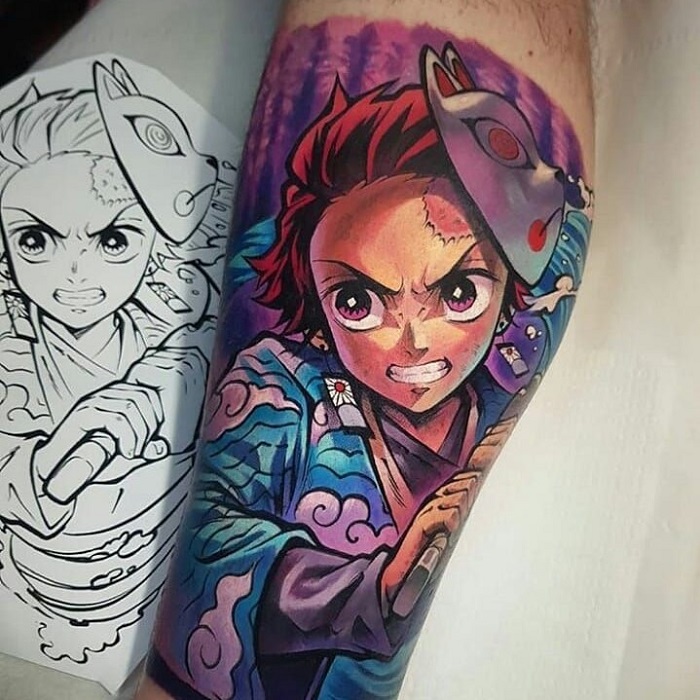 The protagonist Tanjiro, the hero of this series, is the most popular and well-loved character in the show. The story revolves around this young, bright kid who becomes his family's breadwinner after his father's demise. Soon afterwards, poor fate follows Tanjiro and he finds his family murdered by a demon in town.
Due to this beautiful character's depth and the intricate meaning woven throughout his story, many fans of this show have gotten inked with a tattoo of Tanjiro. This tattoo symbolizes everything that the character stands for: bravery, courage, and the desire to do better.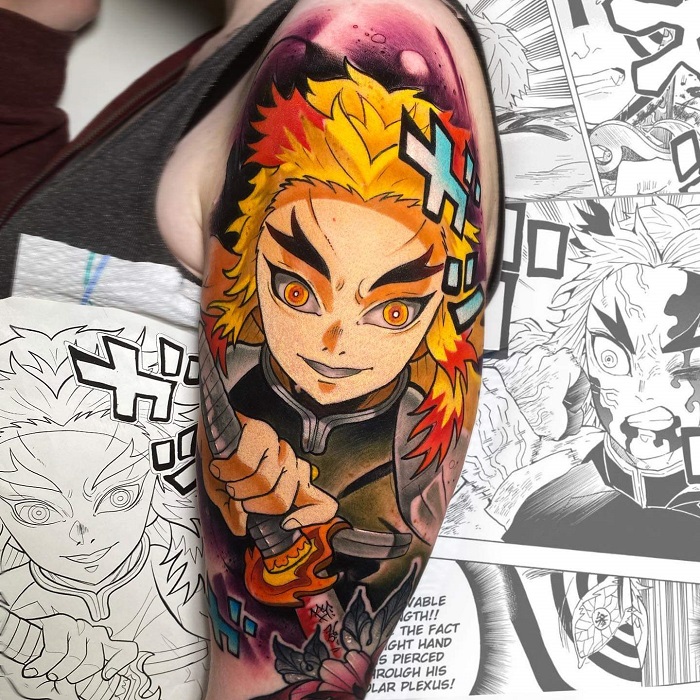 Kyojuro Rengoku is another impactful character in this series who (SPOILER ALERT) is now deceased.
He symbolizes purity, talent, and love for family since he was deeply attached to his loved ones.
Kyojuro's last words during his death were, "follow your dreams no matter what," so he also represents the desire to continue moving ahead in life, no matter what the world throws at you.
So, if you decide to get a tattoo of Kyojuro, you can include his iconic words in your tattoo design.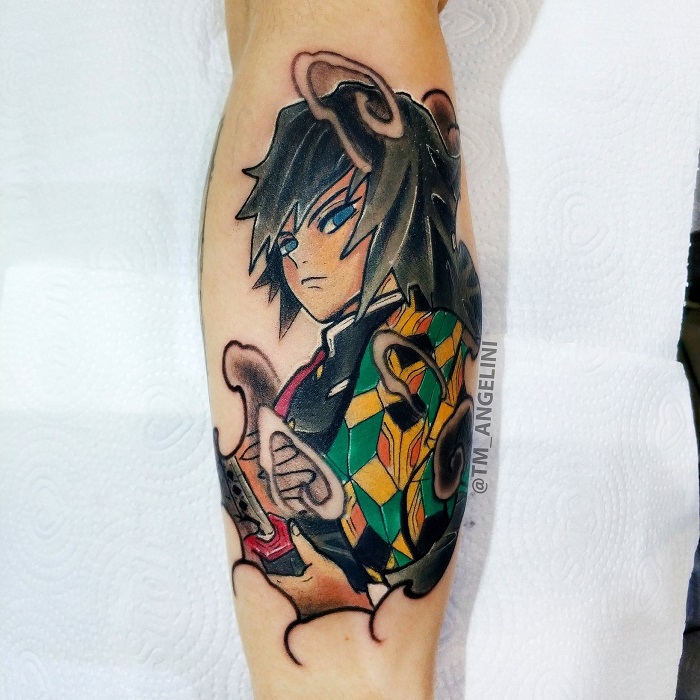 Giyu Tomioka is another major character in the Demon Slayer show who is both courageous and strong. He also has strong principles and values that he always stands by, which makes him one of the most inspirational characters from the series.
Giyu came into the spotlight when he protected Nezuko, who is one of the demons that doesn't kill humans. As such, a tattoo of Giyu would symbolize protection, care, and strong moral principles.
Where to Get a Demon Slayer Tattoo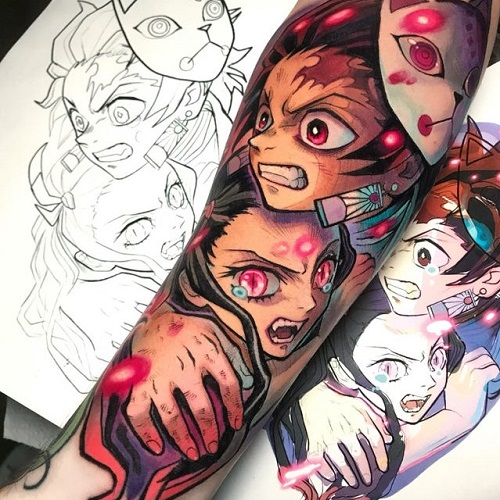 Apart from the tattoos of the characters themselves, the Demon Slayer Mark tattoos are also extremely popular.
While most of the characters have these Demon Slayer Marks on their faces, we don't recommend you to do that unless, of course, you want to go bold and you have a pet tiger in your backyard (just kidding… unless?)
Most people get the Demon Slayer Mark tattoo on their sleeves, forearms, and biceps. But if you're getting a tattoo that's larger in size and requires more space, you can get it on your back or chest.
If you're wondering how long the process will take, you can get a small-sized Demon Slayer tattoo within an hour, a medium palm-sized tattoo would take about three hours, and a large tattoo on your back would take anywhere between six to 10 hours to complete on average.
How Much Do Demon Slayer Tattoos Cost?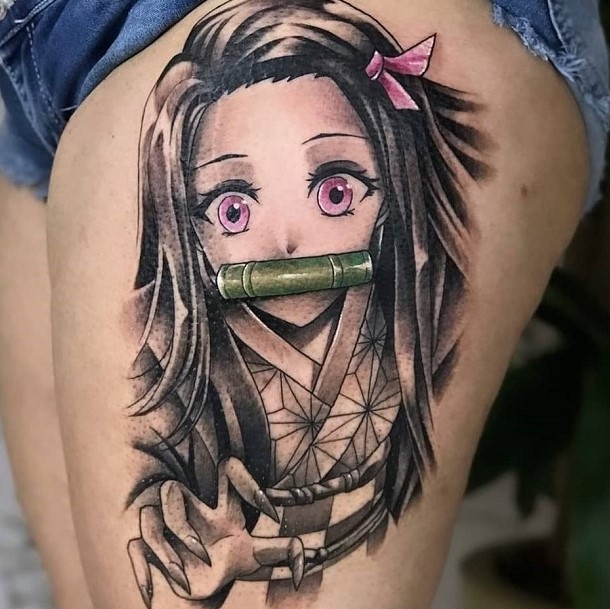 Well, now that you know all about the TV series and its popular tattoo designs, you're probably wondering how much a Dragon Slayer tattoo costs.
Of course, tattoo prices vary widely. The cost of a tattoo will depend on its size, complexity, the expertise of the tattoo artist, and the location of the tattoo parlor. The final price will also depend on the type of ink used.
A colored Demon Slayer tattoo will always cost more than tattoos made with just black ink since the colored ink is more expensive, and it also requires additional time for color filling.
Last but not least, since most tattoo artists charge by the hour, tattoo prices also depend on the time required to finish the design.
30 Best Demon Slayer Tattoo Designs
Here are some of the best Demon Slayer tattoo ideas and Demon Slayer tattoo designs out there. You can check these out for some inspiration before you get inked. These designs feature the best characters from the Demon Slayer show.
#1: Tanjiro Kamado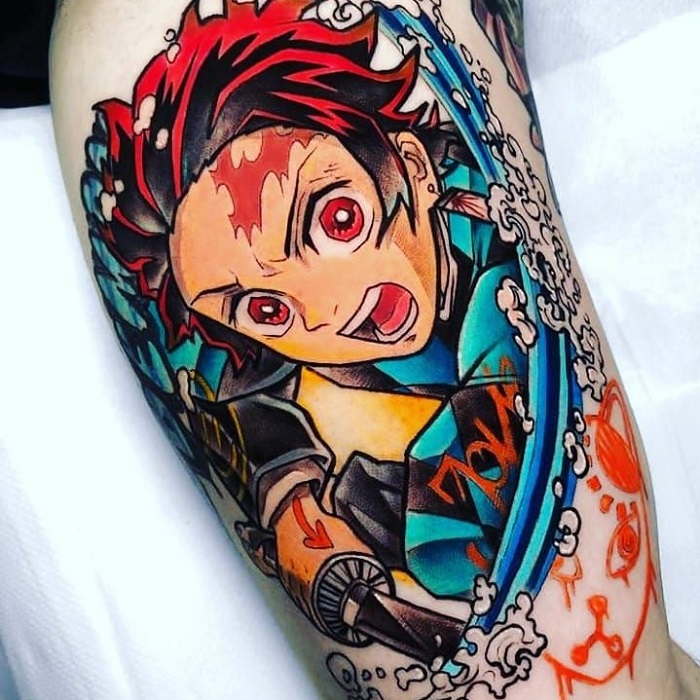 #2: Nezuko Kamado
#3: Zenitsu Agatsuma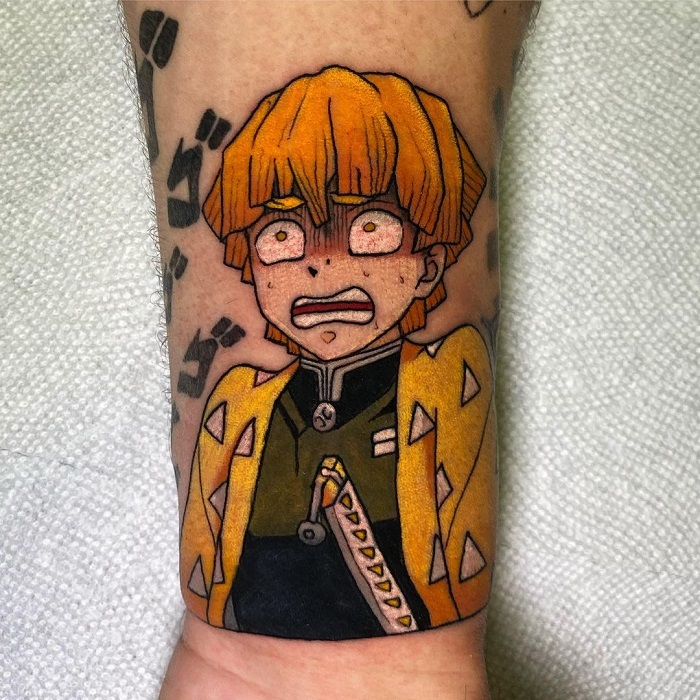 #4: Inosuke Hashibira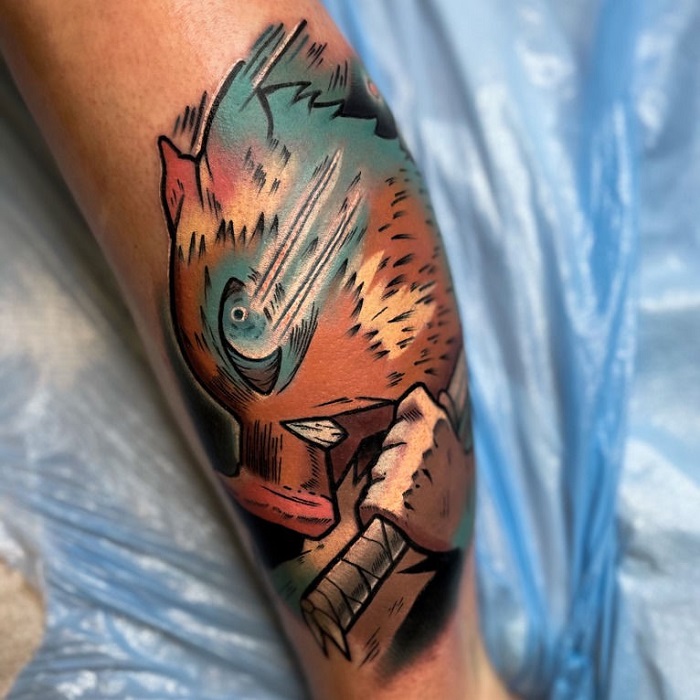 #5: Kanao Tsuyuri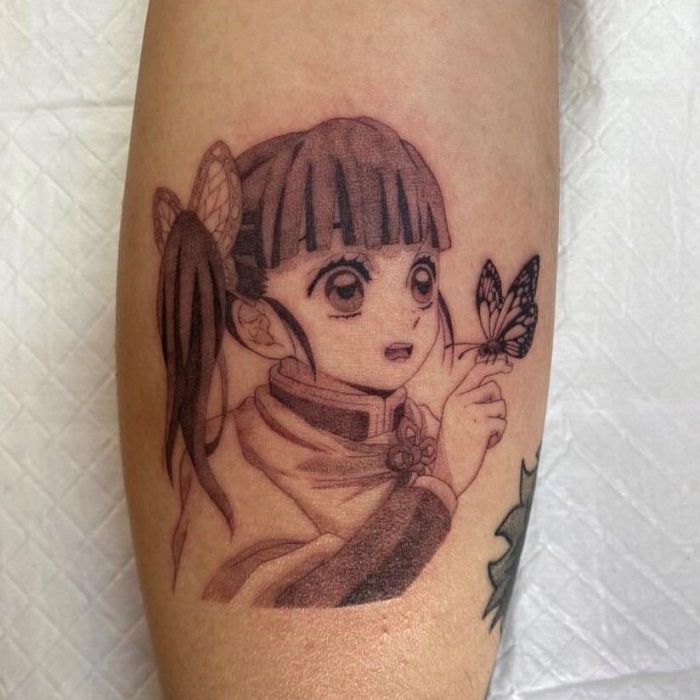 #6: Hashira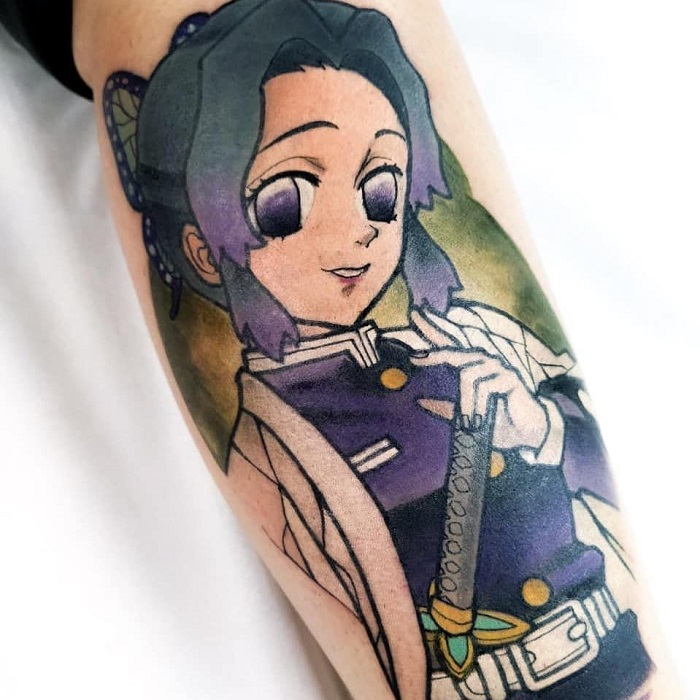 #7: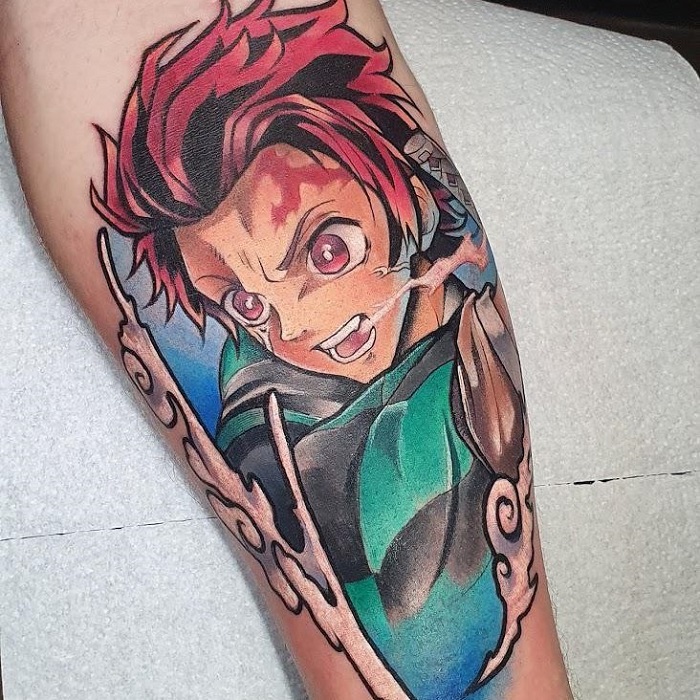 #8: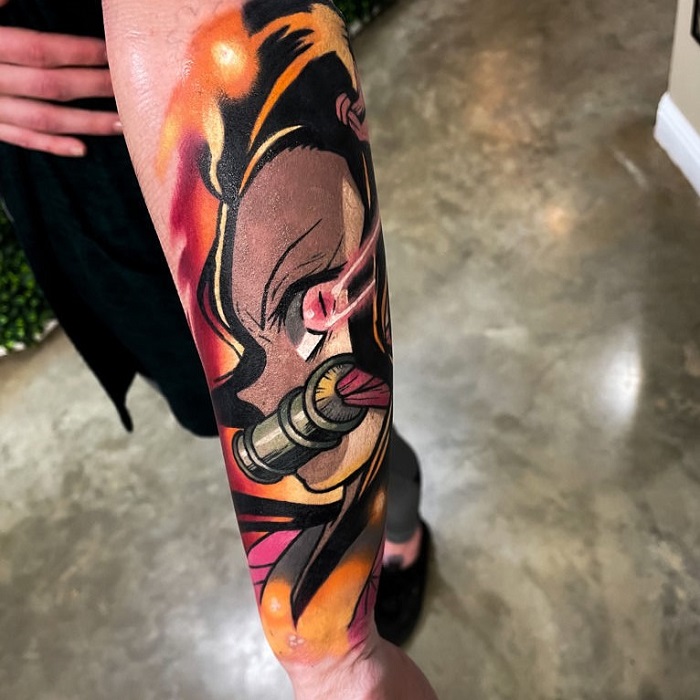 #9: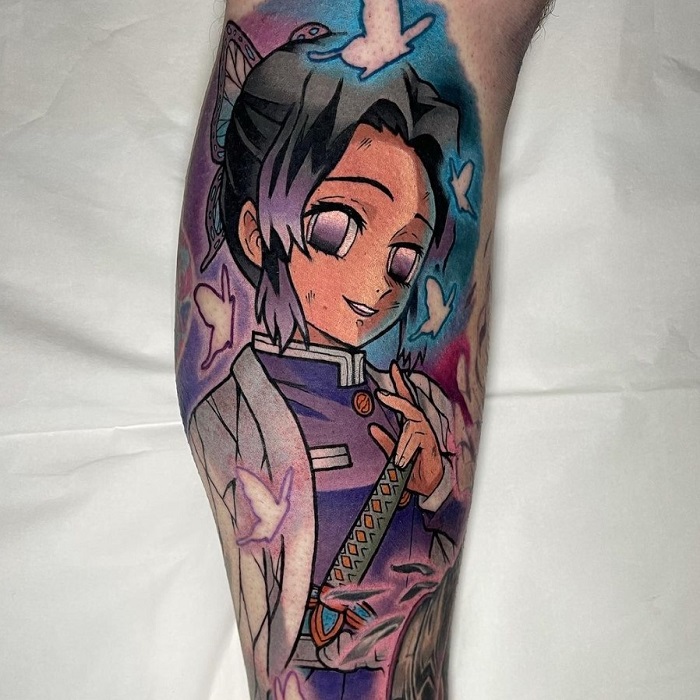 #10: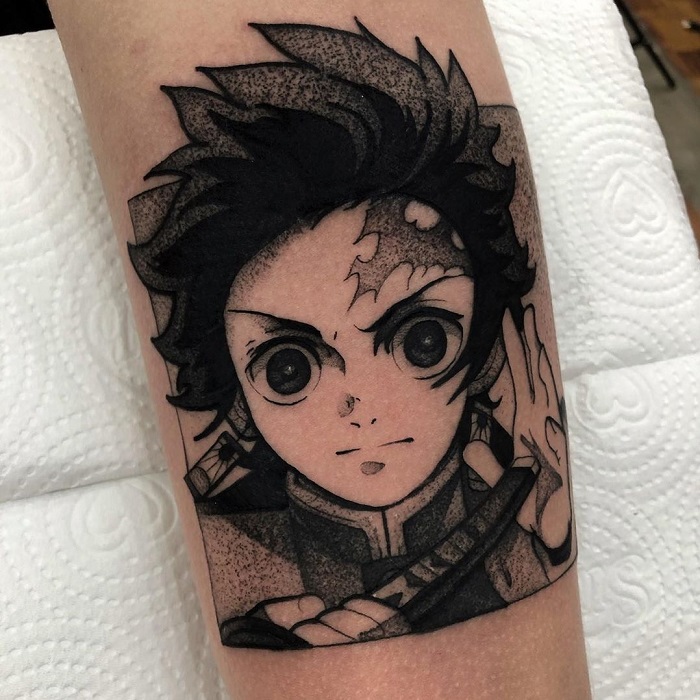 #11: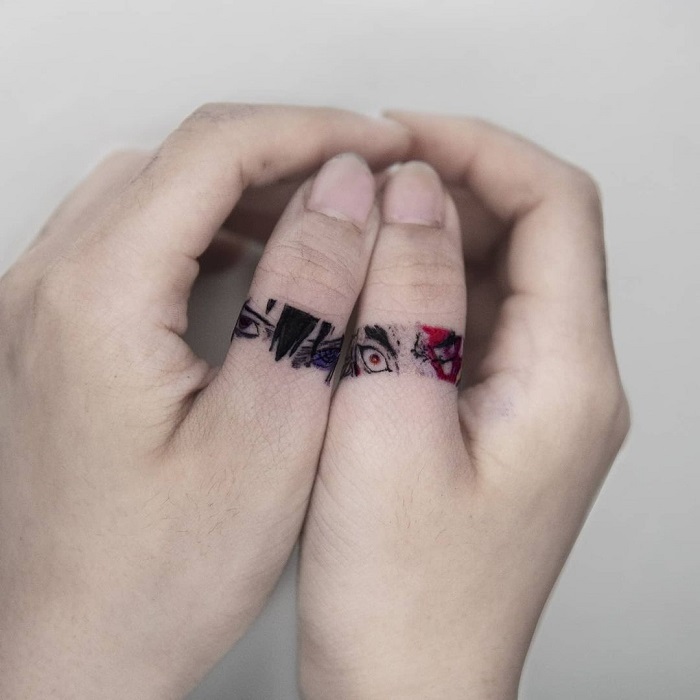 #12: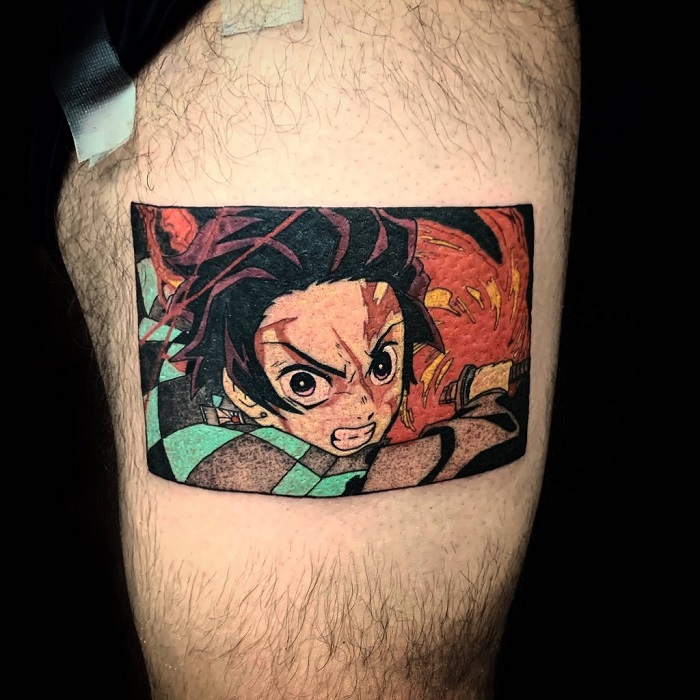 #13: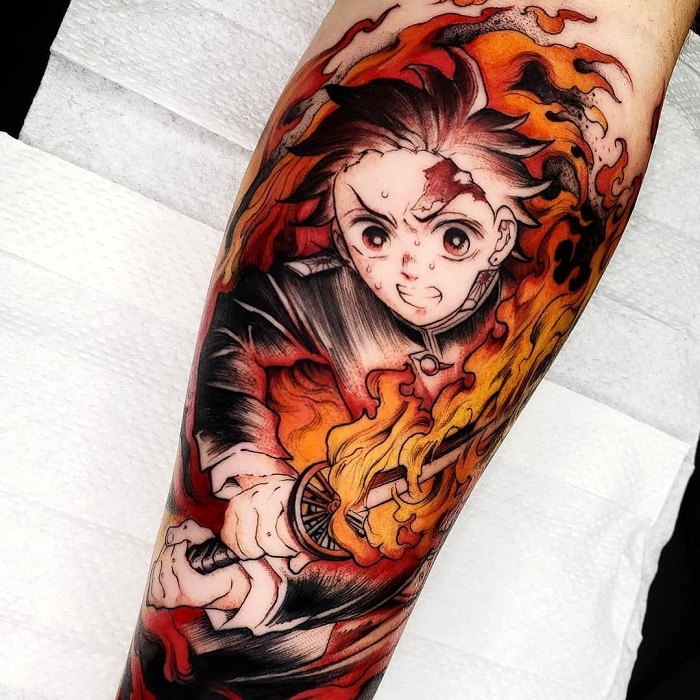 #14: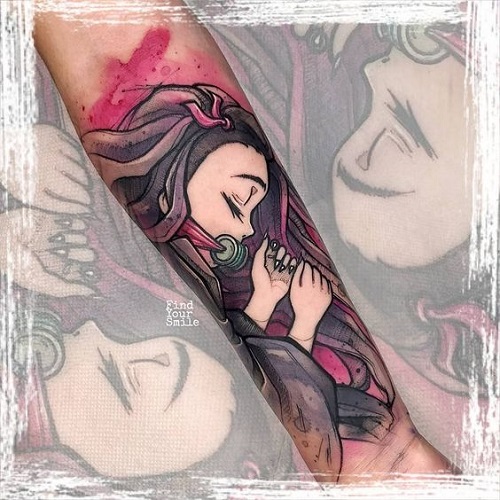 #15: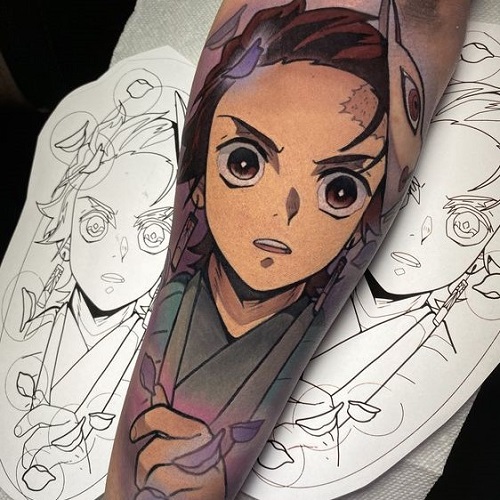 #16: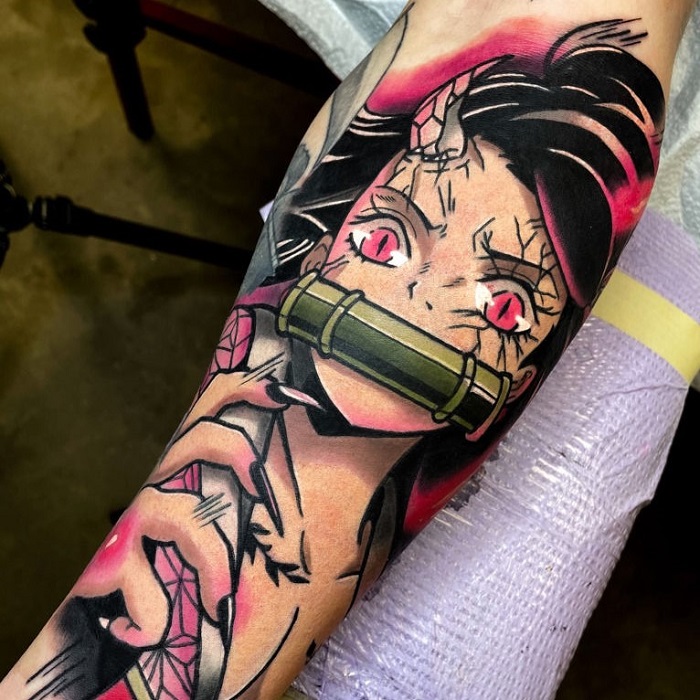 #17: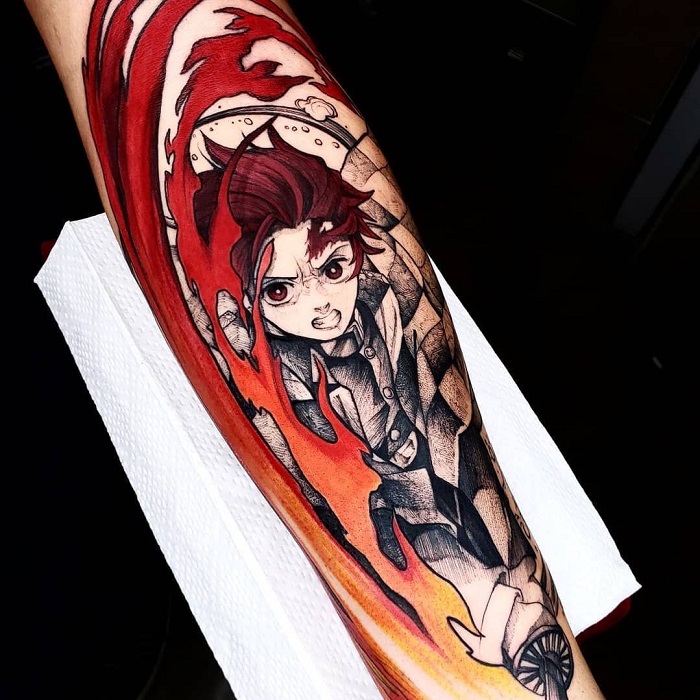 #18: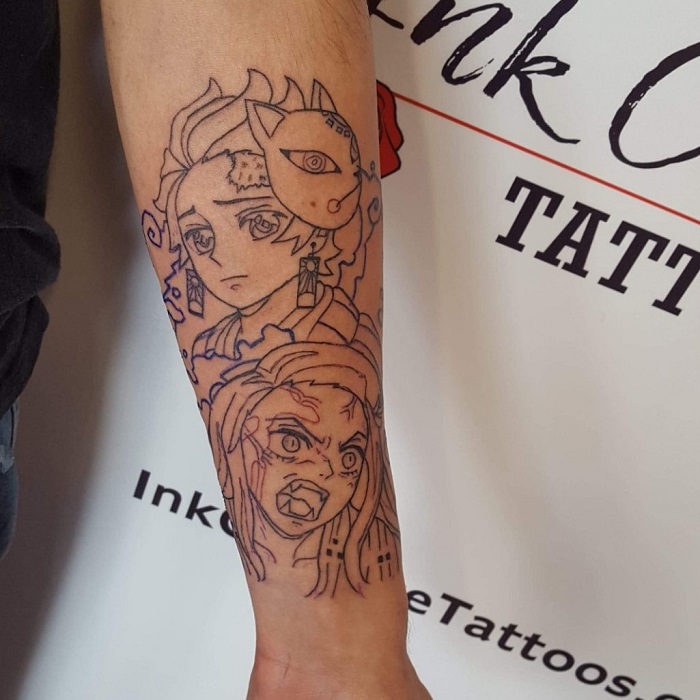 #19: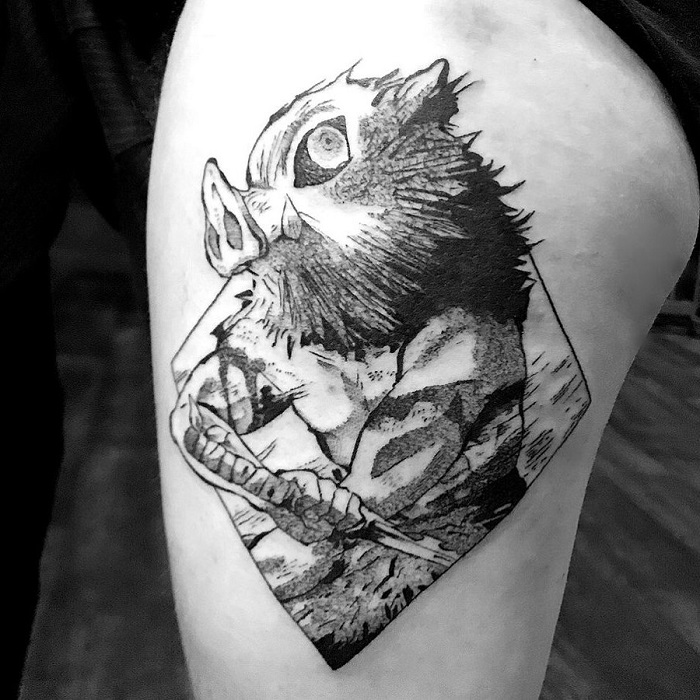 #20: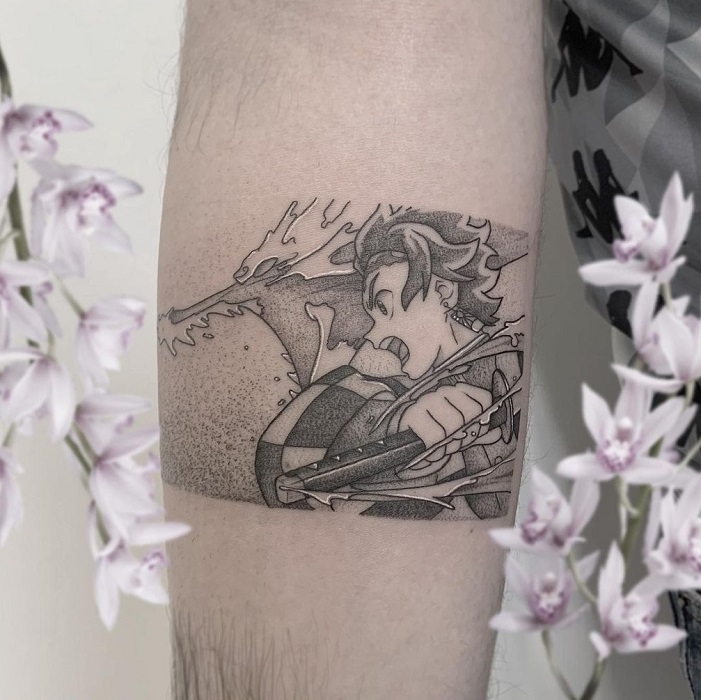 #21: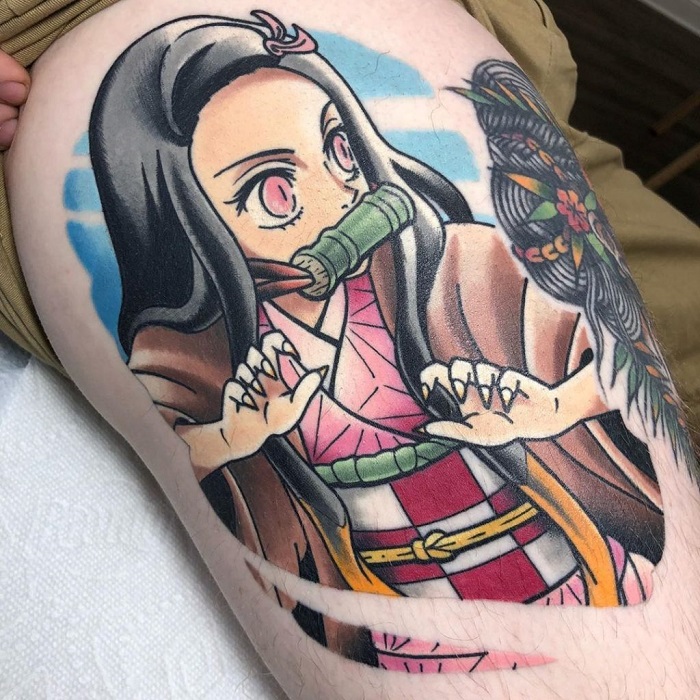 #22: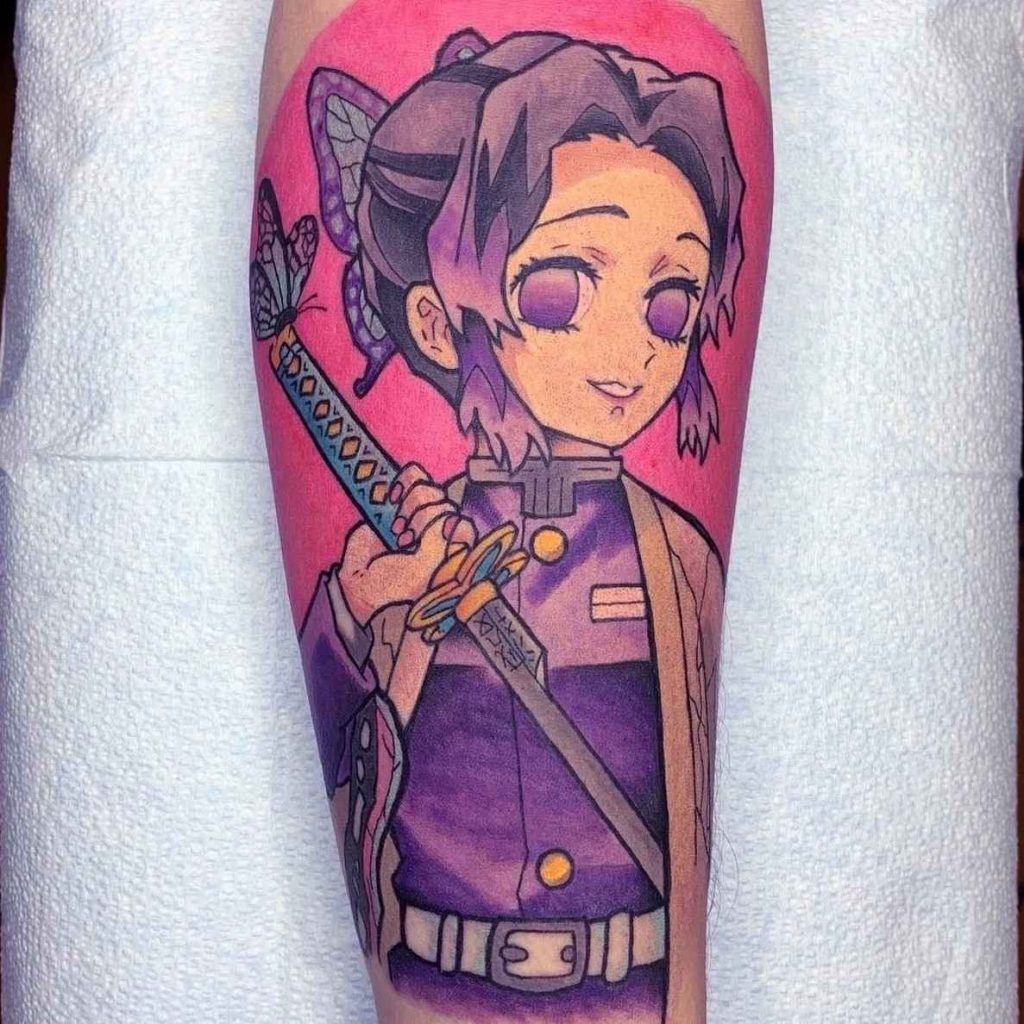 #23: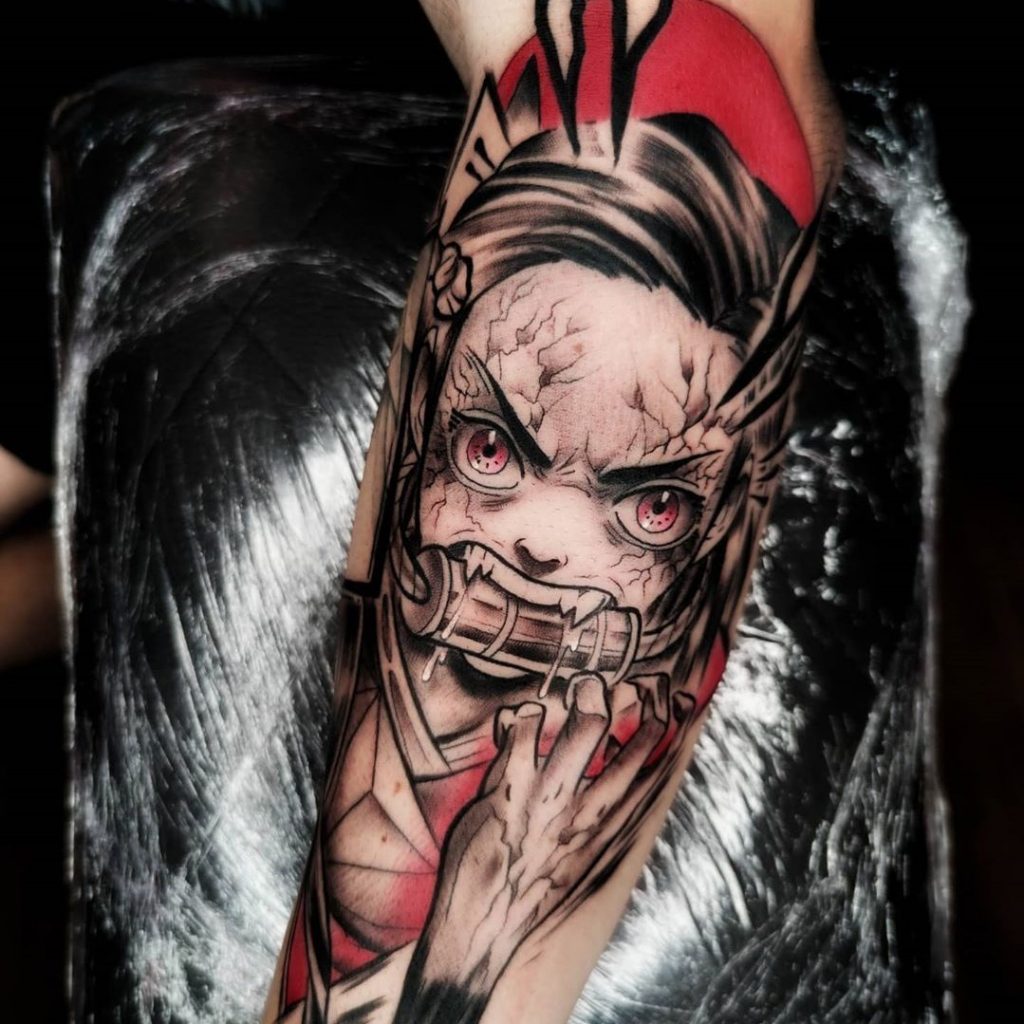 #24: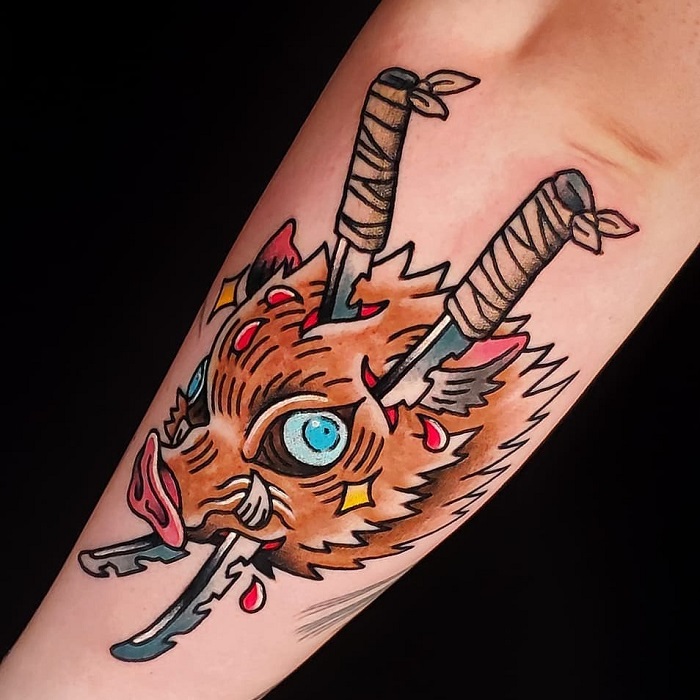 #25: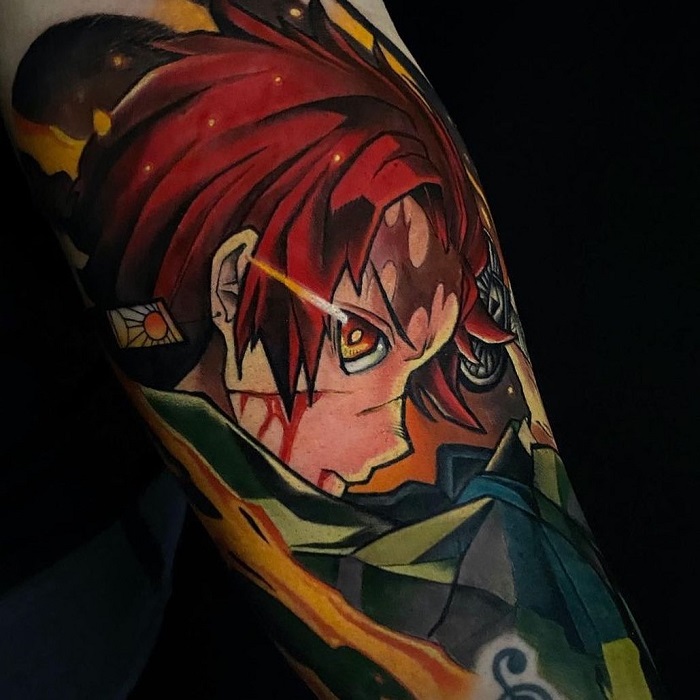 #26: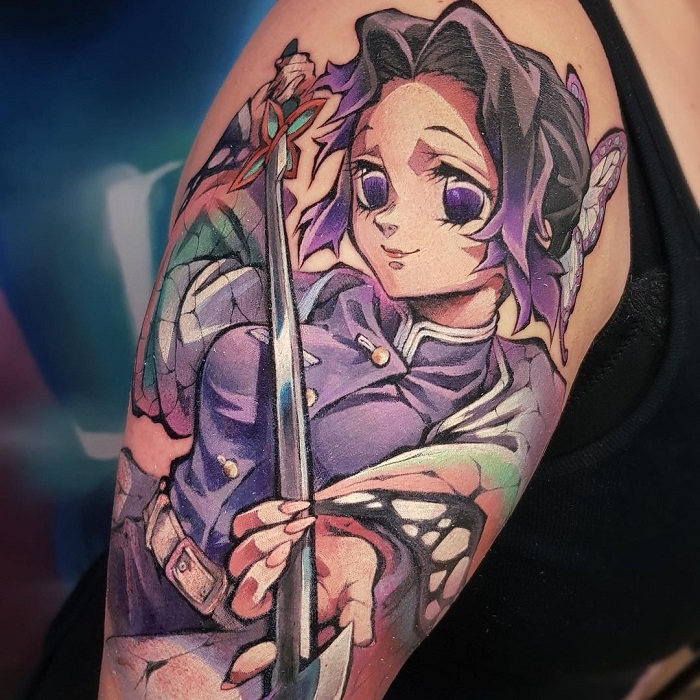 #27: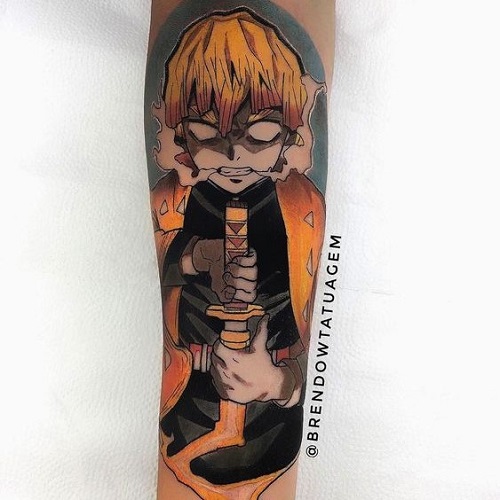 #28: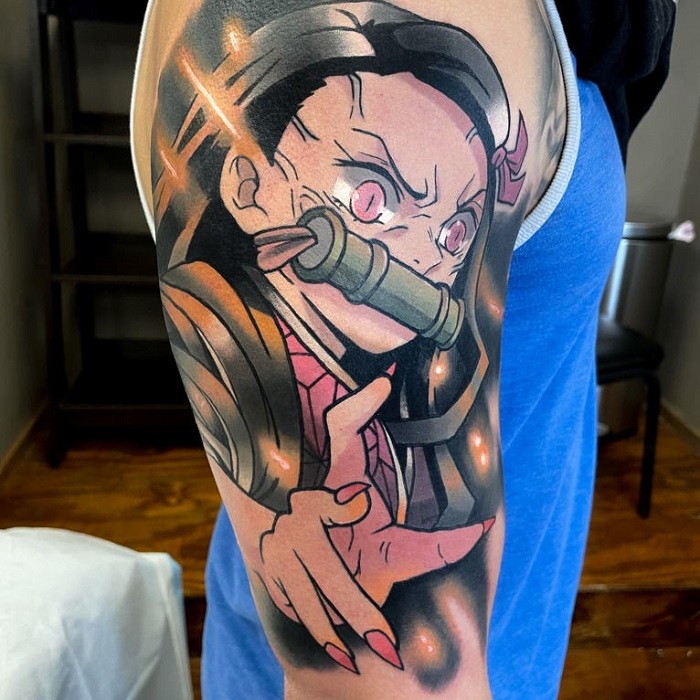 #29: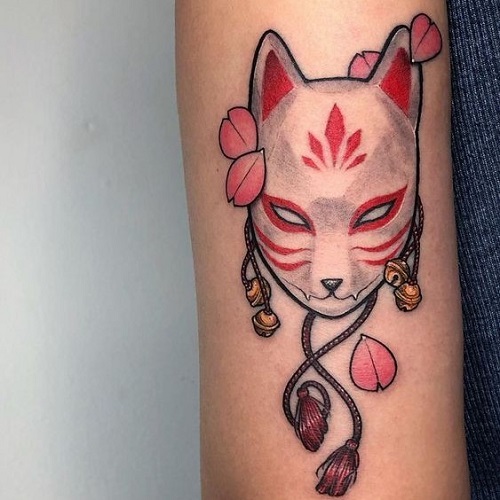 #30: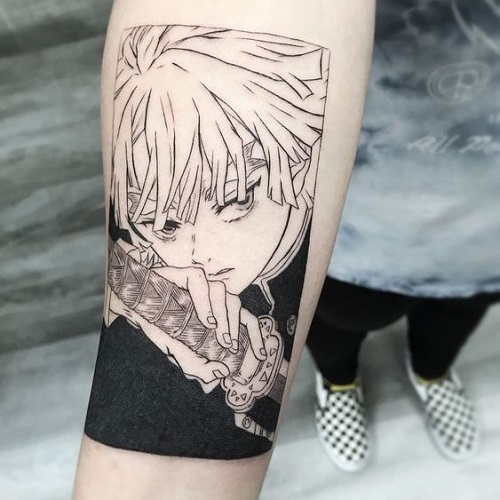 History of Demon Slayer Tattoo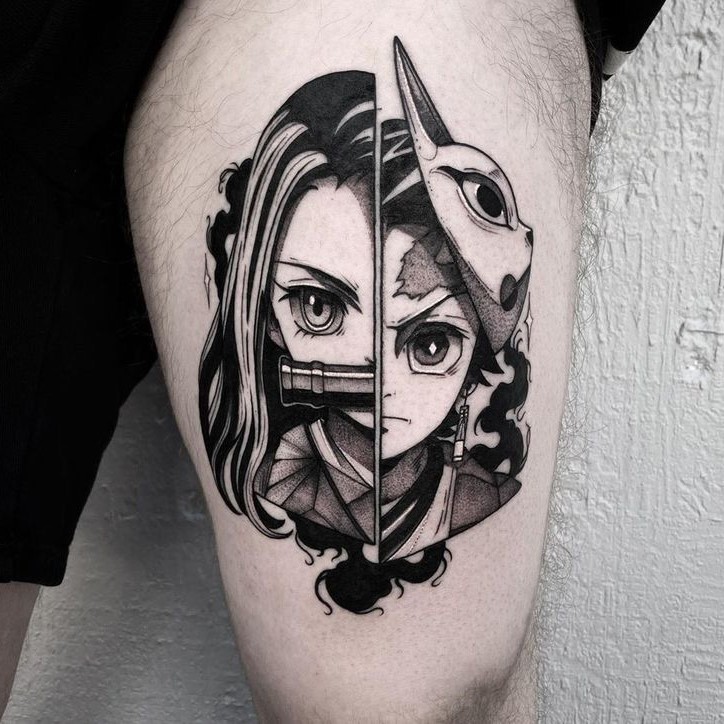 In the popular series, there's a long and interesting history related to the Demon Slayer Mark, which is something you definitely need to know about if you're thinking of getting inked with a Demon Slayer tattoo.
A Demon Slayer Mark is a key feature of this series since it gives the characters access to a host of special abilities that are useful when fighting demons. The mark grants individuals incredible speed, superhuman powers, and advanced breathing methods.
The Demon Slayer Mark also has the ability to spread onto other members of the group when the time is right. However, it only appears on the bodies of strong team members who have been tried and tested, and proven themselves worthy.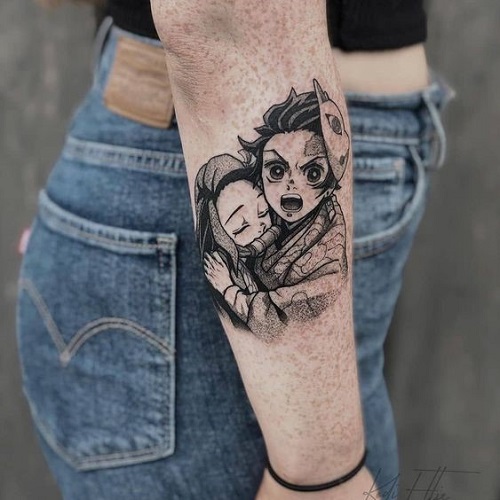 The first Demon Slayer Mark appeared on the forehead of Yoriichi Tsugikuni who was a legendary member of the Demon Slayer Corps nearly 500 years ago in the Sengoku era.
It's also believed that all the other members of this group got their marks due to Yoriichi, and that's why he is regarded as one of the most important yet mysterious characters in the show.
Later, the Demon Slayer Mark disappeared for a long period of time, until it suddenly reappeared on Tanjiro in the modern era. If you decide to get a Demon Slayer Mark tattoo, you can opt for a unique mark like Yoriichi Tsugikuni's.
Yoriichi is the strongest Demon Slayer known in history, so if you're getting inked with a Demon Slayer Mark tattoo, this is the one you need to check out. It's considered the best Demon Slayer tattoo that you could possibly get.
Which Celebrities Have a Demon Slayer Tattoo?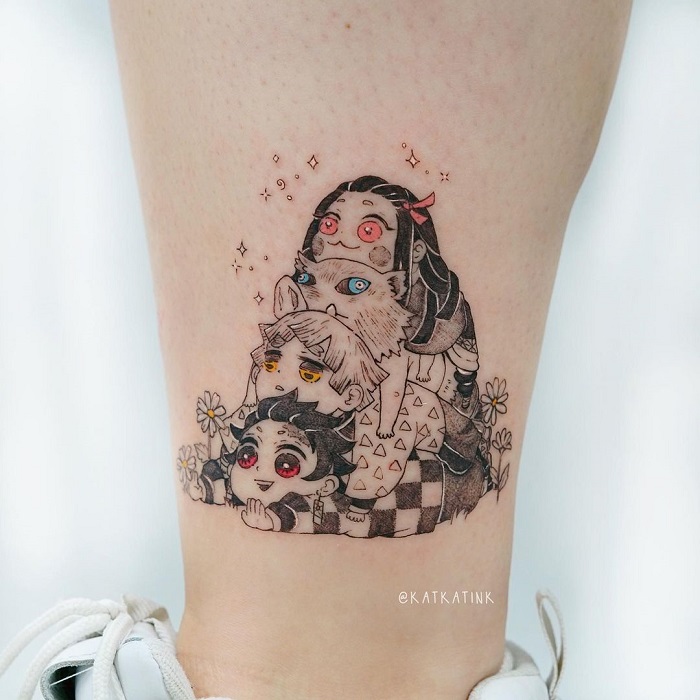 There are no known celebrities with a Demon Slayer tattoo, but there are many stars who have gotten inked with popular anime tattoos in recent years. For example:
Ariana Grande is a huge fan of the Japanese anime film, Spirited Away. In August 2018, the star got inked with a tattoo of Chihiro, the 10-year-old protagonist of the film.
Chihiro's mature growth from a fearful girl into a hardworking young woman is the main storyline of the film. When asked the meaning behind the anime tattoo, Ariana said that she got this tattoo to celebrate growth.
The star also got a small tattoo of a Pokémon called Eevee on her left arm in 2019. This is Ariana's favorite Pokémon character, and she has spoken about her love for Eevee on various occasions. In fact, in 2016 Ariana even wore an Eevee costume for Halloween.
Interestingly, Ariana's ex-boyfriend, comedian Pete Davidson, also sports a Pokémon tattoo that he got in 2014. The star has talked about his love for Pokémon many times, so we're kinda surprised that he doesn't have more anime tattoos.
Ruby Rose, the Australian model and actress known for playing Batwoman in the CW TV series, also has a couple of anime tattoos on her right arm.
She has an Astro Boy tattoo on her lower right forearm, and a tattoo of Polly Esther from the anime TV show Samurai Pizza Cats on her upper right forearm.
The Astro Boy tattoo stands for self-acceptance, whereas the Polly Esther tattoo symbolizes an independent, feisty, and modern woman.
There are many celebrities who love and adore anime shows. Several of them have publicly stated that their favorite characters have been a huge source of inspiration for them.
So, it's no surprise that many of them have decided to get an anime tattoo. It's also no wonder that anime tattoos have become such a big trend in recent years.
Looking at the current trends, we think that there could be many more celebrities sporting anime tattoos in the years to come. Which celebrity do you think could pull off the Demon Slayer tattoo perfectly? Let us know.
---
Looking for more inkspiration? Say no more:
30 Best Sharingan Tattoo Ideas
30 Best Twin Flame Tattoo Ideas
Get Access to Exclusive Deals
Subscribe for free to get exclusive deals in your inbox. 100% privacy