30 Best Itachi Tattoo Ideas
About Itachi Tattoos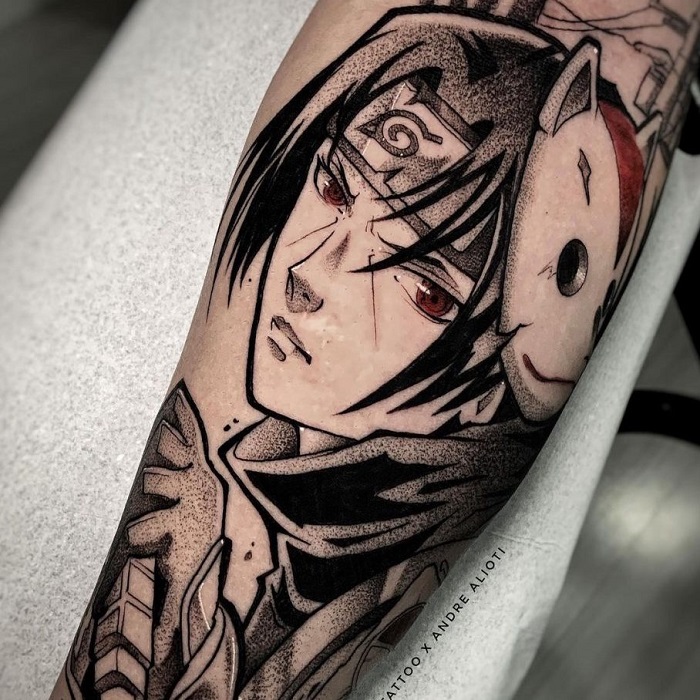 If you're looking to immortalize your fav anime character in the form of a tattoo, search no further than our list of the best Itachi tattoo ideas.
We all love a good story, and there's no better way to document your favorite ones—especially that of Itachi—than by getting a unique tattoo.
Below, we'll share some of our best Itachi tattoo ideas so you can find something that suits your personal style while also reflecting the significance you intend.
By the end of our list, you'll find the perfect way to share your love for the character in an incredibly meaningful and personalized way.
What Do Itachi Tattoos Mean and Symbolize?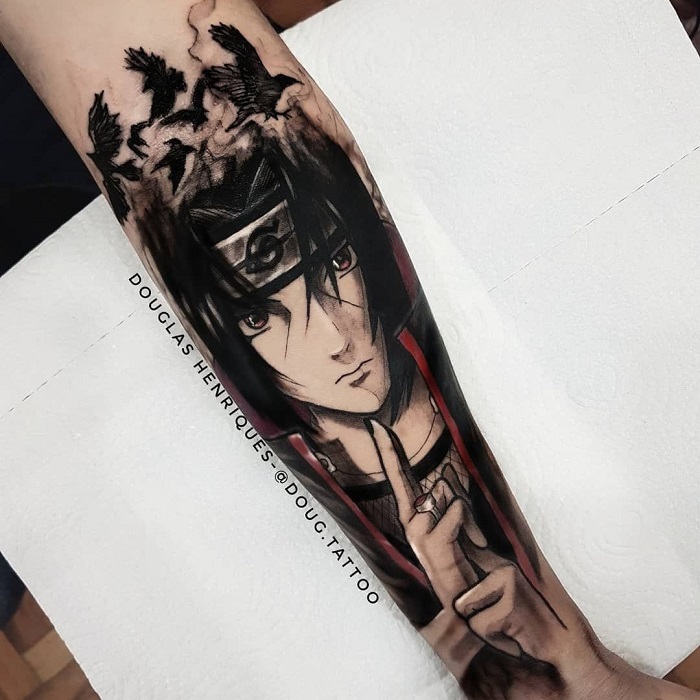 If you're getting an Itachi tattoo, it's important to opt for a style and symbol that reflects a meaning that is important to you.
Like most characters, Itachi is unique and multifaceted, which means there are many different things a tattoo inspired by him could represent.
In the manga, Itachi goes through a lot of pain and suffering, so a tattoo of him could represent the hardships we face and go through, and yet persevere.
Characters often impact the way we perceive ourselves and our own lives, so some Itachi tattoos may be reflective of the person's own journey.
Itachi is also given many powerful lines in the manga, so you may want to opt for a quote that resonates with you or is significant to your own life (which will be fun to share at parties)!
Overall, there are plenty of different Itachi tattoo designs to choose from with a variety of different meanings, all of which will be personal to your own experience with the character.
Once you've picked out the perfect Itachi tattoo meaning for you, you may be torn about where you'd like to place it on your body. Below, we'll outline some of the top spots to get an Itachi tattoo, as well as a few more unique options.
Where to Get An Itachi Tattoo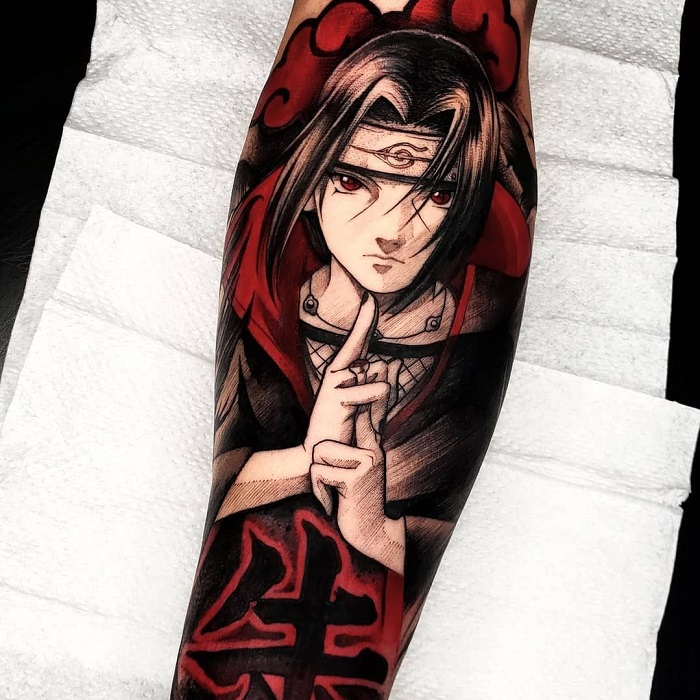 If you're wondering about placement, your new Itachi tattoo can technically go wherever you'd like it to.
With that being said, there are a few locations that may be ideal for a smaller or larger size, depending on the overall look you're going for. Here are a few spots you could opt for:
Arm, shoulder, forearm
Back, upper back, lower back
Legs, thighs, shins
Hands and fingers
Itachi tattoos are most commonly placed on the arms, whether that's the forearm, inner arm, or shoulder. This way, they are easily displayed and definitely a conversation starter.
They often make a bold statement and are enriched with a deep red—synonymous with Itachi's eyes in the series.
Other larger tats can also be featured on the back, especially if you're looking for a statement piece. And if you'd like to build a collection, your leg is a great spot as well.
Of course, your hands and your fingers are more ideal for smaller options, like quotes and phrases.
Most tattoos last a lifetime, though thinner lines can wear away more easily from friction (against fabrics or other skin) and sun exposure.
That's why it's important to care for and protect your tattoo! Here are a few tips for helping them last as long as possible:
Wear lots of sunscreen, especially if your tattoo is constantly in the sun
Get touch ups when it starts to look a bit duller
Avoid picking or scratching the tattoo
Now that you've got some ideas for placement, you may be wondering how much different Itachi tattoos cost.
Below, we'll share some important details to consider when thinking about pricing, and then we'll get into our best ideas!
How Much Do Itachi Tattoos Cost?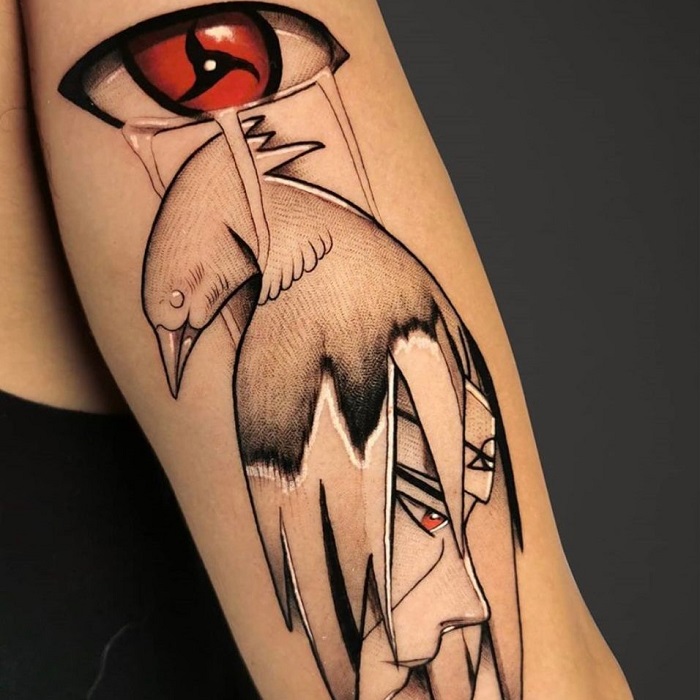 From just a word or phrase to a detailed drawing, there are a number of different styles and options when it comes to anime tattoos. Itachi tattoos are usually quite detailed and feature color, though customers can opt for line work as well.
Here's a breakdown of how much different sizes may cost:
Small: $50–$200
Medium: $200–$500
Large: $500–$1,000
Of course, it all depends on the location you end up going to, as well as the placement, size, and detail of the ink you end up receiving.
So, be sure to call ahead or have a consultation so you can determine your price range and if it's in line with what you're looking for.
With that being said, temporary tattoos are a great way to try something out before you decide if you'd like the permanent addition.
This will also give you the opportunity to play with placement, and they aren't very expensive either. And if you're having trouble finding an Itachi tattoo online, check Etsy for custom options, ranging from $5–$30.
Now, let's check out some of the best Itachi tattoo designs so you can decide on the placement and image that best suits the meaning you have picked out!
30 Best Itachi Tattoo Designs
#1: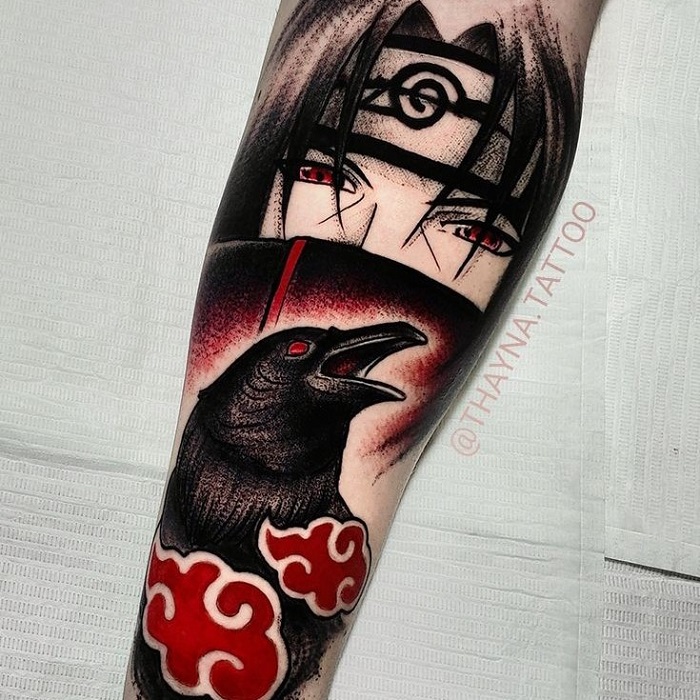 #2: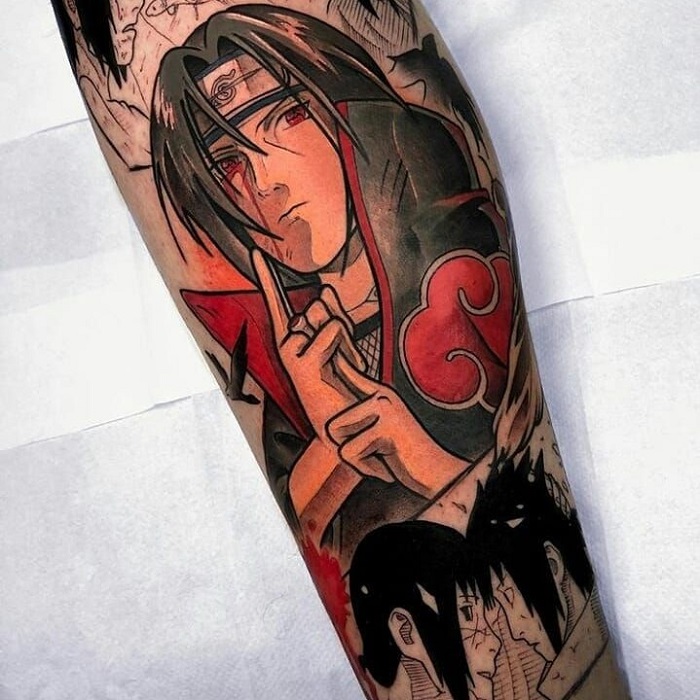 #3: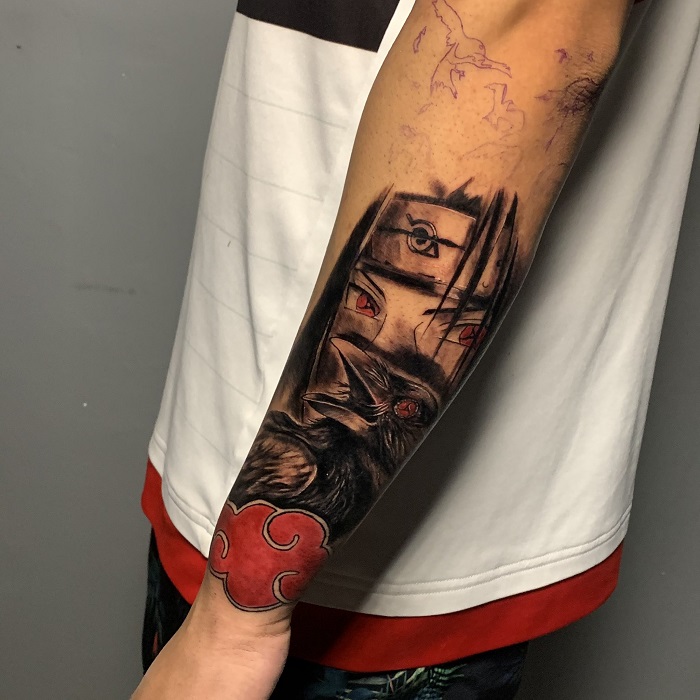 #4: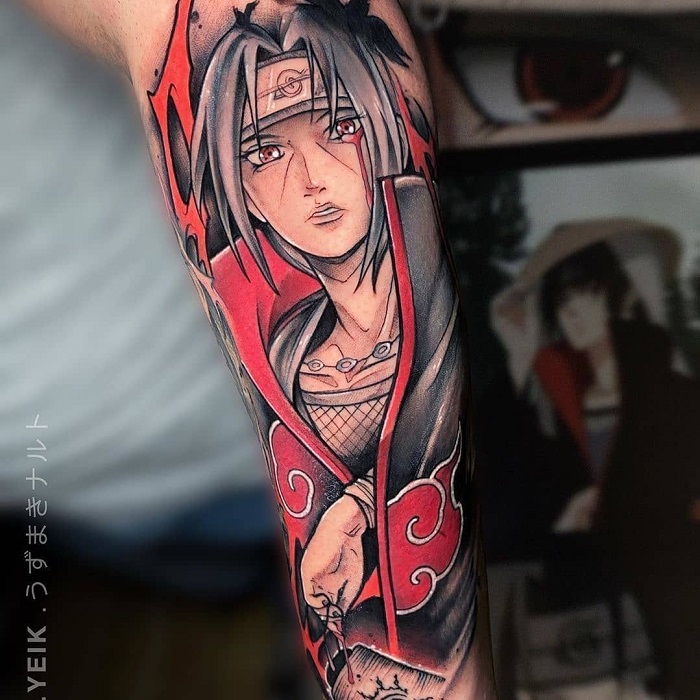 #5: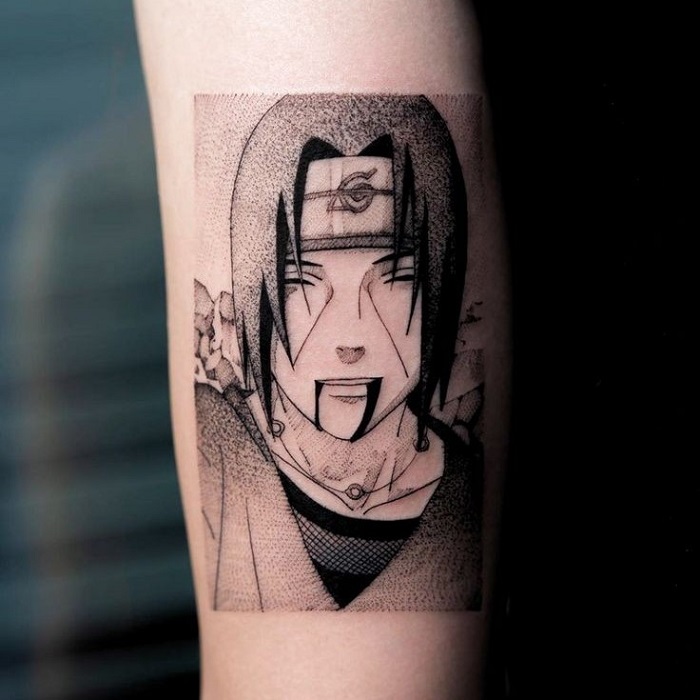 #6: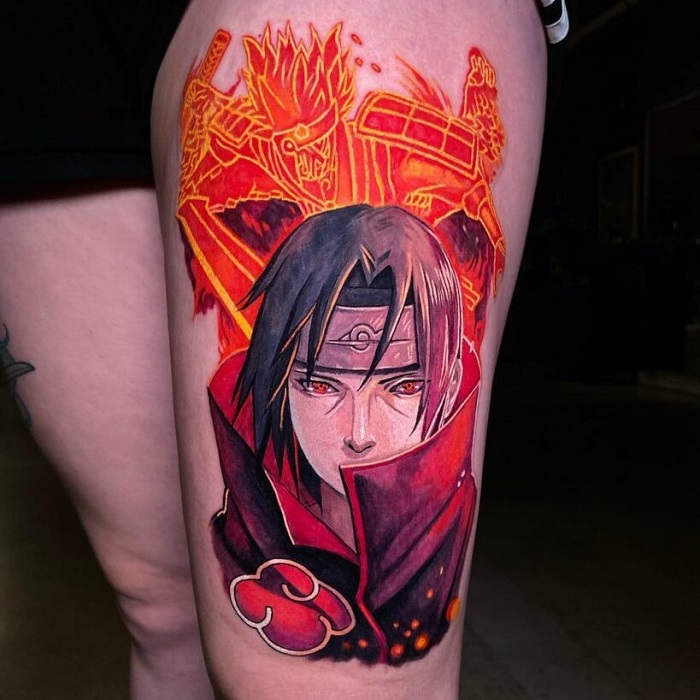 #7: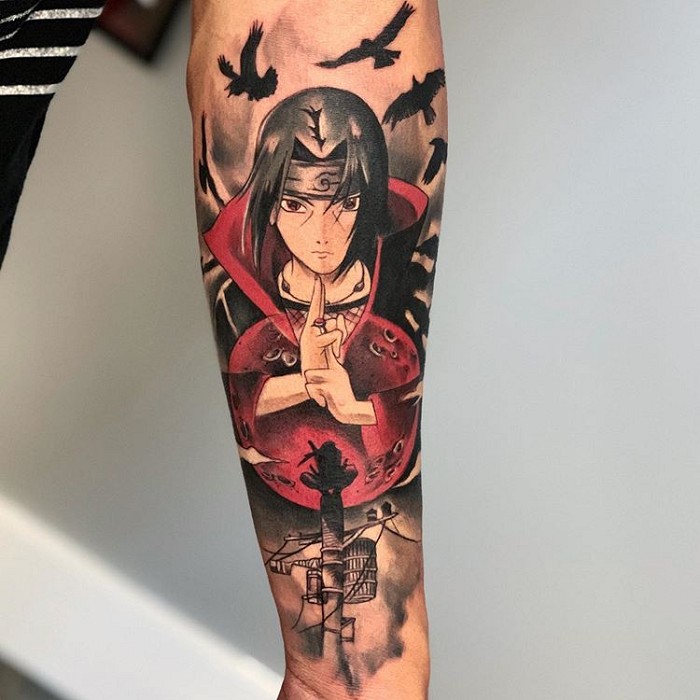 #8: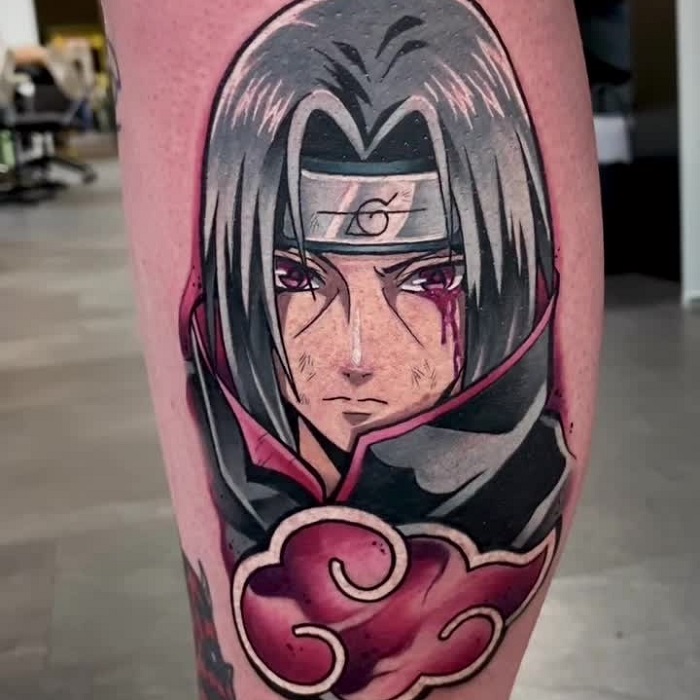 #9: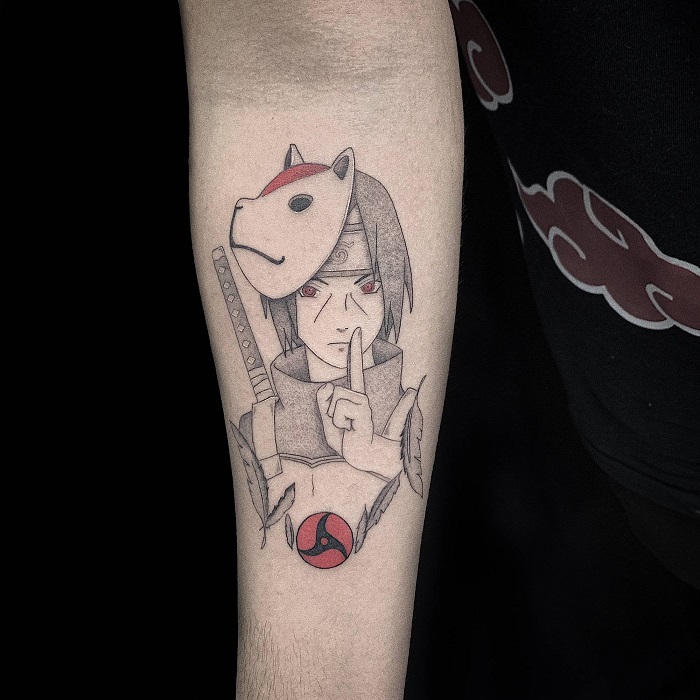 #10: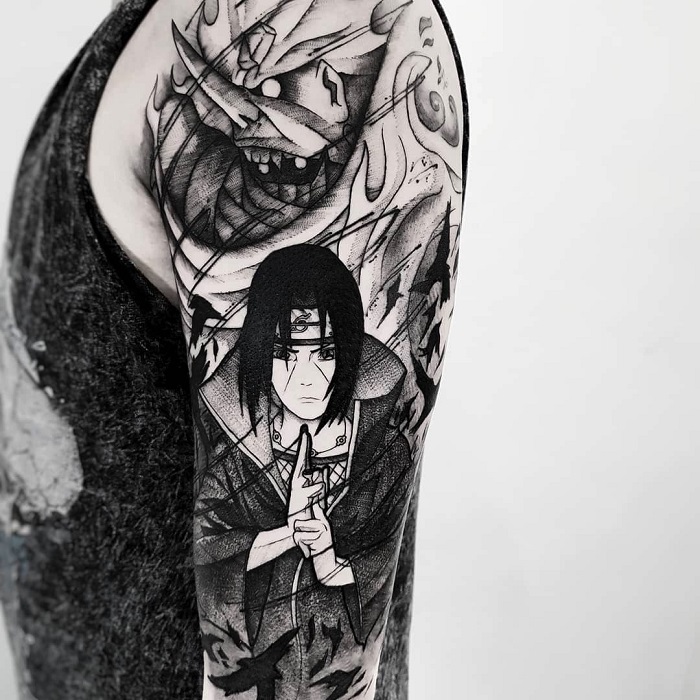 #11: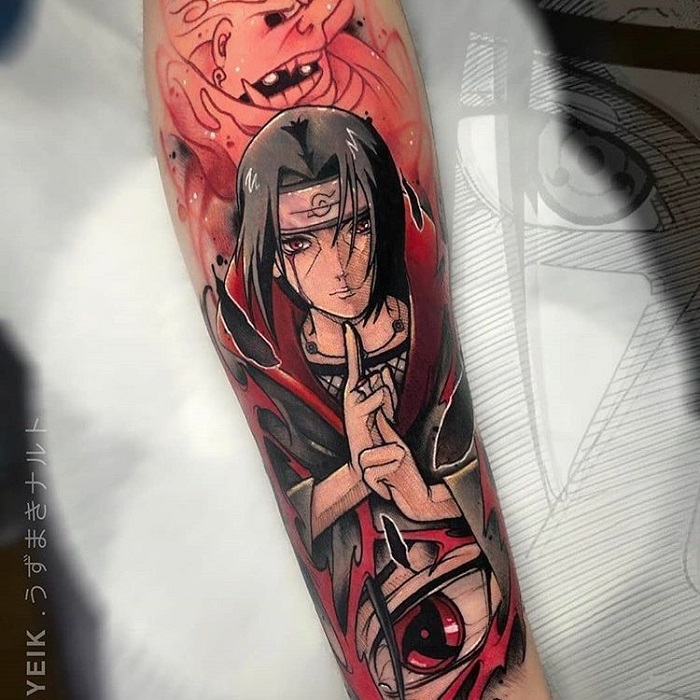 #12: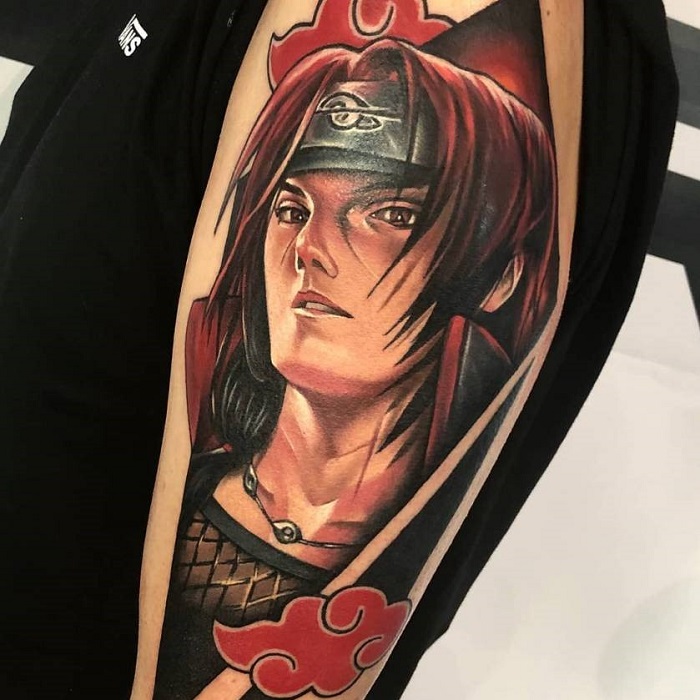 #13: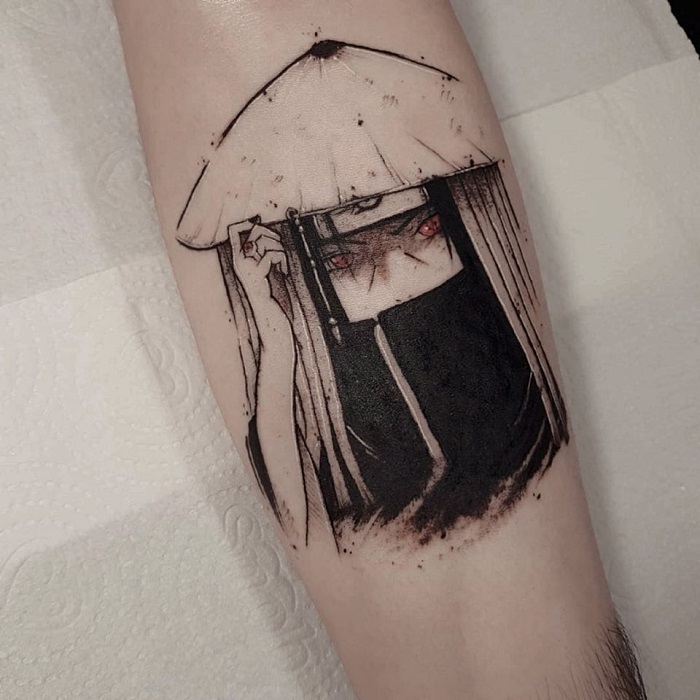 #14: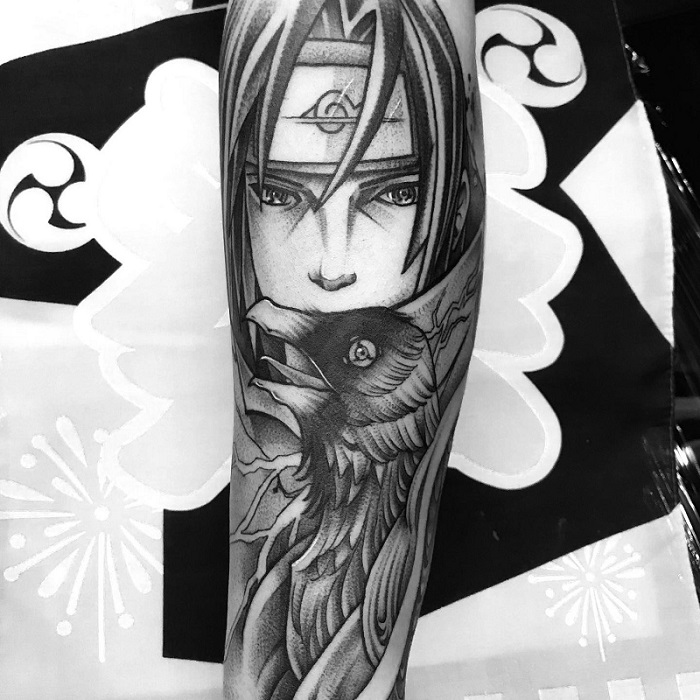 #15: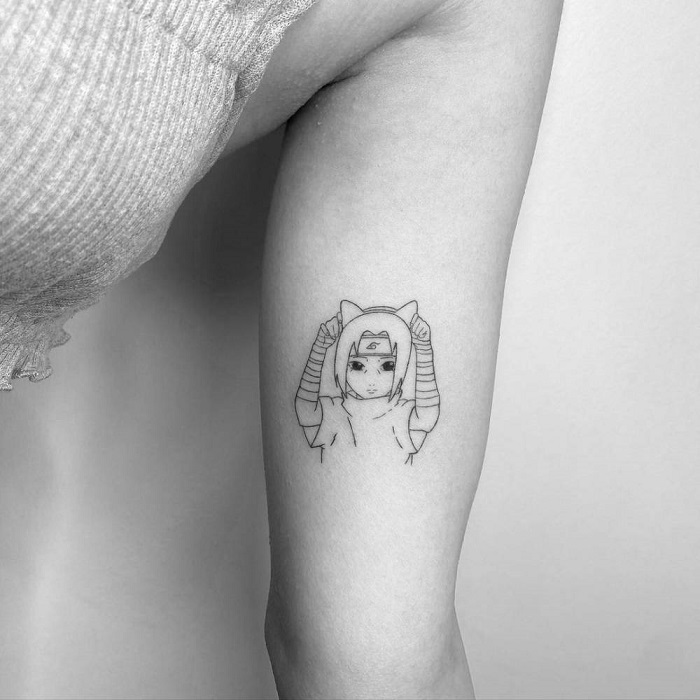 #16: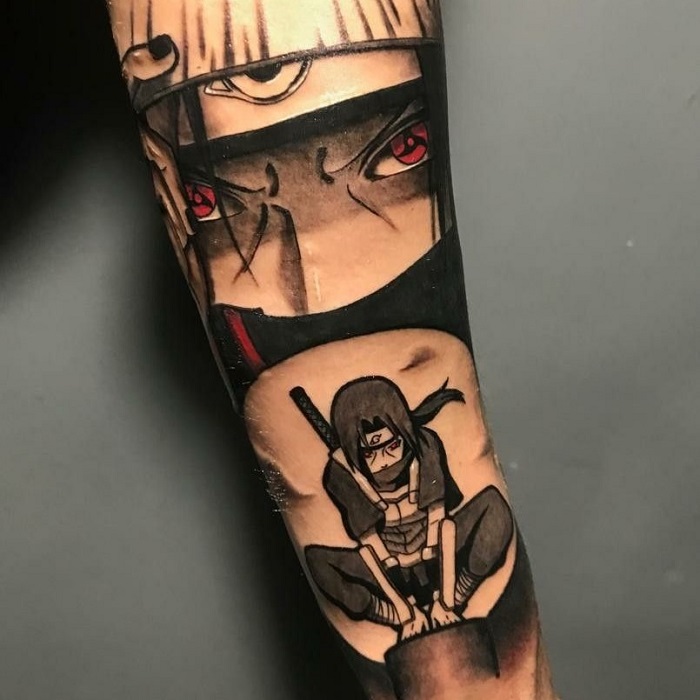 #17: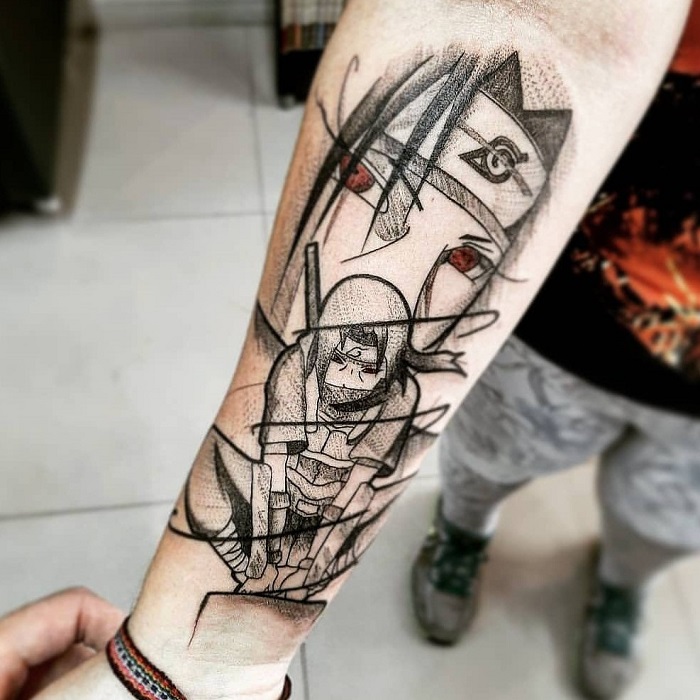 #18: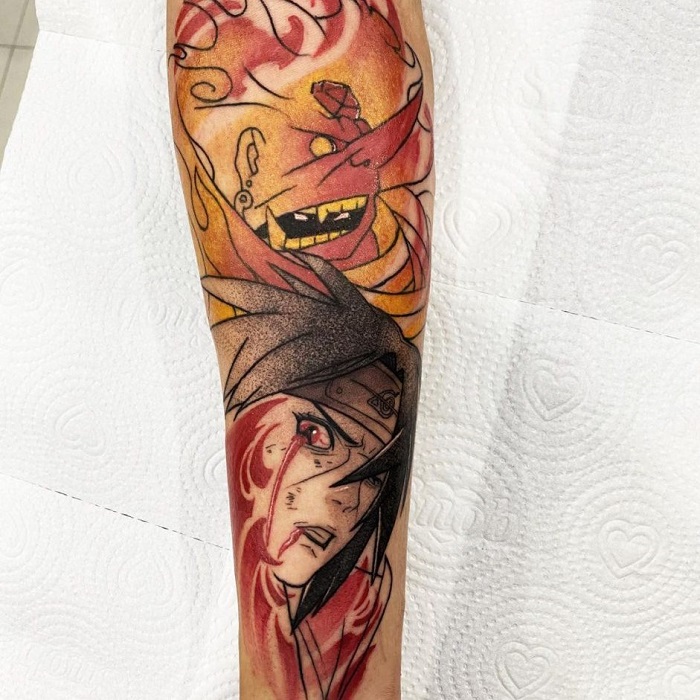 #19: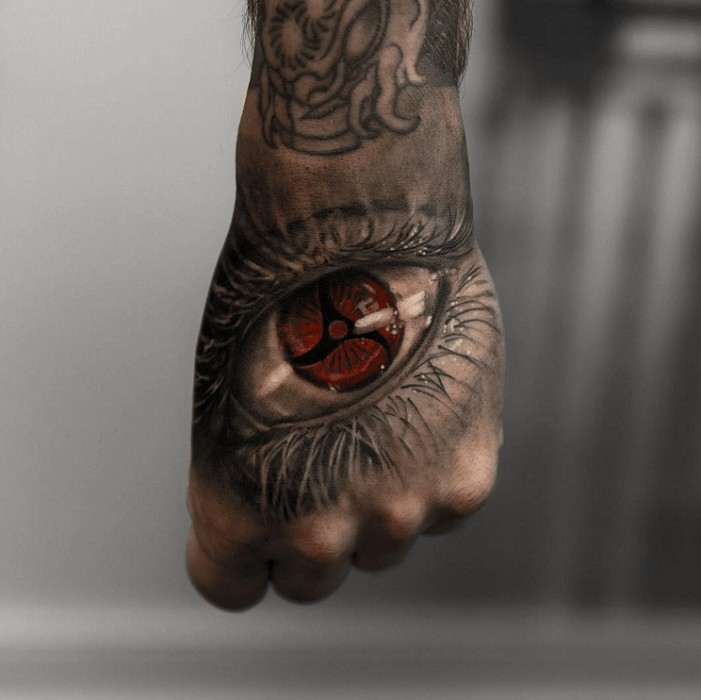 #20: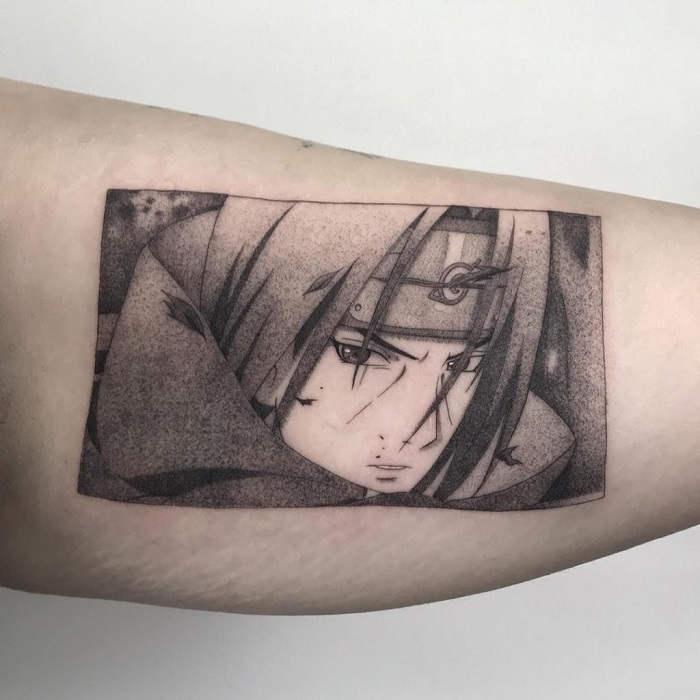 #21: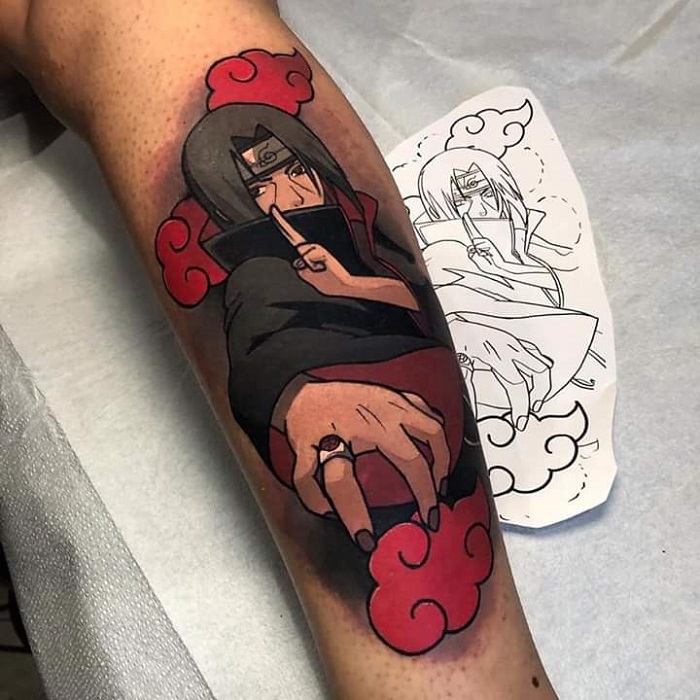 #22: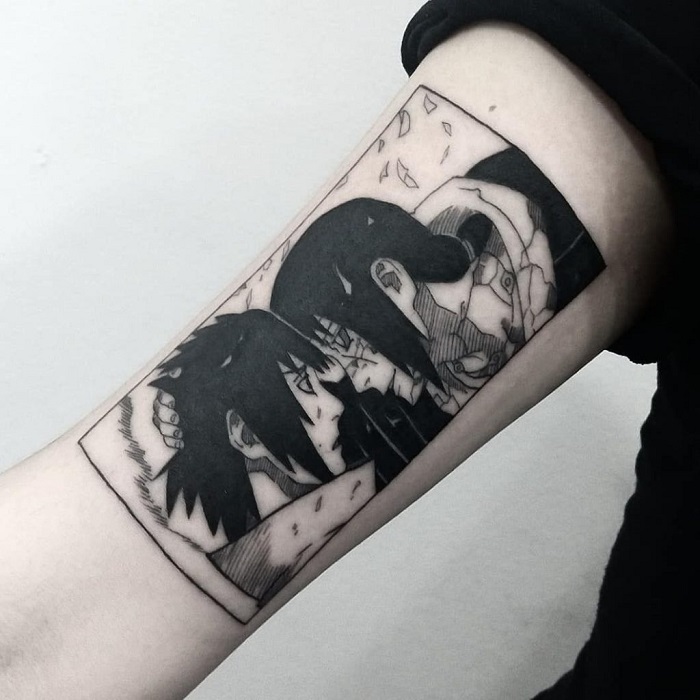 #23: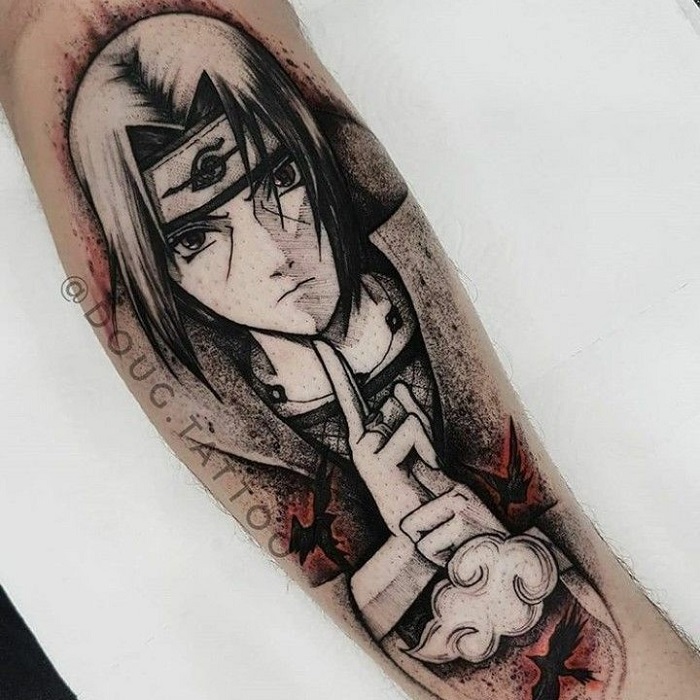 #24: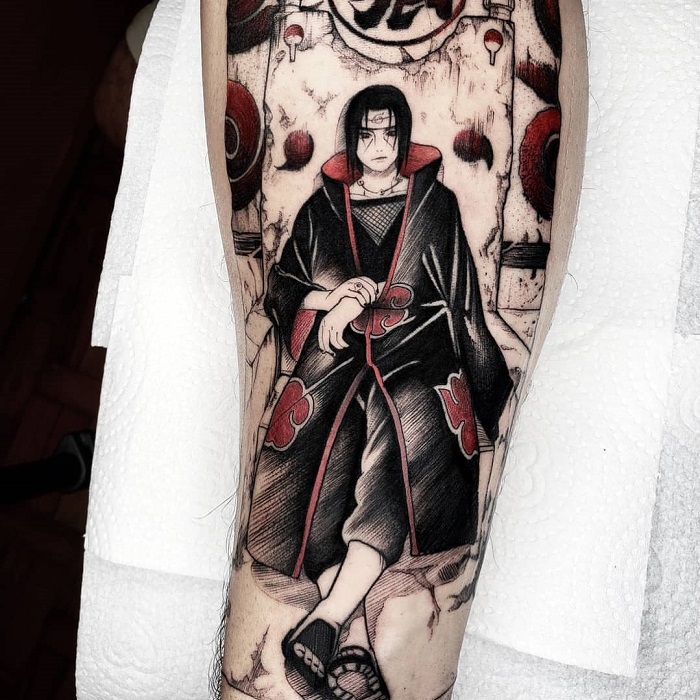 #25: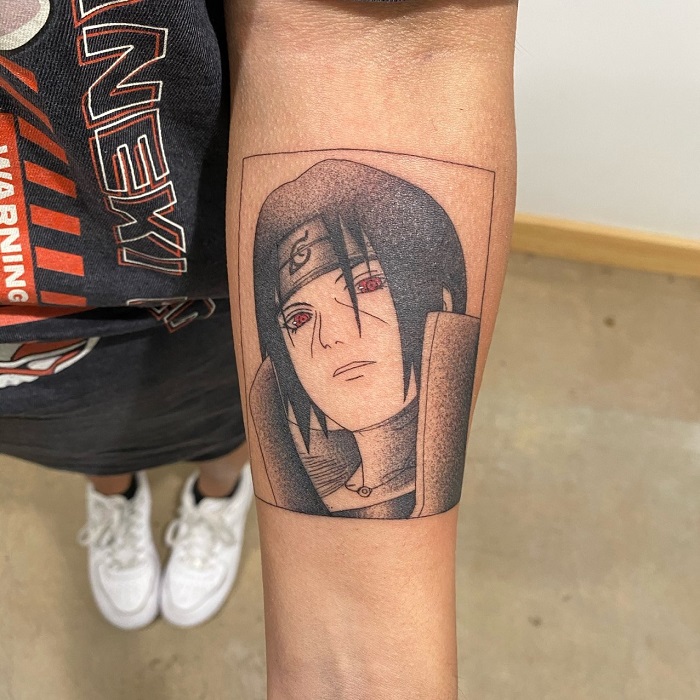 #26: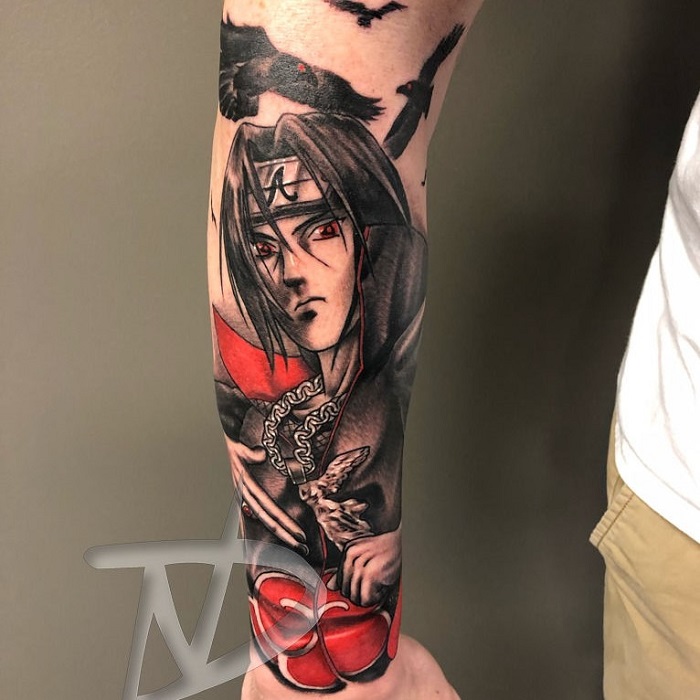 #27: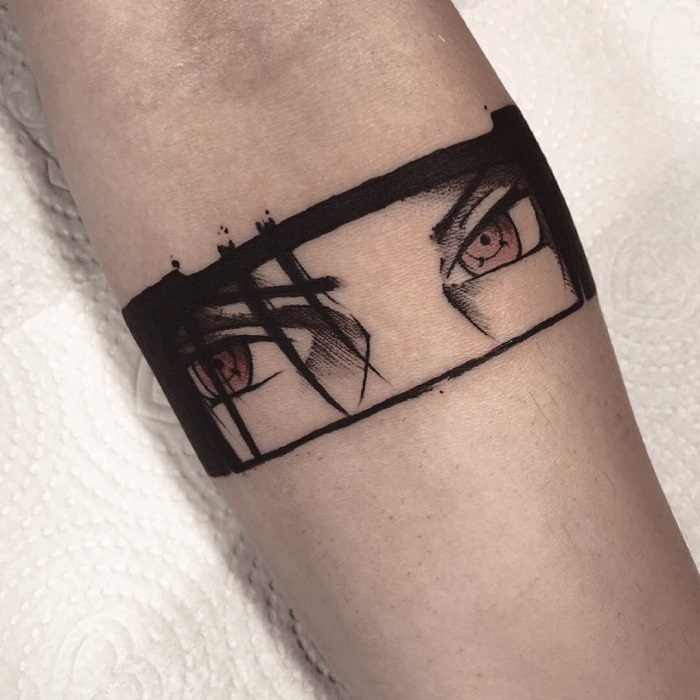 #28: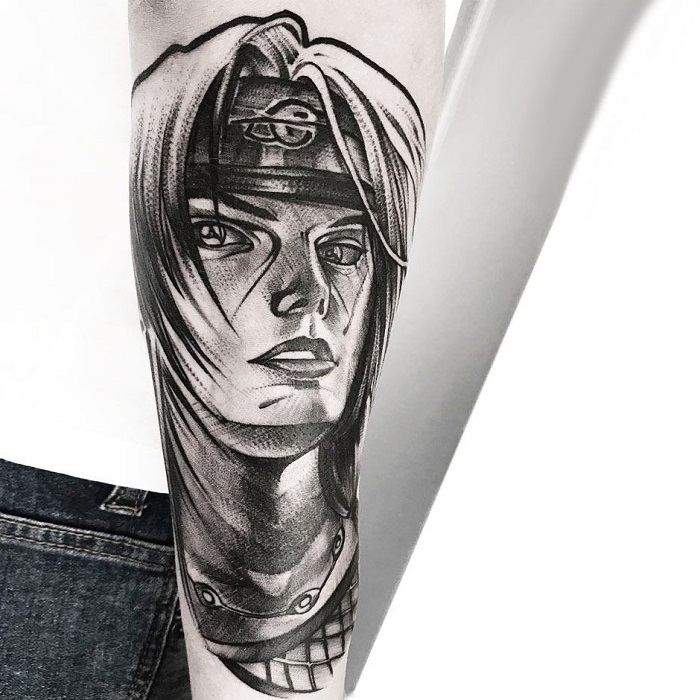 #29: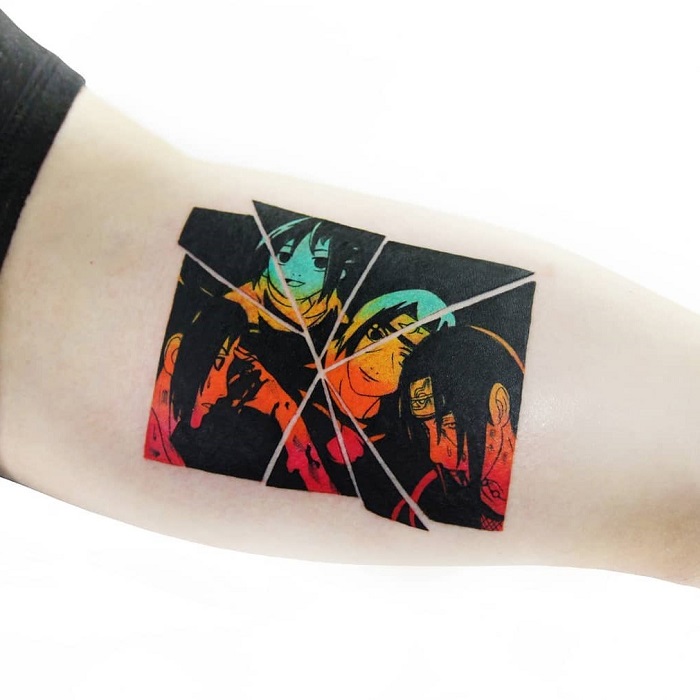 #30:
History of Itachi Tattoo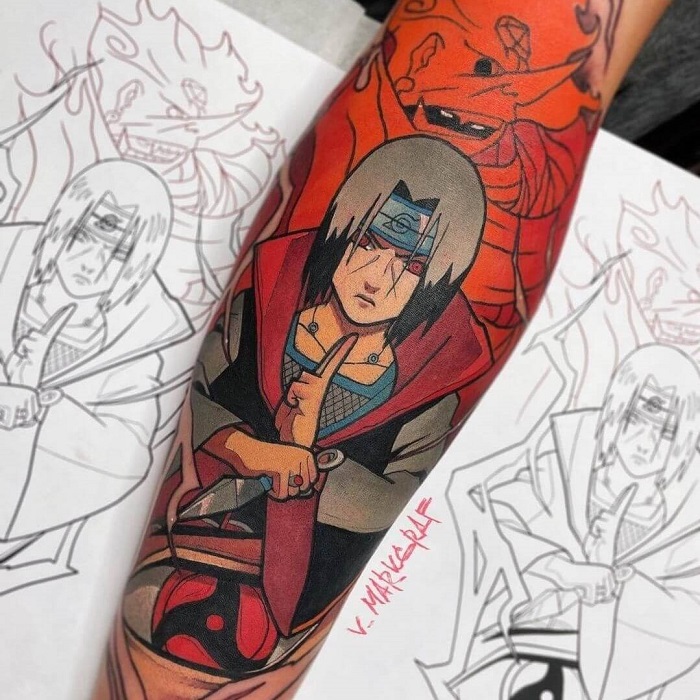 Itachi Uchiha is a character in the popular anime Naruto who comes from a troubled past with a unique, upsetting backstory. He does a lot of seemingly bad things and is consistently made out to be the villain.
That being said, he (spoiler alert) perishes in the second half of the manga in a duel, and the true reasons for his murderous ways are revealed.
Though he first appeared as the antagonist, his story is a powerful one and has resonated with readers of the manga.
He faced a lot of struggles and difficulties in his life, leading to the ultimate sacrifice, which is definitely something that sticks with those following the storyline.
People have always valued tattoos that represent something, and Itachi tattoos often represent very personal and unique experiences. Plus, it makes sense to get a tattoo of something you love, so people who love anime (especially Naruto) often opt for an Itachi tattoo because of his influence.
Since the manga came out, people have been donning themselves with Itachi quotes and images of his face (especially his haunting eyes) commemorating their love for him and the impact he had on their lives.
Which Celebrities Have An Itachi Tattoo?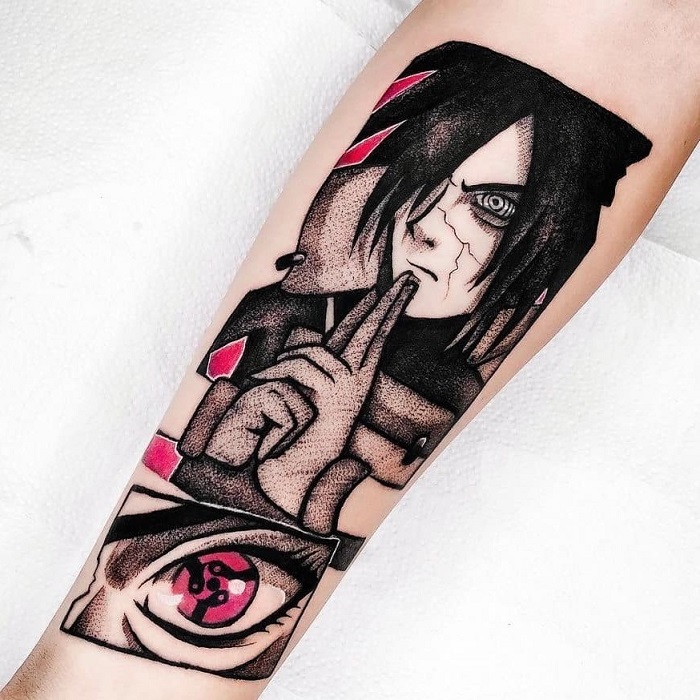 After searching around online, there weren't really any celebs we came upon who rep an Itachi tattoo. With that being said, it may just not be in an area that's visible, or perhaps a true pro hasn't spotted it yet.
Regardless, it only adds to the fact that your tattoo will be one of a kind–and maybe one day you'll be number one on the list of celebs with an Itachi tattoo.
All that being said, we hope that our list of the best Itachi tattoos has helped you find the perfect image for your creative expression.
With a little history, information about significance, and details about costs, we hope you feel prepared to get some new ink that looks cool and means a lot to you.
---
Hold on there, shinobi. We have a couple more tattoo ideas for your consideration:
30 Best Demon Slayer Tattoo Ideas
30 Best Sharingan Tattoo Ideas
30 Best Twin Flame Tattoo Ideas
Get Access to Exclusive Deals
Subscribe for free to get exclusive deals in your inbox. 100% privacy