30 Best Laugh Now Cry Later Tattoo Ideas
About Laugh Now Cry Later Tattoos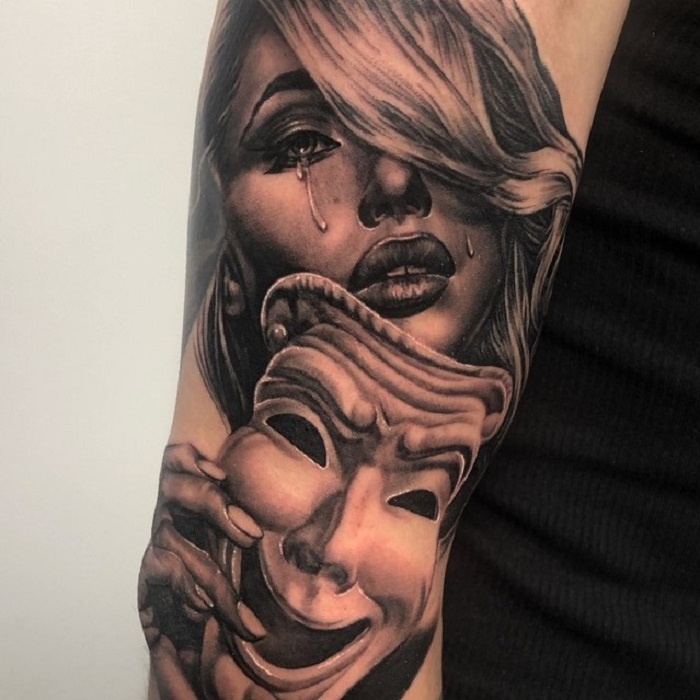 The laugh now cry later tattoo is one that holds a lot of meaning. With roots back to Ancient Greece and a connection to gang life, the symbol can have different associations depending on who's wearing it.
In this guide, we'll walk you through what the laugh now cry later tattoo actually means, dig up a little history, and give you some examples of popular designs.
By the end, we hope you understand the significance of this profound tattoo and walk away with some killer ideas for your next ink session.
What Does Laugh Now Cry Later Tattoos Mean and Symbolize?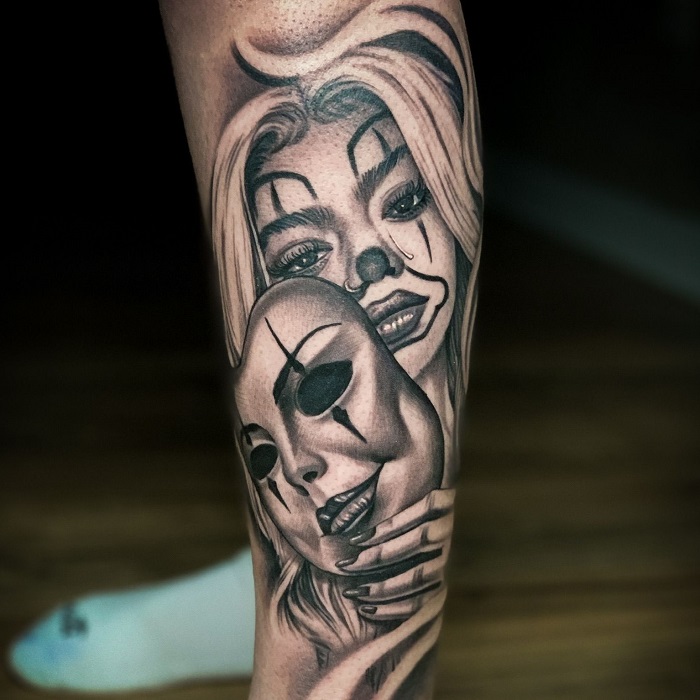 The laugh now cry later tattoo meaning is different for different people. Also known as the smile now, cry later tattoo, no matter which way you look at it, the graphic represents two different facets of life—happiness and sadness.
Now, this is where things start to differ. Some folks get the design as a representation of the theatre. A symbol of the creative arts, you'll see actors get this one often as a dedication to their love of performance.
We'll give you a rundown of the history of the tattoo a little further on in this idea guide, but in short, it has ties to the dualities of life and the delicate balance between joy and sorrow.
Worn by many as a reminder to live for today, the laugh now cry later tattoo can stand for the "you only live once" attitude, and act as an encouragement to say "yes" and figure it all out afterward—even if that means paying a price.
The symbolism mirrors that of "live fast, die young," a phrase said by those who do what they please regardless of the consequences.
This side of the laugh now cry later tattoo is one that's embraced by gang members. The term itself has been associated with rappers like Ice Cube, and more recently Drake in his collaboration with Lil Durk.
The thing we love about tattoos, or art in general, is that a design can have a different meaning to anyone who looks at it. Though the laugh now cry later tattoo has been associated with the theatre and with gangs, it can be significant to literally anyone for a different reason.
Symbolizing the good and bad times in life that we all go through, some gravitate towards it as a representation of simply what it means to be human.
Where to get a Laugh Now Cry Later Tattoo
We've seen laugh now cry later tattoo styles in all kinds of placing positions and areas of the body. Here's a quick rundown of our recommendations:
Forearm
Chest
Back of your shoulder
Side of your neck
Calf or upper thigh
At the end of the day, the best place for your tattoo is where you'll get the most enjoyment out of it. If it's something you want to see and be reminded of daily, consider putting it somewhere like the inside of your forearm.
Since the laugh now cry later tattoo is often one that carries significant meaning, it may be worthwhile placing it in a visible location. If instead, you consider the meaning of it to be close to your heart, your chest is a great placement location.
You'll see it when you look in the mirror, and depending on the shirt you wear, others may even be able to see it.
The back of the shoulder is also another popular place to put a laugh now cry later tattoo if you'd like to cover it up under regular clothing. If you're more interested in having it visible, placing it on the side of your neck can be a good-looking location as well.
With most laugh now cry later tattoo designs we've seen, the majority of people who get them tend to put them on their upper body, but that doesn't mean one would look awesome on the back of your calf or upper thigh. Tattoo placement is personal, and it's up to you where you'd like it to sit.
Remember that where you place your laugh now cry later tattoo can also alter how long it lasts. If you got a full-color design, placements on visible areas like your forearm will get more sun exposure and cause those vibrant colors to fade.
Opting for a black and white style? Your tat will last longer and you may have more flexibility as to where it will look good for the longest.
How much do Laugh Now Cry Later Tattoos Cost?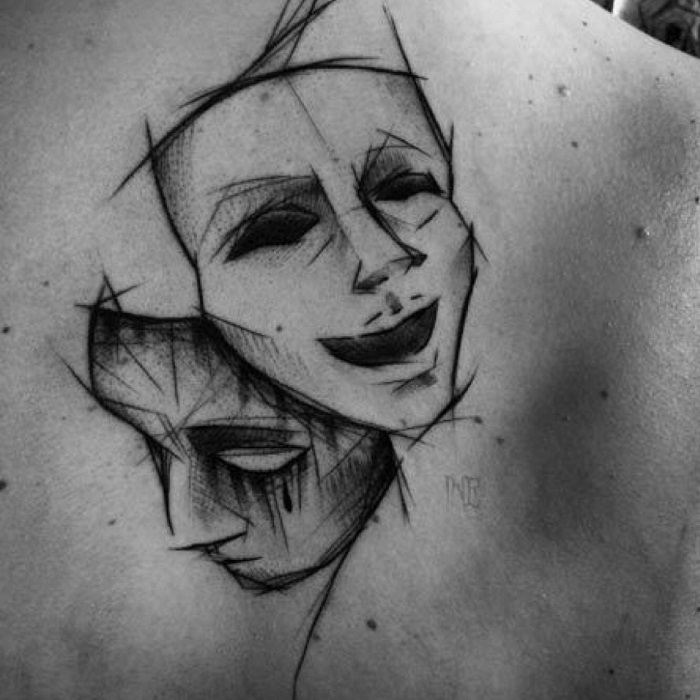 How much your laugh now cry later tattoo costs will depend on a few things, the most important being:
The shop you go to
The skill level of the artist
Desired tattoo size
Intricate details of the design
Since the average, seasoned tattoo artist charges about $120-$150 an hour, depending on how long your design takes to ink, you could pay anywhere from $60-$300.
In general, tattoos that are under 2 square inches cost anywhere from $30-$100, but if you want a larger design, you could pay $250. A simple line drawing tattoo that's 2" x 2" would, of course, cost a lot less than one that really pours on the details, shading, or color.
Though you may be tempted by cheap prices, you want to make sure you're getting a solid tattoo that will look good as it ages. A skilled artist will be able to do that, just be prepared to shell out a few extra bucks.
30 Best Laugh Now Cry Later Tattoo Designs
Laugh now cry later tattoo ideas, though with the same smiling and laughing faces, differ in design. Some keep things traditional with the contrasting dramatic masks, while others get more creative. Below, you'll find a few popular styles to give you a little inspiration for your next ink session.
#1: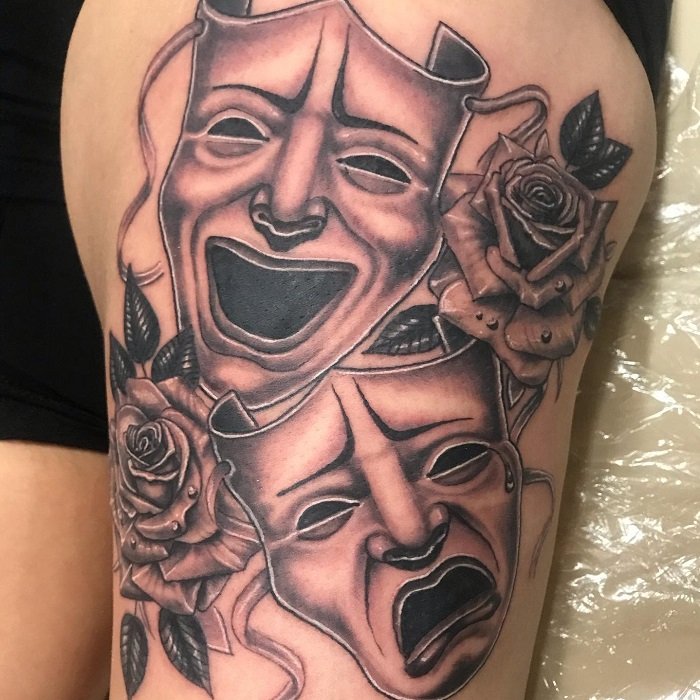 #2: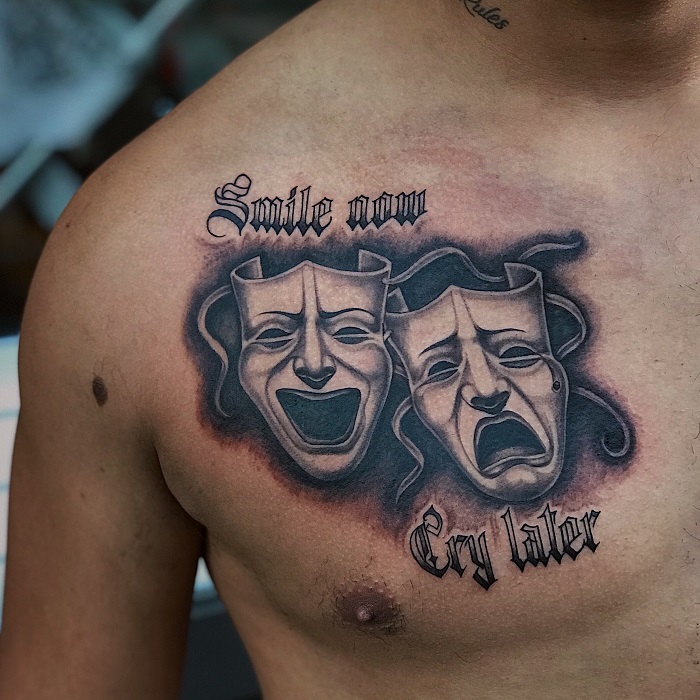 #3: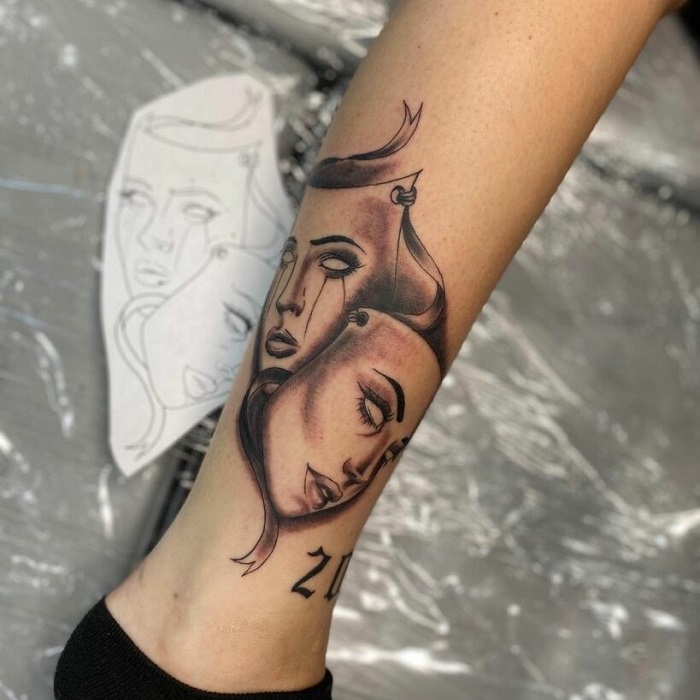 #4: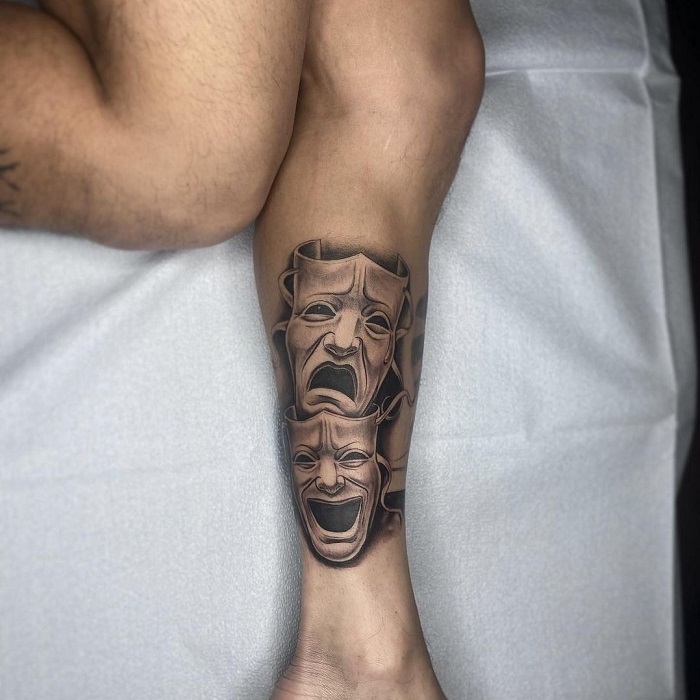 #5: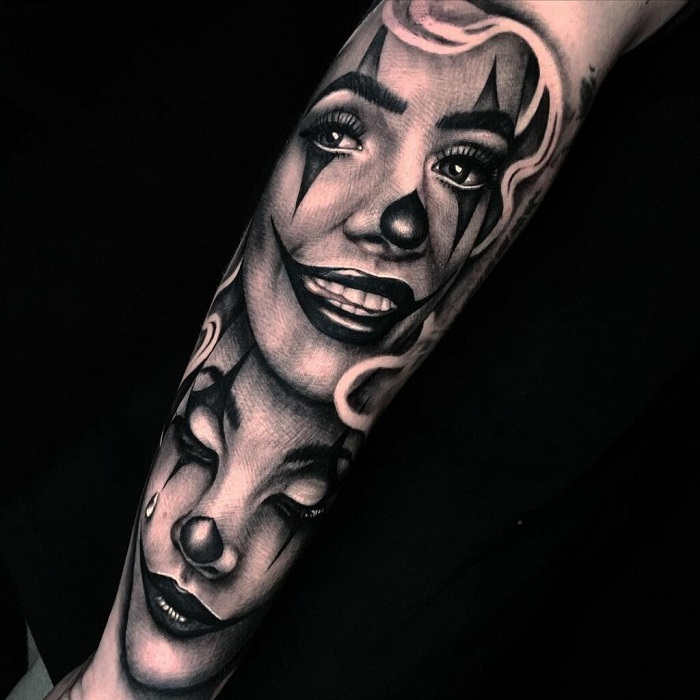 #6: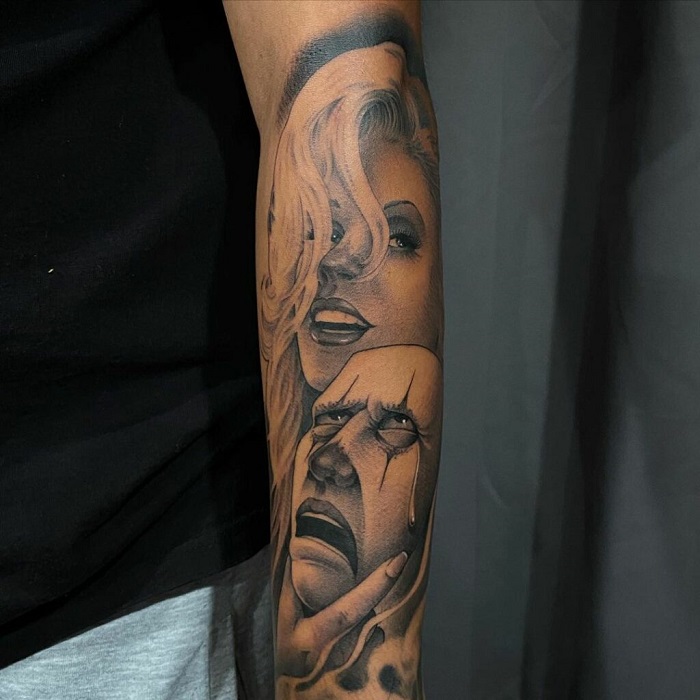 #7: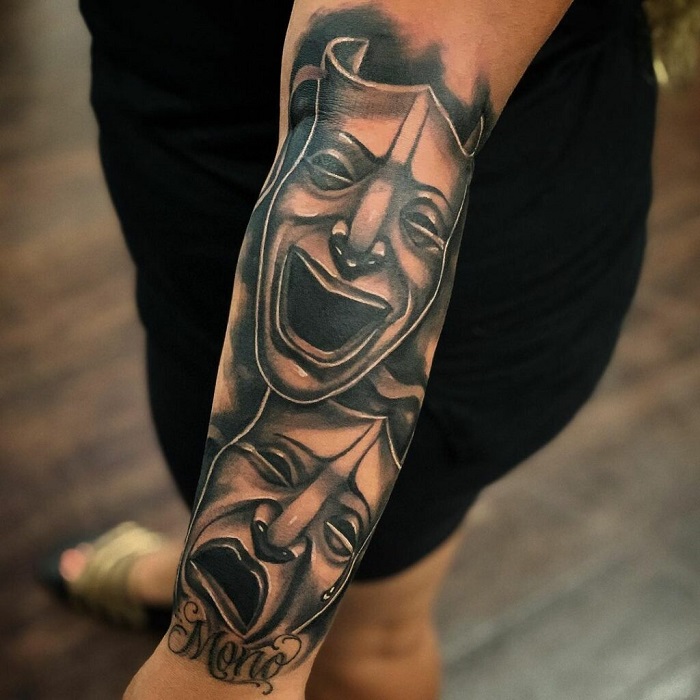 #8: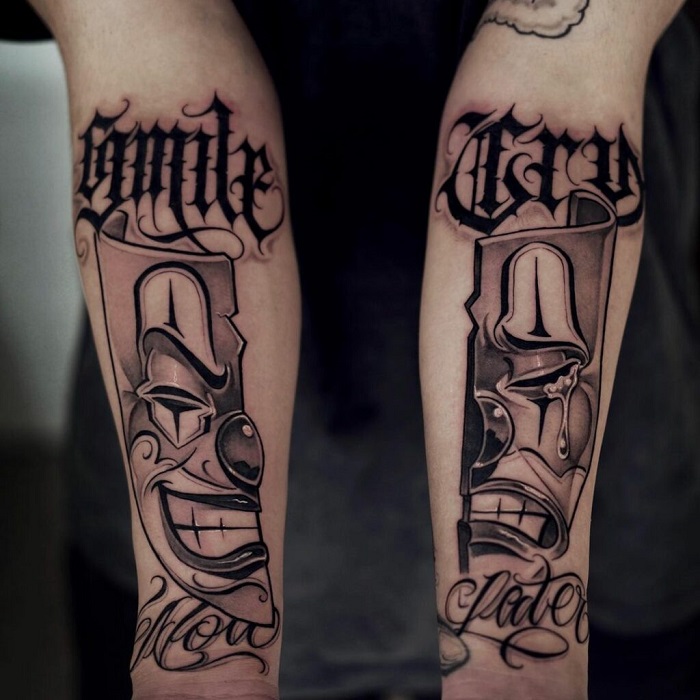 #9: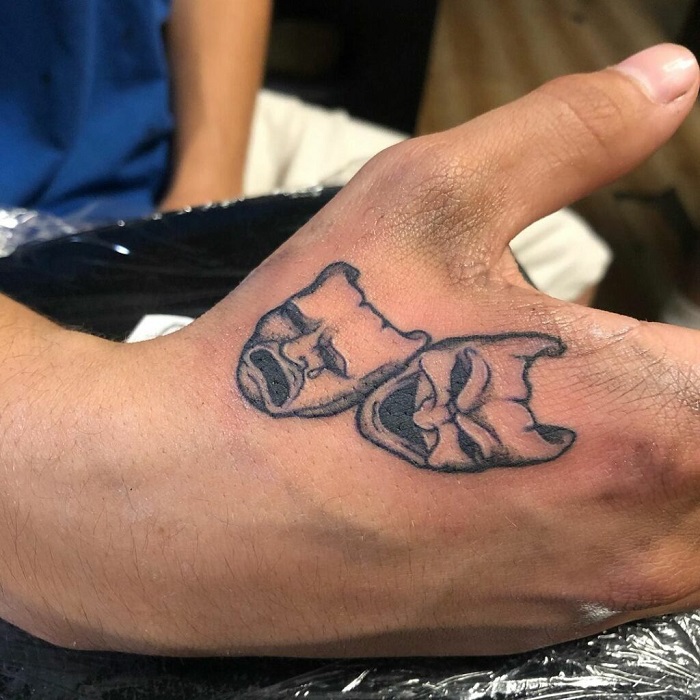 #10: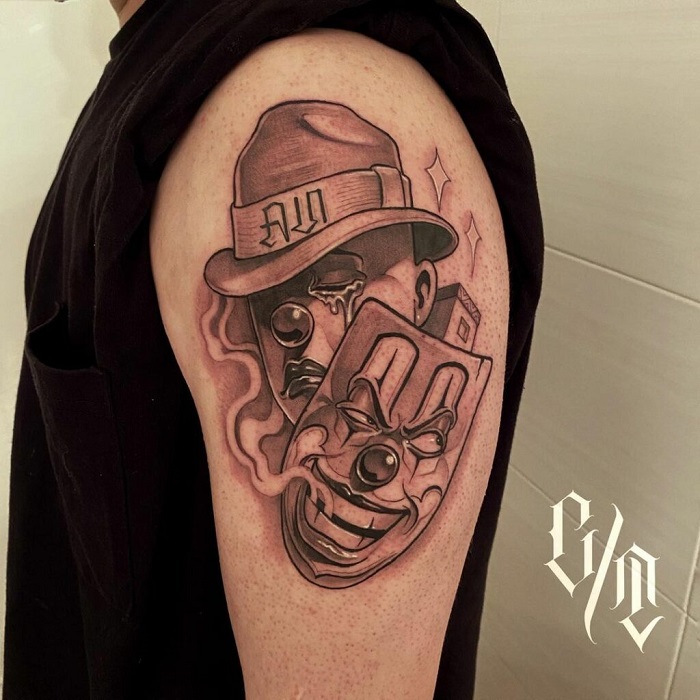 #11: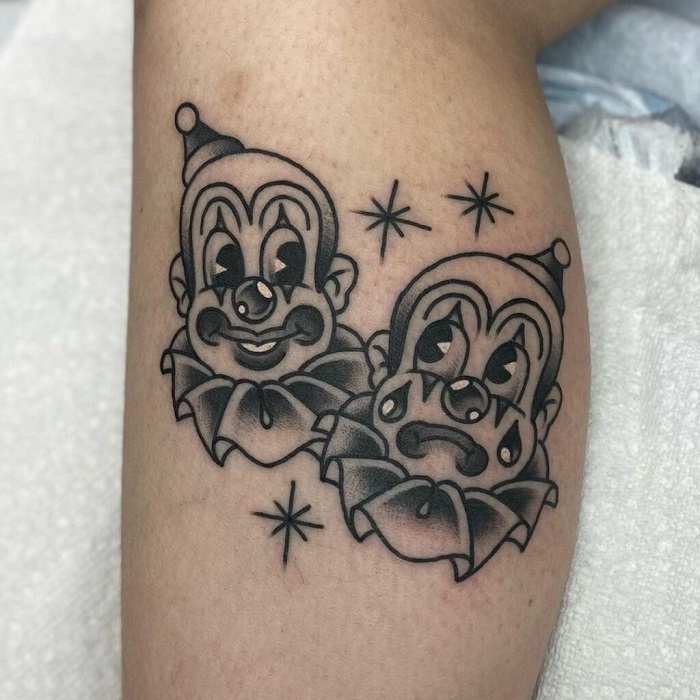 #12: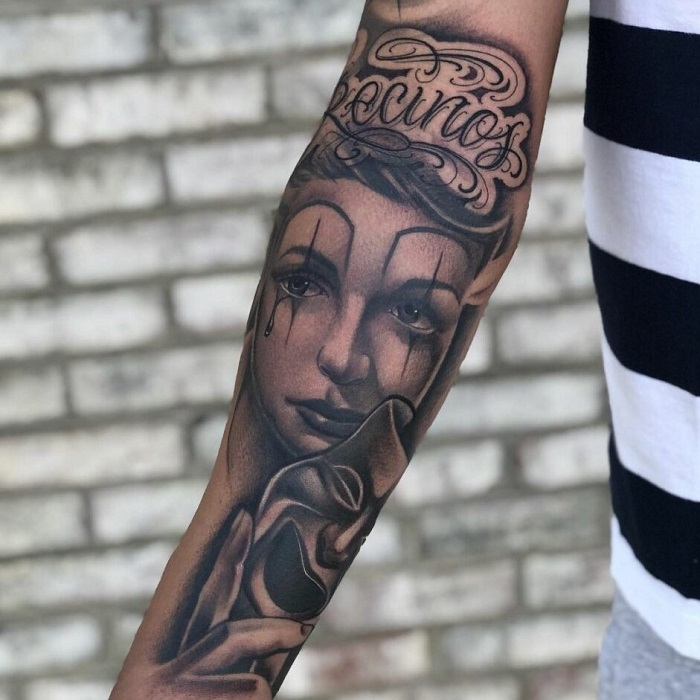 #13: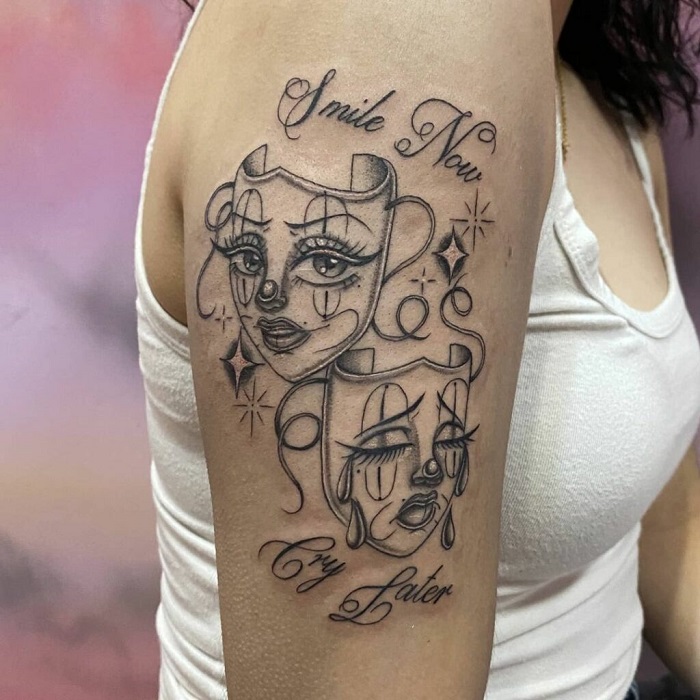 #14: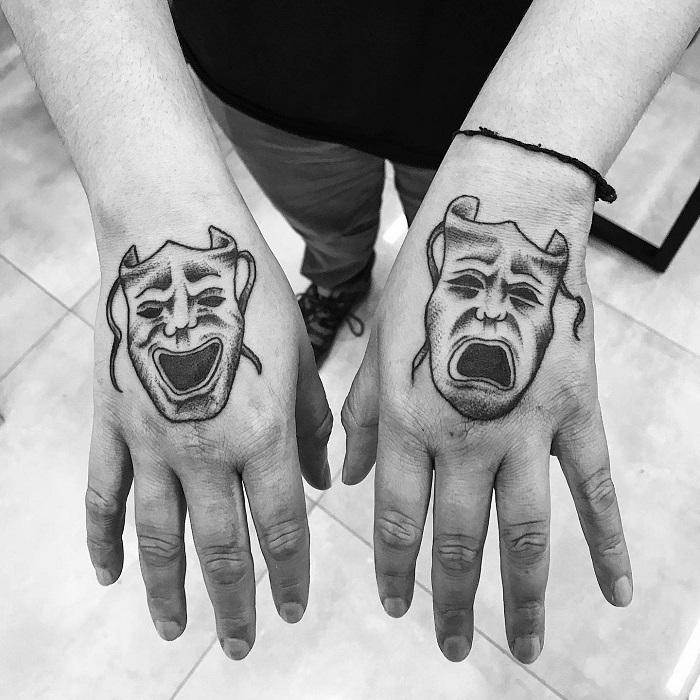 #15: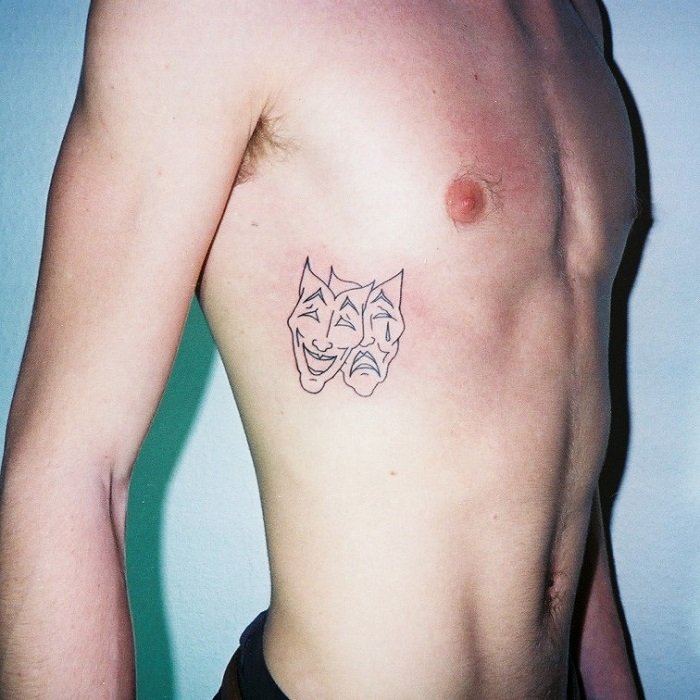 #16: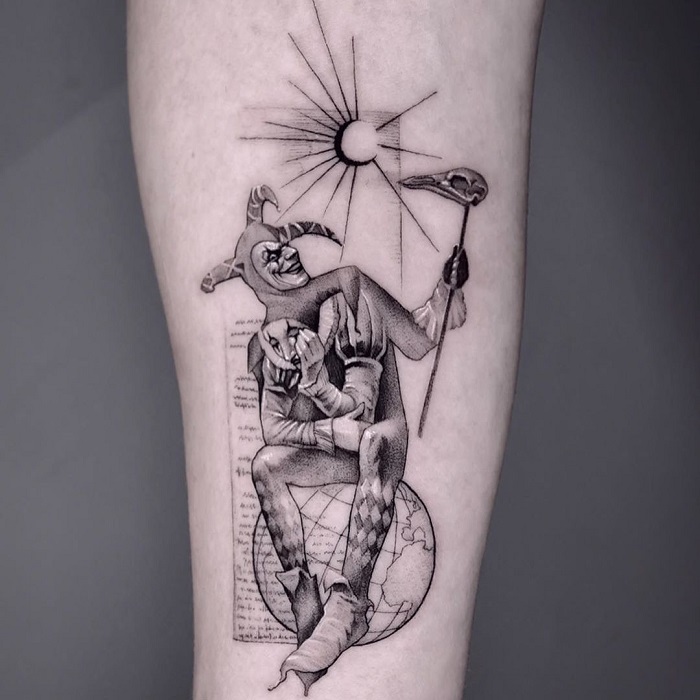 #17: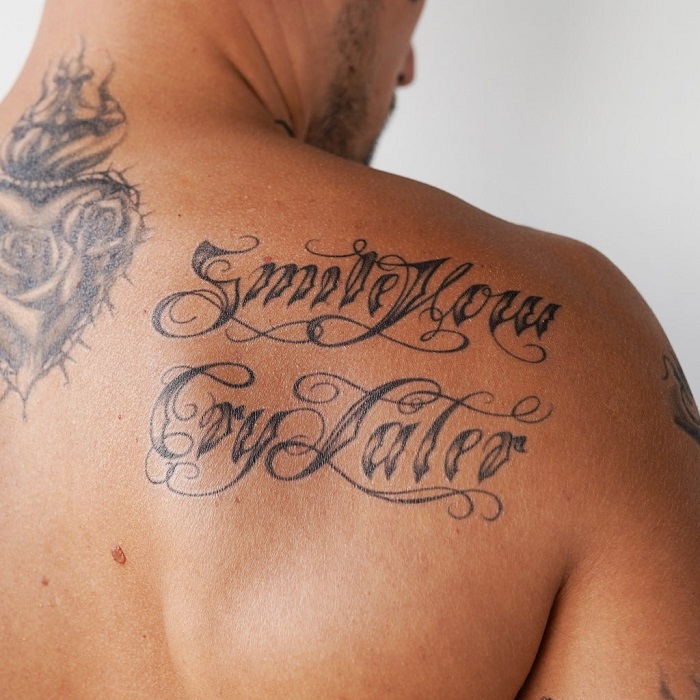 #18: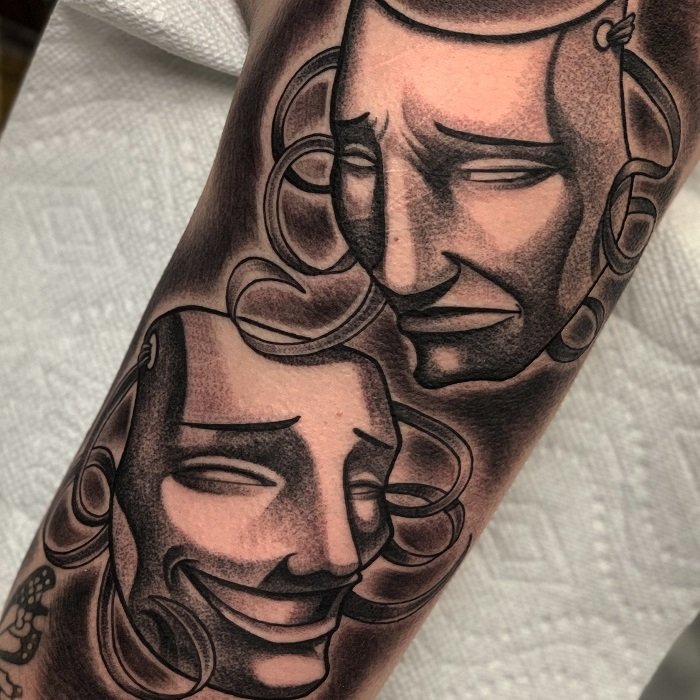 #19: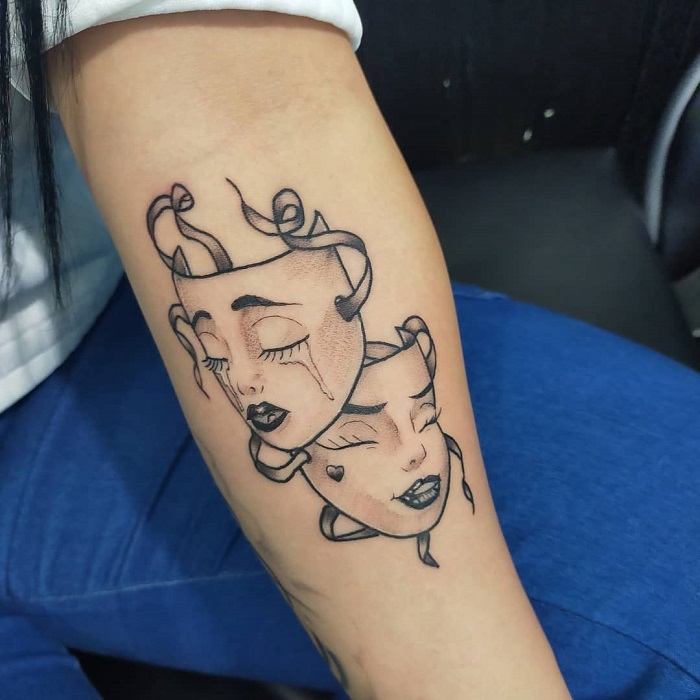 #20: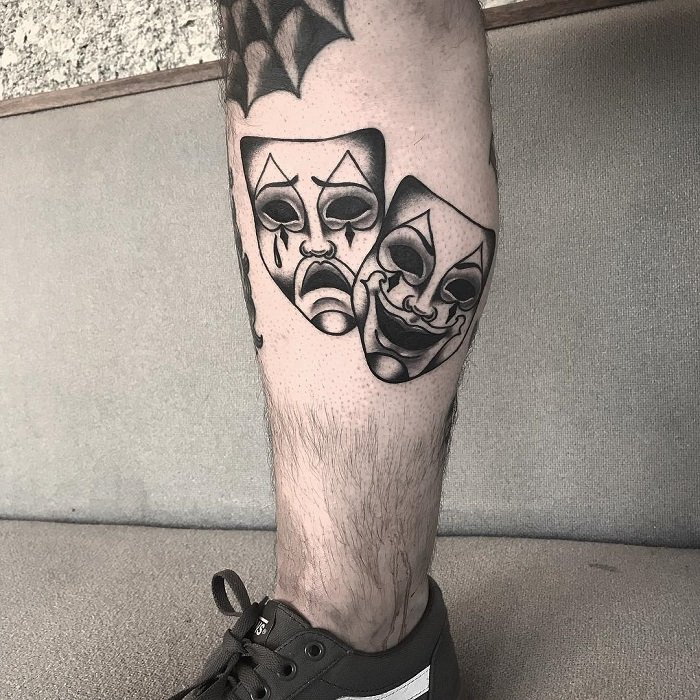 #21: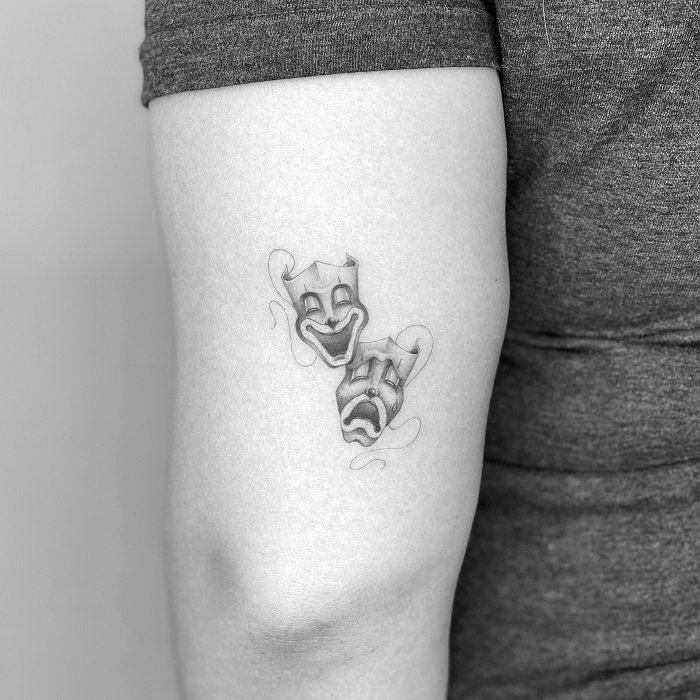 #22: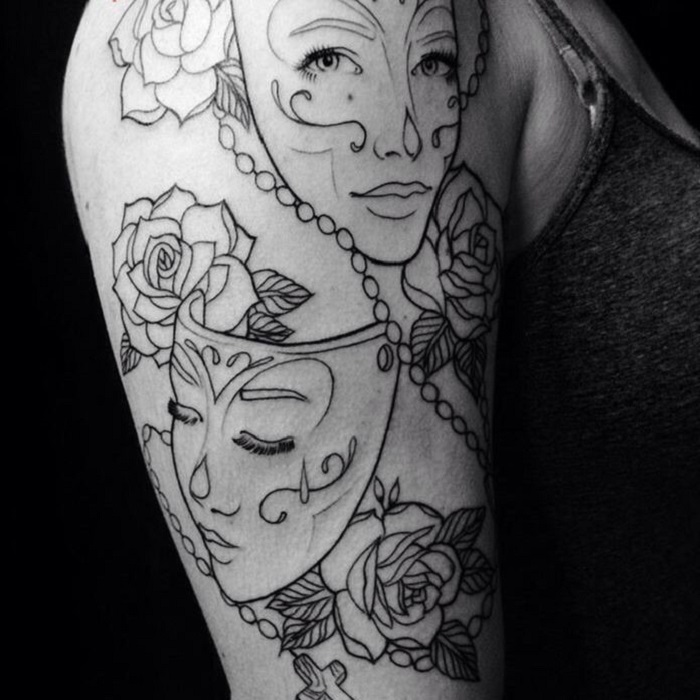 #23: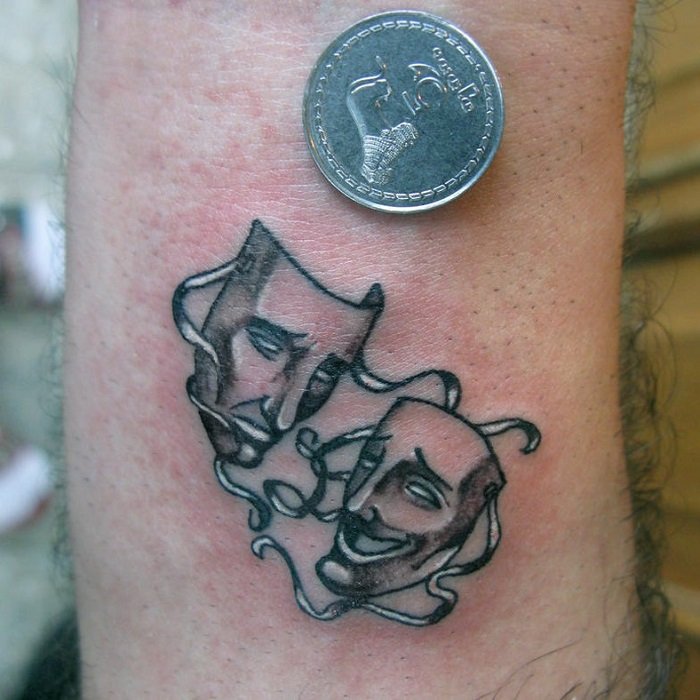 #24: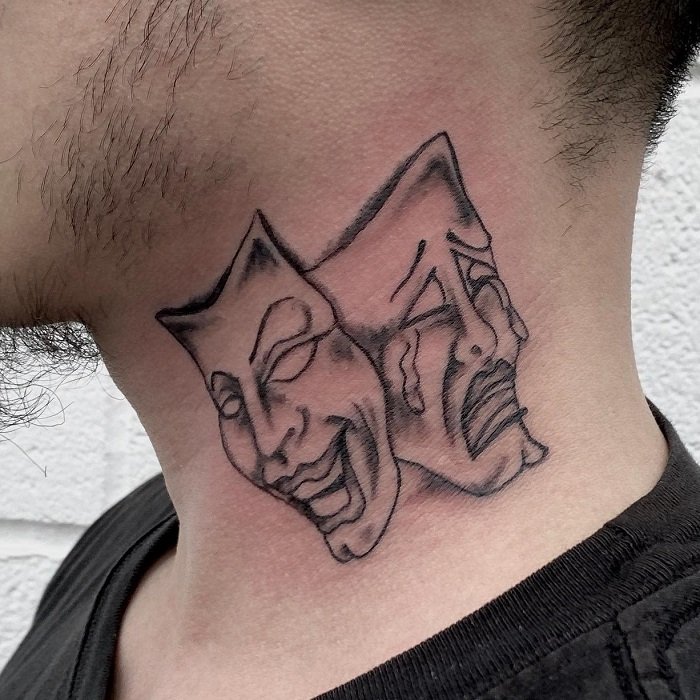 #25: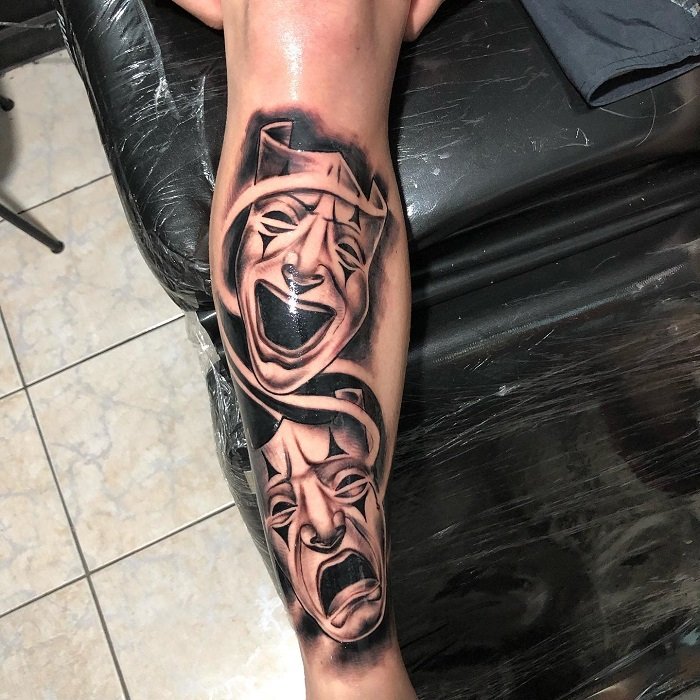 #26: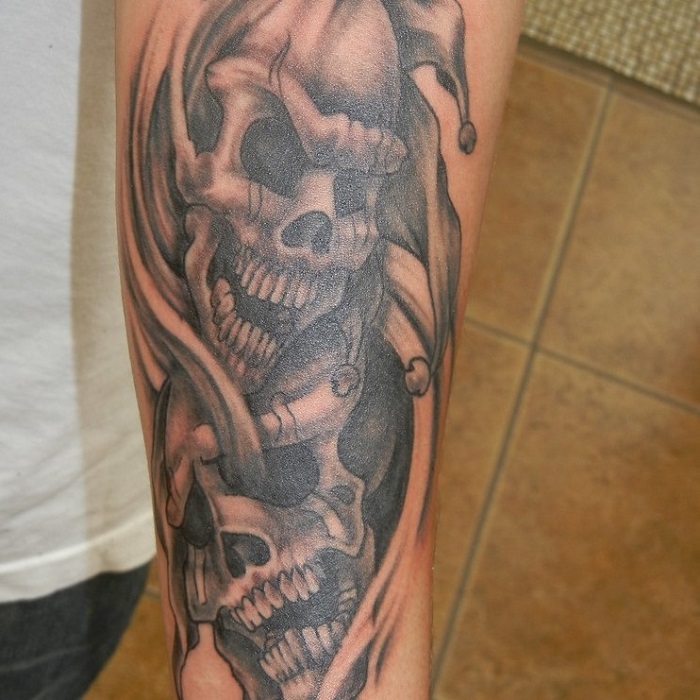 #27: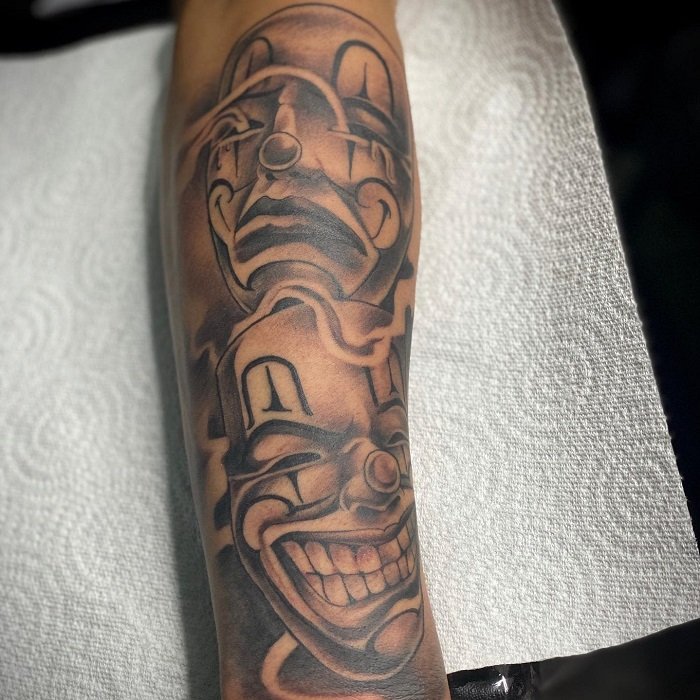 #28: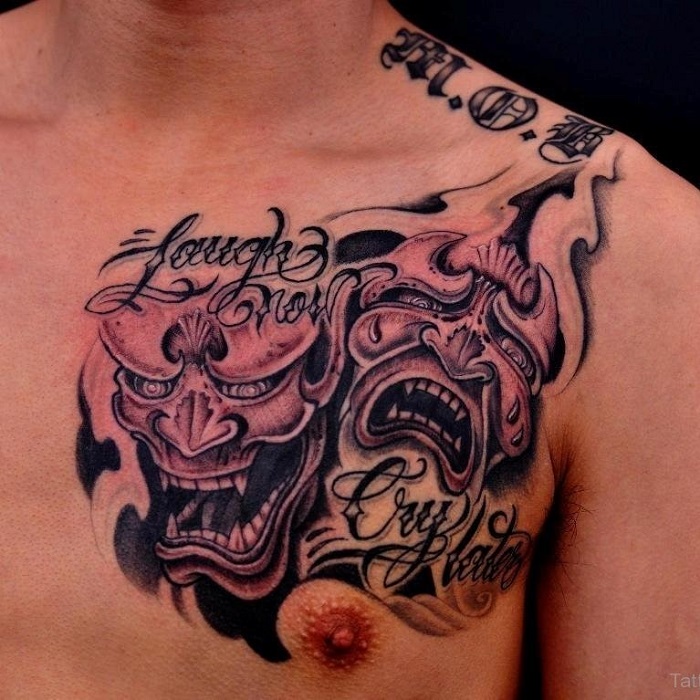 #29: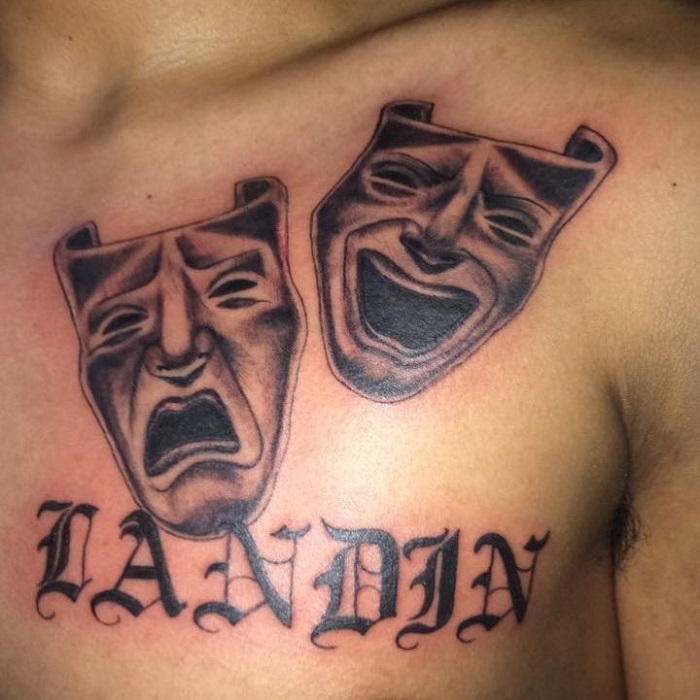 #30: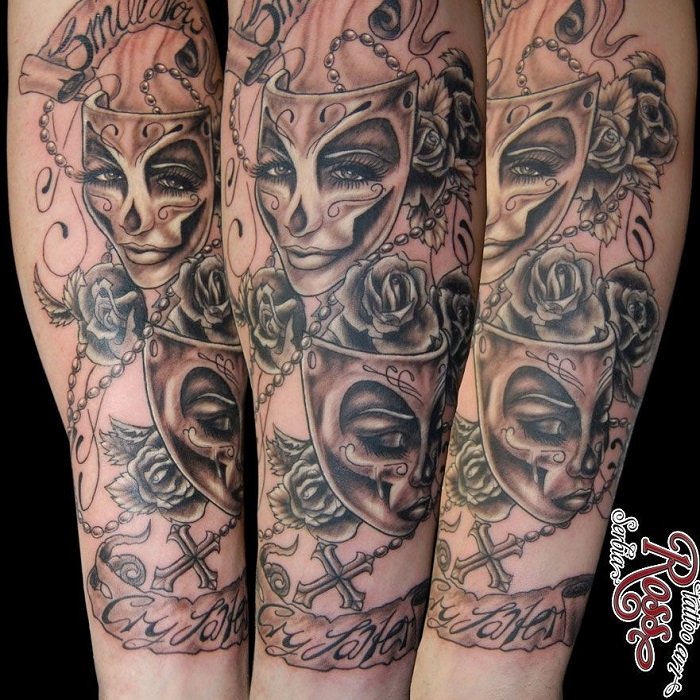 *writer does not have to add images… this is only for Formatter to know where to add images*
History of Laugh Now Cry Later Tattoo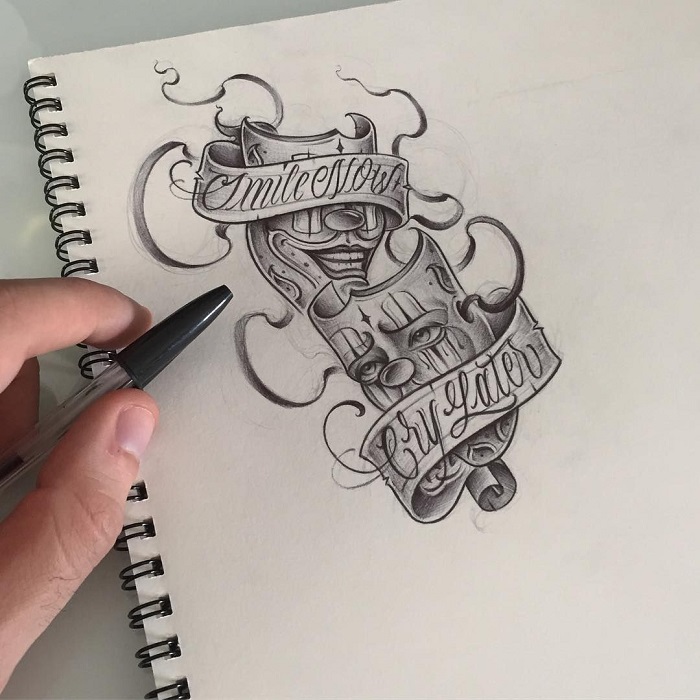 There are a few different ways to view the laugh now cry later tattoo design. If we look at it from a dramatic angle, the style is closely connected with Greek Mythology.
As a symbol used to represent theatre, the comedy and tragedy masks have roots in Ancient Greece, the actual masks worn by actors to show the audience how they were feeling. Since there were no jumbotrons back then, the masks meant that audience members standing at the back could understand the play.
Since women weren't permitted to act back then, men could wear these masks to play a female character too. These masks aren't just symbols, they were actually part of the very first costumes ever made. Think of them as the prosthetics of the past.
Back in Ancient Greece, the tragedy mask was called Melpomene and the comedy mask was called Thalia. Listed to the Greek God of Wine, Dionysus, these masks may also represent the feelings of happiness and sadness that come from knocking back a few too many. And we all know what that's like.
Another Greek God the comedy and tragedy masks have been linked to is Janus. Representing doors, gates, and transitions, the two-faced god was associated with dualities such as life and death or war and peace.
When we look at the laugh now cry later tattoo from a historical viewpoint, we begin to understand its meaning, not just in the theatre, but in life in general. Representing the fleeting nature of existence and the dualities we all must face, it's no wonder the meaning has drifted into gang life.
Which Celebrities Have a Laugh Now Cry Later Tattoo?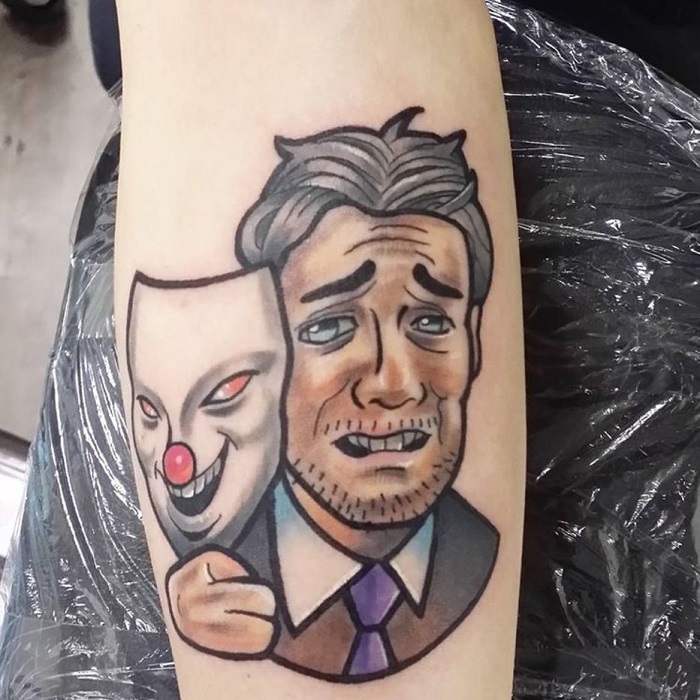 It's not rare for celebrities to be covered in ink, and in some cases, the most obscure designs. The laugh now cry later tattoo is an easy pick for anyone who has anything to do with the theatre or laughing, but the style's alternative meaning bleeds into street life for rappers who have been involved in gangs.
This was the case for Tupac who had the laugh now cry later design on his lower back. The tattoos themselves were really simple but artistic, and in fact, his entire back was laid out to create a symmetrical masterpiece with a giant cross in the middle with the inscription "Exodus 18:31" inside.
Signifying both the biblical scripture in which God delivers the Egyptians from the hands of the Israelites and the year of the largest slave uprising in the US, there's no doubt that every single tattoo on his body holds significant meaning.
His smile now cry later tattoo is a reference to his participation in gang life, in which the design symbolizes doing what needs to be done because tomorrow you could be dead or in prison.
For other artists in the music scene like Harry Styles, the smile now cry later design he has on the side of his rib cage doesn't pay homage to gang life but instead represents living for today. Known for his open personality, the singer-songwriter turned actor is always up for an adventure.
Another, more prominent, actor in the world of film also sports the smile now cry later design. Tom Hardy has the tattoo on the right side of his chest, along with the script above it.
His tattoo is a little more intricate, and since he's big into acting, we can assume here that this represents the comedy and tragedy masks of theatre.
Three very diverse people, the design means something different to each of them.
---
Looking for more inkspiration? Say no more:
30 Best Death Before Dishonor Tattoo Ideas
30 Best Only The Strong Survive Tattoo Ideas
Get Access to Exclusive Deals
Subscribe for free to get exclusive deals in your inbox. 100% privacy