20 Best Men's Slides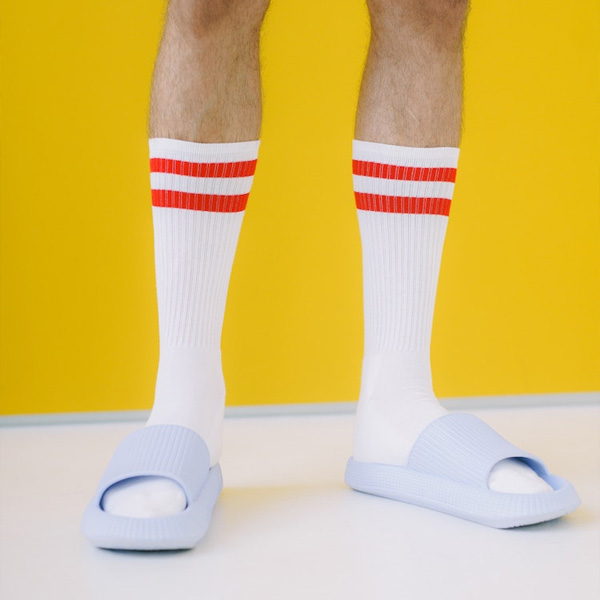 Ever since Future opened DS2 with a line about what he does in his Gucci flip-flops people have been clamoring for slides. They're the go-to choice for comfort, style, and flexing. 
The best men's slides are more than just flip-flops. On a mechanical level, they're sturdier, more durable, and way more comfortable. Plus, they actually look good enough to wear in public.
Today, I'll be telling you my picks for the best men's slides so that you can relax with a Miami yacht owner's swagger.
What Makes A Good Pair Of Men's Slides?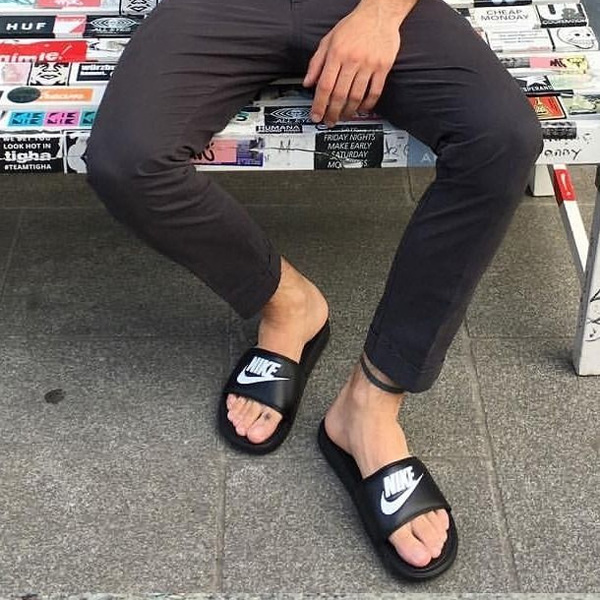 What separates a good pair of men's slides from the best men's slides is a combination of sustainability, longevity, style, and price. There's a reason why you don't see rappers walking around in the slides you can find at Walmart.
Ideally, you'll want to look for a pair that's comfortable enough for you to wear all day and that'll hold its shape for a long time. They should be versatile enough to wear with a variety of outfits too.
Finding The Best Men's Slides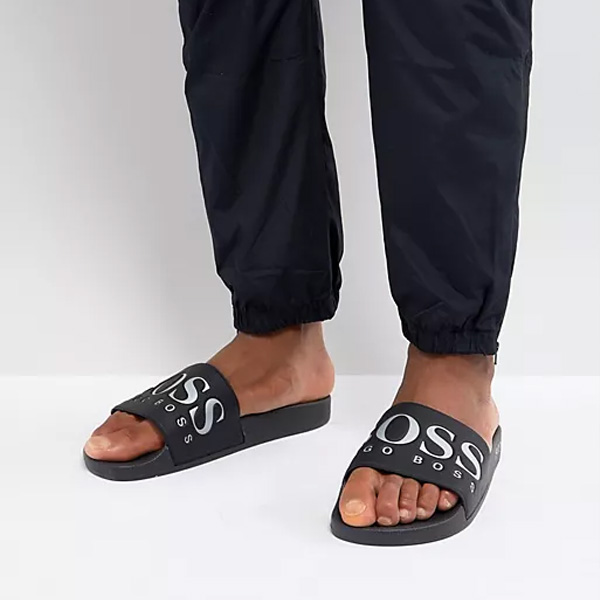 First, you should look at which of the best men's slides fit within your budget. From there, think about when and where you'll wear them because some slides are built for different situations.
Additionally, figure out which slides match your personal style. As much as I love a pair of slides made of faux leather, even I have to admit that they don't always have a place in my closet.
The 20 Best Slides for Men
With all that out of the way, I'm going to present you with my picks for the best men's slides. I've included products in a variety of price ranges and in different styles so that you can discover which one appeals to you the most. 
#1: Hurley Men's Peak Slides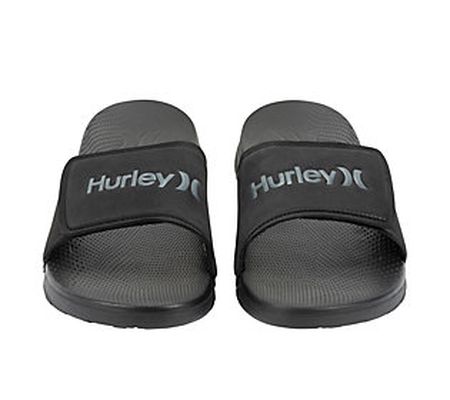 ---
#2: Men's Logo Rubber Pool Slides
---
#3: Men's Edison Rubber Double Buckle Style Slides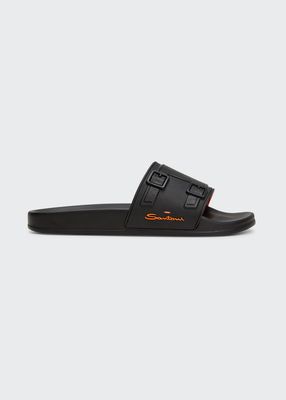 ---
#4: Men's Double Band Rubber Slides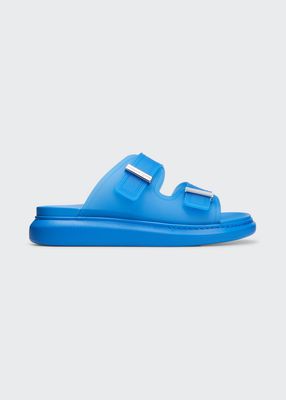 ---
#5: Men's Leather Crisscross Slides
---
#6: Men's Fusbett Nastro Strappy Buckle Lug-Sole Slides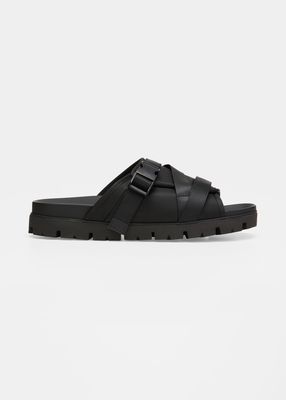 ---
#7: Men's Logo Graphic Slides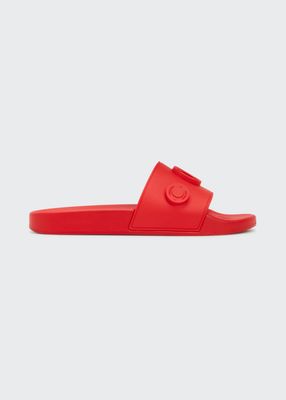 ---
#8: Men's Sabot Raffia Mule Slides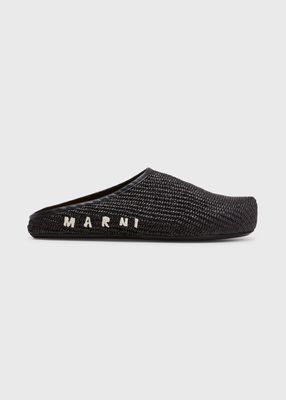 ---
#9: Men's Tropical Leather Slides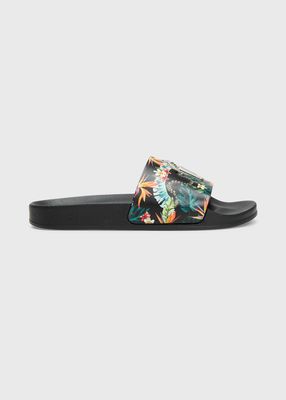 ---
#10: Men's Signature VLogo Leather Mule Slides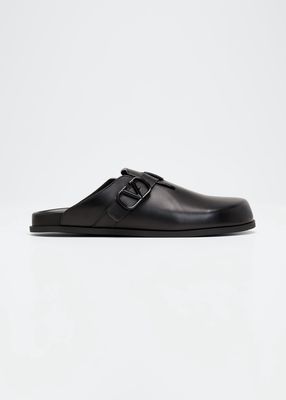 ---
#11: Men's Leather & Rubber Debossed Logo Slides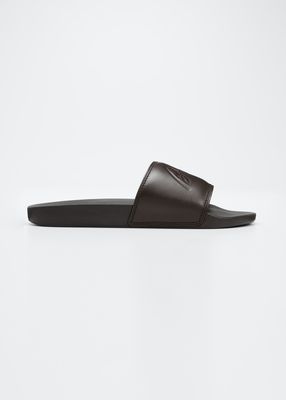 ---
#12: Men's Arpége Glen Curb Logo Slides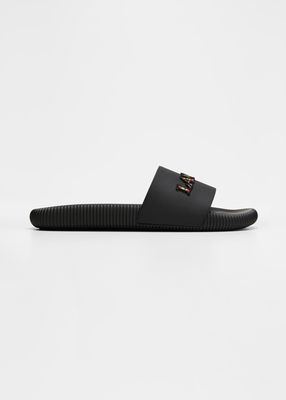 ---
#13: Men's Spike Leather Red Sole Pool Slides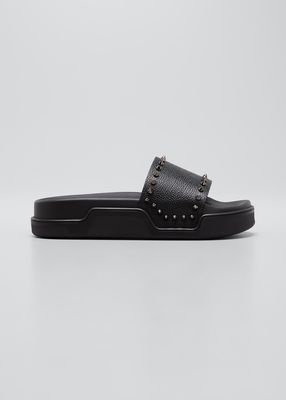 ---
#14: Men's Quilted Leather B-IT Mule Slides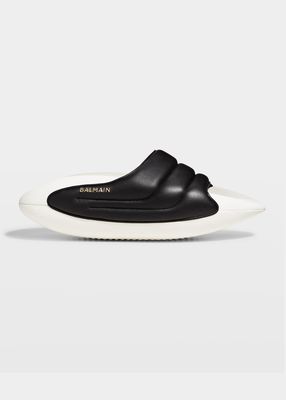 ---
#15: Men's 13K Logo-Embossed Pool Slides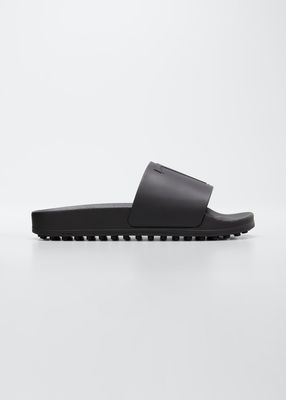 ---
#16: Men's Jaxons B-Chain Leather Slides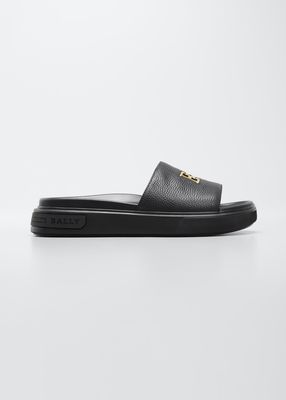 ---
#17: Men's Slaim Rubber Pool Slides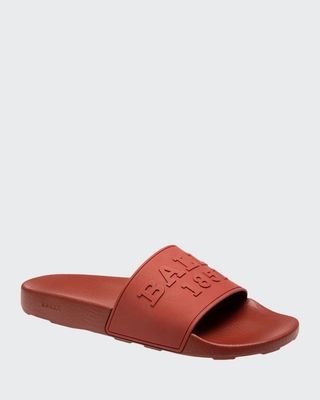 ---
#18: Men's Striped Bicolor Pool Slides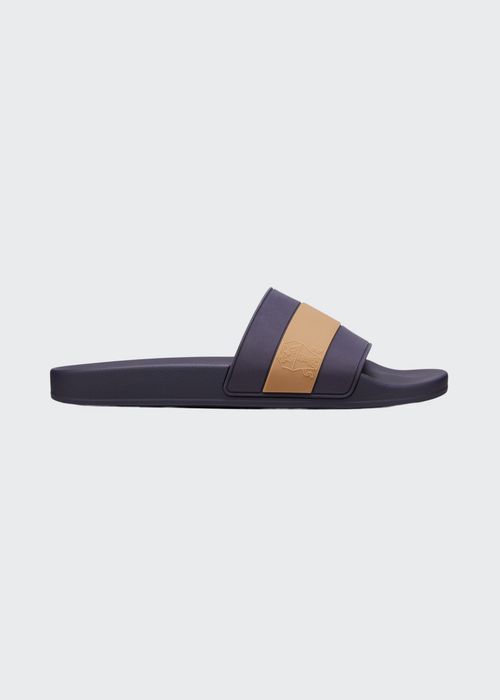 ---
#19: Men's Gancini Leather Slides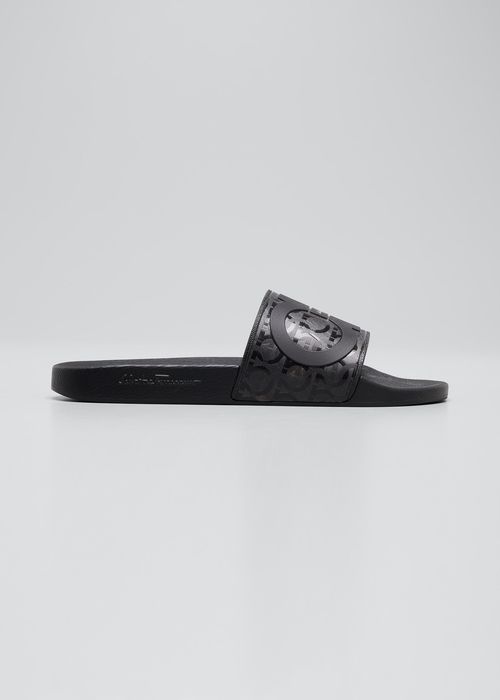 ---
#20: Cult of Individuality Men's Slides with Socks in White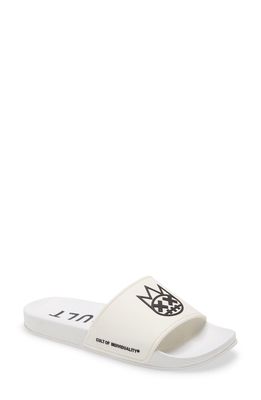 ---
What Are The Most Popular Men's Slides?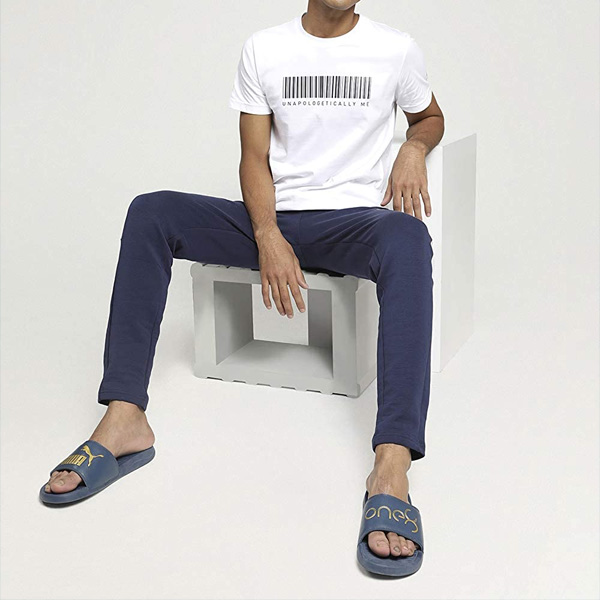 Not all of the best men's slides are the most popular because many of them are outside of the average consumer's price range. That's not a bad thing, but that doesn't mean people haven't found slides that fit their budget as well as they do their feet.
Some of the most popular men's slides include Nike Men's Benassi Just Do It Athletic Sandal, the Birkenstock Arizona Essentials EVA Slides, and the Adidas Adilette Slides. 
Each of these options is typically priced at around $50 at most and can be found in many shoe stores.
What Styles Of Men's Slides Can You Get?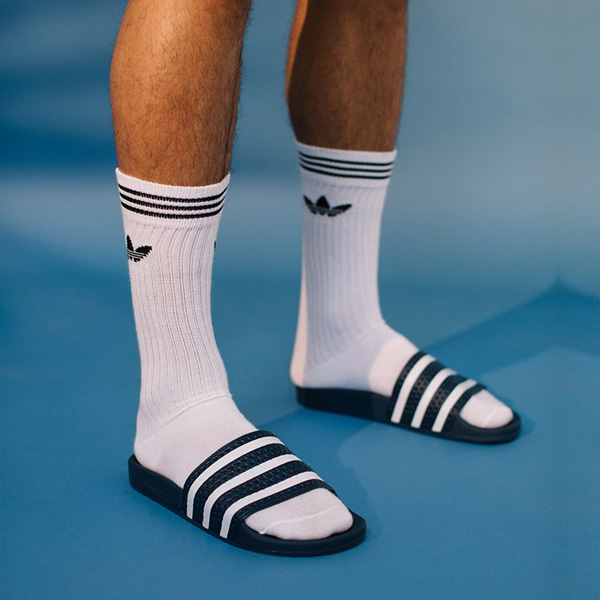 You can get slides that come with open toes and have a more athletic feel. Alternatively, companies like Birkenstock are making slides that look more like clogs because they have closed toes and tough exteriors.
There are even some slides that are one solid piece of material. These are slides in name alone, but some of them are quite stylish.
Are Men's Slides Waterproof?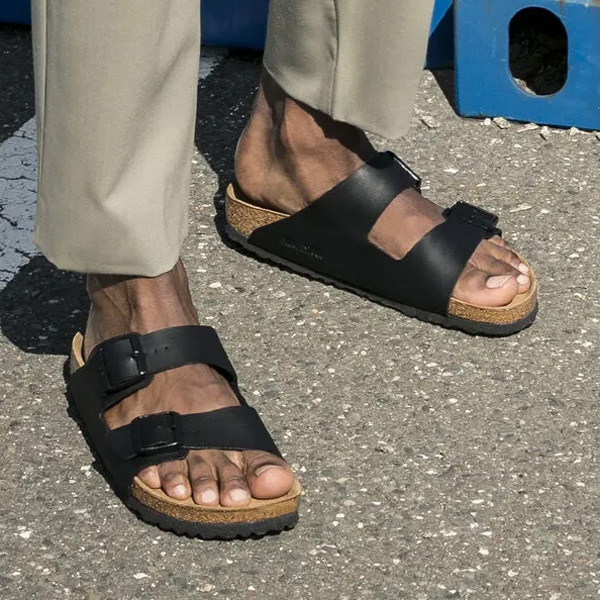 The best men's slides aren't uniformly waterproof but they are a tad more water-resistant than other footwear. You should be fine if you wear them to the beach or around the pool but I wouldn't recommend showering in them like you would a cheap pair of thong flip-flops.
How To Style Men's Slides
You can style the best men's slides with simplicity in mind. Pairing them with a T-shirt and shorts seems like it was their intended purpose because the outfit exudes comfort.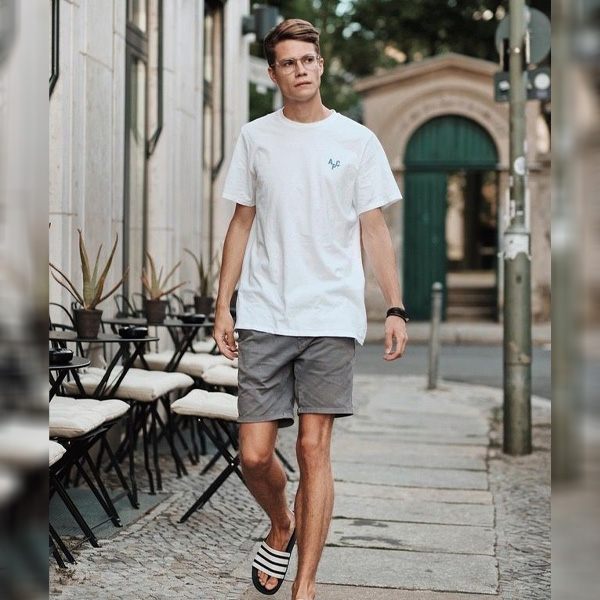 Another styling idea is to combine them with white socks and a loose pair of pants. This outfit is a bit more dressed up but it also has a casual vibe at the same time.
It's ideal if you're strutting around the town during the day and want to look as cool and laid back as possible.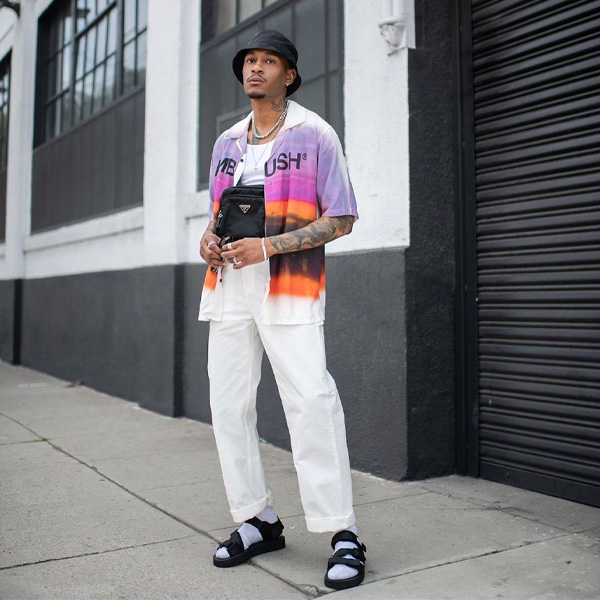 ---
Looking to up your fashion game? We've got you covered:
Get Access to Exclusive Deals
Subscribe for free to get exclusive deals in your inbox. 100% privacy