20 Best Designer Coats
When we think of designer coats, we typically imagine expensive fur jackets. Donned by the likes of Cruella de Vil and Miranda Priestly, this specific garment is often associated with snooty, upper-class elites.
If anything, it should be considered a more sophisticated take on the hypebeast aesthetic. Bold and loud? Check. Designed to flex? Check.
For those ready to up their wardrobe game, I've rounded up 20 of the best designer coats that are sure to exude that VIP finesse. Plus, at the end of this guide, I'll address some common queries related to shopping, styling, and cleaning.
Finding The Best Designer Coats
Compared to other garments, designer coats typically require additional fabric, trim, and extra detail. Consequently, you should expect to pay more than $200 for a standard jacket.
Finding the perfect coat for you depends on a few things: material quality, comfort, practicality, and style. If the coat in question ranks high in all four areas, then it's definitely worth some major consideration.
On the other hand, those with a low score may not be worth your while.
The 20 Best Designer Coats
Confidence is best expressed through your outfit choice. It's easy to opt for the safe approach when it comes to fashion, but this ultimately does nothing for your ego.
If you want to exude dominance, class, and sophistication, it's time to think critically about how you dress. Thankfully, nothing screams MVP more than a designer coat.
From Maximilian Davis to Valentino, here are some of the best designer coats to help boost your confidence.
#1: Maximilian Davis single-breasted tailored coat - White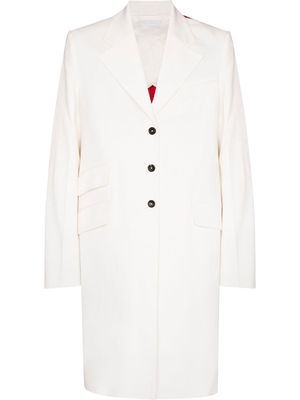 ---
#2: Alexander McQueen belted trench coat - White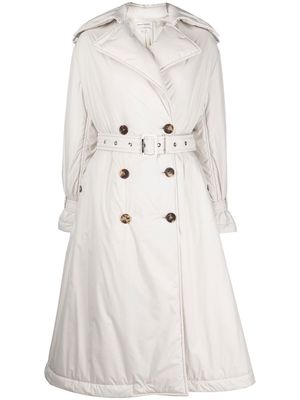 ---
#3: Max Mara Madame Double Breasted Wool & Cashmere Belted Coat in Sand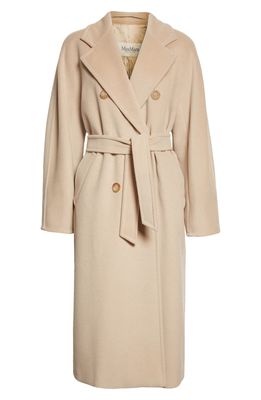 ---
#4: Rockstud Button Double-Breasted Wool Coat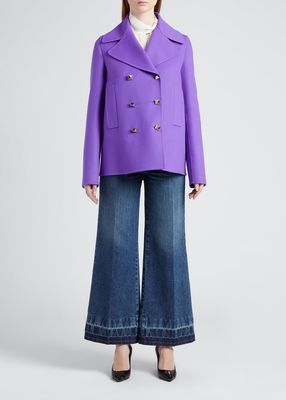 ---
#5: Valentino bow tie embellished coat - Black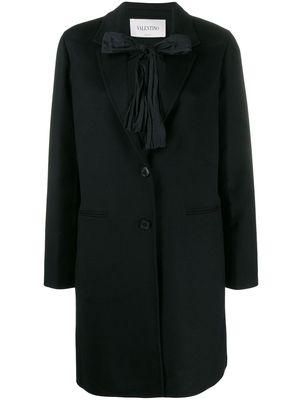 ---
#6: LAPOINTE Double Breasted Lambskin Leather Trench Coat in Cloud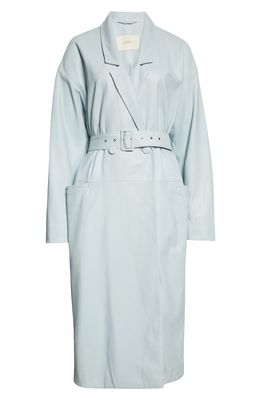 ---
#7: Drome single breasted coat - Blue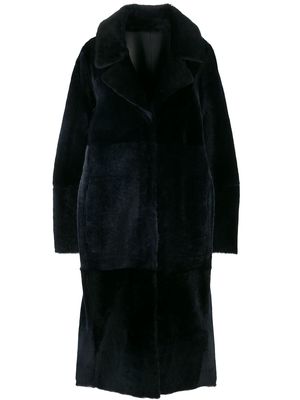 ---
#8: Philipp Plein leopard-print trench coat - Brown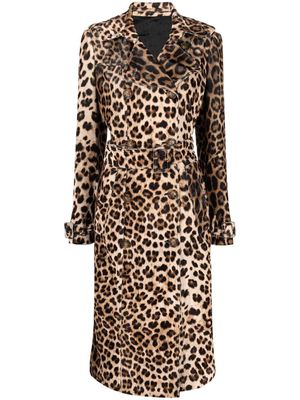 ---
#9: Stella McCartney single-breasted coat - Red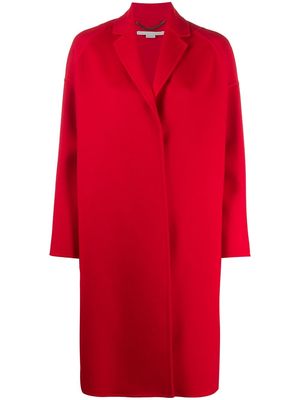 ---
#10: Uma Wang harlequin-print double-breasted coat - Green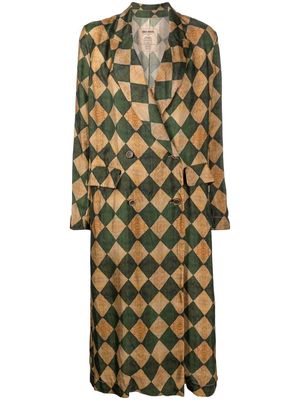 ---
#11: Manokhi belted leather trench coat - Green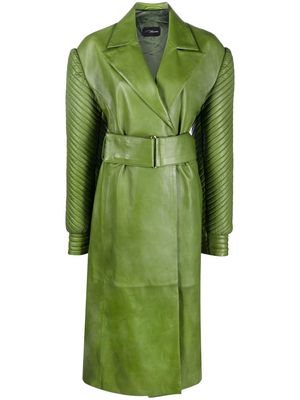 ---
#12: Monogram Crystal-Embellished Velvet Double-Breasted Coat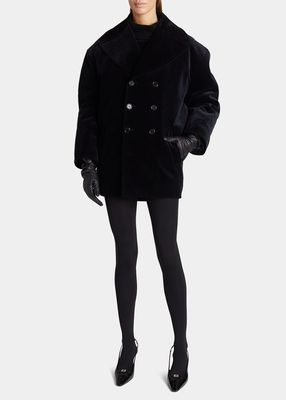 ---
#13: Alexander McQueen double-breasted trench coat - Neutrals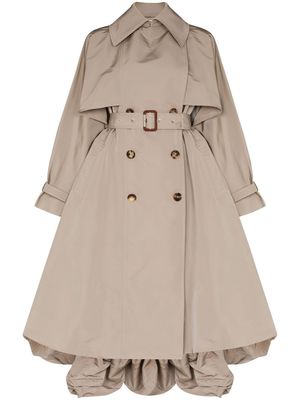 ---
#14: Simone Rocha dress-detail sculpted coat - Gold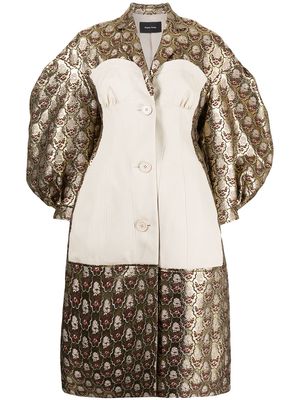 ---
#15: TOM FORD single-breasted belted-waist coat - Green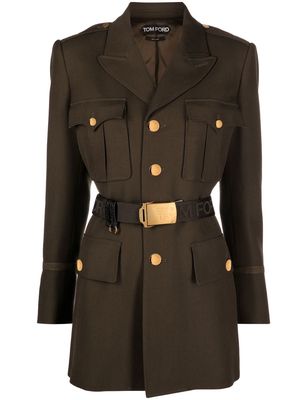 ---
#16: LAPOINTE Aura Print Silk Taffeta Trench Coat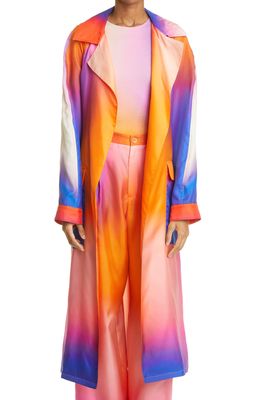 ---
#17: Peter Do Gray Wool Coat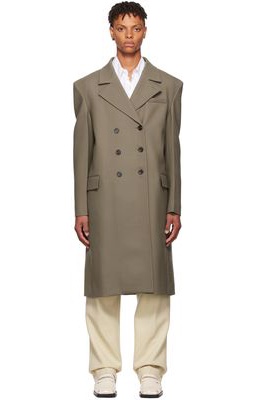 ---
#18: Philipp Plein Agnelli graffiti-print single-breasted coat - White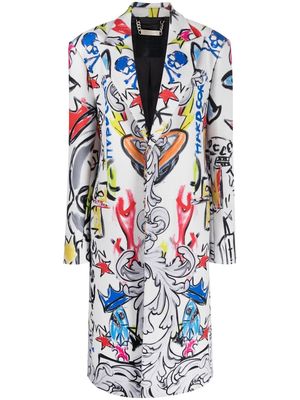 ---
#19: LOEWE spread-collar oversized coat - Pink
---
#20: Valentino double-breasted trench coat - Brown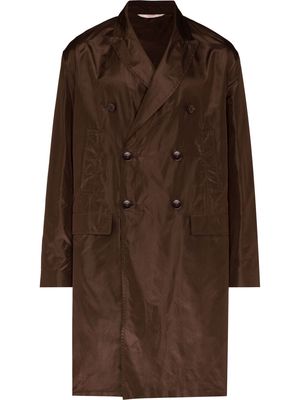 ---
What Are The Most Popular Designer Coats?
In need of additional recommendations? If so, I suggest that you check out the Burberry Trenchcoat, the Acne Studios Down Puffer Jacket, the Balmain Wool Coat, and the Gucci GG Canvas Coat.
Varied in silhouette and color, these four designs are highly recognizable within the fashion community.
Which Designer Coats Are Currently Trending?
Obviously, you can rest assured that my top 20 list of the best designer coats only includes the trendiest designs.
But for those after the crème-de-la-crème, you can never go wrong with the Paco Rabanne Coated Garbadine Trench Coat and the Chanel Tweed Jacket.
Both button-ups feature a fitted silhouette, which is great for those who love to show off their curves.
What Types Of Designer Coats Can You Get?
Online shopping comes with a lengthy list of pros and cons. On the one hand, you're blessed with many options. On the other hand, it's too much to comb through each option individually.
To help simplify the decision-making process, I'll break down the types of designer coats that customers can get.
The Lengthy trench coat: This includes designs offered by Burberry and Gucci.
The Puffer jacket: Popularized by brands like Moncler and Acne Studios, this coat is considered a must-have for the cold season.
The extravagant fur jacket: Sophisticated in nature, this opulent number should be your go-to for formal events.
What Are The Most Durable Designer Coats Made Of?
The best designer coats are usually made out of genuine leather, suede, wool, tweed, and canvas.
It's worth noting that some jackets feature goose-down quilting, waterproofing, and heat-tech insulation, which is handy for those who deal with extreme weather.
How To Clean Designer Coats
There's nothing more soul-crushing than ruining your expensive designer jacket. For those not keen on witnessing their hard-earned cash go down the drain, here's how to maintain your coveted Moncler or Burberry coat.
Eliminate surface-level debris with a micro-fiber cloth or brush
Spot-clean with a damp rag and a bit of soap
Store in a coat bag in a dry and dark place
Take it to the dry cleaners for professional care
Why Are Designer Coats So Expensive?
Aside from material, the price of designer items is usually attributed to the brand's reputation.
Fashion houses like Chanel, Moncler, Burberry, and Acne Studios depend heavily on exclusivity as their core marketing strategy—which is why most of their products are super costly.
Plus, each hefty purchase comes with bragging rights, which you can't get with department store alternatives.
Can Designer Coats Be Unisex Or Gender-Neutral?
Despite the common practice of gender-specific categories, Soxy believes that fashion is non–binary. It's 2022 after all, so you're ultimately free to wear whatever you want.
That said, you may run into a few problems regarding sizing, so it's always best to reference the size chart before heading to checkout.
Are Designer Coats Worth It?
So, you finally hit the paywall portion of your shopping spree. That beautiful Burberry trench coat racks up to be a hefty $2,000—should you take the plunge?
Ultimately, whether or not a designer coat is worth it depends on a few factors: your current aesthetic, personal budget, and wardrobe needs.
At the end of the day, said jacket should be worn multiple times to justify its price tag.
How To Style Designer Coats
Before this 'best designer coats' guide comes to a close, I'd like to end things off with a few fashion tips. Below, I'll show you how to style your new luxury jacket.
Composed of a mock neck sweater, black trousers, and a pair of white sneakers, this casual OOTD features the Burberry trench coat as its centerpiece. I highly recommend that you top the look off with a beige tartan scarf.
Contrary to popular belief, when sporting a Chanel tweed jacket, you don't have to settle for a matching tweed skirt. This blazer can be paired with other garments, such as blue jeans.
Accentuated with a stylish bralette, this super cute look is considered a streetwear take on traditional French fashion.
Care for a casual fit? If so, this outfit features a Supreme bomber jacket, a plaid button-up shirt, and a simple pair of blue jeans. For sneakers, you can never go wrong with some Nike Air Force 1s.
---
Looking to stay up to date on all things designer? We've got you covered:
Get Access to Exclusive Deals
Subscribe for free to get exclusive deals in your inbox. 100% privacy