15 Best Burberry Coats
Burberry coats are so much more than just coats. A good coat is thrown over your shoulders as you head out the door on the way to a job interview, wrapped around you as a blizzard appears out of nowhere—it's your protective blanket at every moment that the sun doesn't shine bright enough.
From thick coats ideal for bundling up to lightweight options for the fresh spring days of April, the best Burberry coats are the ideal way to add an extra layer of warmth and simultaneously a stylish touch of luxury.
In this list of the best Burberry coats, I'll help you find the newest outerwear to add to your wardrobe. I'll spill the deets on the most important details to consider, and then I'll answer a few important FAQs and share some styling tips to help get you started.
Finding The Best Burberry Coats
Before you check out my list of the best Burberry coats, it's important to consider the details of each option to help you find the perfect fit.
The first thing to consider is just that: the fit and style. A coat is a finishing touch to any ensemble, so it should pair well with other items in your wardrobe. Also, think about the silhouette and if it provides the functionality you need, such as extra pockets or warmth.
Similarly, the material should be high quality and durable to ensure it lasts through all weather conditions. Consider the climate of where you live and what kind of coat you'll need.
Finally, consider the price tag. The best Burberry coats are an investment, but it's important to set a personal budget and keep it in mind while you shop.
The 15 Best Burberry Coats
The best Burberry coats are the ones that appeal to your needs, whether that's something extra warm and cozy, lightweight and multifunctional, or waterproof and durable. And fortunately, there's something for everyone on my list.
And now that I have established how to find the right style, it's time to jump into the best Burberry coats. Below, I'll share the details on the style, material, cost, and more, to help you decide which option will be your new go-to.
#1: Burberry gabardine car coat - Brown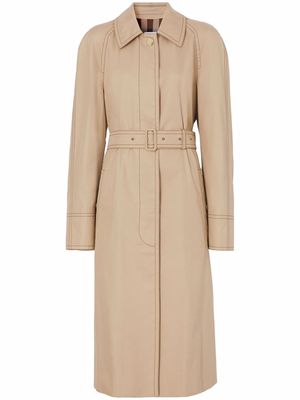 ---
#2: Burberry Binham Hooded Jacket in Black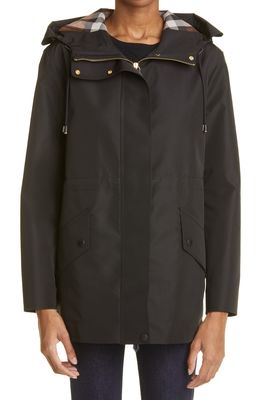 ---
#3: Burberry Binham Hooded Gabardine Parka in Dark Olive Green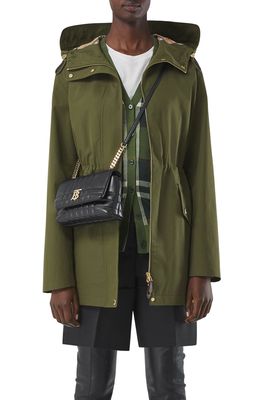 ---
#4: Burberry Horseferry-print parka - Black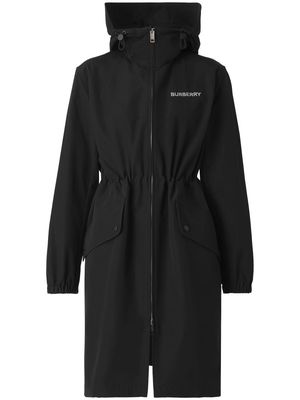 ---
#5: Burberry reversible single-breasted car coat - Neutrals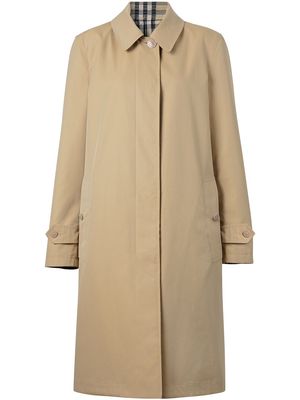 ---
#6: Burberry checked tied-waist shirt dress - Brown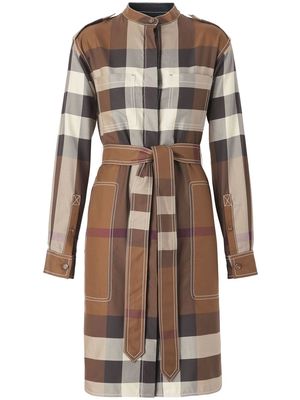 ---
#7: Burberry Binham Hooded Gabardine Coat in Soft Fawn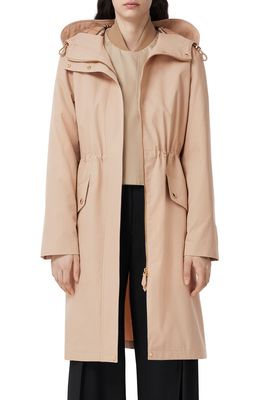 ---
#8: Burberry hooded parka coat - Green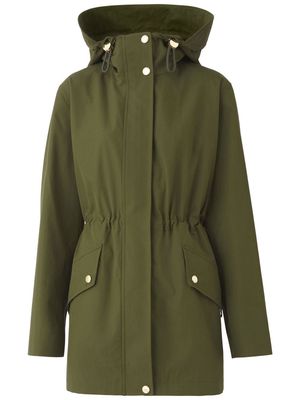 ---
#9: Burberry check-print hooded coat - Brown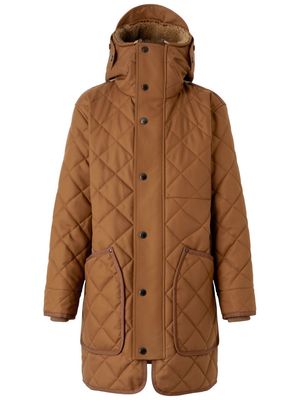 ---
#10: Burberry shearling hooded coat - Brown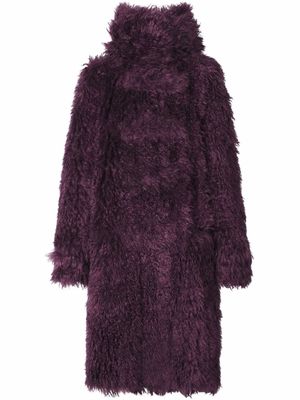 ---
#11: Burberry Poulter Check Hood Cotton Hoodie in Black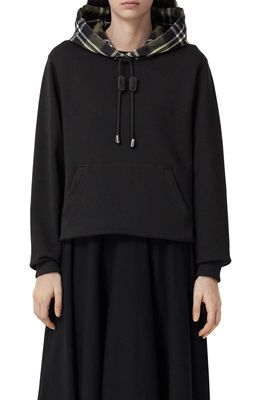 ---
#12: Burberry Signature Check-print parka coat - Brown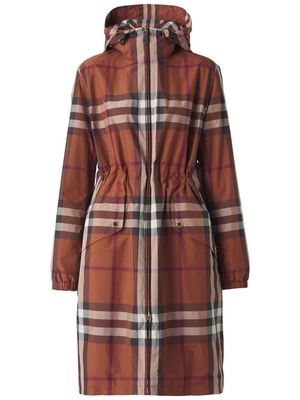 ---
#13: Burberry Anette Check Cotton Button-Down Shirt in Dark Olive Green Chk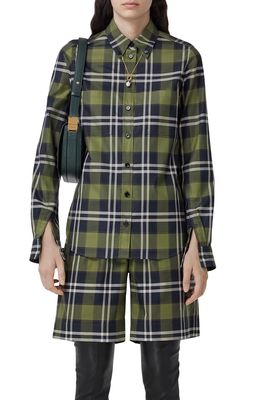 ---
#14: Burberry Lychek Monogram Detail Check Hooded Jacket in Buttermilk Beigeip C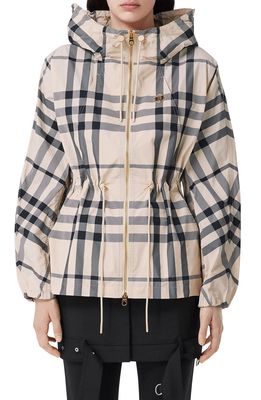 ---
#15: Burberry - Kemptown Diamond-quilted Gabardine Coat - Womens - Camel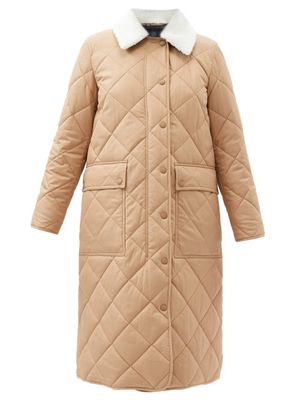 ---
What Are The Most Popular Burberry Coats?
The most popular Burberry coat is actually where the brand got its start: the Burberry trench coat. The style is a classic, versatile option that adds a sophisticated touch to any ensemble.
How Can You Tell If Burberry Coats Are Real?
While it's important to purchase the best Burberry coats from legitimate sources, I do have a few tips to help you determine whether you've found the real deal. Check them out below:
Ensure the spelling and branding is correct
Look for a high-quality Burberry hangtag
Ensure the logo featuring the left-facing horse is on the inside of the jacket
Look for the iconic Burberry lining
Where Are Burberry Coats Made?
While many options in my list of the best Burberry coats are handcrafted in Castleford, a small town north of England, some are also made in Italy, Scotland, and China. Simply check the product description for more details.
Can Burberry Coats Be Unisex or Gender-Neutral?
All of the best Burberry coats can be unisex since all clothing is easily gender-neutral. The styles are understated and minimal, meaning they can easily be worn by any gender.
There are also men's and women's sections on the Burberry website, so you can shop in feminine and masculine styles if you'd prefer.
How To Style Burberry Coats
Now that I've covered some of the 15 best Burberry coats, you may be wondering how to style them. Below, I'll share some inspo pics and ideas to get you started.
Minimal
If you're looking to keep things sweet and simple, opt for a brushed fabric and clean, fitted silhouette. Pair with your fav Burberry handbag and some nude heels for a seamless, styled look.
Luxurious
If you prefer an ultra-luxurious vibe, opt for a fluffy (and warm) fur Burberry coat. This style is paired with a sparkly dress and nude pumps, reminiscent of the fashion from the 20s.
Winter chic
A more practical, wearable option is the Burberry puffer. It's ideal for winter and will pair seamlessly with fitted jeans or leggings, as well as your fav Burberry accessories.
---
Looking to stay up to date on all things Burberry? We've got you covered:
Get Access to Exclusive Deals
Subscribe for free to get exclusive deals in your inbox. 100% privacy