20 Best Burberry Purses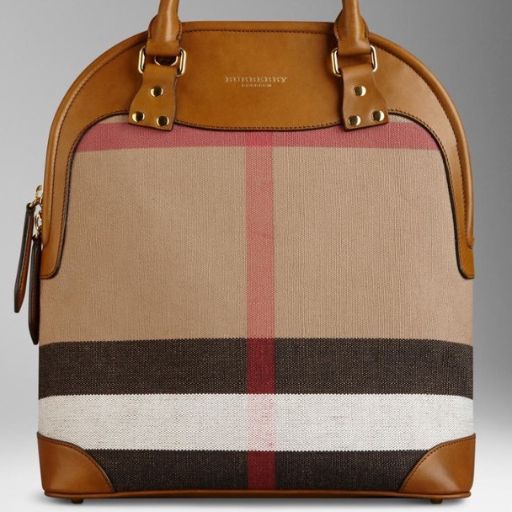 The romance of London, with its quaint cobblestone streets, is an aesthetic that's highly sought after—so you should count yourself lucky if you're privileged enough to live there.
Of course, residing in the location is half the effort, since trendsetters are tasked with keeping up with the image. Out of the many fashion brands situated in England, Burberry continues to be an omnipresent influence when it comes to classic British style.
Iconized for its recognizable tartan print, this clothing brand was formally known for producing protective outerwear suitable for British weather.
Naturally, the company has evolved since its 1856 debut, as they're home to hundreds of designer merchandise nowadays. This includes trench coats, bags, sneakers, and its selection of the best Burberry purses.
If this posh look is something you'd like to achieve, then wearing some classic British wear is a good idea. perhaps it's time to don some tartan print. I'm counting down 20 of the best Burberry purses, ranging from Freya Horseferry to the Penny Checked Bag.
Finding The Best Burberry Purses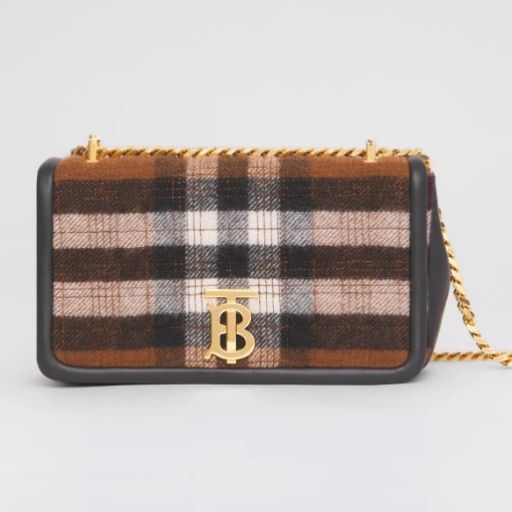 Burberry has a long-standing tradition when it comes to quality control. Since 1856, the company has used its patented blend of gabardine for its outerwear collection.
Naturally, since then they've expanded their selection of materials, and their purses are also made of leather, canvas, and cotton. If you're after the best of the best, then you can rest assured that Burberry's bags are constructed with premium textiles.
The best Burberry purses feature a myriad of unique designs. Ranging from plush monochrome lambskin to its iconic tartan print, it's rather tempting to cop more than one bag.
Unless you're in the market for two or three, however, it's best to consider your current aesthetic if you're looking to invest in a single carry-on.
The 20 Best Burberry Purses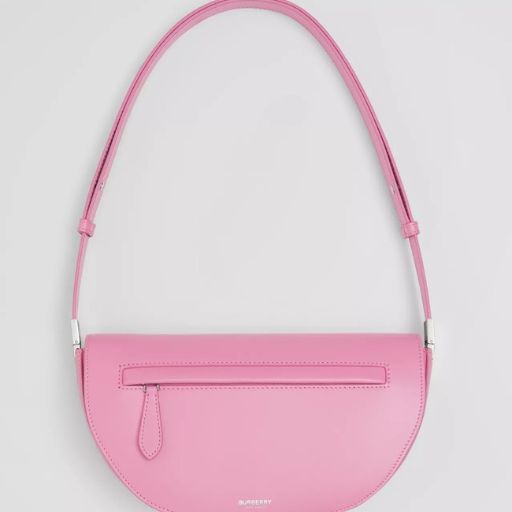 Refined in silhouette and tasteful in design, the best Burberry purses guarantee years of continued use.
There's no need to worry about out-of-season styles here either, as this London-based brand marries vintage finesse with modern, contemporary designs—which is what you want with a $2,000+ investment.
For those in need of recommendations, I'll highlight a few items worth considering.
#1: Burberry Mini Freya Horseferry Logo Canvas & Leather Tote in Black/Tan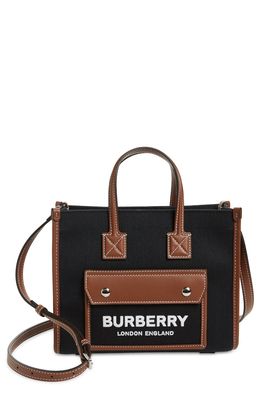 ---
#2: Burberry Large Title Lizard Embossed Leather Tote in Black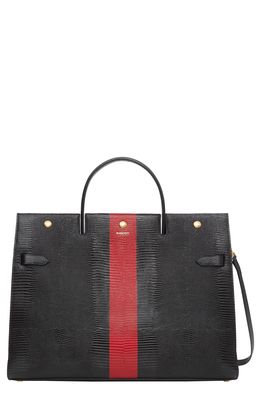 ---
#3: Burberry - Embellished Leather Shoulder Bag - Orange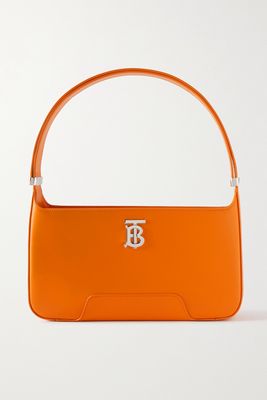 ---
#4: Burberry - Hampshire Checked-cotton Cross-body Bag - Womens - White Black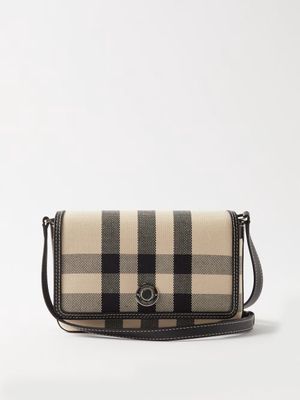 ---
#5: Burberry - Tb-plaque Grained-leather Shoulder Bag - Womens - Dark Brown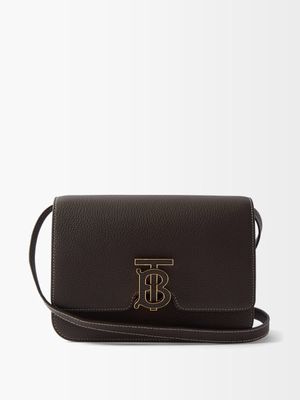 ---
#6: Burberry Kieran Logo Nylon Crossbody Bag in Black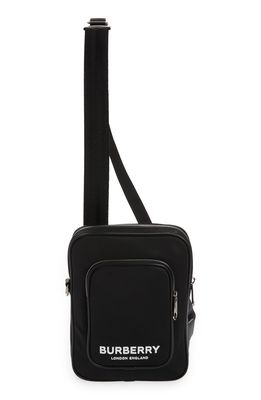 ---
#7: Burberry Brown Check Crossbody Bag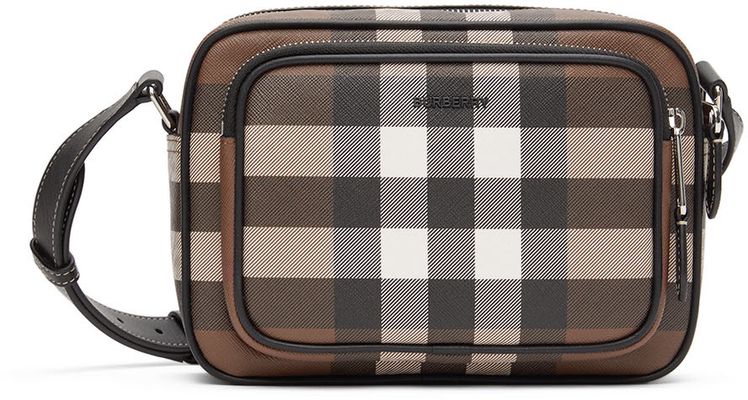 ---
#8: Burberry Brown Mini Lola Camera Bag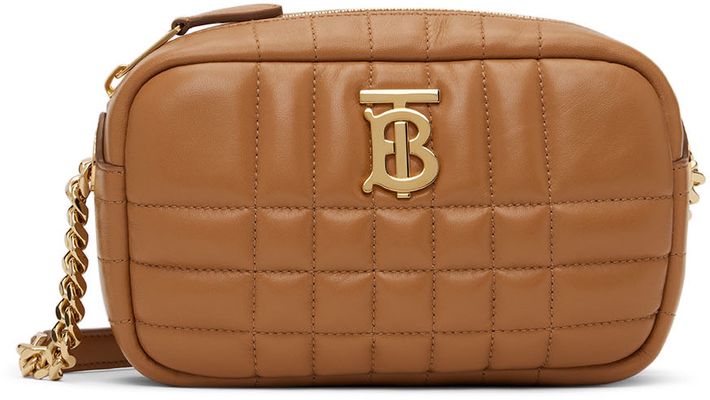 ---
#9: Burberry Green Small Lola Bag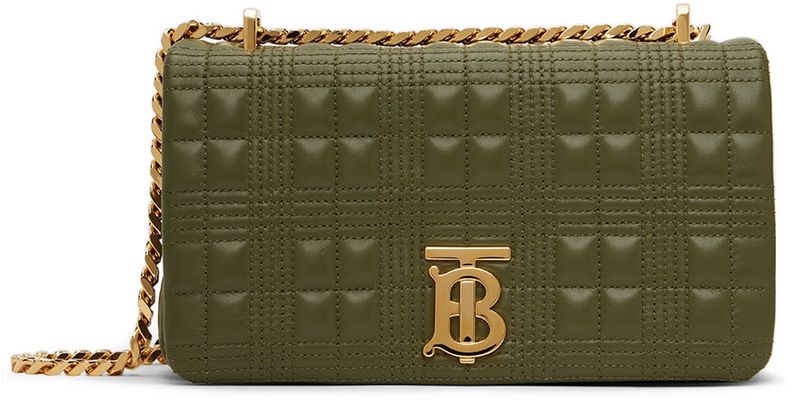 ---
#10: Burberry Black Rider Messenger Bag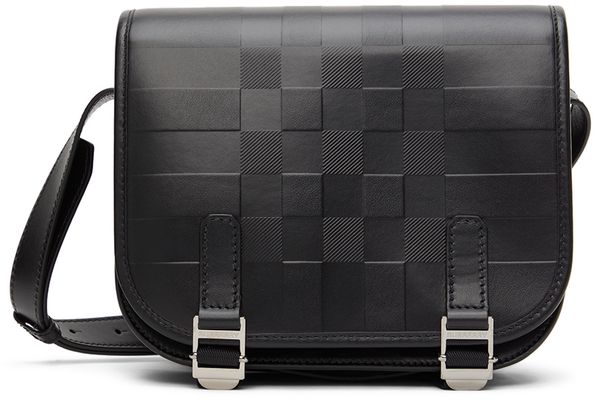 ---
#11: Burberry small Lola quilted satchel - Green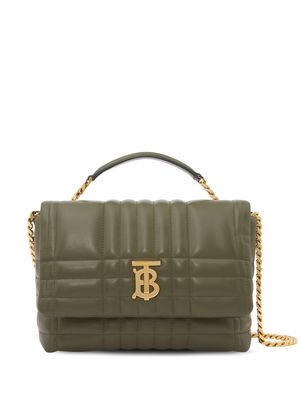 ---
#12: Burberry mini knitted checked Pocket bag - Grey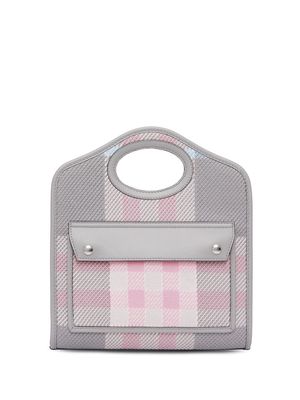 ---
#13: Burberry small perforated checked Lola bag - Black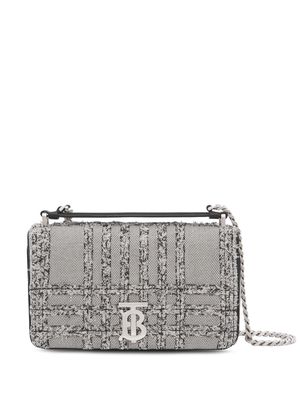 ---
#14: Burberry logo-plaque crossbody bag - Pink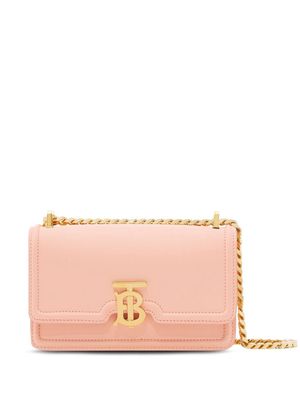 ---
#15: Burberry mini Freya tote bag - Orange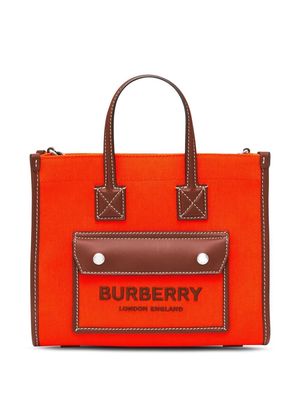 ---
#16: Olympia Small Alligator-Embossed Shoulder Bag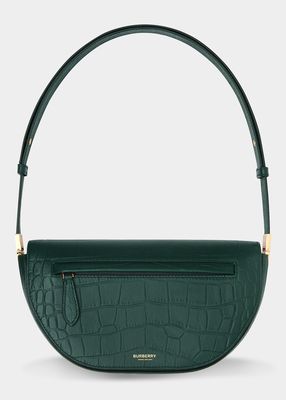 ---
#17: Burberry Small Peggy Logo Graphic Cotton Canvas Bucket Bag in Natural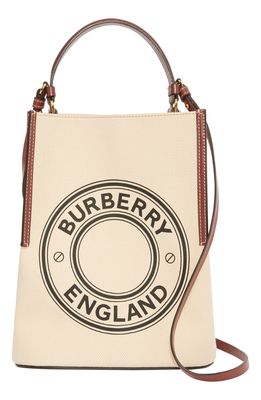 ---
#18: Burberry - Rhombi Cutout-monogram Leather Shoulder Bag - Womens - Black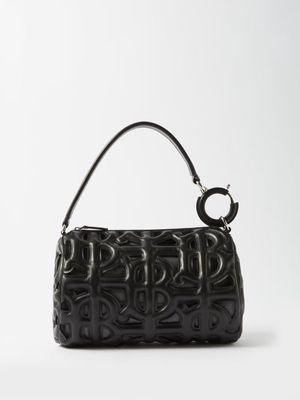 ---
#19: Burberry small Lola crossbody bag - Brown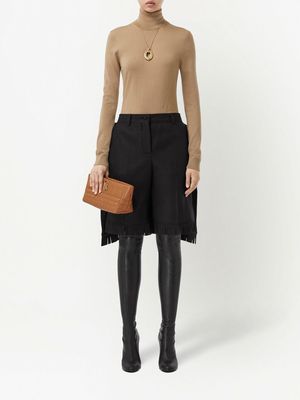 ---
#20: Burberry mini Penny checked bag - Black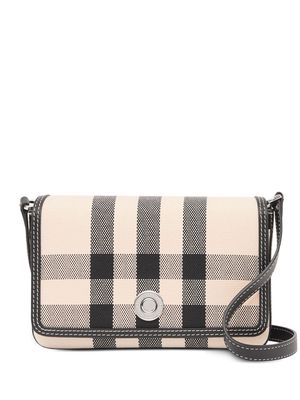 ---
What Are The Most Popular Burberry Purses?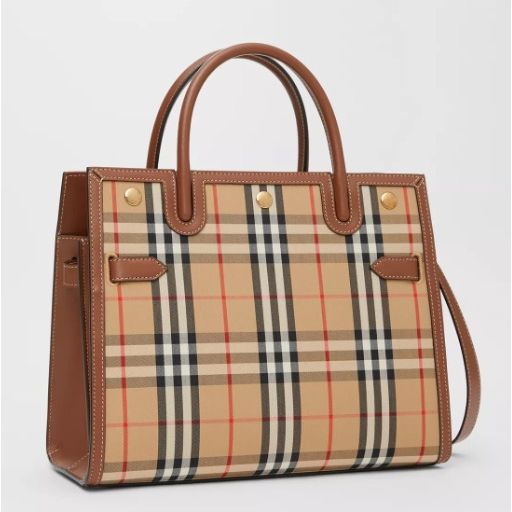 From Freya Horseferry to the Penny Checked Bag, I'm fairly certain that I've only featured the best Burberry purses on my top 20 list.
Obviously, the brand is home to hundreds of iconic designs, so there's a small chance that I missed a few contenders. With that in mind, here are some extra bags that are worth a second glance. 
The Mini Leather-Trimmed Canvas Pocket Tote
The Medium Pocket Vintage Check Cashmere Tote
The Small Olympia Leather Saddle Bag
The Lola Small Bag
How Can You Tell If Burberry Purses Are Real?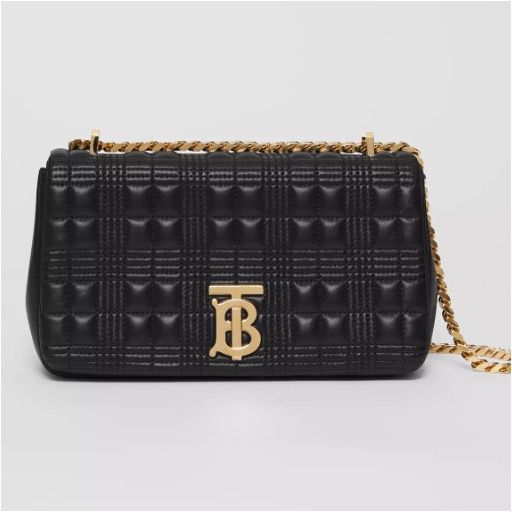 The easiest way to authenticate a designer product is to check for pattern intricacy and correct labels.
Those that make counterfeits will usually state the wrong country of origin, misspell text, or print the wrong color or design in an effort to cut costs.
Also, most of Burberry's bags feature serial numbers, which can easily be inputted into their system to quickly validate the authenticity of an item.
Where Are Burberry Purses Made?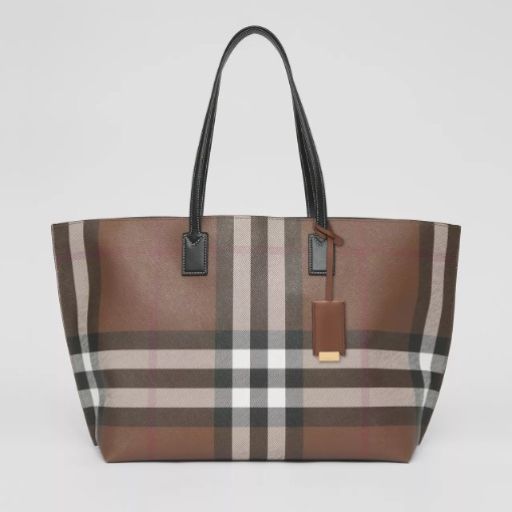 A good majority of Burberry purses are manufactured in Italy. As of late, however, the brand has expanded its manufacturing facilities to other countries, including China, Poland, Spain, and the United States.
Are Burberry Purses Good Quality?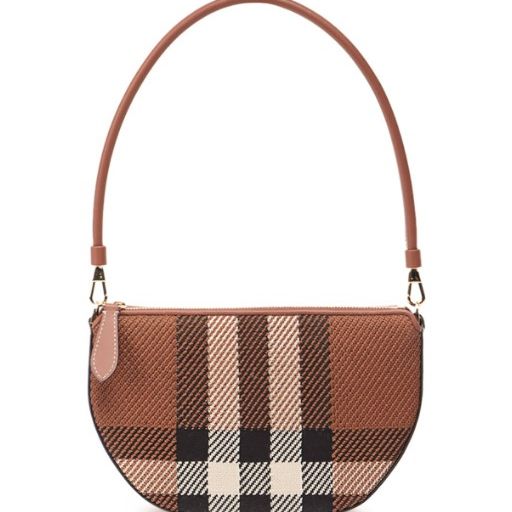 As previously mentioned, Burberry maintains a strict level of quality control when it comes to its purse selection. The brand utilizes a common mix of leather, canvas, cotton, and raffia.
Constructed with intricate stitching, embellishments, and additional hardware, customers can rest assured that their Burberry bag will last for years of use.
How To Style Burberry Purses
Burberry is a highly recognizable brand. That being said, you can't rely on the company name alone when it comes to outfit coordination.
Styling is considered an absolute necessity, even if it's a highly acclaimed fashion house. For those in need of OOTD inspo, I'll show you a few ways to style your Burberry purse.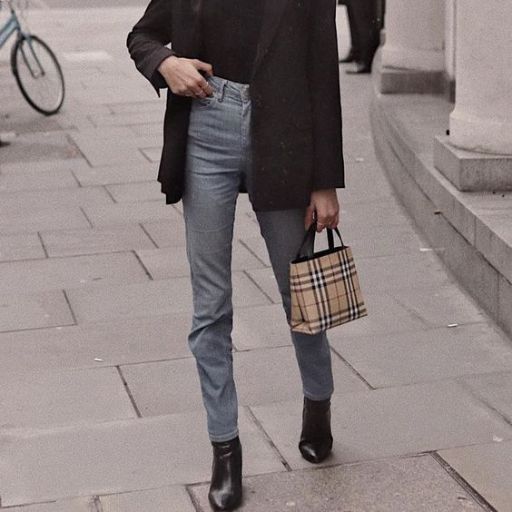 You can never go wrong with a classic blazer and a cute turtleneck. Accentuated with jeans and a stylish Burberry purse, it's the easiest way to rock that London girl aesthetic without the added hassle.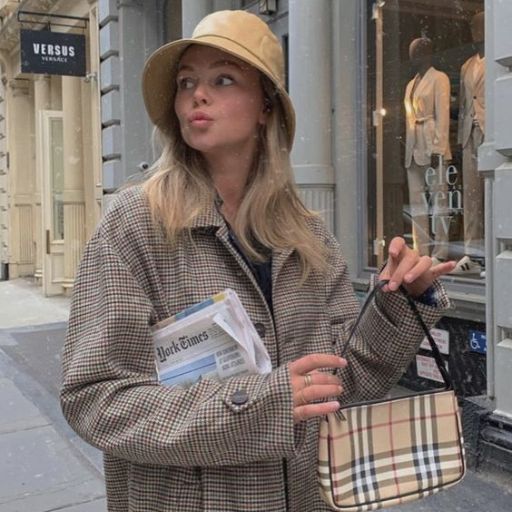 Print on print is a bold look to pull off. When done poorly, it can make an outfit look unnecessarily complicated. To err on the side of caution, I recommend wearing matching patterns, such as this cute example.
Featuring plaid on tartan, the complementary lines in each pattern work well together, enhancing the entire ensemble.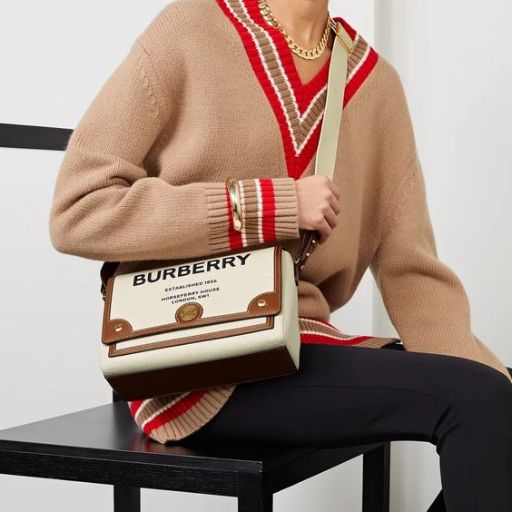 The 'cozy girl aesthetic' is a simple look to achieve, as long as you own a cozy sweater. Case in point, this stylish outfit is comprised of a collegiate-style pullover, black pants, blue heels, and a chic Burberry tote.
---
Looking to stay up to date on all things Burberry? We've got you covered:
Get Access to Exclusive Deals
Subscribe for free to get exclusive deals in your inbox. 100% privacy