15 Best Burberry Bags
A designer handbag, tote bag, crossbody, or whatever it may be, is an investment. And if you're going to splurge on something, you want it to be timeless, carefully crafted, and ideal for everyday wear.
Fortunately, I've rounded up a list of the best Burberry bags with all the greatest options on the market. I'll share the ins and outs of each piece to help you decide which bag works best for your needs.
On top of that, I'll also break down how to find the best Burberry bags, answer a few important FAQs, and share some styling tips to help get you put together a fashionable look.
Finding The Best Burberry Bags
While Burberry is known for its classic black, beige, and red plaid print, there's more to the brand than that! And with so many options to choose from, you may be feeling a little overwhelmed. If so, have no fear.
Not only have I compiled a list of the 'best Burberry bags,' but I'll also tell you a few things to remember while shopping around. The first things to decide on are the color, size, and style.
Opt for a bag that is versatile, functional, and suits your lifestyle. For instance, if you frequently wear all black, it only makes sense to purchase a black bag! And depending on what you like to carry around throughout the day, you may need a larger or smaller size.
You should also consider the material. For example, do you need something sleek and durable? Or something a little more casual and cool?
Finally, consider the price tag. While Burberry products are an investment, they're more affordable than other luxury brands on the market. Just keep your budget in mind while you peruse through the options!
The 15 Best Burberry Bags
Whether you're on the hunt for a timeless and transitional purse for everyday wear, a large and oversized tote made for travel, or something a little bolder and trendier, this list of the 15 best Burberry bags has all that and more.
Now that I've established how to choose one of these luxury bags, it only makes sense to dive into my list of the 15 best Burberry bags.
I'll share the details on the style, material, cost, and more, to give you an idea of which option deserves a spot in your wardrobe.
#1: Tb shoulder bag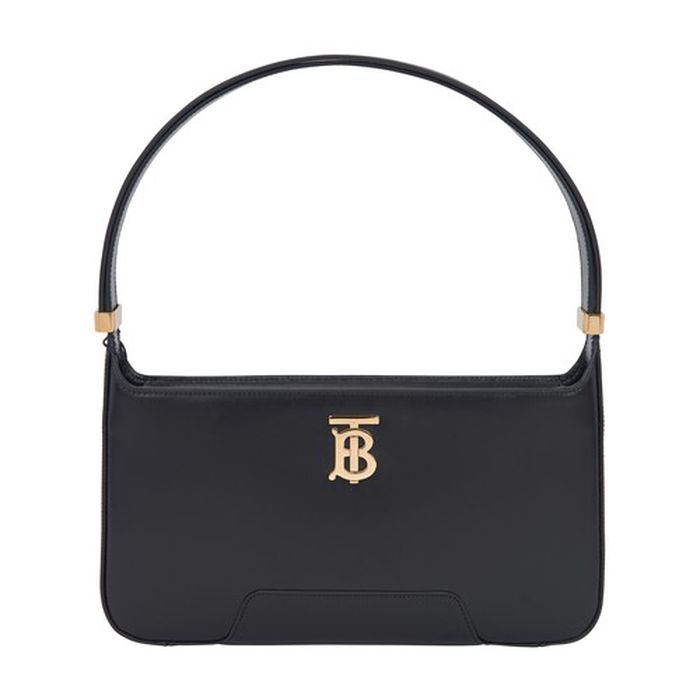 ---
#2: Olympia shoulder bag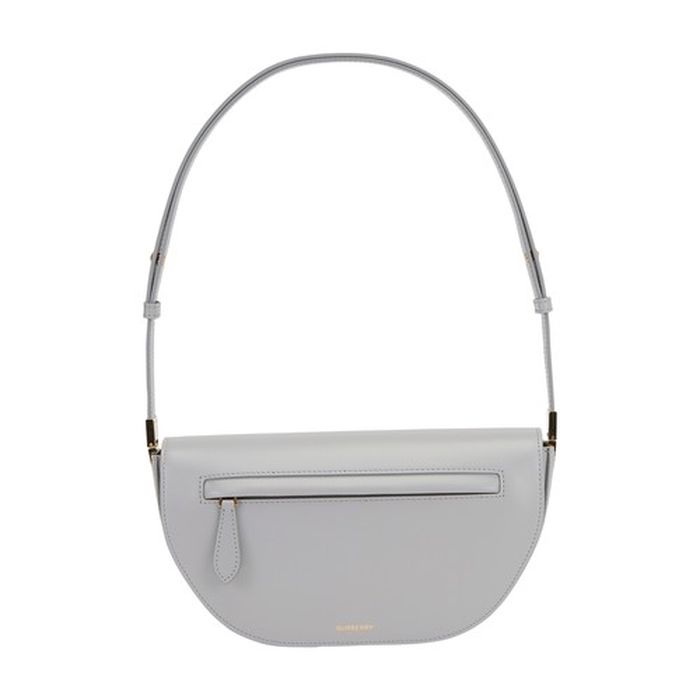 ---
#3: Note crossbody leather bag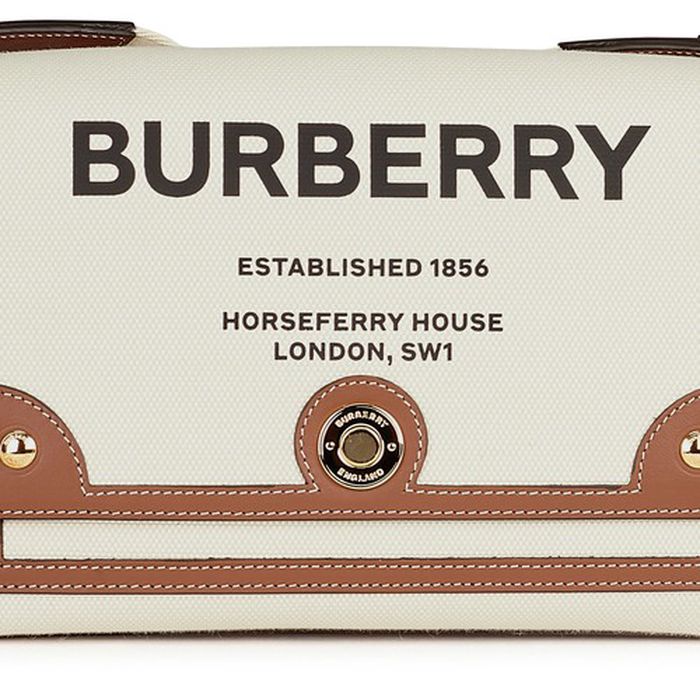 ---
#4: Jessie bag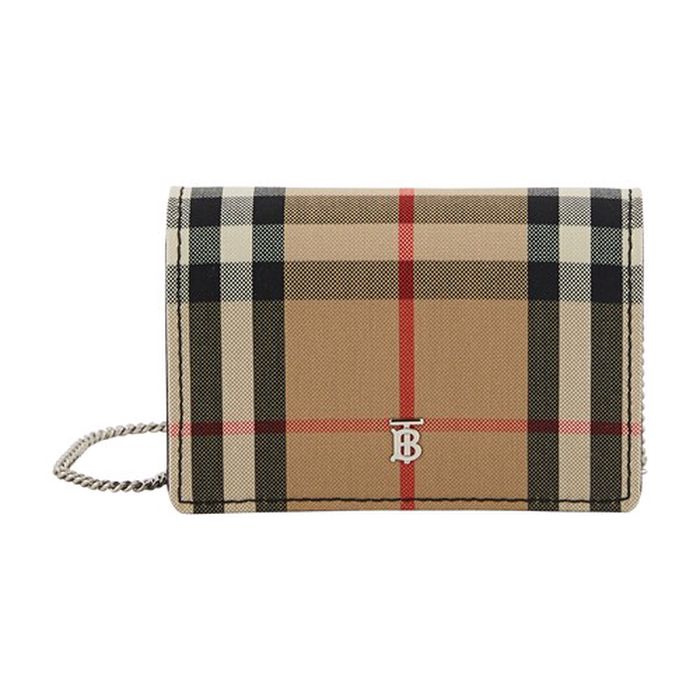 ---
#5: Tote Bag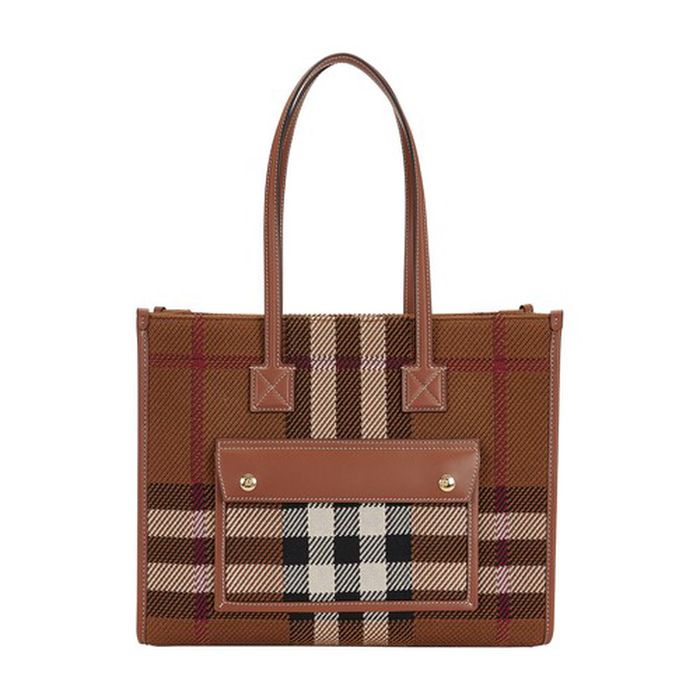 ---
#6: Lola small bag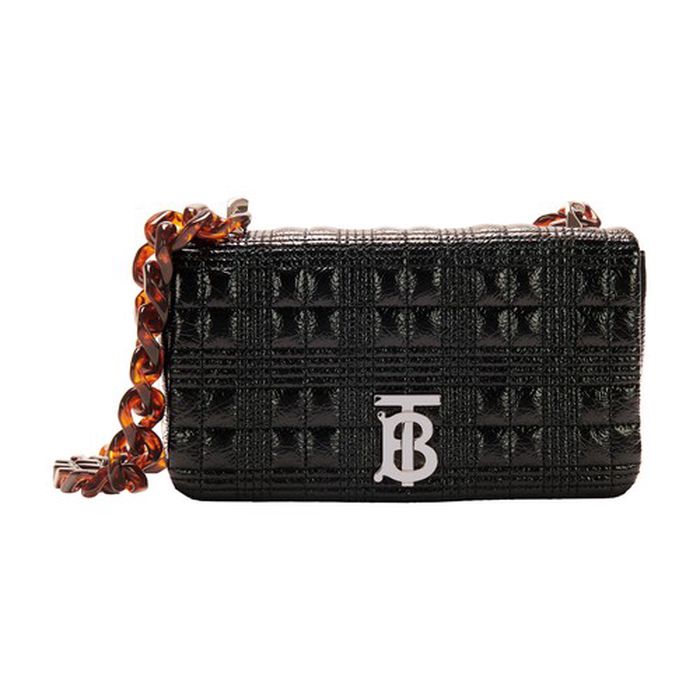 ---
#7: Mini Vintage Check Two-handle Title Bag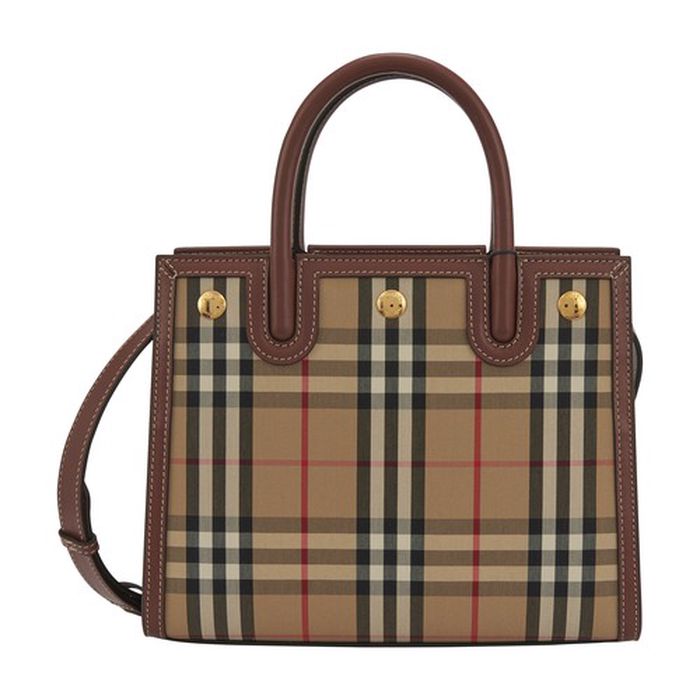 ---
#8: Small Monogram Stripe E-canvas TB Bag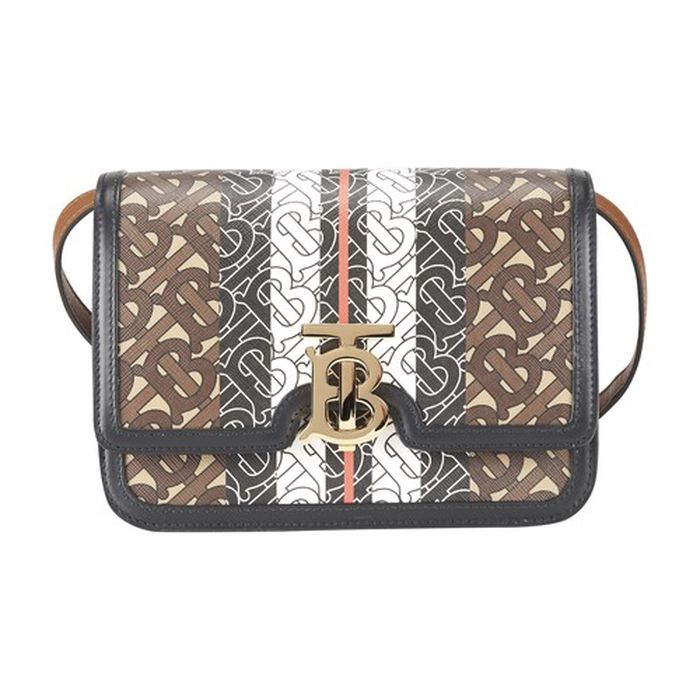 ---
#9: Burberry - Pocket Small Leather Tote Bag - Womens - Brown Multi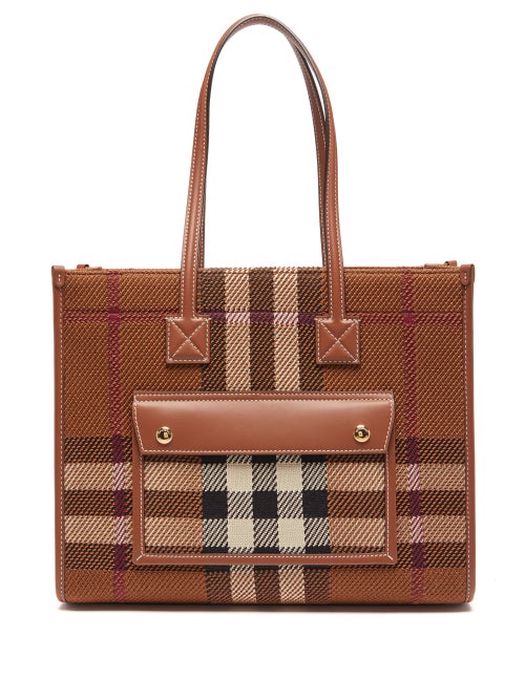 ---
#10: Burberry - Olympia Small Two-tone Leather Shoulder Bag - Brown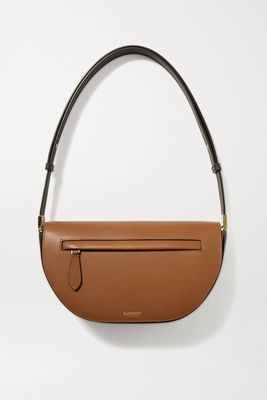 ---
#11: Burberry - Logo-print Cotton-canvas Tote Bag - Womens - Black Multi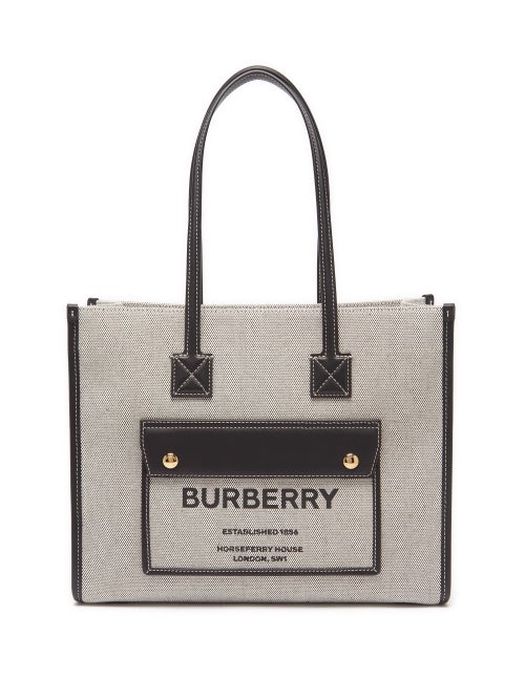 ---
#12: Burberry - Phoebe Logo-print Econyl Drawstring Bag - Womens - Black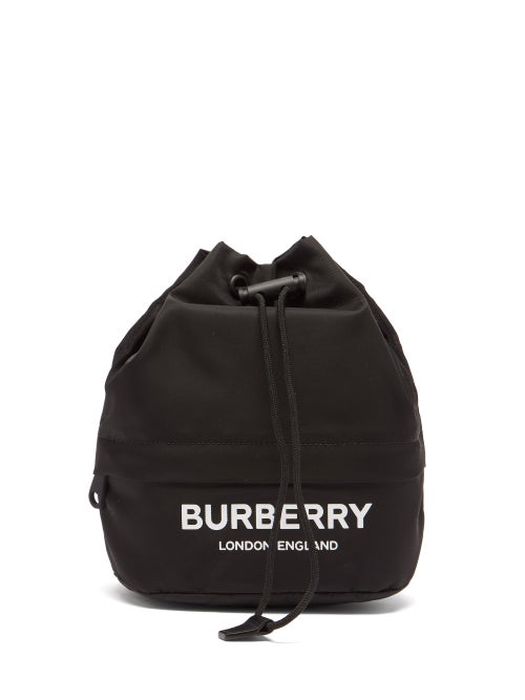 ---
#13: Burberry - Mini Leather-trimmed Canvas Shoulder Bag - Brown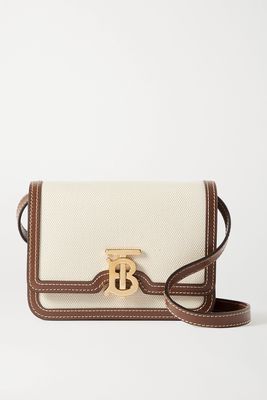 ---
#14: Roseberry round crossbody bag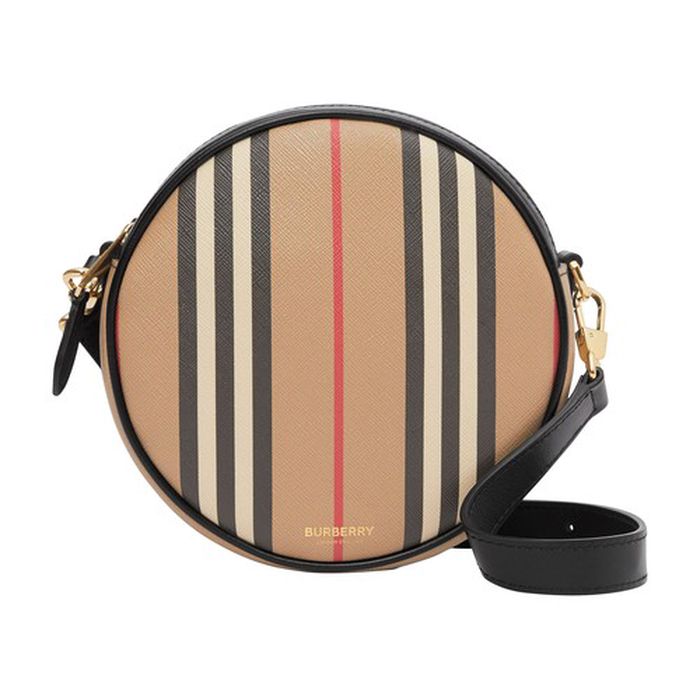 ---
#15: Mini Zip Olympia Bag
---
What Are The Most Popular Burberry Bags?
The most popular Burberry bag is the Leather and Vintage Check Note Crossbody Bag. This style has a minimal rectangular shape, supple and durable black leather material, and a convenient crossbody design.
But, it also features the classic Burberry plaid print on the front, allowing the details of the brand to shine through while keeping the bag wearable and minimal.
How Can You Tell If Burberry Bags Are Real?
Of course, to avoid buying a designer dupe, you should always shop for Burberry bags from trusted brands and retailers. However, there are a few tips and tricks for ensuring that you've found a real product. Below, we've compiled a list of all the key things to consider:
High quality, careful stitching
Clear logos and consistent stamping
Weighted, high-quality feel
Serial number stamped on the lining
It's also important to note that all of the best Burberry bags should contain either a metal plaque or a leather tag with a 'Burberry London' engraving.
Where Are Burberry Bags Made?
While most of the options on our list of the 'best Burberry bags' are made in Italy, some are currently made in China.
So, check the description of each product for clarification. The tag on the inside of the bag will indicate where it was made.
Are Burberry Bags Good Quality?
If you're on the hunt for a luxury handbag that stands out from the crowd, this list of the 'best Burberry bags' is the right place to look.
This high-end brand's products are renowned for their exceptional quality, not to mention their durability and timeless designs.
Can Burberry Bags Be Unisex Or Gender-Neutral?
The great thing about Burberry bags is that they're all gender-neutral. Bags are an accessory and can be seamlessly added to your outfit to create a cohesive look.
There are also men's and women's sections on the Burberry website, so you can shop for feminine or masculine styles if you'd prefer.
How To Style Burberry Bags
Now that we've covered some of the 15 best Burberry bags, you may be wondering how to style them. Below, I'll share some inspo pics and ideas to help you get started.
Monochrome
A trendy and simple way to style your look is with a monochrome color palette. Simply keep the color of your Burberry bag in mind while you look through your closet!
Understated
If you opt for a boldly colored Burberry bag, try to keep your outfit a little more understated. This will allow the bag to shine, exactly like it's made to do. Case in point, this bright red bag stands out against the model's all-black ensemble.
Business casual
If you're wearing a business casual outfit, opt for a more neutral look. This ensemble still allows the cool, khaki green bag to pop but keeps things neutral with a beige pea coat and black pants.
---
Looking to stay up to date on all things Burberry? We've got you covered:
Get Access to Exclusive Deals
Subscribe for free to get exclusive deals in your inbox. 100% privacy