20 Best Burberry Shirts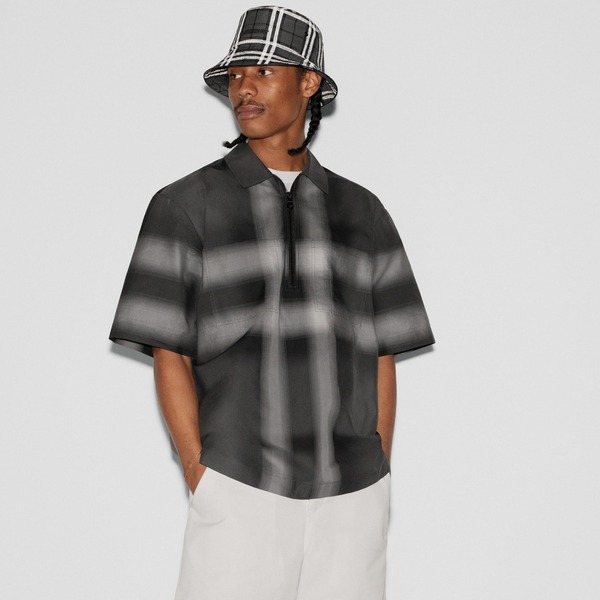 Spending $100+ on a designer T-shirt requires a lot of self-justification. Sure, dropping a significant amount of money on a simple crewneck is a brag in itself, but you can't claim it's a responsible purchase.
There are hundreds of affordable alternatives out there, after all, which begs the ultimate question: what's the inherent value of high fashion? 
For one, most designer brands have an esteemed reputation for their quality control. Take, for instance, Burberry, a London-based brand that has a long-standing tradition of superior craftsmanship.
They offer a broad selection of premium tees to choose from, and I've gathered some of the best Burberry shirts that are worth considering. 
I'll feature some of the trendiest designs that deserve a place in your wardrobe. Let's get started! 
Finding The Best Burberry Shirts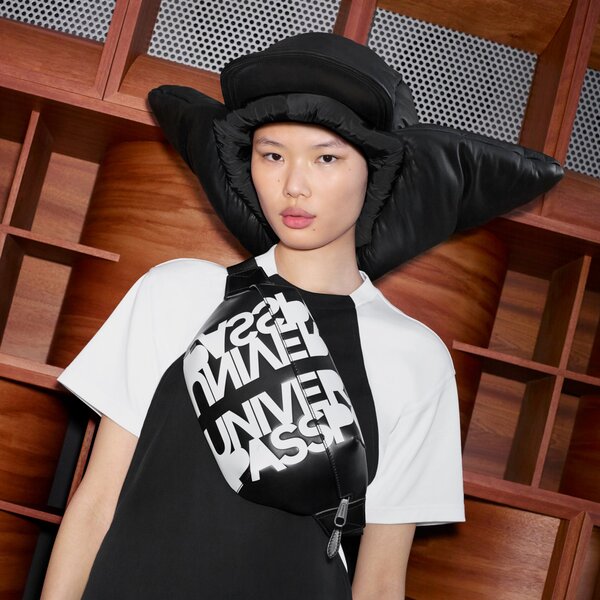 Timeless in silhouette and unique in design, Burberry shirts have that 'je ne sais quoi' quality that designer goods require. You can rest assured that their tees are constructed with the best materials, which include crepe, cotton, twill, and silk.
Expertly sewn and cut to fit, a good majority of Burberry shirts are made to blend with every outfit. 
The brand typically features soft colors and basic prints, which is great for those who want a simple introduction to luxury fashion.
Considering their hefty price tag, it's important for customers to assess their current style before heading to checkout. 
The 20 Best Burberry Shirts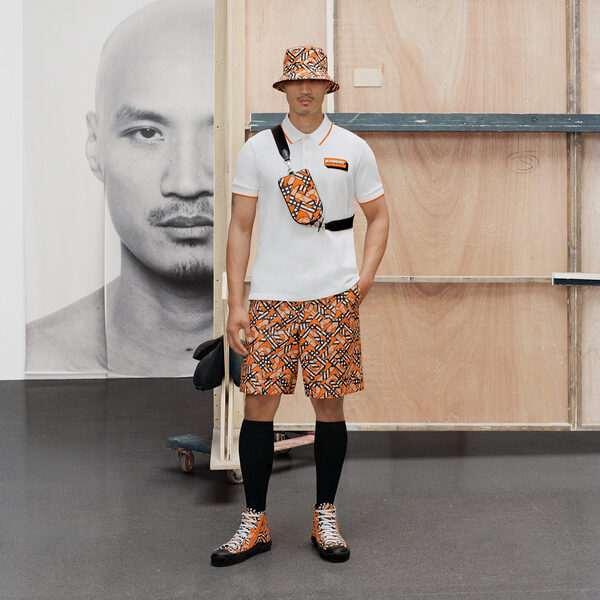 Ideally paired with a cute pencil skirt or a pair of classic jeans, designer tees are designed to dress to impress. For those in need of recommendations, I'll spotlight 20 of the best Burberry shirts that are definitely worth the investment.
Also, be sure to check out our FAQ section, where I'll address some common queries related to styling tips and shopping advice. 
#1: Burberry Black Cotton T-Shirt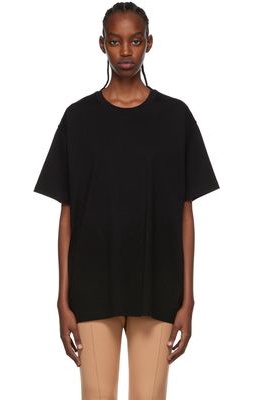 ---
#2: Burberry Kids Montage-print cotton T-shirt - Orange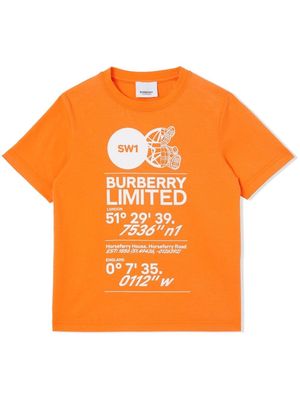 ---
#3: Burberry Beige Silk & Wool Wells T-Shirt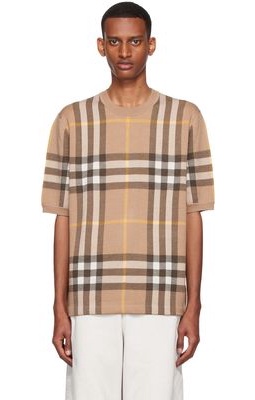 ---
#4: Burberry Pre-Owned 2000s short-sleeved button-up shirt - Black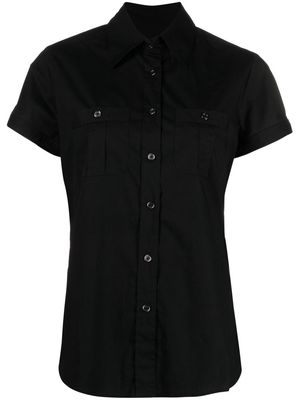 ---
#5: Burberry Pre-Owned 2000s long-sleeved button-up shirt - Blue
---
#6: Logo-Print Cotton T-Shirt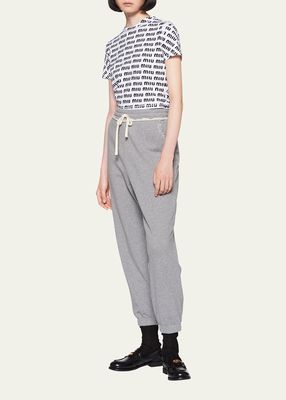 ---
#7: Burberry White Organic Cotton T-Shirt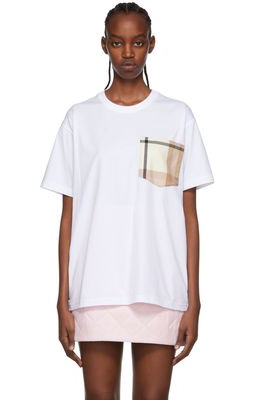 ---
#8: Burberry Brown Cotton T-Shirt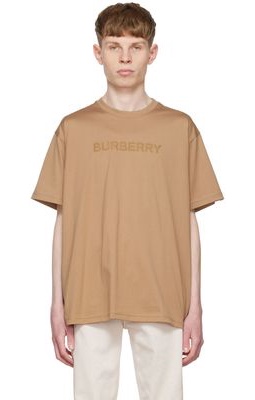 ---
#9: Burberry Kids Montage-print cotton T-shirt - Black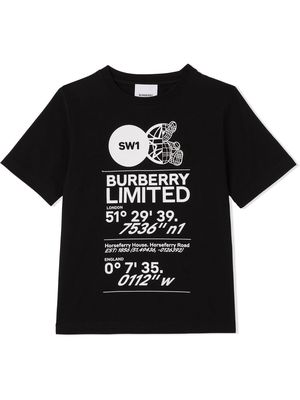 ---
#10: Burberry TB-embroidered cotton T-shirt - Blue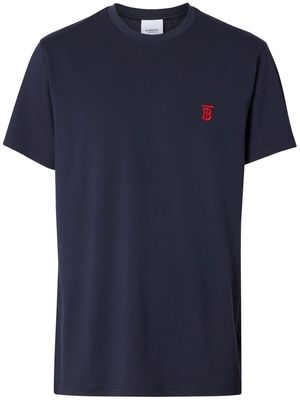 ---
#11: Men's Wallington TB Earth Silk Sport Shirt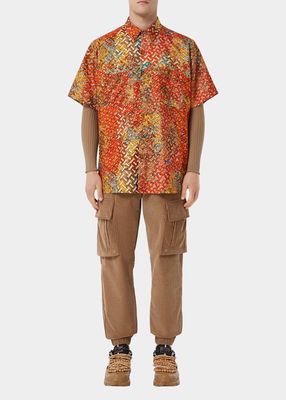 ---
#12: Men's Aldous TB Earth-Print T-Shirt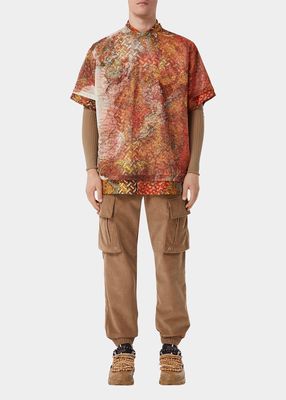 ---
#13: Men's Harlford Horseferry Jersey T-Shirt
---
#14: Men's Goldman Pique Polo Shirt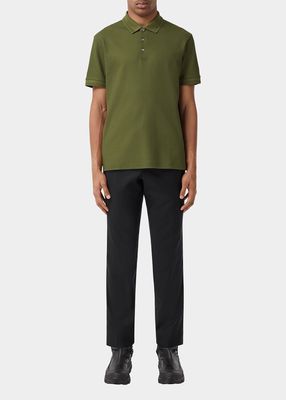 ---
#15: Burberry Navy Organic Cotton T-Shirt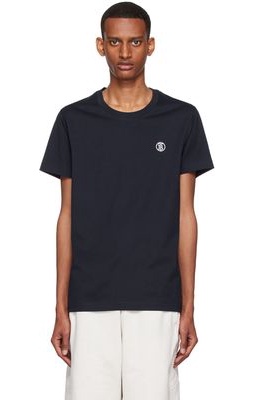 ---
#16: Men's Wellman Check Knit Polo Shirt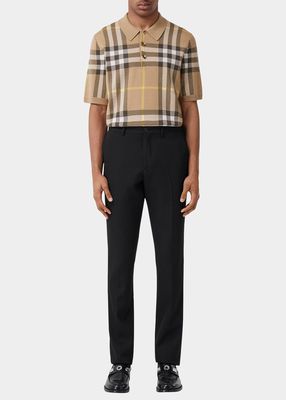 ---
#17: Men's Parker TB Crew T-Shirt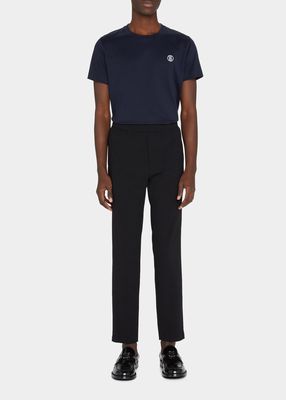 ---
#18: Burberry Horseferry print oversized T-shirt - Green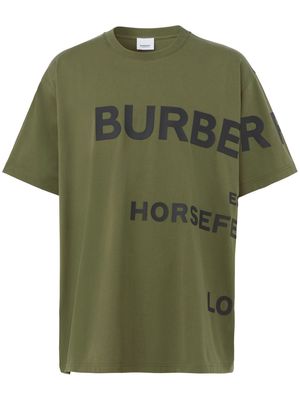 ---
#19: Burberry - Oversized Checked Twill-trimmed Cotton-jersey T-shirt - White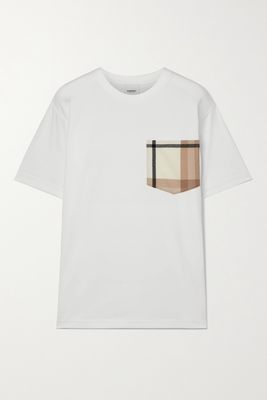 ---
#20: Burberry Monogram motif cotton-piqué polo shirt - White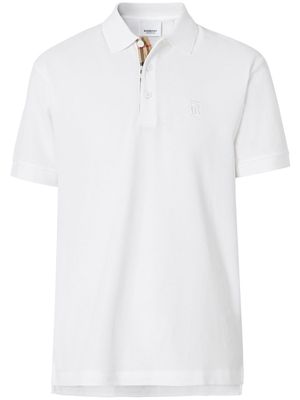 ---
What Are The Most Popular Burberry Shirts?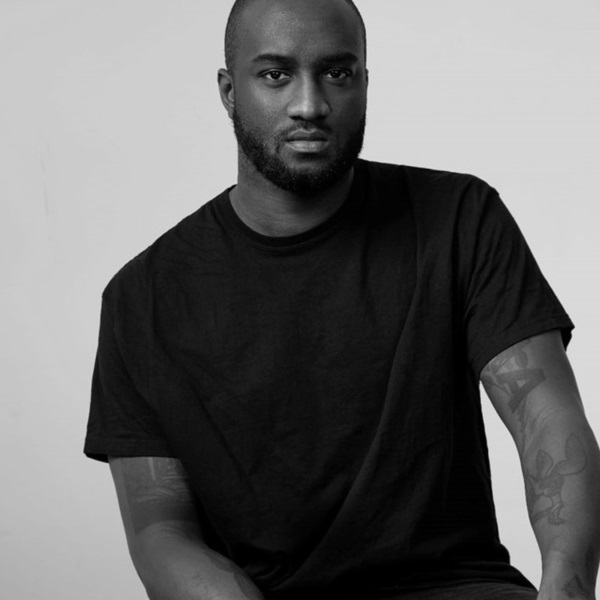 As trendsetters, we often try to mirror our style based on celebrity looks. Case in point, this luxury brand is a fan favorite among several stars, including Gigi Hadid and Nick Jonas.
If you're looking to cop their aesthetic, here are the most popular Burberry shirts that are all the rage this season. 
The Vintage Check Cotton Oversized Shirt
The Check Stretch Cotton Poplin Shirt
The Embroidered Logo Check Cotton Oversized Shirt
The Check Wool Cotton Zip-Front Shirt
Do Burberry Shirts Run True To Size?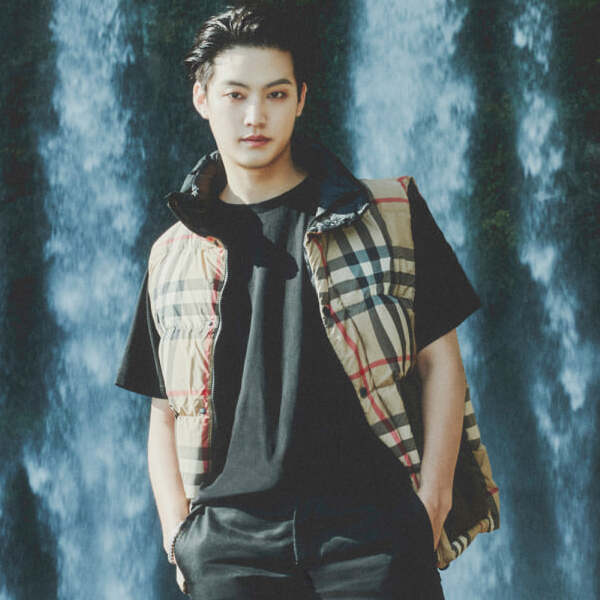 After doing some initial research, it appears that Burberry shirts tend to run a bit small.
So, most customers advise purchasing a half–size up to help keep things more breathable. As always, it's best to double-check the brand's measurements before settling on a design. 
How Can You Tell If Burberry Shirts Are Real?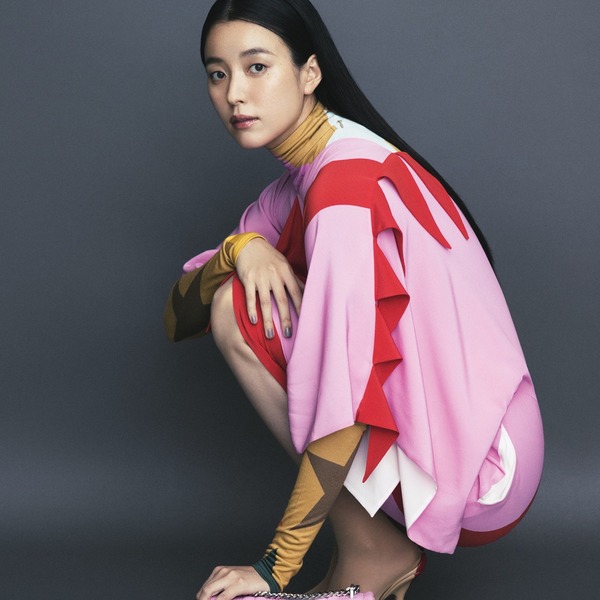 Contrary to popular belief, you don't need to hire a professional to authenticate designer goods. There are a few ways to differentiate a designer item from a dupe.
For those lucky enough to encounter a discounted Burberry shirt, here are some methods to validate your purchase:
Check for the logo and print: Those who make counterfeits often cut corners when it comes to minor details.
Conduct a stress test: Knockoffs are typically constructed poorly. Those that feature loose threads and uneven stitching are considered dead give-aways.
Consider where you bought it: Online shops such as Facebook Marketplace, Depop, and eBay aren't the most reputable places to buy designer goods.
Where Are Burberry Shirts Made?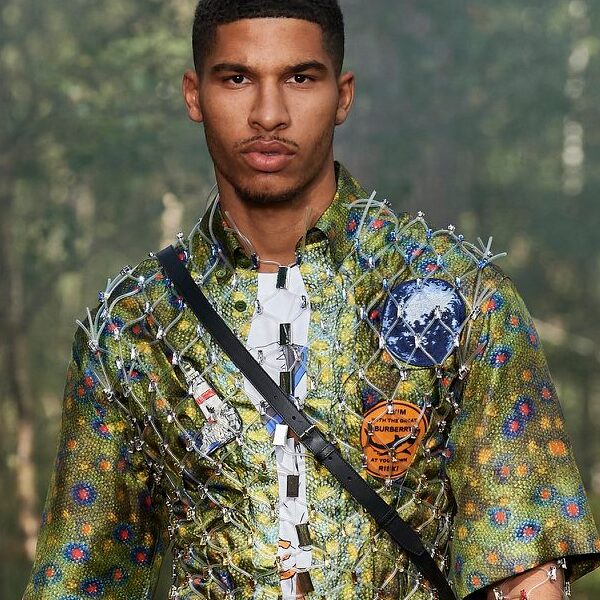 According to the brand's website, Burberry shirts are made in the UK and Italy. 
Are Burberry Shirts Good Quality?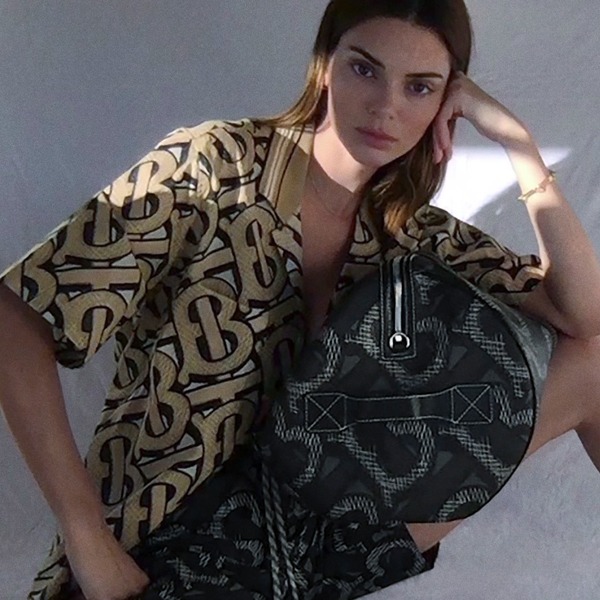 Burberry utilizes the best textiles when it comes to its collection of T-shirts. As previously mentioned, they use cotton, silk, twill, and other kinds of premium fabric.
For those especially curious about material composition, I recommend taking a look at the product description of your chosen tee. 
How To Style Burberry Shirts
Unless you plan on sporting the shirt dress look, here are some ways to style your brand new Burberry tee.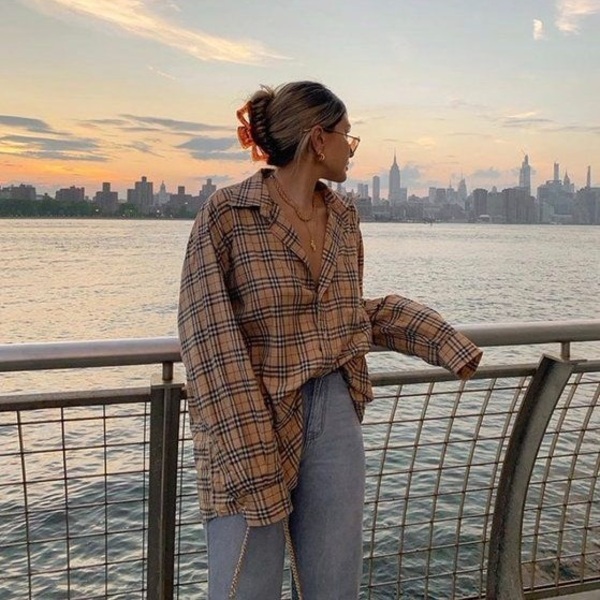 A good majority of Burberry shirts are relatively loose in fit. If you covet the oversized aesthetic, I recommend French-tucking your designer button-down top into a pair of jeans.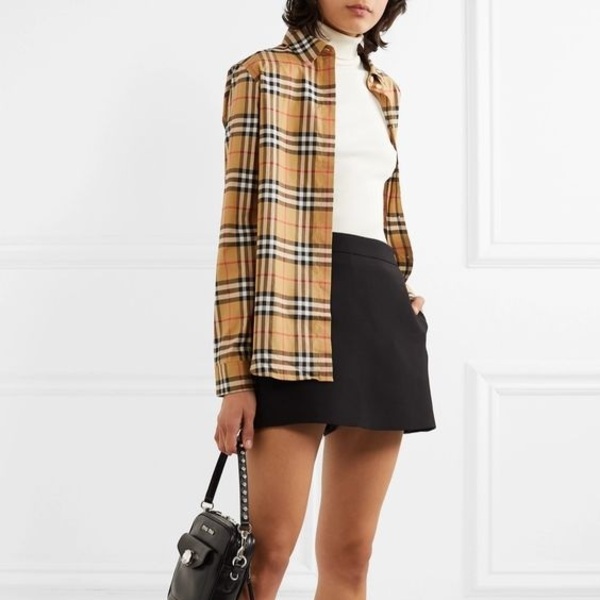 Outfitted with a Burberry button-down shirt, a white turtleneck, and a cute black skirt, this outfit is perfect for brunch dates, casual errands, and Instagram.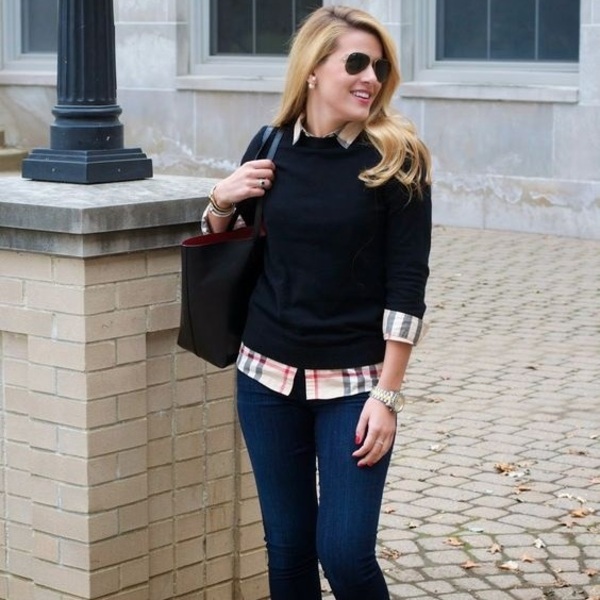 Want to look more classy? If so, I suggest wearing a fitted cable–knit sweater over your Burberry collared shirt. Accentuated with jeans and ballet flats, it's the perfect blend of casual and contemporary finesse. 
---
Looking to stay up to date on all things Burberry? We've got you covered:
Get Access to Exclusive Deals
Subscribe for free to get exclusive deals in your inbox. 100% privacy