4 Business Casual Outfit Ideas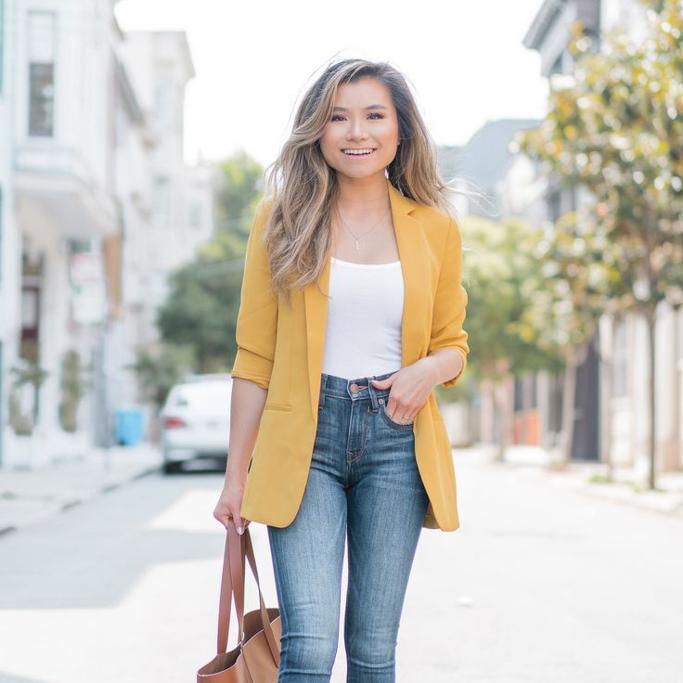 Toby Flenderson was right from the get-go. Nobody in the office interpreted casual Fridays correctly. From Oscar's sandals to Meredith's cheeky ensemble, it was definitely a dreary sight to see.
It's worth noting that you don't have to watch a single episode of The Office to know what I'm talking about. Business casual outfit ideas rely on sophisticated simplicity—something that's quite difficult to nail.
If your workplace calls for a more relaxed dress code, you're probably in need of some business casual outfit ideas. Coming up, I'll discuss what's appropriate and what's not, as I go over a few style topics such as:
Business casual outfit men's looks
Business casual leggings outfits
Business casual skirt outfits
Black business casual outfits
What Makes Up A Business Casual Outfit?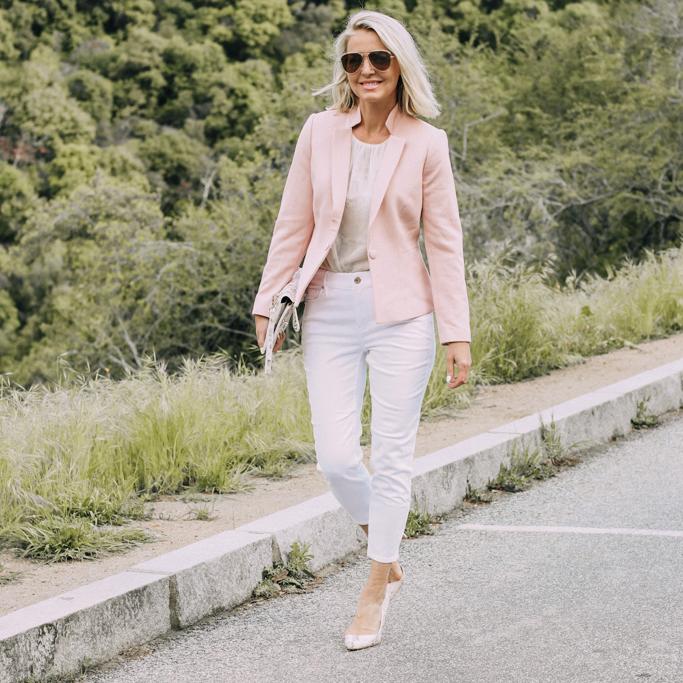 'Business casual' is an extremely vague descriptor. Consequently, it often leads to a lot of confusion and misunderstandings.
To help clear the air, this dress code basically means a mix of casualwear and corporate clothing. 
In terms of business casual outfit ideas, jeans, blouses, and sneakers are typically permitted. 'Laxer' garments, such as flip-flops, short-shorts, and graphic tees, are not considered appropriate in the workforce. 
It's worth noting that the term 'business casual' varies from company to company.
So, I highly recommend asking your superior what's considered okay to wear in the workplace before you start thinking about business casual outfit ideas.
What Are Some Popular Business Casual Outfit Ideas?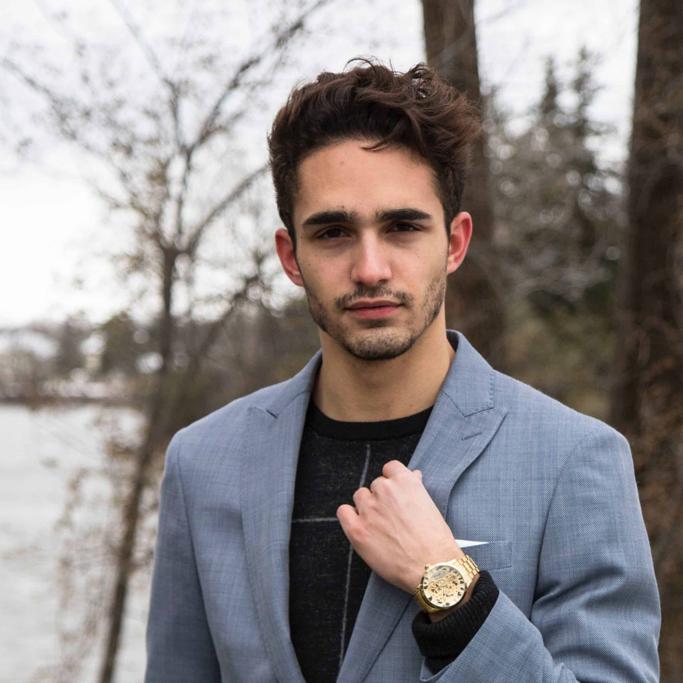 It's easy to get bored of corporate fashion. That said, the business casual dress code opens up a world of possibilities.
If you're lucky enough to work in a company that doesn't require blazers, pencil skirts, and high heels on a daily basis, I'll supply some popular business casual outfit ideas to consider. 
4 Business Casual Outfit Ideas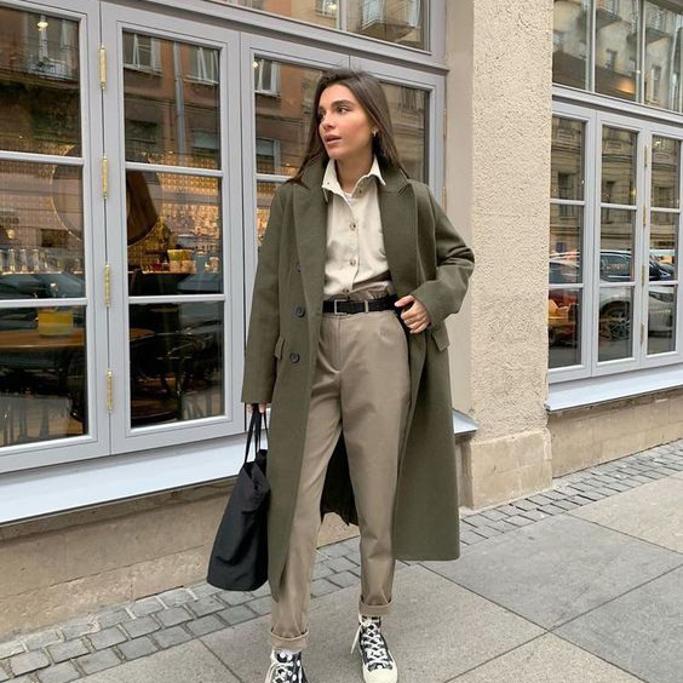 Relaxed in fit, this 'business casual outfit ideas' contender strikes the perfect balance between corporate class and streetwear.
It features a green trenchcoat, muted trousers, an off-white button-down top, and a pair of Converse shoes to keep things low-key. If you prefer something a bit more comfortable, you can always switch the pants out for leggings instead.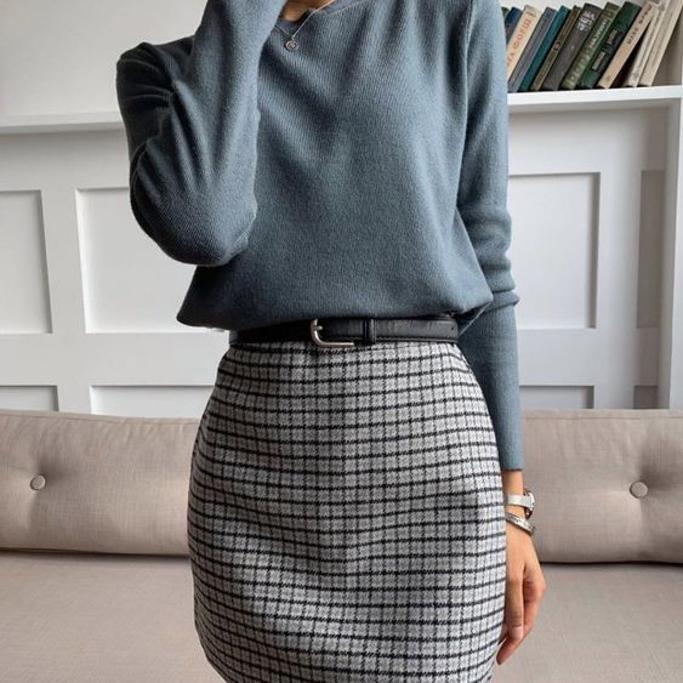 If you're in need of a seasonless OOTD, this 'business casual outfit ideas' list highly recommends giving this ensemble a try.
Composed of a blue sweater and a plaid pencil skirt, this can easily be your go-to for winter, fall, and early spring. For shoes, I recommend wearing a simple pair of platform loafers.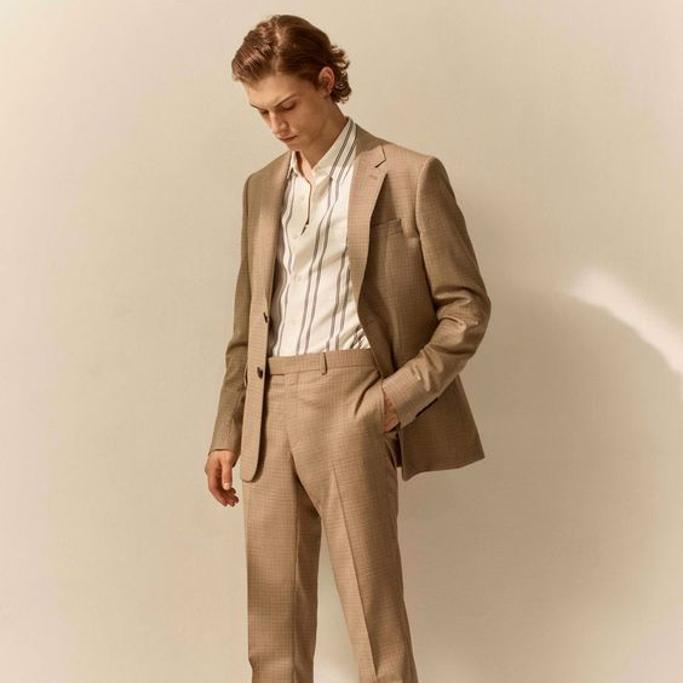 Styled by legendary designer brand Sandro, this stylish look is comprised of a striped button-down shirt and a pair of espresso-stained pants.
While you're free to wear sneakers, this 'business casual outfit ideas' guide recommends opting for some loafers to help keep things clean and classy.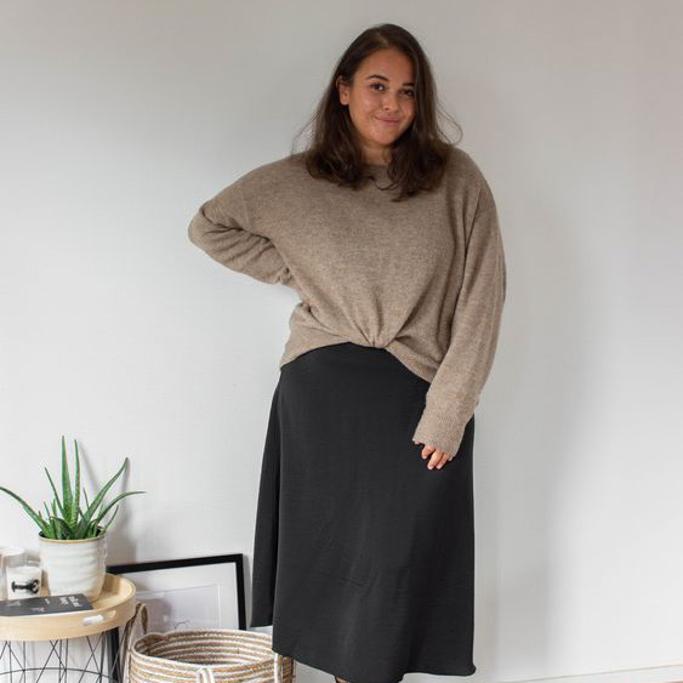 The best compromise between a mini skirt and a stifling pair of pants is the quintessential midi skirt. Loose in fit, this garment provides a world of comfort needed for 9 to 5 shifts.
The sweater helps to keep things cozy, too, especially during the cruel winter months. 
Fashion Tips To Avoid With Business Casual Outfit Ideas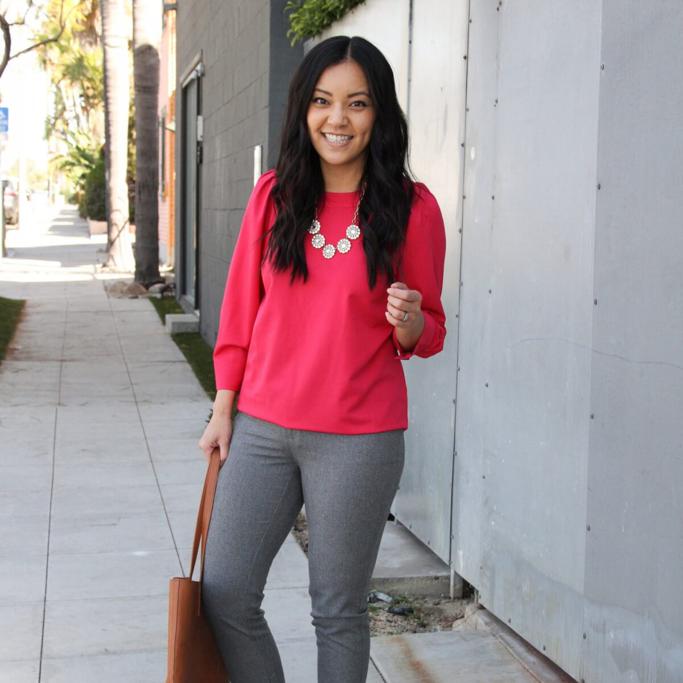 Trust me—getting dress-coded at work should be the least of your worries. That said, it's best to be prepared in case of an inevitable "hey, can I talk to you in my office?"
To help prevent any future issues, here are some fashion tips to avoid with business casual outfit ideas. 
Complete streetwear: As previously stated, the business casual outfit is a mix between corporate fashion and casualwear. Don't take this as a sign to don head-to-toe hypebeast.
Super revealing clothes: Plunging necklines, super short skirts/shorts, and cheeky crop tops are usually considered inappropriate at the workplace.
Maximalism: Loud patterns, bizarre off-cuts, and embellishments are not recommended for the office.
Best Places To Buy Business Casual Outfits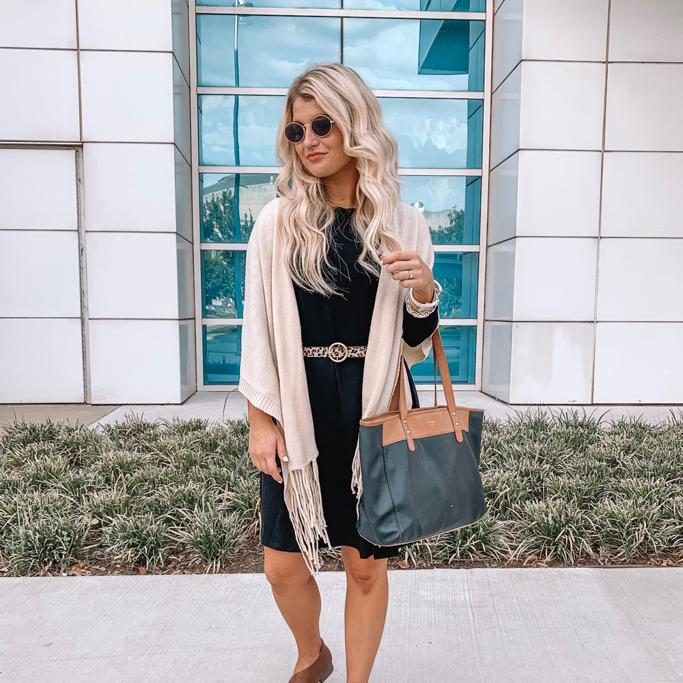 Whether you need some plus-size business casual outfit ideas or some looks for fall, my list of recommended stores has all the options you require.
Below, this 'business casual outfit ideas' guide will provide some suggested retailers you can check out. 
Oak + Fort 
Nordstrom 
Reformation 
Aritzia 
Final Thoughts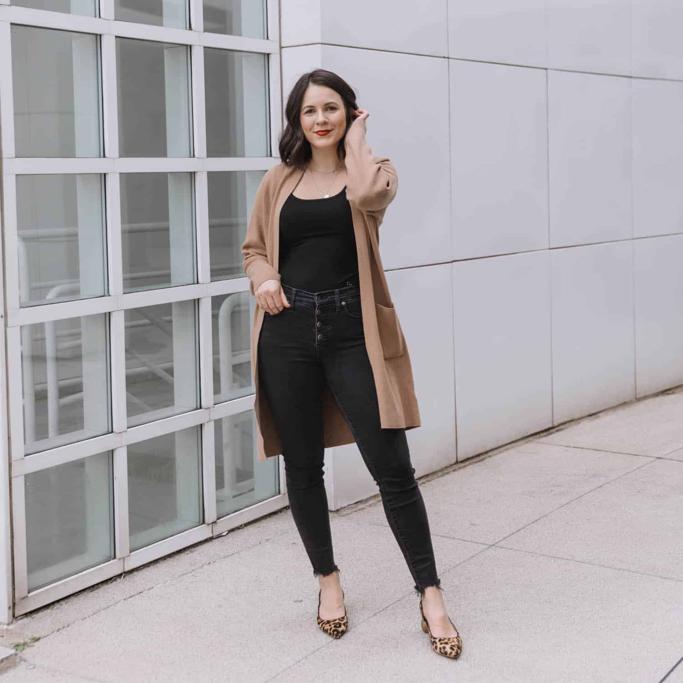 What's considered 'business casual' really depends on your workplace's definition of the term. In turn, finding an outfit that aligns with this dress code can be a difficult thing to do. 
But that doesn't always have to be the case. After all, this dress code presents a unique opportunity to experiment with your current wardrobe.
In fact, you should view it as a fun way to mix streetwear with strict corporate attire. 
Here's to hoping that you've gathered some business casual outfit ideas for weeks to come. Ultimately, you can rest assured that these OOTDs definitely pass the vibe check. 
---
Looking for more outfit ideas? We've got you covered:
Get Access to Exclusive Deals
Subscribe for free to get exclusive deals in your inbox. 100% privacy