3 Fishnet Outfit Ideas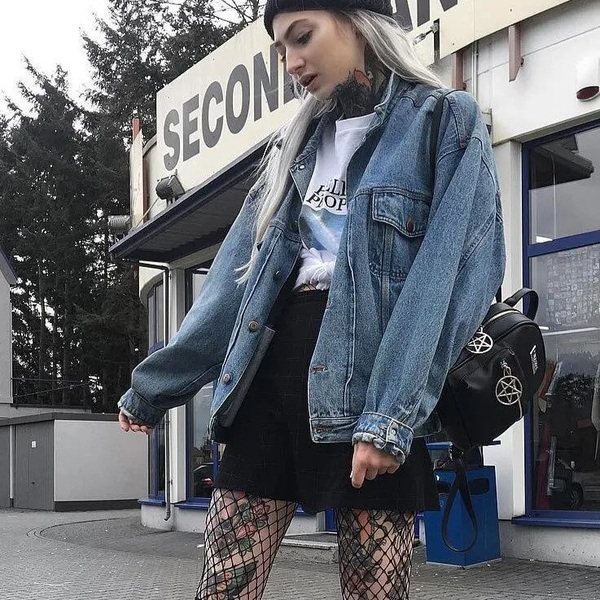 In the 1920s, stockings were viewed as an important part of a woman's wardrobe. Nowadays, they're considered the 'chef's kiss' of an ensemble. 
In most cases, outfit coordination can be accomplished without the need for stockings, but knits offer the illusion of effort. For instance, wearing a simple mini skirt with a crop top is 'whatever,' but with fishnets? Then it's suddenly alt-core. 
If you're looking to channel your inner Avril Lavigne or Olivia Rodrigo, you're probably in need of some fishnet outfit ideas.
Coming up, I'll showcase a few looks that align with popular core aesthetics—ranging from grunge-girl to alternative fashion. 
This 'fishnet outfit ideas' style guide may or may not include ensembles such as:
A sexy fishnet outfit
Shorts and fishnet outfit ideas
A fishnet shirt outfit
What Makes Up A Fishnet Outfit?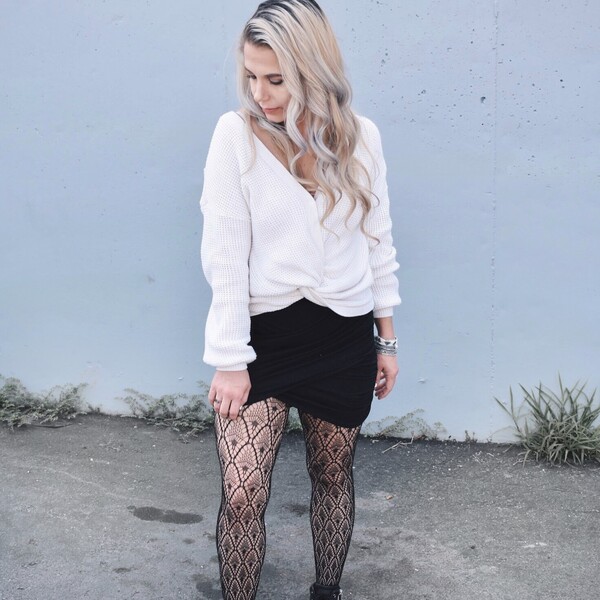 There's really no such thing as a quintessential fishnet outfit. This particular garment is considered a staple in various core aesthetics, ranging from alternative fashion to Y2K.
It's worth noting that these stockings are used to enhance an already bold ensemble. With that in mind, you shouldn't pair fishnets with everyday clothing, such as sweats. 
For the purpose of this article, the fishnet outfit ideas I'll include will go with a few popular core aesthetics.
History Of Fishnets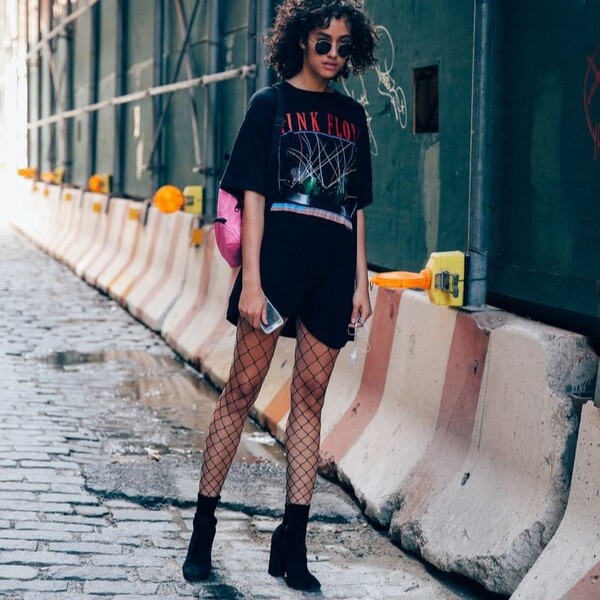 I'm fairly certain that the super–exposed fishnets of today would garner a gasp within the 19th-century crowd. Back in their preliminary days, stockings were considered a staple in womenswear since they helped preserve modesty. 
Obviously, the Victorian era wasn't receptive to showing off legs, as fishnets didn't become popular until the roaring '20s. Flappers were quick to adopt this particular garment in the wave of new modernism.
Today, fishnets are no longer considered mandatory for womenswear, as they're typically regarded as an optional accessory.
What Are Some Popular Fishnet Outfit Ideas?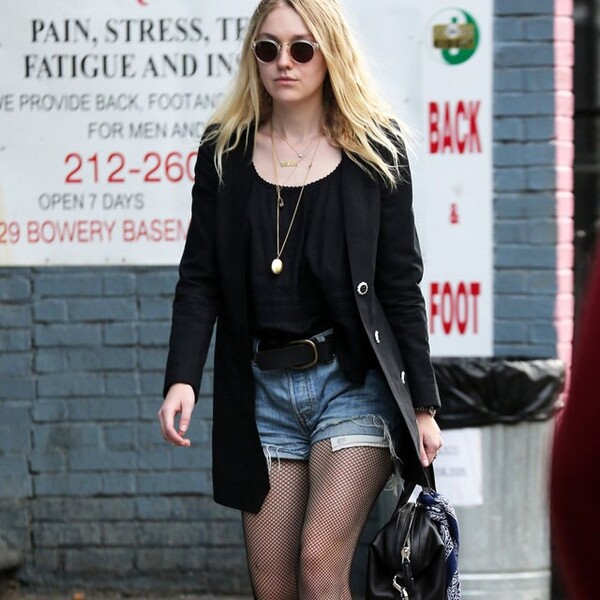 Fishnet outfit ideas range in the thousands. If you're not up to sifting through look after look, I'll provide a condensed list of OOTDs worth considering. Let's get started! 
3 Fishnet Outfit Ideas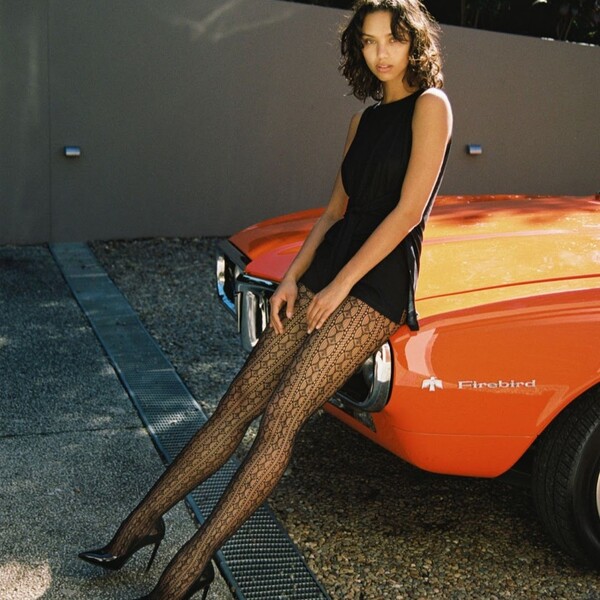 First up in this 'fishnet outfit ideas' style guide is this sultry ensemble.
Composed of a black mini dress, sheer stockings, and stilettos, this look borrows from alternative fashion and minimalism. Since this OOTD is quite simple in design, the fishnets help provide some visual interest.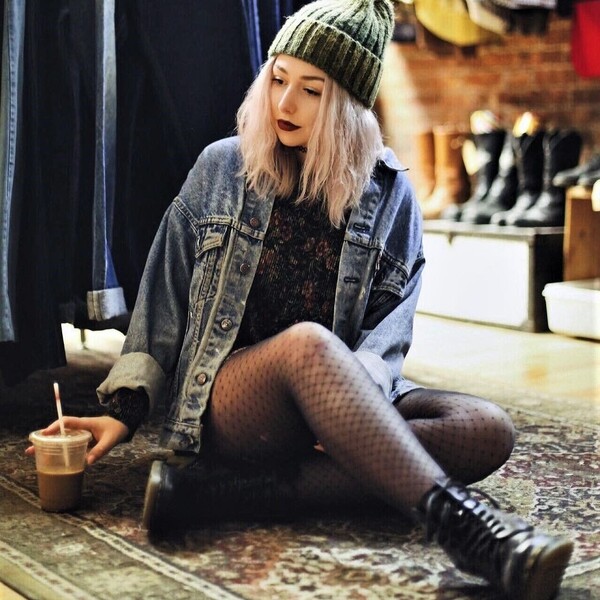 Considered the peak of Tumblr fashion, this 'fishnet outfit ideas' contender features stockings paired with a denim jacket and shorts. This ensemble exudes a subtle 'grunge girl' attitude.
Plus, the Doc Martens and green beanie help to tie the whole look together. Don't forget to top the OOTD off with an expensive iced coffee!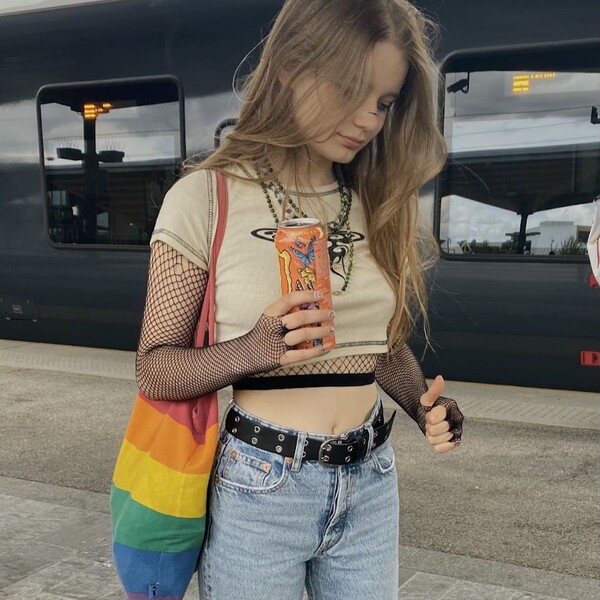 Who said that fishnets are exclusively for legs? Nowadays, fashion is receptive to lots of different looks, such as this sheer top. Concealed under a graphic tee, this mesh underlayer adds some visual interest to the entire ensemble.
The light-wash jeans, white Converse shoes, and the rainbow bag are notable accouterments in this 'fishnet outfit ideas' OOTD. 
Fashion Tips To Avoid With Fishnet Outfits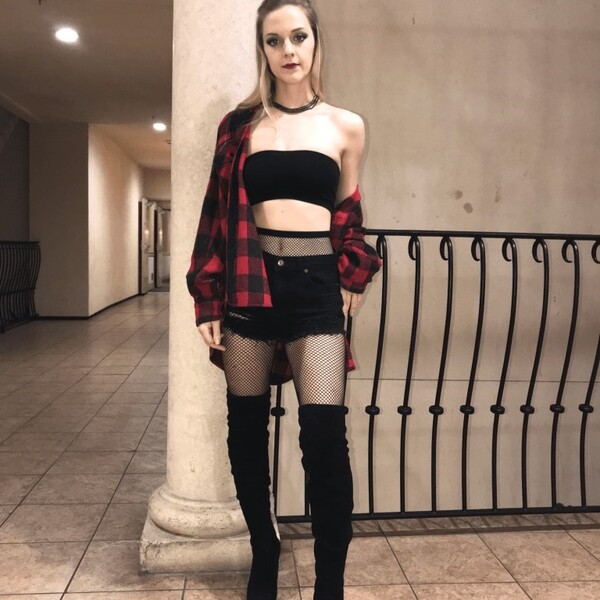 Fishnets can be quite tricky to style. They can only blend with so many looks, which is why it's important to give your OOTD some forethought.
So, this style guide will share some fashion tips to avoid with fishnet outfit ideas. 
Knee-high socks: Fishnets already act as another layer to your outfit. Adding another layer on top of that seems counterintuitive. Plus, it usually results in a bizarre silhouette.
Specific footwear: Fishnet outfit ideas usually feature boots or sneakers. Uggs, slides, and flip-flops are not recommended pairings with this particular garment.
Head-to-toe fishnets: It's possible to have too much of a good thing. If you intend on wearing a fishnet tights outfit, I suggest sticking to either a top or a pair of stockings.
Best Places To Buy Fishnet Outfits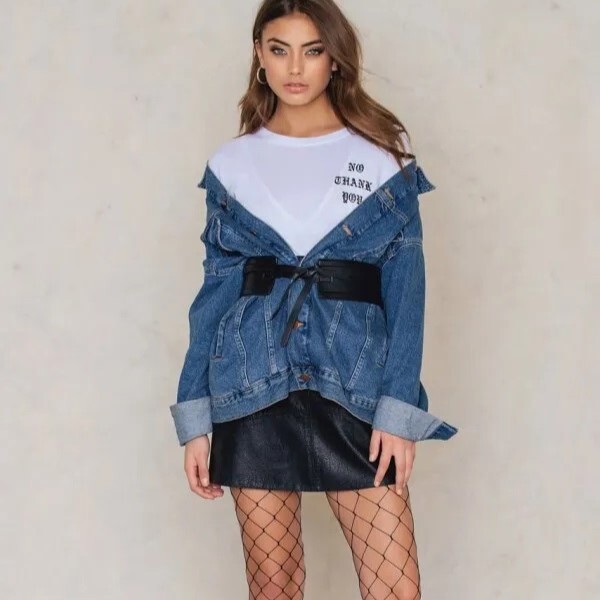 If you've had your fill of fishnet outfit ideas, then you're probably ready to start shopping. Here are some shops I highly recommended checking out.
Dolls Kill 
Nasty Gal 
Nordstrom 
Urban Outfitters 
Final Thoughts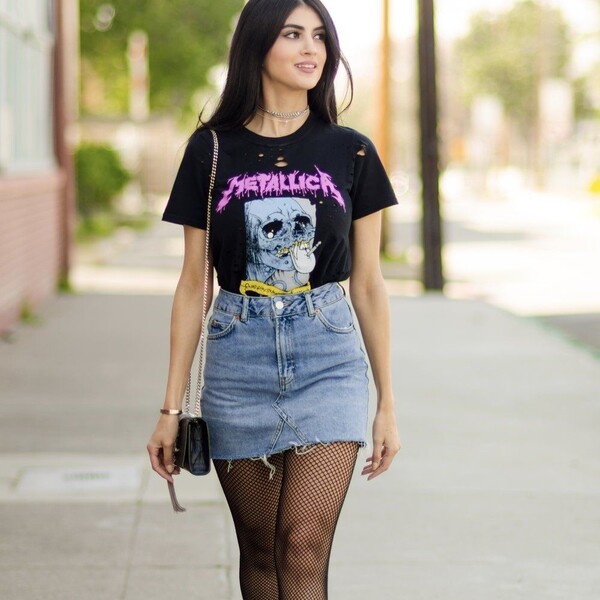 'With great power comes great responsibility.' While this saying mostly applies to superheroes, it relates to fashion as well.
Fishnets can help accentuate a dull outfit, but when taken too far, they can sully an already bold OOTD.
Luckily, I'm fairly confident that this list of fishnet outfit ideas avoids this issue, as the looks I've featured are neither too busy nor plain.
---
Looking for more outfit ideas? We've got you covered:
Get Access to Exclusive Deals
Subscribe for free to get exclusive deals in your inbox. 100% privacy