15 Best Cocktail Attire For Men
Shopping for fancy clothes is a humbling experience. On the one hand, you finally have an excuse to visit that quaint tops and tails retailer.
On the other hand, its collection of well-tailored suits, exquisite silk ties, and polished Oxford shoes might be a glaring reminder of how boringly casual your regular attire is. Nevertheless, the need for a classic tux is something that most men share.
The best cocktail attire for men usually entails a blazer and a pair of trousers. It may seem unnecessary to drop hundreds of dollars on a matching set that you'll only don once or twice, but there's no way of knowing how often you'll need to wear it.
From extravagant soirees to weddings, we're usually confronted with several 'once in a lifetime' occasions throughout our lives—which results in us needing the correct type of clothes.
If you've got a fancy event scheduled on your calendar, I've gathered a few notable outfit ideas to check out. From Burberry to Salvatore Ferragamo, here are 15 trendy looks for when you're on the hunt for the best cocktail attire for men.
What Makes Good Cocktail Attire For Men?
The fit is key when it comes to cocktail attire for men. It's relatively easy to find a matching set at your local department store or thrift shop.
That said, there's a clear difference between quality and amateur styles. Some bargain shops aren't known to care about small details such as tailoring, stitching, and flexibility.
Keep in mind that a good suit should flatter your body shape. It's supposed to hug your chest, shoulders, waist, and hips without the risk of tightness. Baggy silhouettes are typically unwelcomed unless you're trying to adopt the 'tuxedo for streetwear' look.
Finding The Best Cocktail Attire For Men
When it comes to picking the best cocktail attire for men, there are four things to look out for: design, material quality, durability, and price. Of course, the fit also must be considered, but I've already covered this topic in length.
In terms of material quality, shoppers should look for thick premium fabrics, such as tweed, wool, cotton, polyester, and rayon. They should feel durable and resilient under stress, which is a good indicator to signify years of continuous use.
The design refers to the cut of the tux and pants. There's no shortage of cocktail attire for men, and there are various styles to choose from—ranging from the traditional monochrome set to the brightly patterned tux. Ultimately, I recommend settling for a style that fits your current aesthetic.
Obviously, all three factors depend heavily on your personal budget, but you can rest assured that the internet is home to several options. So you're bound to find something that's within your price limit.
The 15 Best Cocktail Attire For Men
Selecting the best cocktail attire for men requires patience and a considerable budget. It's easy to cop a $100 matching set in a reasonably short time.
But trust me, that loosely fitted blazer and ill-fitting pair of trousers will come off as cheap, which is not a good first impression.
The crème-de-la-crème of tuxes and collared shirts usually come with a heftier price tag, but they're ultimately worth the price. In need of some recommendations? If so, here are 15 of the best cocktail attire for men.
#1: There Was One tuxedo cropped trousers - Black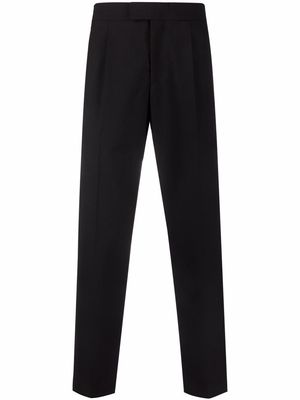 ---
#2: Ann Demeulemeester longline tuxedo shirt - White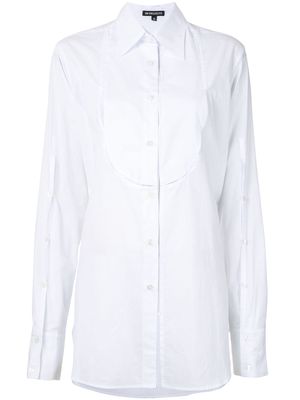 ---
#3: Emporio Armani Notched Lapel Wool Tuxedo Suit in Solid Blue Navy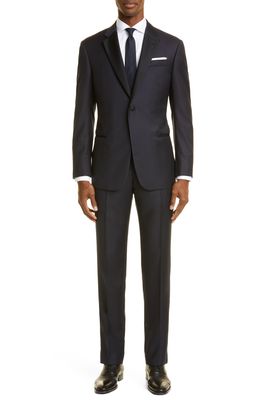 ---
#4: Men's Two-Piece Formal Tuxedo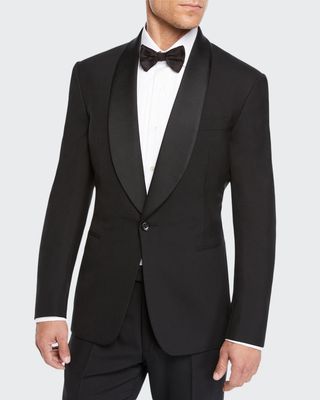 ---
#5: Canali single-breasted two-piece tuxedo suit - Black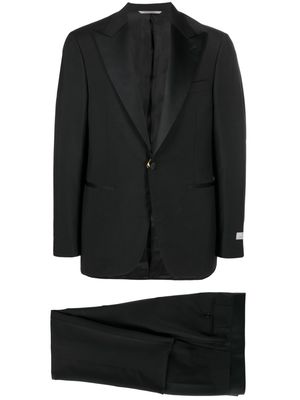 ---
#6: Alexander McQueen Classic Fit Wool Tuxedo Pants in Black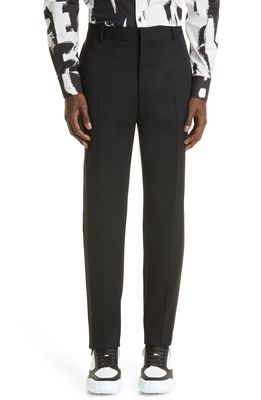 ---
#7: Balenciaga Cristobal double-breasted tuxedo blazer - Black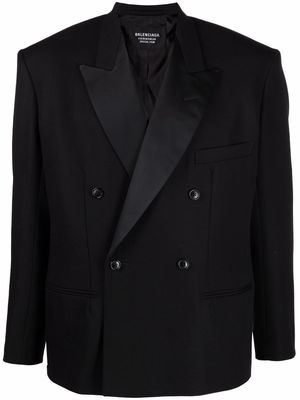 ---
#8: Men's Shawl Lapel Two-Piece Tuxedo Suit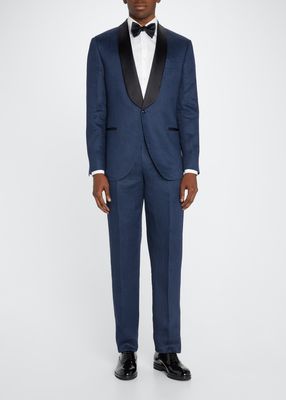 ---
#9: Burberry TB Monogram-engraved cufflinks - Silver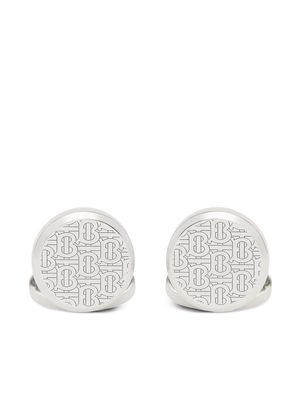 ---
#10: Alexander McQueen Women's Drop Hem Boxy Wool Tuxedo Jacket in Black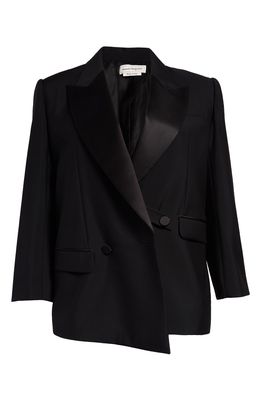 ---
#11: Dsquared2 concealed button-down shirt - White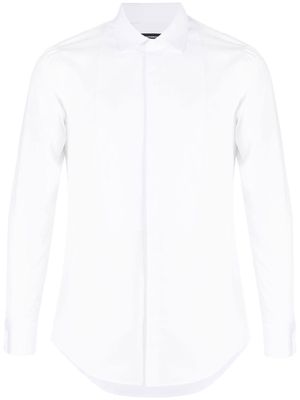 ---
#12: Salvatore Ferragamo debossed logo cufflinks - Gold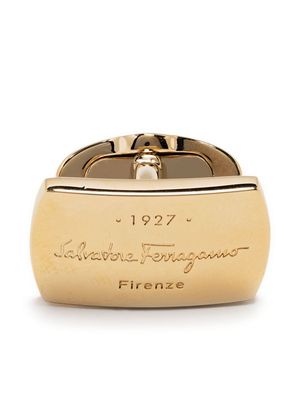 ---
#13: Giorgio Armani Smoking two-peice tuxedo suit - Blue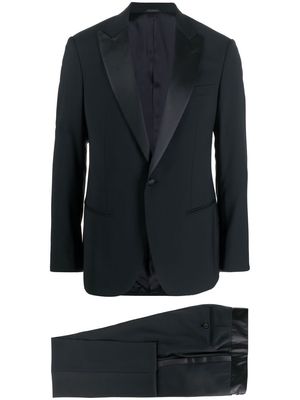 ---
#14: Tagliatore fitted single-breasted tuxedo blazer - Black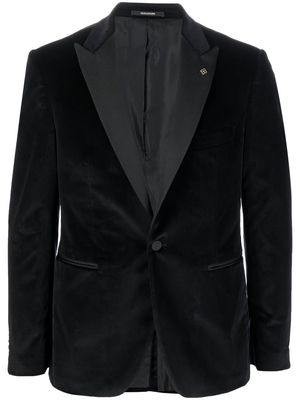 ---
#15: Sweetlimejuice sculpted layered cufflinks - Silver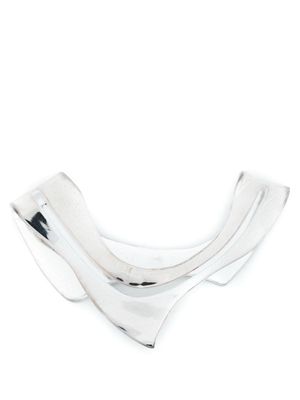 ---
What Is Cocktail Attire For Men?
Cocktail attire for men typically entails a blazer, a tie, a button-down shirt, trousers, and a pair of Italian shoes.
Obviously, there are different takes on the classic suit, but these five elements are considered traditional for formal events.
It's worth noting that this category can also include suspenders, bowler hats, and shorts—depending on the occasion's dress code.
What Are The Most Popular Types Of Cocktail Attire For Men?
You can rest assured that I've only included the best of the best in terms of cocktail attire for men. But for those in need of additional suggestions, I'll list a few more brands you can check out.
Paul Smith
Thom Browne
Ralph Lauren
Hugo Boss
Indochino
What Are Some Cocktail Attire Faux Pas For Men?
It's 2022. So you're basically free to wear whatever you want. While I applaud those souls brave enough to deviate from traditional fashion conventions, this doesn't excuse some of the most common cocktail attire faux pas for men.
If you're not keen on getting stared at while attending your next formal event, here are some things to generally avoid:
Excessive fabric: As previously mentioned, the fit is essential when it comes to the best cocktail attire for men. Bulkiness and poorly tailored silhouettes are not welcome here.
Neon colors: Unless you're attending a rave or a bachelor party, bright party colors are considered poor taste for cocktail attire.
Wrong event, wrong tux: It's important to review the dress code before settling on a design. Ultimately, you don't want to wear a tops and tails suit at a casual bar meeting.
How To Style Cocktail Attire For Men
Styling is crucial when it comes to cocktail attire for men. So, to help you out, I've rounded up a few fashion tips to consider for future formal events.
Cufflinks are an easy and subtle way to add some bling to your final look. Designed to accentuate your button-down shirt, there are hundreds of stunning embellishments to choose from. You can easily find some sold on Etsy and Amazon.
If the occasion allows it, why not swap your tie for a chic bowtie instead? Available in various colors, this petite accessory can help add some vintage flair to your overall ensemble.
Unbeknownst to most people, socks play a crucial role in finessing a final fit. Cocktail attire for men is no exception, as it's important to find a pair that matches your ensemble.
Instead of opting for traditional black and white socks, there's no harm in wearing some print.
---
Looking to up your fashion game? We've got you covered:
Get Access to Exclusive Deals
Subscribe for free to get exclusive deals in your inbox. 100% privacy