25 Best Penny Loafers For Men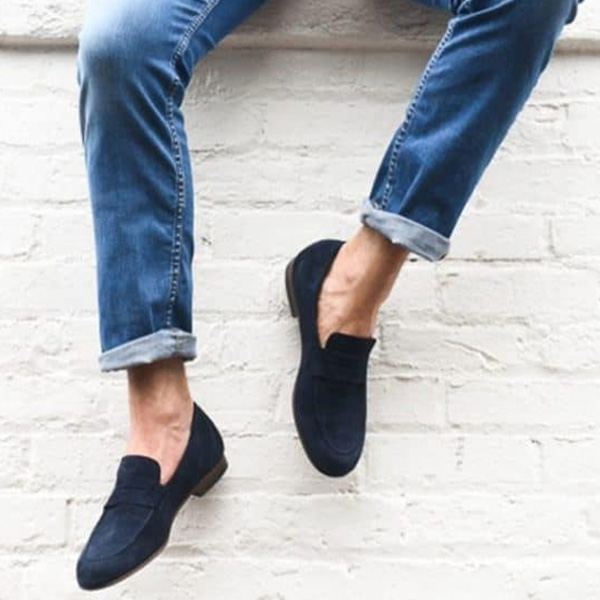 With a name as demure as 'penny,' you'd expect the shoe to be cheap in cost and construction. Contrary to popular belief, its money moniker tells an ancient tale of payphones rather than shoddy craftsmanship.
In the 1930s, people had to manually pay for extra call time using coins. This type of shoe offered a discreet and convenient spot to store a single cent—and so, the penny loafer was born.
Over the years, the penny loafer quickly evolved from a convenient cash storage spot into a symbol of Ivy league finesse. Its vintage silhouette paired with its collegiate design blends well with various core aesthetics, which include traditional formalwear and academia.
If the 1930s vintage, classy style speaks to you, then perhaps it's time to purchase a pair of penny loafers for men. I've gathered 25 of the best designs that are sure to cater to your inner gentleman.
What Makes A Good Pair Of Penny Loafers For Men?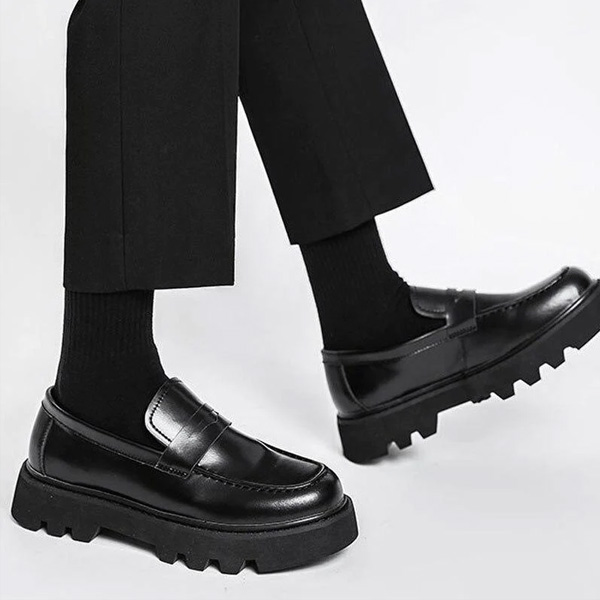 Like any pair of shoes, there are four things to consider when shopping for penny loafers: fit, design, material quality, and comfort.
In terms of the materials used, brands utilize a common blend of leather and suede. Sturdy in construction, a well-made pair should last for years of use.
It's worth noting that these two textiles are quite stiff in nature, but they'll slowly conform to the shape of your foot if they're regularly worn. Of course, this doesn't mean you should suffer from blisters and sore feet if the fit isn't exactly on-point.
There are thousands of penny loafers for men on the market. So there are several designs to choose from, including those with different colors, silhouettes, and embellishments. If you're looking to cop a pair, it's important to find loafers that align with your current aesthetic.
Finding The Best Penny Loafers For Men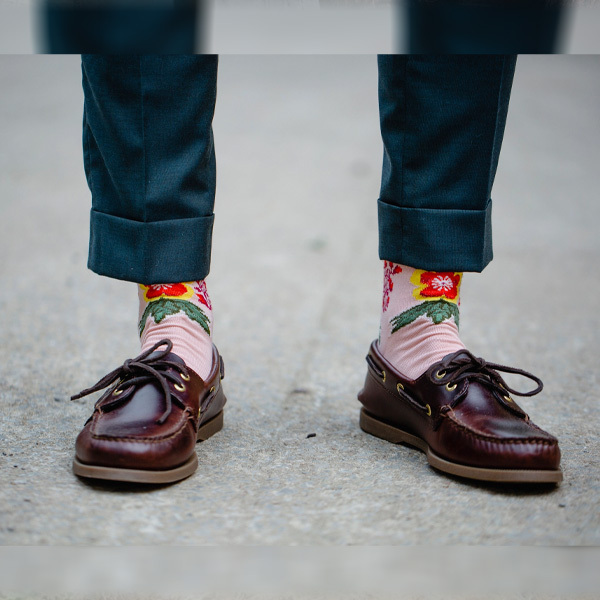 Online shopping has its disadvantages. For one, it doesn't come with the convenience of in-person try-ons.
If you're looking to invest in a $500 pair of loafers, I recommend visiting a shoe boutique to get a sense of how they fit. Trust me, there's nothing more annoying than dealing with time-sensitive return policies.
Obviously, finding the best penny loafers for men depends on your current aesthetic. For instance, do you prefer traditional black or creamy beige?
With thousands of expensive designs to choose from, to make sure they choose the right pair, it's imperative that customers sit back and think before heading to checkout.
The 25 Best Penny Loafers For Men
Shopping for a special event? If not, no worries. Penny loafers for men are one of the most versatile shoes on the market. They aren't exclusive to formal wear, as they can be donned on any occasion.
Whether they're paired with jeans, chinos, or an elegant pair of tuxedo pants, I'll share some of the best designs for trendsetters to consider.
#1: Eastland Patricia Penny Loafer Driving Moc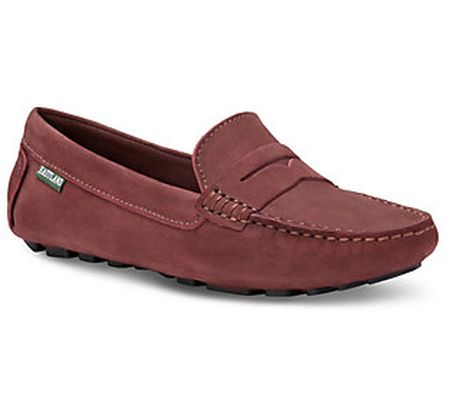 ---
#2: Santoni Pet Penny Loafer in Dk Brown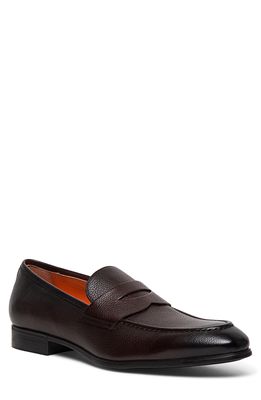 ---
#3: Donald Pliner Casual Penny Loafer in Denim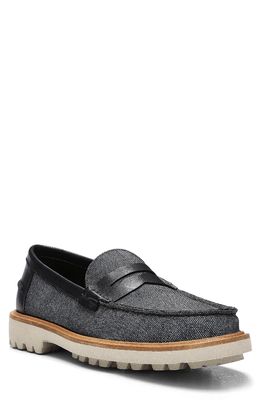 ---
#4: Cole Haan GrandPro Ralley Penny Loafer in Riverstone Suede/Birch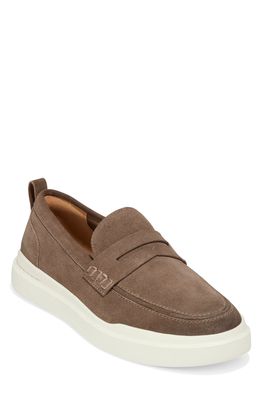 ---
#5: Sandro Moscoloni Jayson Penny Loafer in Brown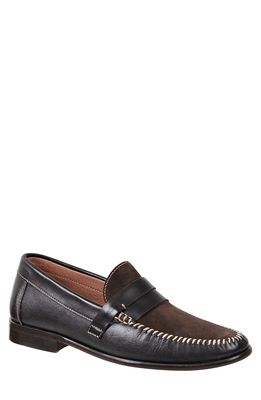 ---
#6: Cole Haan GrandPro Ralley Penny Loafer in Black Suede/Mortar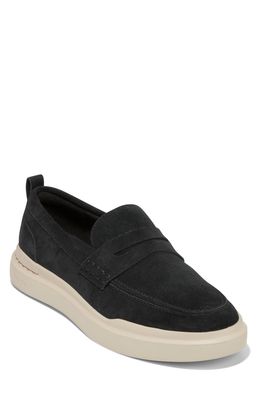 ---
#7: Rockport Keaton Penny Loafer in Black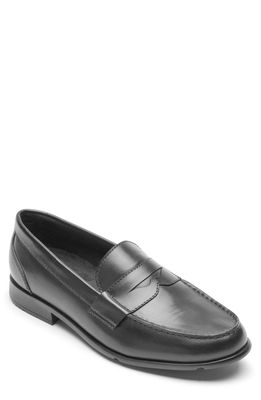 ---
#8: Steve Madden Levon Penny Loafer in Cognac Suede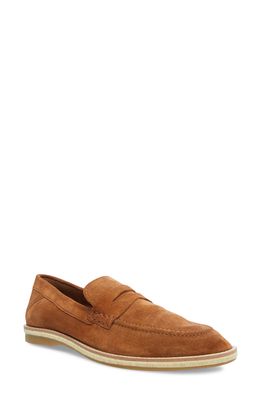 ---
#9: Salvatore Ferragamo Lord Penny Loafer in Nero Nude Espresso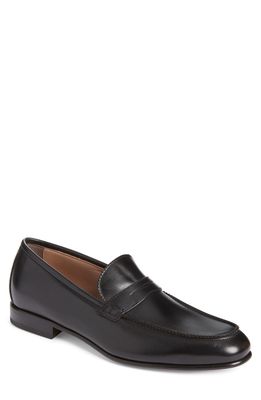 ---
#10: VINNYS Townee Penny Loafer in Brown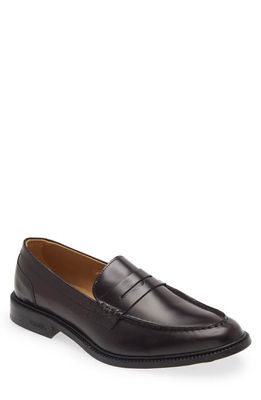 ---
#11: Prada Saffiano Leather Penny Loafer in Black
---
#12: Swims Breeze Hybrid Penny Loafer in Brown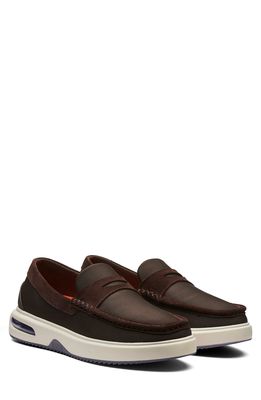 ---
#13: Swims Breeze Hybrid Penny Loafer in Black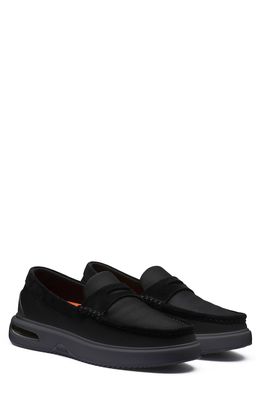 ---
#14: Swims Washable Penny Loafer in Brown Fabric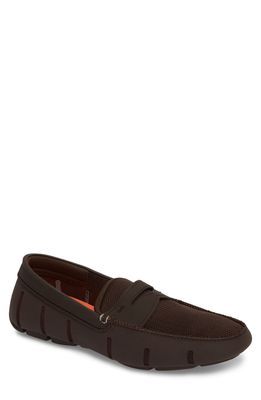 ---
#15: Johnston & Murphy Melton Penny Loafer in Tan Calfskin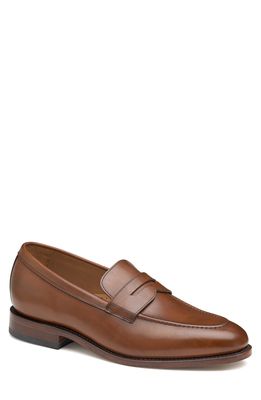 ---
#16: J AND M COLLECTION Johnston & Murphy Baldwin Penny Loafer in Snuff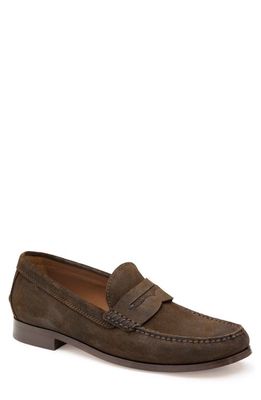 ---
#17: Tod's Croc Embossed Penny Loafer in Burgundy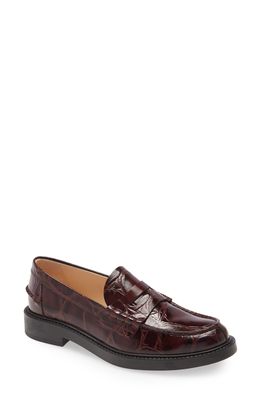 ---
#18: Cole Haan Grand Ambition Penny Loafer in Navy Ink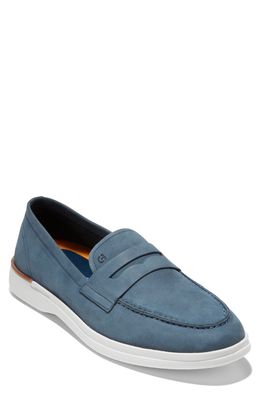 ---
#19: Italeau Luciana Waterproof Penny Loafer in Nut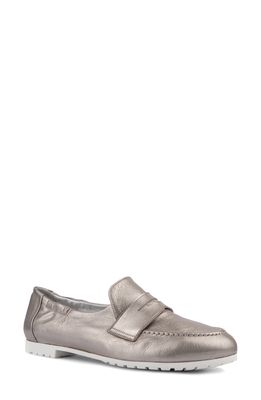 ---
#20: Kelsi Dagger Brooklyn Lens Penny Loafer in Coconut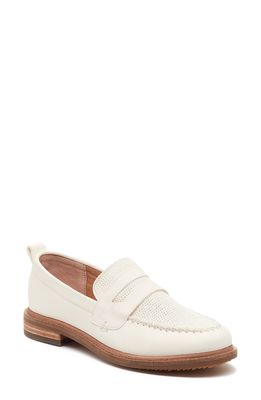 ---
#21: Kelsi Dagger Brooklyn Lens Penny Loafer in Spice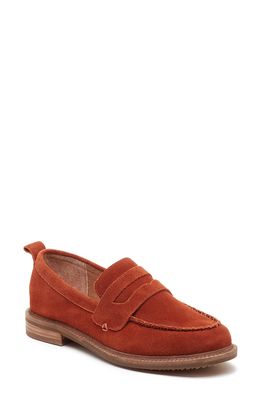 ---
#22: Steve Madden Normin Canvas Penny Loafer in Navy Fabric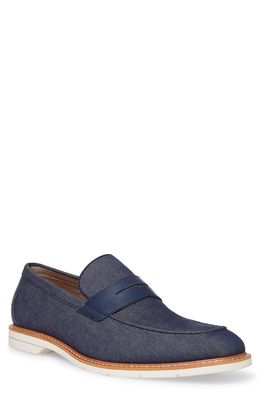 ---
#23: Pas de Rouge Classic Penny Loafer in Black Patent Leather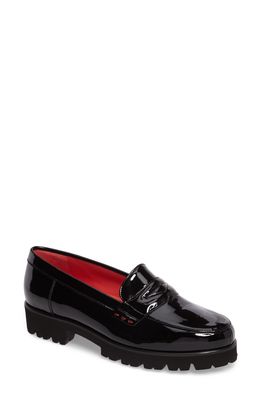 ---
#24: Santoni Doting Penny Loafer in Dark Brown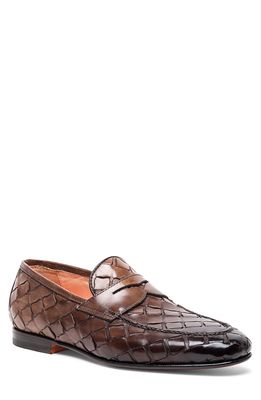 ---
#25: Burberry Broadbrook Check Penny Loafer in Archive Beige Chk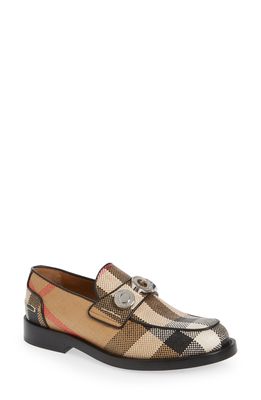 ---
What Are The Most Popular Penny Loafers For Men?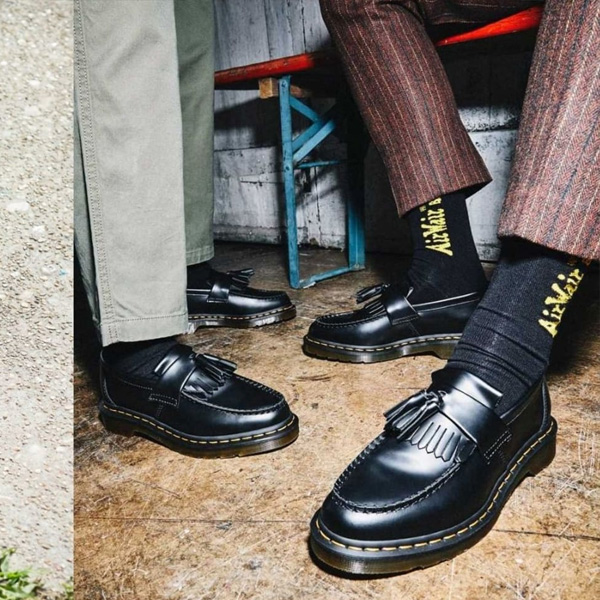 From department store brands to designer styles, the market for penny loafers continues to grow every year. We're spoiled with countless options, which doesn't bode well for the novice dresser who frequently experiences shopping frustration.
To keep things clear and concise, I'll share some of the most popular penny loafers for men on my shortlist.
The Jack Erwin Carmine Penny Loafer
The Sanders Edwin Penny Loafer
The To Boot New York Berle Leather Penny Loafer
The Sperry Gold Cup Cabo PLUSHWAVE Penny Loafer
Do Penny Loafers For Men Run Big Or Small?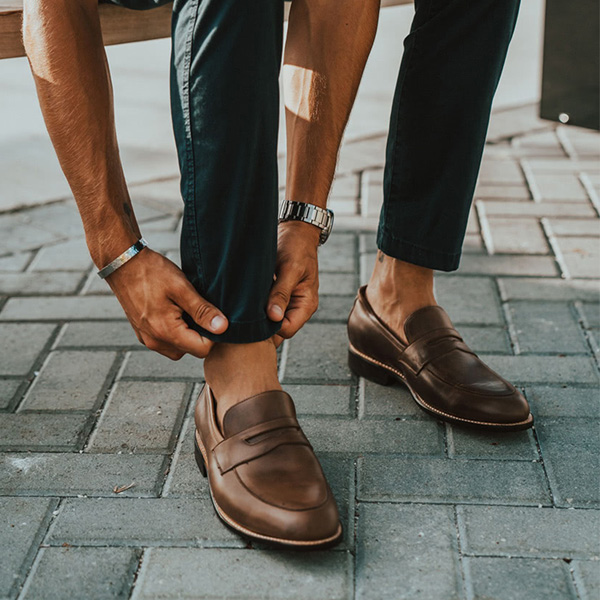 According to some customers online, penny loafers for men tend to run a little big. So most of them advise purchasing a half-a-size down to ensure an optimal fit.
Of course, sizes may vary from brand to brand. As a result, it's best to reference the company's measurements chart before purchasing a pair.
Are Penny Loafers Comfortable?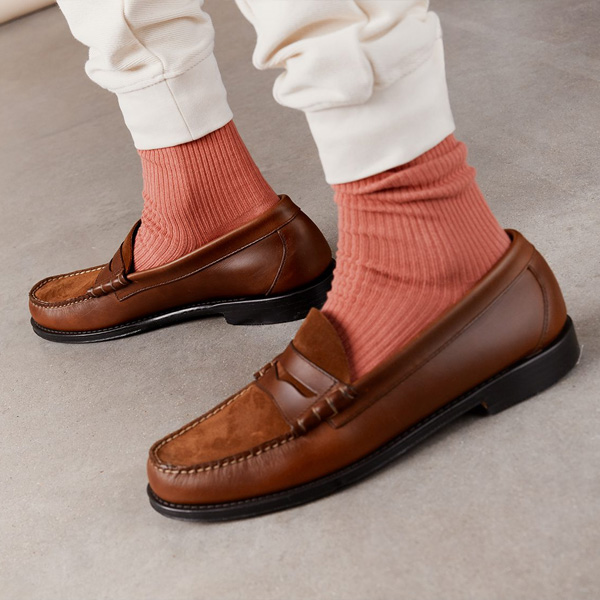 Penny loafers offer a commendable degree of comfort, as long as they're worn appropriately. Hiking, long city walks, and other high-performance activities require additional support, as formal shoes are usually designed specifically for special events.
It's worth noting that some penny loafers for men feature orthopedic inserts, which is great for those who suffer from foot pain.
How To Style Penny Loafers For Men
Penny loafers are the literal embodiment of sophistication. If you want to exude style and class, perhaps it's time to cop a pair. For those in need of fashion tips, I'll show you how to wear penny loafers for men.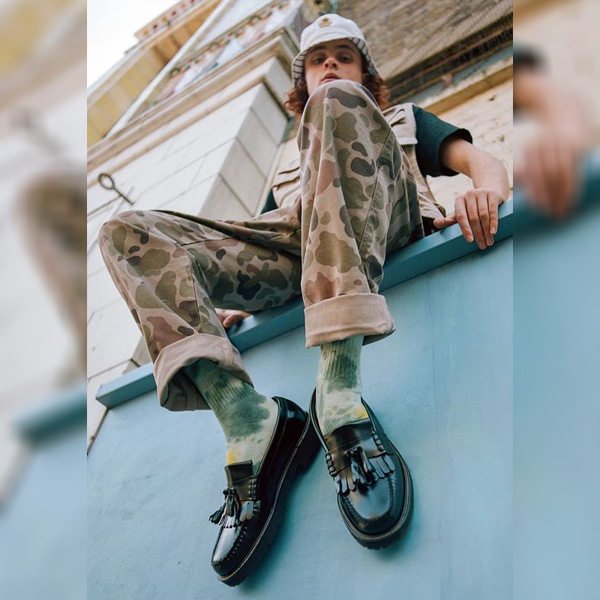 Suit trousers aren't the most wearable pair of pants. If you're looking to wear your penny loafers out more often, I suggest swapping your trousers with camo bottoms.
Ideally worn with matching socks, this streetwear look offers a blend of modern finesse with vintage academia.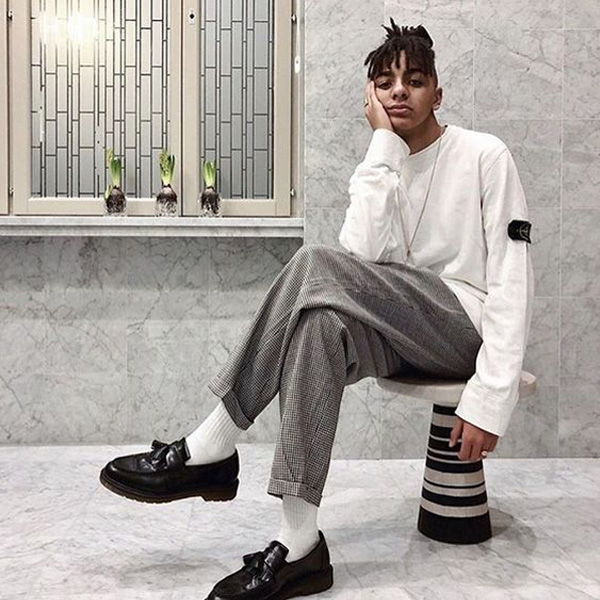 Featuring a white long-sleeve top, a pair of tweed pants, and some black penny loafers, this stylish look strikes an even balance between streetwear edge and contemporary class.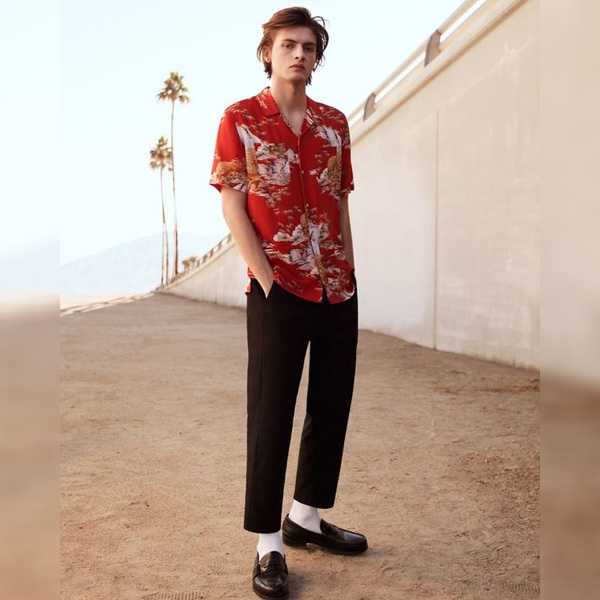 Floral button-downs are the best way to jazz up an outfit. But, if it's too cheesy for your liking, I suggest mellowing it down with black pants and a pair of espresso penny loafers.
---
Looking to up your fashion game? We've got you covered:
Get Access to Exclusive Deals
Subscribe for free to get exclusive deals in your inbox. 100% privacy