10 Best Designer Dog Clothes
Dogs in clothes trigger all sorts of reactions. One of the most common reactions is the universal "aww" that most of us will say when we see a pup all dressed up. This response will usually be the same, no matter what kind of breed, or how large or small the dog is.
Greyhounds love turtlenecks, French bulldogs look great in collared shirts, and Corgis look adorable in little footsies. If you really want to step it up a notch, perhaps it's time to invest in some designer dog clothes—haute couture for hounds, if you will.
In regards to luxury brands, dog clothes are usually placed in the 'low priority' category. Consequently, you won't find labels like Balenciaga, Chanel, or Dior sporting any pup-centric marketing.
As we wait for 'high fashion for pets' to catch on, we can make do with companies that are readily available. This includes Ralph Lauren, Adidas, Moncler, and Moschino.
There's a good chance that your pup will treat your $100+ investment with indifference. But hey, at least it'll make for an adorable Instagram post.
From BAPE to Versace, we've gathered a few of the best designer dog clothes to help dress your poncy pooch.
Finding The Best Designer Dog Clothes
Designer dog clothes are usually viewed as a frou-frou expense. Owners don't have to be concerned about wearability or wardrobe sustainability. Obviously, pups aren't known to be self-conscious when it comes to fashion.
Nevertheless, you should still treat your hefty investment with some forethought. Pooch apparel should always be comfortable to ensure increased usage.
This means staying away from abrasive fabrics such as heavy-duty canvas and 100% wool. The dog clothes should also be relatively free of embellishments to prevent jabbing.
It's common knowledge that dogs love to chew. As a result, you should probably avoid expensive materials like leather, jacquard, and fur. In addition, unnecessary buckles, straps, and accouterments will usually be viewed as prime chewing territory.
As always, pup owners should primarily consider the needs and behavior of their pets before settling on a design.
10 Best Designer Dog Clothes
Hollywood's most iconic characters have a pup in tow. For example, there's Elle Woods with her pink-clad Chihuahua, Dorothy and little Toto, and Charlie Brown and Snoopy.
Obviously, you've made an effort to dress the part, but what about your loyal pooch? While most doggos are blessed with shiny fur and a toothsome smile, there's no harm in implementing a canine-style make-over.
From jackets to petite button-ups, we've rounded up a few of the best designer dog clothes that are sure to garner a howl of approval. Below, we'll also provide some background info about each brand and what they offer.
Before you sign off, be sure to check out our FAQ section. We'll answer all of your pooch-related questions, ranging from sizing to prices.
#1: Ware of the Dog Multicolor Striped Sweater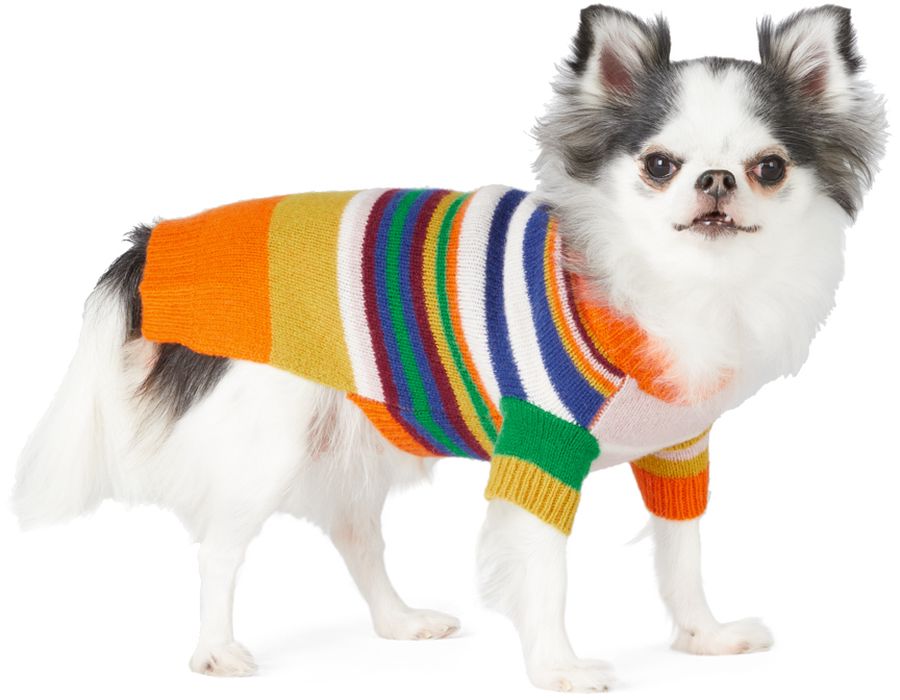 ---
#2: Moncler Genius Moncler Puffer Dog Vest in Blue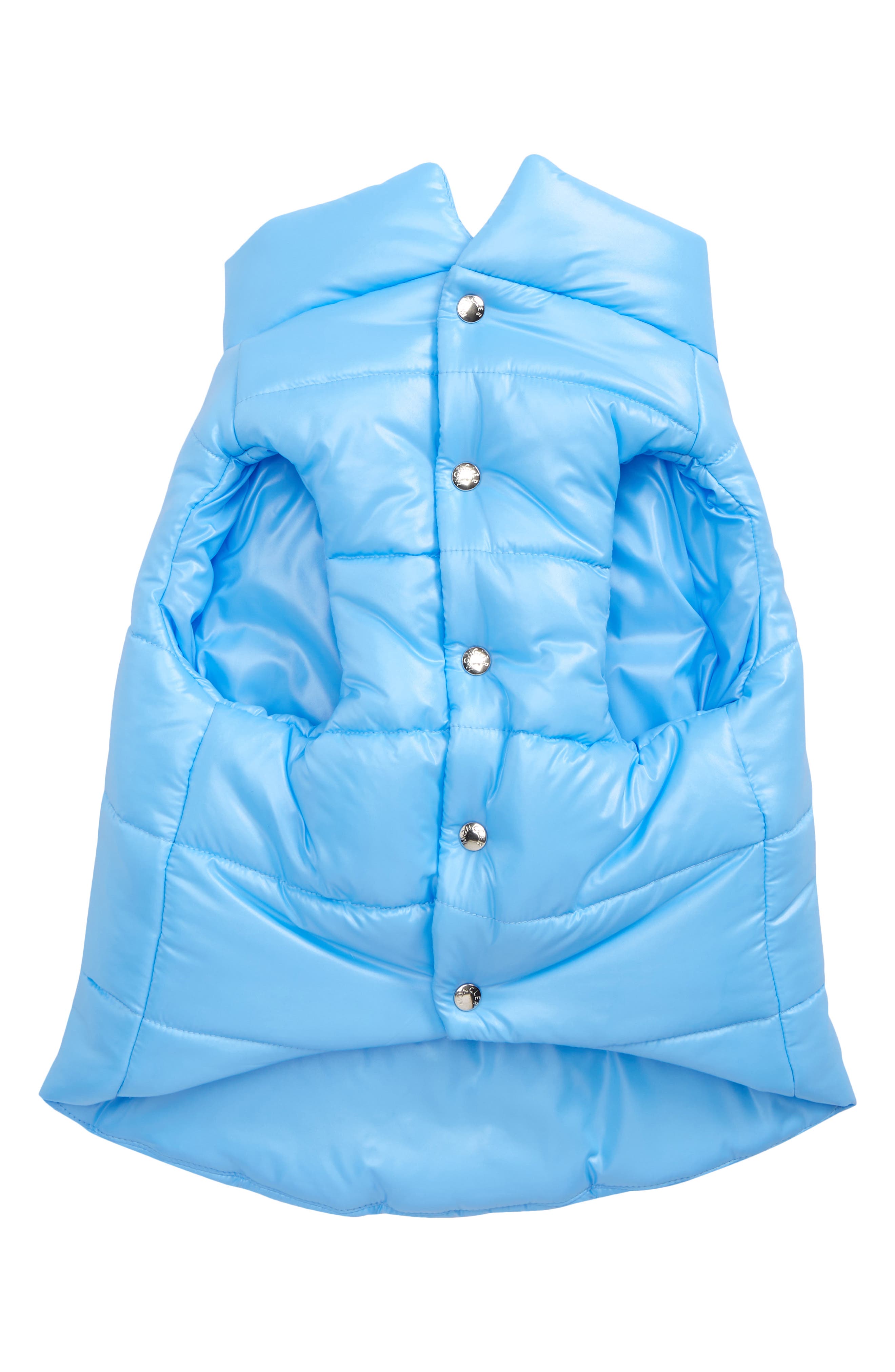 ---
#3: VINCE Cable Wool Dog Sweater in Cream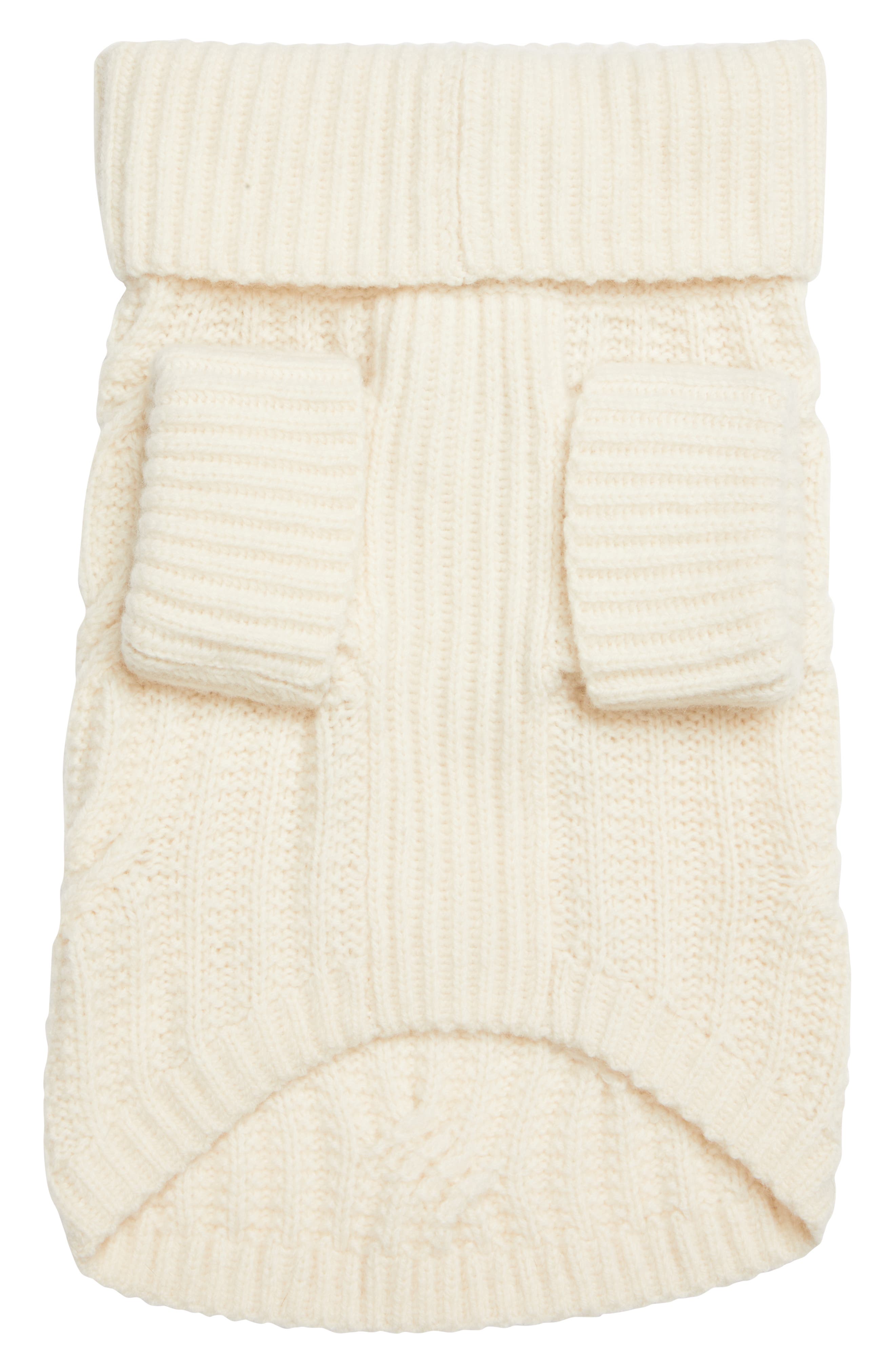 ---
#4: Barbour tartan check print dog coat - Brown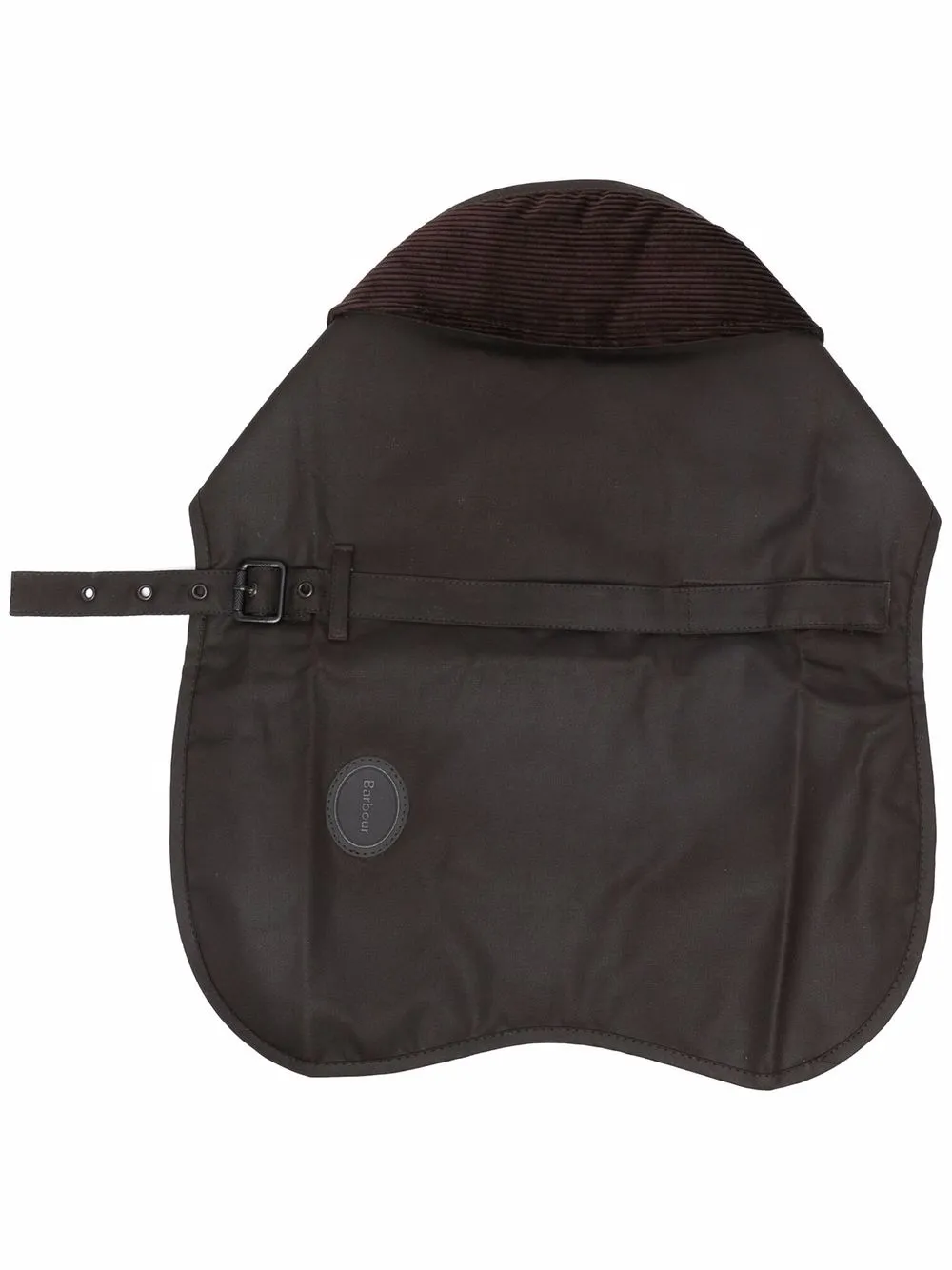 ---
#5: Dog Medusa Logo T-Shirt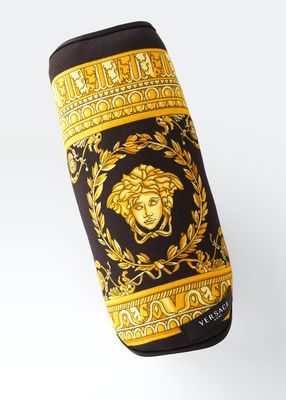 ---
#6: FOCO Tennessee Titans Reversible Holiday Dog Sweater in Blue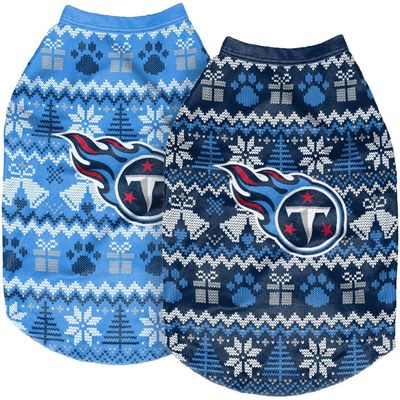 ---
#7: Barefoot Dreams(R) CozyChic(TM) Ribbed Dog Sweater in Cranberry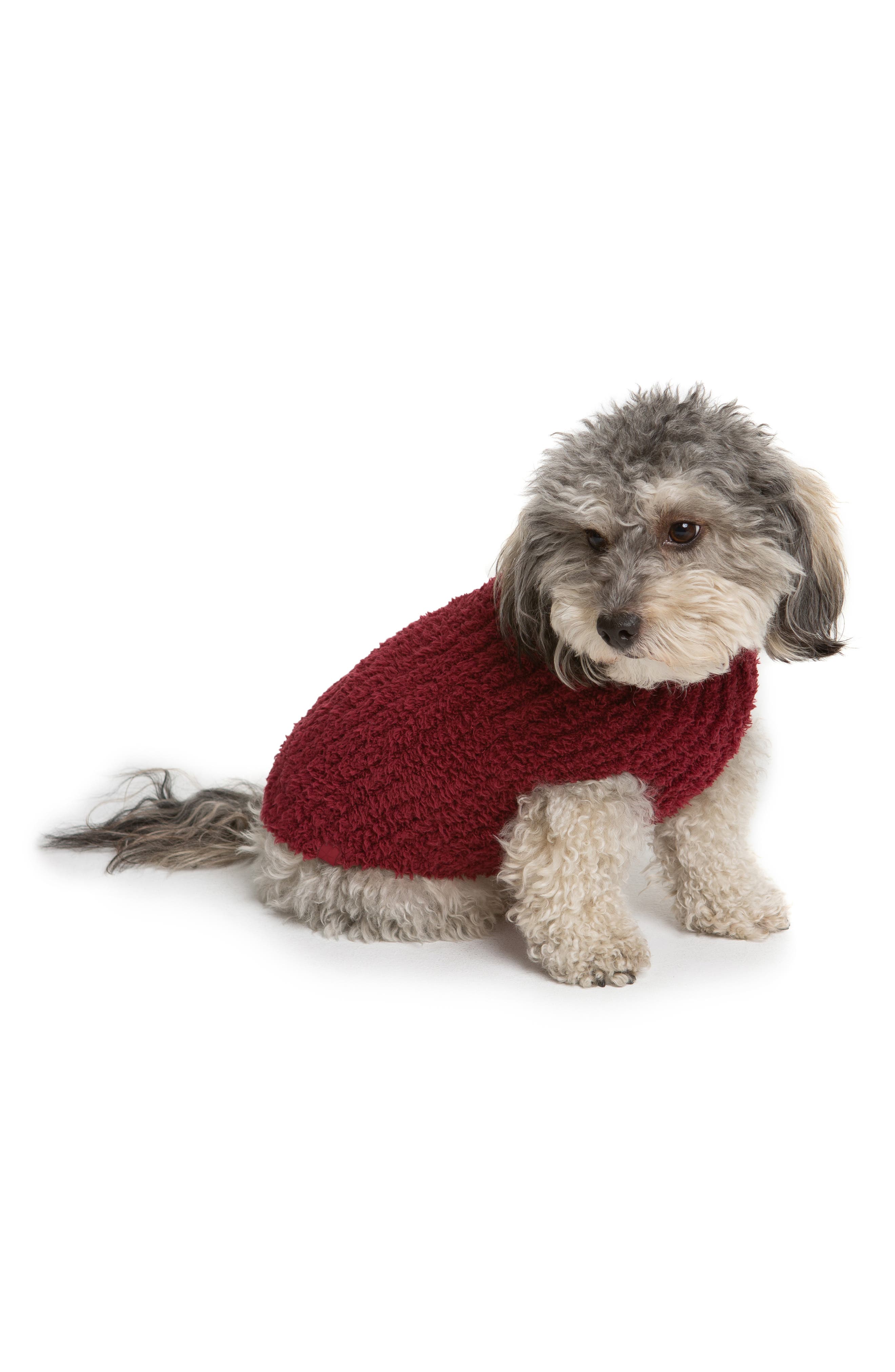 ---
#8: Monnalisa cloud-print dog coat - Pink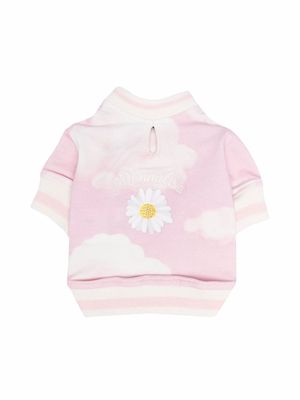 ---
#9: BAPE Green Barbour Edition Dog Coat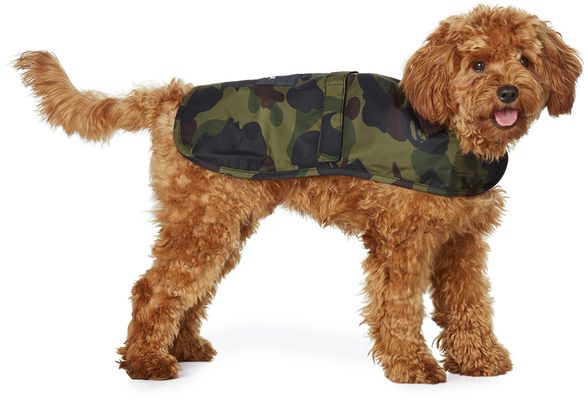 ---
#10: Stutterheim Taupe Lightweight Dog Raincoat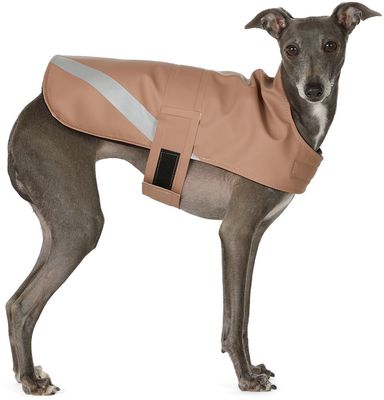 ---
Which Dogs Fit Into Designer Dog Clothes?
There's a considerable market for designer dog clothes, so you're bound to find something that fits your canine companion.
That said, it appears that most brands cater to smaller pooches instead of big pups. This includes breeds like corgis, French bulldogs, pugs, Chihuahuas, and more.
For those who own a Great Dane, Golden Retriever, or a Black Russian Terrier, it's common to feel excluded in pooch couture. But fear not! Some independent companies provide custom tailoring, such as those based on Etsy.
Why Are Designer Dog Clothes So Expensive?
It's all in the name of exclusivity. Designer brands, no matter what audience they cater to, depend on hype and their company reputation in order to gain profits.
It's the same marketing strategy for human haute couture, as they know that only privileged customers can afford their merchandise.
Plus, half of the expense has to do with the craftsmanship, construction, and materials used. For instance, the KO-Couture Swarovski Tutu retails for an astounding $6,000—which is partially due to the overall cost of the gemstones.
Are Designer Dog Clothes Worth It?
Luxury items are often unnecessary, frivolous investments. If you find yourself shopping for haute couture hairpieces, wallpaper, nail polishes, and other mindless expenses, perhaps it's time to invest in an entire wardrobe for your doting pooch.
Of course, not all of us can afford to spend thousands of dollars on dog clothes, especially when your pet isn't likely going to fully appreciate them.
But, at the end of the day, it really depends on who you are as an owner. For instance, those who run a legitimate dog Instagram account may find haute couture apparel useful in boosting social media engagement.
Others may find that functional luxury clothes such as shoes and rain jackets are a practical investment.
Whatever you choose, you can rest assured that there's a considerable market for dog clothes fit for every pooch.
---
Looking to stay up to date on all things designer? We've got you covered:
Get Access to Exclusive Deals
Subscribe for free to get exclusive deals in your inbox. 100% privacy