12 Best Designer Rings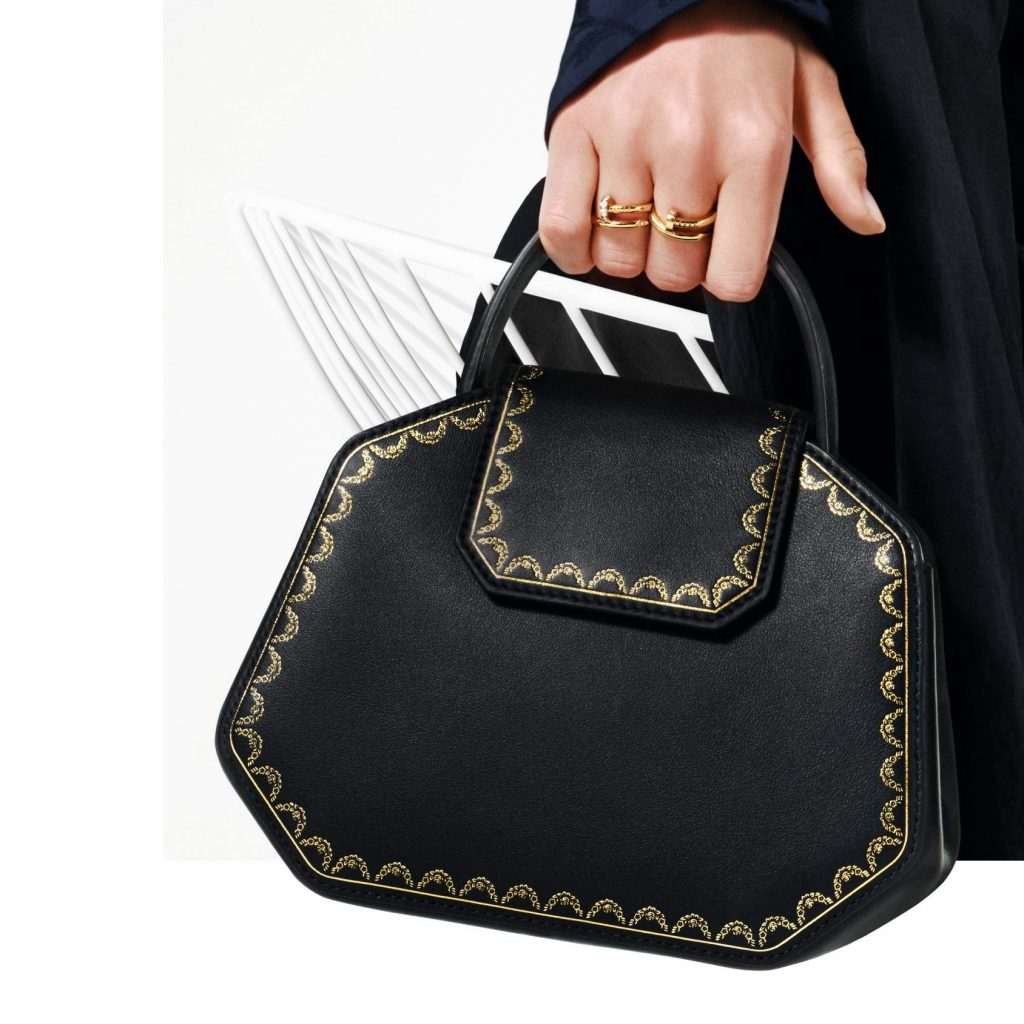 Choking back tears, you finally utter the words "I do" when presented with a designer ring. Then you nervously extend your hand to meet…the touchpad of the laptop to confirm payment.
Midnight shopping sprees can also be emotional—especially if you've been eyeing a particular design in Versace or Alexander McQueen's collection. 
With over hundreds of brands to choose from, it's relatively easy to feel like Indiana Jones searching for lost treasure. Fortunately, there's no need to spend thousands of dollars on an archaeological dig. We've got the internet to thank for that.
Whether you're on the hunt for hammered gold or sparkling diamonds, these days, jewelry shopping has never felt so accessible.
Care for a royal assortment of decadent designs? If so, we've gathered a few of the best designer rings for trendsetters to consider. We'll also answer some common queries related to price and materials, and share some styling tips. 
Finding The Best Designer Rings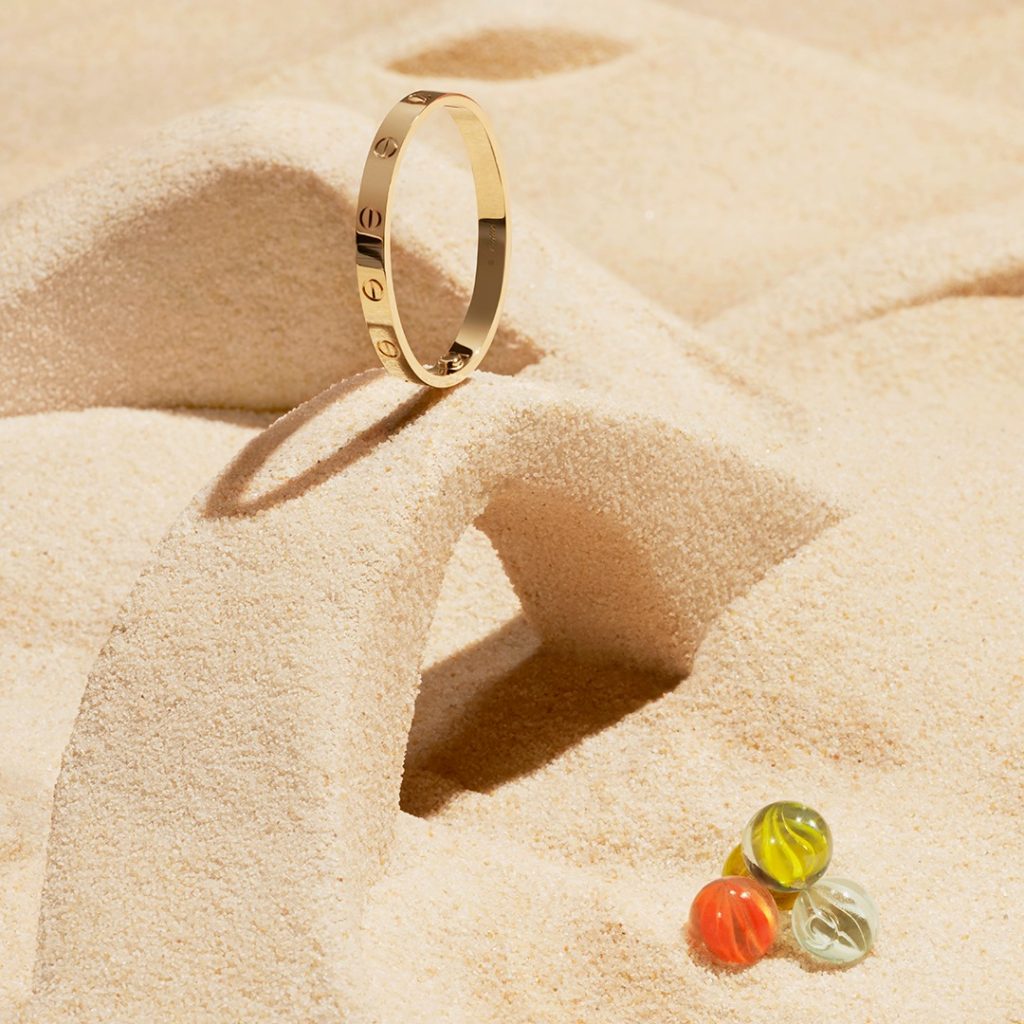 This ain't no trip to Claire's. Unlike cheaper-quality rings, designer rings are constructed with the best materials to ensure a timeless sheen.
Most brands, such as Maison Margiela, Charlotte Chesnais, and Fendi, utilize a premium selection of quality metals.
This usually includes gold, sterling silver, brass, palladium, and diamonds. Expertly carved and engraved, designer rings do a good job of emanating a sense of class and exclusivity. 
Designer rings come in various colors, cuts, and sizes. Naturally, it's important to consider your personal taste in jewelry before deciding to checkout.
We recommend opting for a simple and dainty band to ensure continued wearability. Louder designs will usually require additional accessorizing, which may pose a challenge for novice fashionistas. 
The 12 Best Designer Rings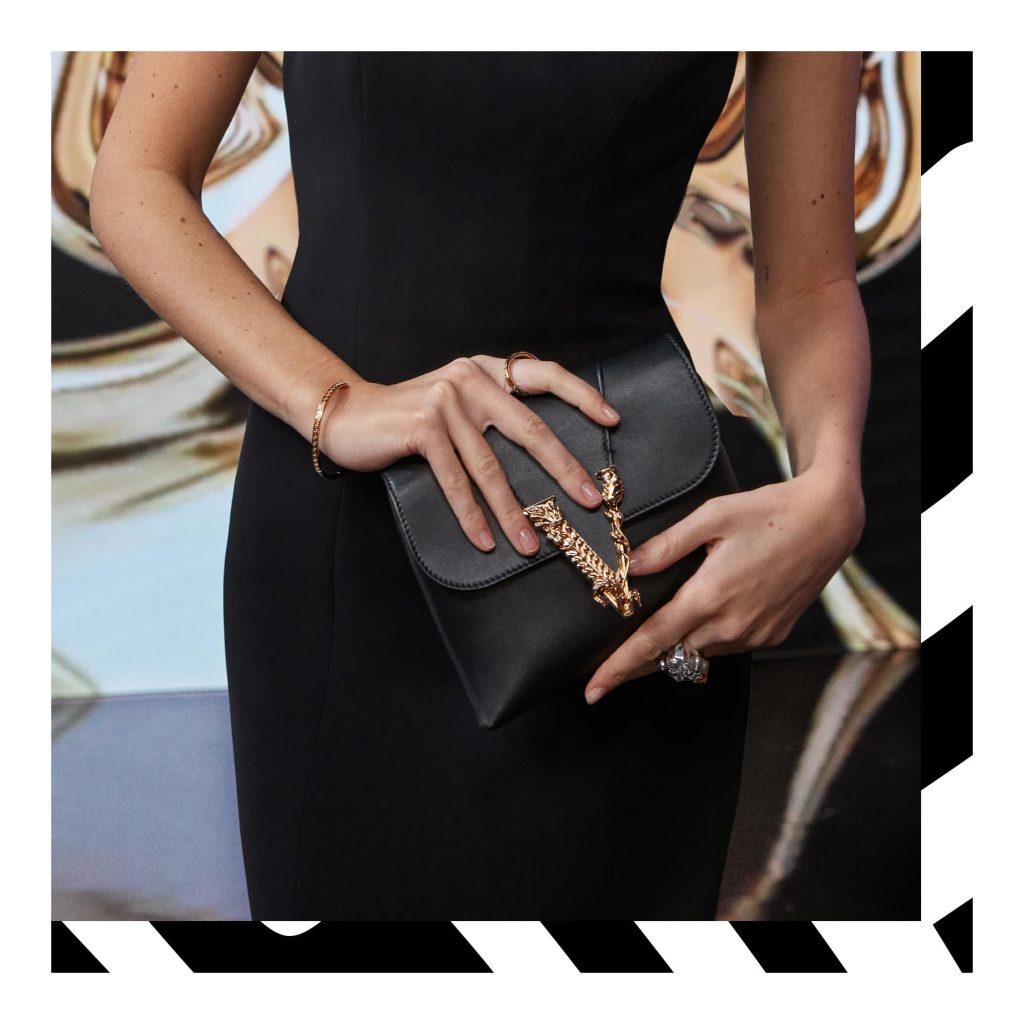 Rings are considered a sentimental statement piece. In most cases, there's usually a reason why you're spending hundreds of dollars on a designer band. For a few customers, it's a must-have for proposals or to declare a heartfelt promise.
But for some trendsetters, the classic ring is a thoughtful self-gift, which is usually bought in a spontaneous shopping spree.
Whatever the occasion is, there's a designer ring out there calling your name. From John Hardy to Cartier, we've rounded up a few of the best bands that are sure to make you feel like a rich heiress. Let's get started!
#1: Cartier pre-owned platinum Art Deco Burmese ruby and diamond ring - Silver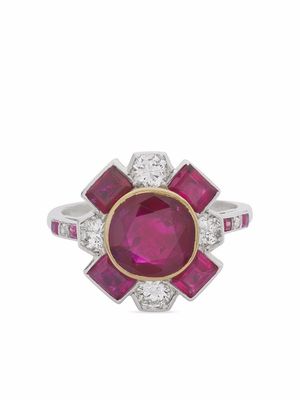 ---
#2: Versace Gold Greca Gem Ring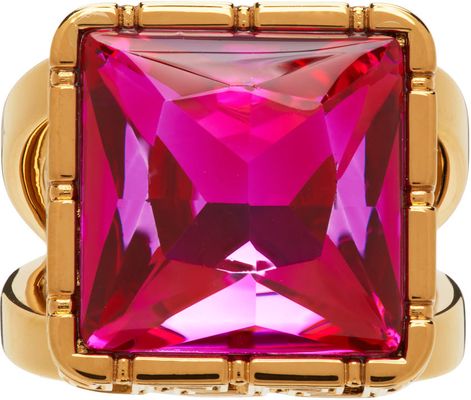 ---
#3: David Yurman Albion Ring with Semiprecious Stone and Diamonds in Black Orchid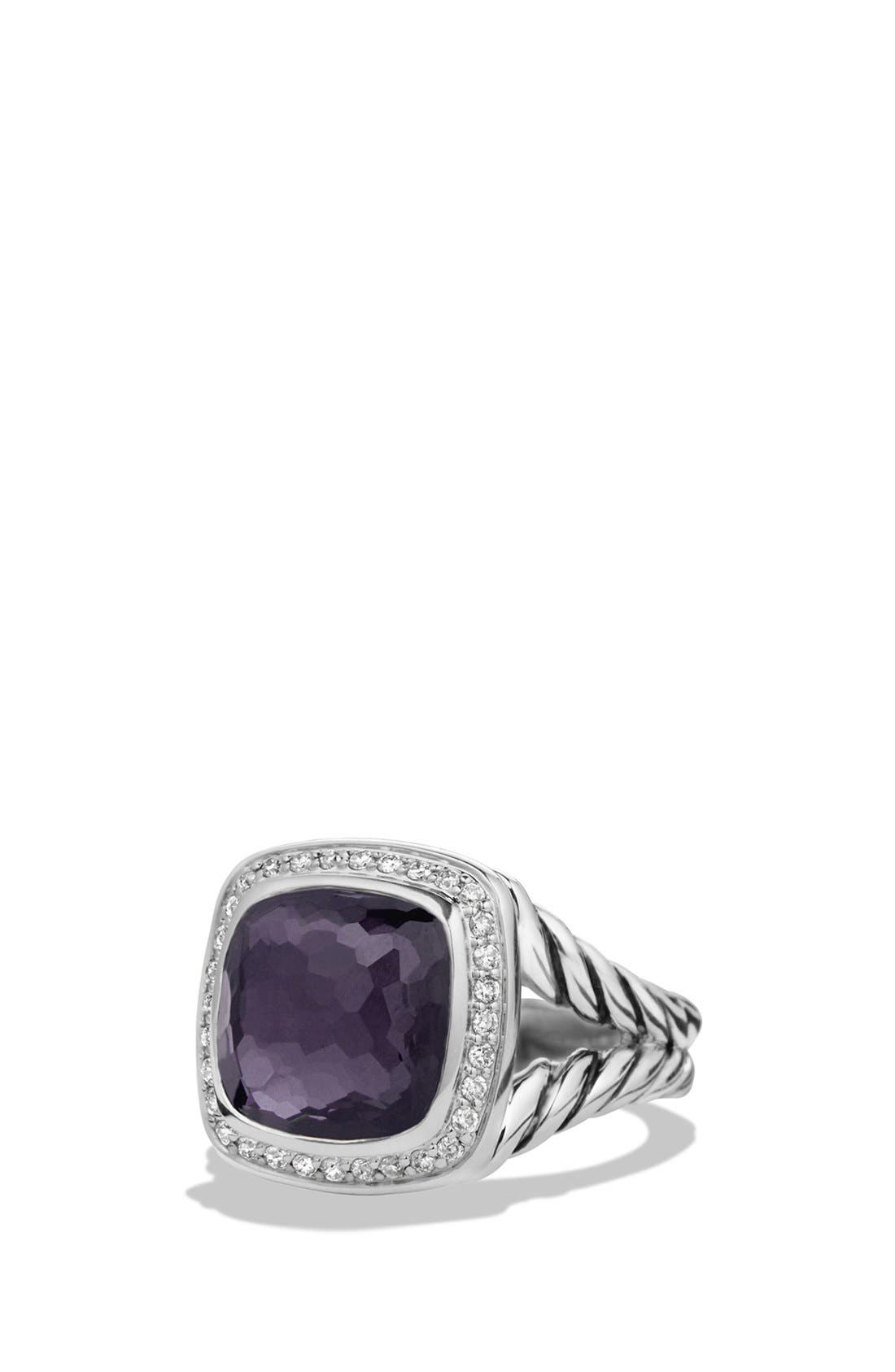 ---
#4: Alexander McQueen - Silver-tone Crystal Ring - one size
---
#5: Spinelli Kilcollin - Gravity 18-karat Gold Pearl Ring - 9
---
#6: Gucci Icon Interlocking-G Band Ring in Yellow Gold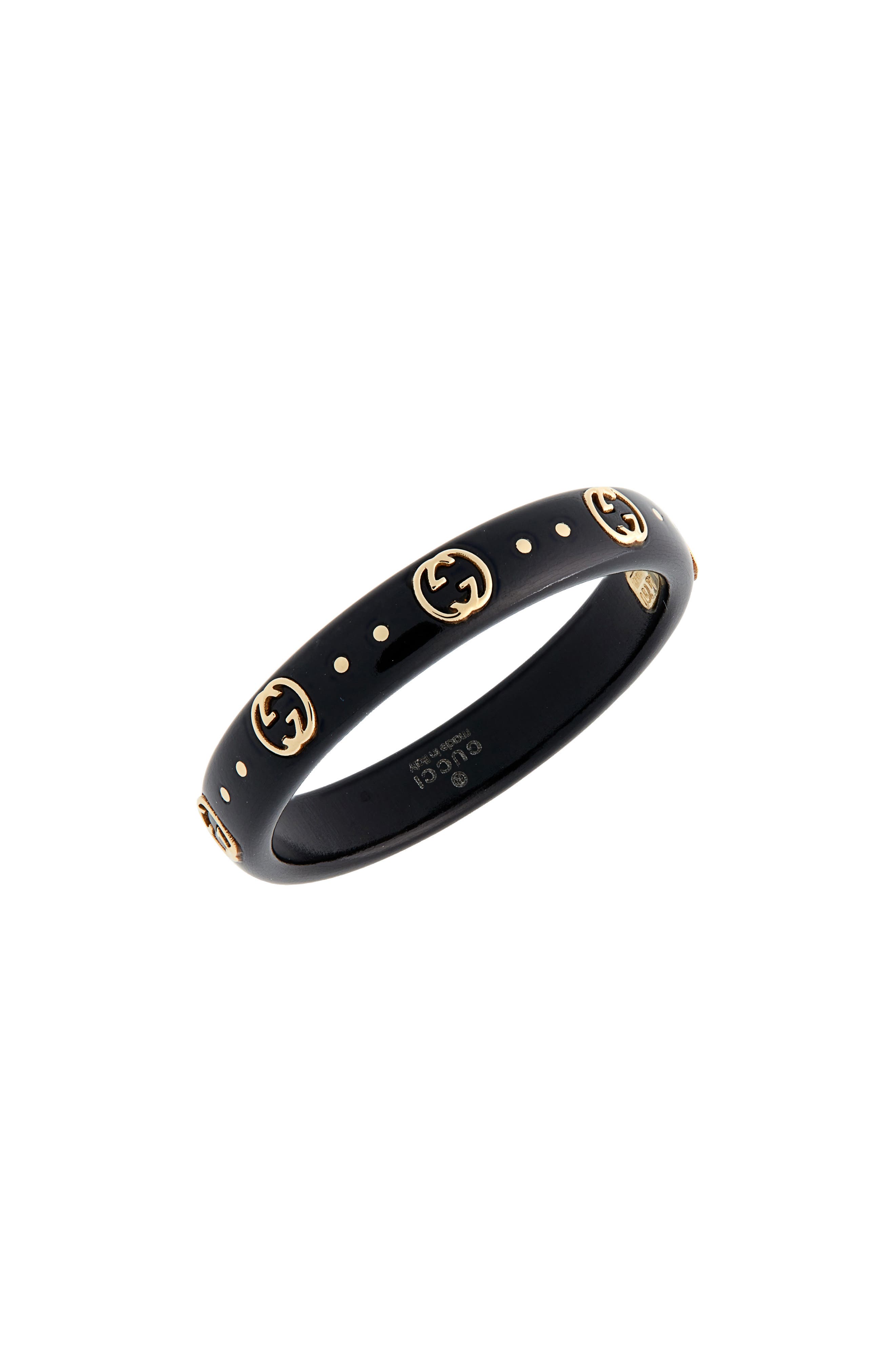 ---
#7: John Hardy Woven Bamboo Ring in Gold 18K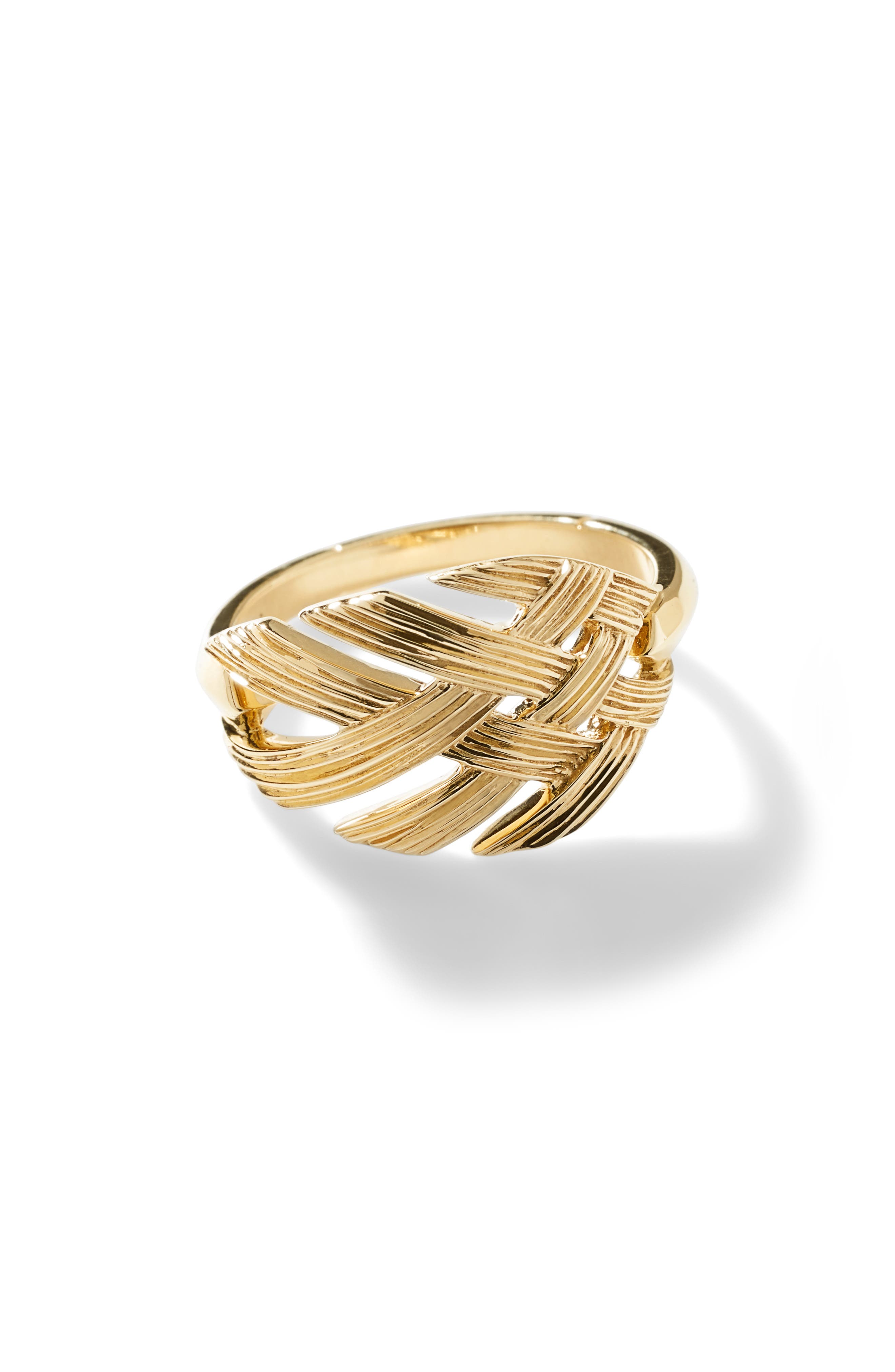 ---
#8: Sophie Buhai Silver Chalcedony Ring
---
#9: Raphaele Canot 18kt yellow gold large mixed gemstone ring
---
#10: Irene Neuwirth - Love Opal & 18kt Gold Ring - Womens - Multi
---
#11: Yvonne Léon - 9-karat Gold Diamond Signet Ring - 3
---
#12: 18k Yellow Gold Revere Ring with White Diamonds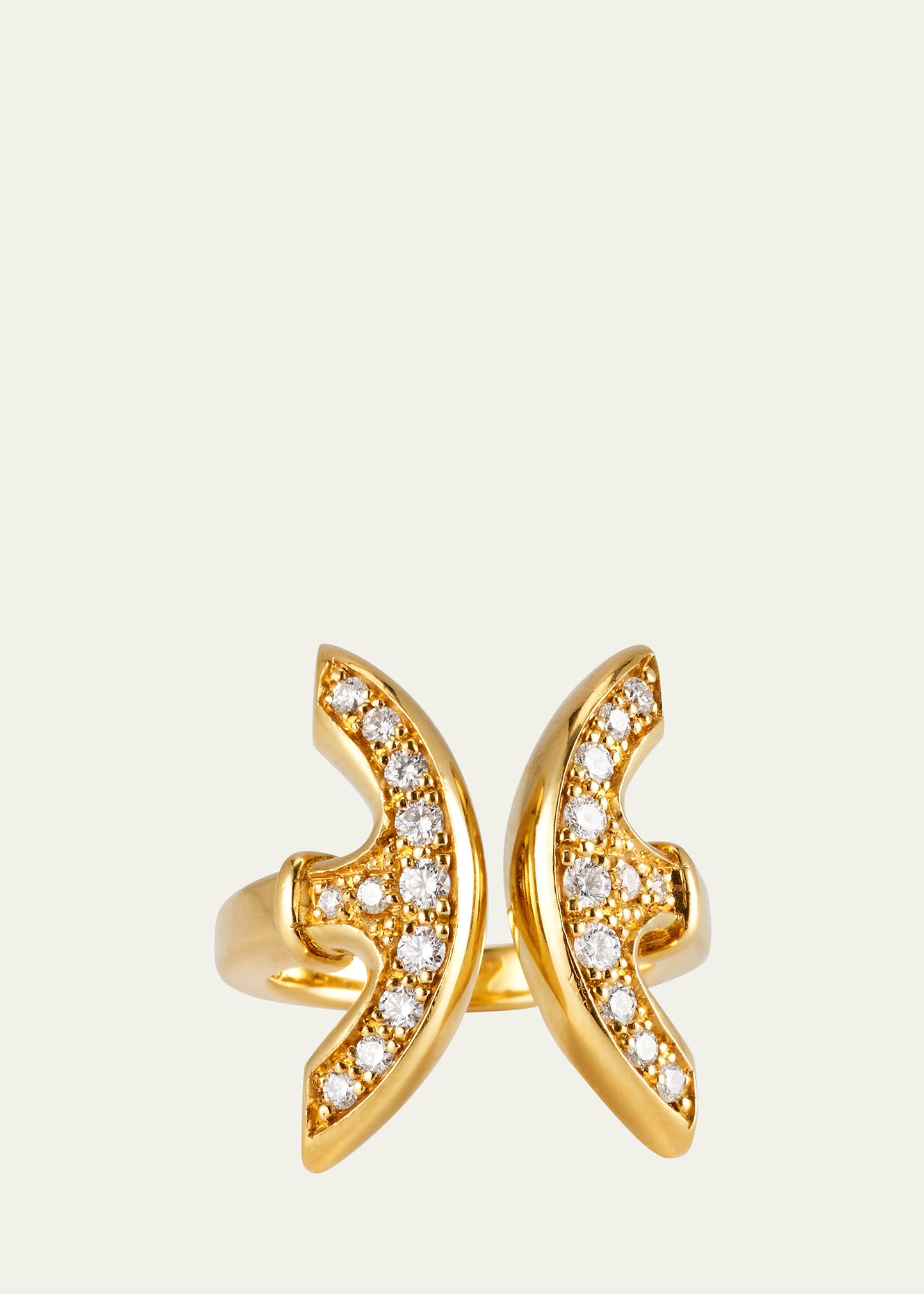 ---
What Are The Most Popular Designer Rings?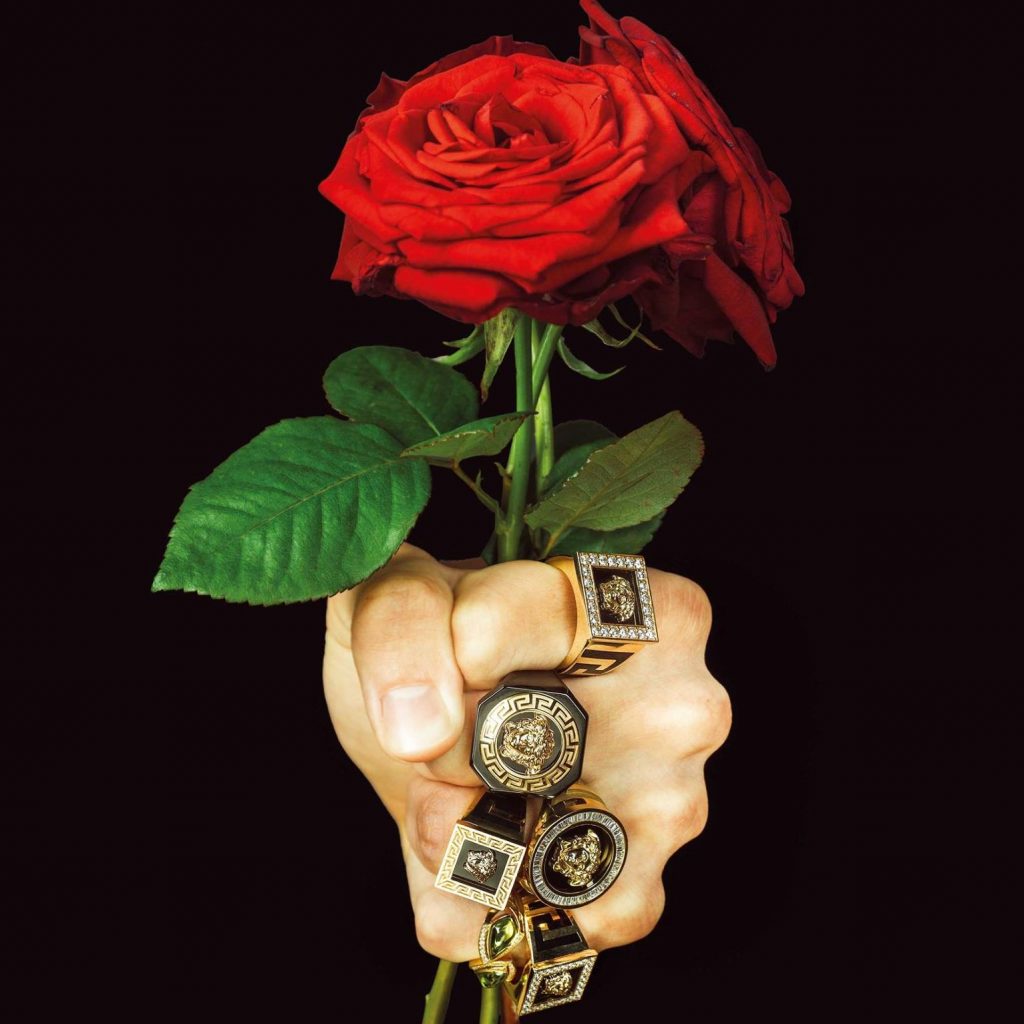 Pickiness is usually met with disdain, especially if it's toward designer goods. That being said, acting choosy has its perks. For one, it removes the annoyance of indecisiveness.
Two, it's a tell-tale sign that you'll actually wear the said piece. Trust me, nothing's more disappointing that never wearing that $2,000 Maison Margiela ring. 
With that in mind, can we interest you in some of the most popular designer rings? To keep things concise, we'll only feature a few brands instead of the jewelry itself.
Cartier: Like a Rolex watch, this designer brand is considered the top-tier choice for many ring enthusiasts. 
Tiffany & Co.: If you want to ooze that Breakfast at Tiffany's magic, then you have to opt for this classic brand. 
Harry Winston: Known for its decadent selection of Swiss watches, this jewelry brand is also recognized for its stunning collection of rings. 
Versace: Care to show off? If so, this loud-and-proud company is the go-to option for many A-listers. 
Why Are Designer Rings So Expensive?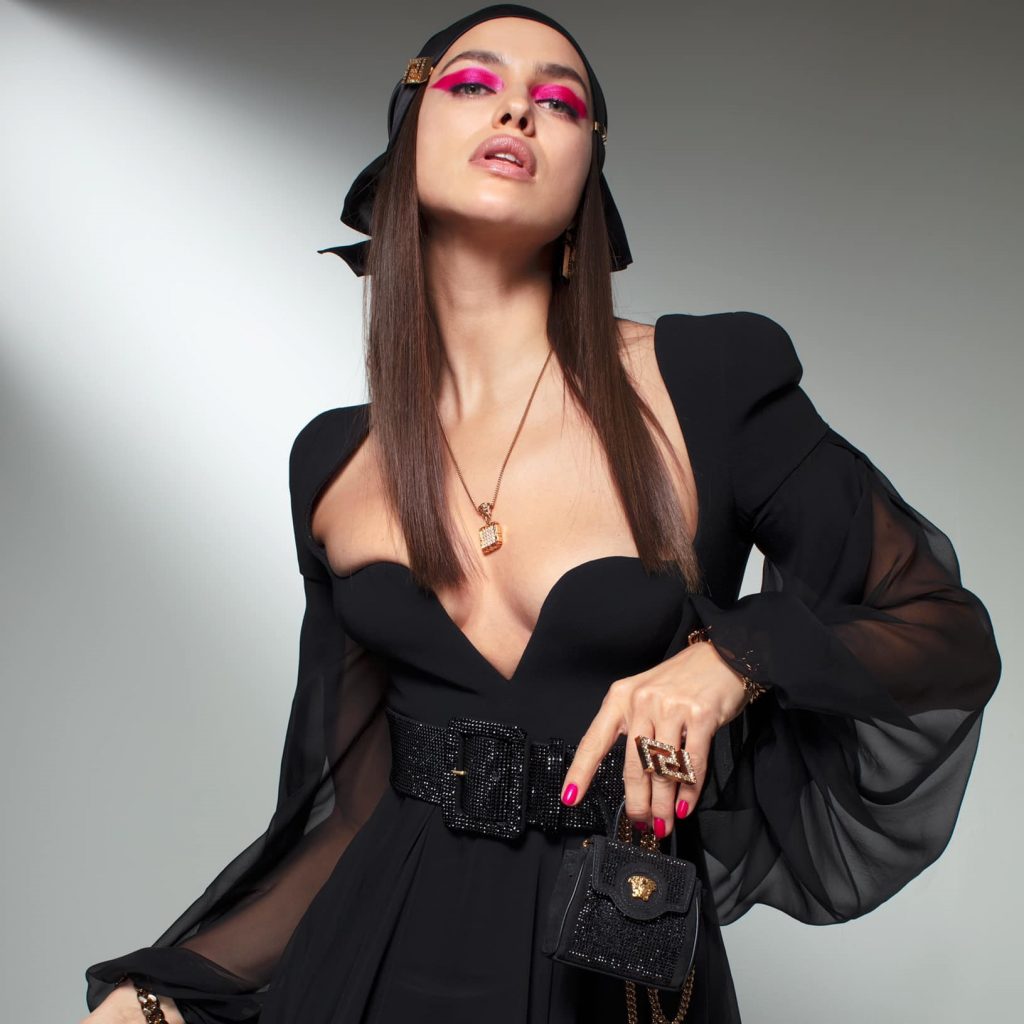 Haute couture is notoriously known for being super-expensive. And, of course, this includes designer rings. The high price can usually be justified in two ways: hype and construction.
Brands like Gucci and Mikimoto heavily depend on their own company reputation in order to gain profits. Sure, you're forking over $3,000 for a luxury product, but it does provide that air of exclusivity that other department store merch can never offer.
In regards to construction, a good majority of designer rings are made out of high-quality materials. Often made out of real gold and diamonds, it's not difficult to understand why they cost so much. 
How Can I Tell If My Designer Ring Is Real?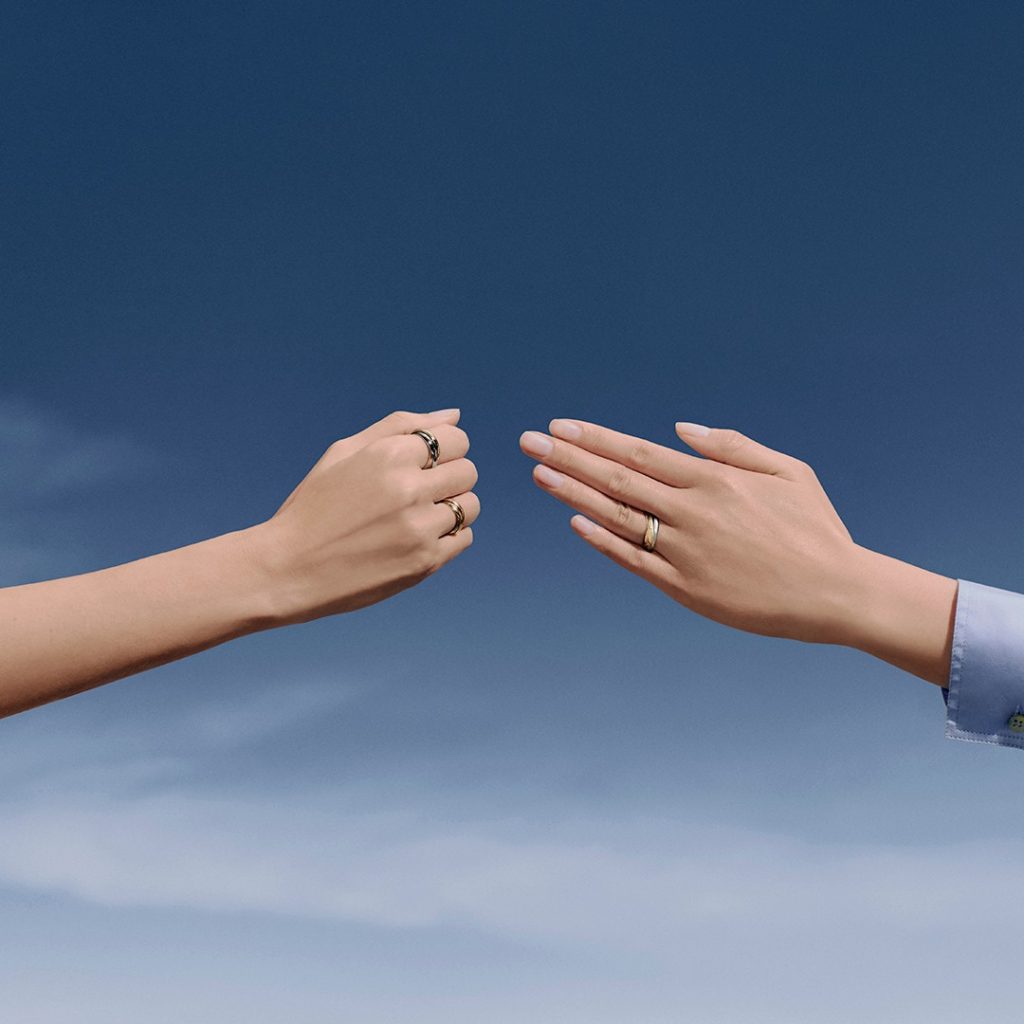 There are a few ways to authenticate a designer ring. Obviously, the most direct method is to have a professional validate it. They will usually use special devices to determine the quality of the metal and crystals. 
It's also worth noting that most luxury goods feature a manufacturer code, a brand logo, or some sort of serial number printed on the inside of the band. Of course, it's always a good sign if the ring is in its original packaging. 
What Are Designer Rings Made Out Of?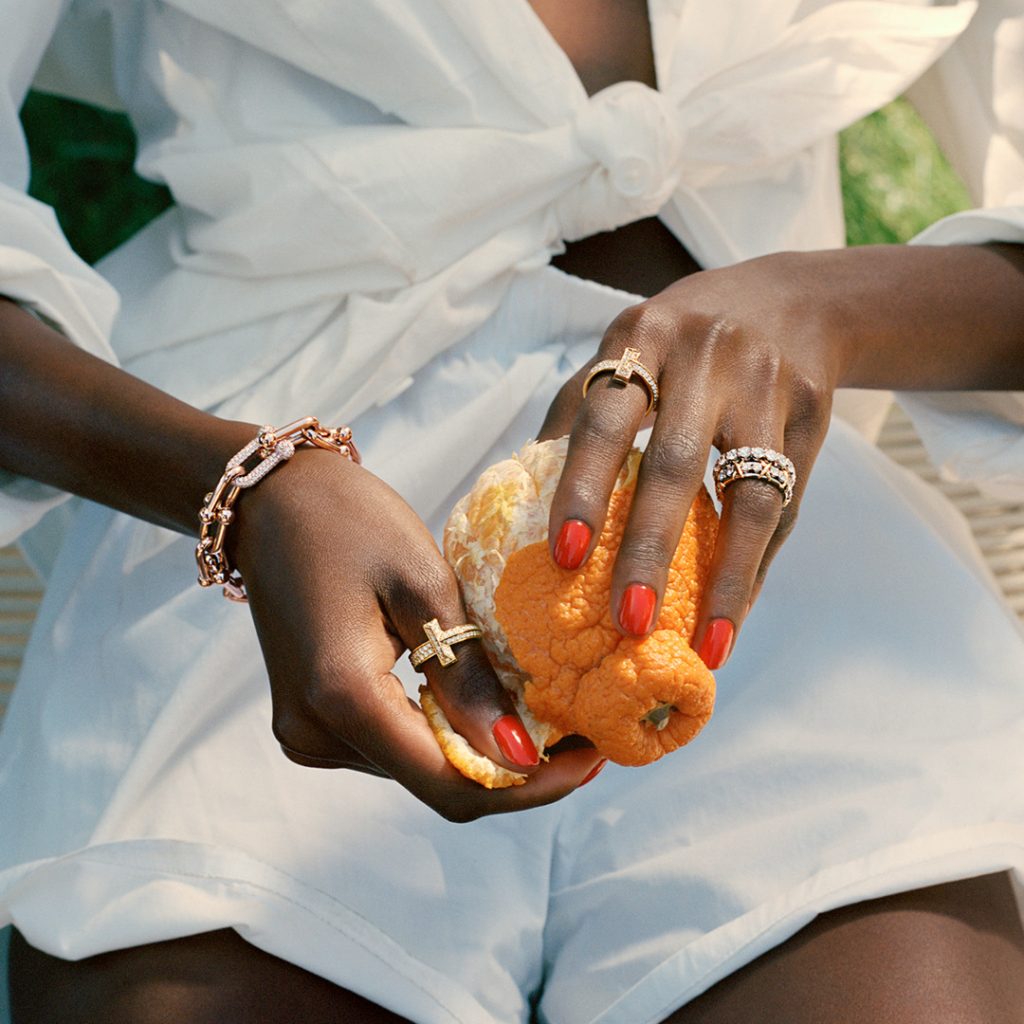 As previously mentioned, designer rings are made out of a typical blend of real gold, sterling silver, palladium, and diamonds. It's common to find some 'rarities,' including sapphire and ruby included in many designs. 
You should know that some brands, such as Gucci, have officially stated that their sourcing methods abide by ethical and environmental standards.
We highly recommend checking out your chosen company to see if they offer any sort of information regarding manufacturing. 
Are Designer Rings Worth It?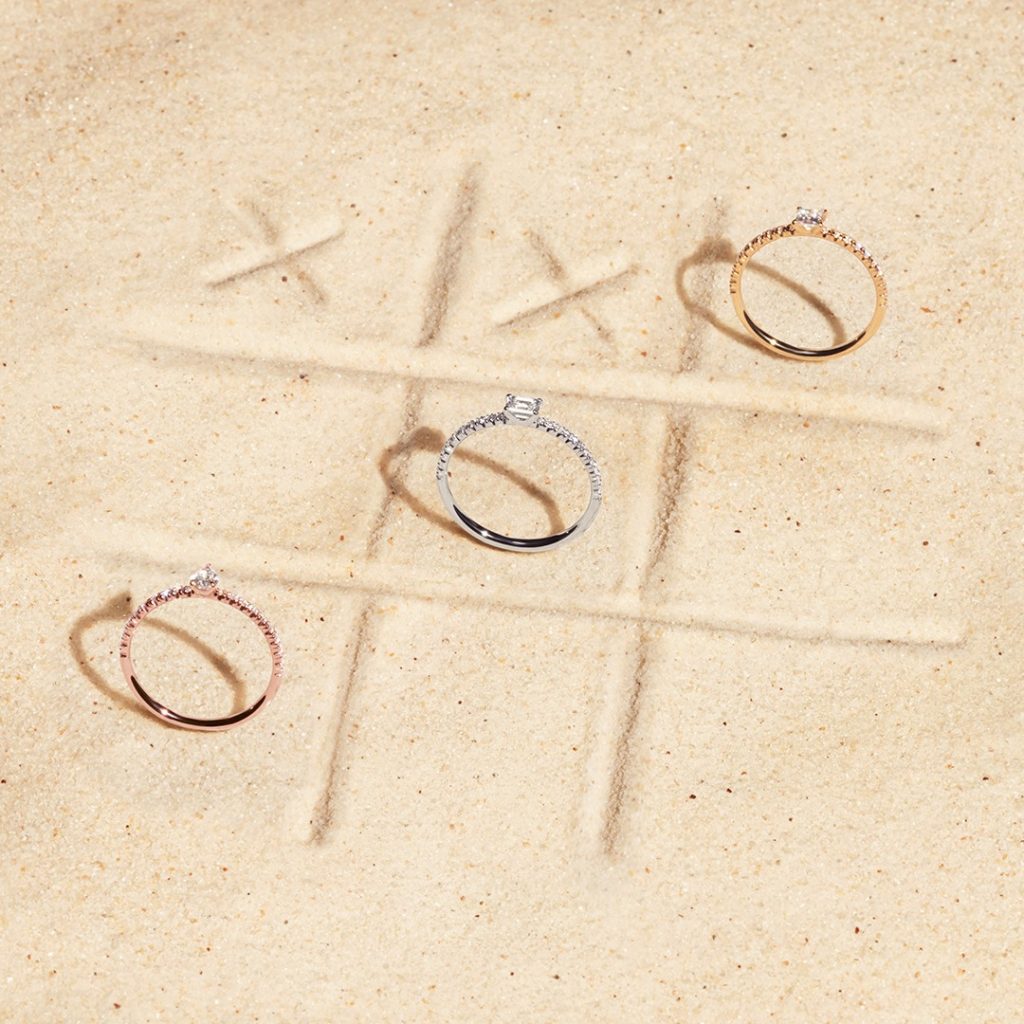 Whether it's a ring, necklace, or a pair of earrings, the expense is best justified by considering your personal aesthetic.
For instance, are you the type of person to wear bands? If so, do you see yourself donning that $3,000 Versace emblem every day?
It's important to answer these questions before buying a designer ring. Thankfully, customers can rest assured that most designer rings are well-made, so they don't have to worry about excessive wear and tear.
How To Style Designer Rings
It doesn't matter if you prefer maximalism or minimalism. Designer rings require further accessorizing, whether that be more jewelry or a matching outfit.
For those in need of style inspo, we'll provide some fashion advice to help you show off your luxury goods.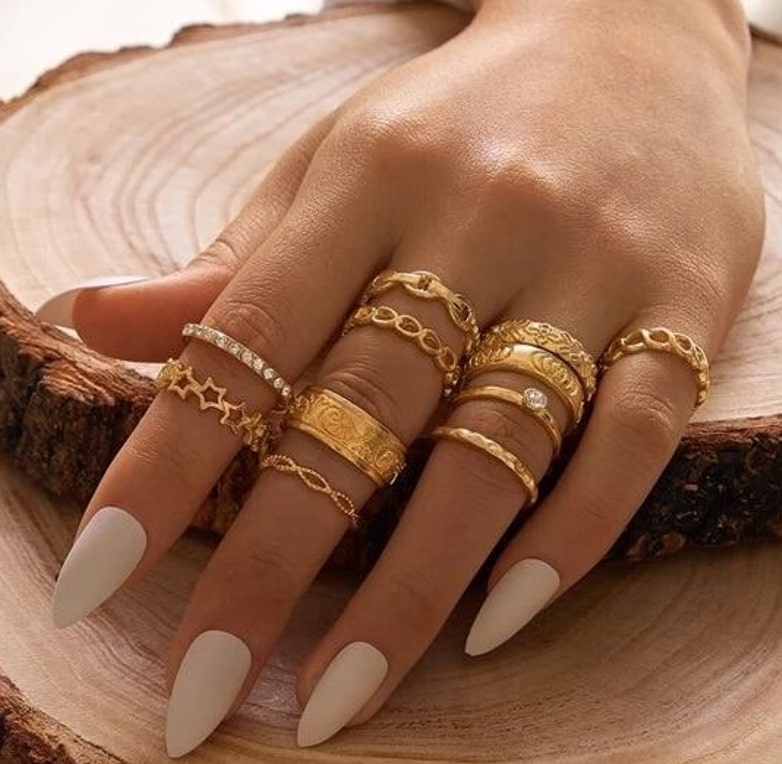 Stacked rings will never be considered practical, but we can't deny how fashionable they look. If you're looking for an excuse to buy another designer band, here it is.
We recommend sticking to one metal grade unless you're fine with mixing gold with sterling silver. 
Not a fan of long nails? If so, how about opting for the temporary approach? Metal stilettos are the best way to adopt that 'claw' aesthetic without committing to a semi-permanent manicure.
We recommend pairing your designer ring with the Armoured Stilettos & Midi Set offered by Selkie.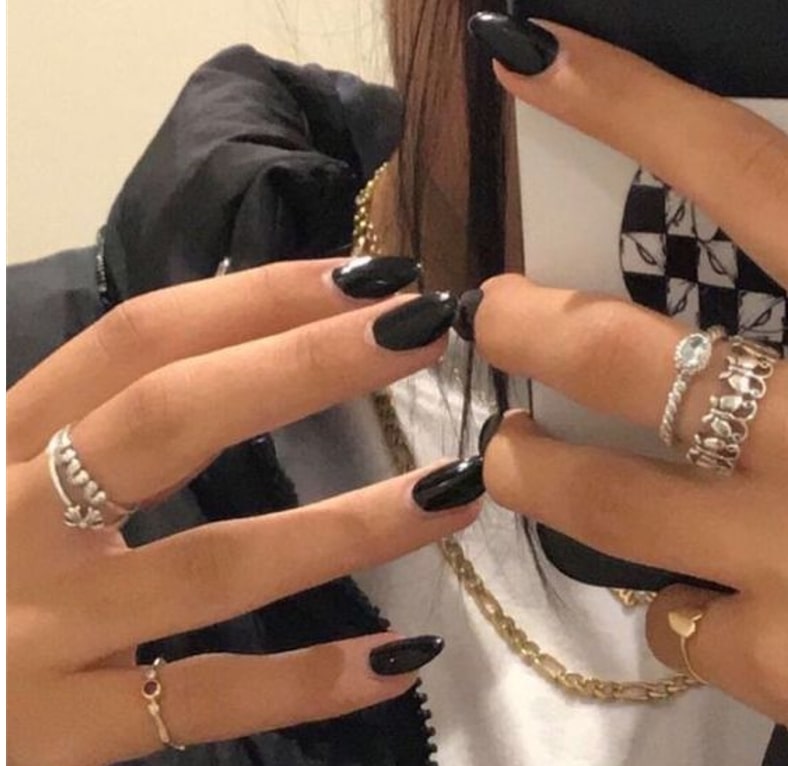 Painted nails are a must if you intend to wear a designer ring. We highly recommend opting for cool-toned shades for silver and warm-toned hues for golds.
Of course, you don't have to wear a completely monochrome nail color—we invite you to have fun with patterns, prints, and other nail art. 
---
Looking to stay up to date on all things designer? We've got you covered:
Get Access to Exclusive Deals
Subscribe for free to get exclusive deals in your inbox. 100% privacy