12 Best Designer Tote Bags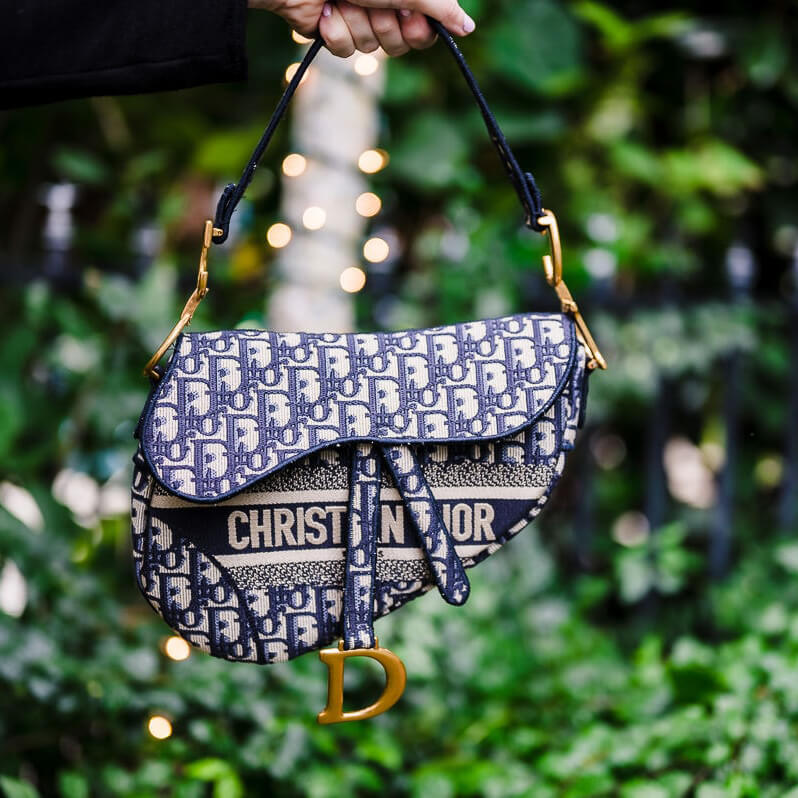 There's something to be said about the respectable tote bag. Generously sized and featuring practical pocket space, there's a sense of preparedness that the Neverfull or Musubi Mini offer us.
Those who own one automatically exude a go-getter attitude. They're ready to conquer the day, whether that be a long afternoon of endless lectures, meetings, or a lengthy catch-up with a friend.
From Acne Studios to Louis Vuitton, there are hundreds of designer tote bags to choose from. They're a great alternative for those who need to carry more since most can easily accommodate a water bottle, a compact wallet, and a few notebooks.
Ideal for traveling and long days, tote bags are one of the few luxury purchases that require zero justifications. 
Care for some recommendations? If so, we've put together a list of the best designer tote bags that are tote-ally in season.
Finding The Best Designer Tote Bags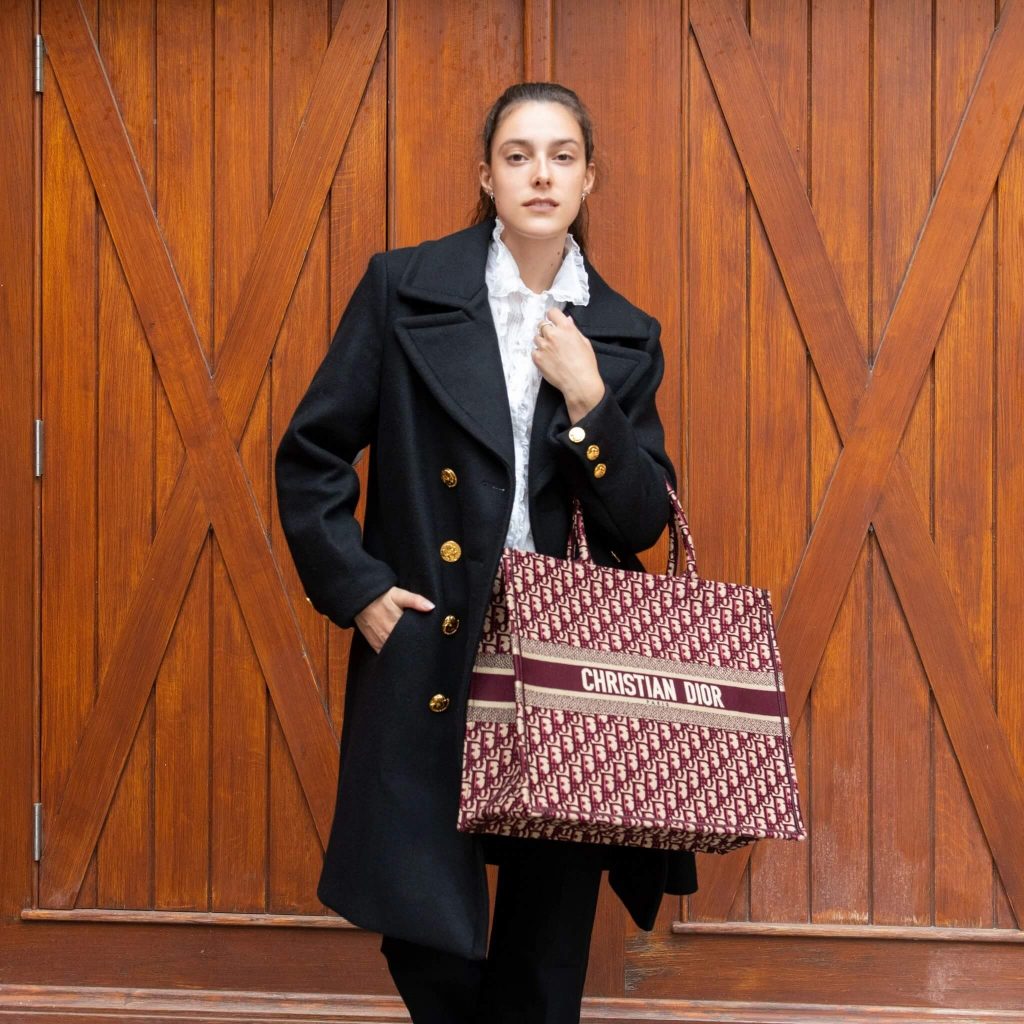 The best designer tote bags are known to be convenient, practical, and provide generous storage space. With that in mind, it seems counterintuitive to purchase a carry-on that doesn't meet these three requirements.
The size you need usually depends on the belongings you typically carry. Versatile designs feature pockets, adjustable buckles, zippers, and magnetic clasps. Tote bags devoid of additional storage space are typically considered a major red flag. 
Design is another factor worth considering. After all, you don't want to be stuck carrying an ugly tote bag. We highly recommend opting for monochrome hues and traditional silhouettes.
Abstract shapes and loud prints are often at risk of going out of style. Of course, this may not apply to maximalist fashionistas who live for big and bold designs. 
The 12 Best Designer Tote Bags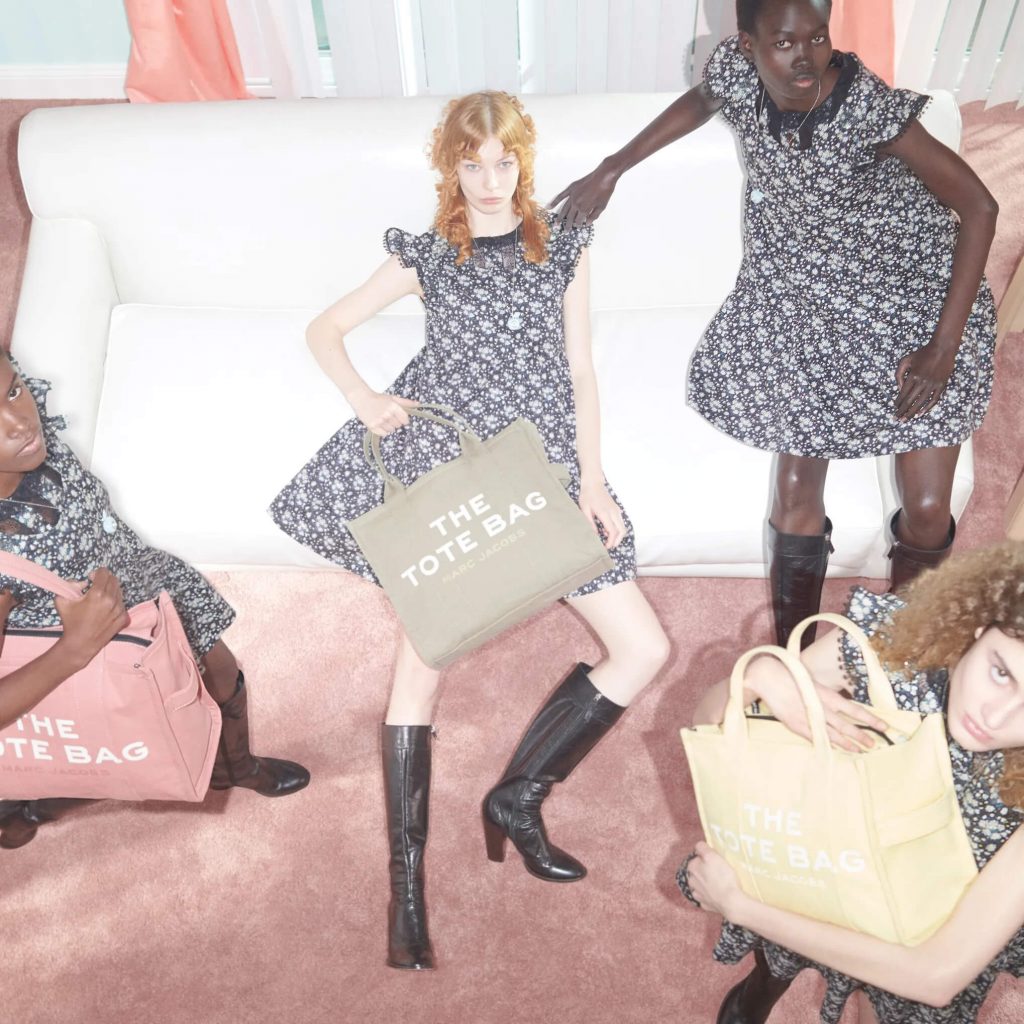 Haute couture is known to be controversial. Tote bags, on the other hand, are typically viewed as a classic wardrobe staple that's devoid of unnecessary details.
Of course, novelty tote bags are considered a thing in high fashion, but most trendsetters opt for traditional silhouettes compared to avant-garde art pieces. 
From Dior to Fendi, the tote bag has evolved past the traditional cotton carry-on. It's been reimagined over the years and is now considered a staple for the modern trendsetter.
Keep in mind that most versions are constructed with heavy-duty canvas and leather. 
If you can't be bothered to sift through hundreds of luxury brands, we'll keep things short and sweet. Here are 12 of the best designer tote bags that score major points when it comes to fashion and functionality.
#1: Christian Dior pre-owned mini Oblique Book Tote bag - Neutrals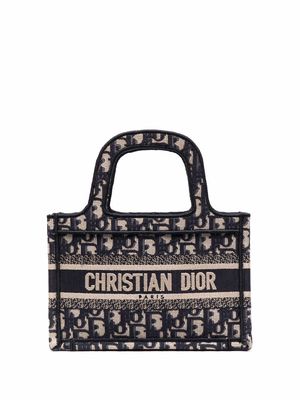 ---
#2: Marc Jacobs The Tote shearling-trim bag - Black
---
#3: Khaite Black Osa Medium Circle Tote Bag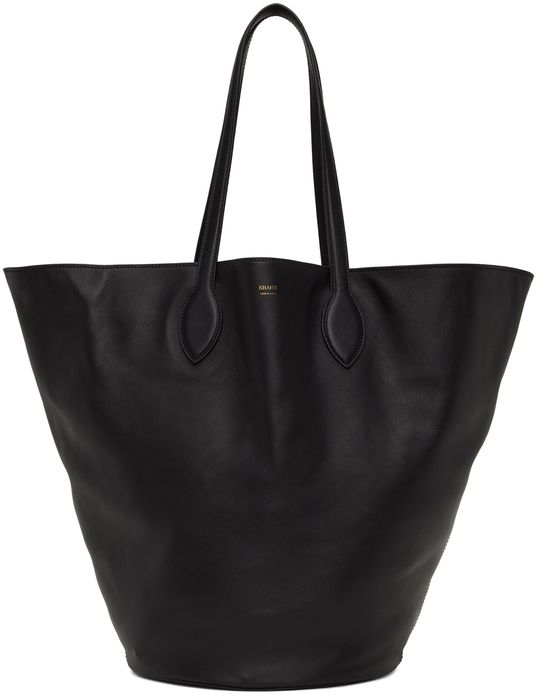 ---
#4: Gucci - Ophidia Web-stripe Gg Supreme Canvas Tote Bag - Womens - Grey Multi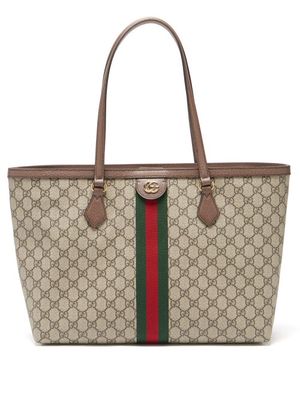 ---
#5: Balenciaga Black The Simpsons Edition Shopper Tote Bag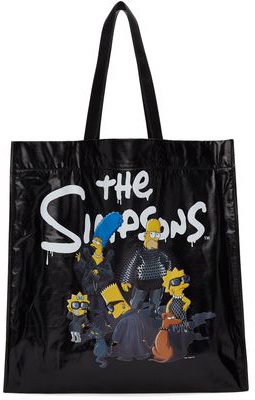 ---
#6: Salvatore Ferragamo The Studio Soft tote bag - Black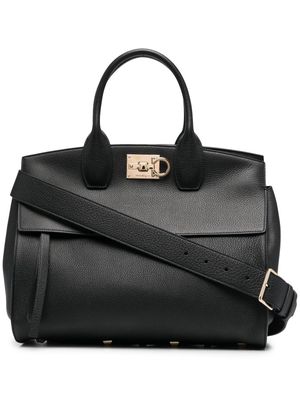 ---
#7: Alexander McQueen The Bundle logo tote bag - Black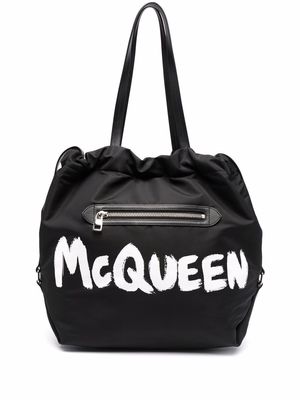 ---
#8: The Sant Kinchaku rectangular tote bag - Black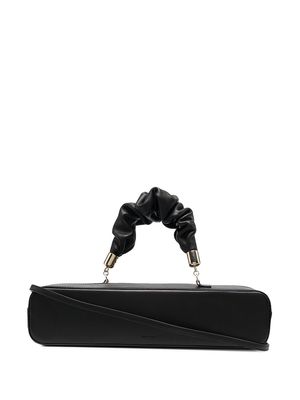 ---
#9: Fendi medium By The Way tote bag - F1BZJ-GRAVEL+ ANEMONE +MUL
---
#10: Tommy Hilfiger The Club tote bag - Black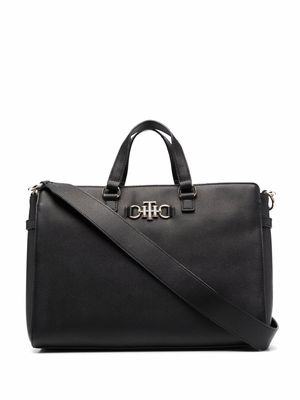 ---
#11: Stella McCartney x The Beatles graphic-print tote bag - White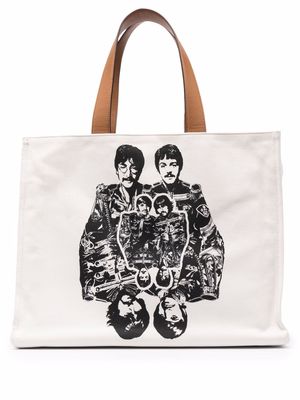 ---
#12: adidas logo-print tote bag - Pink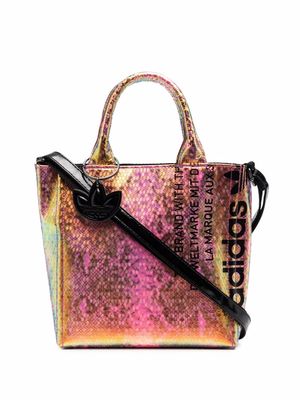 ---
What Are the Most Popular Designer Tote Bags?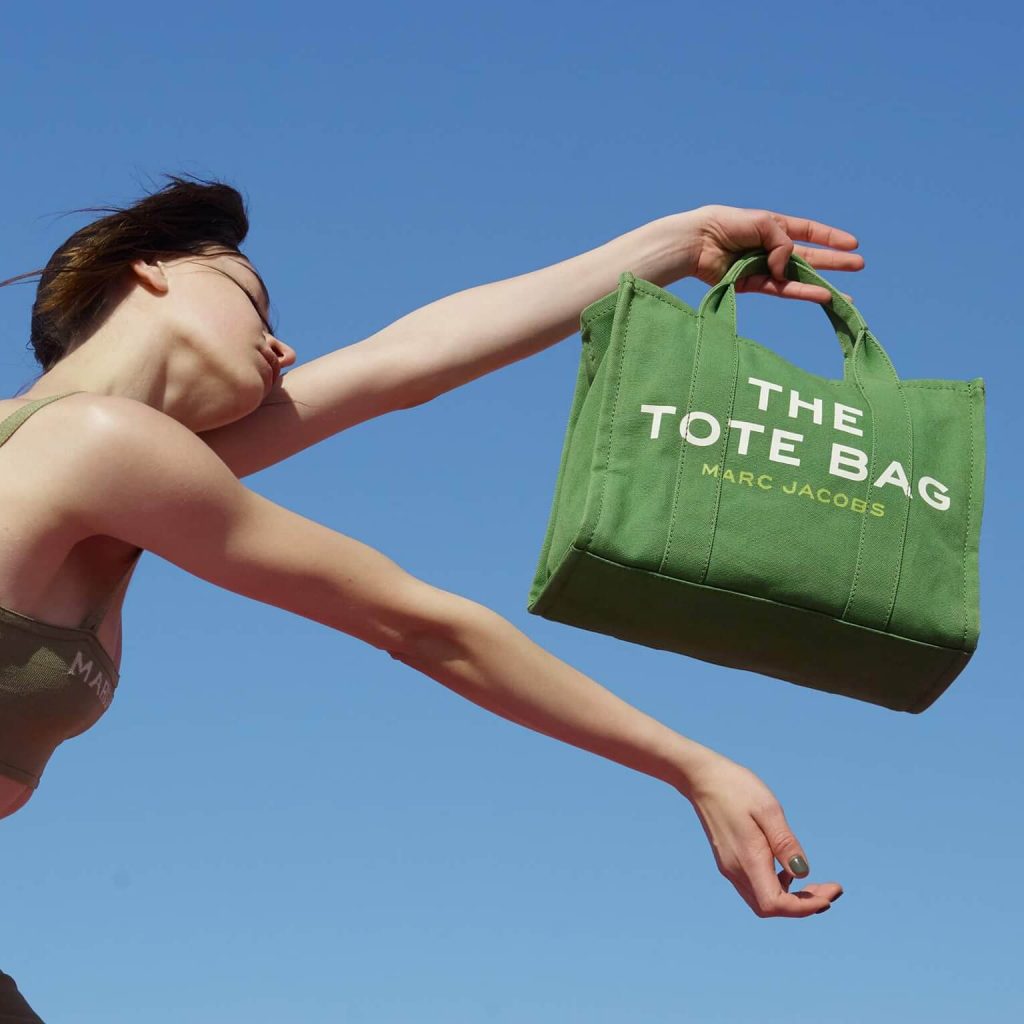 Online shopping sprees usually start with one query: "where should I even begin?" In our opinion, magazine listicles are the best way to help overcome buyer anxiety, as most countdowns feature a top-10 list of recommended goods.
For now, we'll keep things short by only showcasing four of the most popular designer tote bags for trendsetters to consider. 
The Dior Oblique Embroidered Tote Bag: Printed with the brand's signature monogram motif, this legendary bag can act as the ultimate humblebrag. 
The Marc Jacobs Tote Bag: For those unsure of the definition of a tote bag, Marc Jacobs provides a nifty reminder. 
The Khaite Circle Medium Leather Tote Bag: Cut in a trapezoid shape, this unique carry-on is considered a deviation from the classic rectangle design. 
The Gucci Ophidia Web-Stripe GG Supreme Tote Bag: Covered with the iconic GG print, it's definitely a favorite among maximalist trendsetters. 
What Are Designer Tote Bags Made Of?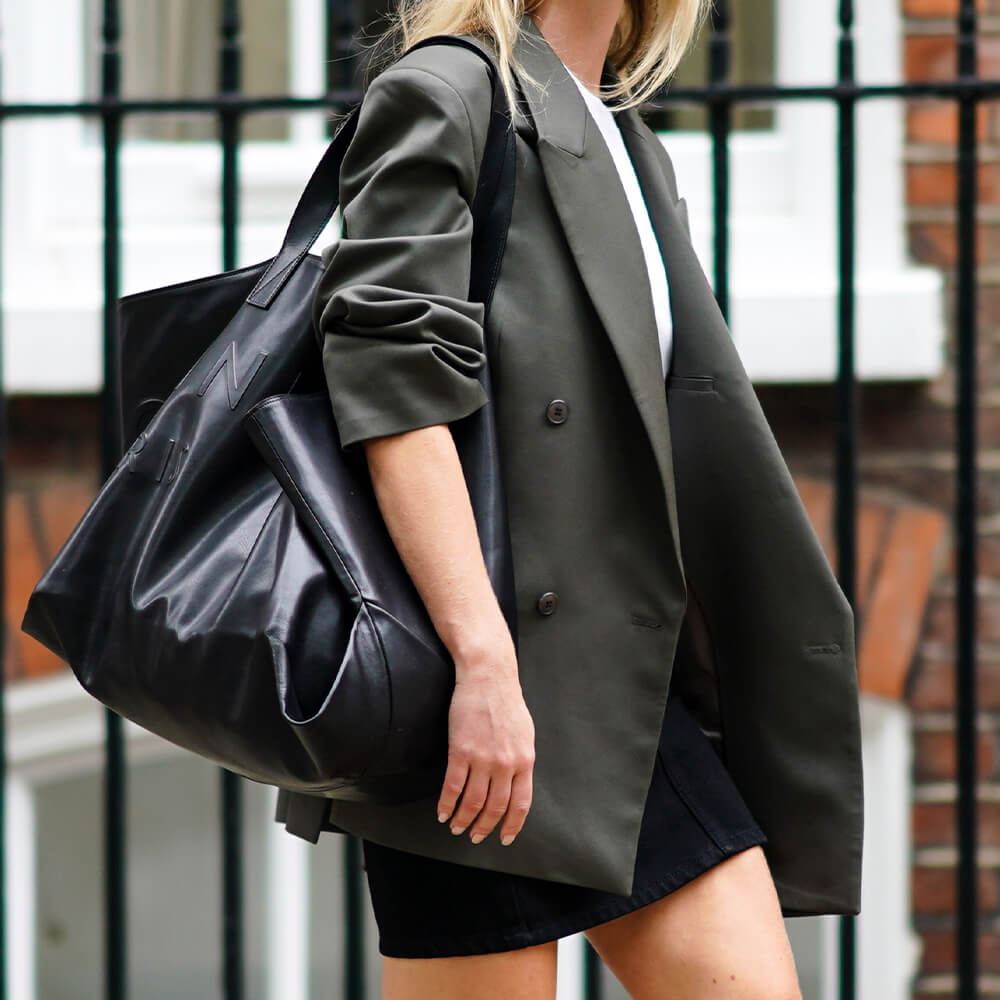 As previously mentioned, designer tote bags are usually constructed with genuine leather and heavy-duty canvas. 
Of course, it's common to find other designs made out of different fabrics, such as cotton, polyester, nylon, wicker, and jacquard.
You can rest assured that most carry-ons are durable and resilient under stress since they're typically made out of thick, heavy-duty materials. 
What Can Designer Tote Bags Be Used For?
There's no need to worry about the fashion police here. Designer tote bags can be used for many different functions.
Due to their generous size and sturdy construction, they're typically worn for long days out on the town. 
From water bottles and notebooks to hand creams and purses, tote bags can carry all your essential belongings. They can be your go-to companion for office meetings, errands, and casual dates.
In terms of occasions, this particular purse can be adapted for formal events and everyday settings, but this heavily depends on the design you currently own. 
Are Designer Tote Bags Worth It?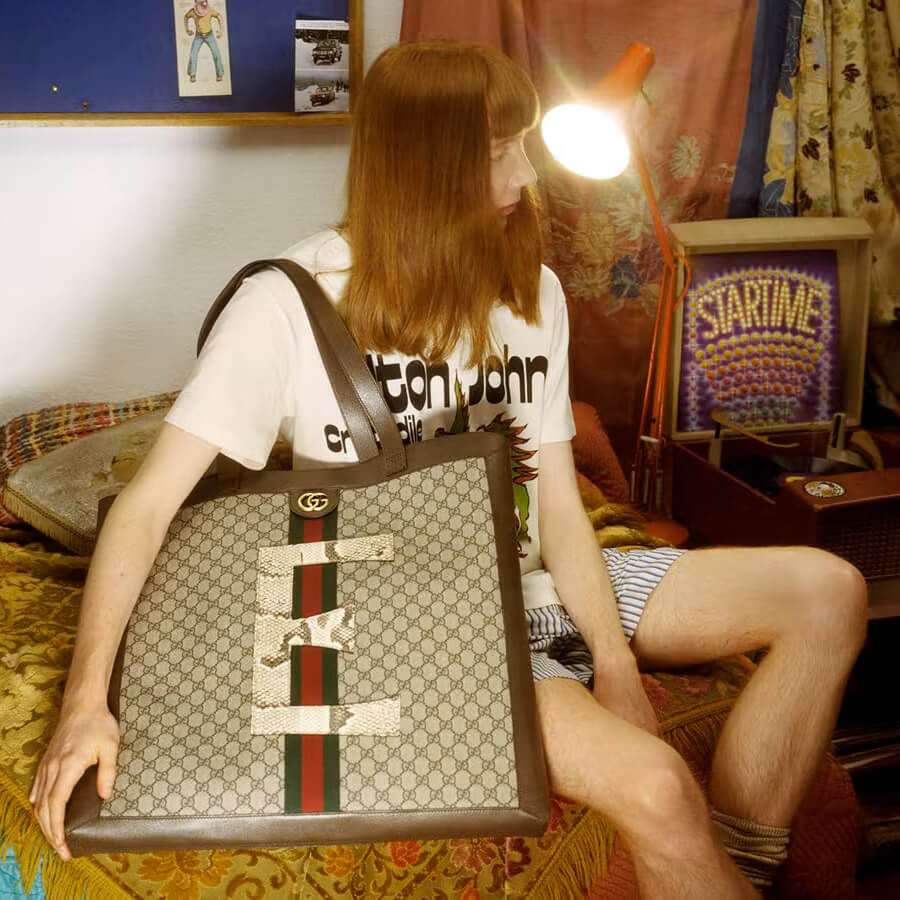 Featuring plenty of storage space and chic designs, not only are they practical, I think it's safe to say that designer tote bags are a worthwhile investment.
They serve as a great alternative for those who hate the bulkiness of backpacks and the unrealistic nature of mini purses. 
This particular carry-on can fit a large number of belongings, which is excellent for trendsetters who need a bag that holds more than just their phone, wallet, and keys.
If you're worried about the price tag, we highly recommend trying your luck at consignment shops. Online boutiques such as the Verstaire Collective and TheRealReal offer discounted prices on all designer goods.
How To Style Designer Tote Bags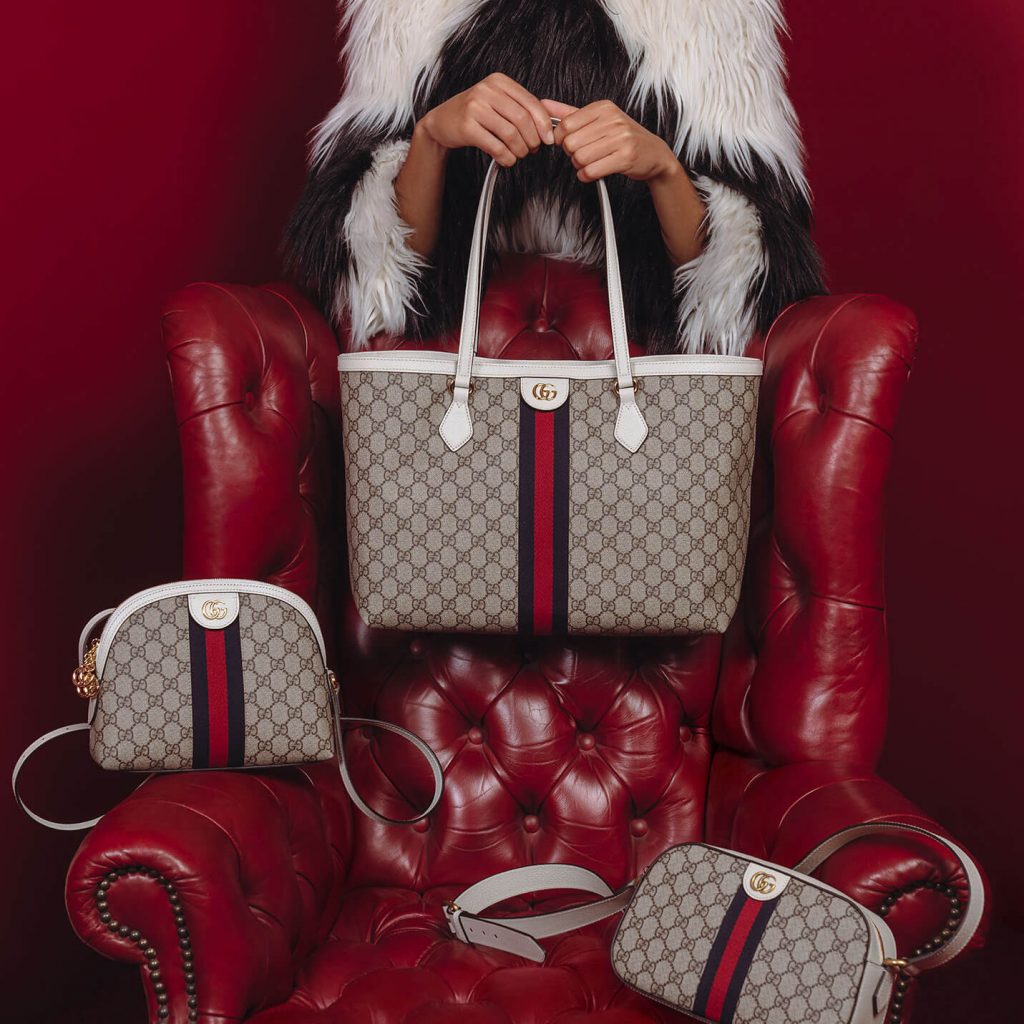 According to haute couture, it's imperative to match your bag with your outfit.
Of course, this only complicates things if you subscribe to the 'grab, dress, and go' mentality side of fashion. For those in need of OOTD inspo, we'll show you some ways to style your designer tote bag.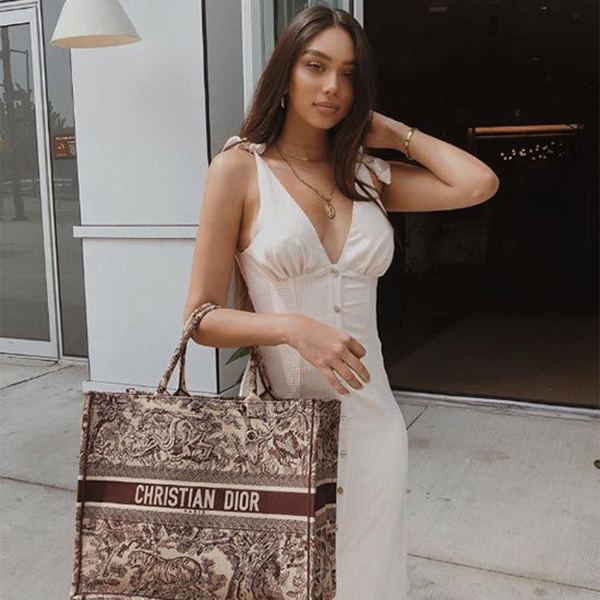 If you hate the stark and stiff aesthetic of most tote bags, why not opt for a romantic alternative?
Case in point, this Dior tote bag features a floral pattern in cream and espresso beige. We highly recommend wearing a flirty summer dress to help match the bag's flirty attitude.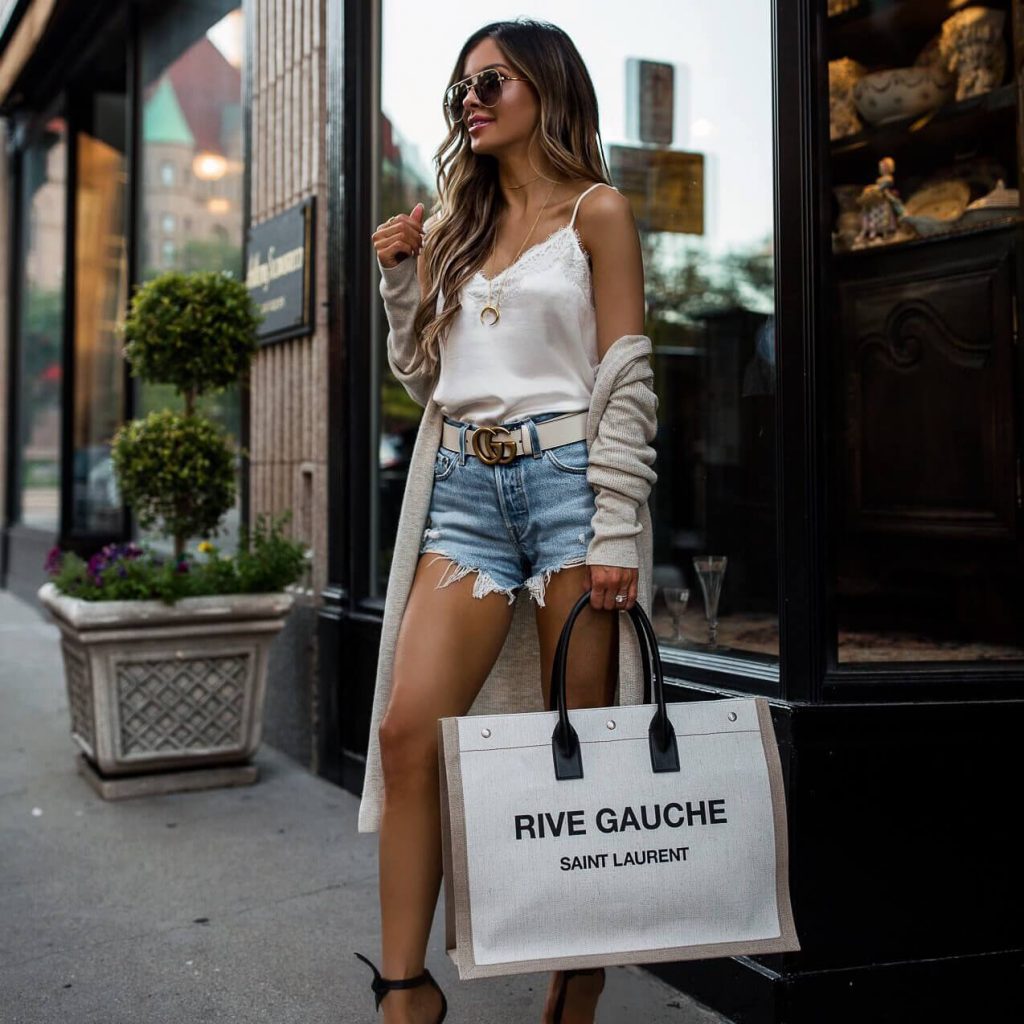 There's no need to wear a fancy gown or bedazzled jumpsuit with your tote bag. Haute couture can be simple as well.
For instance, this stunning outfit consists of a Saint Laurent tote bag, a pair of light wash jeans, a top, and a matching cardigan.
Considered a prime example of minimalism, it's an easy way to look stylish without unnecessary effort.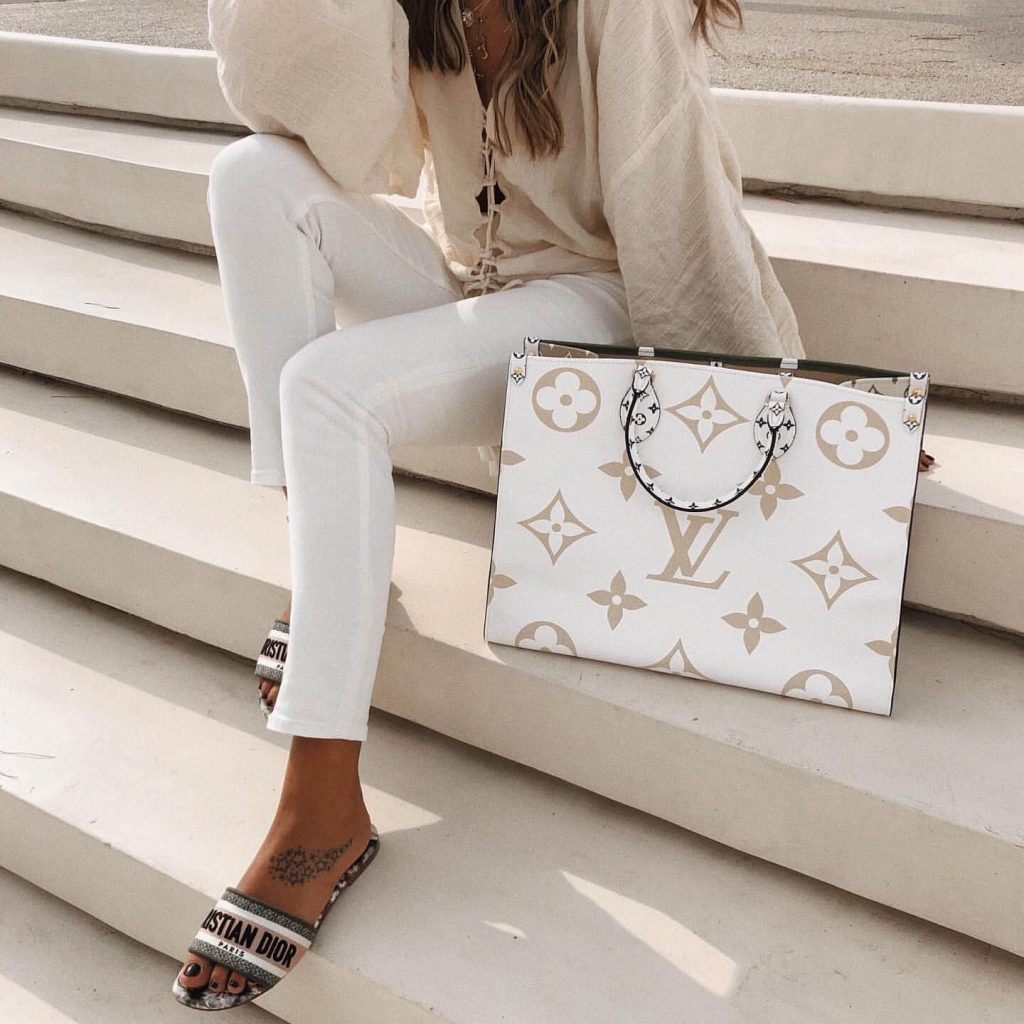 You can never go wrong with a basic monochrome outfit. Composed of a pair of white jeans, a cream-colored blouse, and a matching Louis Vuitton bag, it's a look that screams elegance, sophistication, and class in an uncomplicated manner. 
---
Looking to stay up to date on all things designer? We've got you covered:
Get Access to Exclusive Deals
Subscribe for free to get exclusive deals in your inbox. 100% privacy