12 Best Designer T-Shirts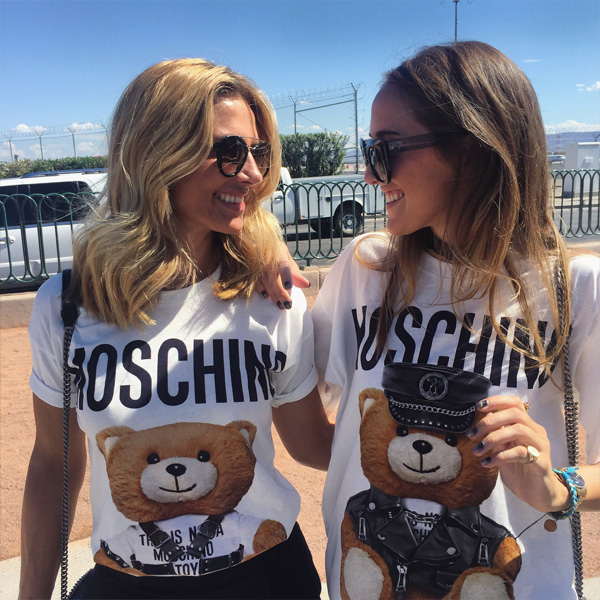 Karl Lagerfeld once famously said that he wished he had invented the white T-shirt. Simple in silhouette and construction, this wardrobe basic has played a pivotal role in fashion history. 
Unfortunately, nobody knows the true creator of the quintessential tee, but mass production began during the Spanish-American War. Ever since then, department stores and designers alike have produced thousands upon thousands of T-shirts. 
From Hanes to Gilded, it's common to have one or two $5 tees floating around in your wardrobe. If you want to step things up a notch, however, it's time to invest in a few designer T-shirts.
Printed with branded logos and motifs, companies like Fendi, Gucci, Off-White, and Versace give the tee a much-needed, runway-approved makeover. Basically, it's the type of top that's dressed to impress. 
Best paired with shorts, jeans, and skirts, here are 12 of the best designer T-shirts that are all the rage the season.
We'll be sure to add some background info on each featured brand, including cost, materials, and company history. 
Finding the Best Designer T-Shirts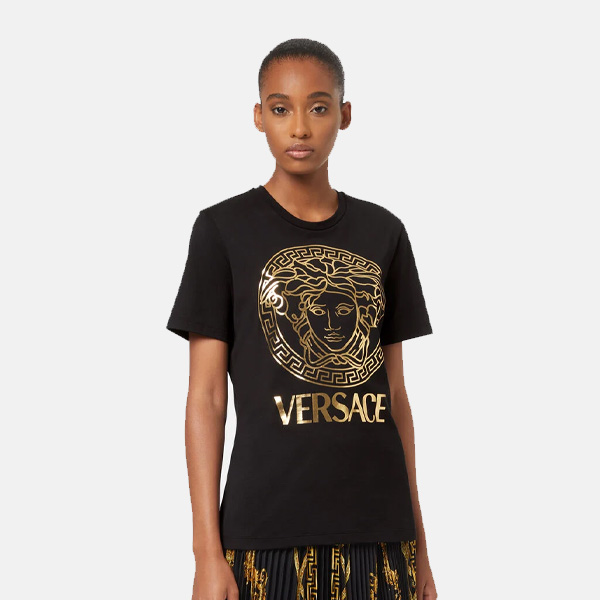 T-shirts are humanity's wardrobe staple. Timeless in silhouette, it's one of the few closet pieces that are entirely classless.
You've probably worn hundreds of tees up to this point in your life, so you're kind of a T-shirt expert by now.
Most trendsetters and casual dressers look for four things when buying a new top: versatility, practicality, design, and comfort. 
The best designer T-shirts should feel soft and be flexible in construction.
Obviously, you don't want to opt for the opposite—since stiff and itchy fabrics will usually cause you to throw the shirt in the donation bin. So, you should look out for materials such as elastane, 100% cotton, and polyester. 
Practicality and versatility are two sides of the same coin, and both are must-haves for any T-shirt. Of course, the perfect tee will typically pair with any outfit.
Unnecessary embellishments, such as beadery, sequins, and bobbles, make it generally hard to wear, so it's best to opt for something simple in design. 
Lastly, design is another factor worth considering. Customers should settle for a tee that blends with their current wardrobe.
This doesn't always entail minimalism—as you can find T-shirts for every kind of aesthetic—ranging from maximalism, and cottage-core, to techwear, and more. 
The 12 Best Designer T-Shirts
There are days when you just can't be bothered. Blouses seem too dramatic, tank tops are just too revealing, and button-ups are uber-conservative.
Scouring through your wardrobe won't do you any good which is why, on days like these, it's best to opt for the traditional T-shirt. 
Uncomplicated in shape and comfy in nature, it provides a slight reminder that it's never a bad idea to go back to the basics.
If you're in the mood for something a bit fancier, we've gathered 12 of the best designer T-shirts for you to peruse.
Be sure to check out our FAQ section as well, because we'll address some common queries related to quality, routine maintenance, and materials. 
#1: Fendi Logo Embroidered T-Shirt in White/Blue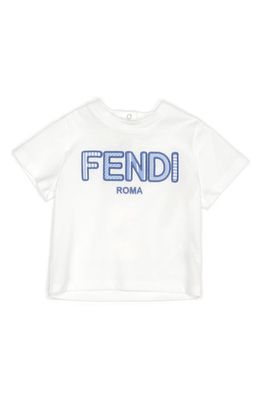 ---
#2: Gucci White Cotton T-Shirt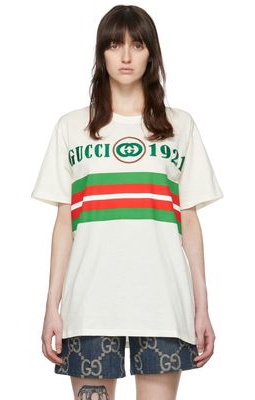 ---
#3: Off-White short-sleeve T-shirt - Red
---
#4: Versace La Greca Logo Gym T-Shirt in Nero Candy
---
#5: Supreme Everything Is Sh*t T-shirt - Black
---
#6: Stussy Flower cotton T-shirt - White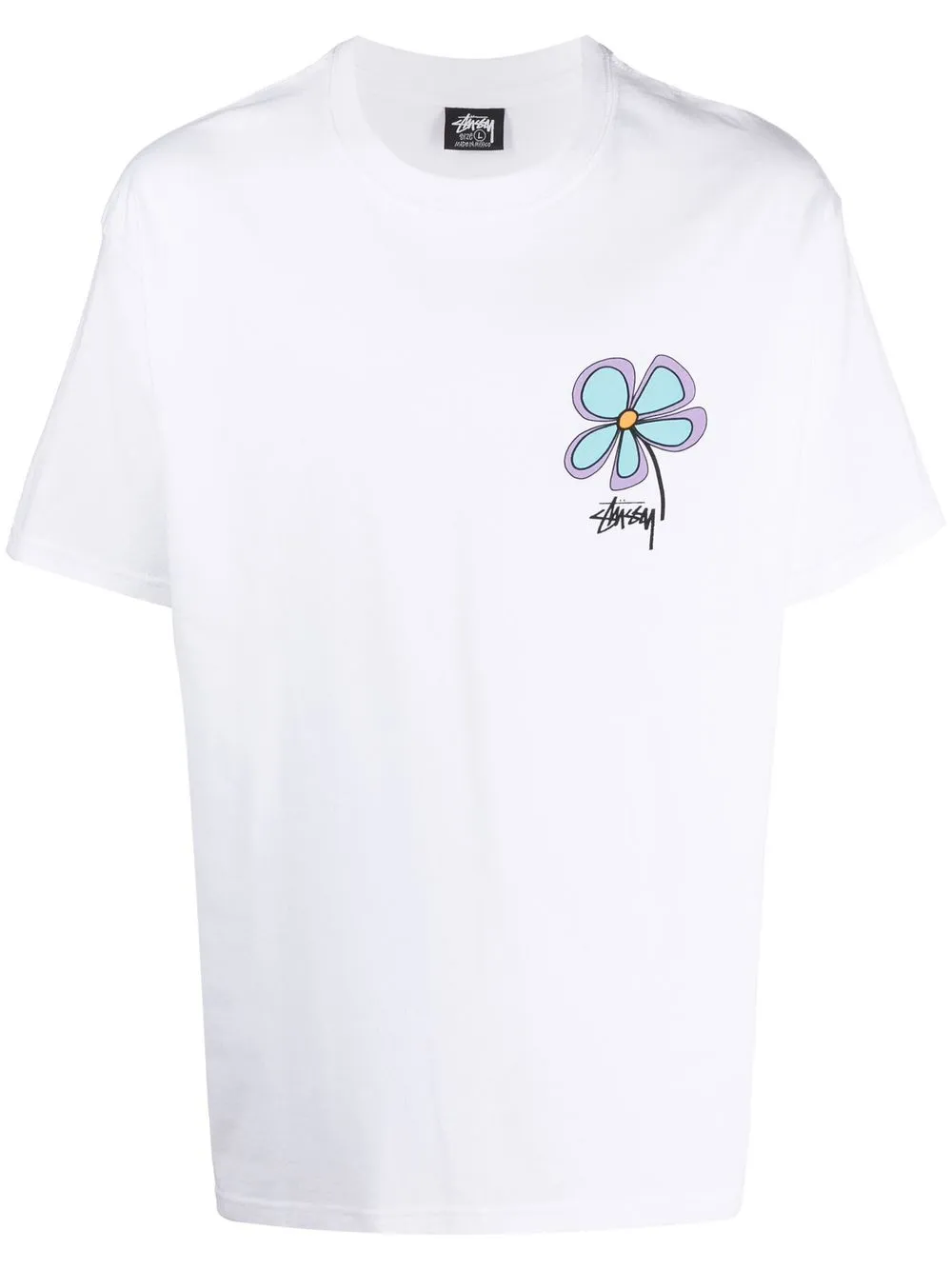 ---
#7: Brunello Cucinelli logo-patch short-sleeved T-shirt - White
---
#8: Balenciaga Purple Cotton T-Shirt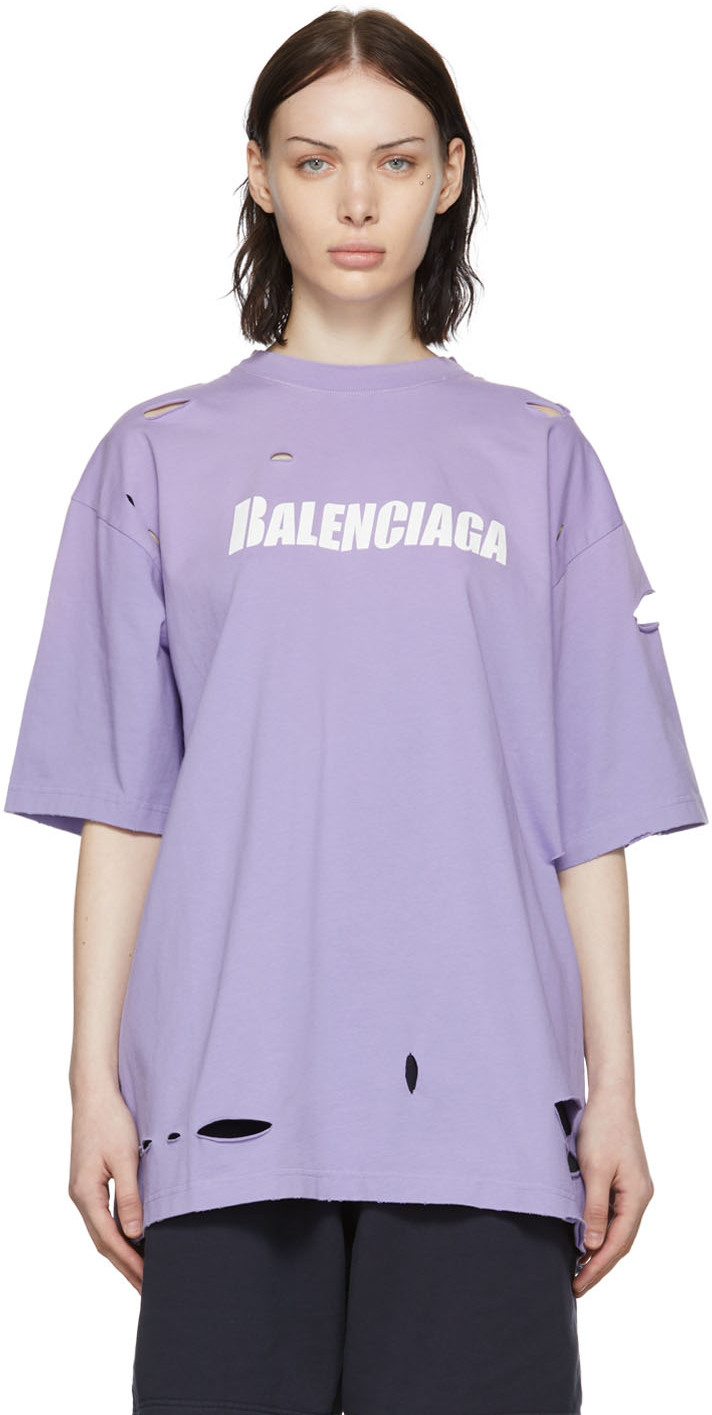 ---
#9: Givenchy Green Cotton T-Shirt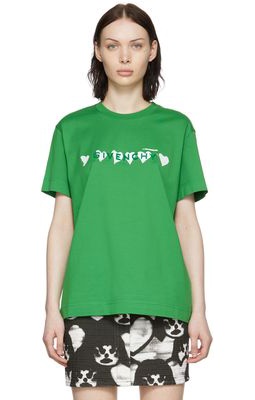 ---
#10: Yves Saint Laurent Crop Cotton Jersey T-Shirt in Naturel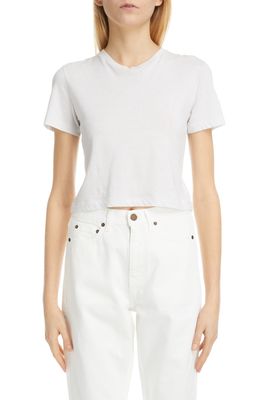 ---
#11: Balmain Black Cotton T-Shirt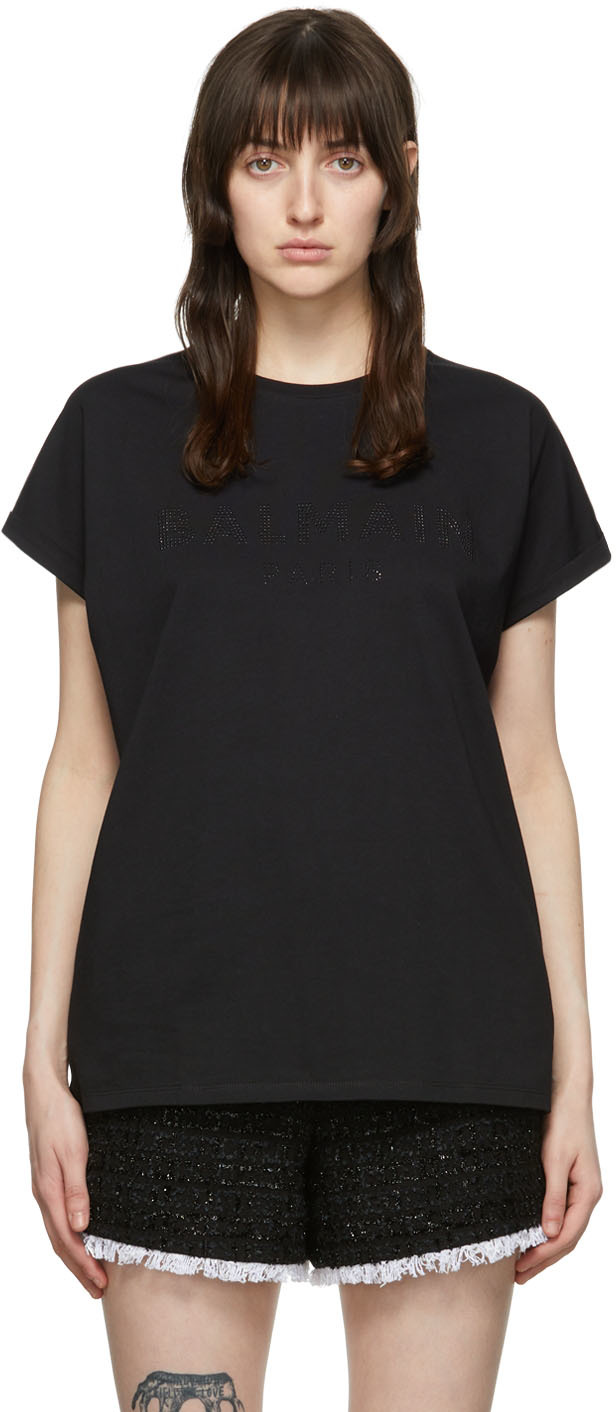 ---
#12: Moschino Purple Cotton T-Shirt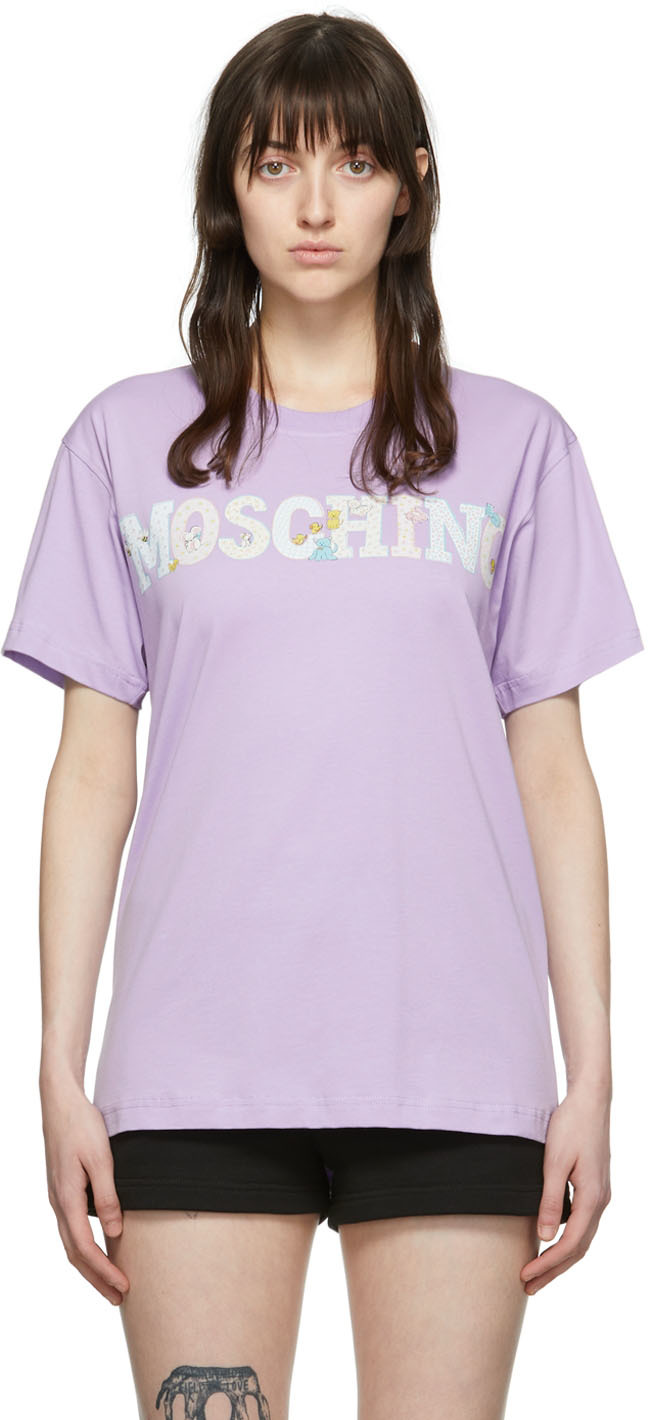 ---
What Are The Most Popular Designer T-Shirts?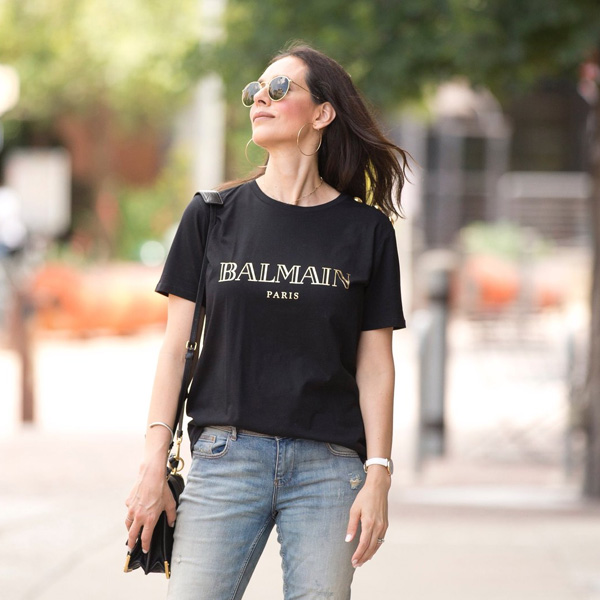 The designer T-shirt aisle doesn't include a small selection of brands. In fact, it's big enough to fill an entire department store floor. 
Thanks to the convenience of online shopping, however, there's no need to sift through thousands of tees manually. Still, it takes a considerable amount of time, patience, and effort in order to find something that speaks to you. 
Care for a condensed list? We'll feature four of the most popular designer T-shirts that are sure to tickle your fancy.
Supreme: Considered the go-to brand for hypebeast enthusiasts, this company offers its iconic white tee with the company logo on top.
Gucci: We're specifically talking about their branded selection of T-shirts. Accentuated with a green and red stripe, customers can choose either a white or black tee.
Stussy: Typically featuring graphic prints, this brand provides a stunning collection of 'skater boy chic' clothing.
Brunello Cucinelli: Care for something more simple? If so, this luxury brand is home to hundreds of simple yet elegantly made tees.
Which Designer T-Shirts Are Trending?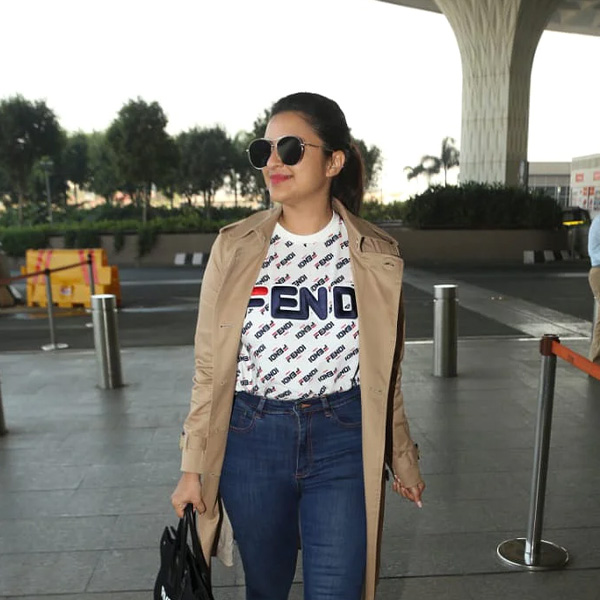 You can rest assured that the four T-shirts we featured are at the height of trending. But for those in need of more recommendations, we suggest that you check out Fendi, Calvin Klein, Balenciaga, and Vetements. 
What Are Designer T-Shirts Made Of?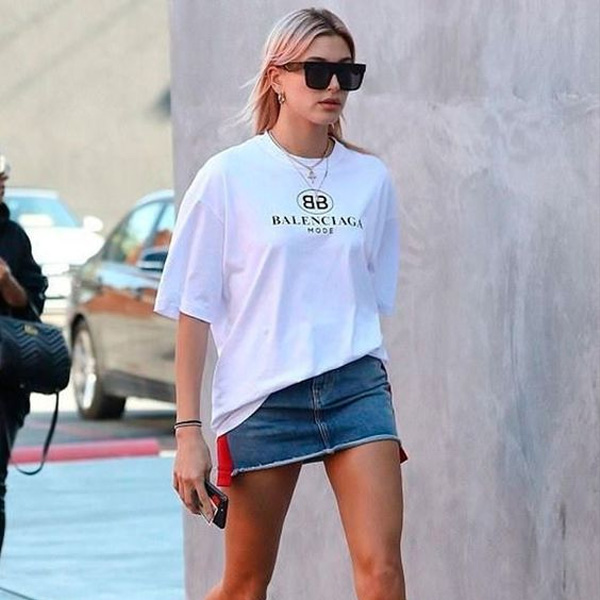 We don't mean to burst your bubble, but designer tees are constructed with basic materials. They aren't made with rare wools and silks, as most brands use a common mix of cotton, polyester, and elastane. 
Made of stretchy and durable knits, wearers can relax knowing that their tops won't fall apart anytime soon. Of course, it's not uncommon to find companies that use other textiles, such as cashmere, linen, and rayon.
How To Wash Designer T-Shirts?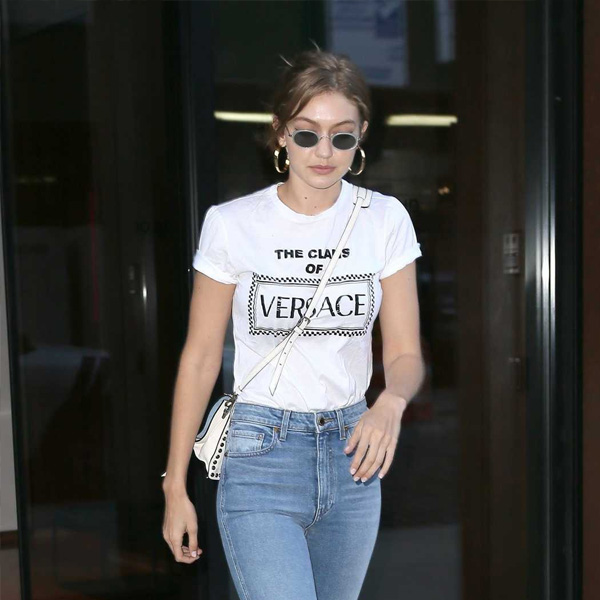 Designer goods are notoriously known to be fussy to maintain. T-shirts are no exception, as most brands recommend dry-cleaning or regular hand-washing them.
As a general rule of thumb, you should never toss your $200 tee in the laundry machine or dryer. Doing so will increase the risk of shrinking, wrinkling, and ripping. 
Are Designer T-Shirts Worth It?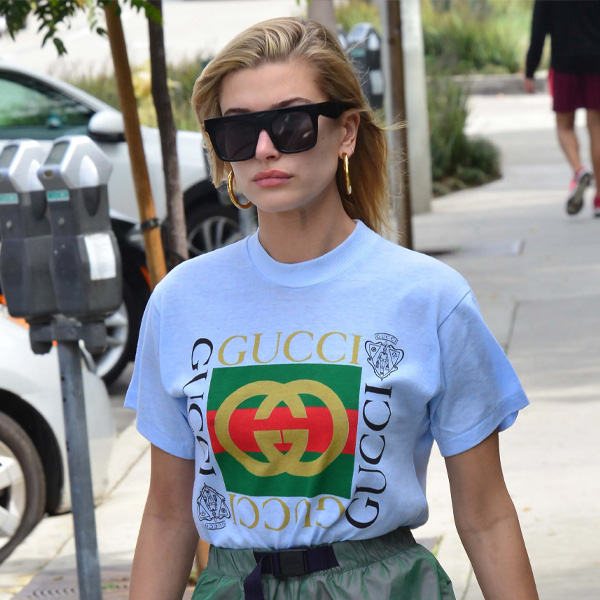 T-shirts rank high in versatility. That being said, most donation centers and landfills are overflown with used tees.
If you want to become a responsible shopper, it's important to give every purchase some extra forethought, and carefully consider your needs before buying a tee. 
Those who continuously wear T-shirts on a regular basis may find value in a designer alternative.
On the other hand, trendsetters who regularly toss out dozens of tees may view luxury tops as another unnecessary purchase.
At the end of the day, before purchasing a designer T-shirt, it's crucial to assess your personal relationship with fashion. 
How To Style Designer T-Shirts
I think it's safe to say that we have evolved past the traditional white T-shirt. Today, we're spoiled with countless options. From embellished tops to graphic prints, it's increasingly difficult to create a cohesive outfit around the modernized tee.
For those in need of fashion inspo, we'll provide some tips and tricks on how to style designer T-shirts.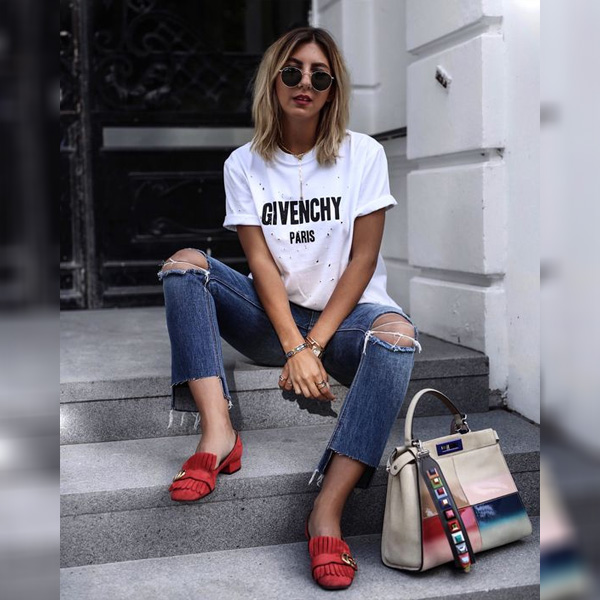 White tees and jeans are best described as the James Dean of fashion—with their iconic and slightly vintage aesthetic. So, you can never go wrong with this classic combo.
Composed of a Givenchy T-shirt, ripped denim, and a pair of red shoes for a pop of color, this outfit is the perfect blend of function and fashion.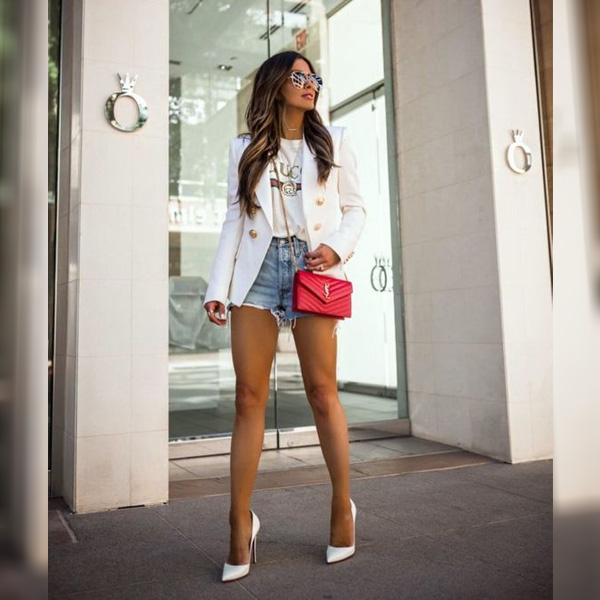 It's not office appropriate, but it'll definitely garner some likes on Instagram. This chic outfit features a Gucci T-shirt, a white blazer, denim shorts, and a pair of tall stilettos.
For accessories, we recommend topping the look off with a YSL red bag.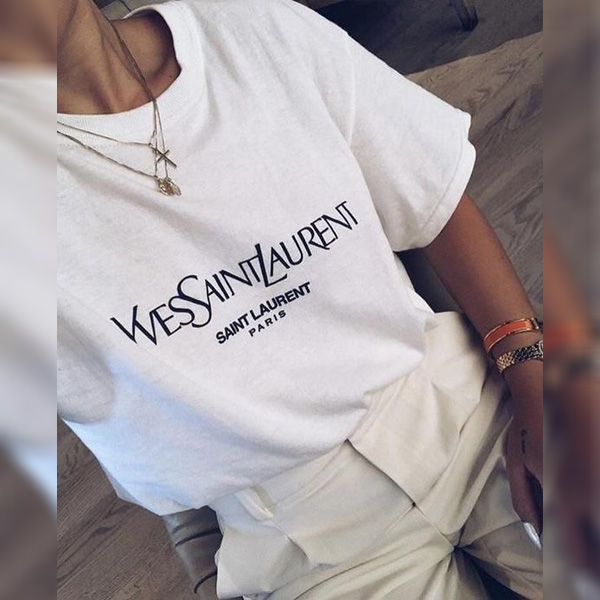 Can't be bothered to create a cohesive outfit? Fortunately, there's no need to lift a finger when it comes to monochrome ensembles. For example, this stylish OOTD features a YSL T-shirt and a pair of cream-colored pants. 
---
Looking to stay up to date on all things designer? We've got you covered:
Get Access to Exclusive Deals
Subscribe for free to get exclusive deals in your inbox. 100% privacy