How To Wear An Eye Patch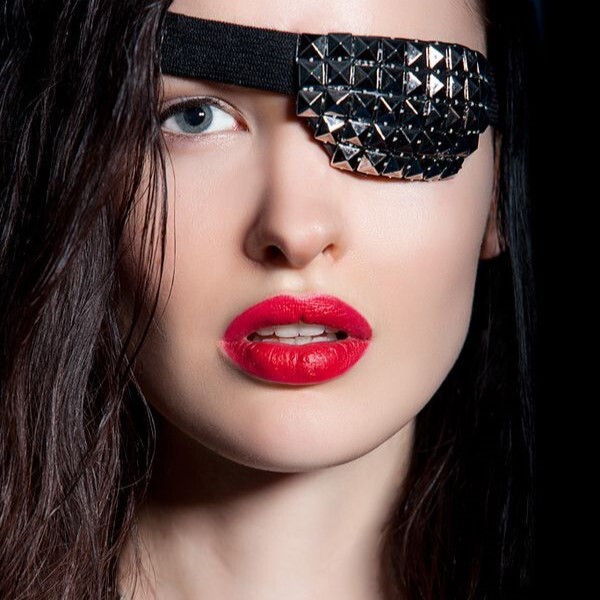 When we were kids, we'd associate the eye patch with pirates, villains, and other storybook characters.
It was nothing more than a visual quirk—but obviously, into our adult years, we'd recognize this face piece as we would a mask. Considered a normal accessory that some people wear, it's somehow never lost its eccentricity. 
Those who need to wear one for medical reasons may find the eye patch an eyesore (no pun intended). That said, I highly encourage you to use its peculiarity to your advantage.
This cloth covering can help add some character to your outfit—whatever core aesthetic you subscribe to. With that in mind, you're probably left wondering how to wear an eye patch. 
I'm here to provide some outfit inspo, as I'll teach you how to wear an eye patch using 10 OOTDs. This may or may not include looks such as:
An American Idol Andrea Valles eye patch-inspired look
An anime eye patch inspired OOTD
Eye patch for dogs ideas
What Is An Eye Patch?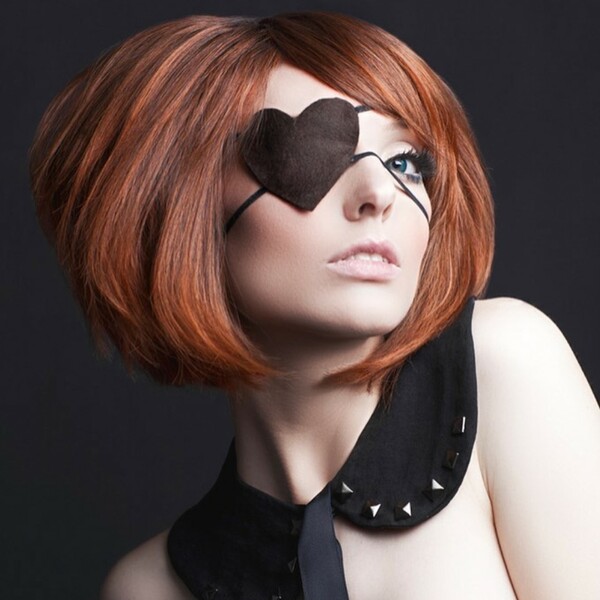 An eye patch is simply a face covering that's meant to protect the eye. It's traditionally used to shield the eye and prevent abrasions and swelling after surgery. It can also be used to treat lazy eye, diplopia, and strabismus.
Aside from medical purposes, eye patches are commonly used as an accessory. Harajuku fashion is known to style this face covering to align with various different aesthetics, including Lolita and Yami Kawaii.
History Of The Eye Patch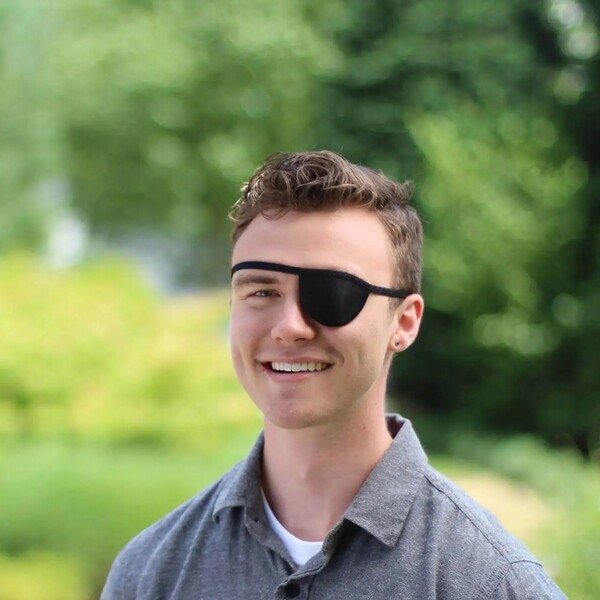 The origin story of the eye patch is both exciting and disappointingly short. Currently, nobody knows who invented it and when it rose in popularity.
We can safely assume that they were first used for medical purposes, as they were avidly prescribed to patients who dealt with eye problems. Let's fast forward to the 19th century when pirating reached its heyday. 
While most assume that eye patches were meant to treat wounded pirates, most experts agree that they were used to enhance their vision in the darkness.
Science explains that the eyes require a bit of adjustment when moving from bright light to complete shade. By wearing an eye patch, however, pirates could quickly move between areas as they fought. 
It's said that a Persian pirate was the first to popularize the eye patch, but again, the history around it is quite fuzzy. Nevertheless, this face covering has lost its affiliation with pirating over the years, as it's now commonly adopted as both a fashion accessory and a medical protectant. 
When To Wear An Eye Patch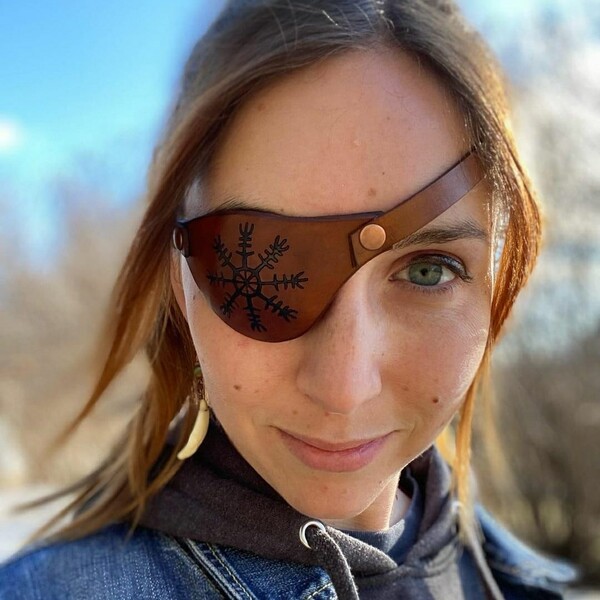 If you underwent eye surgery, your doctor would probably recommend an eye patch to help speed up recovery. In that case, it's best to leave your face covering alone, as removing it may slow down the healing process.
Those who use it for other medical purposes may only bring it out for reading, writing, and other activities that could benefit from enhanced vision. 
On the other hand, eye patches meant for fashion can be used in various core aesthetics. Alt-core, grunge, and Lolita commonly use this accessory, as it's known to provide some quirk to an outfit. If you're having trouble styling your face covering, I highly recommend creating an OOTD that matches the vibe of your eye patch.
How To Wear An Eye Patch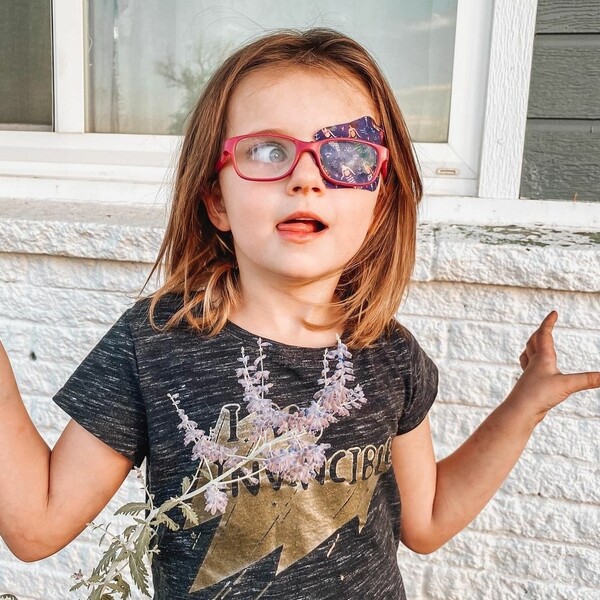 Eye patches are typically free of buckles and fasteners, so you don't have to worry about attaching them. In terms of styling, an eye patch requires a bit of creativity and innovation if you don't want it to be the centerpiece of your outfit.
It's something that's typically left for experienced trendsetters, but that shouldn't discourage you from trying it, at least. 
In this article, I'll teach you how to wear an eye patch using 10 outfits. It's worth noting that some of the looks featured are free of this accessory but can be improved upon by adding an eye patch. I thought it best to include them if you're struggling to find matching ensembles. 
10 Outfit Ideas With An Eye Patch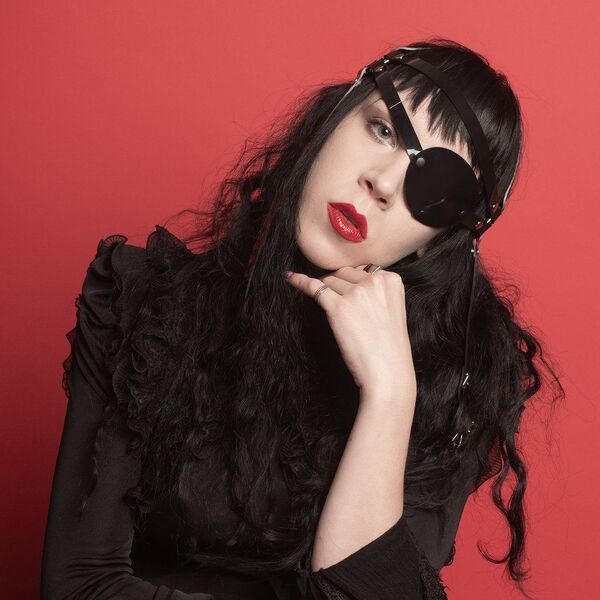 Goth fashion and eye patches go together as well as peanut butter and jelly. So, I thought it best to include an outfit that pairs both aesthetics together.
This daring OOTD is composed of a black blouse and a harness-inspired eye covering. Embellished with silver buckles and studs, it provides a hint of BDSM allure without going full Fifty Shades of Grey. 
In fact, this 'how to wear an eye patch' contender is slightly reminiscent of gothic lolita, which is a famous subculture in Tokyo fashion. The rest of the ensemble can feature a full ruffled skirt, Doc Martens, and matching jewelry if you're keen on following this core aesthetic.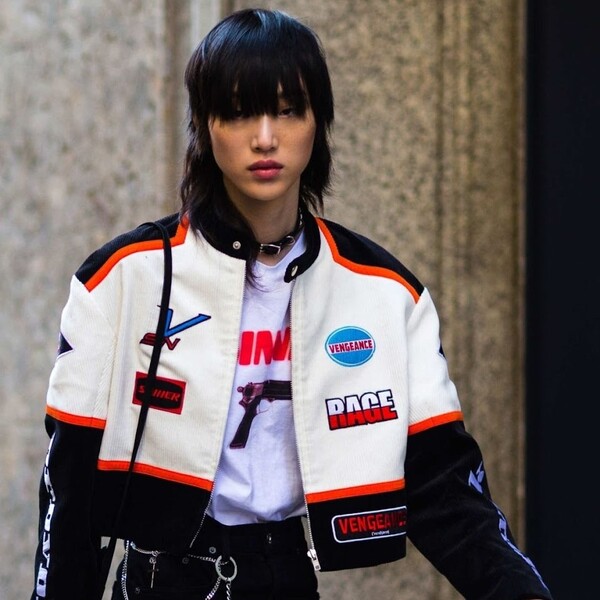 If Hollywood revamped The Fast and the Furious: Tokyo Drift to appeal to modern-day fashion, I highly suspect that this outfit would be worn by a character.
Composed of a cropped racecar jacket, a white graphic tee, black shorts, and a silver belt for added glitz, this sporty look definitely screams "I'm a risk taker." 
For some extra edge, an eye patch can help add an element of mystery and allure to the entire look. Best paired with combat boots, it's definitely an outfit that Suki or Michelle Rodriguez would've worn in the franchise.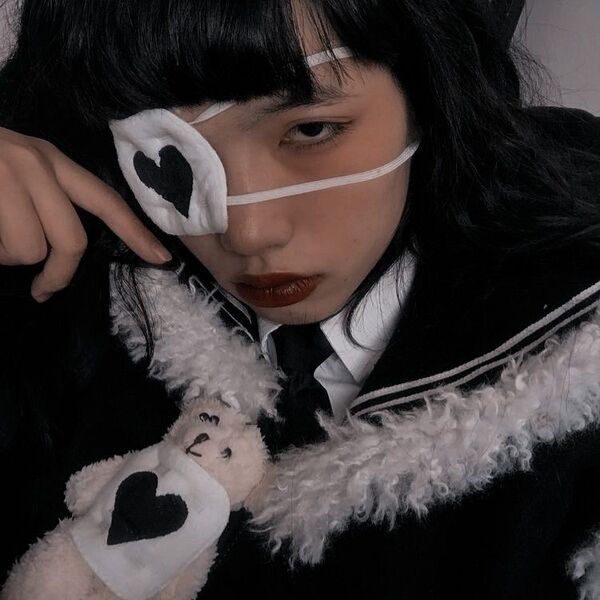 Yami Kawaii is a Tokyo subculture that focuses on 'sickness' and 'darkness' as inspiration for fashion. It's quite an unsettling vibe to go off of, but those who dabble in it express that it's meant to shed light on depression and mental illness, which are taboo topics in Japan. 
If you're looking to jump on the Yami Kawaii bandwagon, getting your hands on an eye patch is a must. Considered a common accessory in this core aesthetic, I highly recommend playing around with cute designs, such as this heart-shaped face covering.
Complemented with a fur jacket, a collared shirt, and a black tie, this cohesive look is definitely something worth considering in this 'how to wear an eye patch list."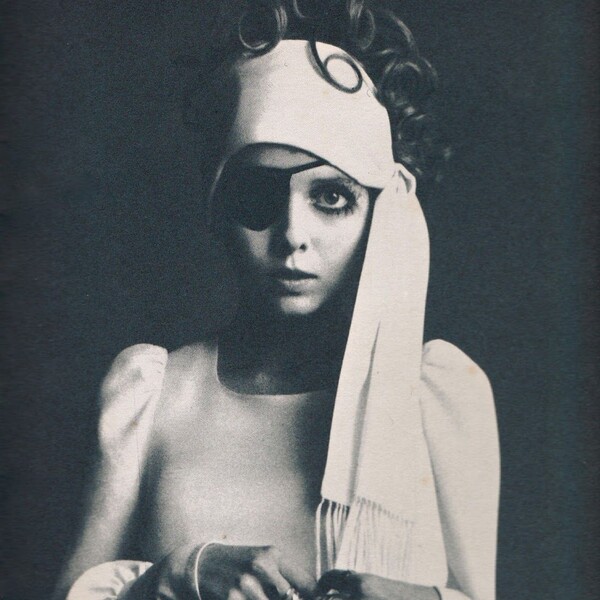 I can't say for certain that eye patches were popular during the 1960s, but this photoshoot done by Biba did reach critical acclaim. Featuring actress Stephanie Farrow, this outfit features a black covering as its main focal point. 
The rest of the ensemble includes a white blouse with bishop sleeves, a head scarf, and a styled up-do. Unfortunately, I can't discern what she's wearing below, but I can assume that it's either a pencil skirt or a pair of high-waisted pants.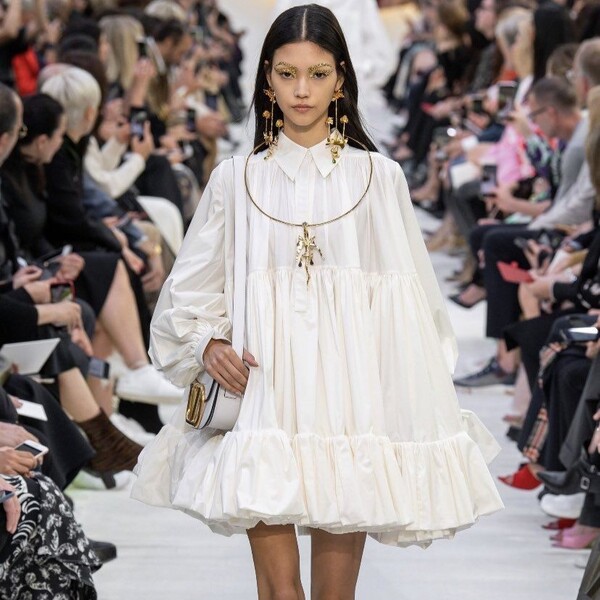 As previously mentioned, Lolita fashion uses eye patches as a common accessory. While this OOTD is not an example of this Japanese subculture, it's considered a more beginner-friendly take if you're looking to dip your toes in this core aesthetic. 
Featuring a white tiered dress, sandals, a leather bag, and gold jewelry, this bright ensemble exudes an ethereal vibe due to its silhouette. This 'how to wear an eye patch' guide suggests adding a face covering for extra appeal. When it's all put together, it'll definitely trigger a 'who is she?' response.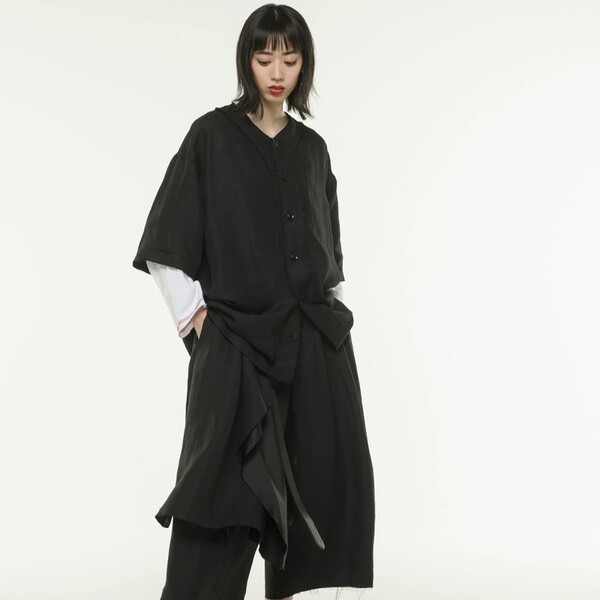 Yohji Yamamoto is a prominent fashion designer in Japan. He's known to prefer dark colors, asymmetrical cuts, and conservative silhouettes. From an outsider's perspective, his work is commonly associated with being dark and brooding. 
An eye patch is known to exude the same vibe, as it's also considered an alternative accessory. I highly recommend opting for black or white, as these two hues pair seamlessly with Yamamoto's color palette.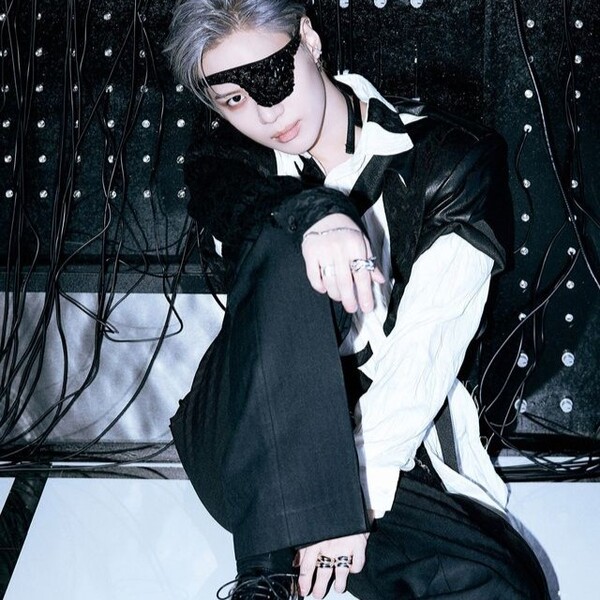 K-Pop idols are known to wear eccentric outfits for music videos and photo shoots. Taemin from boy-band group SHINee is definitely no exception. Here, he's wearing a black leather shirt, a white button-down top, a pair of loose trousers, and lace-up boots. 
Accentuated with a bejeweled eye patch, this accessory adds an element of intrigue to the entire OOTD. It's also considered a more glamorous take on this face covering since most opt for plain cotton as a more wearable alternative.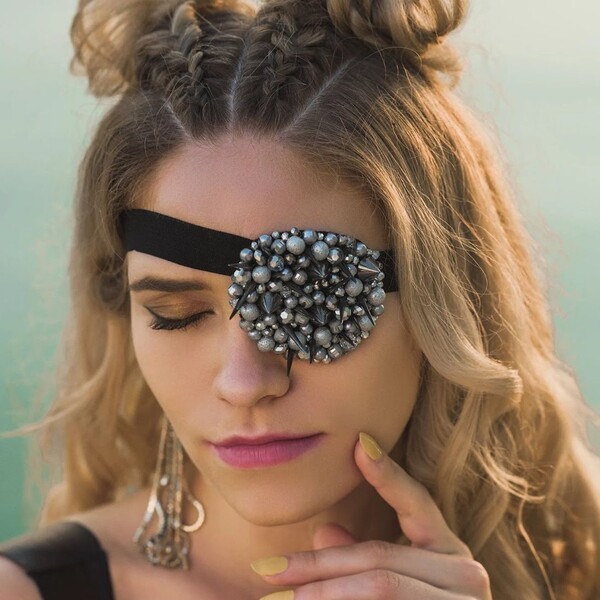 Heading to Coachella or Burning Man? If so, an eye patch can do wonders by enhancing your outfit and the experience itself. Plus, these two events are known to get quite dusty, so it's best to be prepared with protection. 
An eye patch will not only block incoming sand gusts, but it simplifies the makeup process if you can't be bothered to do up your other eye.
The eye patch itself features a series of beads and bedazzled crystals. Eccentric in design, it definitely matches the vibe of music and art festivals. If anything, it's slightly reminiscent of the style worn by America Idol's Andrea Valles.
For the rest of the outfit, this 'how to wear an eye patch' guide suggests a simple tank top and a tasseled wrap skirt for some added movement.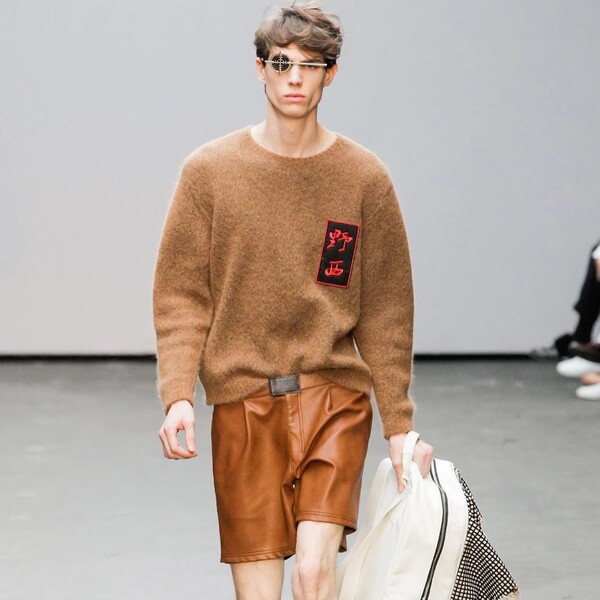 Composed of a beige sweater, brown leather shorts, and the most unique eye patch I've ever seen, this look is definitely reserved for fashion week only. The face covering itself is assumably made out of glass, resin, metal, or other types of hardware. 
Its slightly reminiscent of steam-punk fashion, which borrows heavily from Victorian style and science fiction. Finished off with suede boots and a white backpack, it's hard to describe this 'how to wear an eye patch' contender as none other than eccentric.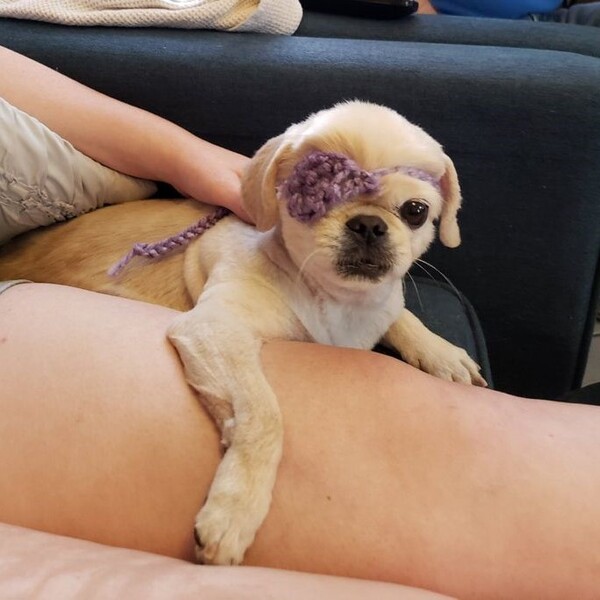 Considered one of the best looks in this 'how to wear an eye patch' style guide, this adorable puppy is shown wearing a stylish purple eye covering.
Assumably crocheted out of yarn, its lavender hue pairs beautifully with his yellow fur coat. If you really want to jazz up your dog's outfit, a set of boots and a rain jacket can help complete this OOTD. 
What Type Of Eye Patch Outfits Can You Get?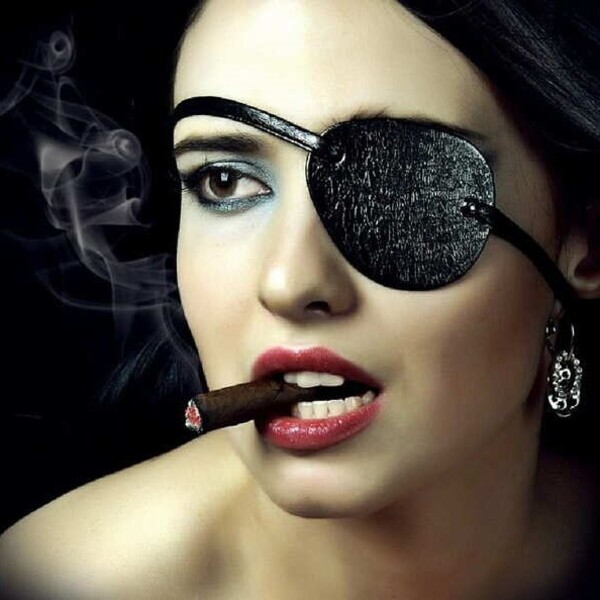 Those forced to wear eye patches per doctor's orders may find outfit coordination more difficult than usual.
If you consider yourself a wallflower when it comes to fashion, styling statement pieces isn't typically your go-to move. That said, you should use your one-eye state as an opportunity to experiment with various core aesthetics. 
Care for some recommendations? If so, this 'how to wear an eye patch' style guide will discuss some popular outfits worth considering.
Alt-core: This includes grunge, gothic, and the good ol' skater boy look. This core aesthetic typically uses the eye patch to give off a mysterious vibe.
Harajuku fashion: Home to fashion subcultures, this category includes Yamai Kawaii and Lolita. I suggest opting for decorated eye patches to help match this aesthetic.
Streetwear: I'm not talking about everyday fashion here. Instead, I'm referring to looks that you'd commonly see at fashion week.
The stage performer look: This dress sense is mainly attributed to K-Pop idols and Coachella artists.
How To Choose The Best Eye Patch Outfit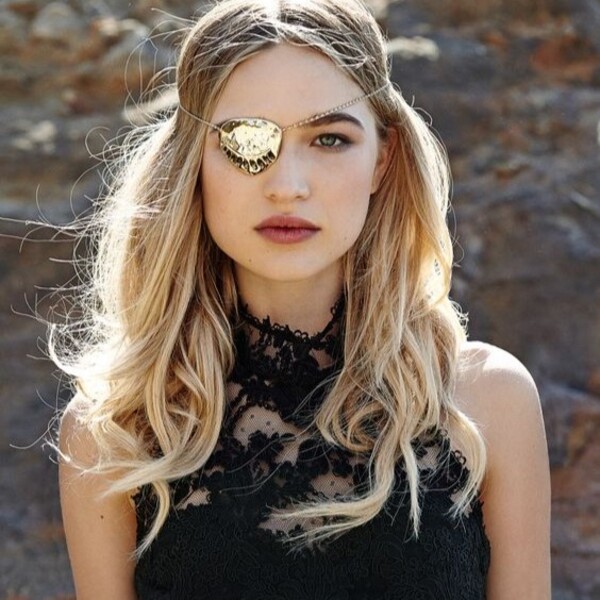 I'll be totally blunt here. Eye patches are one of the hardest accessories to style. While they're now embraced as a fashion statement, they have yet to go on-trend.
Wearing one requires commitment, confidence, and a high level of creativity. If you're forced into wearing one, it's natural to assume that you're left with little outfit possibilities, but that's not always the case. 
As previously mentioned, eye patches can go with several core aesthetics. From alt-core to Lolita, this accessory is known as the 'pièce de résistance' of any outfit. It's worth noting that self-confidence heavily depends on not only the cohesiveness of your ensemble but its overall quality. 
Resorting to cheap knits is never a good look, as it's relatively easy to spot crinkled polyester or thin cotton. Quality also refers to the construction of the garment itself. So you should be on the lookout for frayed hems, uneven stitching, or loose buttons. 
The design also plays a significant role in finding the best eye patch outfit. At the end of the day, you should settle for something that feels comfortable to you. It should also align with your personality and current fashion taste. 
Price-wise, eye patches are quite affordable. They typically retail for under $10 unless you're looking to invest in a customized design. The cost of the outfit itself will vary and will depend on your personal budget.
How To Style Eye Patch Outfits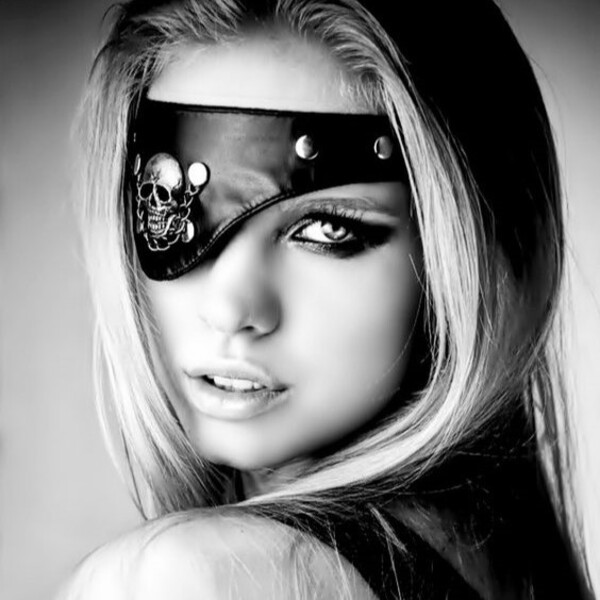 In retrospect, eye patches are the accessory. They're quite bold in design and can easily overtake any additional accouterments. That said, I totally understand if you'd like to add a bit more 'spice' to your outfit. So below, I'll tell you how to style your eye patch OOTD. 
Embellished eye patches: Instead of opting for plain cotton, I highly recommend opting for decorated coverings, such as those sewn with beads, embroidery, or lace.
Eyeshadow: If you want to de-emphasize the nature of your eye patch, a colorful eyeshadow on your other eye will definitely do the trick.
Lipstick: Wearing victory red or dark purple can help counterbalance the boldness of your eye patch.
Earrings: Eye patches are known to frame the face. With that in mind, wearing earrings can do wonders by accentuating your final look.
Fashion Tips To Avoid With Eye Patch Outfits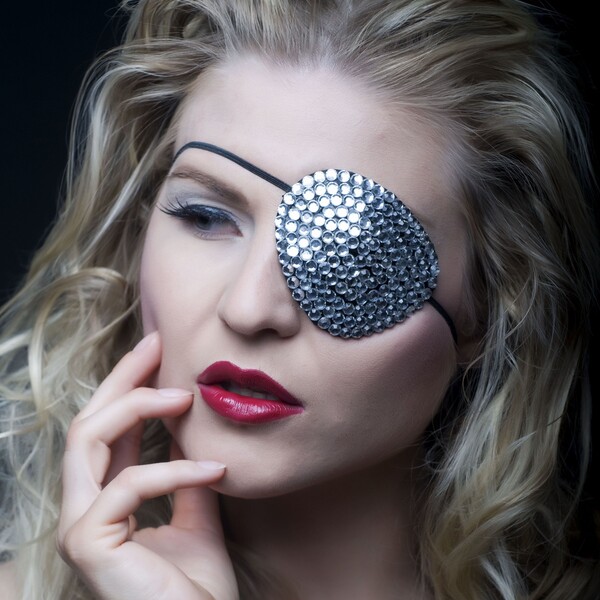 Considering that eye patches are one of the most challenging accessories to style, it's only natural to assume that they result in a lot of outfit duds. If you're not keen on getting ticketed by the fashion police, this 'how to wear an eye patch' guide will share some fashion tips to avoid. 
The Buccaneer coat: This old-fashioned garment has made a re-appearance in the likes of Urban Outfitters and Nasty Gal. That said, I don't recommend donning this jacket if you wear an eye patch, as it was commonly worn by pirates in the past.
Minimalism: This is one of the few core aesthetics that doesn't go well with eye patches. I suggest sticking to maximalism to help balance out the boldness of this accessory.
Over-accessorization: This add-on can only accommodate a few accouterments. I don't recommend wearing an eye patch with a face mask, a hat, eyeshadow, and earrings, as it'll look top-heavy.
Foundation: This may seem like an odd fashion tip to include, but eye patches have a tendency to move about. Basically, you don't want to end up with weird imprints and unblended lines.
How To Take Care Of An Eye Patch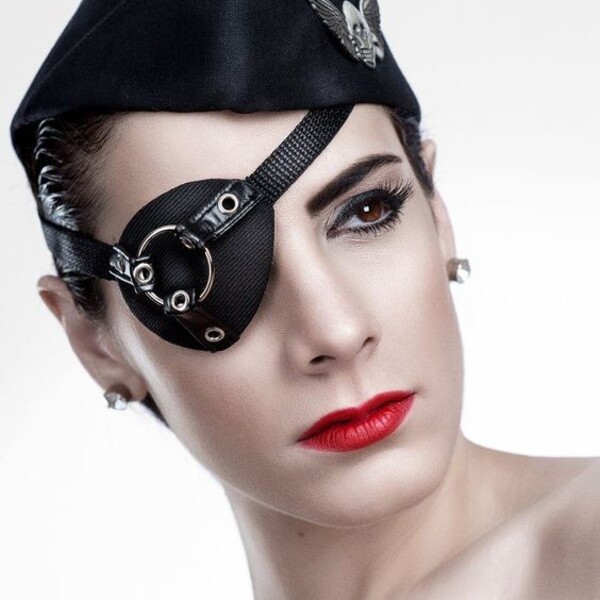 Eye patches are typically made out of reusable cotton. Some designs are washing machine-friendly, but it's best to double-check the laundry tag for specific cleaning instructions.
I don't recommend tossing your eye covering in the dryer, as it may get tangled up with other garments. Instead, air-drying it can help maintain its quality and silhouette. Since it takes a while for things to dry, I suggest getting a pack of eye patches to tie you over.
Those embellished with beads, lace, or embroidery may need to be manually cleaned. Tossing them into the laundry might result in a few broken stitches due to the rigorous nature of laundry machines.
Best Places To Buy An Eye Patch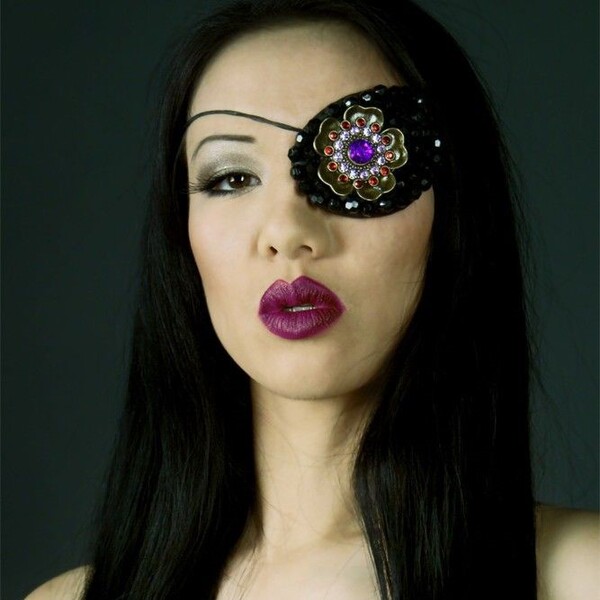 In the market for an eye patch? If so, here are some shops that are worth checking out.
Walmart 
Bed Bath & Beyond 
Etsy 
Amazon 
Final Thoughts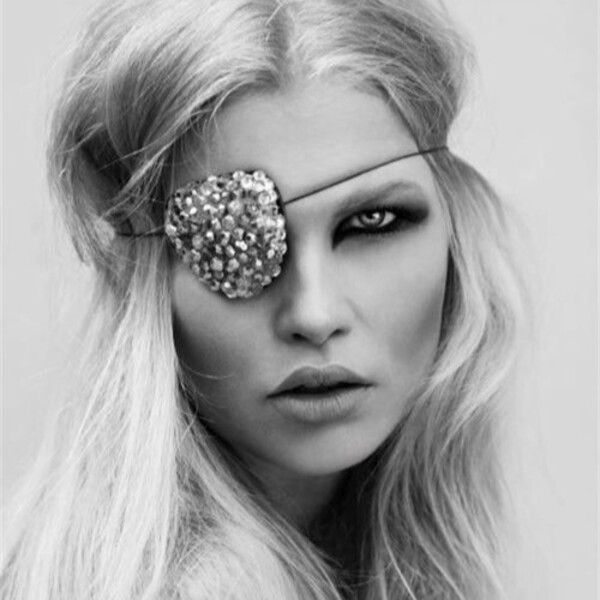 Wearing accessories out of necessity rather than desire often results in a styling slump. Eye patches are considered a prime example, as they're typically prescribed to patients after surgery. 
If you're stuck wearing one for an extended period of time, don't take this as an opportunity to give up on fashion. In fact, eye patches can do wonders by elevating an ensemble. 
After viewing the 10 outfits I've featured, I'm fairly certain that you know how to wear an eye patch. If anything, here's to hoping that you view this accessory not as a symbol of defeat but as an opportunity to level up your style.
---
Looking to up your fashion game? We've got you covered:
Get Access to Exclusive Deals
Subscribe for free to get exclusive deals in your inbox. 100% privacy